This shop has been compensated by Collective Bias, Inc. and its advertiser, Mars Wrigley Confectionery US, LLC. All opinions are mine alone. #celebratewithcelebrations #SparkTheSpirit #CollectiveBias
Kick-off the holiday season with some fun new holiday traditions using the Mars CELEBRATIONS® bottles available at Walmart. With as busy as life is right now, it's important to intentionally spend time together as a family before the season flies by.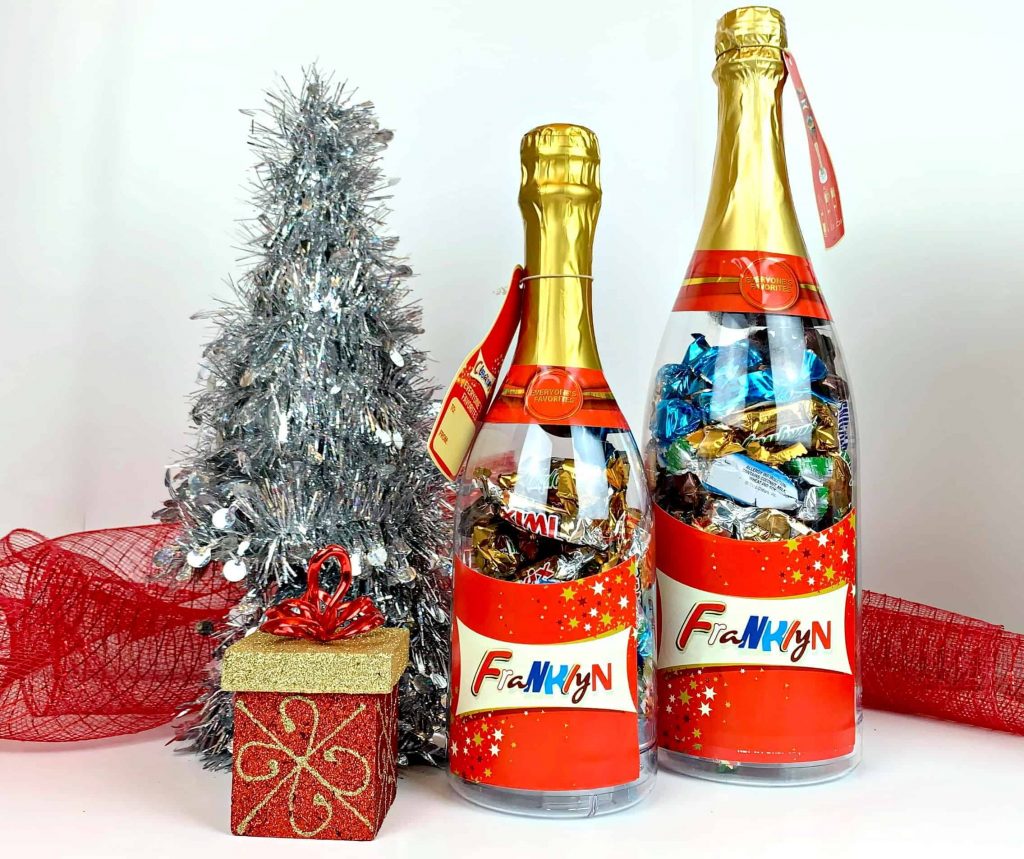 Five Ways to Create New Holiday Traditions
Are you in the way-too-busy-rut? Schedules and activities and wait…is it really almost the holiday season already? It's so important to be intentional about creating new holiday traditions with your family. Treasure the ones that you've been doing your entire life. But by creating new traditions, you are creating your own memories together.
I created my family's 5 favorite holiday traditions. Try one of these with your family too. I'll share some basic ideas and ways you can get creative with them.
#1 Drive Around to See Christmas Lights My family loves driving around local neighborhoods, turning on Christmas music, and seeing the decorated homes. This is another chance to snack on the sweet candies inside the CELEBRATIONS® bottles.
Keep it in the car and hand out the individually wrapped chocolates while you sing along to your favorite carols. We shopped for the bottle while we were getting gift wrapping and other holiday must-haves, it was super convenient.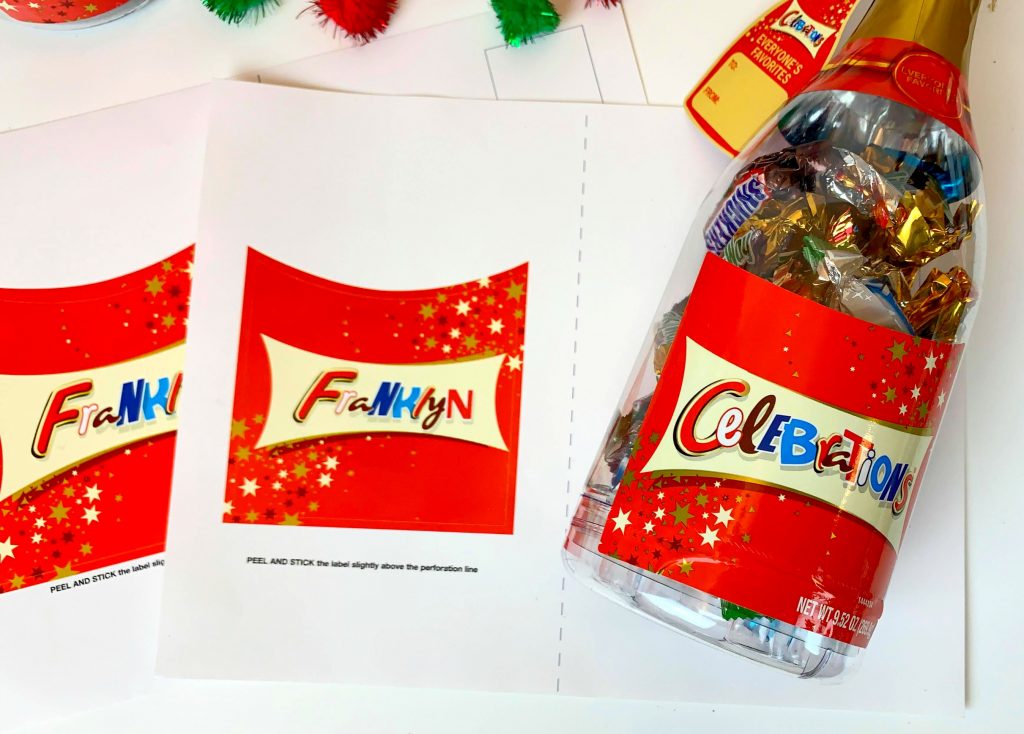 Grab an extra bottle or 3.
These make easy and thoughtful gifts for neighbors and teachers. In fact, you can go to Walmart.com/SparktheSpirit and customize a FREE label for the gift recipient. Once on the site, you just choose the size bottle you purchased, enter the name and address of the giftee and then choose whether you would like to customize the label with his or her name or a festive greeting. The larger bottles are only available on Walmart.com while the regular size bottles are available on Walmart grocery pickup and in Walmart stores.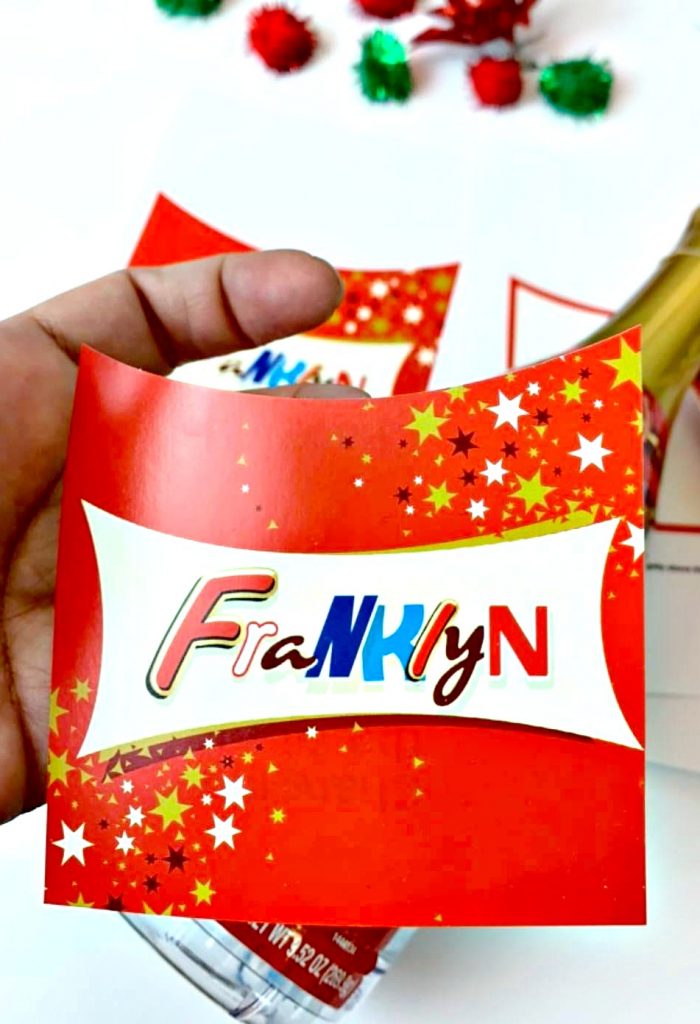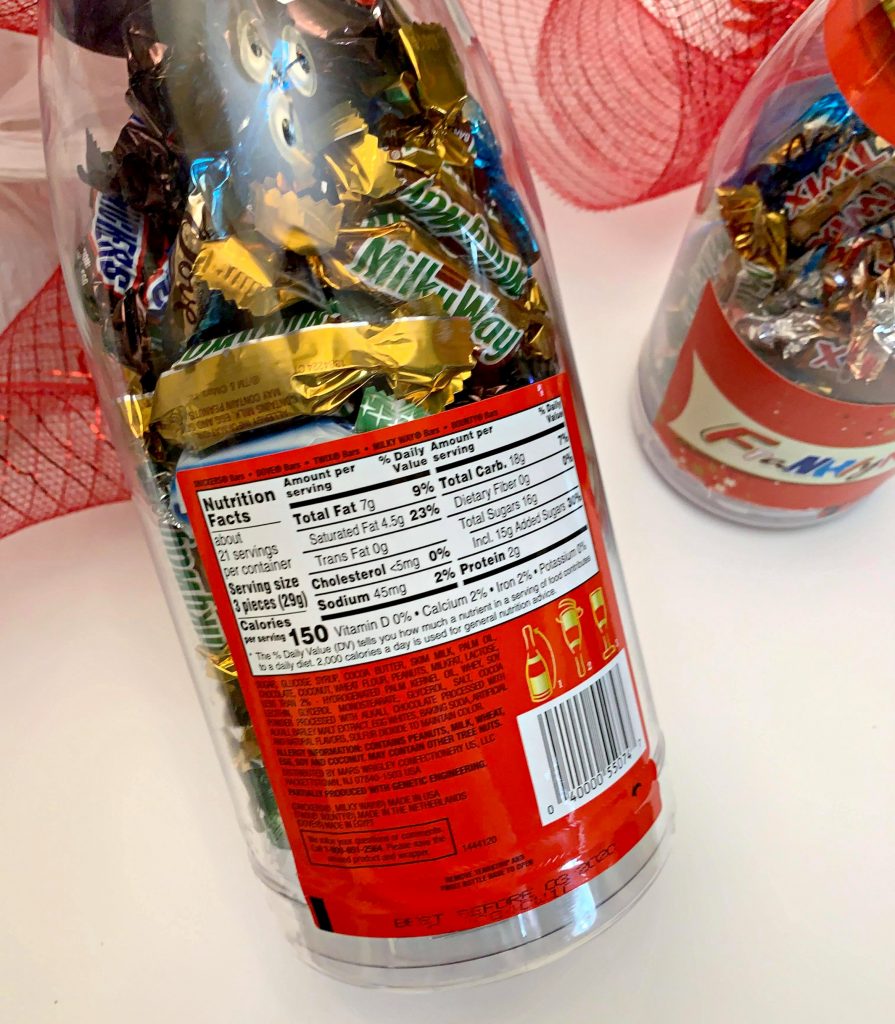 Once you receive your label, PEEL AND STICK the label on the bottle slightly above the perforation line of the current label.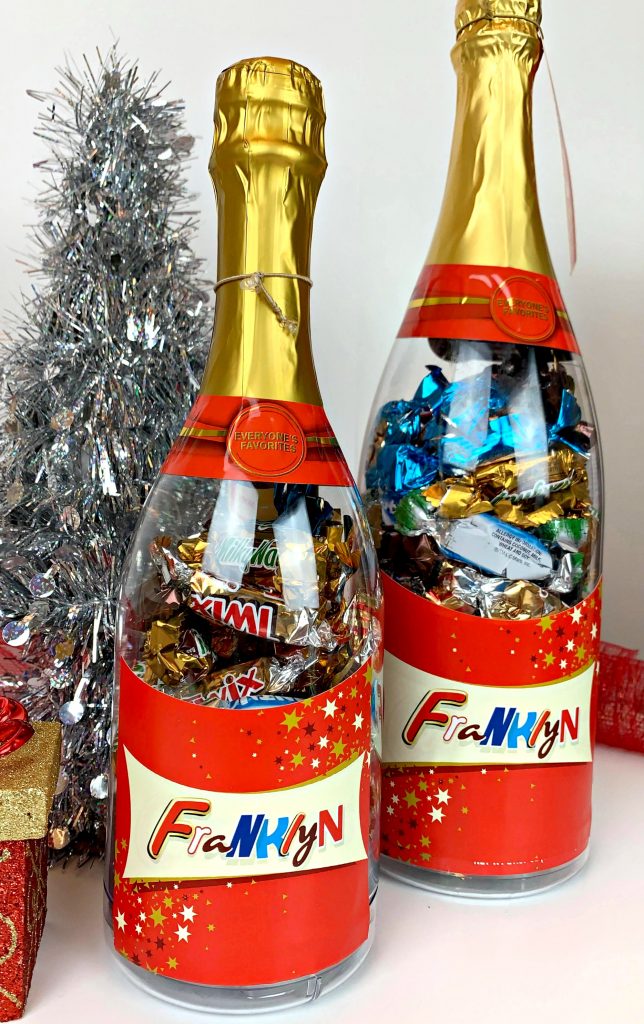 It's the small details that matter the most!
#2 Create a Holiday Scavenger Hunt This idea is also one of the most fun ones. Create a holiday scavenger hunt and give a CELEBRATIONS® bottle to the winner at the end.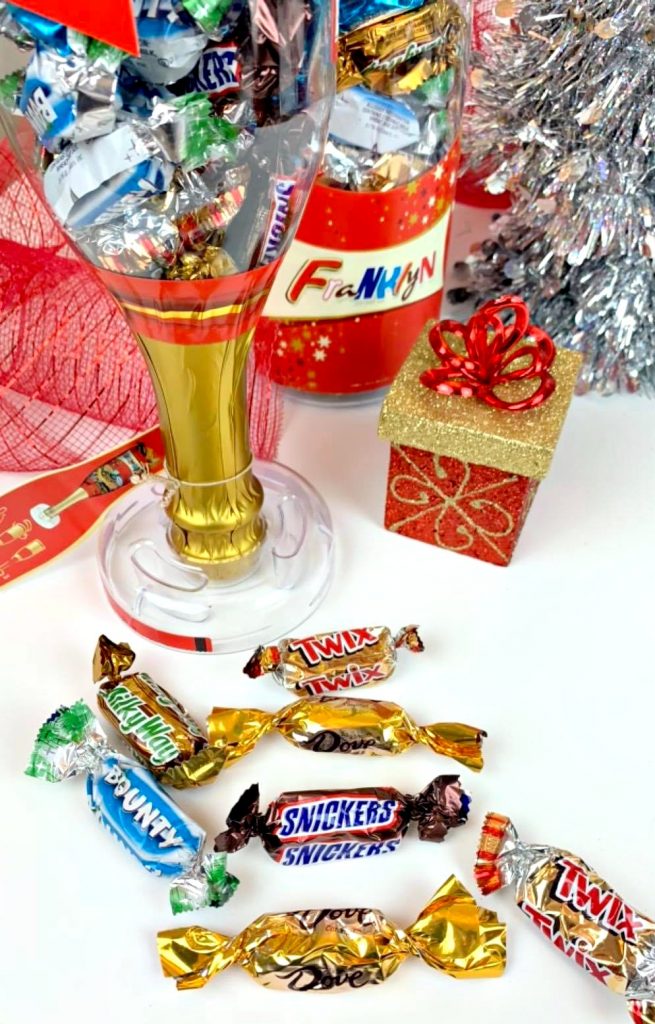 The CELEBRATIONS® bottle makes the perfect grand prize! Inside, the winner can enjoy these treats: DOVE® Milk Chocolate candies DOVE® Caramel Chocolate candies TWIX® mini bars SNICKERS® mini bars MILKY WAY® mini bars BOUNTY® mini bars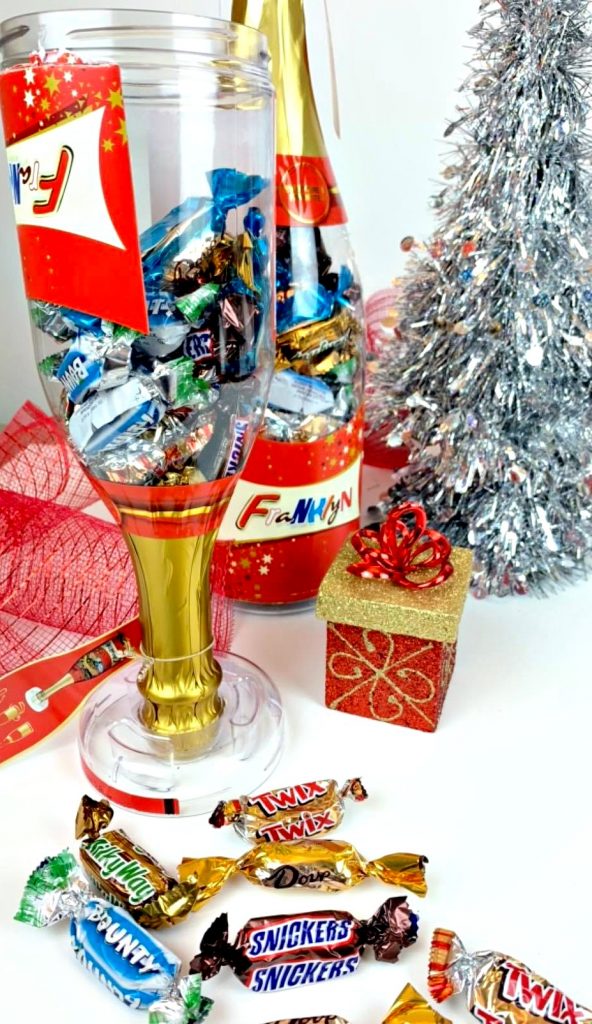 While not every single CELEBRATIONS® bottle has all of the chocolates listed above, they are all so incredible that any of them is a fantastic treat.
How To Set Up A Scavenger Hunt
You can set the scavenger hunt around your house or around the mall. If the weather is nice enough, you can even do a nature hunt at a local park. Want to make it even more fun? Get your family and friends involved too. Leave some clues at grandma's house or their best friend's yard.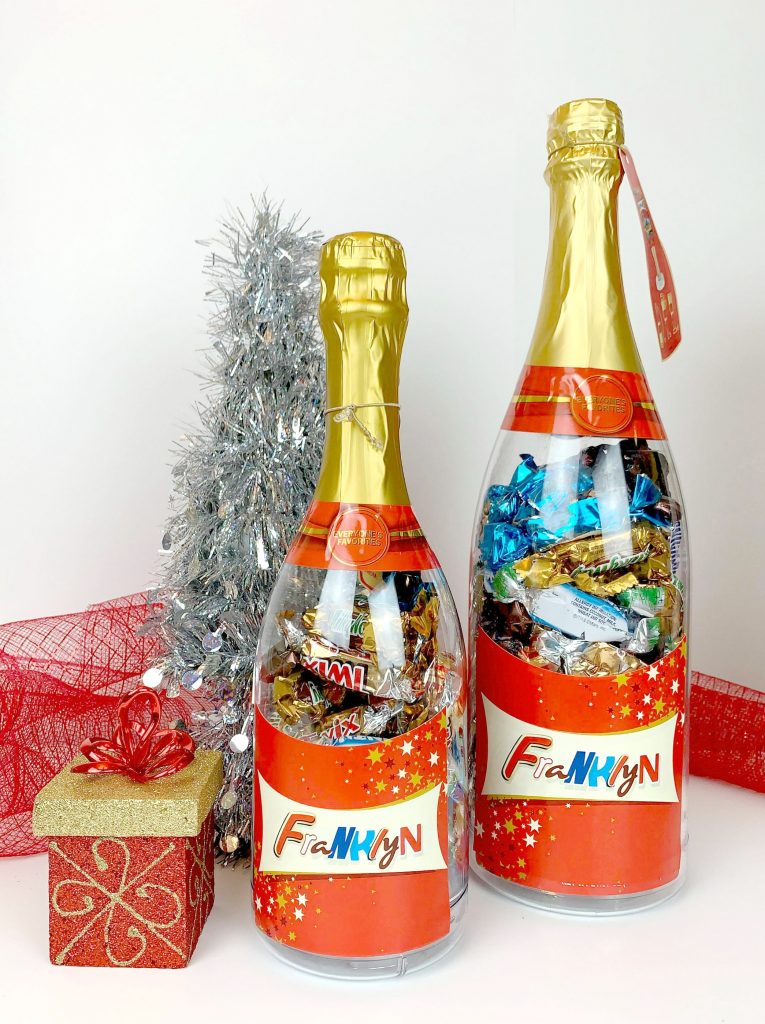 #3 Buy Matching Pajamas It might feel silly, but it so fun to all wear our matching pajamas the week before Christmas. Family pajama sets go on sale in the wintertime. And they make for super funny pictures too.
#4 Start an Ornament Collection Go through all your ornaments and throw out the broken ones and any of them that don't hold emotional connections. Then, go shopping for a new theme.
Some theme ideas include Entertainment (favorite movies or music) Travel, Colors, Hobbies,  Or start making your own ornaments like this easy DIY pinecone ornament!
#5 Give Back Finally, you can start creating a tradition of giving back during the holiday season. There are lots of ways you can volunteer together. Buy gifts to donate to local charities;  Put together a basket of supplies for a women's shelter; Volunteer at a local food bank; Do a bake sale and donate all the money to the local food bank Pin for later!
Five Ways To Create New Holiday Traditions
Keep Each other As the Focus The most important thing to remember this holiday season is to keep your family as the most important priority. Whatever old or new traditions you celebrate, do them with the intention of creating memories you will cherish for years to come.