The temps are expected to drop this upcoming week and I'm SO excited!! It doesn't really feel very festive when it's 80 degrees outside, so anytime it drops even two or three degrees, I break out a light sweater and whip up a cup of hot chocolate. It's Franklyn's birthday next week so I decided to whip up a special homemade bourbon spiked hot chocolateThis would be perfect for guest instead of dessert and can be served with crackers or warm bread and butter. Check out my homemade bourbon spiked hot chocolate recipe below!
Homemade Bourbon Spiked Hot Chocolate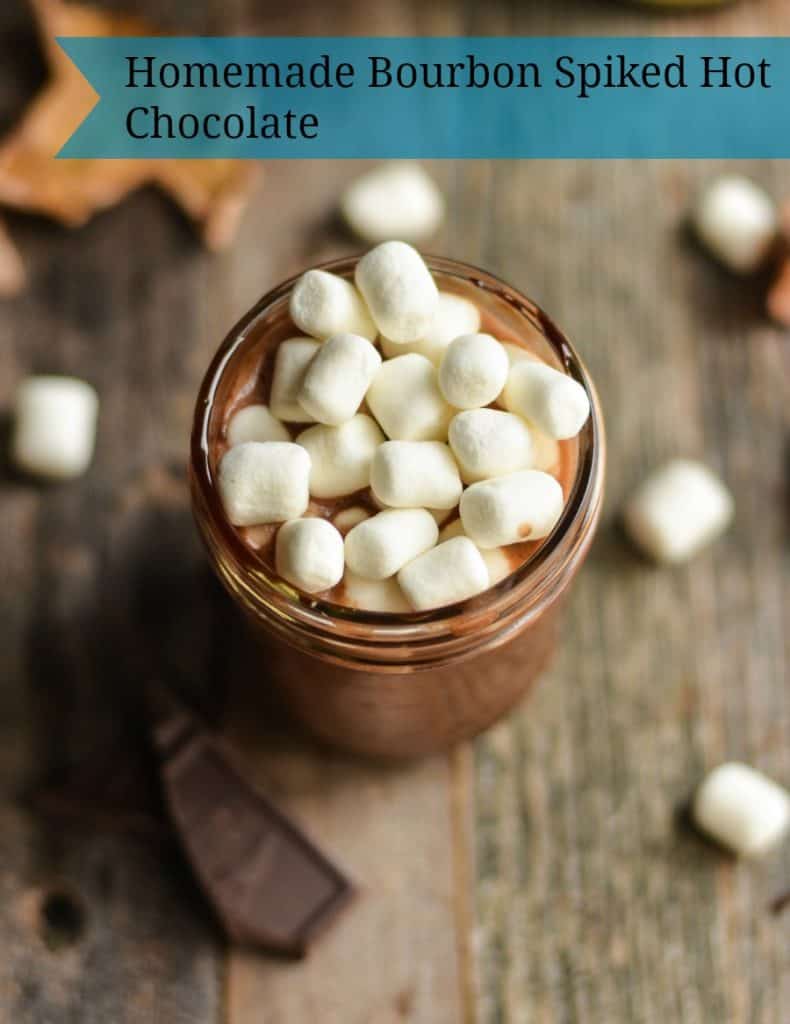 Ingredients: Serves 2 (Can be doubled)
Milk- 2 Cups
Semi-sweet Chocolate – 4 ounces, chopped
Vanilla Extract – 1 tsp
1/4 tsp of salt
1/4 tsp of instant coffee granules (optional)
Mini marshmallows for garnish
Bourbon – 1 ounce, divided between 2 mugs. (optional/for the alcoholic version).
Instructions
Heat the milk on low heat in a saucepan.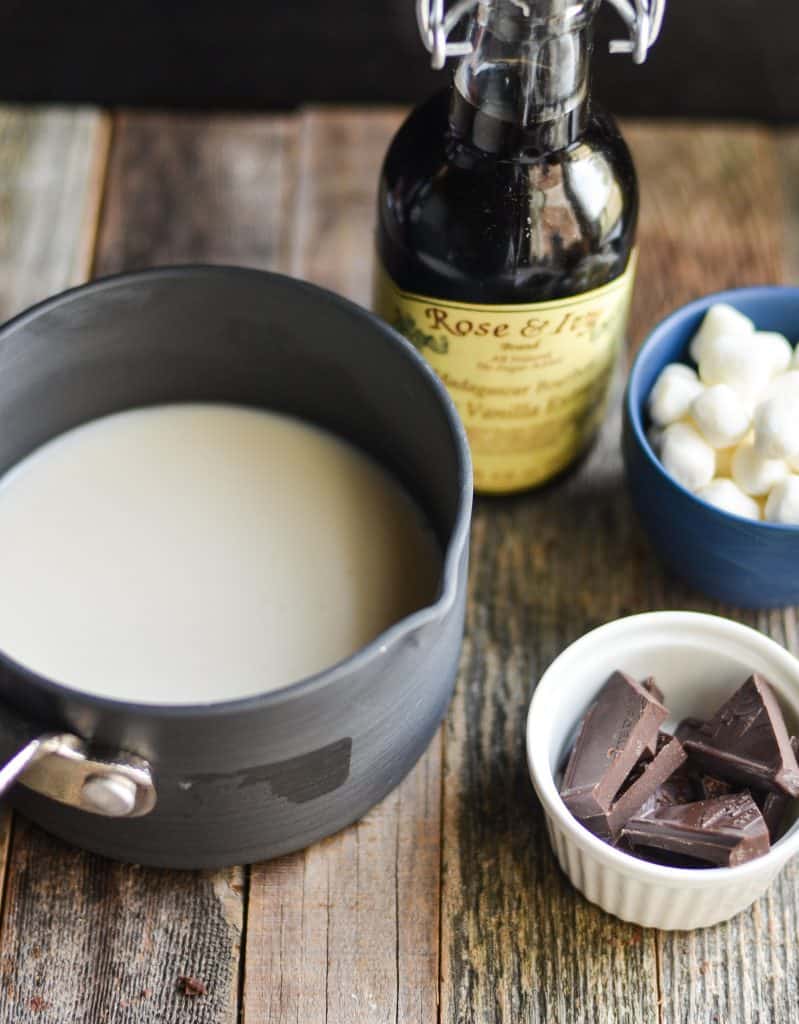 Once it starts simmering, take it off heat and pour it into a measuring cup and add the chopped chocolate pieces, instant coffee granules and salt.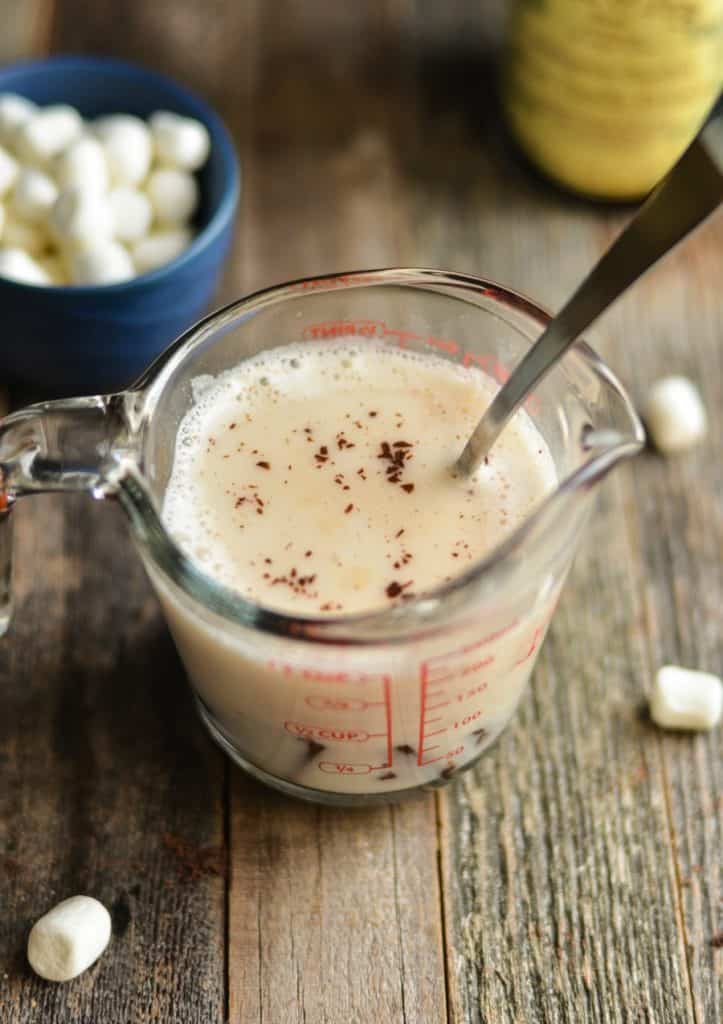 Let it sit for half a minute. Mix till all the chocolate is melted and the mixture is silky smooth.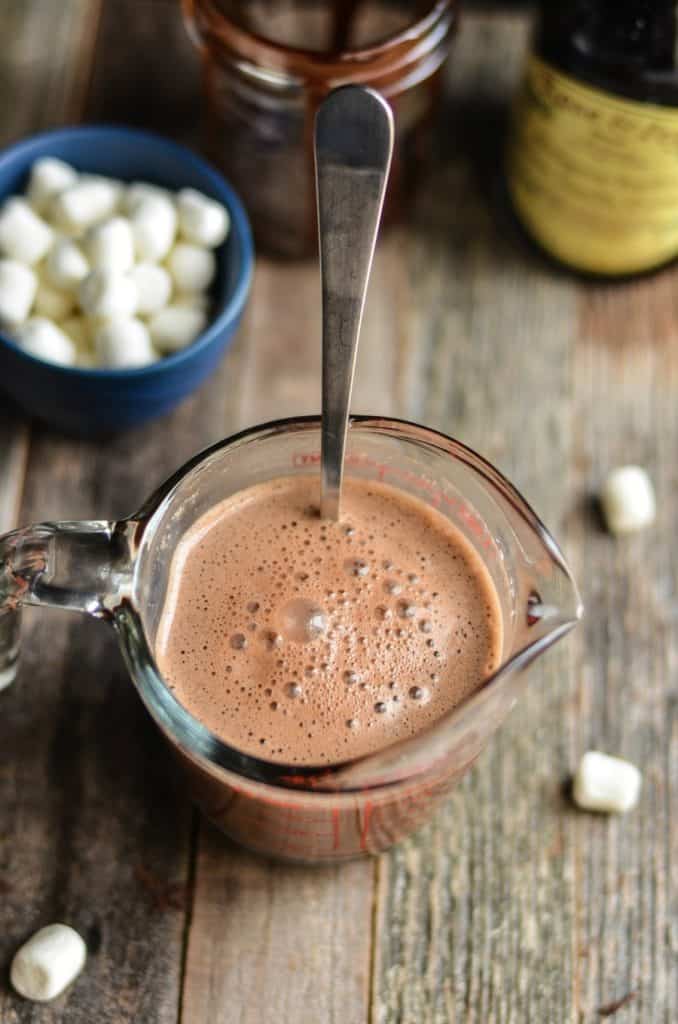 Stir in the vanilla extract.. Pour into two individual mugs, top it with bourbon, if using, garnish with mini marshmallows and serve.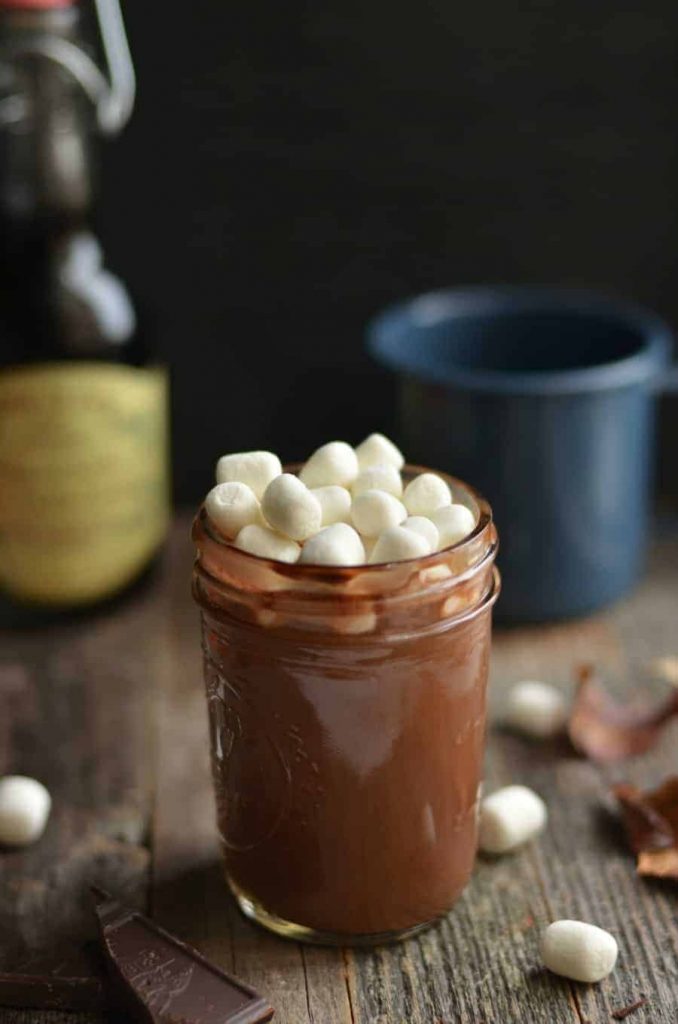 I'd love to know, do you guys have any special ways you make hot chocolate?
Homemade Bourbon Spiked Hot Chocolate
Click on images below for more easy to make recipes!