This easy and better-for-you lemon salmon & asparagus foil packs are perfect for all of your summer cookouts! Scroll down for the mouthwatering recipe. The star in this recipe is the savory and spicy lemon sauce! Scroll down for easy recipe!
This shop has been compensated by Collective Bias, Inc. and its advertiser. All opinions are mine alone. #MarinadesWithMazola #MakeItWithHeart #CollectiveBias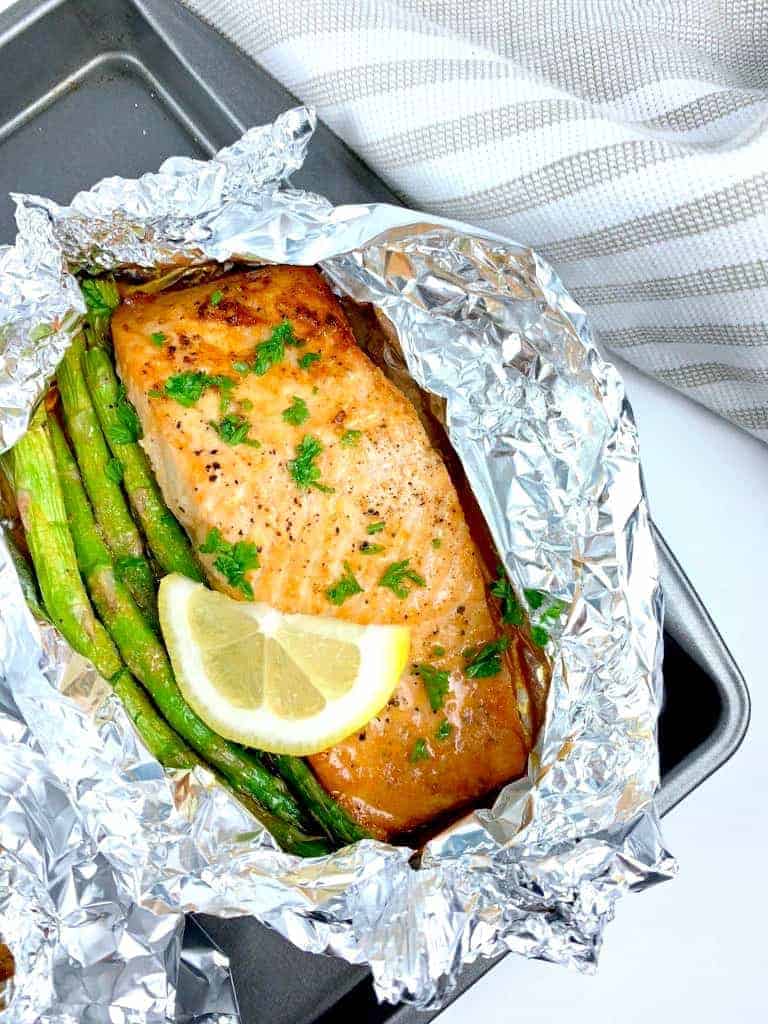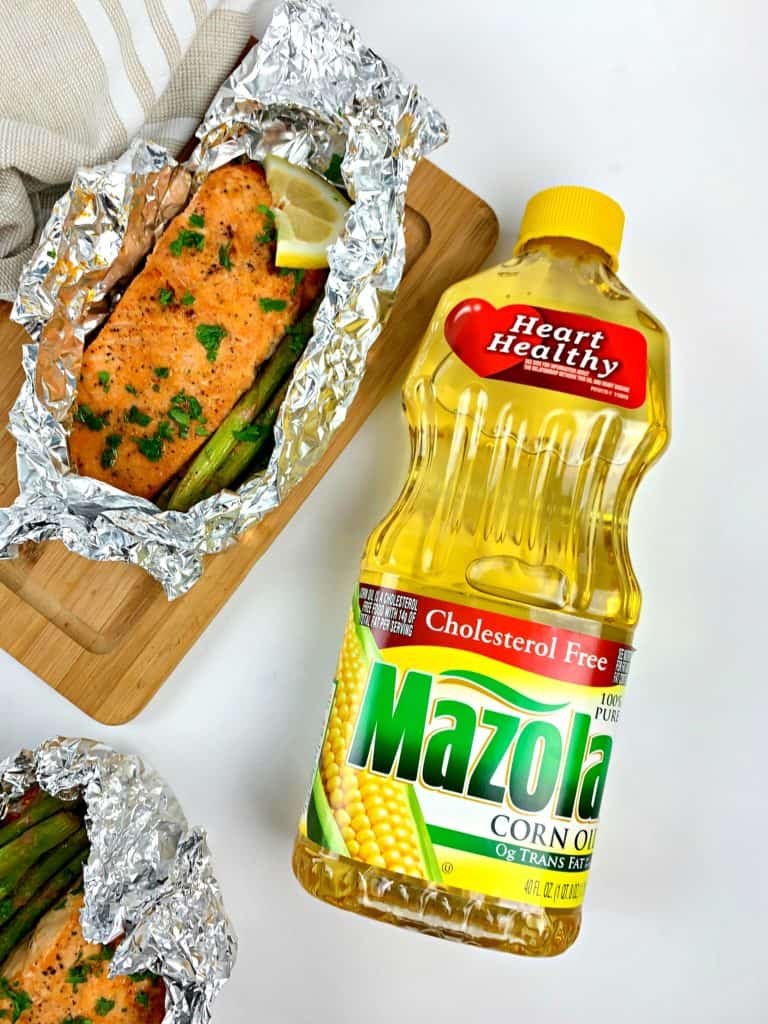 If I would have made this recipe last year, I would have added potatoes and store-bought seafood seasoning. For this recipe, I left out the carbs and used simple ingredients like garlic, salt, and pepper. See below for everything I swapped:
Trimmed asparagus in place of potatoes
Mazola Corn Oil but you can also use butter
Hot sauce or red pepper flakes in place of store-bought seasoning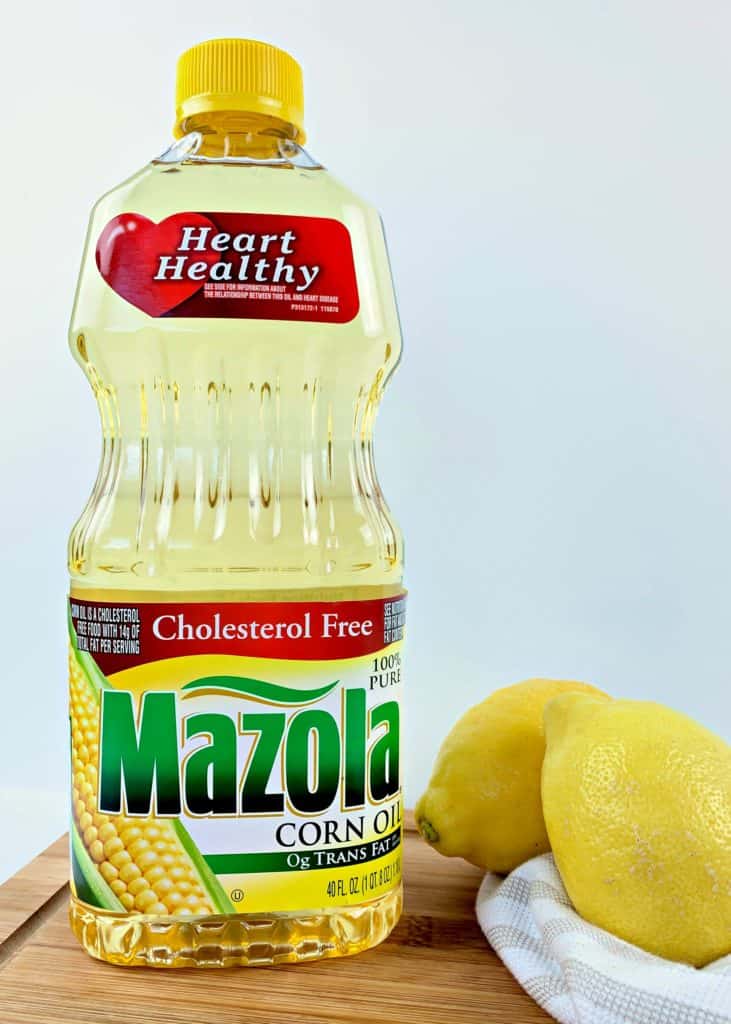 Benefits of using Mazola® Corn Oil:
It is an all-purpose, cholesterol-free cooking oil that is a smart, heart-healthy choice for your family.
Variety of uses, including baking, grilling, sautéing, stir-frying, or mixing up a marinade or dressing.
Neutral taste that lets the natural flavor of your food stand out.
Has a smoke point higher than most cooking oils at 450°F and performs well in a variety of cooking applications. Many home cooks may not realize that all cooking oils have a smoke point that, once exceeded, negatively affects the food's flavor and nutritional value.
The warm weather months are a perfect time to make grilled foil packs! The prep time is super quick and the clean up is very minimal!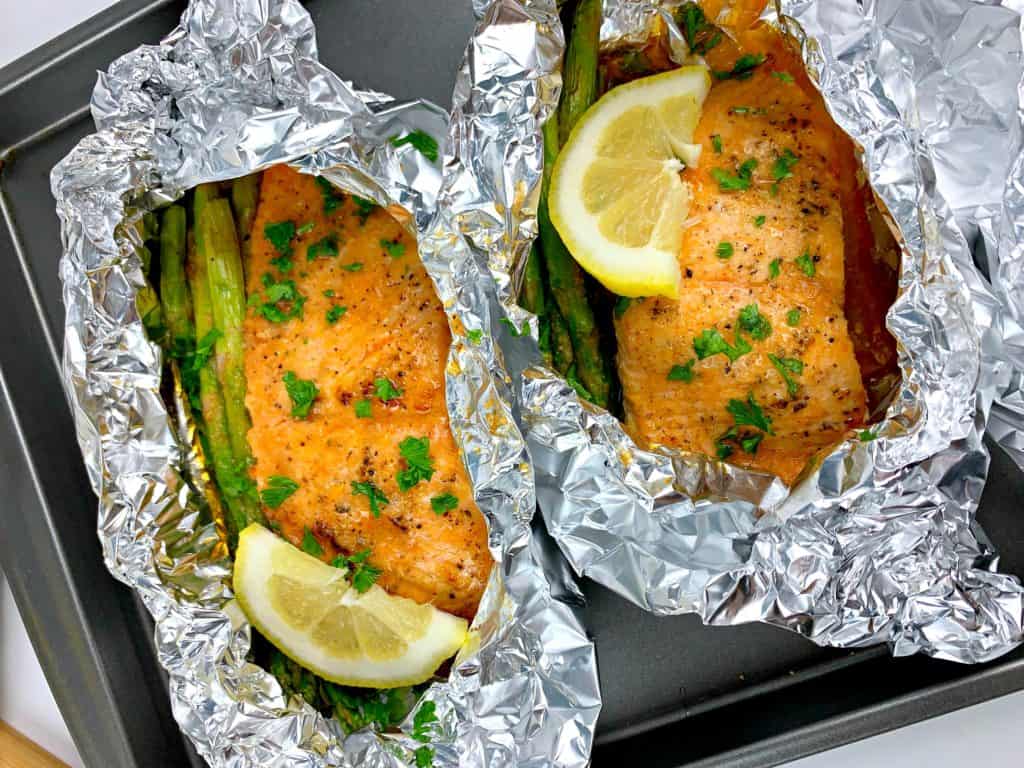 Much like this steak foil pack, this recipe is also perfect for lunch, as they can be eaten right out of the foil pack. Serve it for dinner with a side salad and/or cauliflower rice!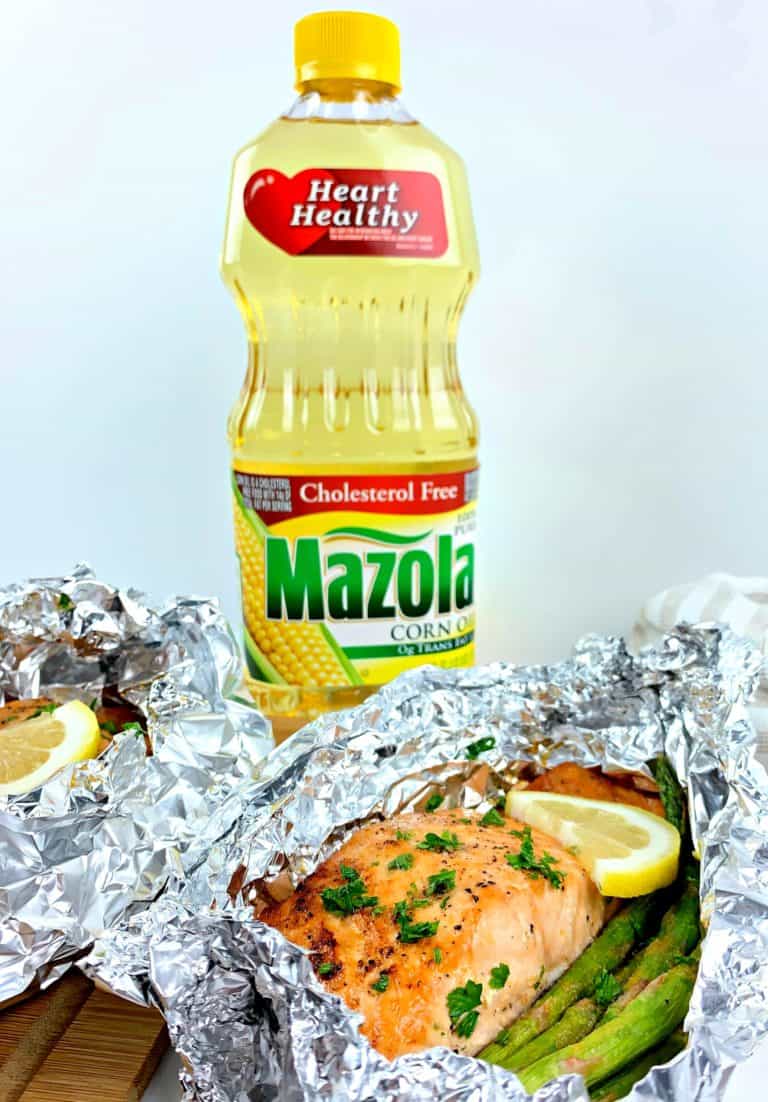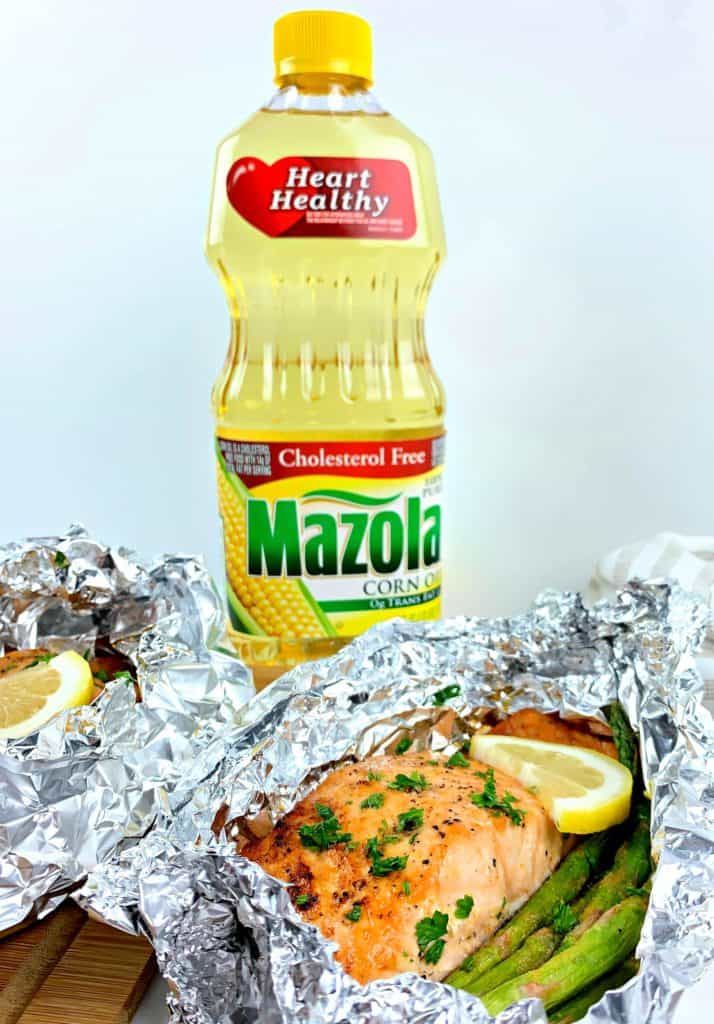 You can even prep ahead of time to make dinner even quicker!
Similar: Keto Steak Foil Packets
Lemon Salmon & Asparagus Foil Pack
Ingredients:
Aluminum foil
Boneless skinless salmon – 4
1 pound of trimmed asparagus in place of potatoes
Salt & pepper to taste
Sauce
Mazola Corn Oil instead of butter – 1/2 cup
Chicken broth – 1/4 cup
Hot sauce or red pepper flakes – 3 tbsp  *Adjust accordingly
Juiced lemons -2
Garlic powder – 2 tbsp
Instructions:
Season lemon salmon & asparagus foil packs with salt and pepper.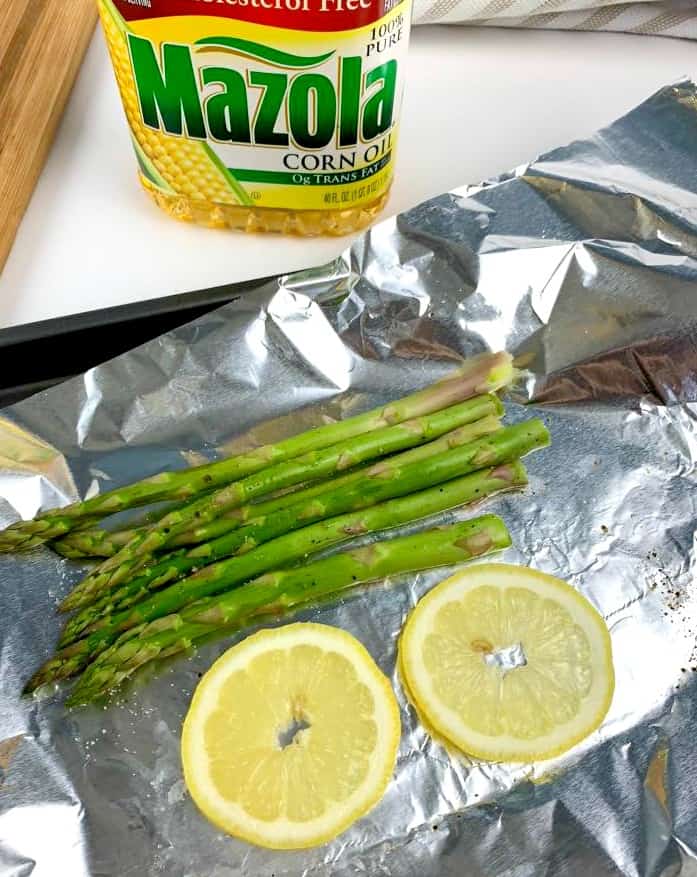 Place lemon slices in the center of foil packs and top it with salmon.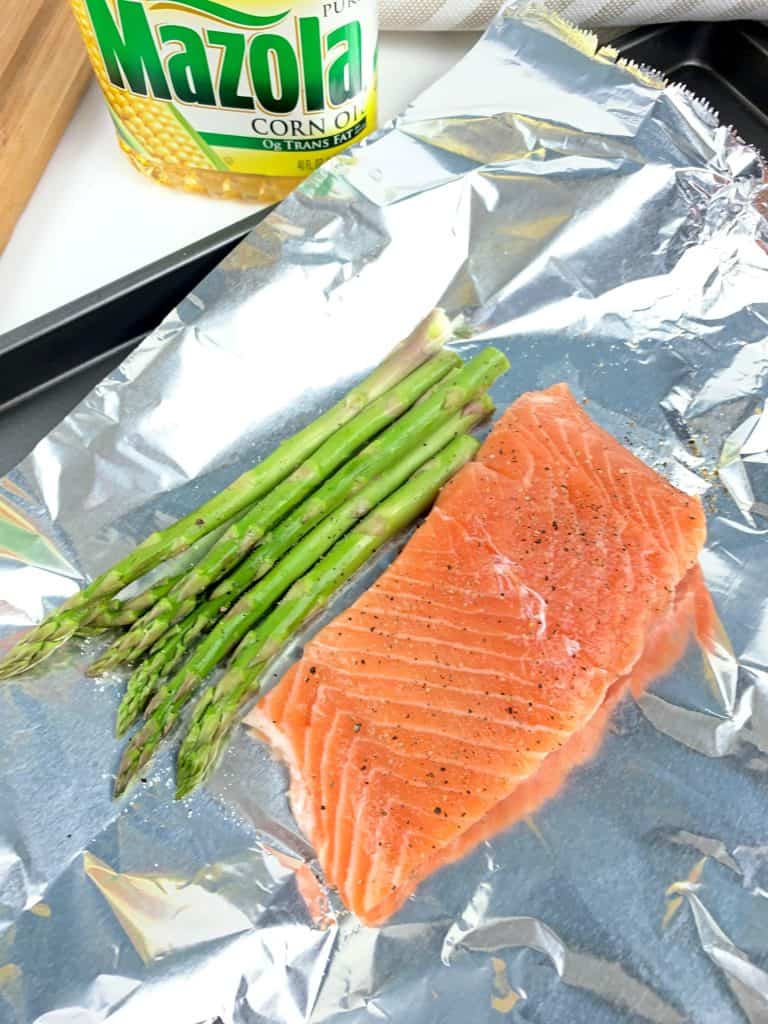 Repeat for the remaining pieces of salmon. In a bowl, mix ingredients for your sauce then mix.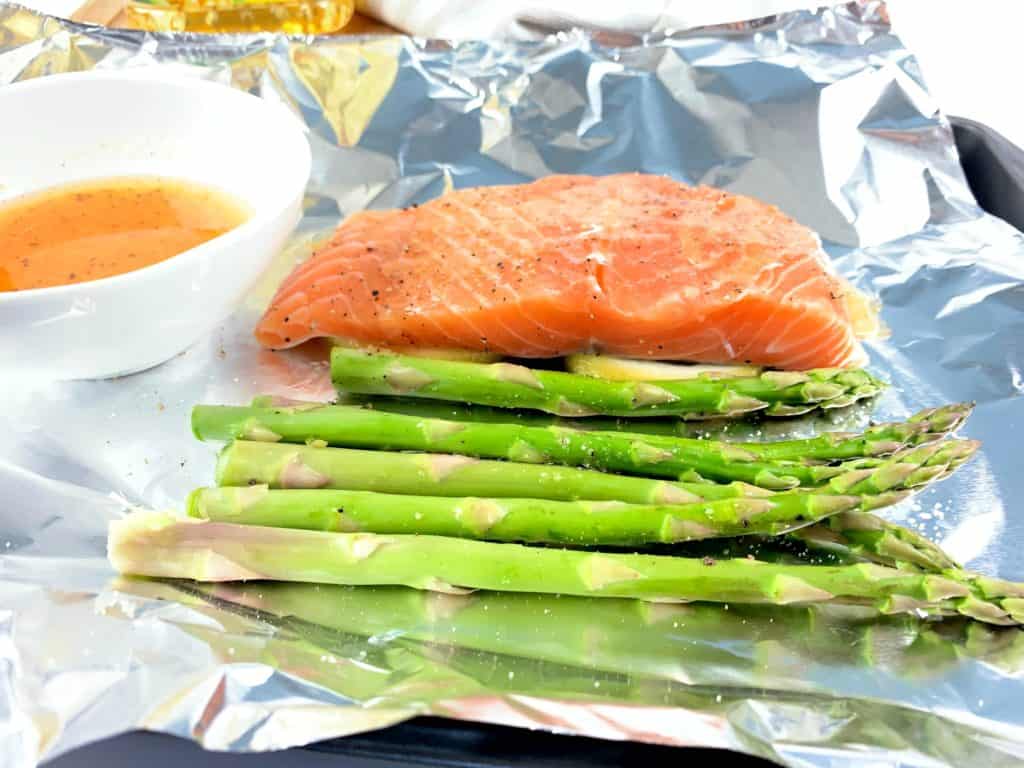 Pour sauce mixture on the salmon and asparagus.
Fold foil tightly around the salmon and asparagus. **Make sure ends are tightly sealed to avoid seasoning from coming out. Grill on medium high heat for 8-10 minutes
Top with fresh lemon juice and serve!
Pin for later!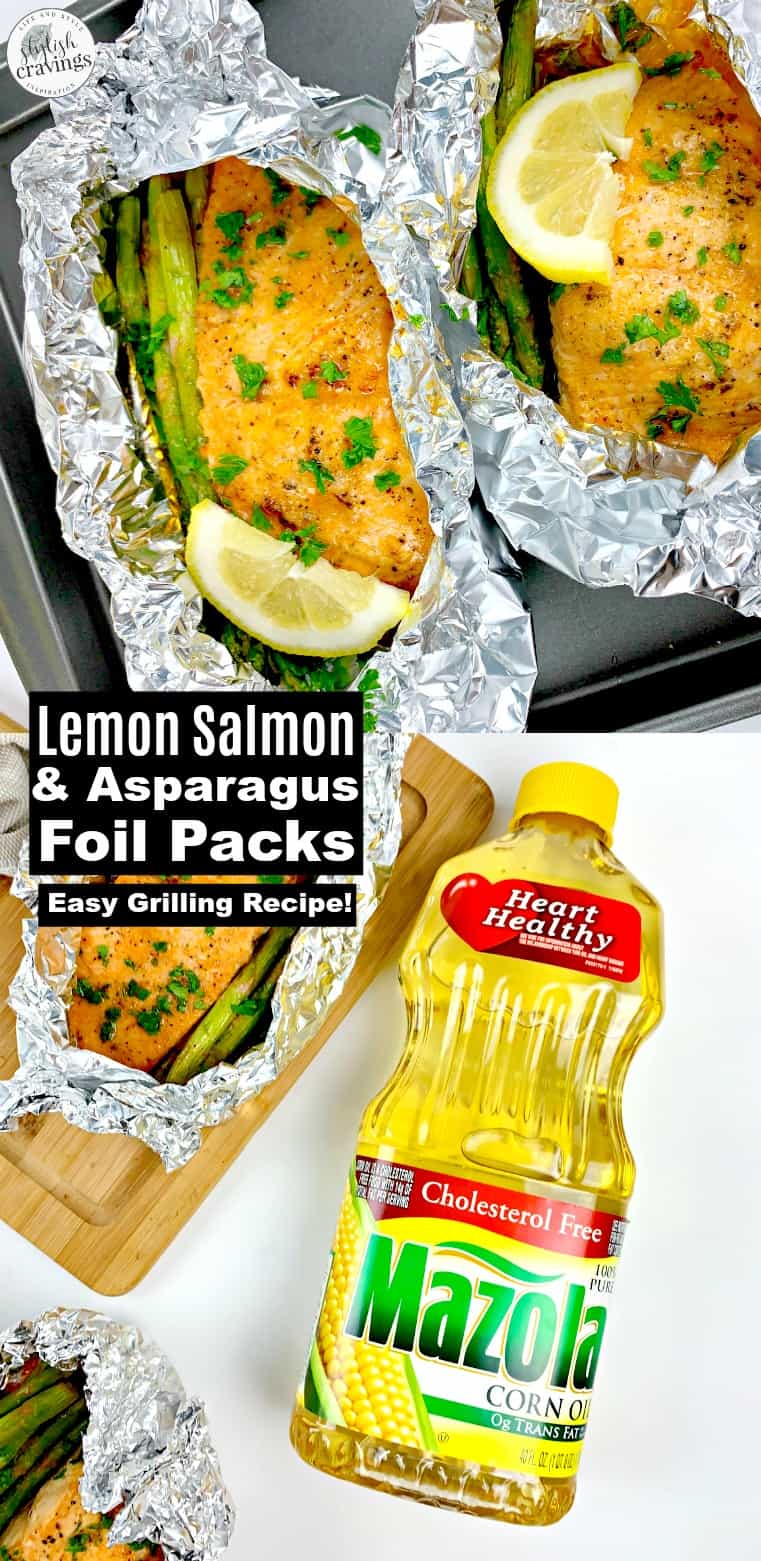 More recipes you'll love:
Cajun Shrimp Alfredo Pasta
Skinny Honey Lemon Chicken
Follow me on Pinterest!