This shop has been compensated by Collective Bias, Inc. and Mazola® Corn Oil. All opinions are mine alone. #SimpleSwap #CollectiveBias
This year seems to be moving along pretty quickly! The temps here are (unfortunately) already nearing the 80's on almost a daily basis and the heat triggers my cravings to eat more seafood. Growing up in New York, as soon as the weather warmed up, my parent would take me to City Island (a small island located in the Bronx) to eat the best seafood. Now, as an adult I have fun creating better for you versions of those same recipes like this skinny cajun shrimp fettuccine alfredo.
Small changes like swapping out a few key ingredients to traditional recipes make a big difference down the road. Recently, I've started using Mazola® Corn Oil (an all-purpose cooking oil that is a smart heart-healthy choice for your family) for tons of recipes like this skinny cajun shrimp fettuccine alfredo seen below.
skinny cajun shrimp fettuccine alfredo
A recent study has found that adding Mazola® Corn Oil to one's diet resulted in lower cholesterol levels than a diet with coconut oil. A previous study found that corn oil can also help lower cholesterol more than extra virgin olive oil. To learn more about the study, see Mazola.com.
This skinny cajun shrimp fettuccine alfredo is not only just as tasty as the traditional version, but also includes better-for-you, lighter ingredients you can feel good about!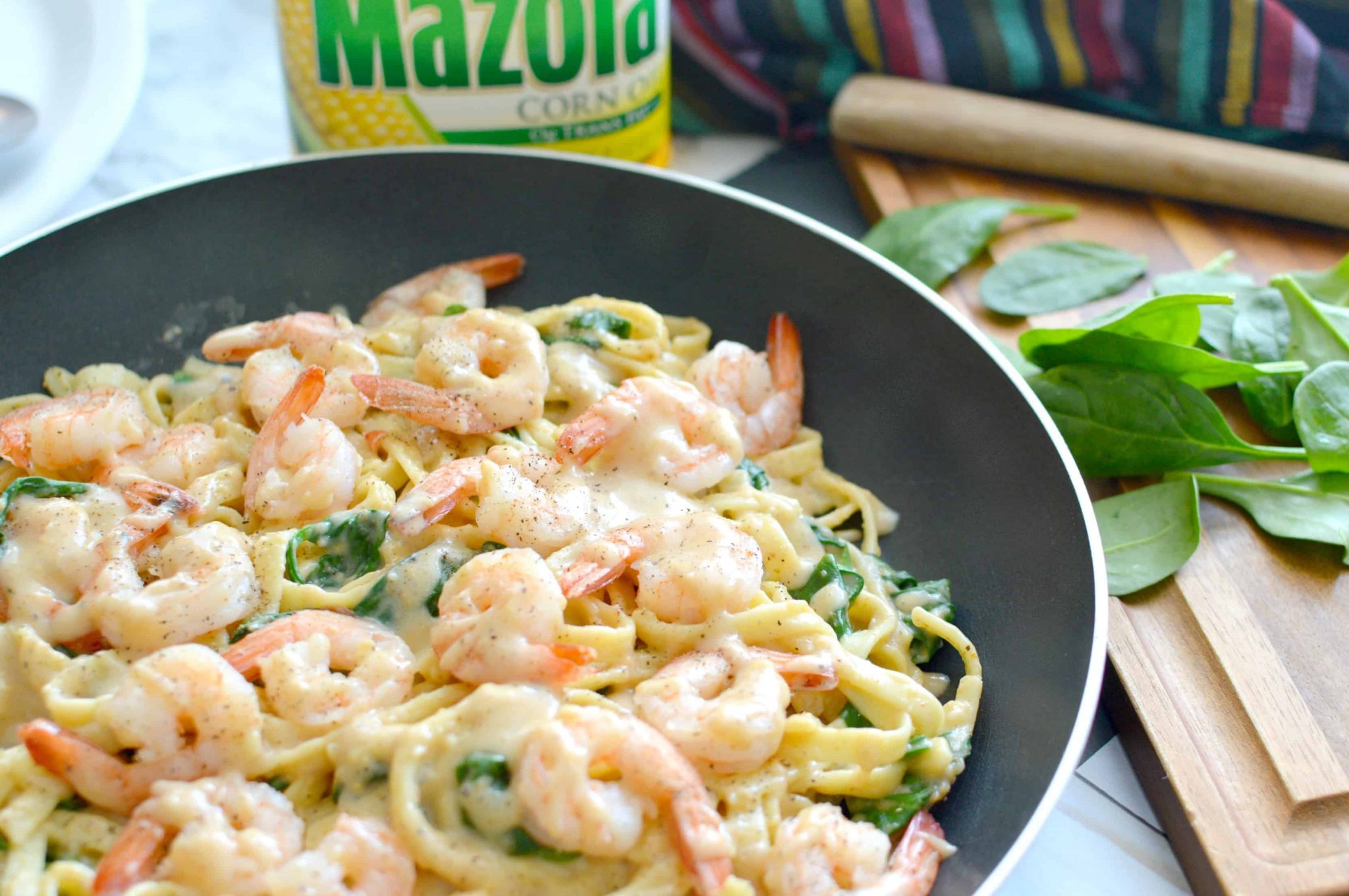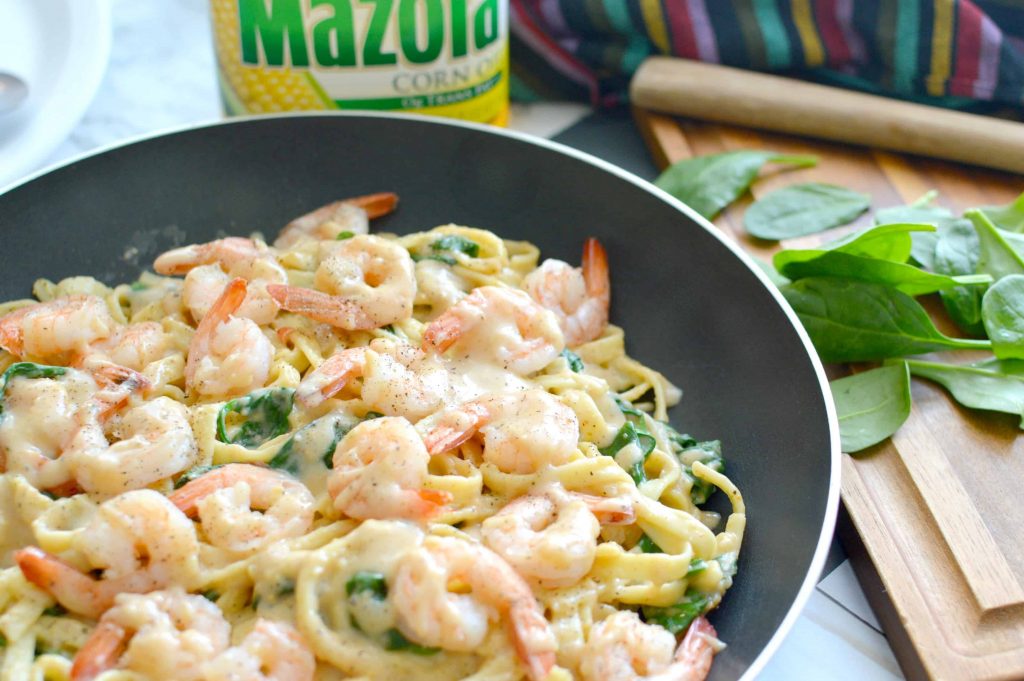 Now I don't know about you, but a fettuccine alfredo isn't any good without a creamy sauce! In my skinny cajun shrimp fettuccine alfredo version, I skipped the cream cheese, butter, and even the heavy cream. Instead, I used:
Mazola® Corn Oil **it can also be used in a variety of ways like: baking, grilling, stir frying, or mixing up for a marinade or dressing.
Flour to thicken the sauce
Chicken broth for flavor
Low fat milk
Whole grain fettuccine noodles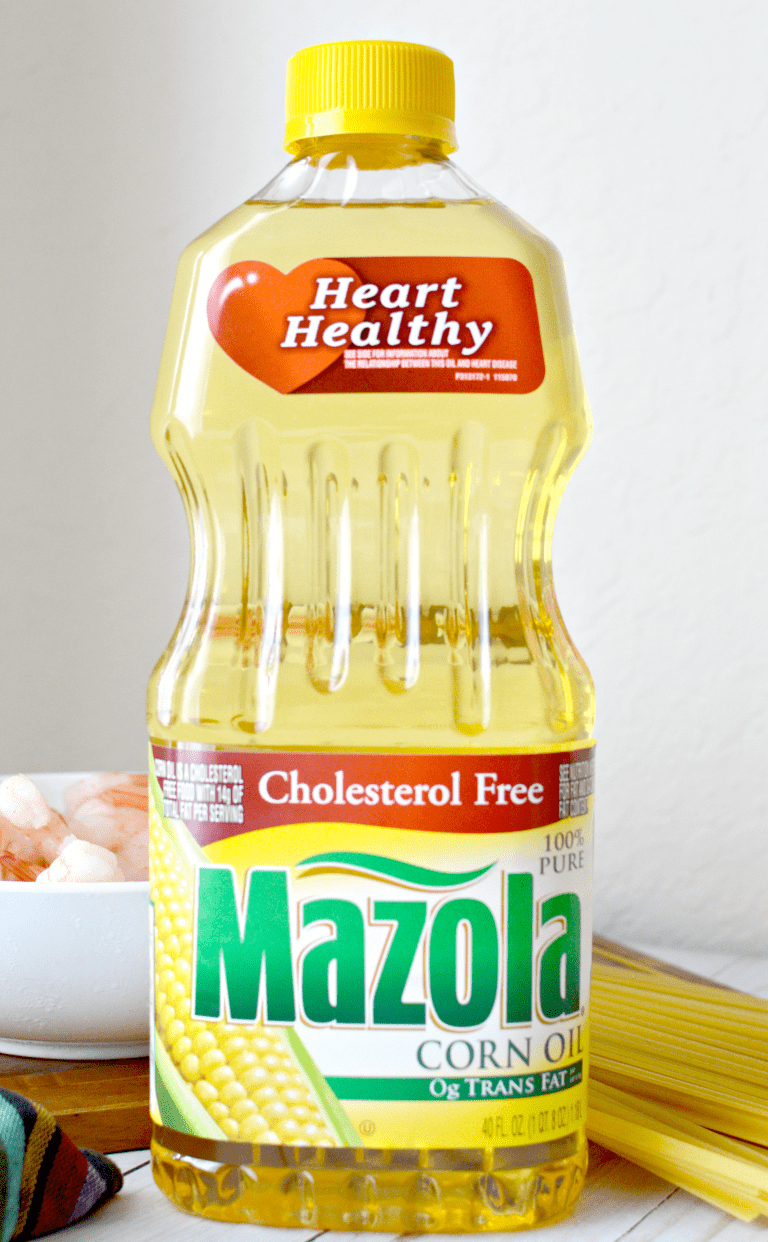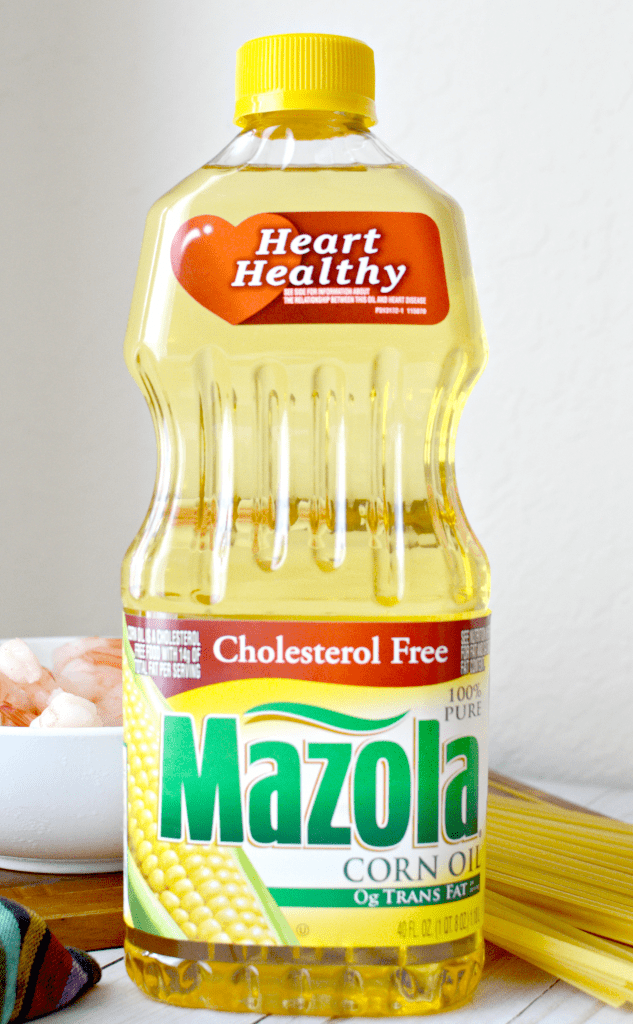 In my quest for my family and I to eat better, I've found that the key to staying authentic to a recipes without sacrificing flavor  is by using lighter and versatile ingredients like corn oil that has a neutral taste and lets the natural flavor of your food stand out! Did you know that not that all cooking oils have a high smoke point that, once exceeded, not only negatively affects the food's flavor it also affect the nutritional value? I sure didn't! Mazola has a smoke point higher than most cooking oils at 450 degrees and works well while stir-frying, sautéeing, grilling, and even baking! If that's not a good enough reason to make the switch, I don't know what is! Scroll down for my tasty skinny cajun shrimp fettuccine alfredo!
Skinny Cajun Shrimp Fettuccine Alfredo
Serves 6
Ingredients:
Pound of fettuccine pasta
Mazola® Corn Oil 1 tablespoon
Garlic powder 1 Teaspoon 
3 Tablespoons all-purpose flour
2 Tablespoons of cajun seasoning (1 teaspoon taste is just as good but it won't have as much of a kick)
Chicken stock 1 cup
1 cup low-fat milk
1 lb. frozen cooked and cleaned medium shrimp, thawed
Directions:
Cook pasta according to instructions on box.
Heat the Mazola® Corn Oil and garlic powder in large pan for one minute. Add flour, and stir. Sautee for an additional minute to cook the flour.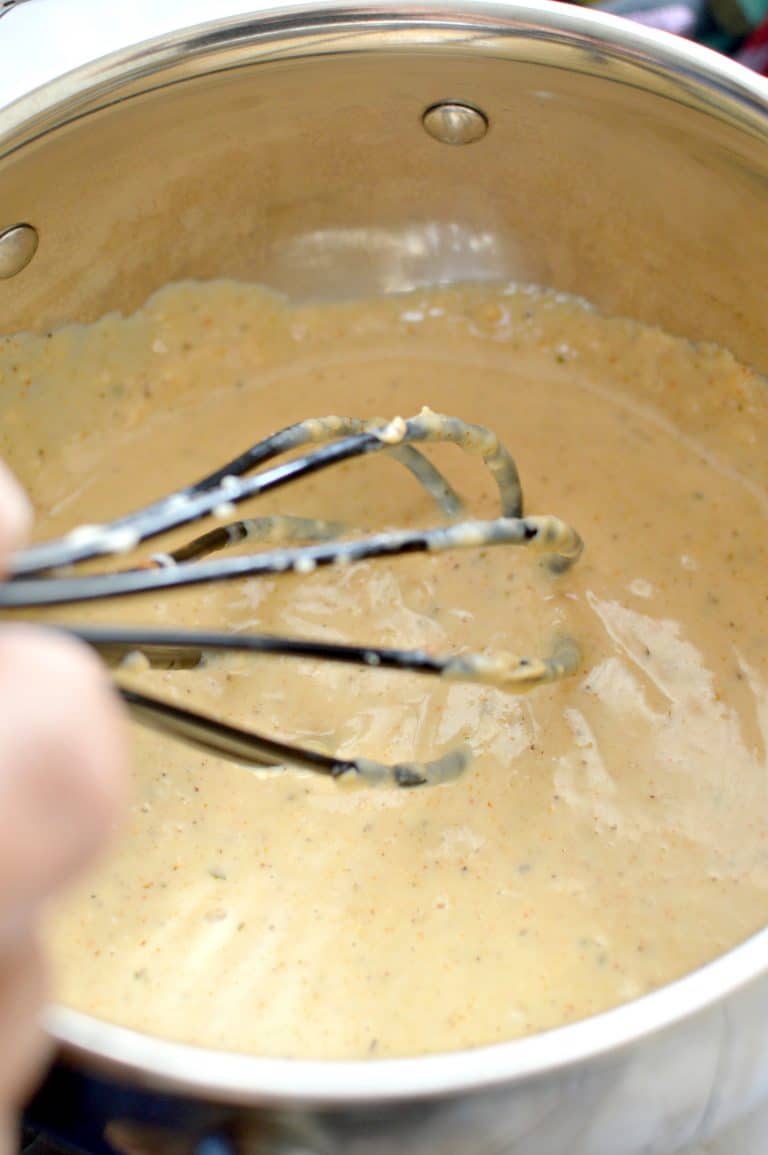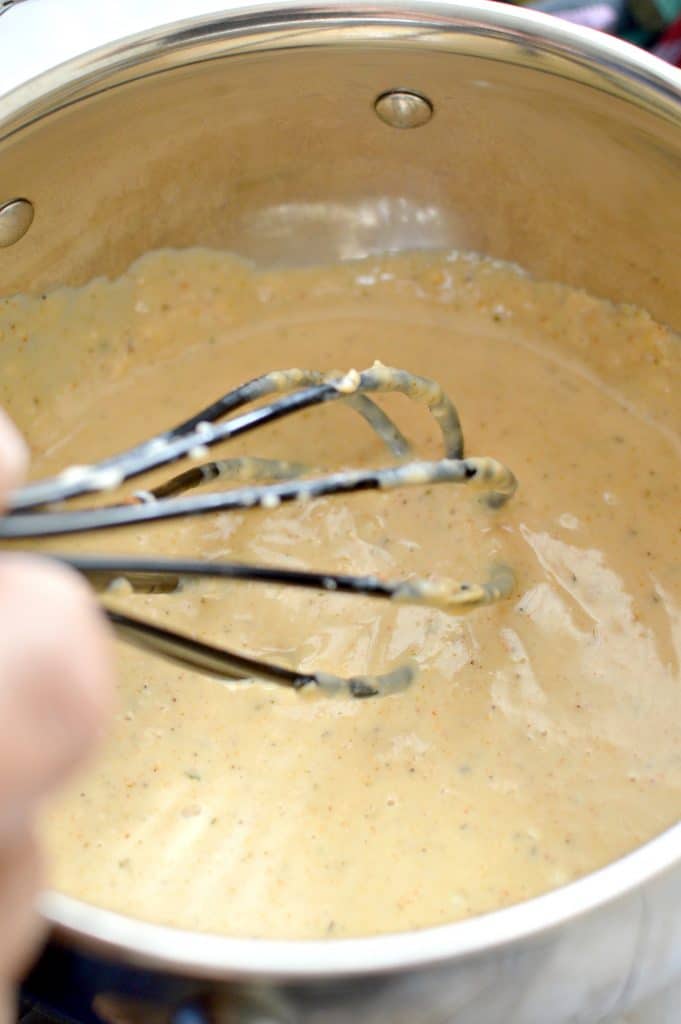 Slowly add your chicken broth and cajun seasoning and whisk until smooth. Whisk in the milk and bring to a slow simmer, then add salt and pepper. Reduce heat to low.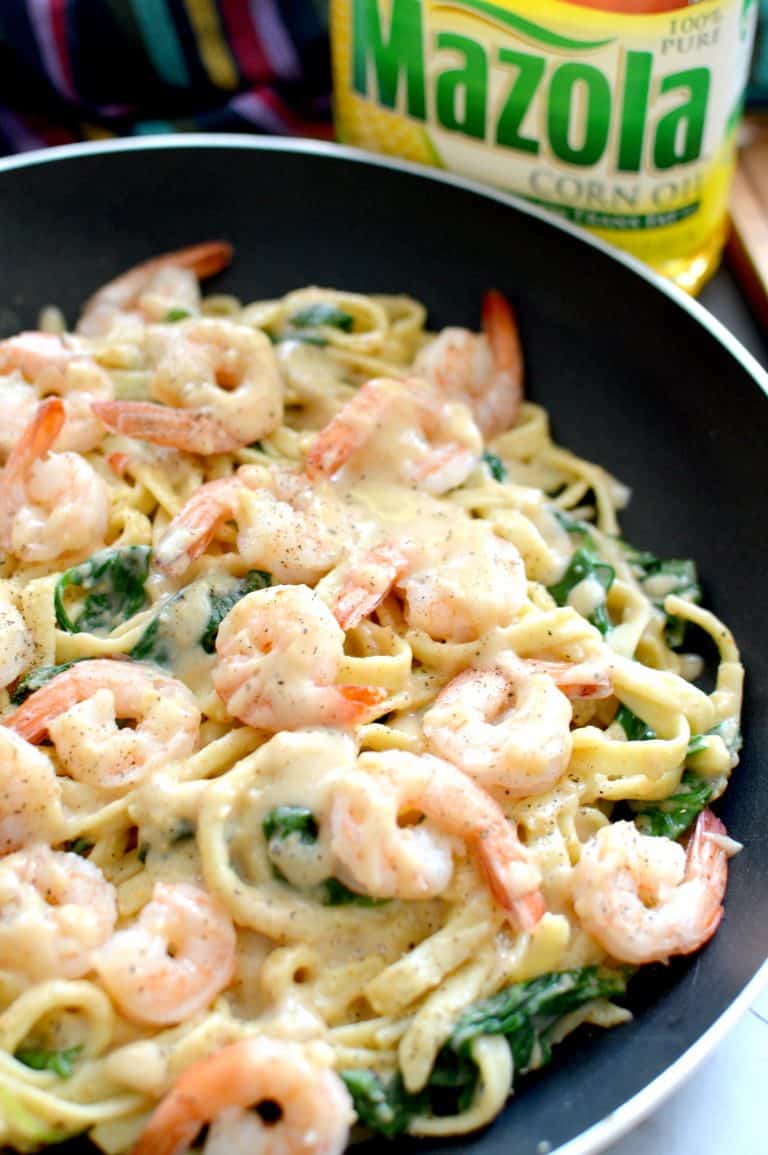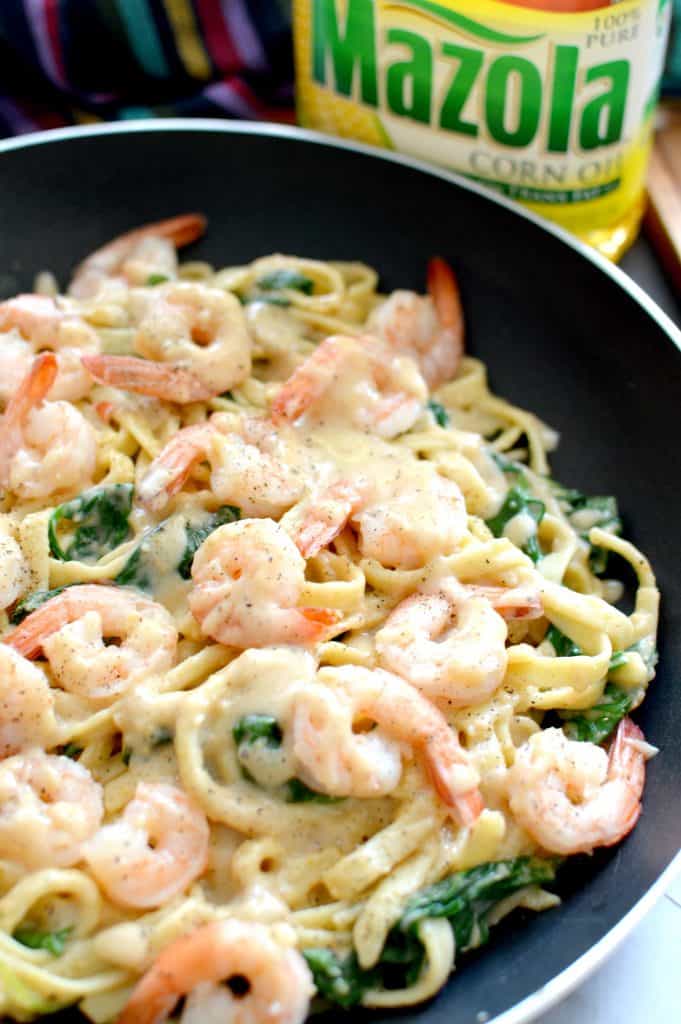 Add cooked pasta to pan and mix with alfredo sauce. Toss, then add spinach and shrimp. Cook until spinach has wilted or until heated through.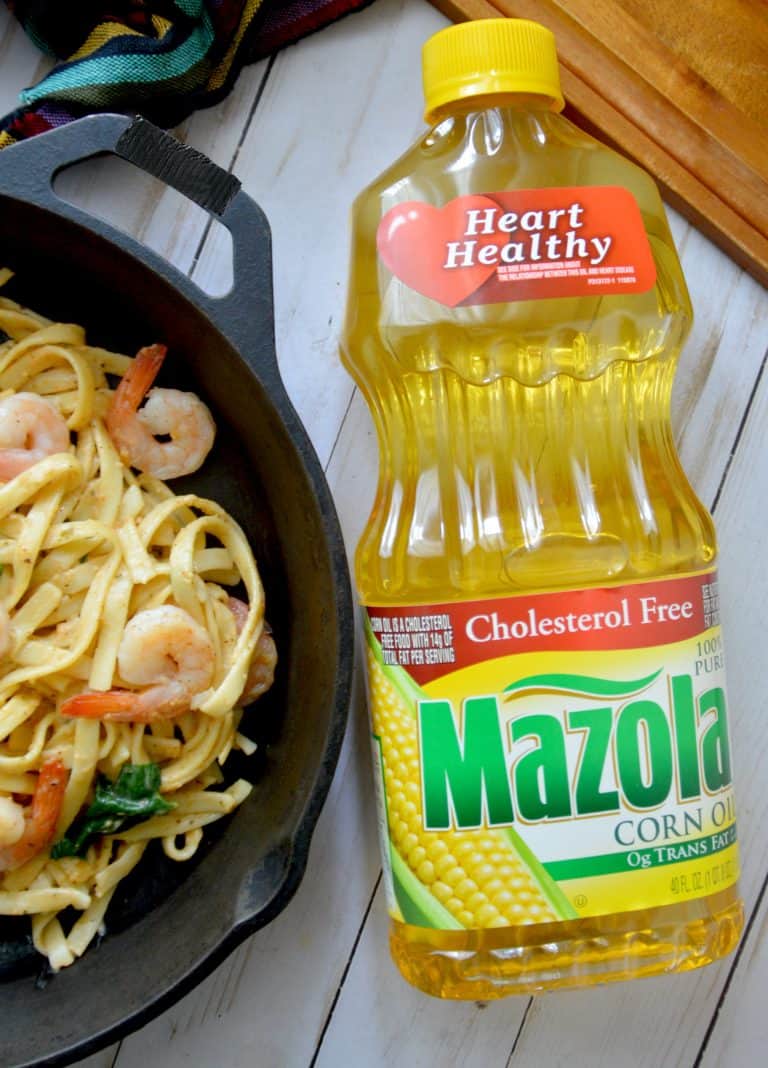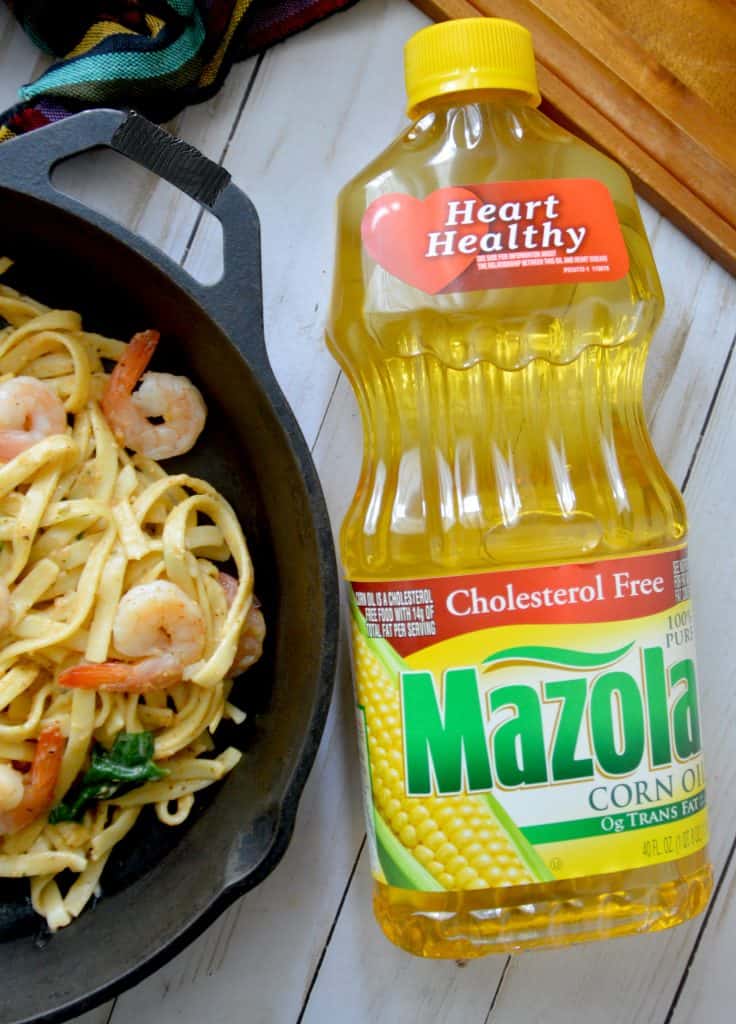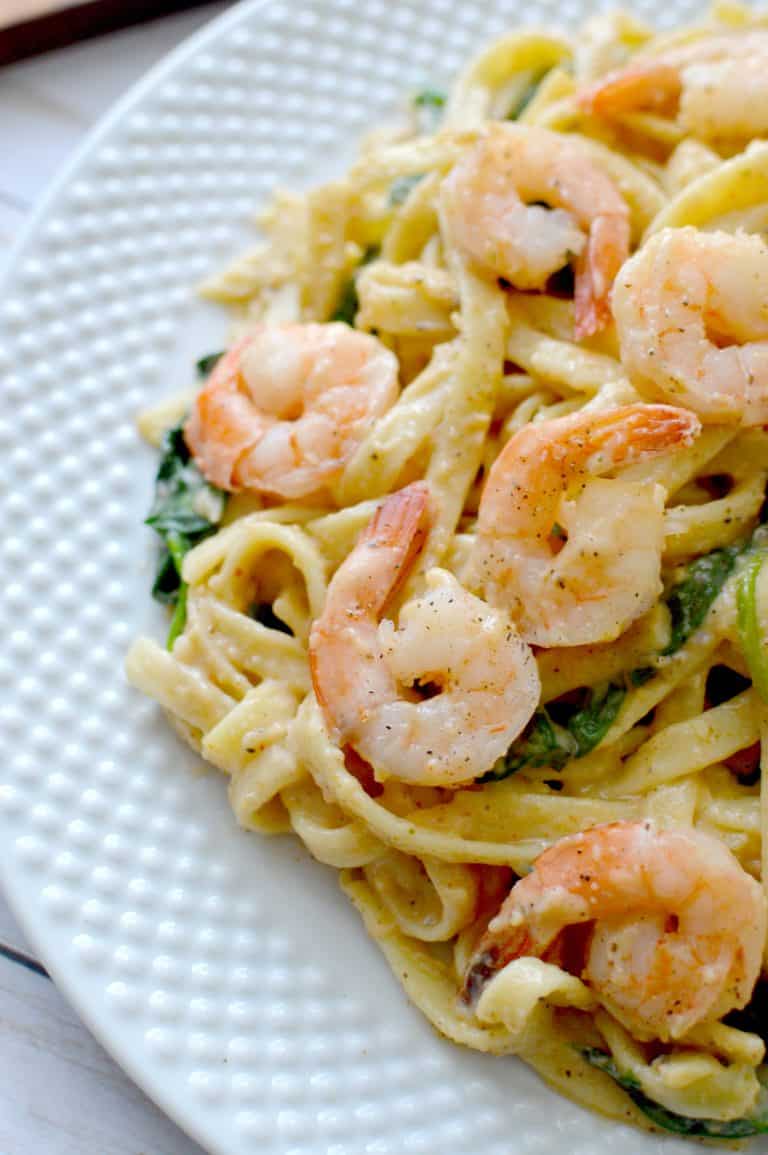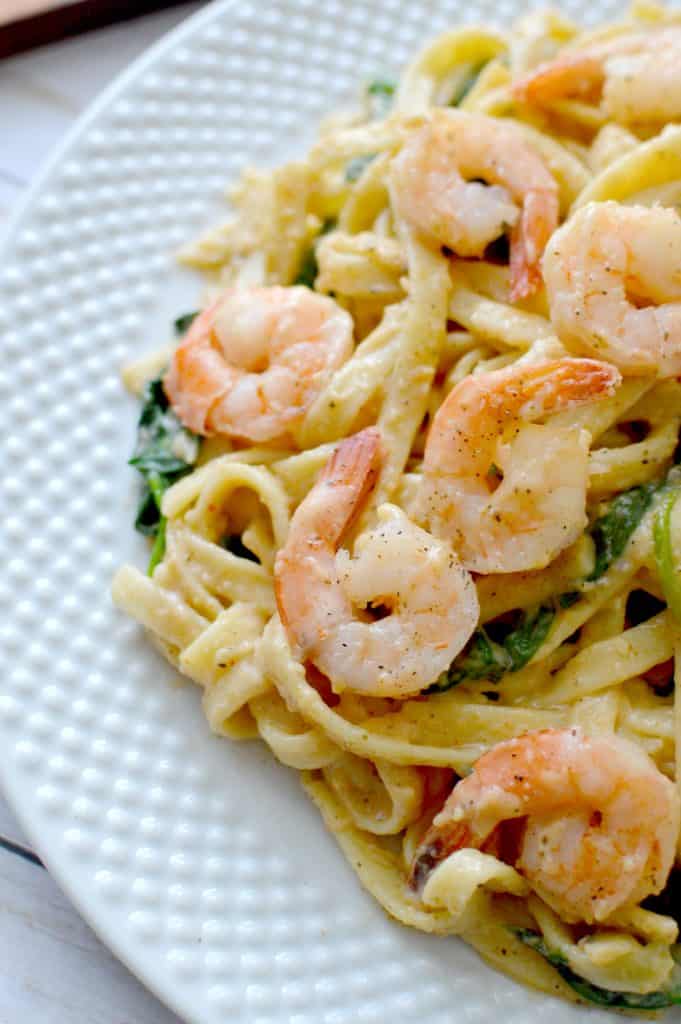 In case you're wondering; yes, it's a skinny version, but this cajun fettuccine alfredo is just as delicious and creamy as it looks!
Pin this skinny cajun shrimp fettuccine alfredo for later