Easy low carb fried cabbage with bacon is really quick and easy to make and only needs a handful of simple ingredients to make! This flavorful cabbage recipe is Keto-friendly, gluten-free and dairy-free!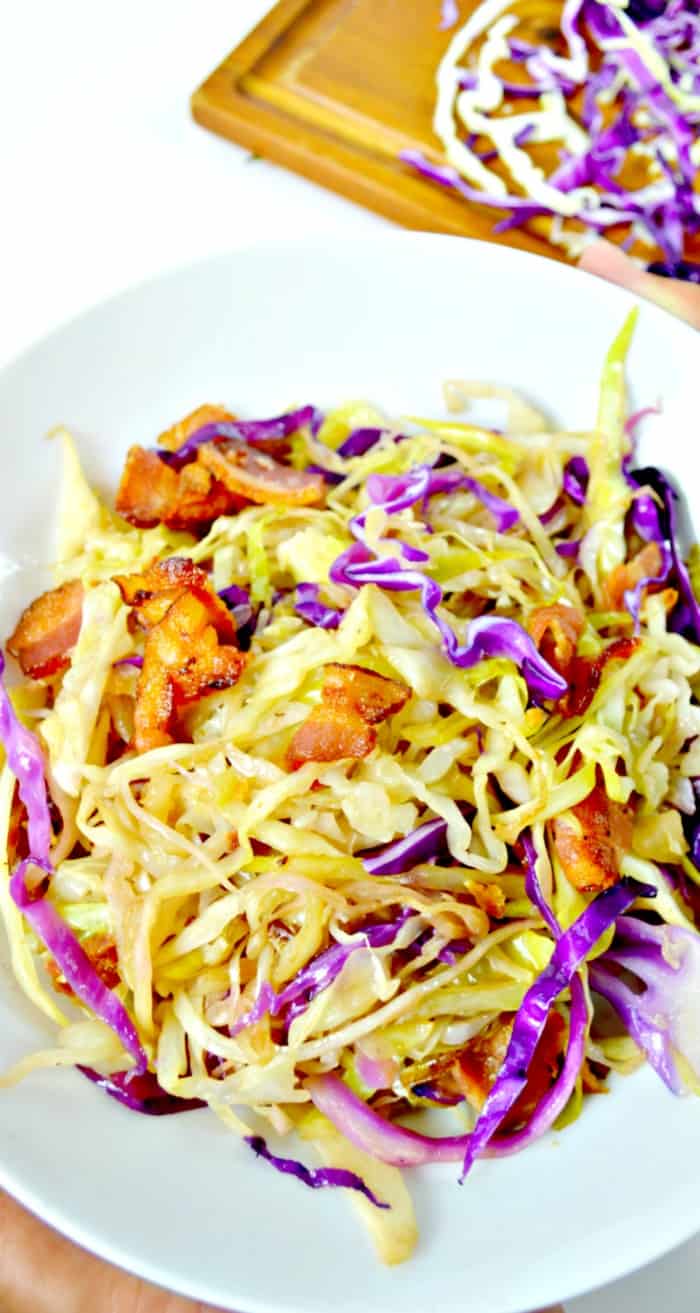 I actually never ate cabbage until married my husband who eats a cabbage side salad for lunch and dinner. He keeps it real simple and only adds lemon juice and seasons it with salt and pepper.
Now that I follow a low carb diet one of my go-to low carb veggies is cabbage. It's inexpensive and works with many recipes like this Egg Roll In A Bowl or this Reuben In A Bowl.
More Low Carb Recipes You'll Love:
Keto Pepperoni Cloud Bread
Low Carb Creamy Avocado Salad
Low Carb Fried Cabbage With Bacon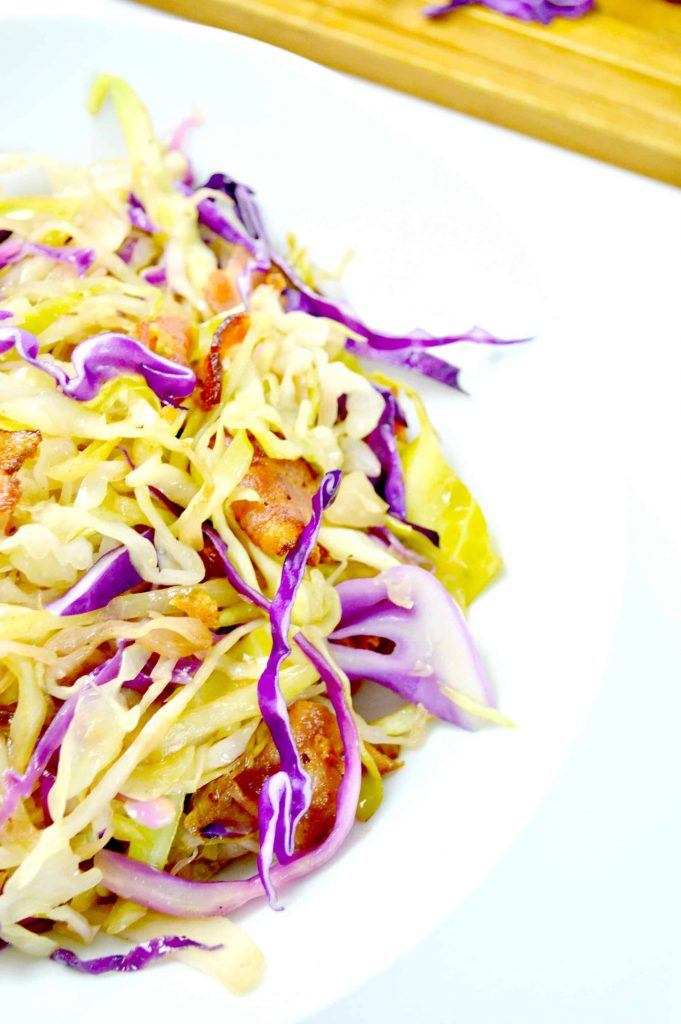 Is cabbage Keto friendly?
You bet! Cabbage is a cruciferous veggie and only 2 grams of net carbs per cup making it a great option when you're on a Keto/low carb diet.
How do you make fried cabbage with bacon?
Making this low carb cabbage with bacon recipe is easy! First, you start by making the bacon and then cook the onion and cabbage in the bacon grease. You can top it with parsley, red pepper flakes or even sprinkle with shredded mozzarella cheese.
What goes with cabbage and bacon?
You can serve this cabbage with bacon recipe with chicken, beef or even serve it over your favorite zoodles. You can even serve over cauliflower rice and top your fried cabbage with an egg.
How long does fried cabbage last?
Fried cabbage makes great leftovers and will last about 3-5 days in an air tight container.
New to the Keto diet? Check out this handy Ketogenic Diet for Beginners guide it has tons of great info on how Keto works! 
Ingredients:
1/2 lb bacon
1 medium onion
4 tbsp of balsamic vinegar
Salt & pepper to taste
1/4 tsp smoked paprika
Instructions:
Chop cabbage and set aside.

Cook your bacon in skillet (reserve 1-2 tablespoons of bacon fat)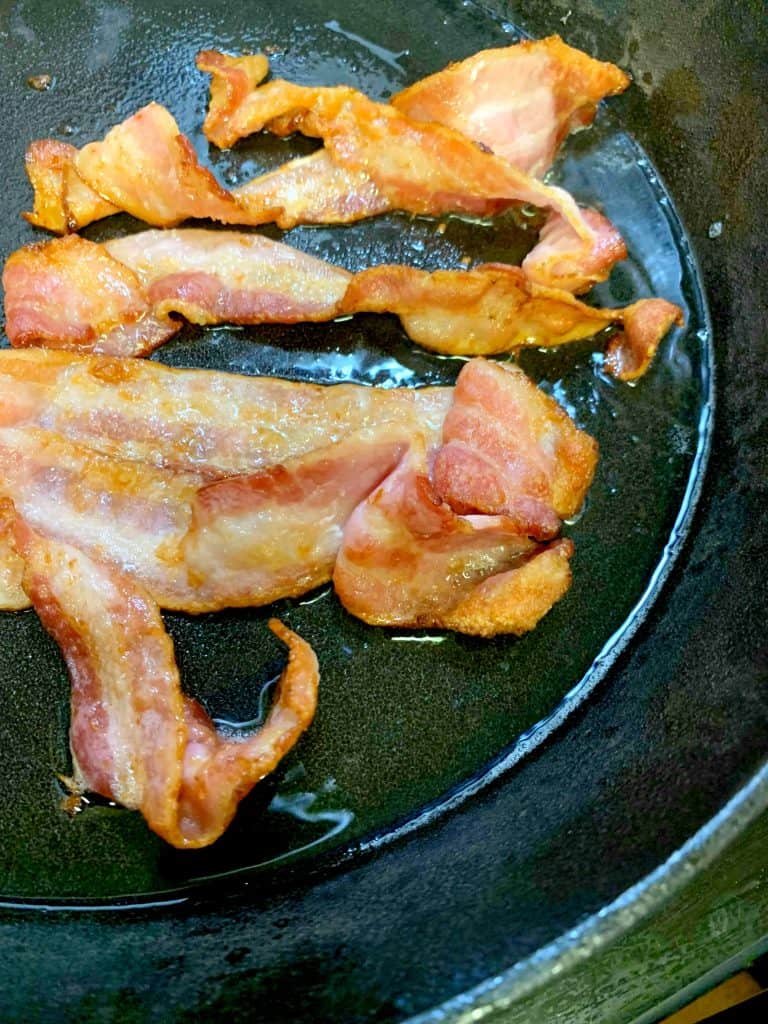 Chop bacon.
In the same skillet Saute onions until onion is golden.

Add cabbage and bacon to skillet.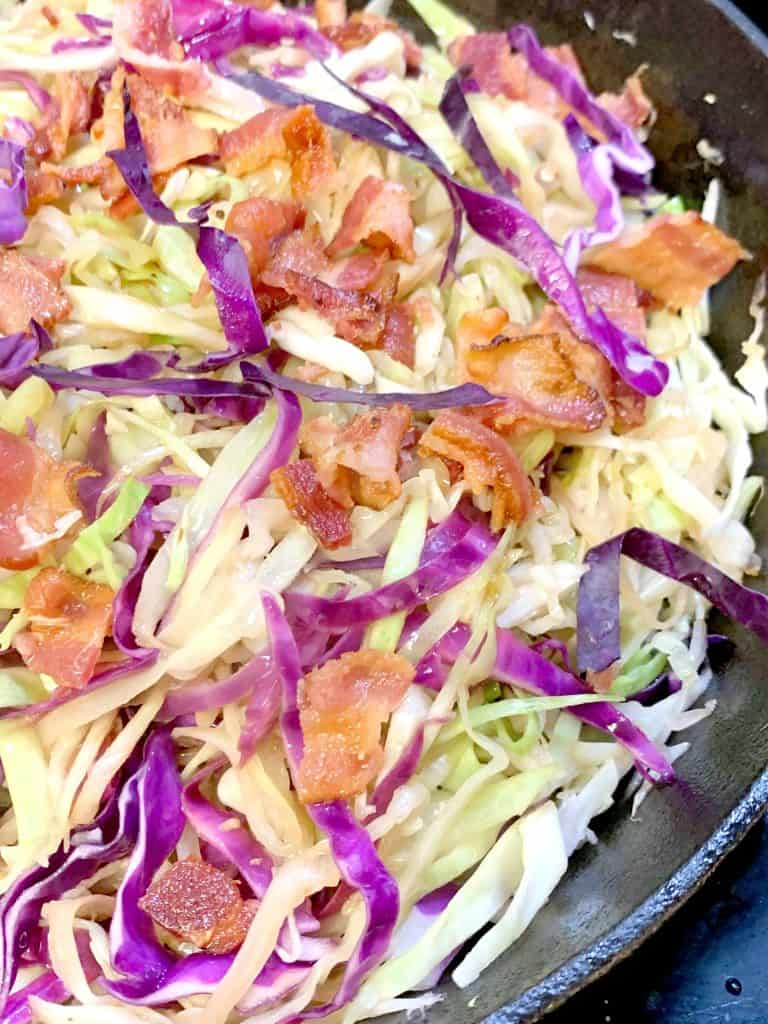 Cover and cook until cabbage is wilted.
Season with salt, pepper, paprika and saute for 2-3 minutes.

Add balsamic vinegar and stir.
Cook for 3-5 minutes.
Sprinkle with brown sugar substitute and adjust the taste with more salt and or pepper and balsamic vinegar.
Pin for later!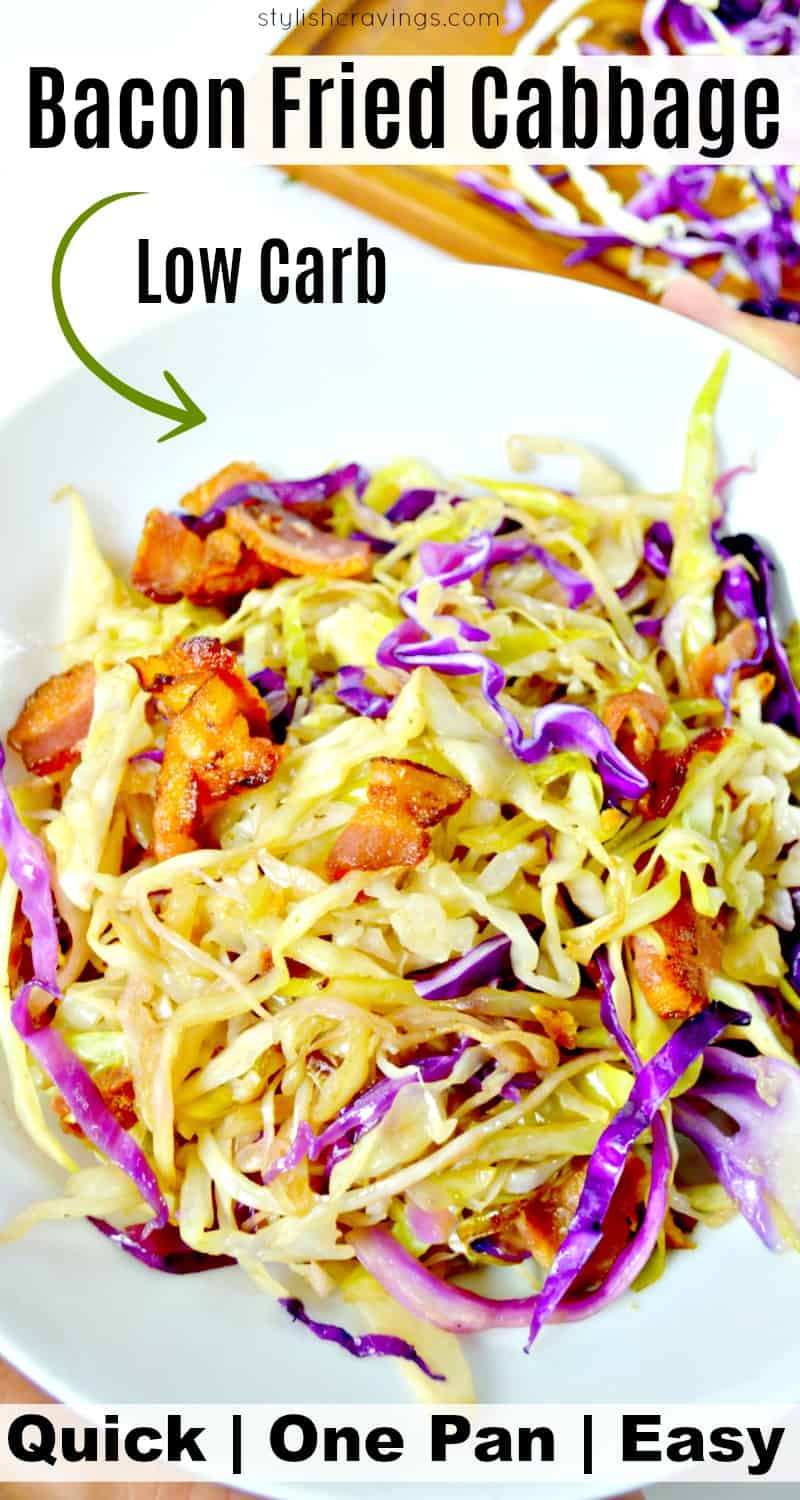 This fried cabbage recipe can also be made with ham or sausage. Keep in mind that you'll need to add oil in place of the bacon grease.
Don't forget to follow me on Pinterest!