This mushroom & spinach cauliflower rice is delicious and easy to make! Pair with chicken, fish or a side salad!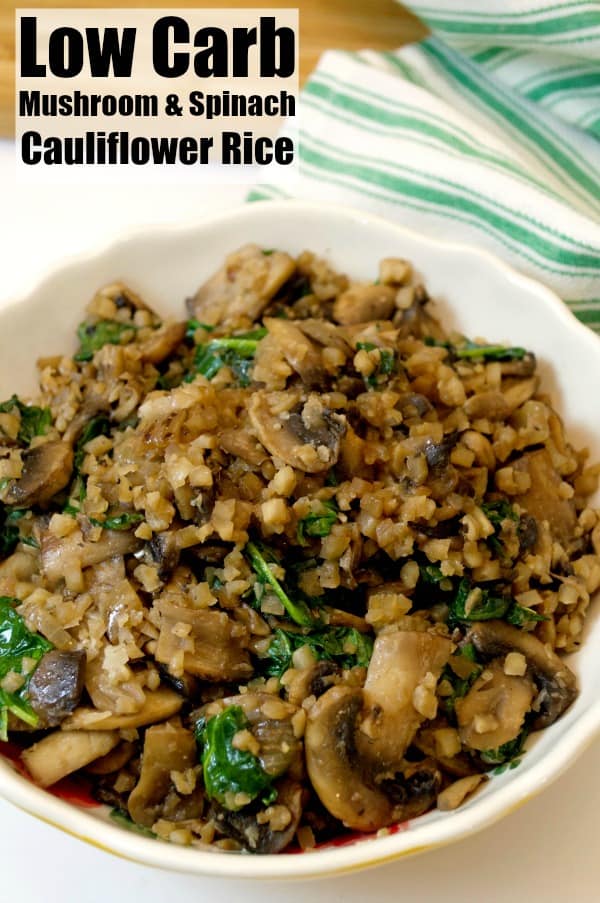 This Thanksgiving I surprised myself by not indulging in too many carbs. I did have a slice of sweet potato pie and a serving of arroz con gandule (click here for recipe) but both were small portions and didn't leave me feeling overstuffed. For the rest of meals I continued to use cauliflower rice as my go-to side dish.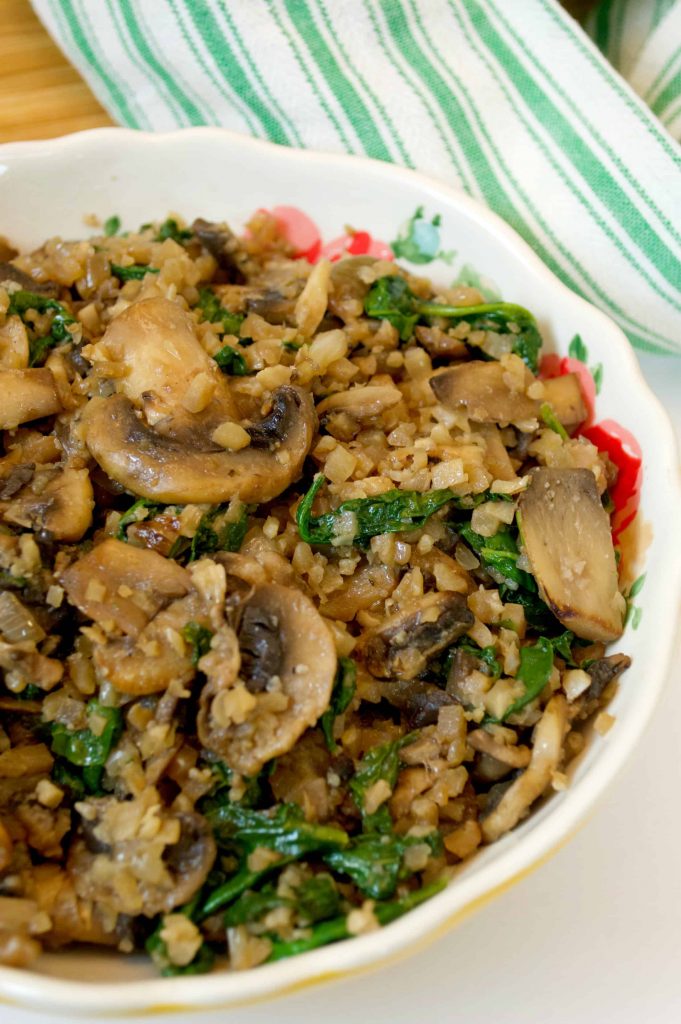 Low Carb Mushroom & Spinach Cauliflower Rice
By Saturday night I admittedly was beginning to burn out on the leftovers but there was too much to just toss out so I decided to make this mushroom and spinach cauliflower rice for a flavorful addition to the leftover Chicken (turkey will taste just as good). This is definitely a new low carb recipe favorite!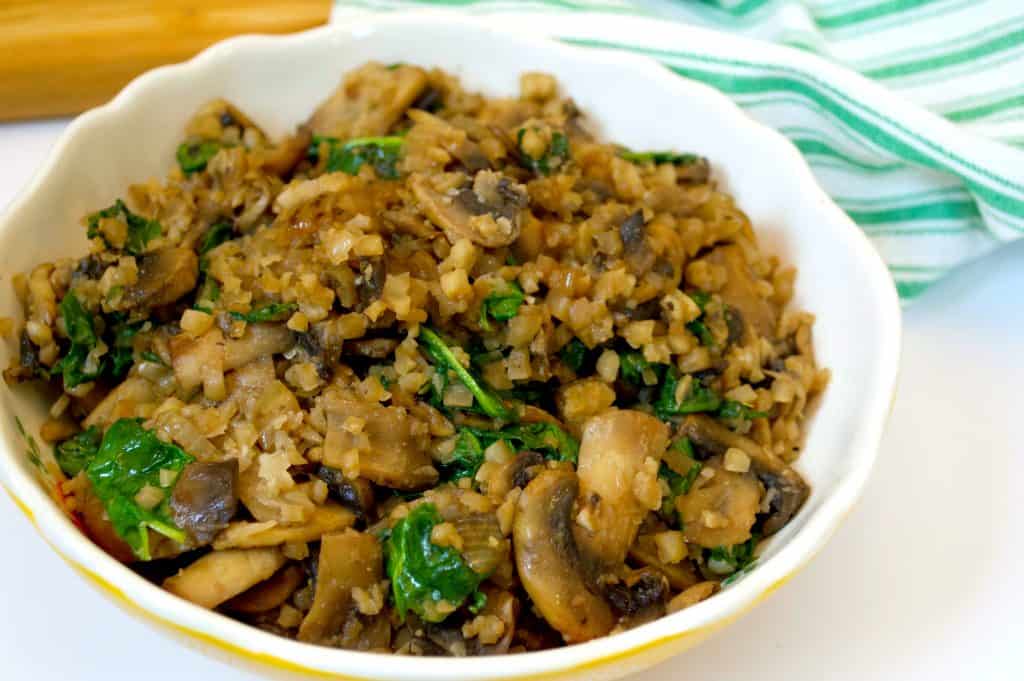 I'm always pleasantly surprised at how many ways you can use cauliflower rice recipes and mushrooms! Mushrooms are so yummy and just as versatile as the cauliflower rice! Did you know there's a recipe for mushroom bacon (recipe here on Pinterest)?! I didn't know there was such a thing! I have to try and make it! If you're not a fan of mushrooms or spinach you can swap them out for broccoli or even asparagus! Scroll down for the easy to make mushroom & spinach cauliflower rice recipe!
Here's what you'll need to make the mushroom & spinach cauliflower rice: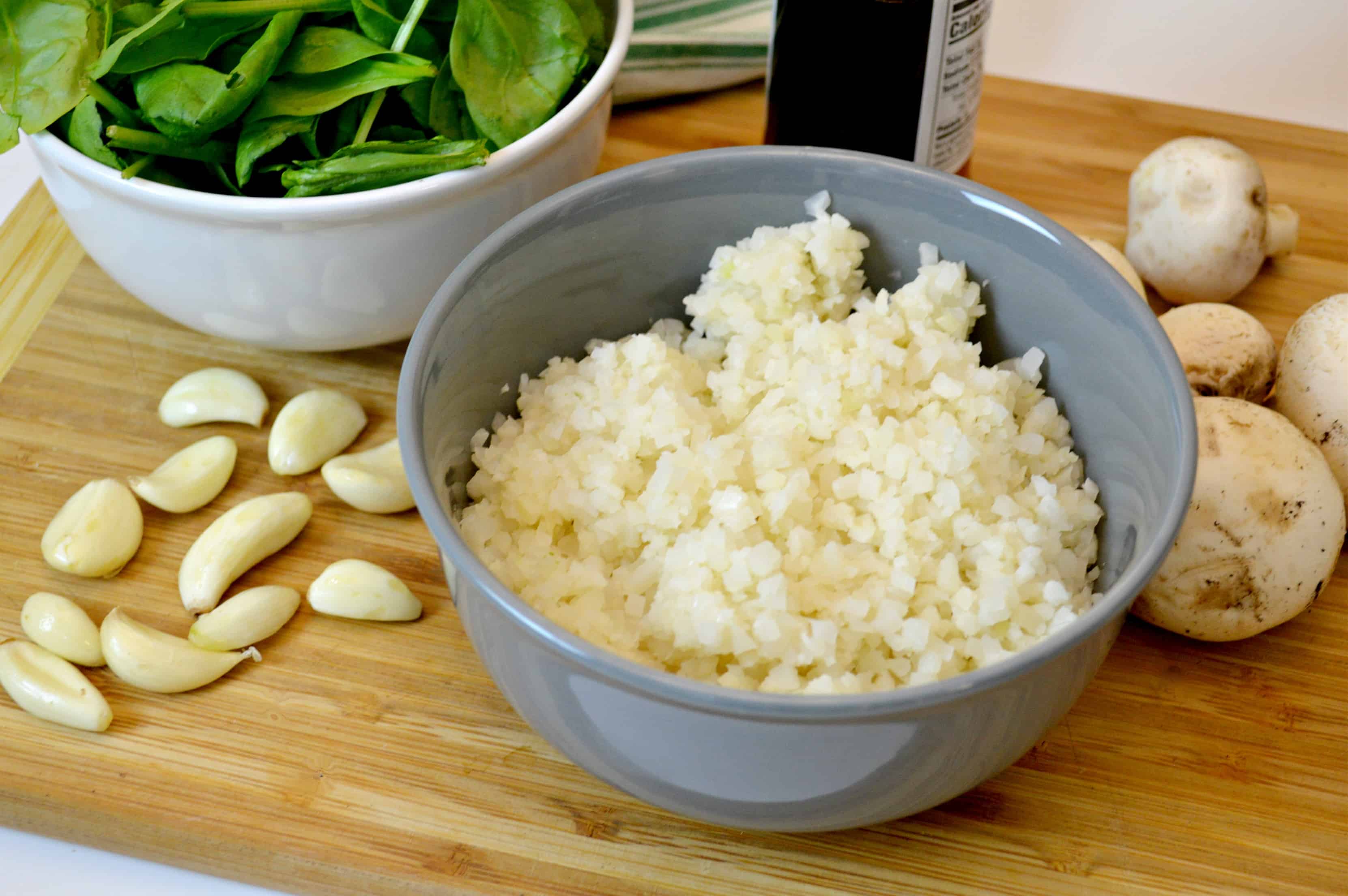 Serves 2
10 oz packages of frozen riced cauliflower
1 tablespoon of soy sauce
2-3 tbsp of olive oil
1/2 cup chopped onion
2 minced garlic cloves
3 cups of sliced mushrooms
2 cups of spinach
Soy sauce to taste
Instructions:
Cook cauliflower rice according to instructionson package. Heat olive oil in a skillet and add onions and cook until soft.
Toss in mushrooms and saute until cooked.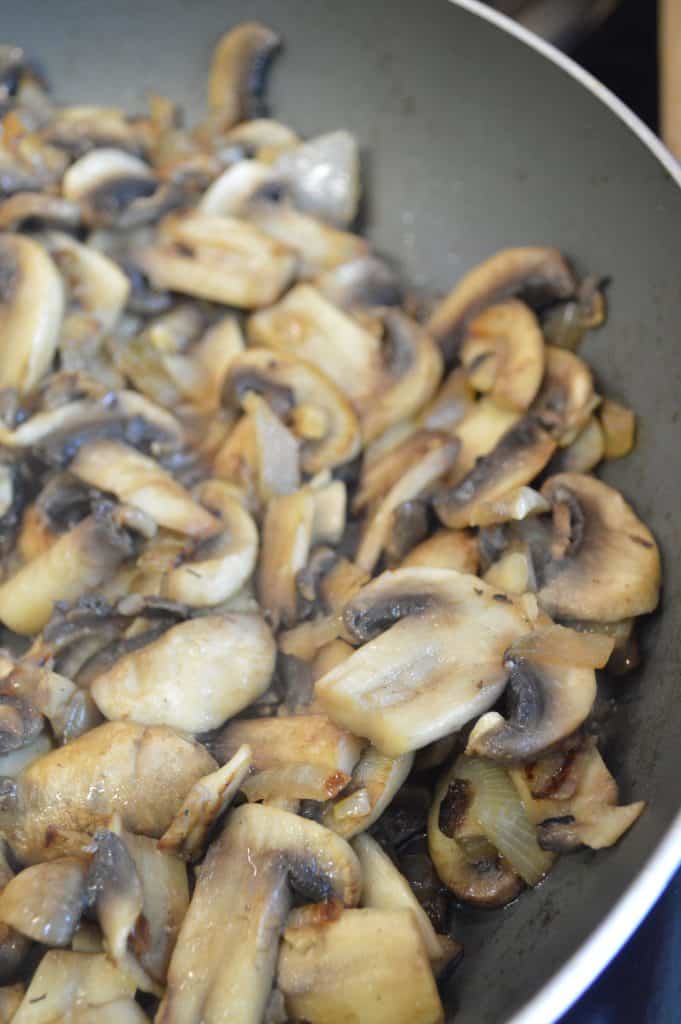 Now add garlic, and stir.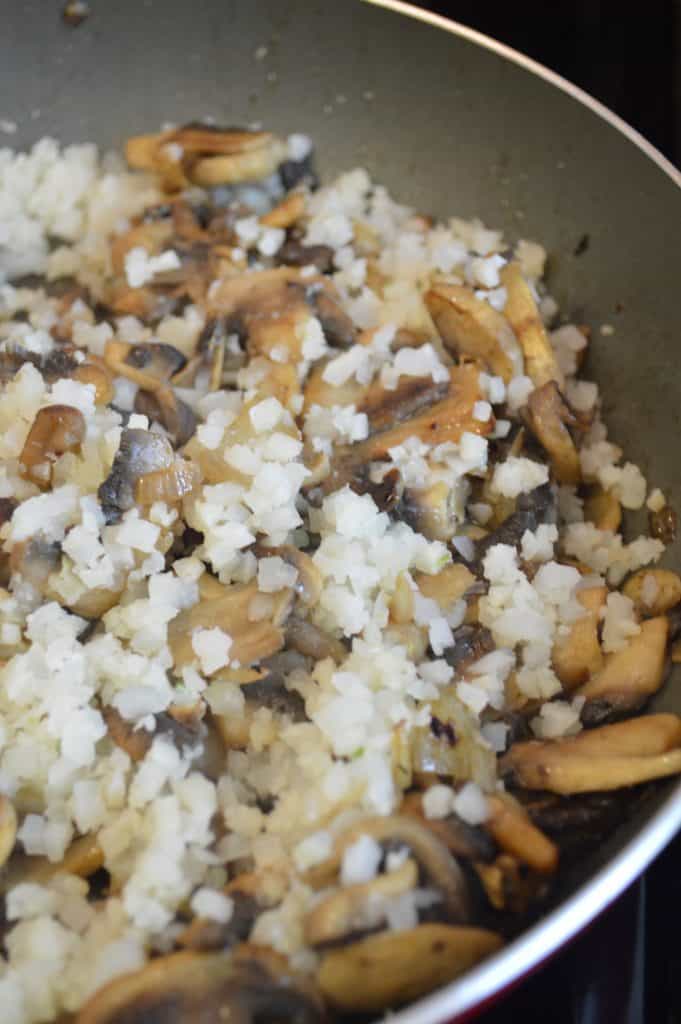 Add cauliflower rice and soy sauce. Stir until cauliflower rice has absorbed soy sauce.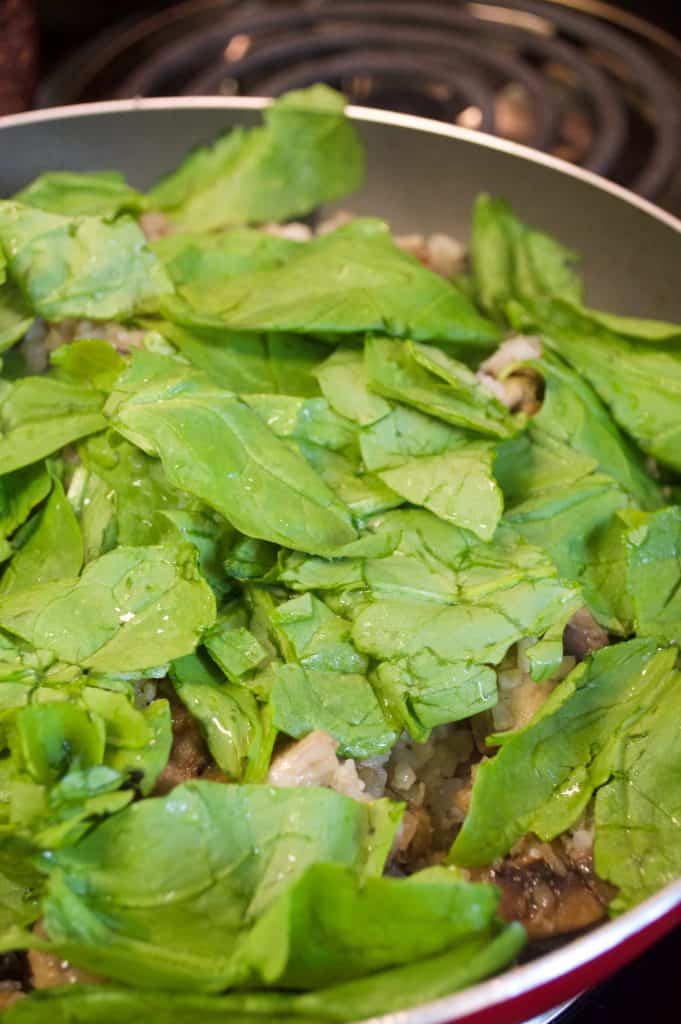 Top mixture with spinach, stir and cook until wilted.
Pin for later!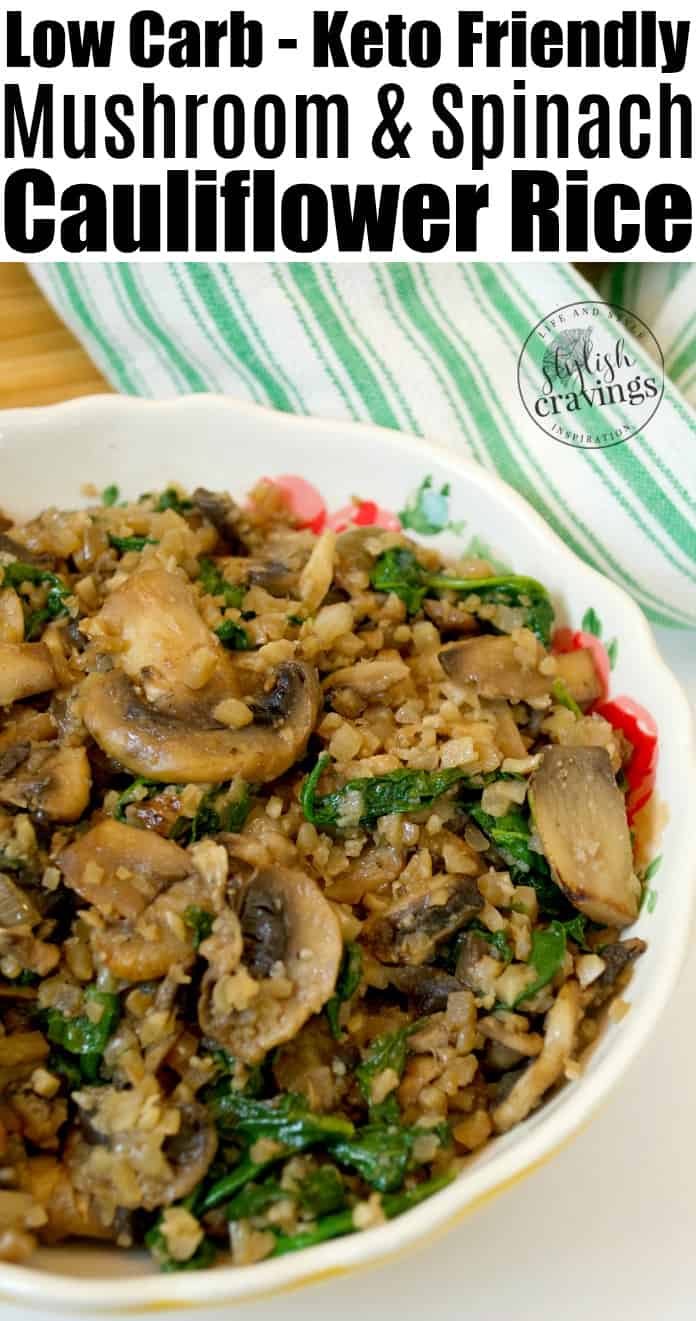 This cauliflower rice recipe like most low carb/keto recipe is filling but won't leave you feeling bloated and overstuffed.
More low carb recipes: