This post is sponsored by Nestlé, but all opinions are my own.
Who's excited for the holidays? I'm a lot more excited this year because this has been the first year that all of my kids haven't been living under the same roof. Evan and William moved out to start college and while I do see them often, it's not nearly enough as I'd like. For the upcoming holidays we will be celebrating Lauren's first Christmas and I will have all seven of my kids all together! Right now I'm extra busy with work and I'm trying to make sure there's nothing  for me to do other than spend time with them and eat lots of yummy food. I also want to make sure that I'm stocked up with all of their favorites like the classic Stouffer's® Macaroni & Cheese (I buy the party size at Walmart because it easily feeds all of the kids and leaves me with leftovers). Scroll down for a easy to make mac & cheese steak fajitas recipe.
Mac & Cheese Steak Fajitas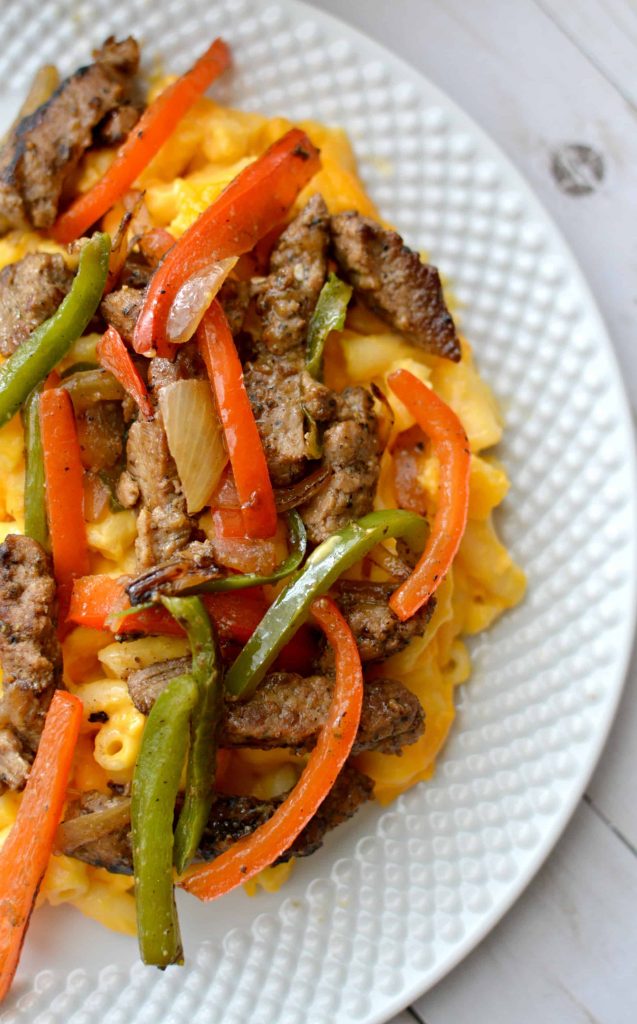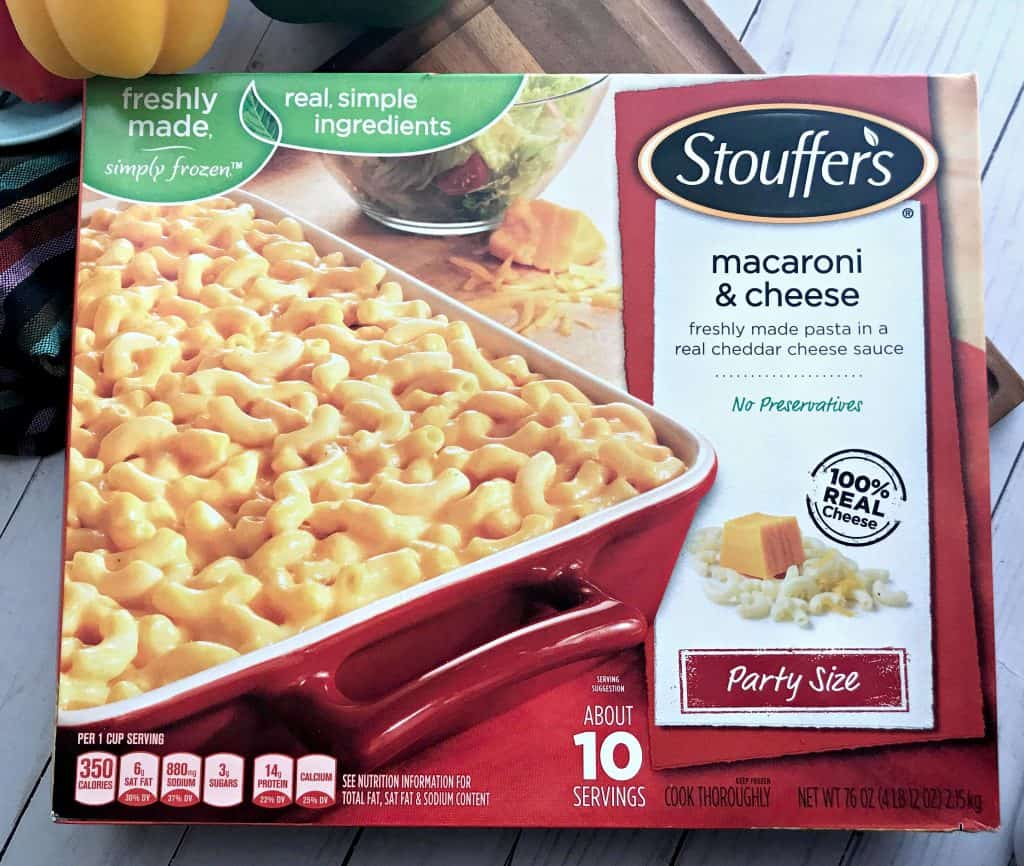 To make their favorite Stouffer's® Macaroni & Cheese a tasty complete meal, I decided to add some steak fajitas (I bought the pre-seasoned fajitas, making this recipe even easier to make) along with red and green peppers. The perfectly seasoned steak and veggies make this a dish that everyone will love! **A great option for guests is to serve the mac and cheese and steak fajitas separately. This will give them the option of having  the macaroni and cheese as a side dish to other holiday favorites, or they can eat the veggies and steak on their own.
Mac & Cheese Steak Fajitas
Ingredients:
Stouffer's Macaroni & Cheese
Steak fajitas **you can find them pre-seasoned in the meat aisle at Walmart.
1 Red pepper
1 Green Pepper
1 small onion
2-3 tablespoons of olive  oil
Salt and pepper
Instructions:
Cook your Stouffer's mac & cheese according to instructions. When your mac and cheese is done, set it aside.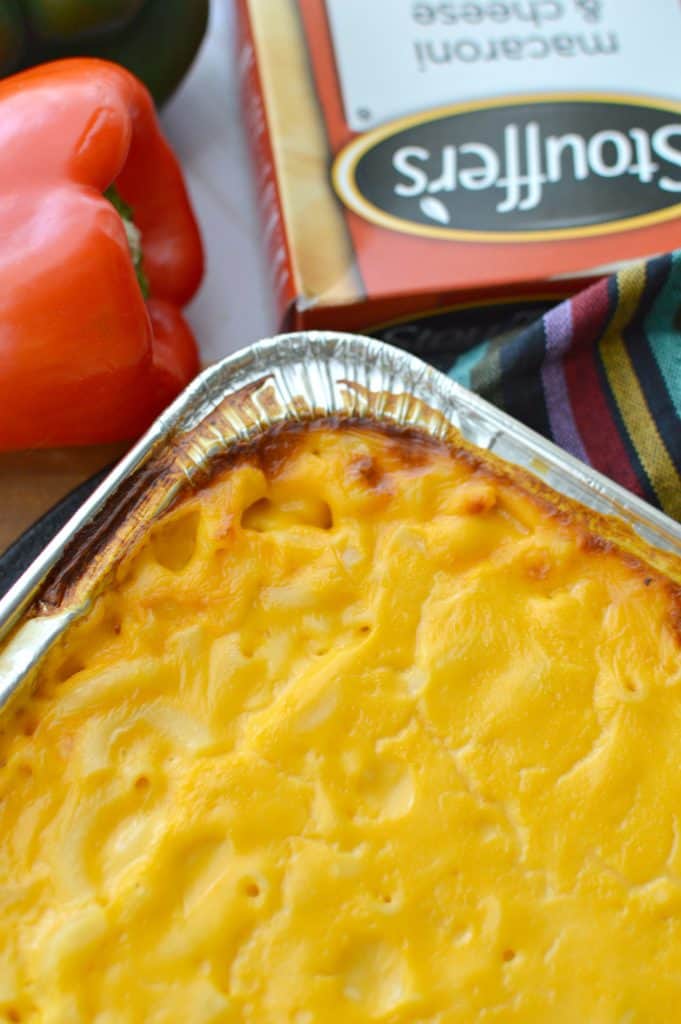 Remove the seeds from the red and green peppers, cut lengthwise into strips.
Heat olive oil in a non-stick skillet over medium heat. Add peppers and onions; season it with salt and pepper. Cook, stirring occasionally, until peppers are tender. Should take about 10 or so minutes.
Add another tablespoon of olive oil and add the thawed steak into the skillet over medium heat and cook for 4 to 6 minutes, turning several times.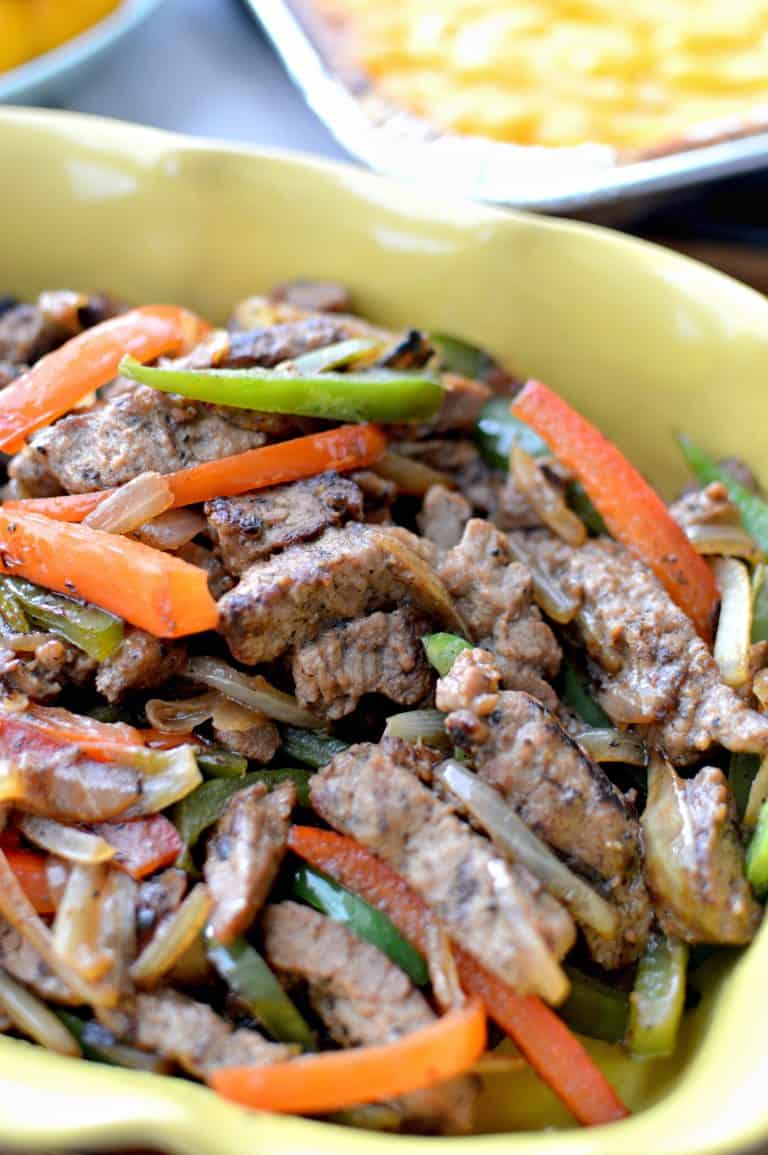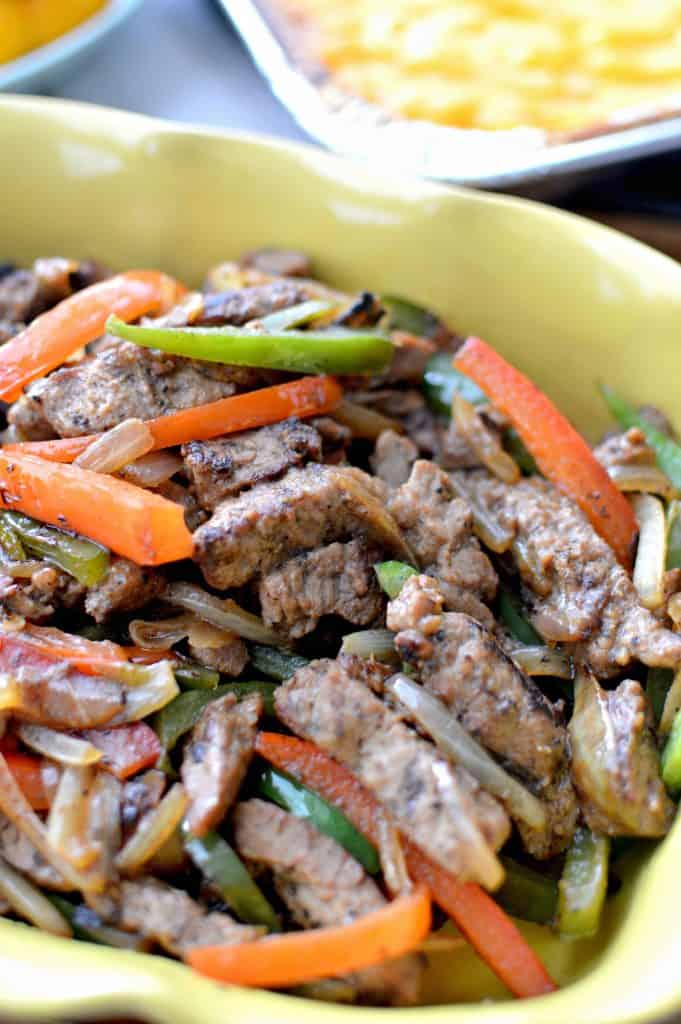 Serve Stouffer's® Macaroni and Cheese and top with the cooked bell peppers and steak fajitas.
Easy to Make Mac & Cheese Steak Fajitas
This easy to make  mac & cheese steak fajitas dish is perfect to serve during those busy holiday nights where you might be working extra hours or you're out shopping for those regalitos. It doesn't get any more delicious or easier to make than this!