These melted snowman cheese and crackers are the perfect festive appetizer for kids and adults! Scroll for the fun recipe that the kids can even help you make!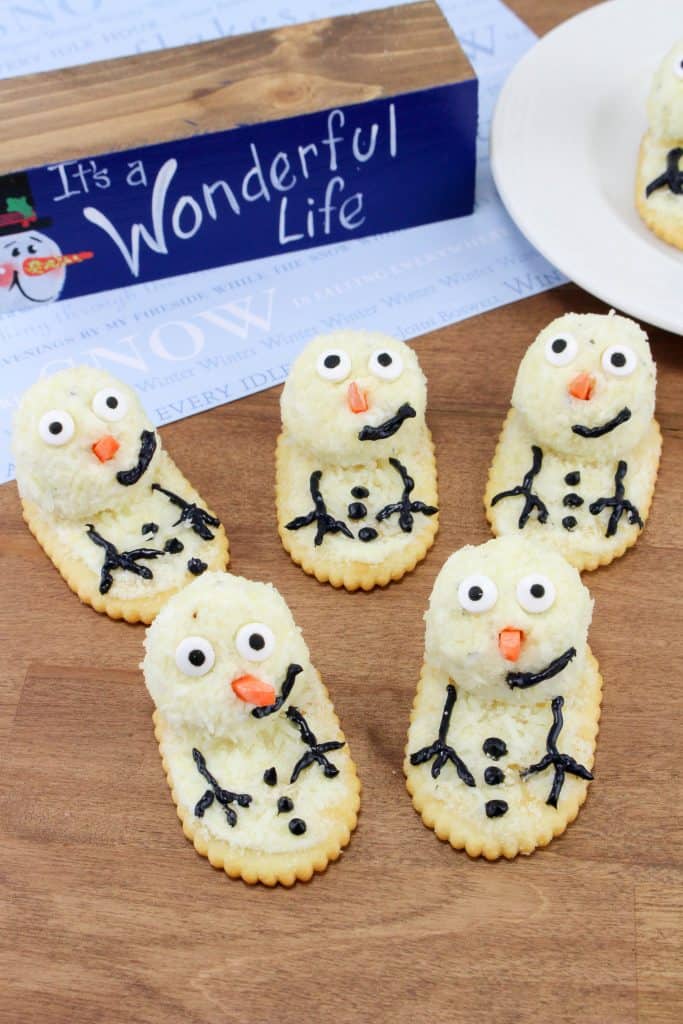 More often than not all the holiday food in our house is kid friendly. I came across a snowman cheese ball on Pinterest last year and I couldn't wait to try a version of it myself! My entire family is a huge fan of cheese and the last time I shared a bacon cheeseball bites recipe that has quickly become a favorite at home.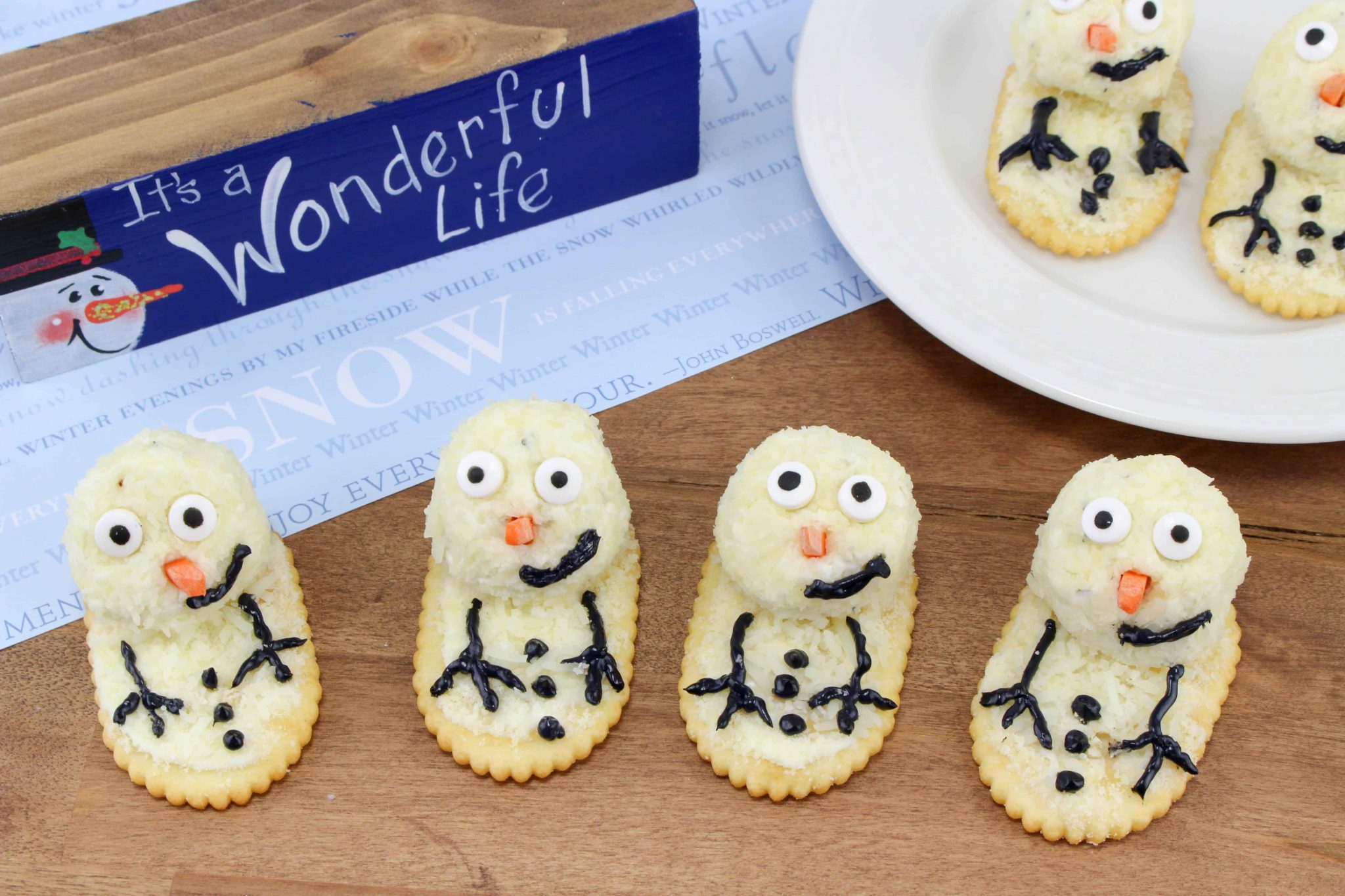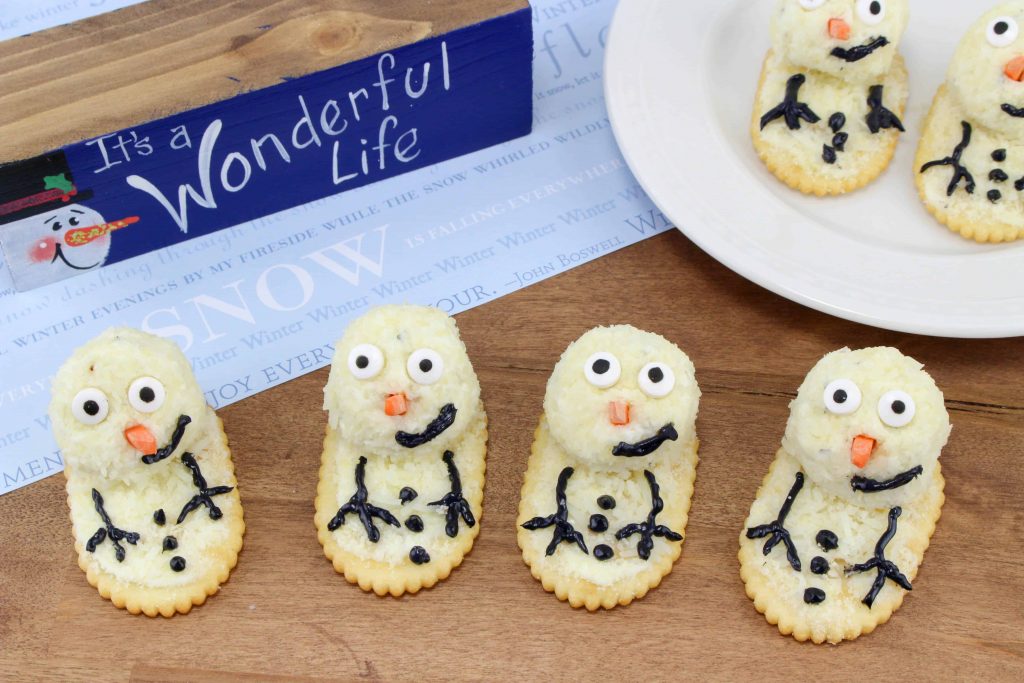 Melting Snowman Cheeseball
Aren't these melted snowman cheeseballs cute? You can pair them with just about any cracker or for a low carb version you can even use tomatoes in place of crackers, a great option for those who are on a low carb diet but still want to enjoy the holiday food!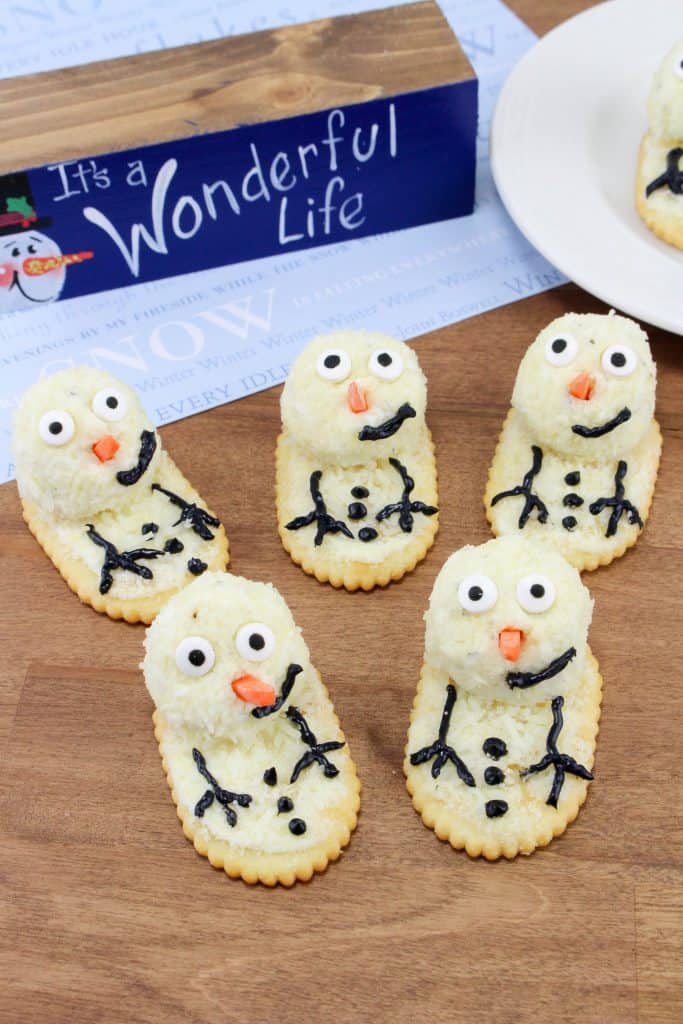 No party is really complete without cheese and these melting snowman cheese appetizers are perfect to serve at all your holiday gathering! Looking for more festive holiday food? These Santa hat appetizers are surprisingly easy to make, and these beautiful peppermint cupcakes will impress all your guest!
Melting Snowman Cheese Appetizer
What's Needed
~Makes about a Dozen
– 1- 8oz Cream Cheese (divided)
– 2 Cups Shredded Mozzarella Cheese (Finely Chopped & Divided)
– 1/3 Cup Parmesan Cheese
– 2 Tbsp Ranch Seasoning
– Shredded Carrots
– Edible Eyes
– Black Food Coloring
– Town House Crackers
Directions
1. In a medium size mixing bowl, add 6 oz of cream cheese, ranch seasoning, and 1 ½ cups of the mozzarella cheese, mix well.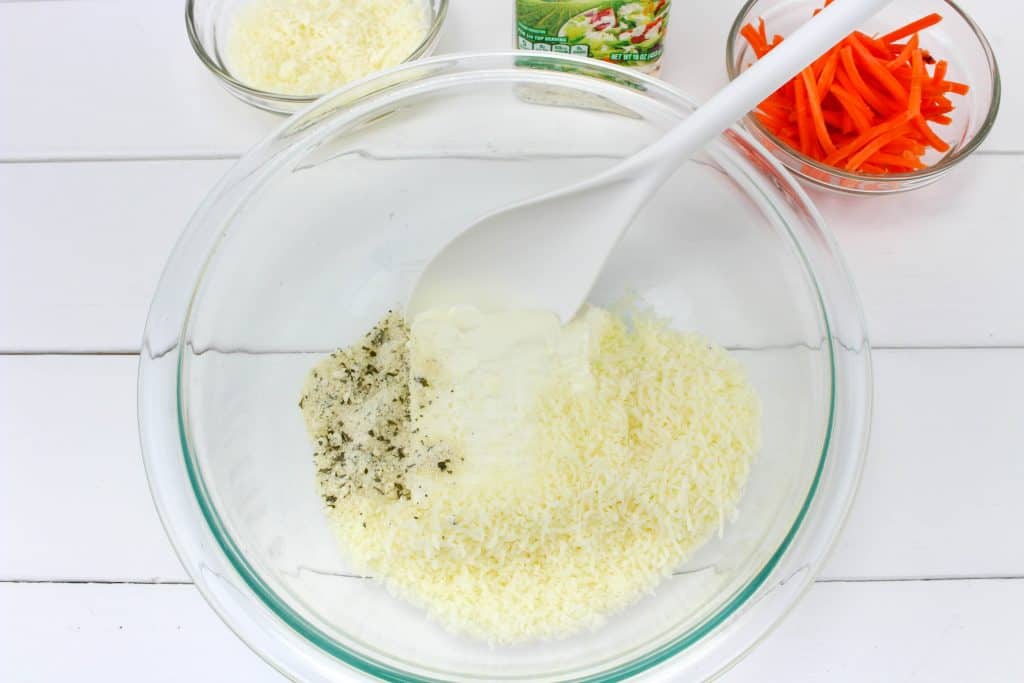 2. Take 1 oz of cream cheese and spread a thin layer on 12 crackers. Sprinkle the crackers with some of the parmesan cheese and mozzarella cheese.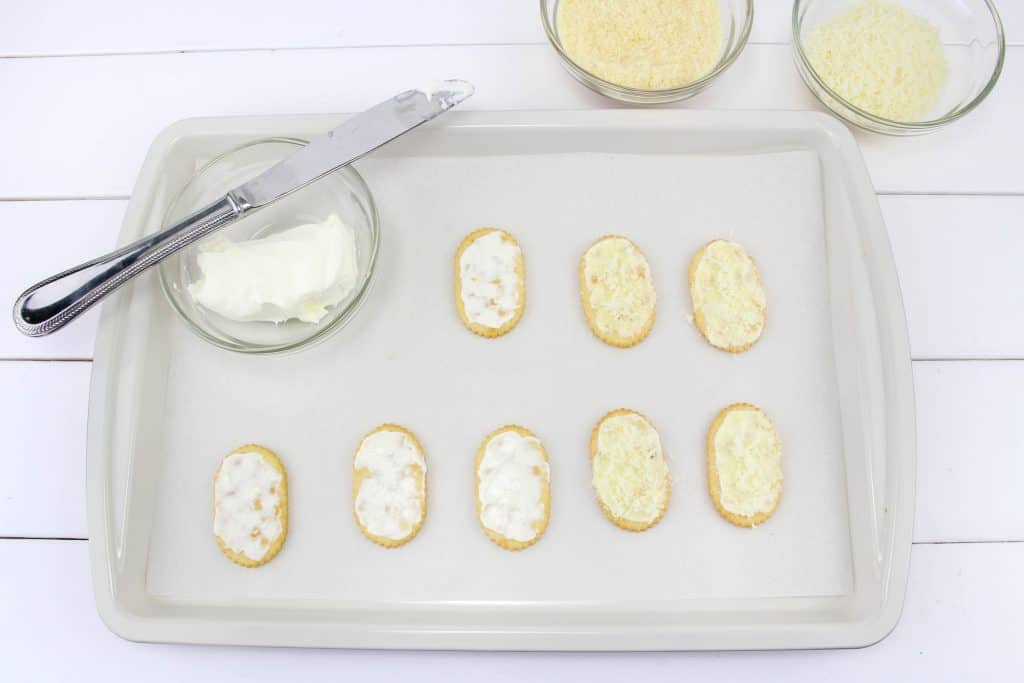 3. With your cream cheese mixture, make about a ½ inch ball and place in a bowl of parmesan. Roll around until well coated, then place on top of the cracker.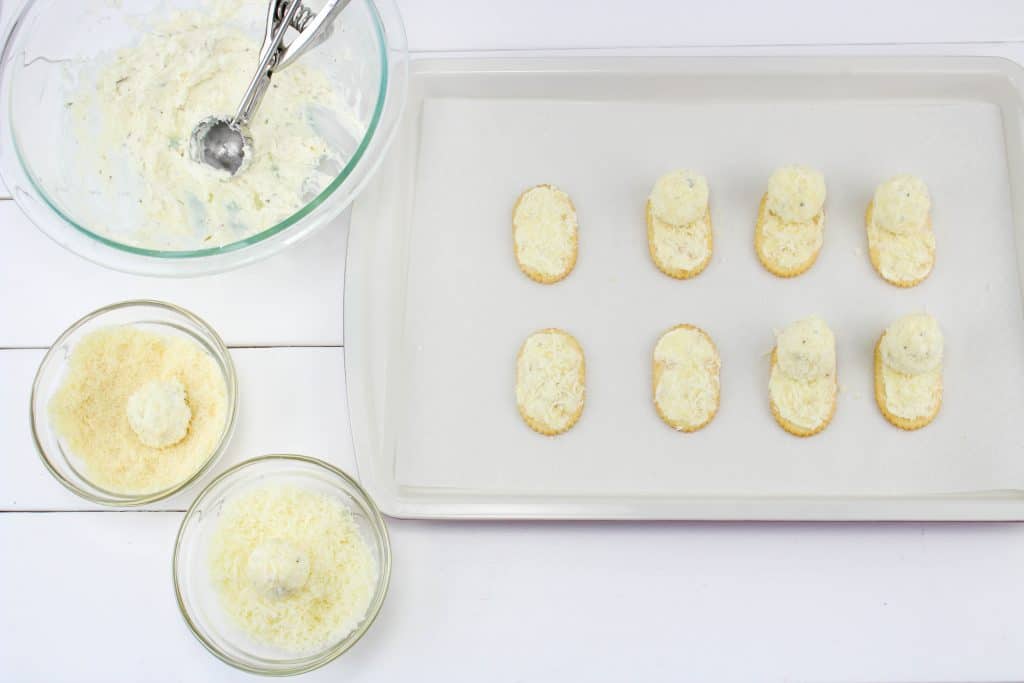 4. Add 2 eyes and a piece of carrot nose to the head.

5. With the remaining 1 oz of cream cheese add the black food coloring and mix until well incorporated. Place in a sandwich size baggie and snip a little off the corner. Pipe on 2 arms, 3 buttons, and a smile.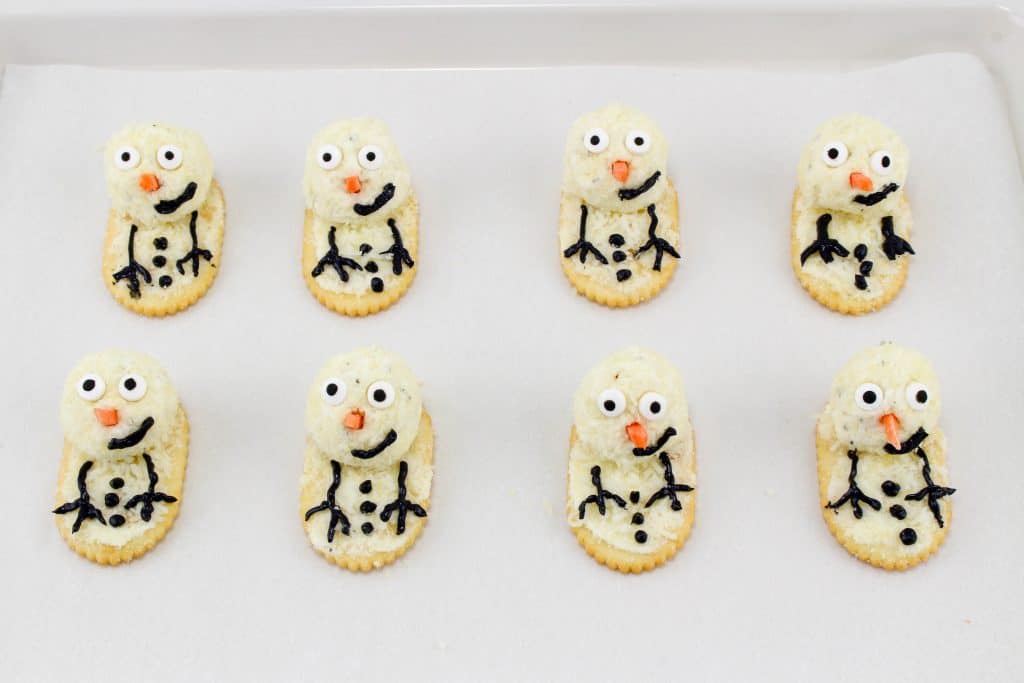 6. Serve and Enjoy!!
Pin for later!
is fairly easy to make which makes it a great last-minute appetizer to take to serve at all your holiday gatherings or even to take to a party!