This post was sponsored by Fresh From Florida as part of an Influencer Activation for Influence Central, however all opinions expressed are my own.
This Watermelon Jalapeno Feta Salad is bursting with flavor and only takes a few minutes to make! Scroll down for recipe!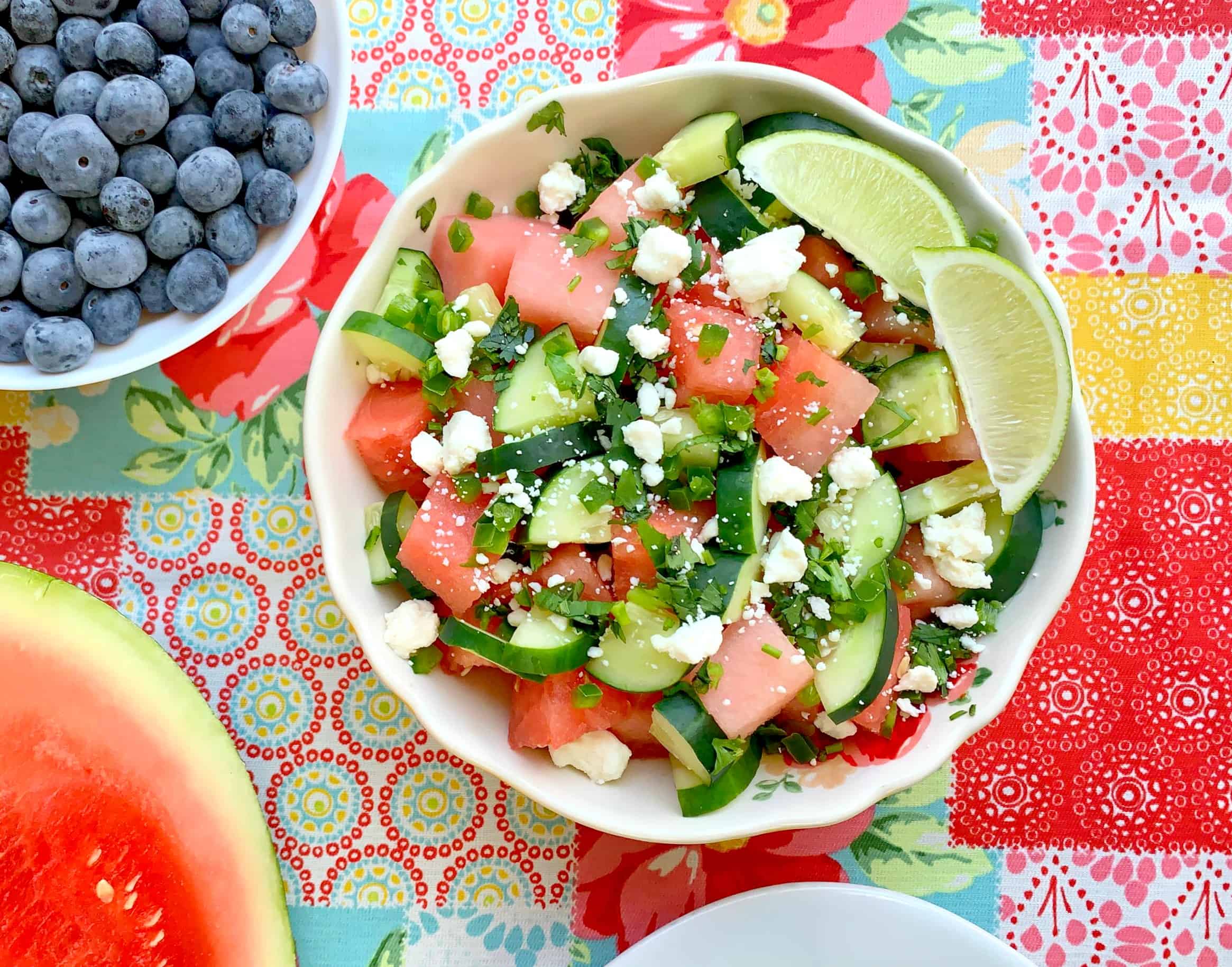 Now that summer is here, we've been trying to have small get-togethers with friends and family. We recently purchased a portable smokeless grill and we finally put it to use this weekend! If you've never used one, I highly recommend it! They can even be used indoors for those days where it's too hot – it's a must-have!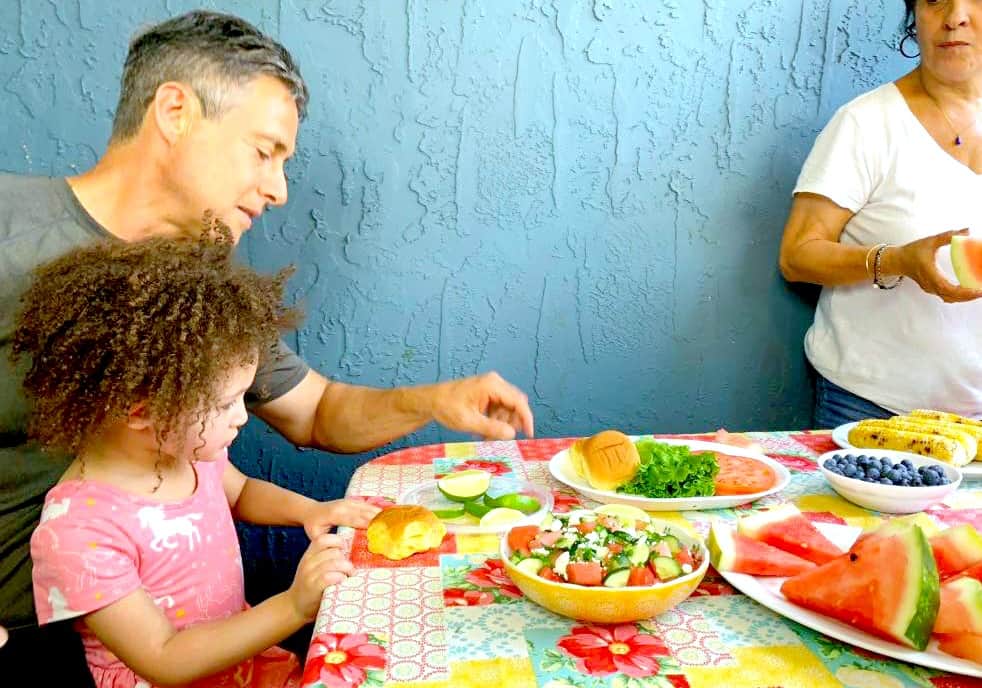 For our first summer cookout, we kept the food simple and made burgers, egg salad, and some grilled sweet corn on the cob. I also made the ultimate summer side dish: jalapeño watermelon salad!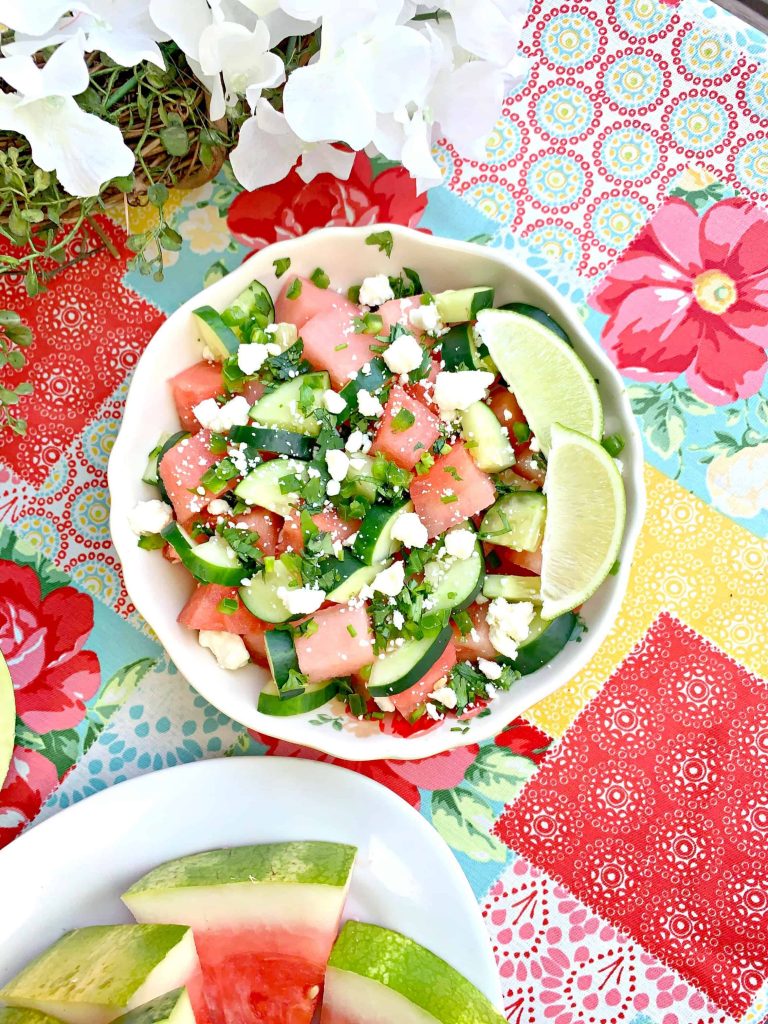 Fresh From Florida sweet corn and watermelon are in season down here in Florida! Also in season is tomatoes (a must have for salads and burgers), blueberries for a cool summer treat, bell peppers, mangoes, and even star fruit!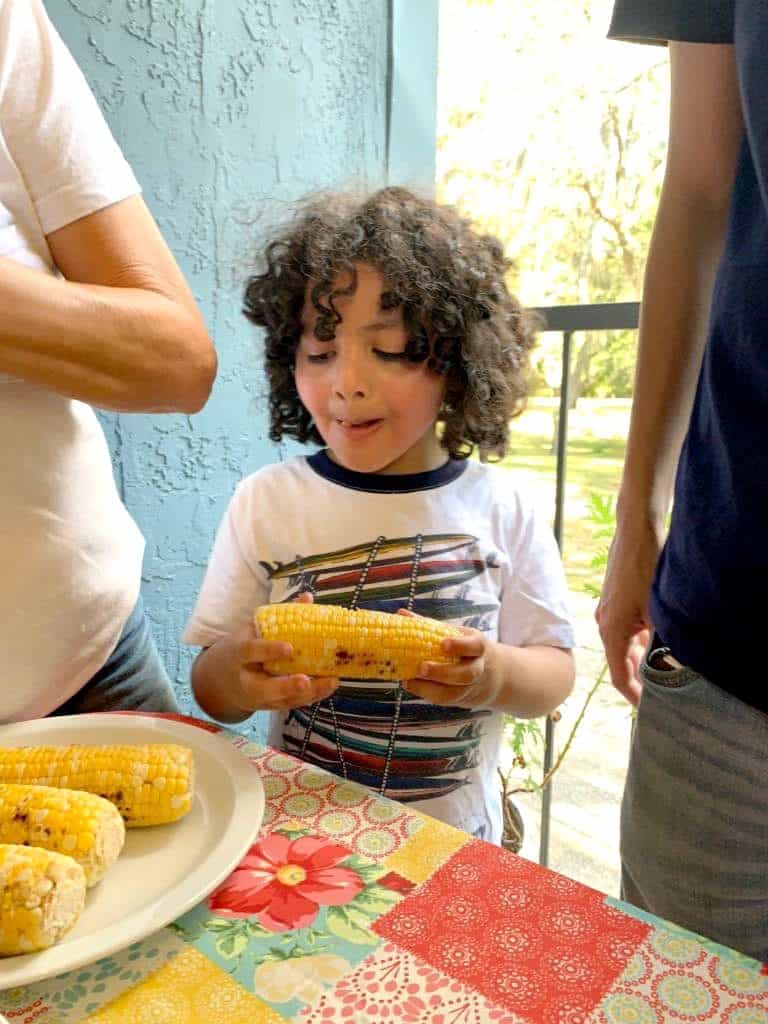 The sweet corn is a cookout must-have. They can be grilled or used to make this Mexican street corn salad. It was a hit with everyone, including Joseph, who snuck in between guests to grab some corn for himself!
We kept it simple and seasoned the corn with salt, pepper, and butter, but you can also top it with basil & bacon or hot sauce. Florida Farmers make it easy for everyone to eat fresh produce year-round!
Fresh From Florida's watermelons are a sweet treat that screams summer and they're essential for this jalapeño watermelon salad. I even use them in smoothies and drinks!

For this watermelon jalapeno feta salad, you'll need a watermelon, jalapeños, cilantro, and feta cheese. For the dressing, all you need is olive oil, lime juice, salt, and pepper. It's one of the easiest and tastiest side dishes with a kick that I make during summer!
Fresh & delicious!
Optional toppings: blueberries, red onions, or diced tomatoes! Either way, the results are fresh and delicious.
Having year-round access to Fresh From Florida produce is not something I take for granted, I'm always trying to utilize them in lots of my recipes!
More recipes you'll love:
Mozzarella & Tomato Salad
Mouthwatering shrimp fajitas!
Watermelon Jalapeno Feta Salad
Ingredients:
4-5 pound Watermelon peeled and cubed
Cubed cucumber – 1
Feta cheese – 1/2 cup
Tbsp of fresh lime juice – 2
Tbsp of olive oil – 1
Pinch of salt
Seeded and diced jalapeño pepper – 1
Directions:
In a small bowl whisk together lime juice, olive oil, and salt. Set aside
In a large bowl add watermelon, cucumbers, and jalapeño.
Top salad with dressing, toss and top with feta cheese and cilantro.
Pin for later!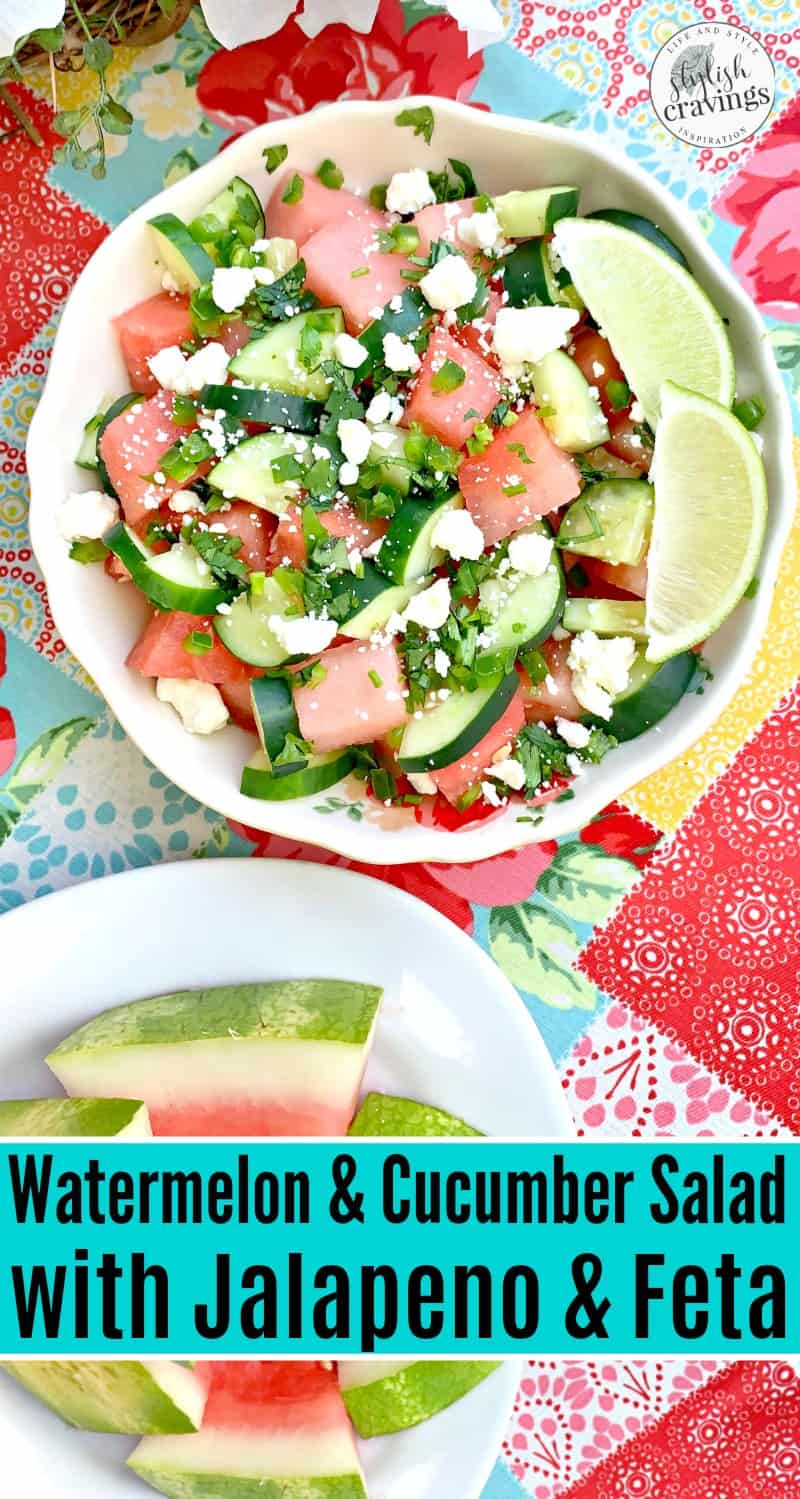 Look for food, produce, and seafood labeled Fresh From Florida. Make sure to Follow the Fresh on social media (Facebook, Instagram, Twitter) and check out their recipe videos too!