This Mexican street corn salad has got all the classic Mexican street corn flavors without all the mess! They're perfect to serve with these Instant Pot street tacos, as topping for fish, or even on a taco burger!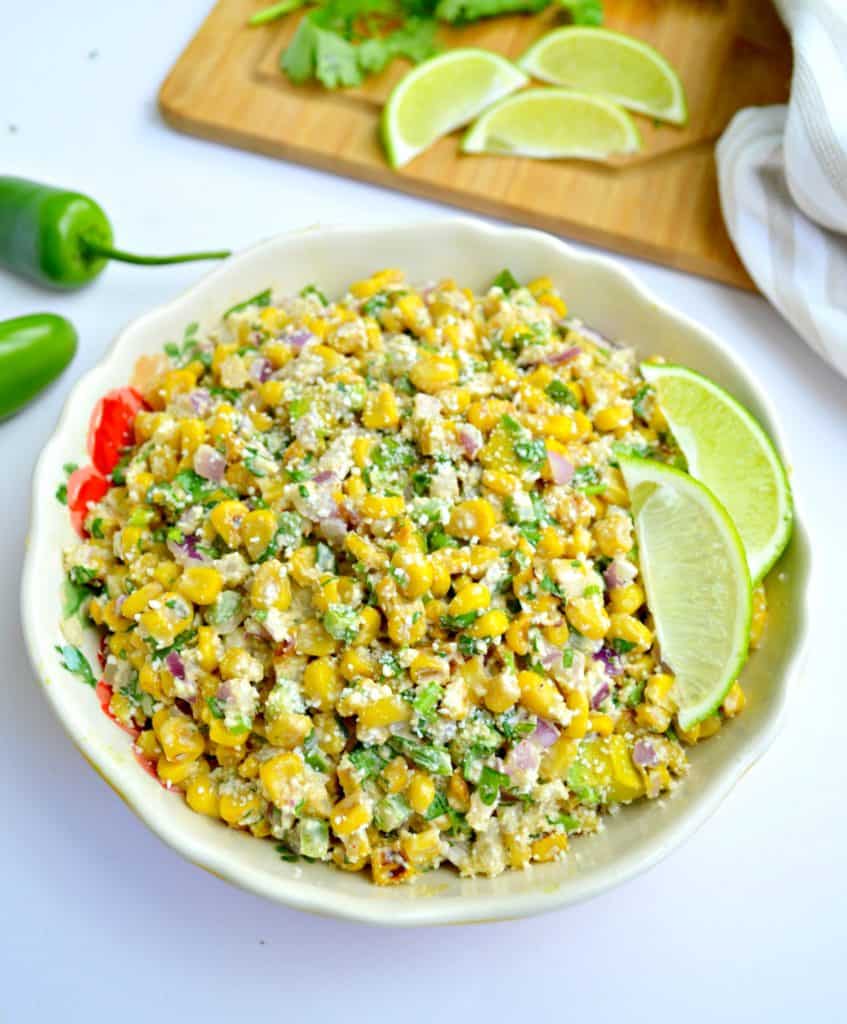 Have you ever had Mexican street corn? Mexican street corn, AKA the elote corn, is grilled corn on the cob coated in a mouthwatering mixture of cojita cheese, mayo, lime, and chile powder or cayenne pepper.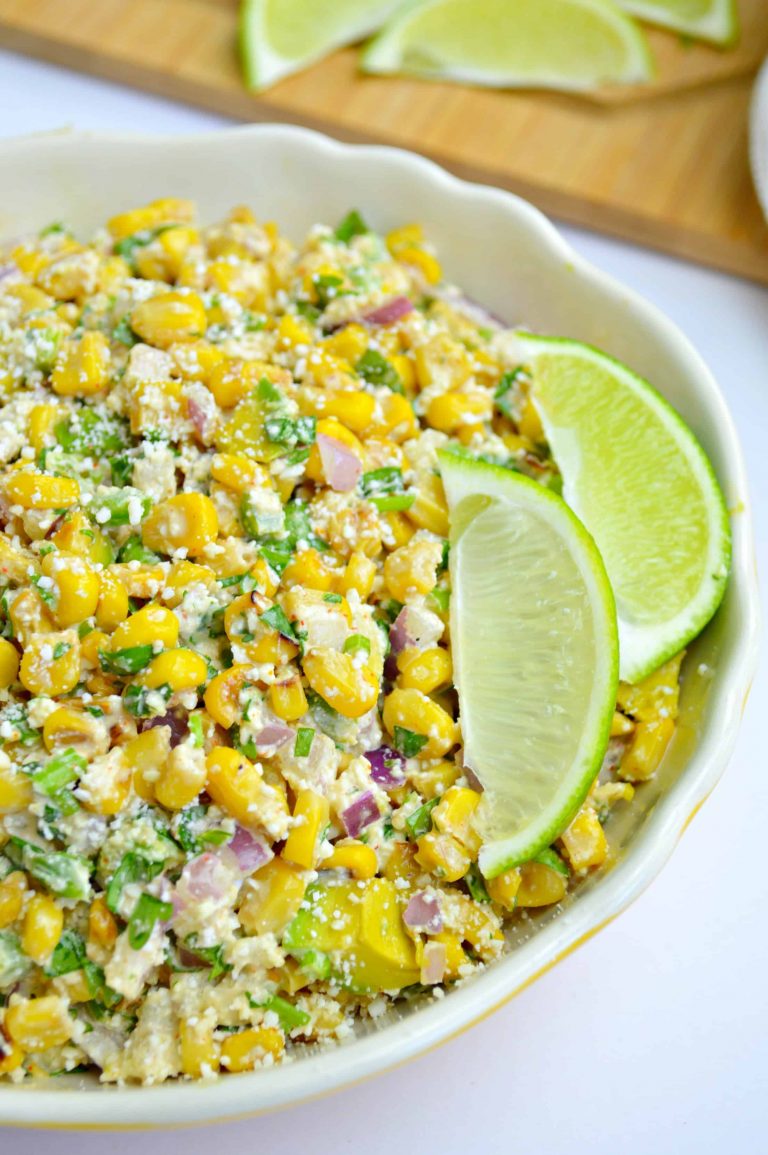 This easy Mexican street corn salad has all the classic flavors of Mexican street corn neatly served in a bowl. An easy fresh side dish that's even tastier thanks to the addition of avocado! Perfect to serve at all your Cinco de Mayo celebrations and tastes amazing with this taco chicken recipe.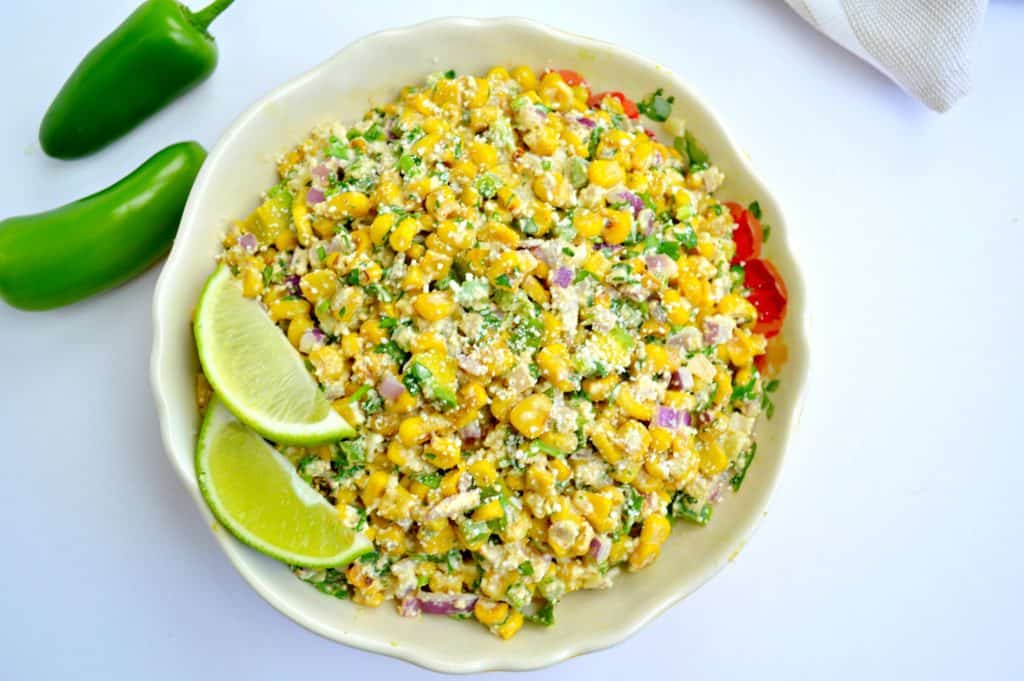 For this recipe, you can use fresh corn on the cob or canned corn. Both taste great, but the canned corn is a quick alternative if you're making this as a last minute side dish. You can also choose between chile powder or cayenne pepper. Both delicious options, but I like the kick that the cayenne pepper gives the dressing.
More Recipes You'll Love:
Chilaquile With Avocados & Queso Fresco
Ingredients:
1 avocado
2 cups of corn
1 jalapeno
1/3 cup red onion
3 tsp lime juice
2 1/2 tbsp of cream or mayonnaise
1/2 teaspoon of Chile powder or cayenne pepper
Salt and pepper
1 tsp garlic powder
2 1/2 tbsp of Olive oil
3 oz of cojita cheese
How to make Mexican Street Corn Salad
Directions:
Heat oil in a skillet and cook corn until it's charred.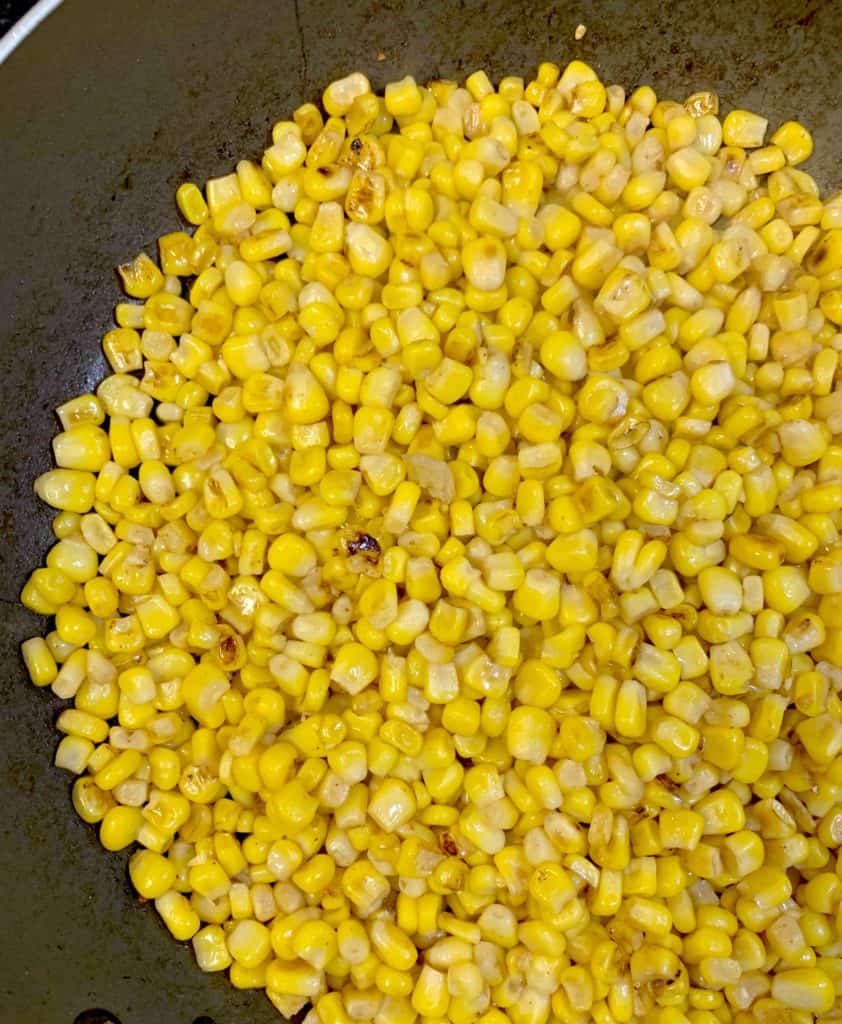 Dressing:
In a bowl add and mix mayonnaise, garlic powder, lime juice, cayenne pepper, salt and pepper.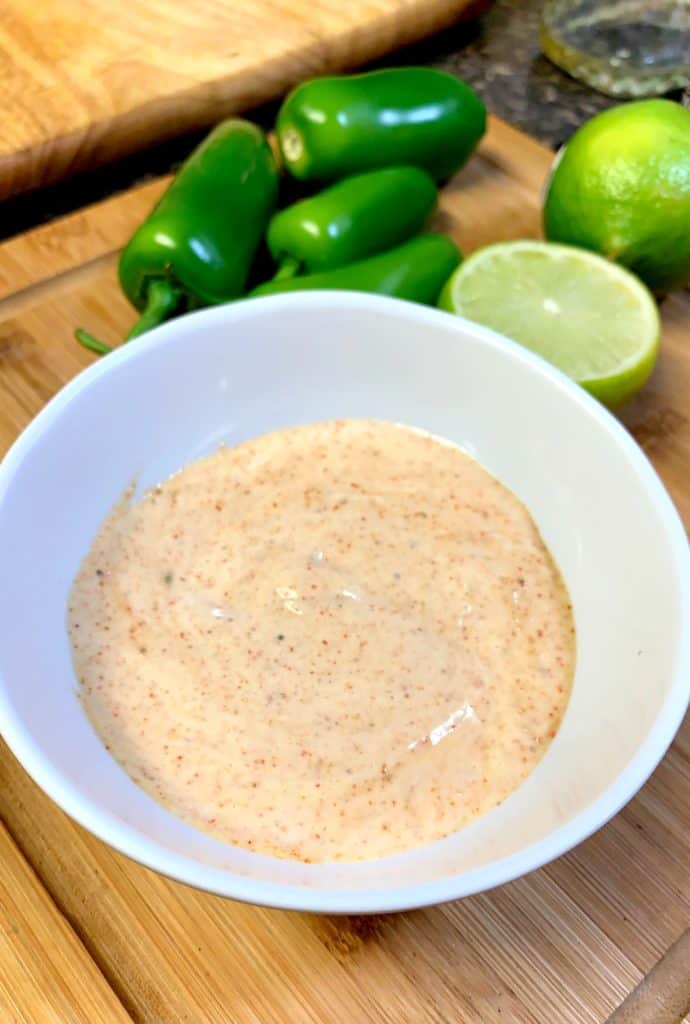 Add corn and lime juice into a large bowl.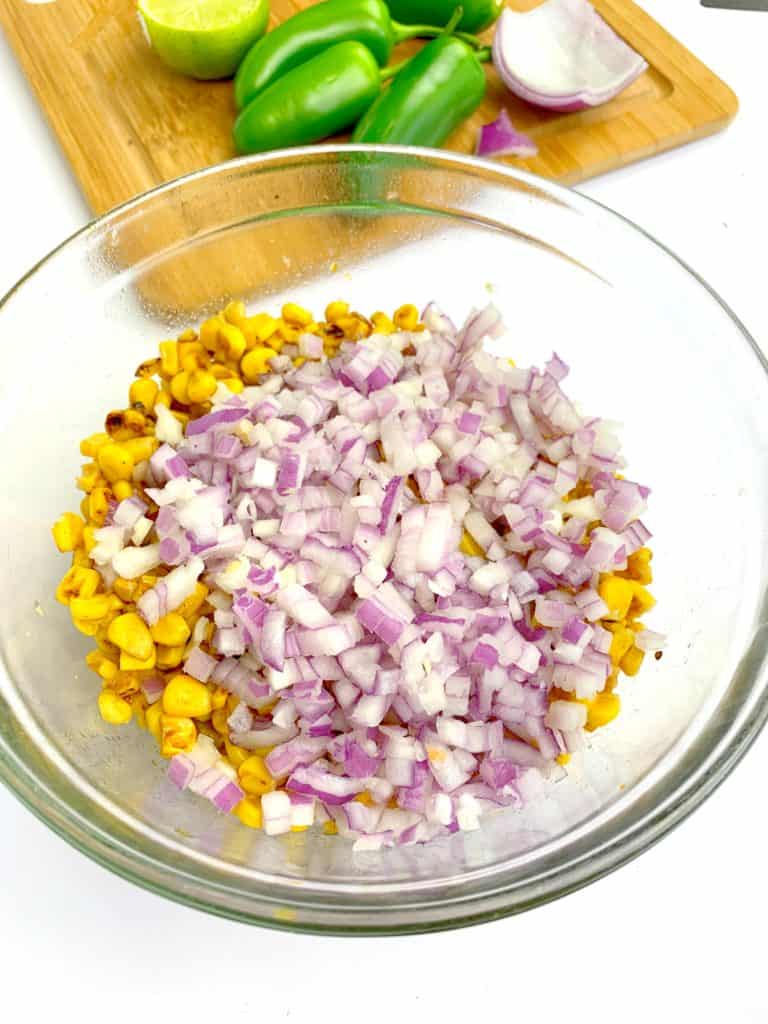 Top with avocado the remaining ingredients.
Pour dressing mixture and toss.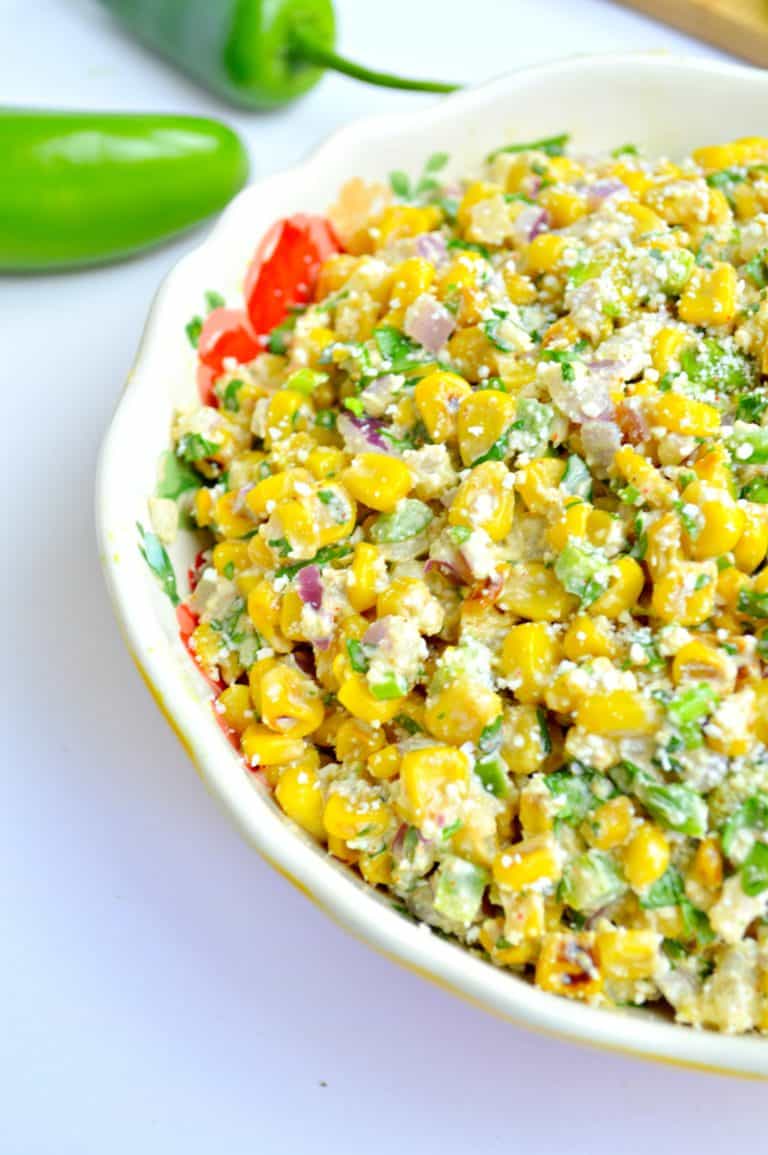 Sprinkle more cheese, top with slices of lime and enjoy!
Pin for later!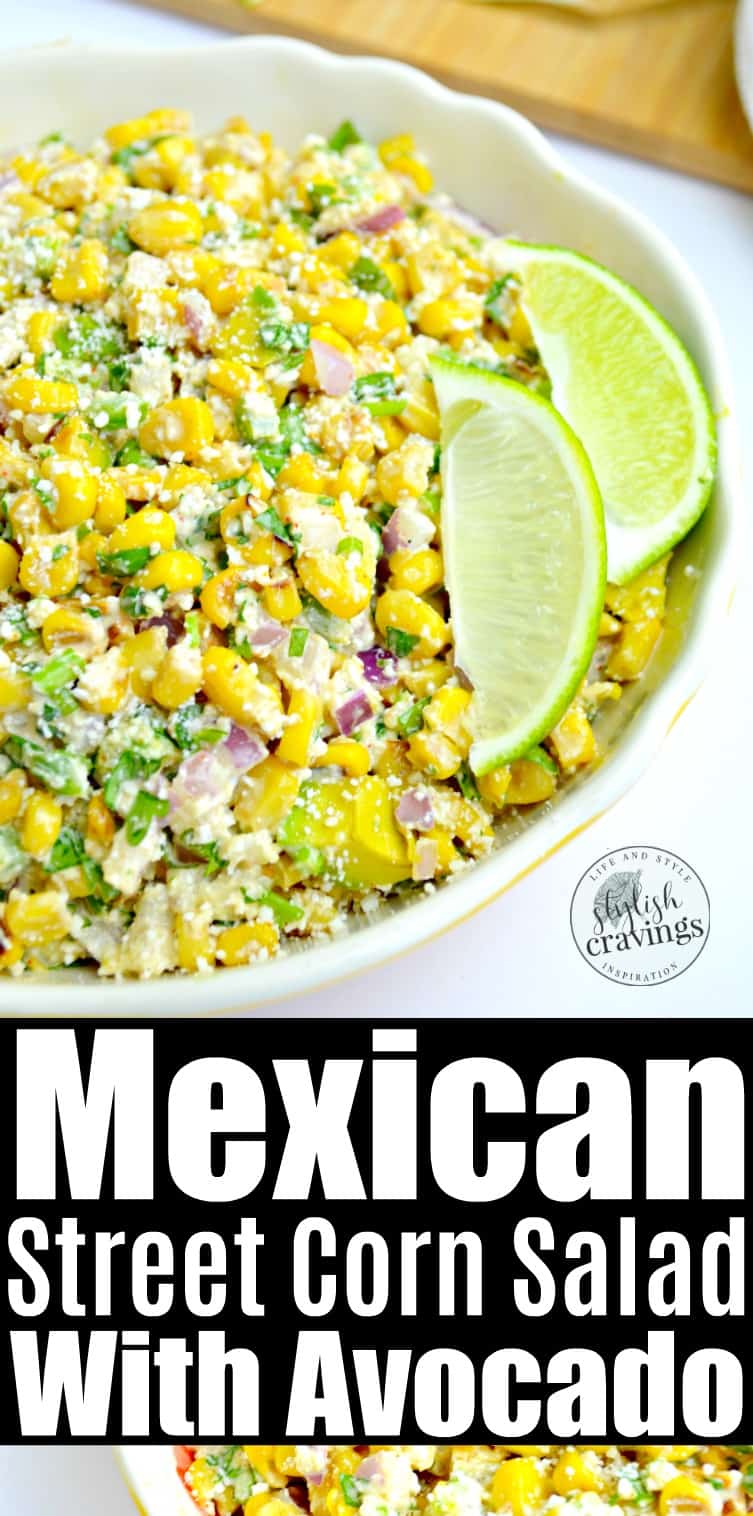 Follow me on Pinterest for more yummy recipes for Cinco de Mayo!