Growing up, I had rice and beans pretty frequently. Now, as a mom, not much has changed! We eat rice on almost a daily basis, and I'm not exaggerating one bit! Most of the time we serve it just plain rice and beans, like I had it when I was growing up, and everyone loves it! Joseph asks for it every night for dinner, but recently my older boys are starting to ask for a little more food diversity, so I've been trying to come up with ways to switch things up a little. Last time we made shrimp fried rice and it was a hit! This time I decided to make red pepper and lemon rice and I have a feeling it's going to become a favorite at dinner time!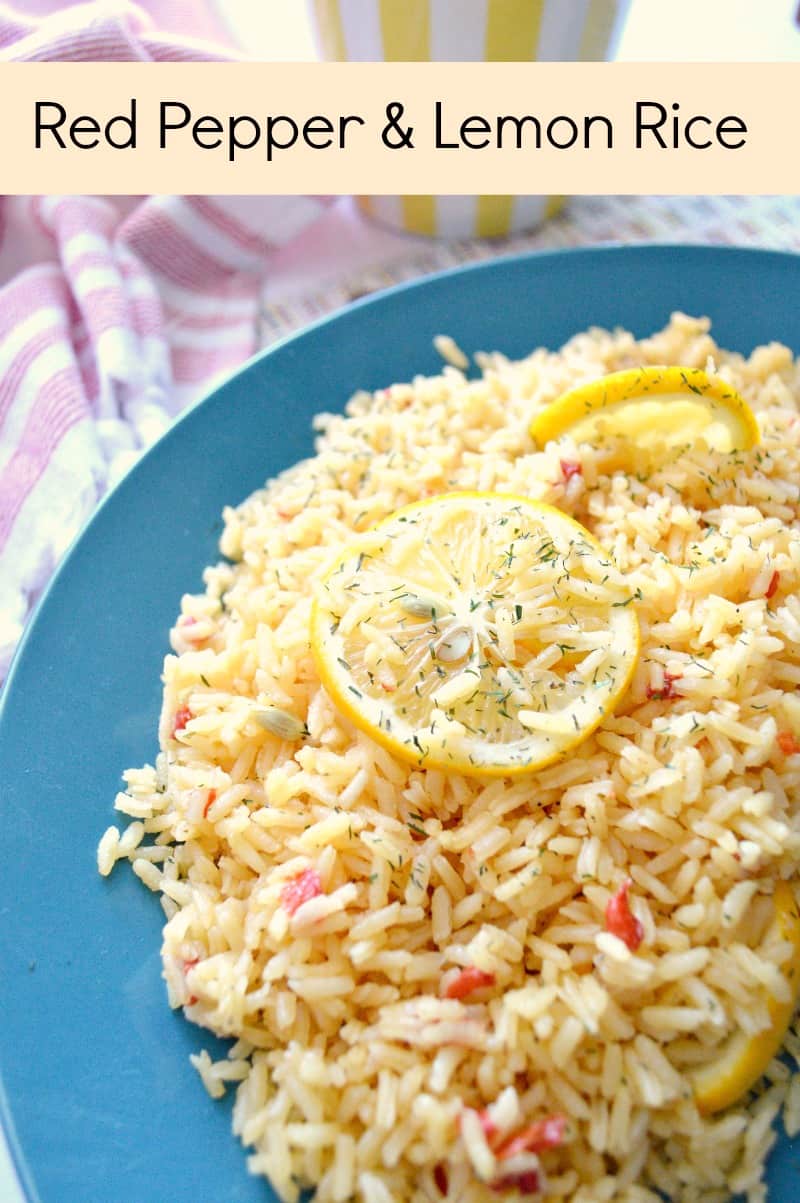 This red pepper and lemon rice is packed with flavor and is perfect to serve on its own, with a salad or grilled chicken. We kept it simple this time, but I'm pretty sure we'll be serving it many different ways. The secret to making this rice was the DairyPure Milk that I added while the rice was boiling. It gave the rice a creamy texture that everyone really enjoyed.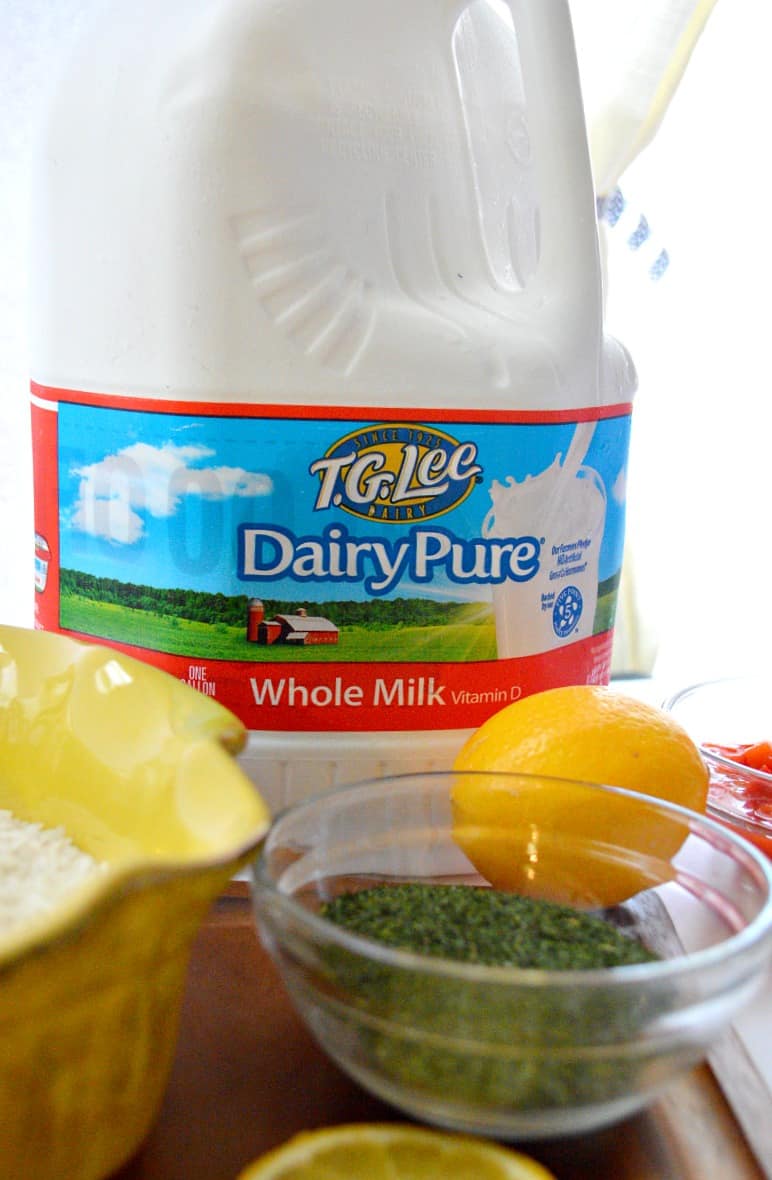 I love when a recipe allows me to add an ingredient that I alway shave on hand and that everyone loves. In this case, it's milk! With six kids we go through a ton of milk and we only buy the best! DairyPure Milk is backed by its Five-Point Purity Promise; that it contains no artificial growth hormones, it's tested for antibiotics, it gets continually quality tested to ensure purity, only comes from cows fed by a healthy diet and is cold shipped fresh from your local dairy. DairyPure Milk tastes just as fresh as it is!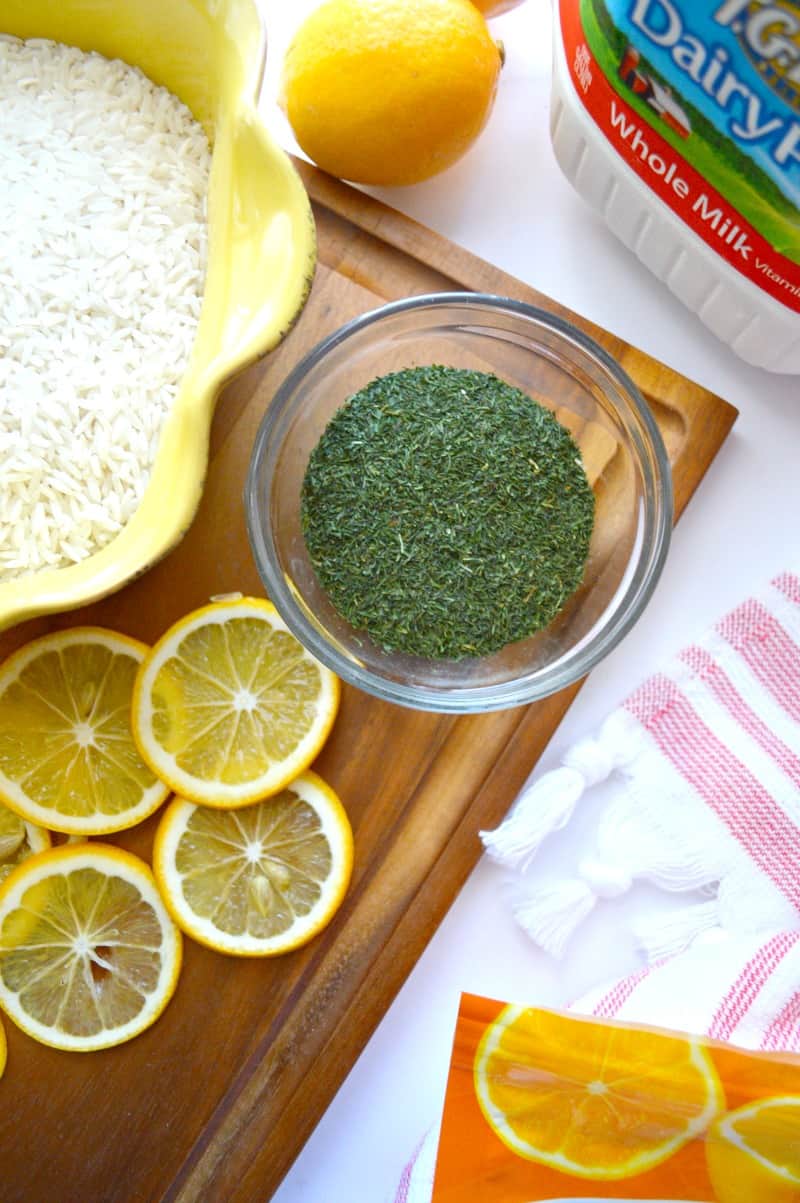 Ingredients:
5 lemons
Red peppers
5 tablespoons of lemon juice which equal to 1 1/2 freshly squeezed lemons
Dill
Salt and pepper
3 tablespoons butter
3 tablespoons of olive oil (canola oil will work as well)
3 tablespoons of garlic powder
2 cups of rice
1 teaspoon of turmeric
1/2 cup of chicken broth
2 cups of milk
Instructions:
Melt butter and stir in olive oil.
Stir in garlic powder, red peppers, lemon juice and continue to stir.
Add rice, salt, pepper, turmeric and cook for about 2 minutes. **Continue to stir while cooking.
Stir in chicken broth, lemon juice and milk.
Bring to a boil, cover pot and reduce heat and simmer.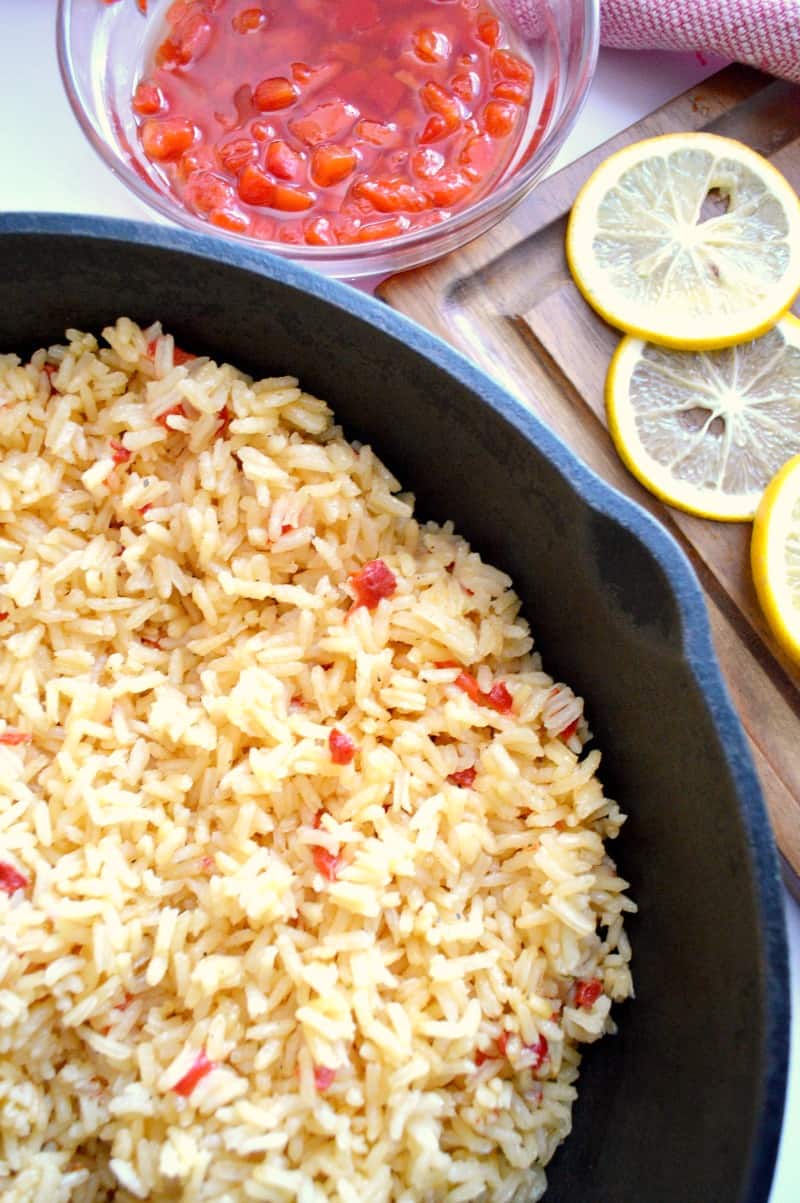 Top with slices of lemon and dill (skip the dill and add parmesan cheese it taste just as amazing) and serve with a tall glass of milk, and you're good to go!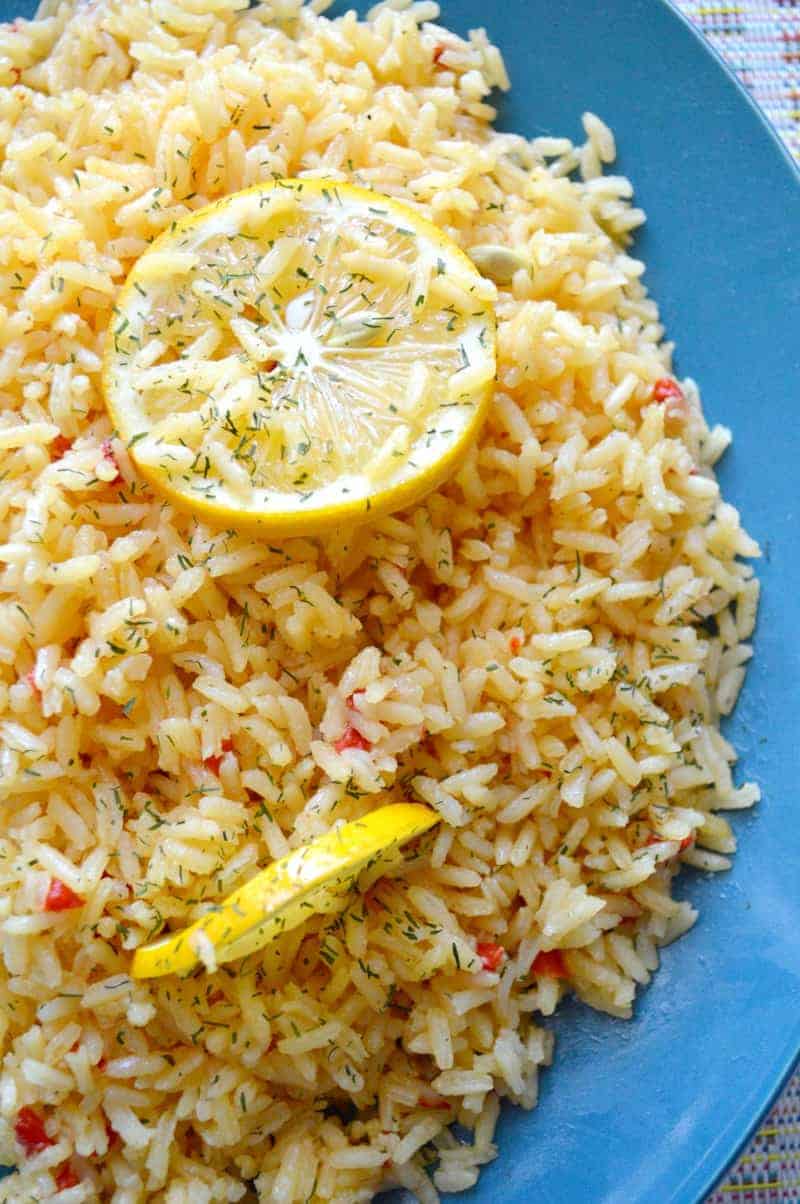 Find the nearest store that sells DairyPure Milk using their store locator and click here for even more milk based recipes.
Get social and like DailyPure Milk on Facebook or pin along with them on Pinterest.
Thank you DairyPure Milk for sponsoring this post!