These crispy on the outside and soft on the inside spicy crab cakes are tasty and super easy to make! Crab cakes make an excellent appetizer and if made a little bigger and served with this butter lettuce salad they can even be had for dinner!
The key to delicious crab cakes is fresh crab meat! I've seen lots of easy recipes where they use canned crab meat but I personally think there's a big difference in taste. Fresh is best!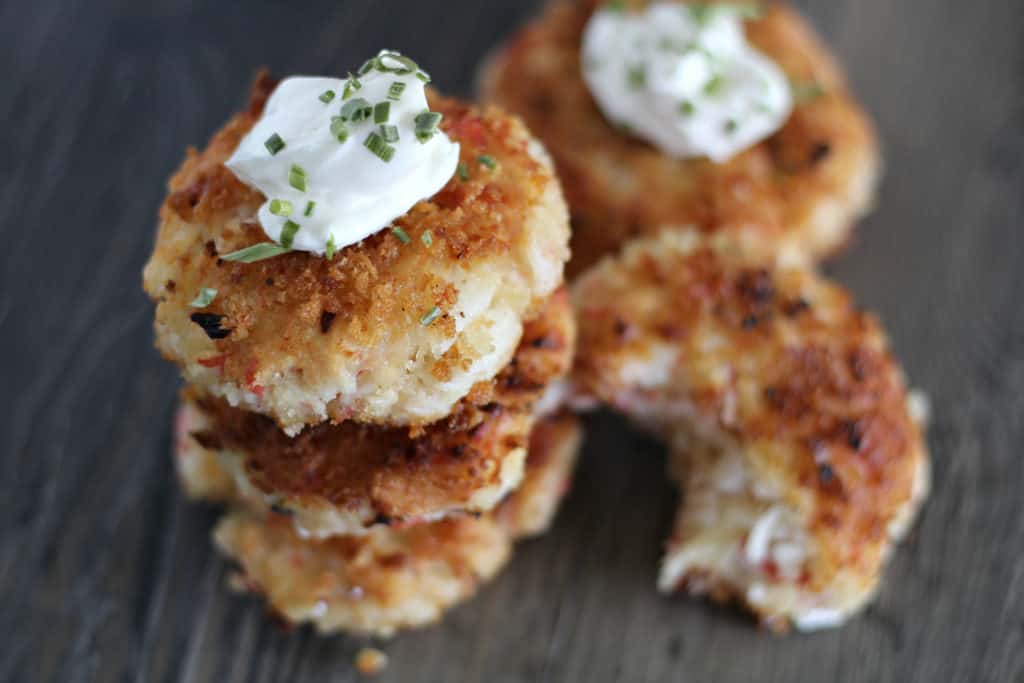 With just a few simple swaps to this crab cake recipe, you can even make them low carb!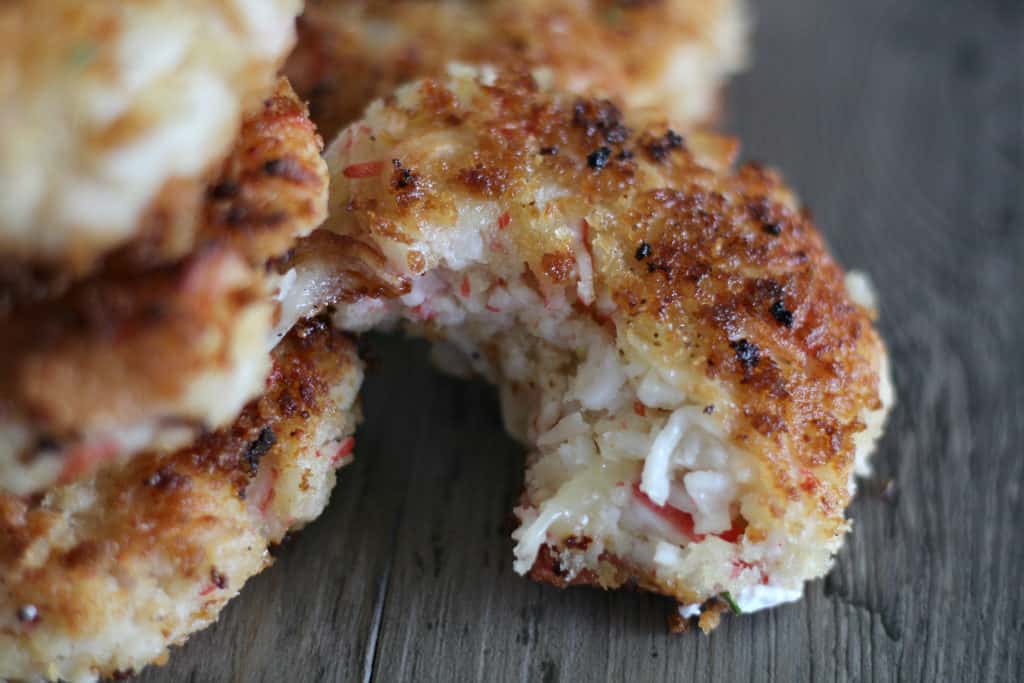 Believe it or not, there isn't a big difference between a classic crab cake recipe and a low carb version. You can simply remove the panko bread crumbs and replace them with crushed pork rinds. You can also use coconut flour but I find that the pork grind hold the crab cake together with a tad better and the texture is similar to that of the panko bread crumbs.
More Recipes You'll Love:
Easy Zucchini Fritters
Crispy Keto Shrimp
Steak Foil Pack
To give these crab cakes a spicy kick I added cayenne pepper, red chili peppers, and pepper jack cheese! Scroll down for the easy low carb recipe!
Spicy Crab Cakes
Ingredients:
Miracle Whip – 2 tablespoons
1 Egg (lightly beaten)
Lemon Juice – 1 tablespoon
Crab Meat – 1lb.
Pepper Jack Cheese (shredded) – 3/4 cup
Garlic Powder – 1 teaspoon
Onion Powder – 1 teaspoon
Panko Bread Crumbs – 2 cups
Salt and Pepper to Taste
Cayenne Pepper -1/2 teaspoon
Red Chili Peppers – 1 tablespoon
Sour Cream to top
Chives to top
Step by Step:
Add 1 cup of panko bread crumbs to a bowl and set aside.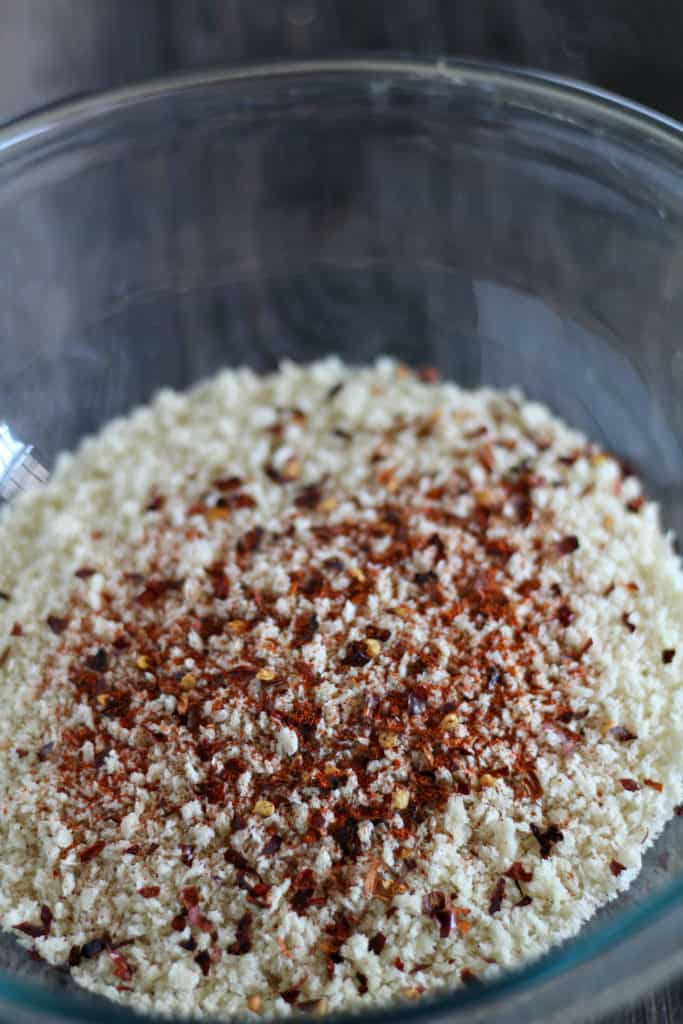 In a large bowl mixing bowl add sour cream, miracle whip, lemon juice, and egg. Stir to combine.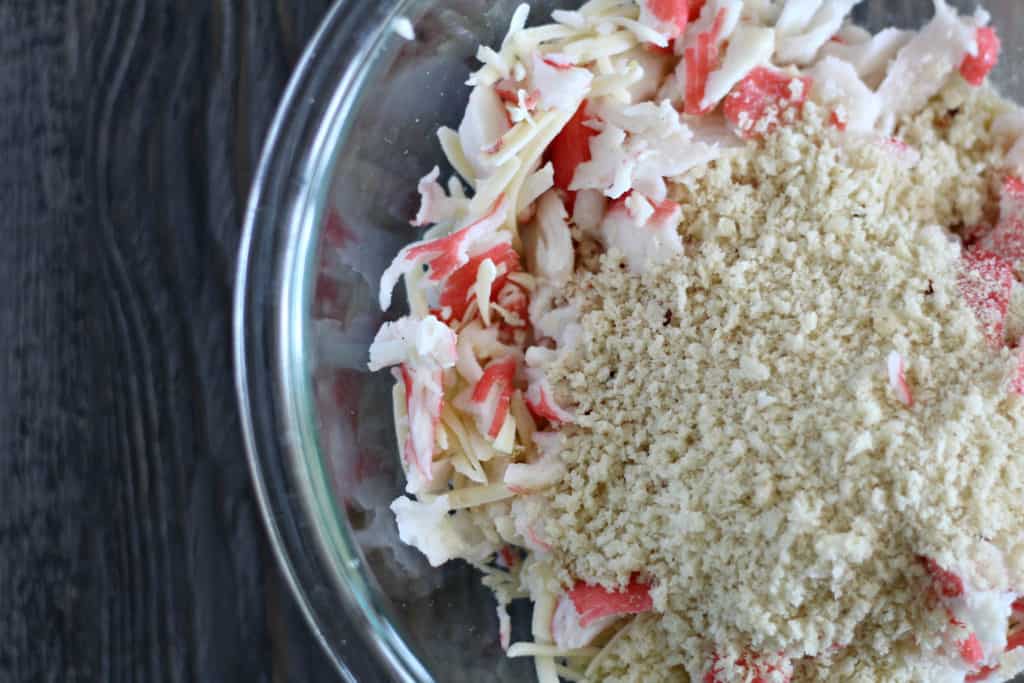 Add crab meat, pepper jack cheese, garlic powder, onion powder, 1cup of panko bread crumbs, cayenne pepper, salt, pepper, and red chili peppers.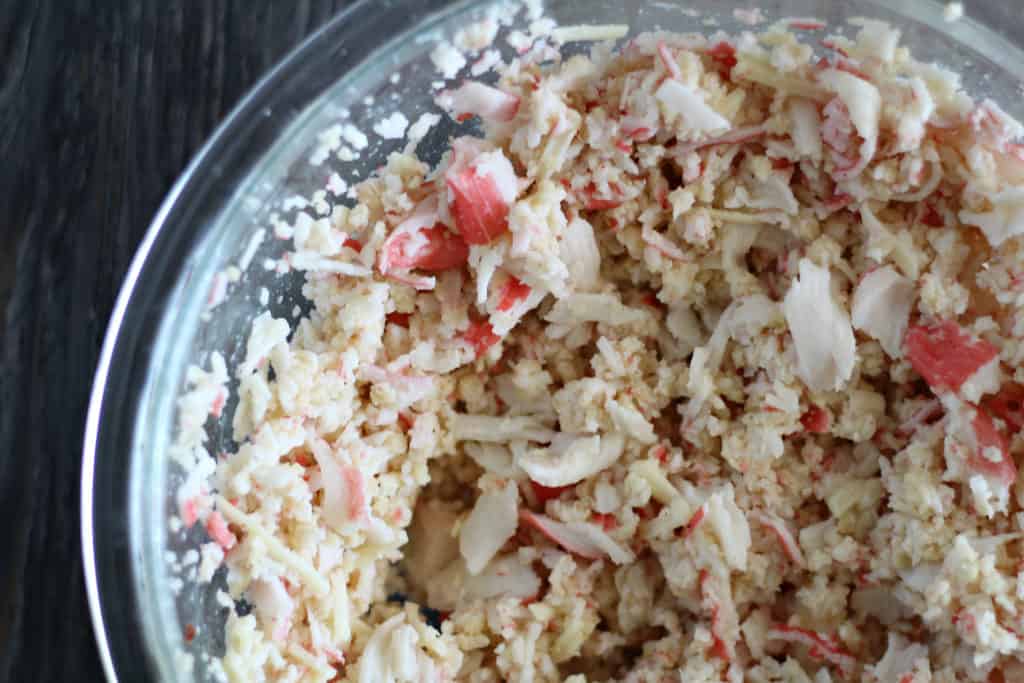 Roll mixture into two-inch balls, and flatten.
Add the patties to the bowl of panko crumbs. Pack crumbs onto patties with your hands.
Place the crab cakes on a  cooking sheet that has been lined with parchment paper.
Freeze them until firm, about 30 minutes.
Place a deep skillet over high heat and add about I inch of vegetable or canola oil into the pan.
Wait for the oil to get hot, add the crab cakes one by one.

Fry them on both sides for 2 to 3 minutes or until golden brown.
Place sour cream and chives on top and serve.
Pin for later!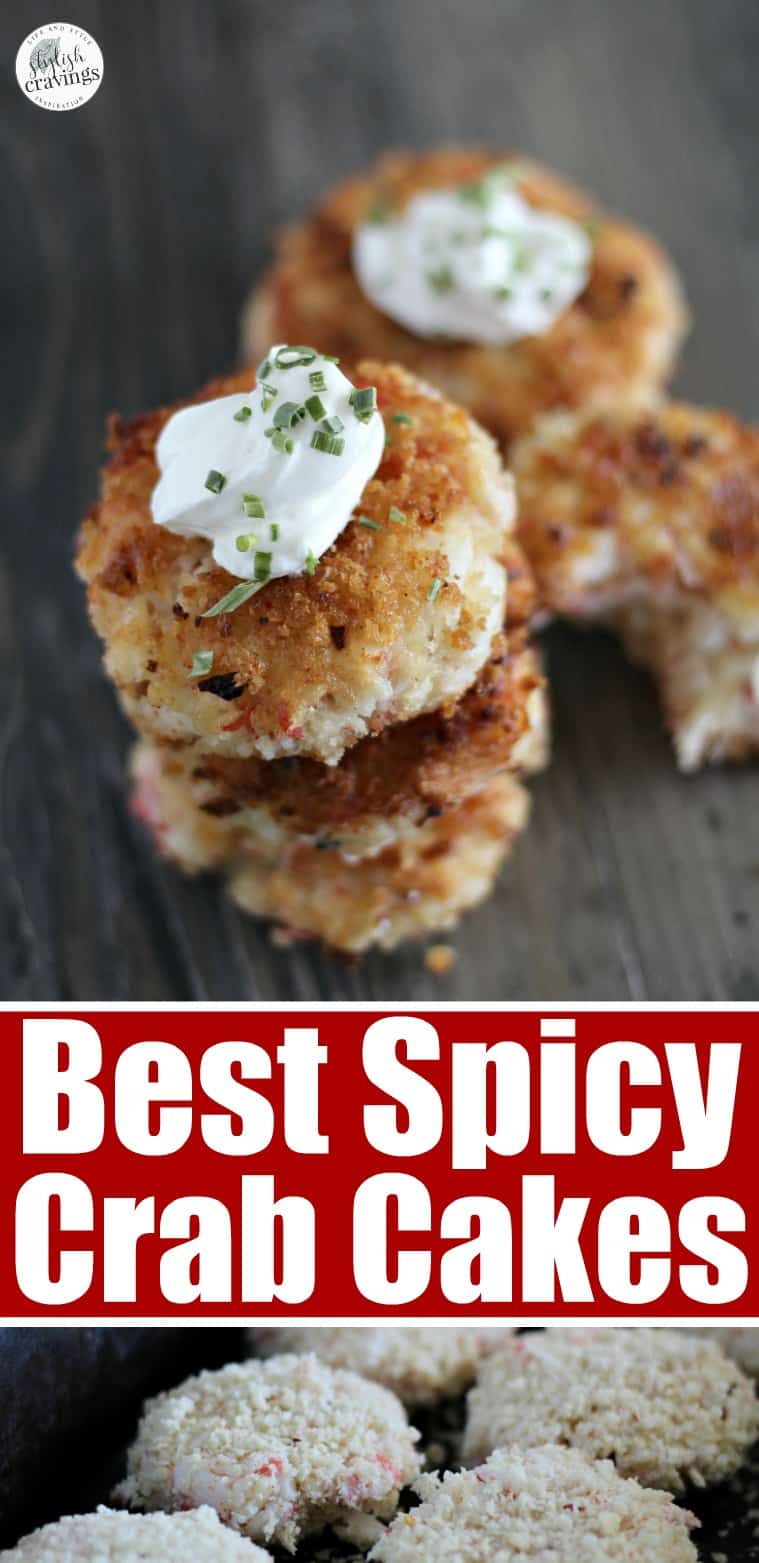 Follow me on Pinterest for more tasty recipes!