These easy  Keto zucchini fritters make for a great grab and go snack! Scroll down for the healthy recipe!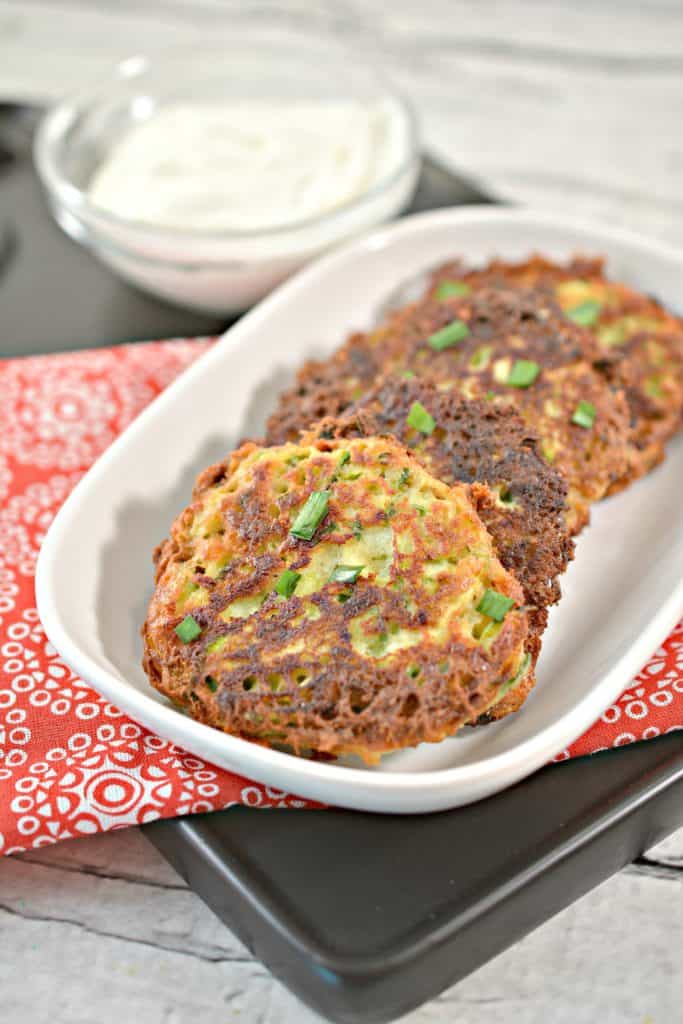 Keto zucchini fritters are made with eggs, ricotta cheese, and a couple of other good for you ingredients. This recipe is not only the perfect snack, but it's also great for breakfast, lunch, or even as a side dish for dinner!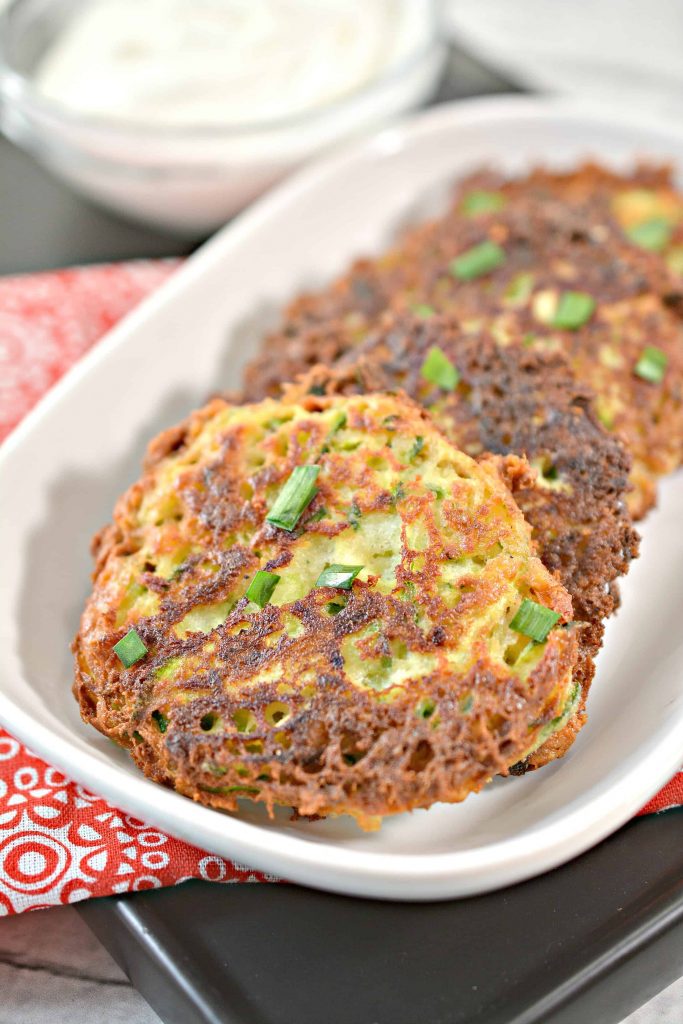 Finding fun ways to incorporate more veggies into my diet has become something I look forward to now! Veggies play a huge role in any low carb diet, so I'm thankful that there are lots of easy and delicious recipes just like these zucchini fritters and even these avocado chips!
Making these zucchini fritters is a win-win for me because everyone can benefit from more veggies and everyone loves them!
In fact, I've noticed that when planned accordingly, cooking more nutritional meals doesn't even take up that much time. These zucchini fritters are prepped and cooked in less than 15 minutes! Not much different than cooking indulgent recipes that are often loaded with empty calories.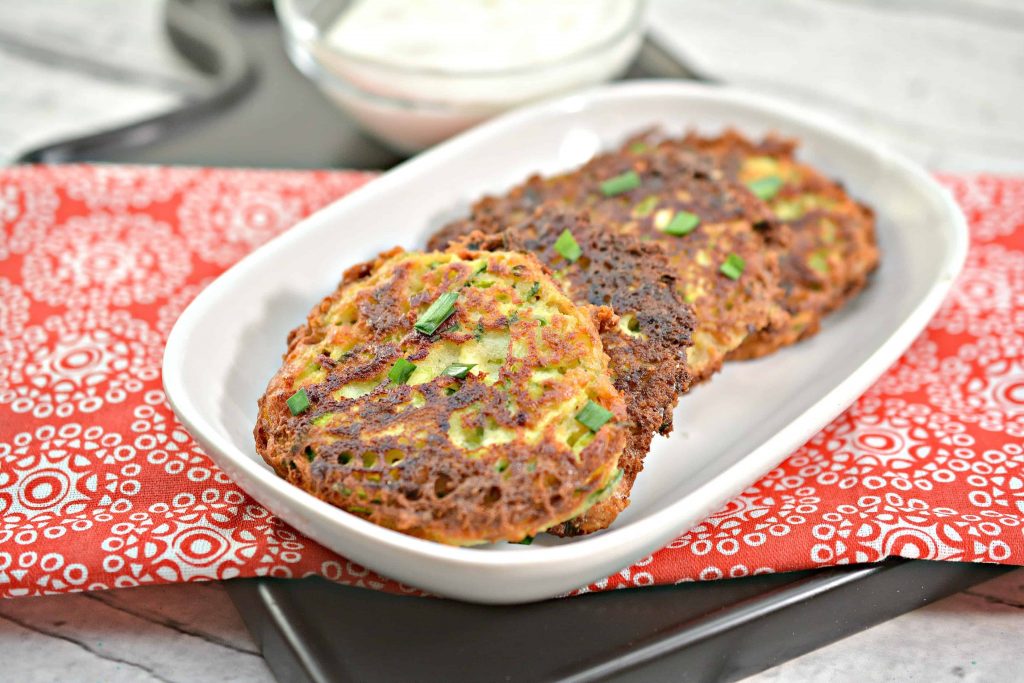 All in all, I believe in treating myself occasionally, but taking the time to eat the right foods is a form of self-care, and as a mom, that's something I'm always looking for ways to improve upon!
More Keto Recipes You'll Love
Keto Fried Shrimp
Three Ingredient Keto Chicken Pizza Crust
Air Fryer Keto Bacon Wrapped Brussel Sprouts
Keto Zucchini and Ricotta Fritters
Prep Time: 10 minutes
Cook Time: 5 minutes
Servings: 10
Net Carbs: 1 net carb per serving
Ingredients:
Zucchini – 1
1 Egg beaten
Almond flour – ⅓ c
Ricotta cheese – 4 oz.
Grated parmesan cheese – 3 tbsp
Freshly chopped chives – 1 tbsp
Freshly chopped parsley – 1 tbsp
Salt and pepper to taste
Keto friendly oil for pan frying
Instructions:
1. Heat a thin layer of keto friendly cooking oil in a skillet over medium-high heat.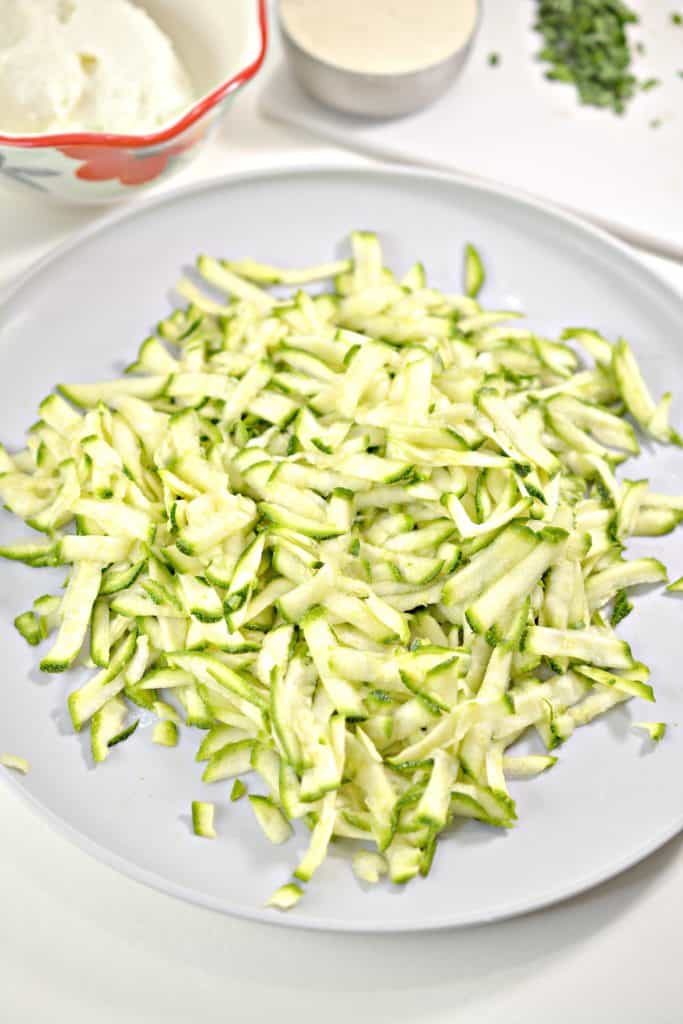 2. Shred the zucchini well.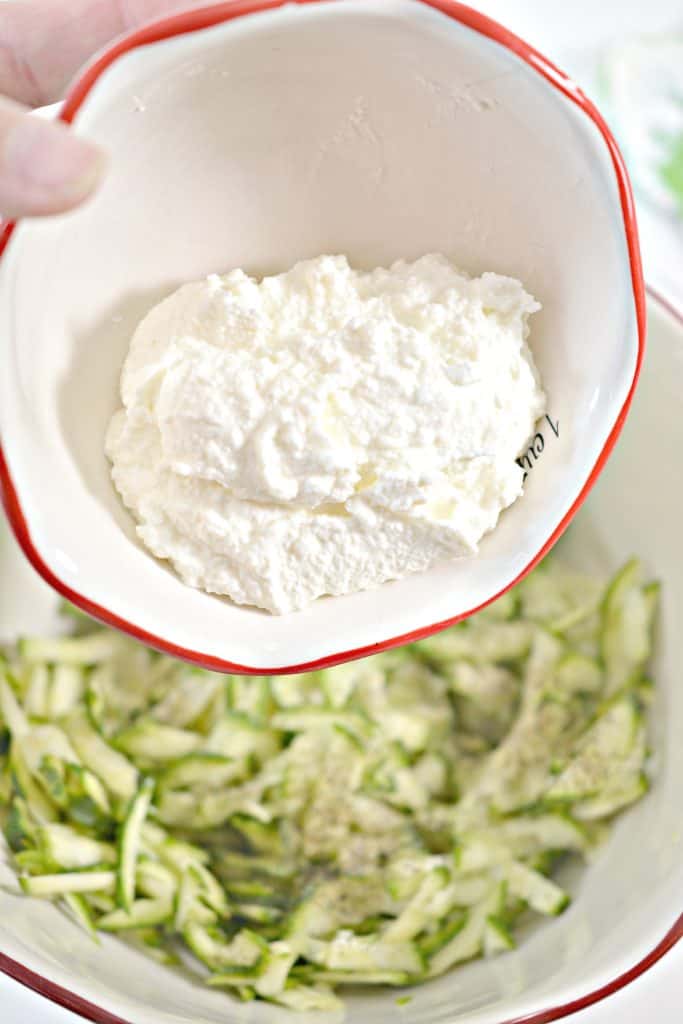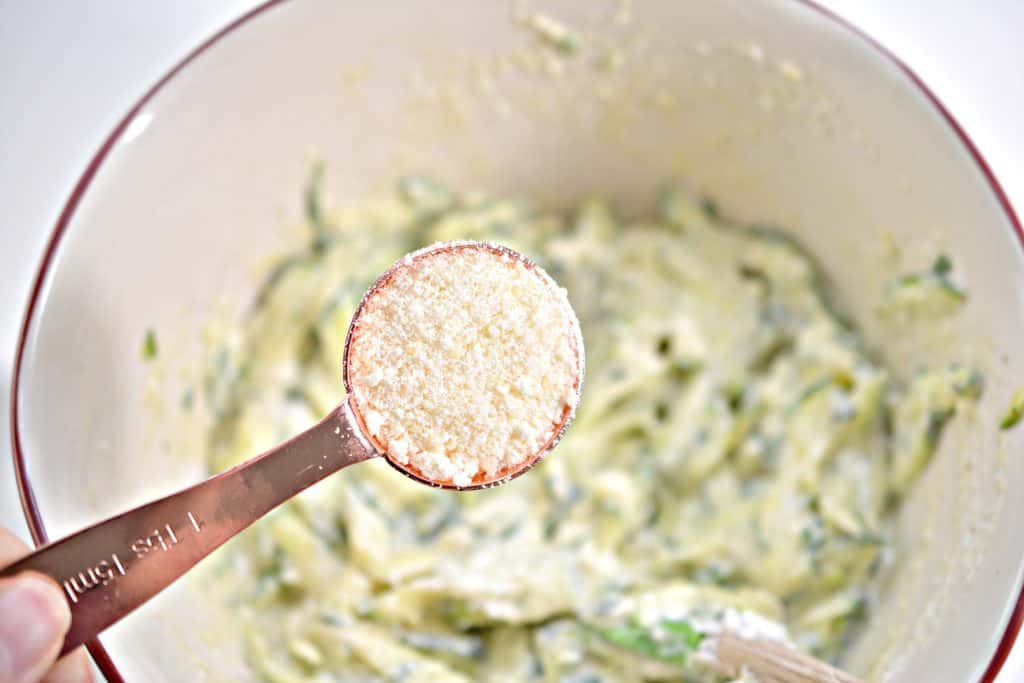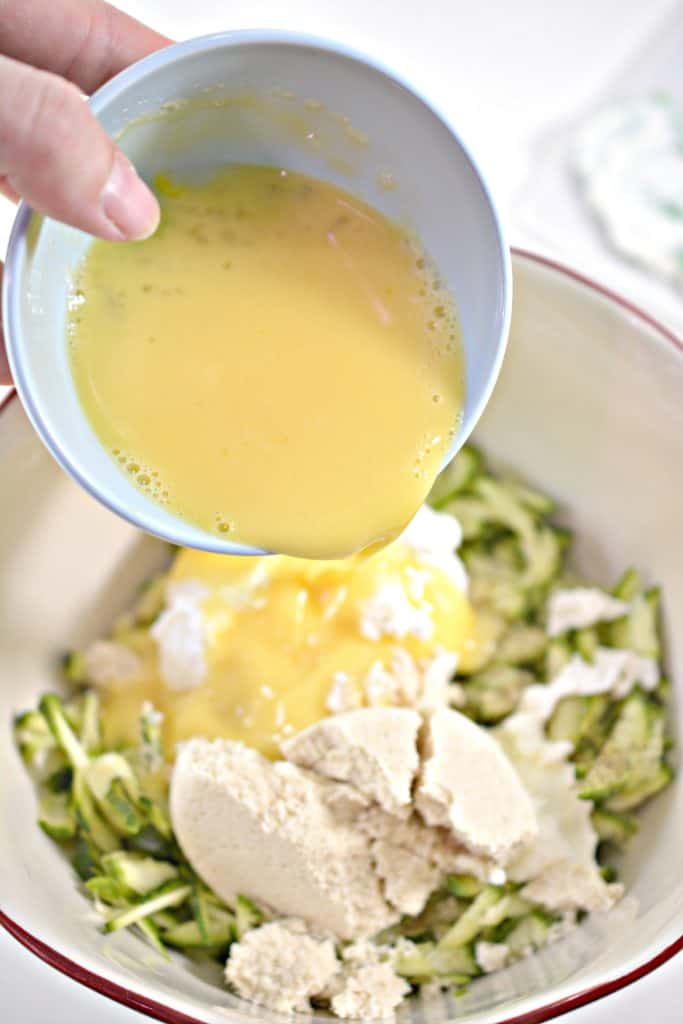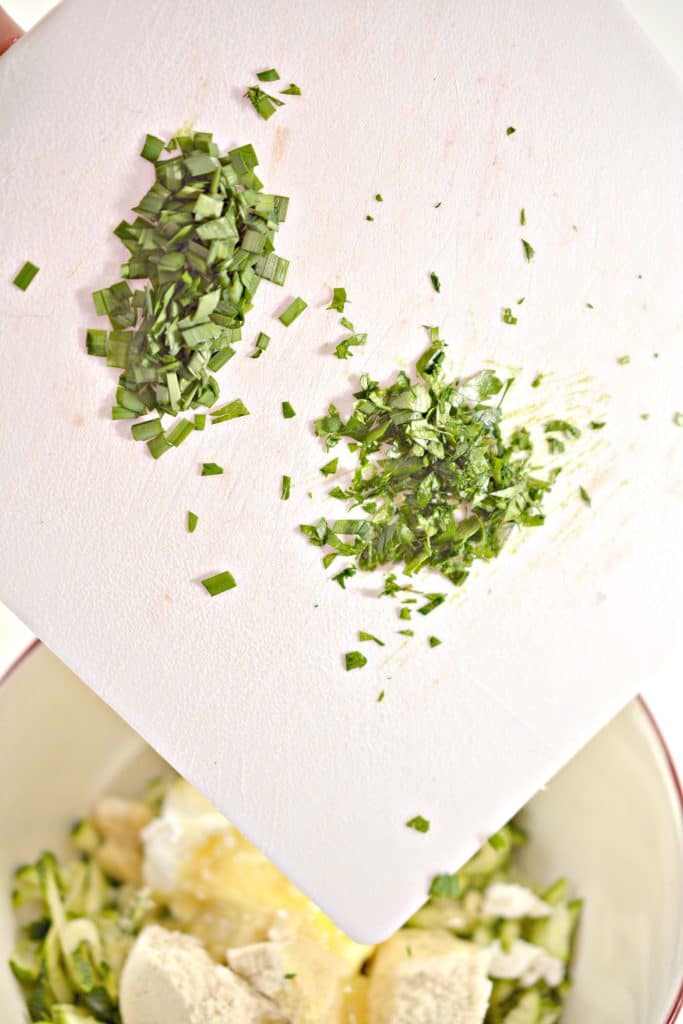 3. In a mixing bowl, combine the shredded zucchini, egg, almond flour, ricotta cheese, parmesan cheese, chives, parsley as well as salt and pepper to taste. Stir to combine well.

4. Drop large tablespoons of the zucchini mixture into the heated oil in the skillet. Cook for 2-3 minutes on each side until golden brown and crispy on the outside.

5. Remove the fritters from the oil, and place on a towel lined plate to drain and cool.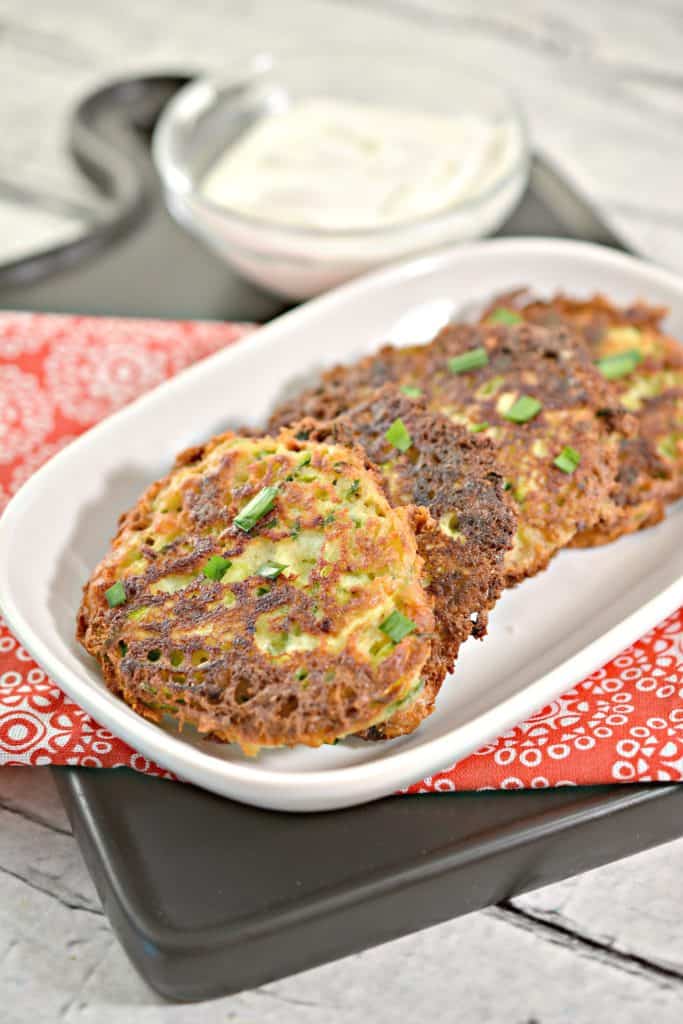 6. Serve with your favorite keto-friendly dipping sauce such as ranch or sour cream.
Pin for later!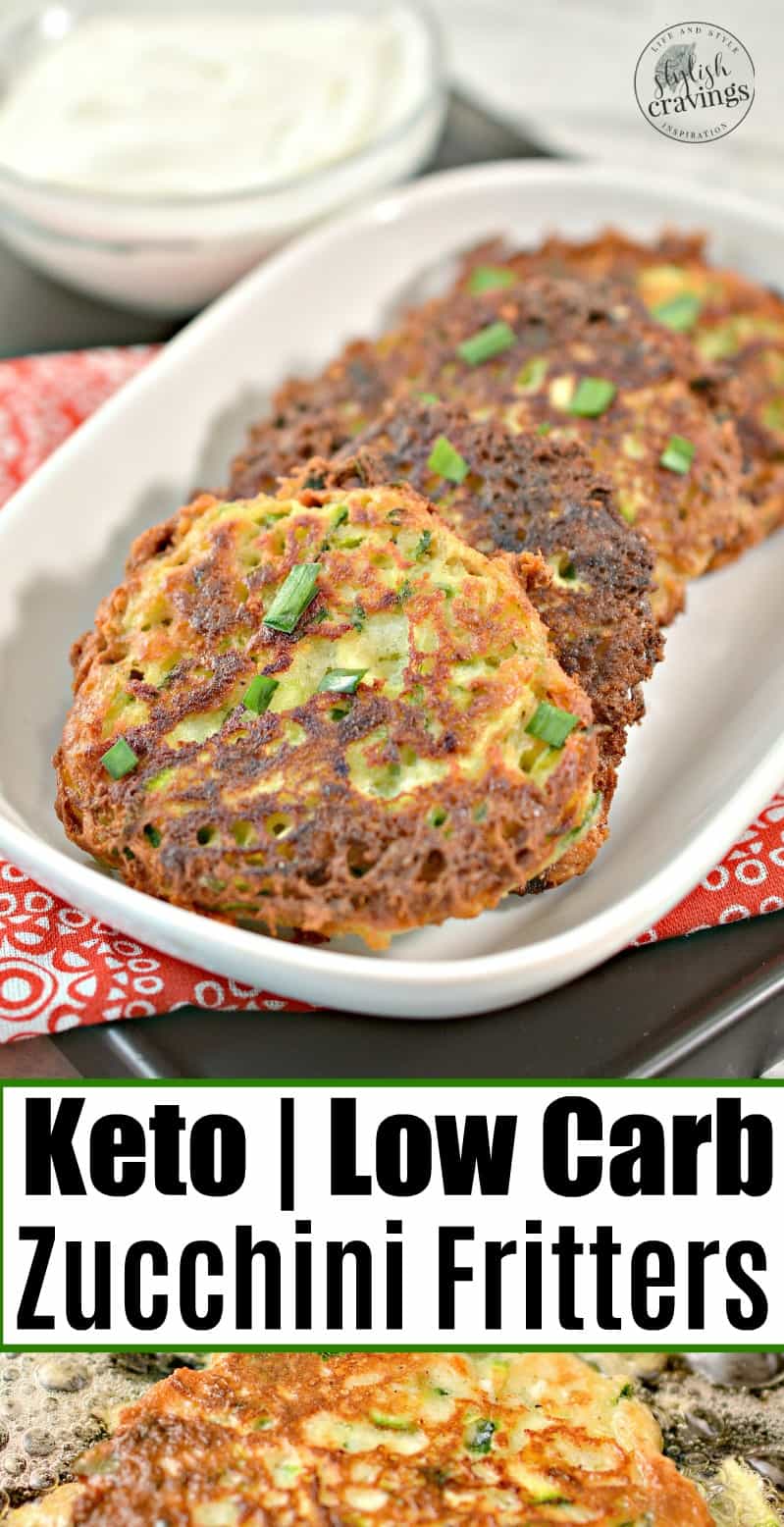 Follow me on Pinterest for more Keto recipes!