This post is sponsored by BabbleBoxx.com on behalf of Single Edition Media.
With Easter right around the corner, the new Spring Edit Babbleboxx that I got has a treat for everyone!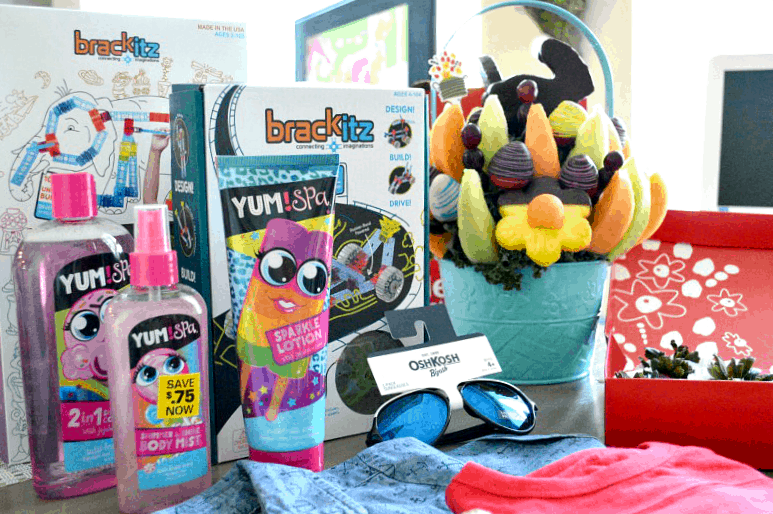 I'll start with the yummy stuff: Edible Arrangements! Not only are they fresh and delicous, they're also beautifully put together and makes for a great hostess gift, an Easter surprise for the kids or even as a gift to a neighbor. This was my first time actually receiving an Edible arrangements and I was definitely impressed. Everyone at home quickly devoured the fruit basket that included chocolate dipped bunnies and pineapple flowers. In addition to the beautiful basket I also got a Bright Swizzle Berries® Box full of fresh strawberries that are all dipped in semi-sweet white chocolate (my favorite). Perfect to place out as a treat or as Easter Gifts!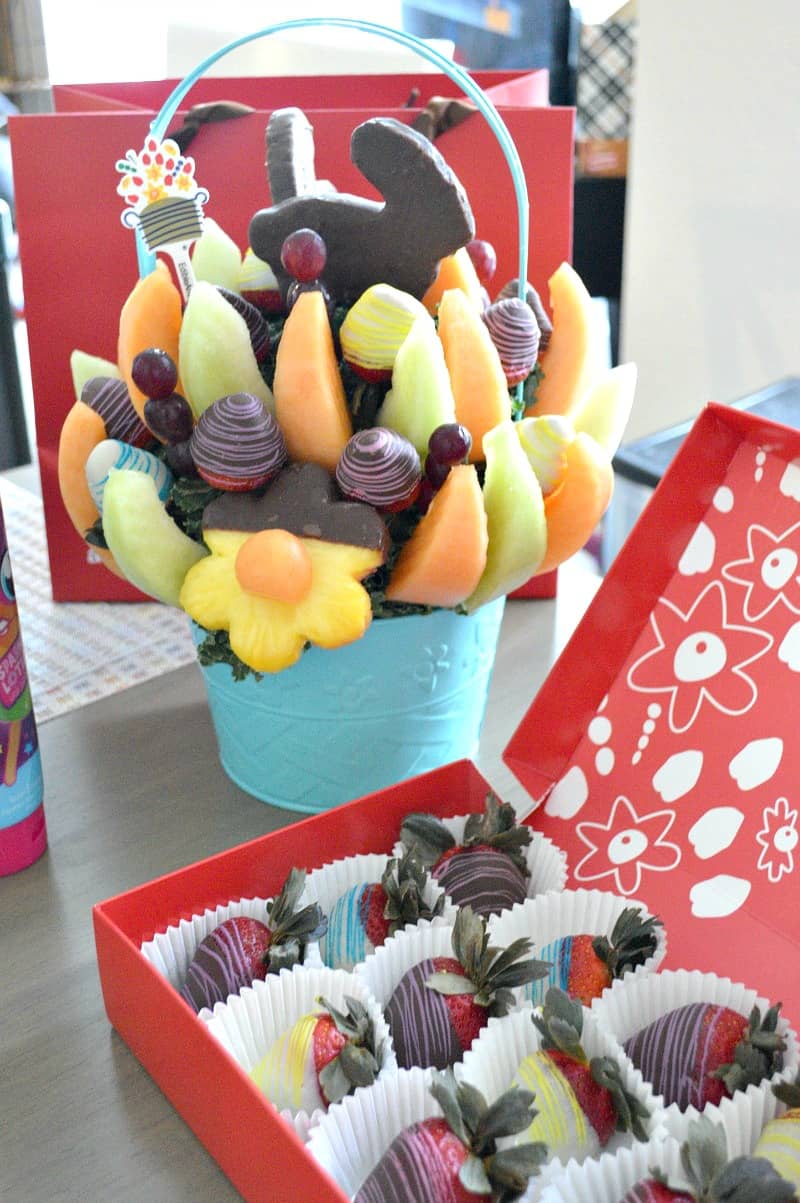 Want to treat your family or a loved one to an Edible Arrangements? Shop now and save 20% off orders of $50+ by using code BLOG4719.

Now, I don't know about your kids, but mine love getting a brand new outfit. And not just for Easter! Joseph was so excited to see an outfit for him in the Babbleboxx. I'm already a big fan of Osh Kosh so I knew we'd love their outfit selection. We got a denim button down, a red sporty tee and khaki shorts, which are all perfect for the upcoming warmer weather! Oh, and they also included a cool pair of sunglasses to which Joseph screamed COOL!
The Spring Edition Babbleboxx also included Yum! Spa products. I immediately thought we wouldn't be able to use them because everyone at home has sensitive skin, but  these product are Para-ben free and hypoallergenic. That made this mom happy because they smell delicious and we can actually use them all!
We got the Yum! Spa 2-in-1 Shampoo and conditioner (our fave and only $3.37) leaves hair silky and soft, the sparkle lotion for $2.97 and the Shine Body Mist that I used on myself and loved it! All of them would make a great addition to any girly Easter Basket!
Click here to Save .75 on any Yum! Spa product
Last, yet certainly not least, we also got Brackitz building toys. Kids can build, design and structure anything they can imagine! These unique sets contain Brackitz that can attach to traditional planks at any angle making it easy to create hours of fun, creative play time!
Any of the fab items in this Spring Babblebox would be perfect to kick off any Spring Break festivities, celebrate Easter or simply as a treat!