I miss the cold weather up north so much! We do get a cold front once in a while and it drops down into 30's, but it's not very often that it happens. During the holidays  it's where I miss it the most and this year I wanted to make some wintery looking treats for the kids. Below are 17 snowman treats for kids that are perfect for the holidays!
Most of these are not only fun but super easy to make! Make them with the kids, bring them to a Holiday party or even gift any of these 17 snowman treats for kids in a homemade basket!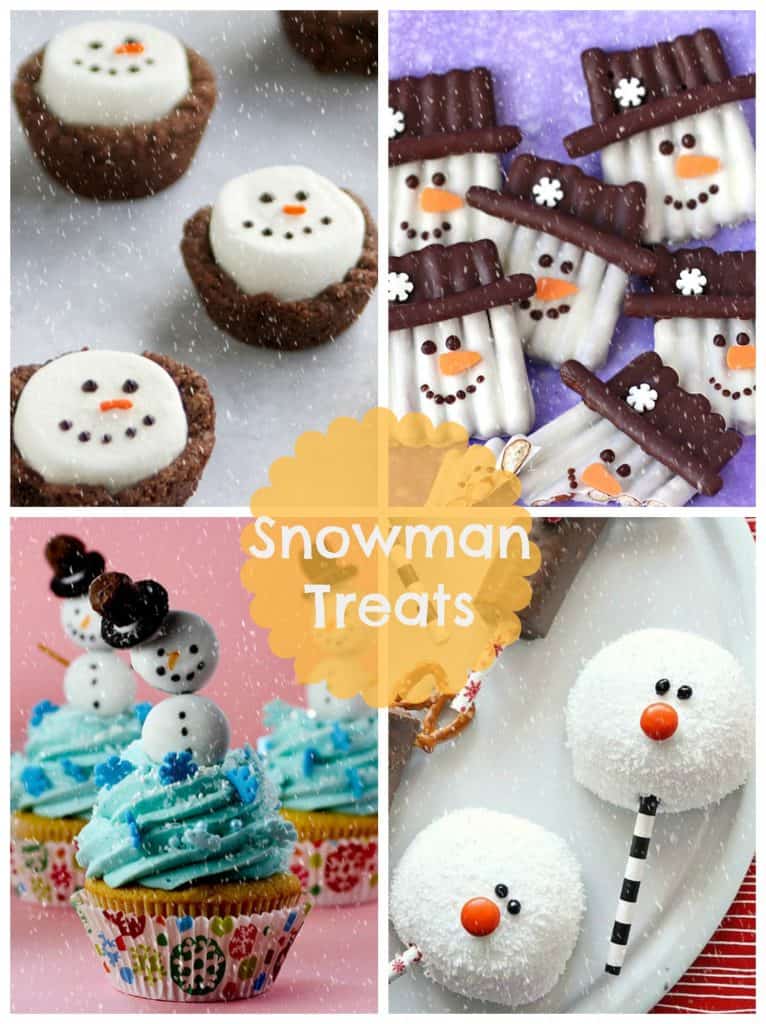 Snowman Popcorn Cups
Snowflake Filled Snowman 
Snowman Cupcakes
Snowman on a spoon
Snowman Treats
Snowman Brownie Bites
Marshmallow Snowmen
Snowman Donuts
Snowman Cupcakes
Melted Snowmen Biscuits
Chocolate Pretzel Snack
Candy Cane Snowmen
Snowman Treats
String Cheese Snowmen
Melting Snowmen Cheese Balls
Snowman Rice Krispy
Oreo Pops
Snowman Waffles
I'm sure most of you will get some type of snow and be able to make an actual snowman, but for those of you like me who miss it, enjoy the 17 snowman treats for kids! What are your favorite treats to make for your kids?
Click on images below for gift ideas a free Christmas Countdown printable!