It's finally December, so my tree is up and ready for Santa! We decided to buy a new tree and redecorate it differently this year, using some silver and gold ornaments and ribbons (I originally just draped the ribbon down the tree but quickly realized that it didn't look right click here to see it) that my mom gave me. It wasn't quite what I had in mind, but I'm so happy that I went with it because this is the nicest my tree has looked in a long time! It gave the tree a fancy touch that I never knew it needed. I did keep some of my ornaments, since not having the cutesy ornaments that the kids have made and gathered over the years just didn't feel right. I figured that with their ornaments, along with the free Christmas countdown printable, the house will have that playful touch I wanted to keep.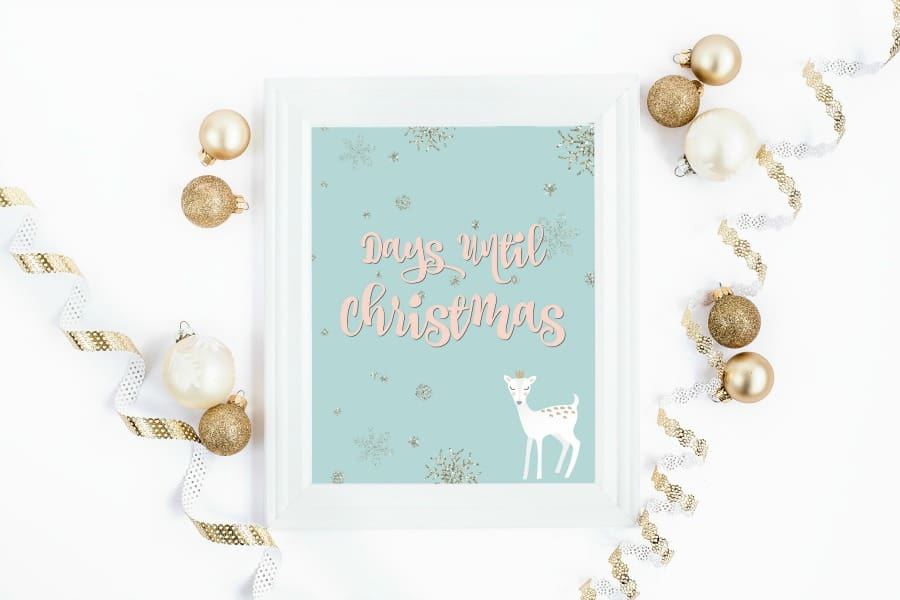 Now that I've got my tree up and ready for Santa, I can now concentrate on the rest of the house. You guys know how much I love decorating with frames and printables, so for Christmas I'm framing this free Christmas countdown printable below. My tree has lots of gold, silver and red, so I love how the fresh blue will stand out. You can easily just use a dry erase marker to jot down the remaining days and then wipe it off when needed. **I keep a small pack of wipes so that the kids can easily wipe it down themselves instead of with their fingers like I know they would do.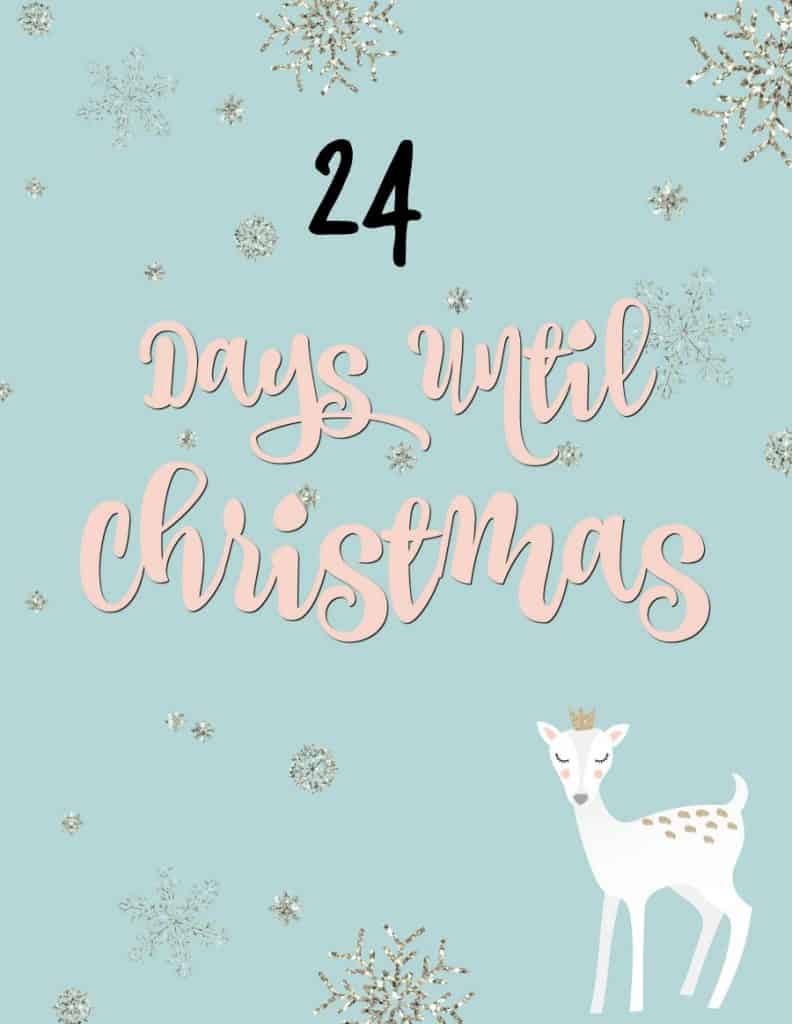 I've said it once and I'll say it again, framing a pretty printable is probably the quickest, most affordable way of changing up any rooms look. This free Christmas countdown printable is the perfect way to add a stylish touch to the exciting Christmas day countdown.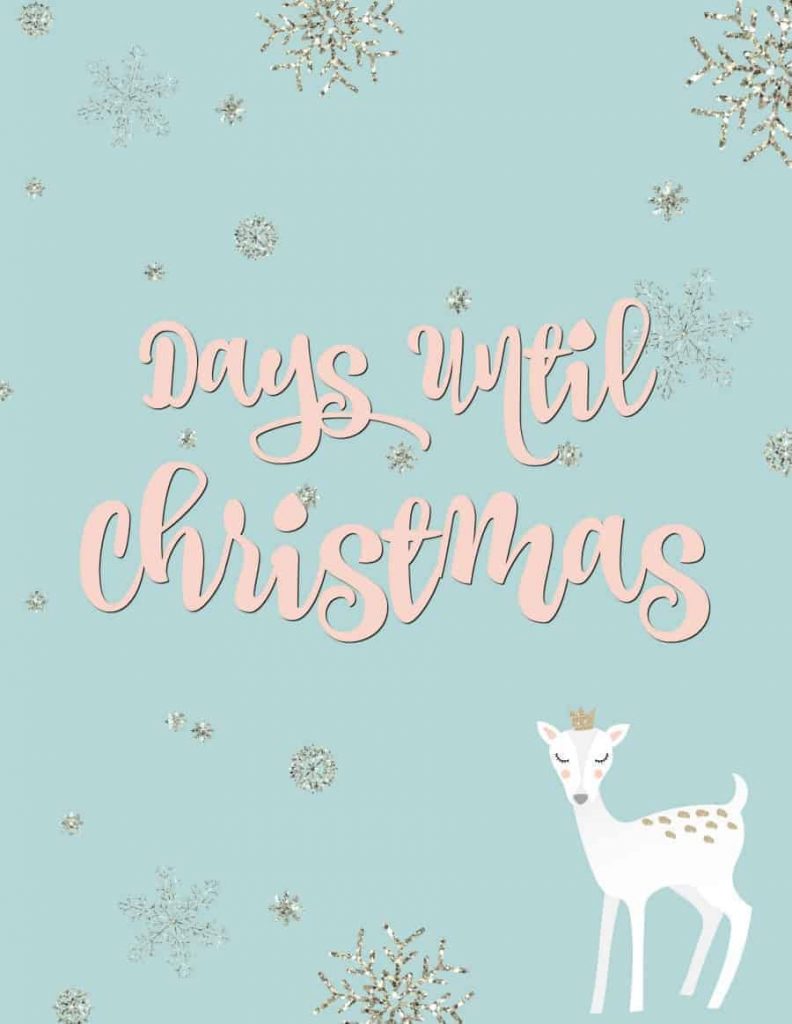 Let the countdown begin! Click here to download your free Days Until Christmas printable.
Click on image below to download the previous printable we featured.