For this post, I'm going to take a break from all of the Easter treats  and share one of my favorite breakfast quinoa bowls. This breakfast quinoa bowl with cucumbers and jalapeños is high in protein and has a delicious, flavorful kick! I called it a breakfast bowl because it's basically what I eat every morning to get me going, but it's also perfect for lunch and dinner with a full side of salad.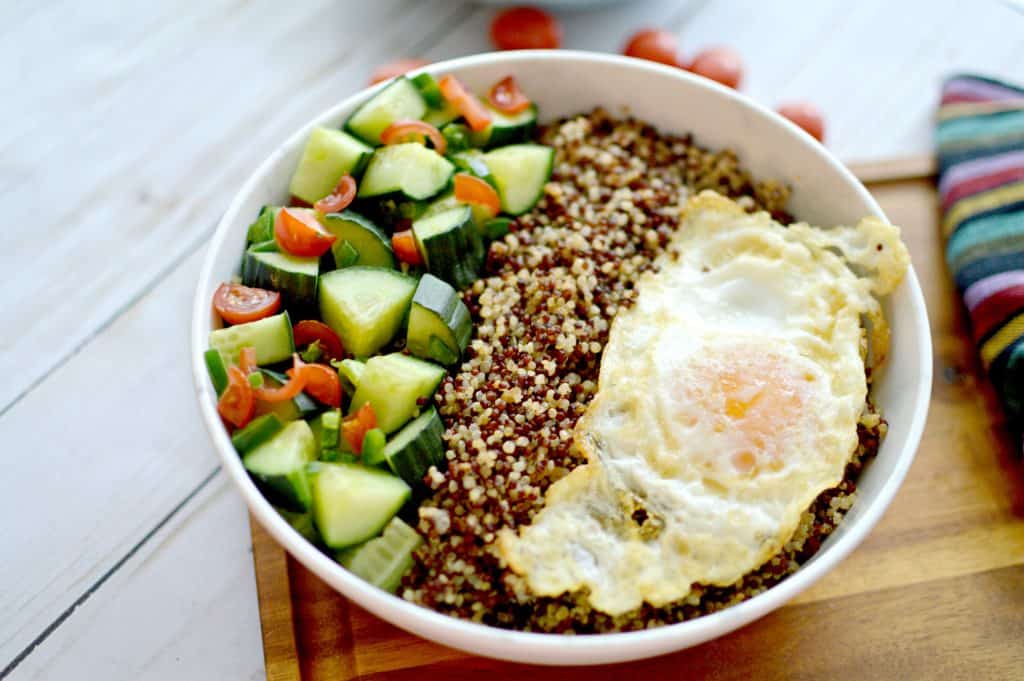 Breakfast Quinoa Bowl
I make a big batch of red and white quinoa on Sunday's and we eat it in place of our favorite white carbs like white rice and pasta. I've even used quinoa sometimes instead of ground beef (will be sharing that recipe soon). It actually took quite a few times of making quinoa to get the hang of it and I find that the most important step (and most often overlooked) in the process is rinsing the quinoa (it has a bitter taste if you don't). I've also found that my rice cooker is hands down the easiest way to cook it almost perfectly, in my opinion. Scroll down for the easy to make breakfast quinoa bowl with cucumbers and jalapeños.
Breakfast Quinoa Bowl
Quinoa:
White quinoa
Red quinoa
1 cup of chicken broth
Ginger
Salt and pepper
Cucumber & Jalapeno:
1 English cucumber **I cut down the middle and then chop.
Medium diced jalapeno
1 small diced tomatoes
1/4 cup of Olive oil
Juice from one lime
Salt and pepper
And of course eggs!
Instructions:
Quinoa:
Rinse 1 cup of white and 1 cup of red quinoa until water runs clear and add to your chicken broth and water. Cook according to instruction on package or if using rice cooker turn your brown rice setting on.
Cucumber salad:
Add cucumber, tomatoes, and diced jalapeño to bowl. Drizzle with dressing, and add salt and pepper to taste.
Fry your egg until whites are set and yolk is runny.
Add your quinoa to bowl, top with cucumber & jalapeño; top with eggs.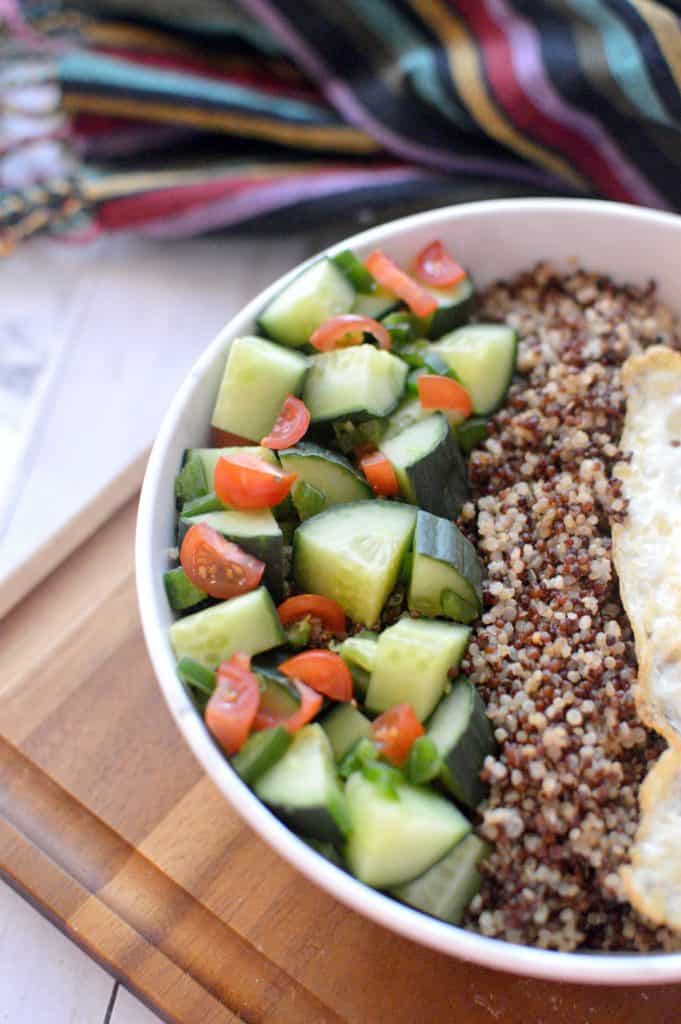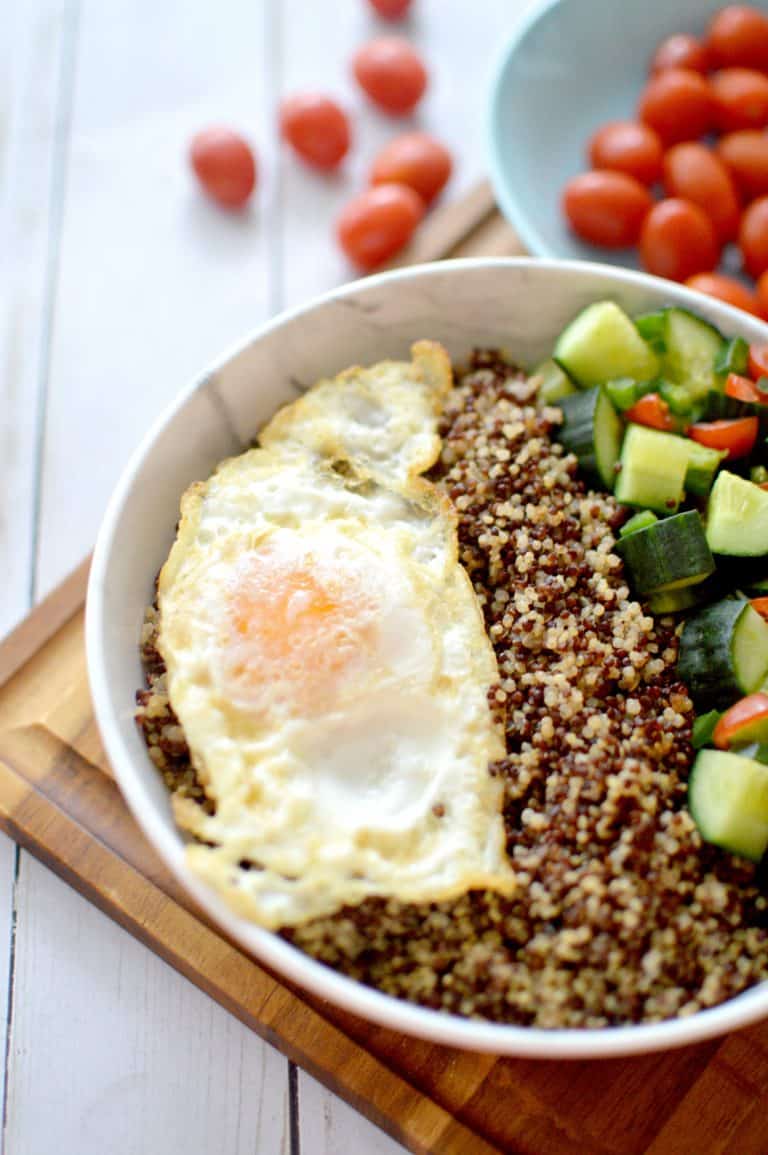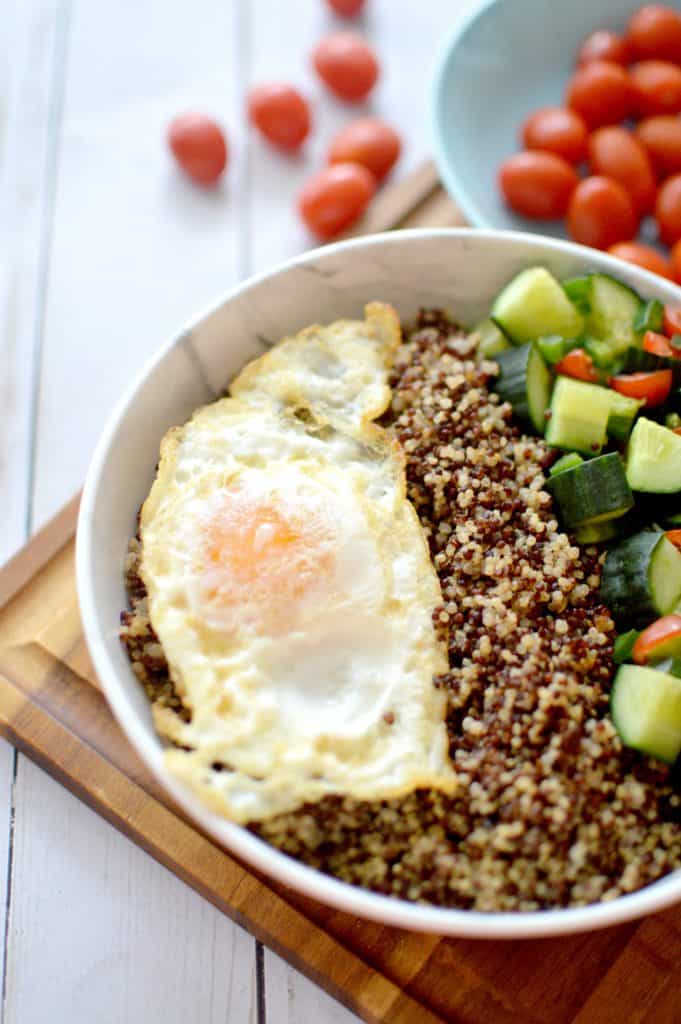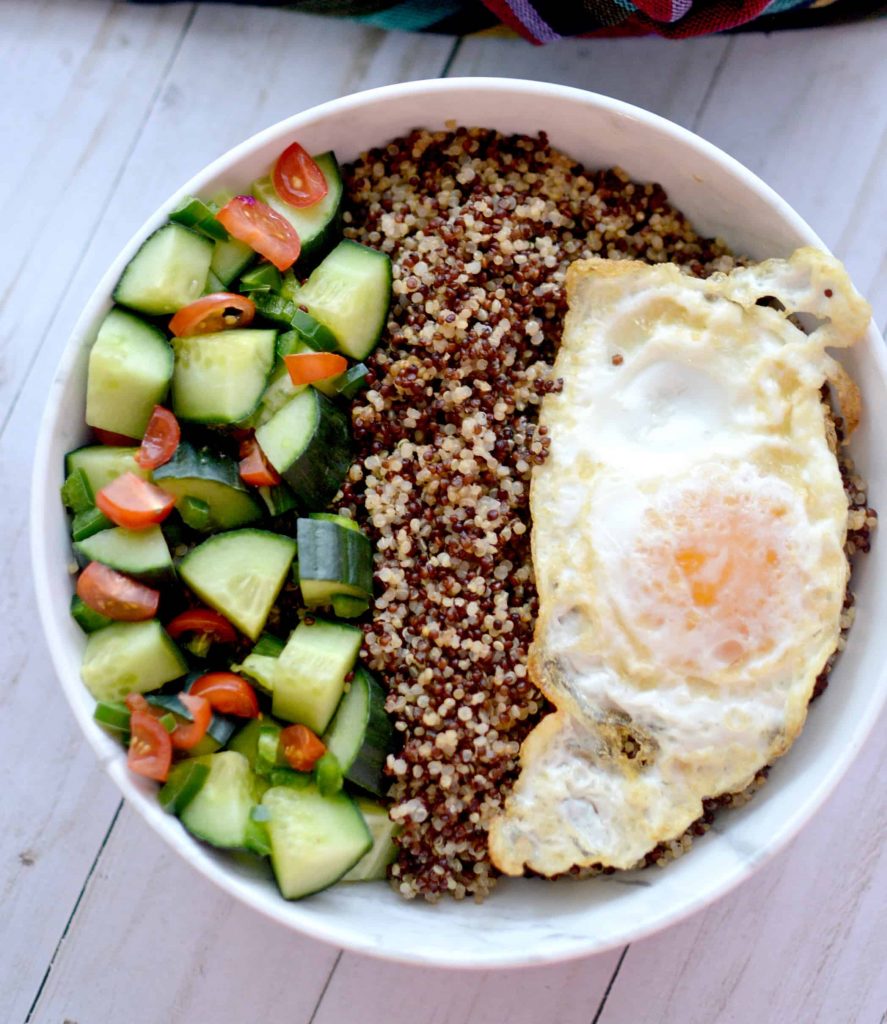 Pin For Later!