Disclosure: This shop has been compensated by Collective Bias, Inc. and its advertiser. All opinions are mine alone. #NatureMadeVitaminD #CollectiveBias
I've mentioned my love for mushroom and the health benefits they provide and how I try to incorporate them into many of my meals in place of meat, but lately I was having a hard time getting creative with them and had cut back on eating them.
Cranberry & Mushroom Quinoa Stuffing
In place of them I started adding quinoa to lots of my meals and when a friend of mine mentioned combining the mushroom and quinoa into a salad I decided to instead make my own stuffing for the holidays. Stuffing is one of my families favorite side dish so I thought it would be a great way to add a healthy spin on a dish they already love with a touch of cranberries that I always add to many dishes during the holidays. Scroll down for my delicious cranberry & mushroom quinoa stuffing recipe.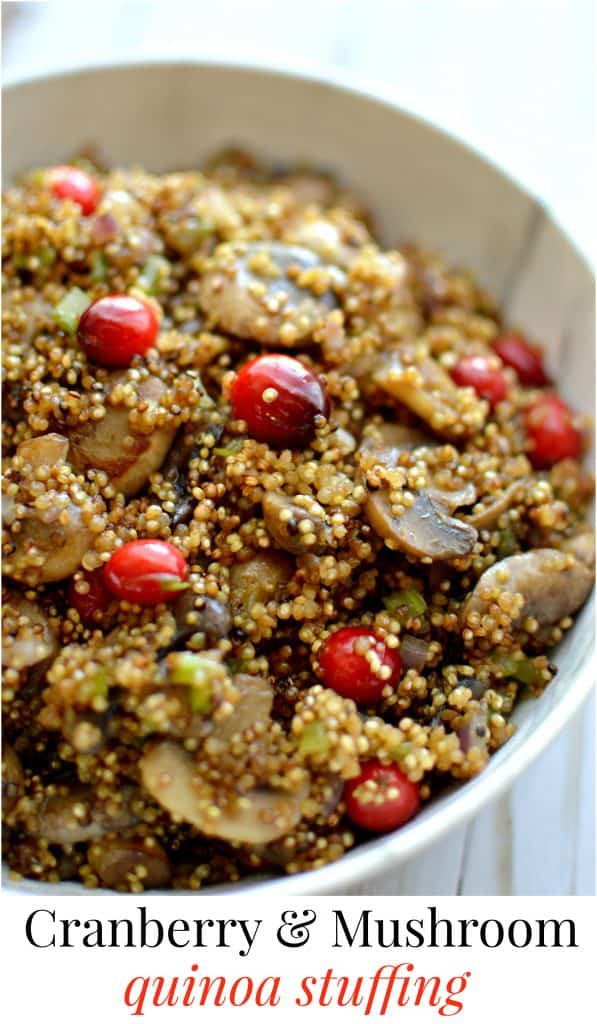 Along with adding quinoa and mushrooms back into my diet, I also more recently added a daily dose of Nature Made® Vitamin D3 2000 IU tablets that I buy at Walmart along with all the ingredient for my cranberry and mushroom quinoa stuffing. Vitamin D is synthesized by the skin when we're exposed to sunlight during certain times of the day and year, and can also be found in a limited number of natural and fortified foods sources. Vitamin D aids in the absorption of calcium and vitamin D supports bone, teeth, muscle and immune system health.†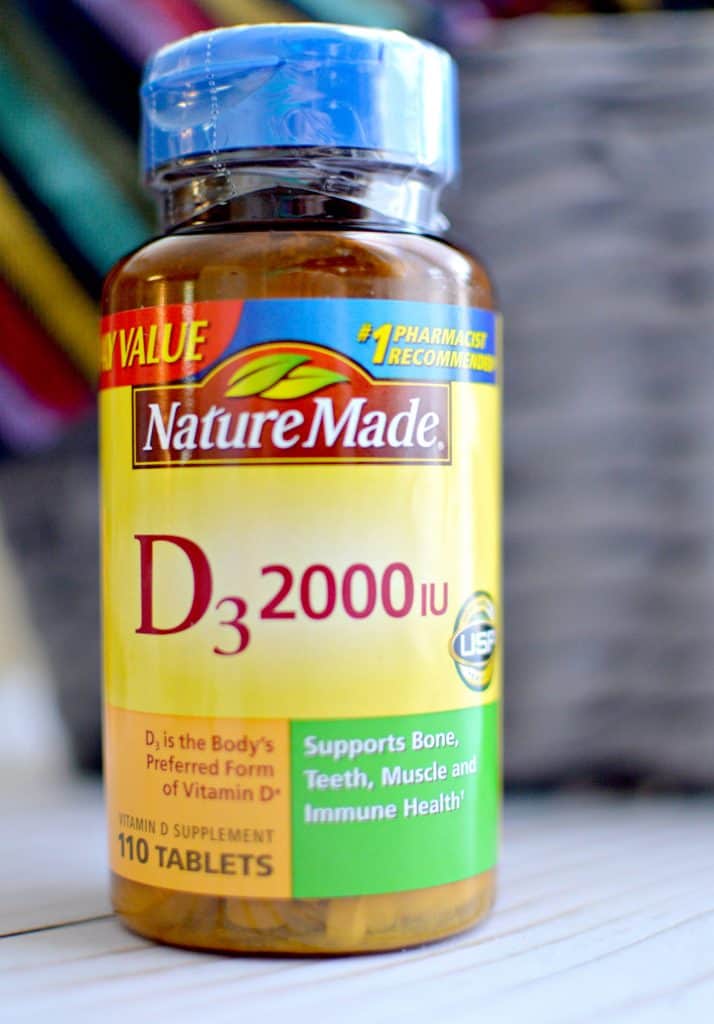 This recipe is easy to make but the trick that I learned to cook quinoa is to treat it as if it was rice which means you are adding one part water (with this recipe vegetable broth) to one part quinoa and cooking until it's soft and transparent. See the easy to follow directions for my cranberry and mushroom quinoa stuffing below.
Ingredient:
2 cups of vegetable broth
Tsp of chicken base
1 TBS Olive oil
Salt & pepper
20 oz of sliced mushrooms
1 cup of rinsed quinoa
Diced celery 1/2 cup
Diced half red onion
Cranberries
Instructions:
In a saucepan add vegetable broth, chicken base and salt. Bring to a boil and add quinoa. Reduce heat to low and cover.  Simmer for 15 – 20 minutes or until all the liquid has been absorbed.
In a skillet add olive oil, cook mushroom. Add diced onion, celery, and onions, cook until tender. Top vegetable mix with cranberries and toss together.
Combine quinoa with vegetable mix, season with pepper and top with a handful more of cranberries.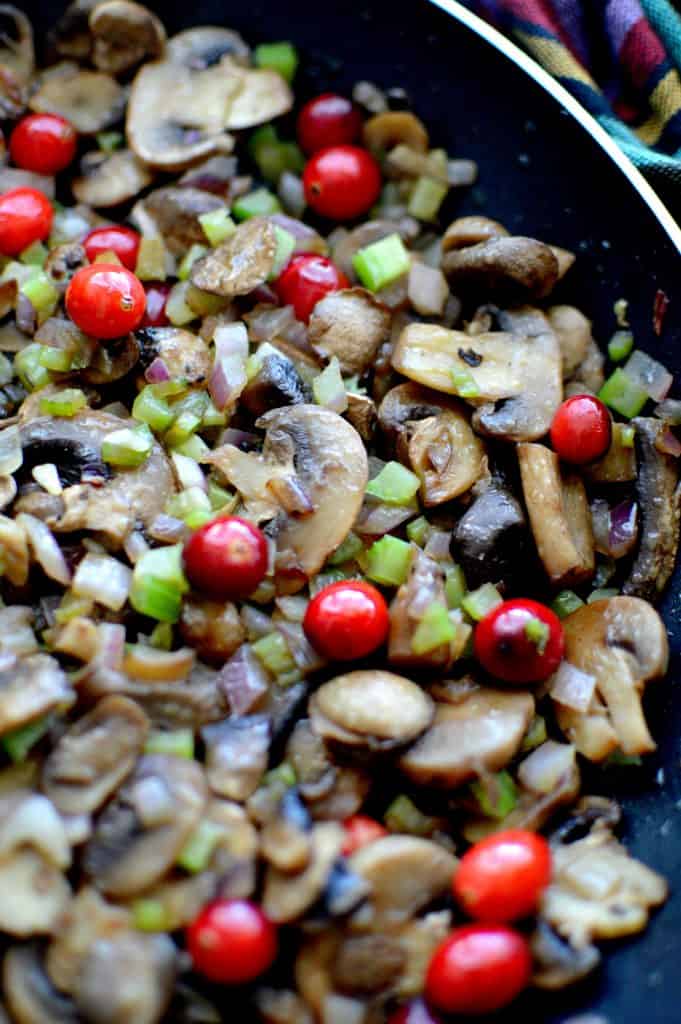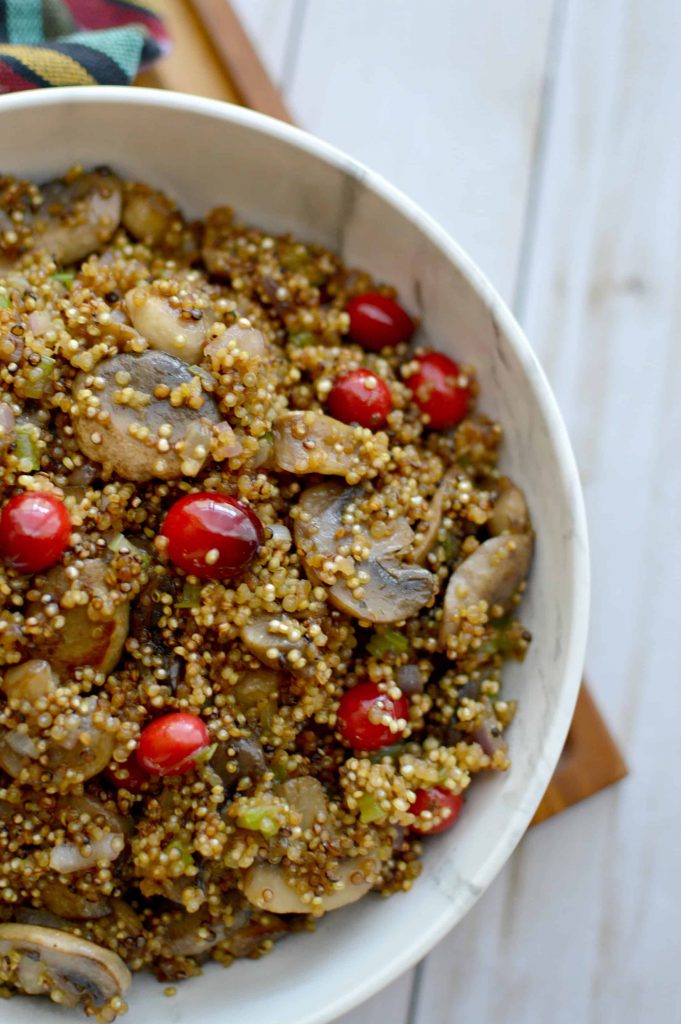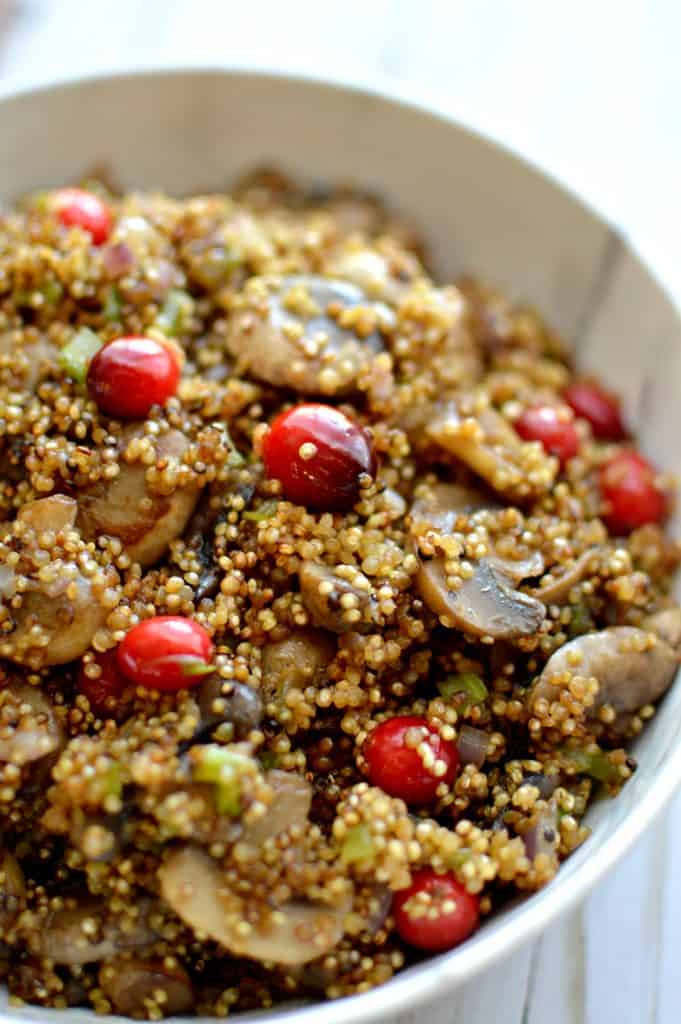 This cranberry and mushroom quinoa stuffing is delicious enough to serve on its own or with fresh steamed green beans or asparagus or along with a serving of turkey, ham or chicken.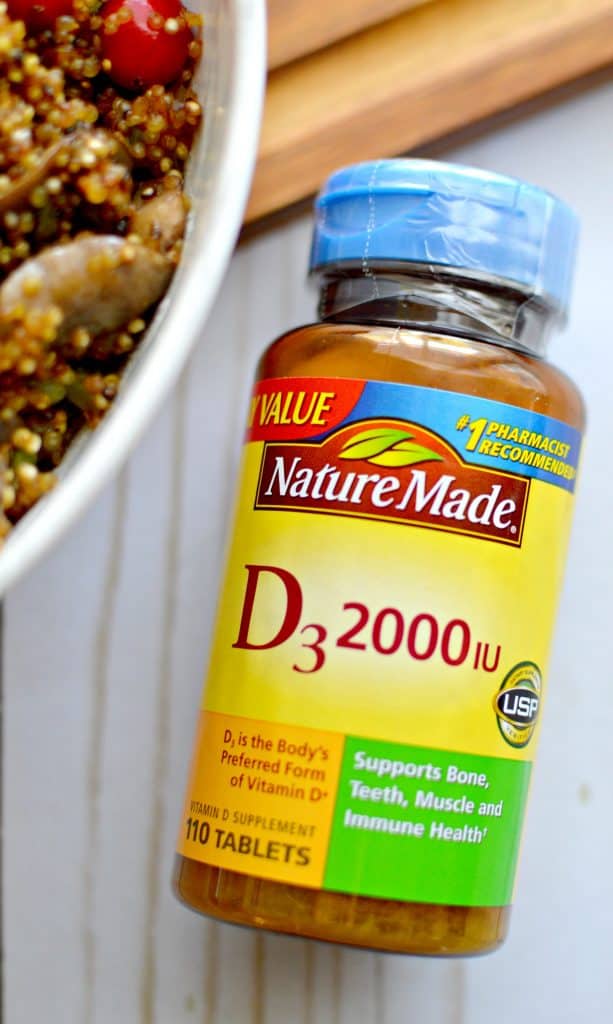 Nature Made® (click here to follow them on Facebook) offers several levels of Vitamin D at Walmart, including Nature Made® Vitamin D3 2000IU Tablet and Nature Made® Vitamin D3 5000IU Softgel. The 5000IU high dose product is intended for those deficient in Vitamin D as determined and recommended by their physician.
Pin Cranberry & Mushroom Quinoa Stuffing for later!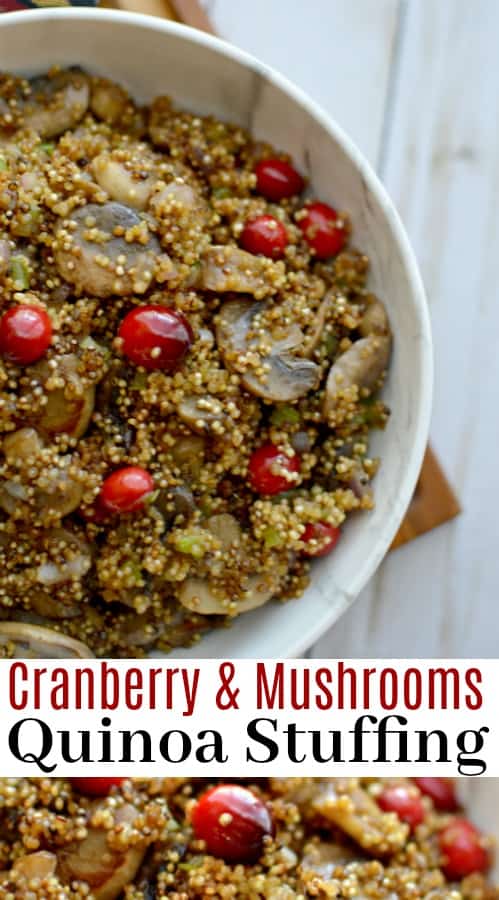 † These statements have not been evaluated by the Food and Drug Administration. This product is not intended to diagnose, treat, cure or prevent any diseases.