Sometimes the best recipes are the classic ones that you can easily make with ingredients that you all normally have in the pantry. This weekend, after a LONG two weeks of battling the flu, Franklyn and I were just too tired to muster up the strength to do any grocery shopping. We decided to whip up a classic tuna pasta salad, a dish that everyone loves! It can be served as a side dish or on its own, with some fruit like I did.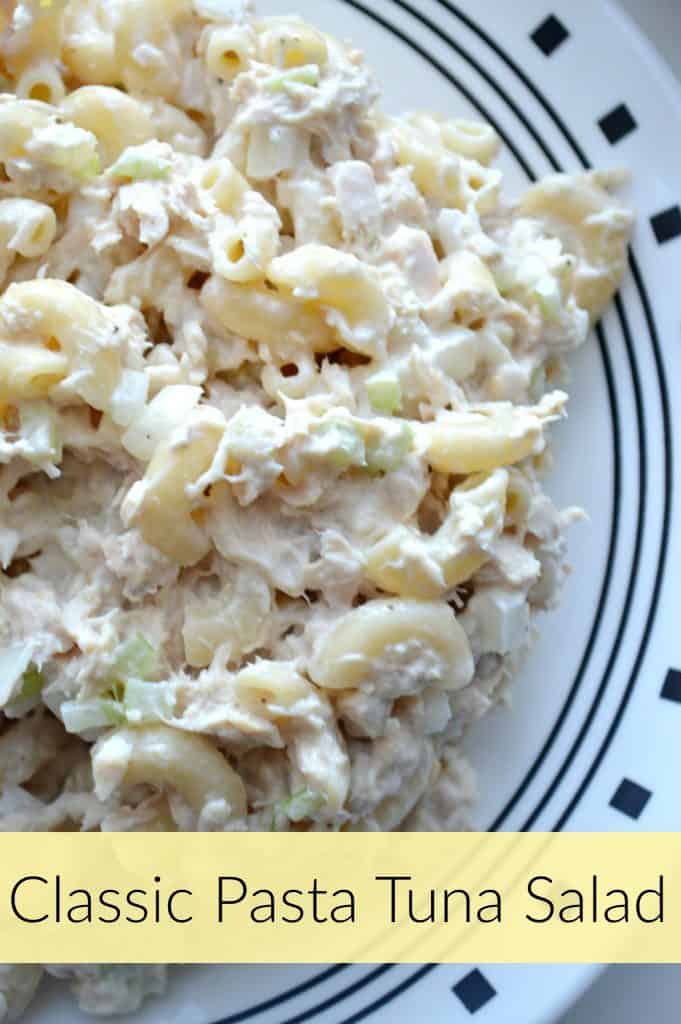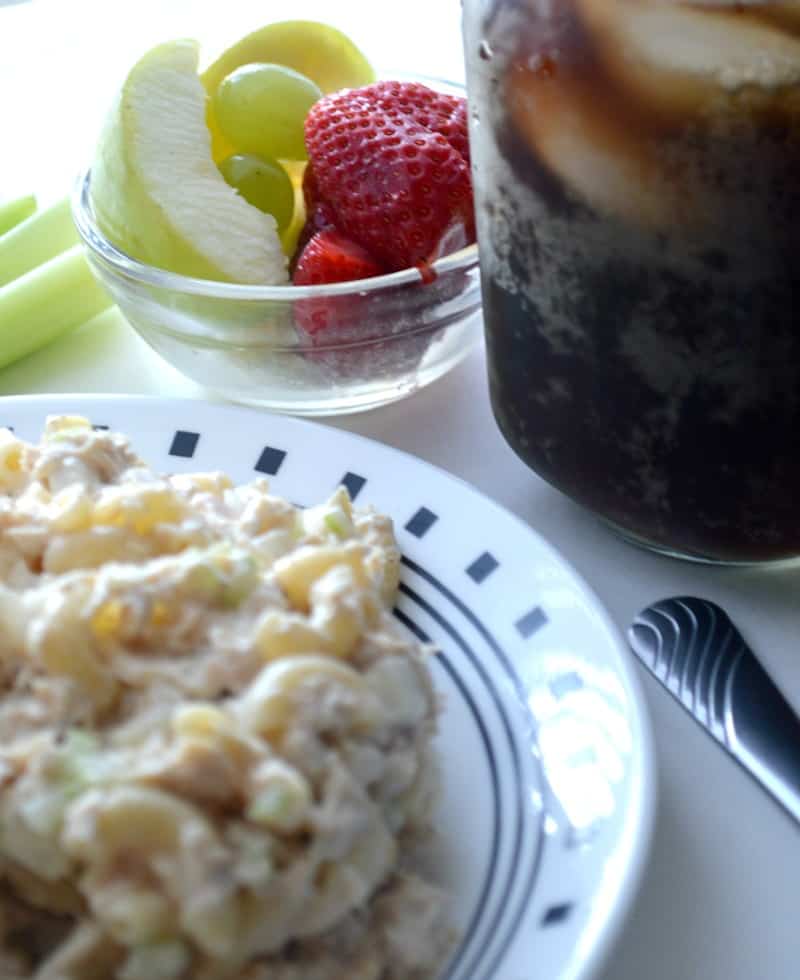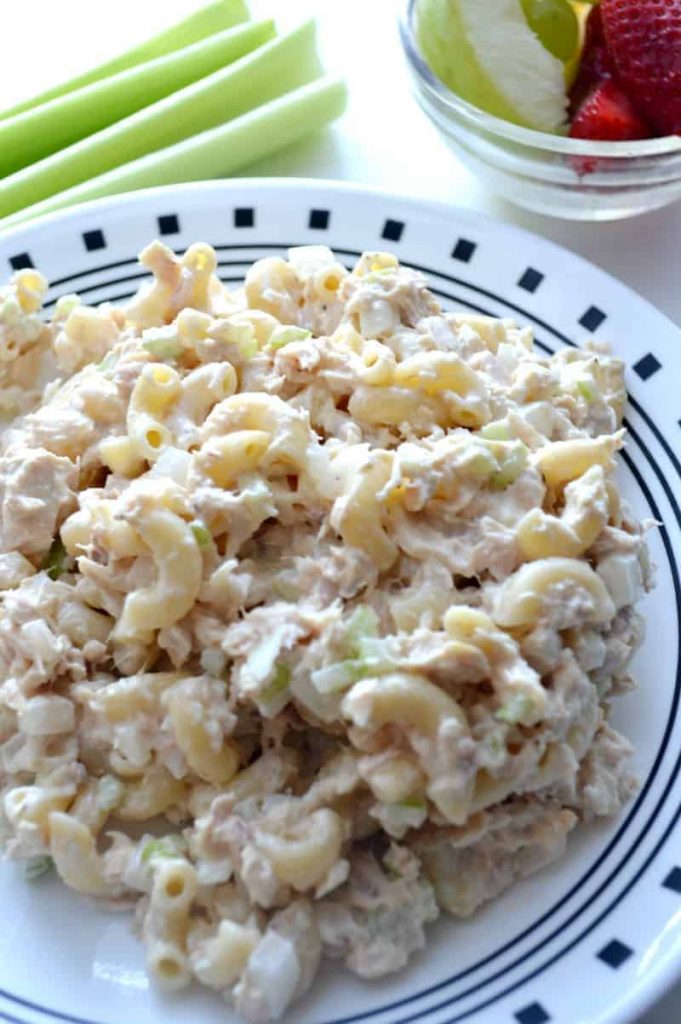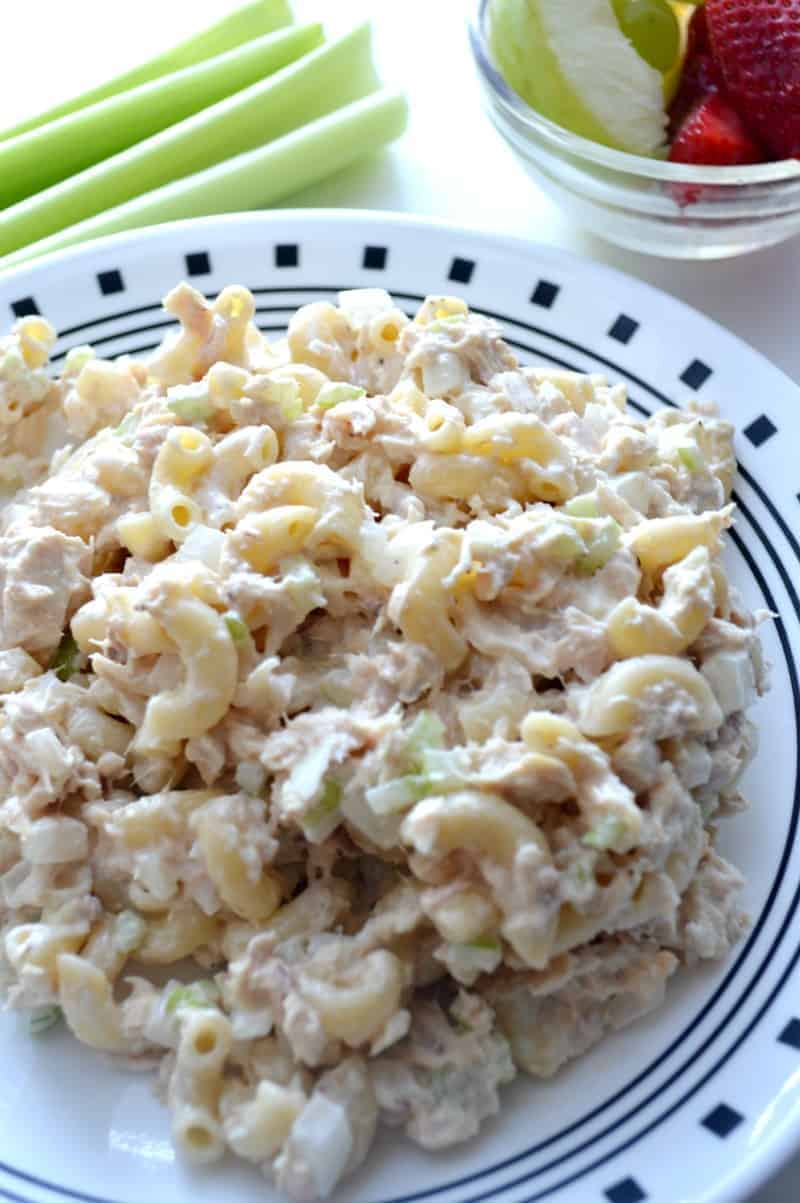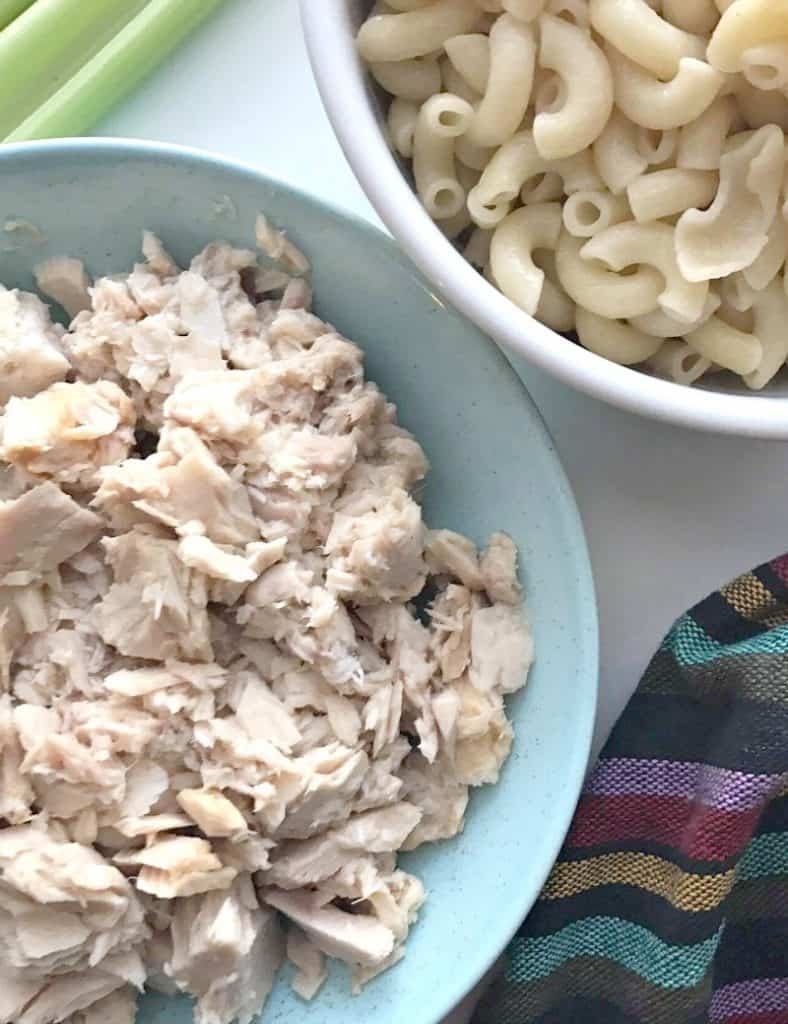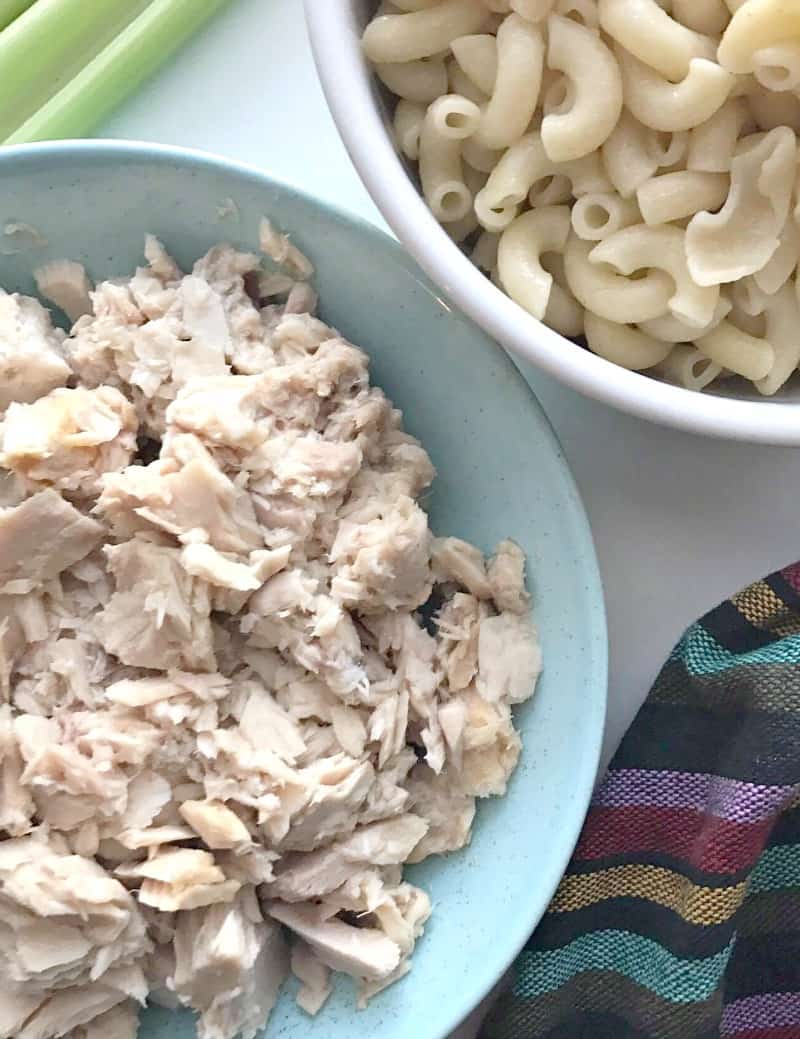 Ingredients:
Elbow pasta
Albacore tuna fish in water
1 -2 cups of mayonnaise. We don't use a lot of mayonnaise just enough so that the pasta salad has flavor is no longer dry. **We used this one with lime.
1/2 white onion
1 cup of celery
Salt and pepper
Instructions:
Cook pasta according to instructions on package
Drain tuna fish
Dice onion and celery
Add mayonnaise, salt and pepper.
Mix all together and refrigerate for about 30 minutes.
Classic Tuna Pasta Salad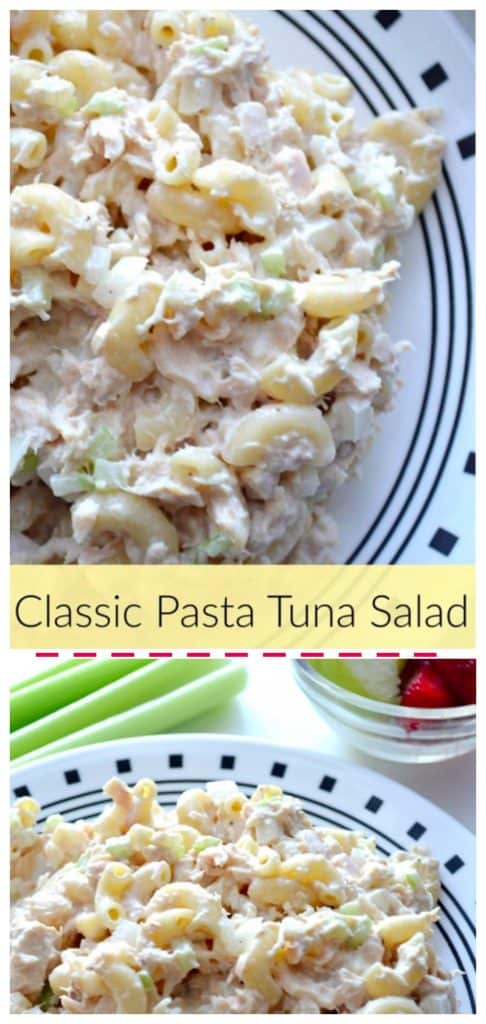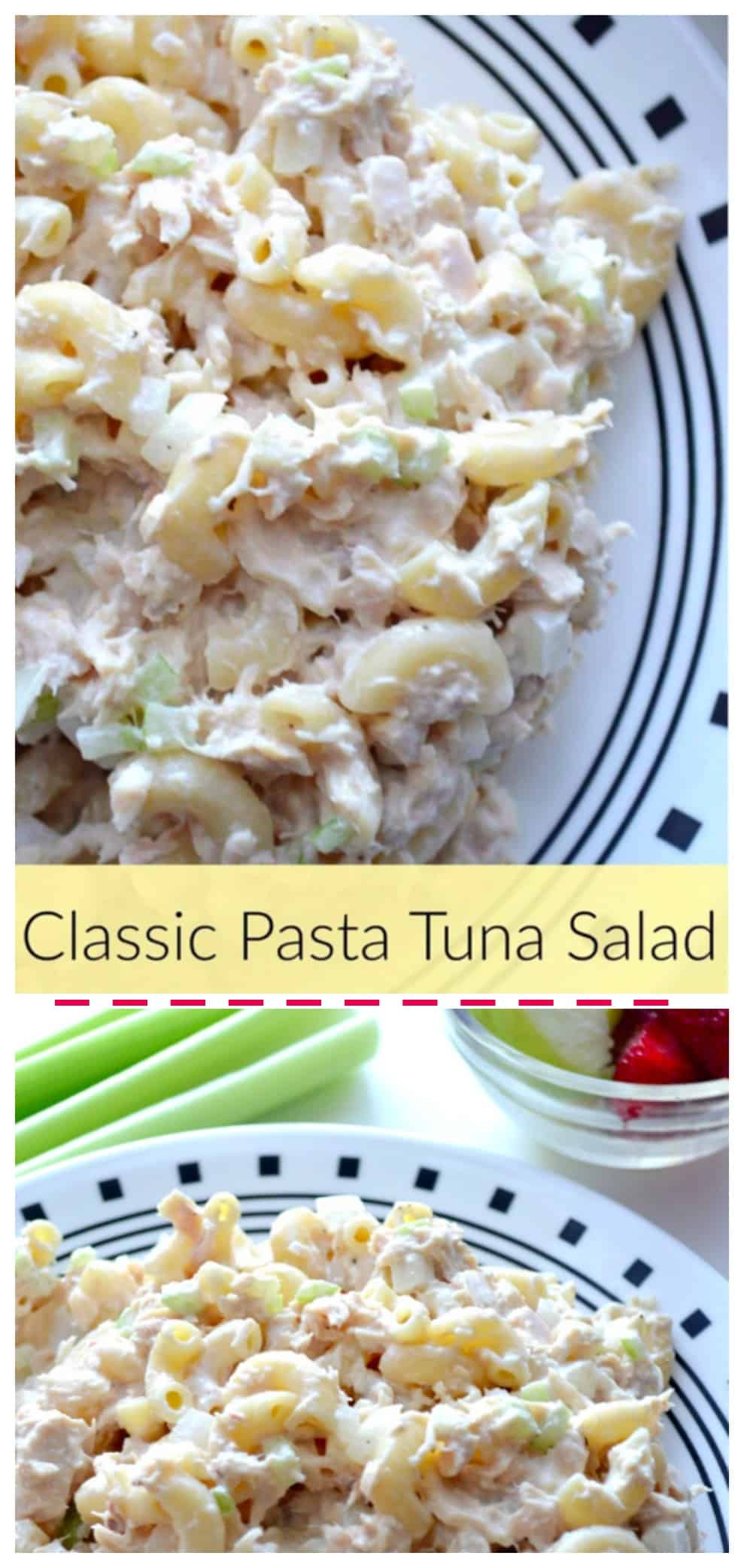 Serve this classic tuna pasta salad with fruit, crackers or for a complete meal add a soup or salad!