Summer break has officially begun and when you have six kids, you tend to run out of lunch and dinner ideas fast! On most days, Franklyn is the one that takes care of the cooking. But on days where he's home late from work, I take over. In both situations, neither of us want to be in the kitchen any more than we have to. When a co-worker of Franklyn mentioned chilaquiles with avocados and queso fresco, a simple traditional Mexican dish, he jotted down the ingredients so that we could make it at home.
Chilaquiles With Avocados & Queso Fresco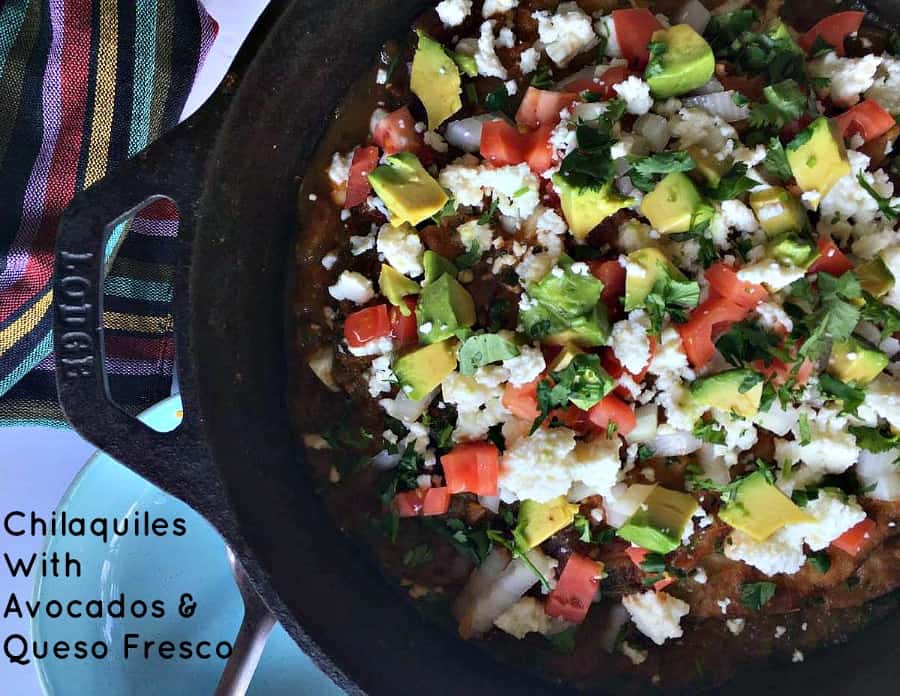 Chilaquiles is made of softened corn chips in salsa. It's normally eaten for breakfast or brunch and it's often made from the previous day's tortillas and salsas. We topped ours with avocados and queso fresco, but you can also add a fried egg for breakfast or chicken for dinner.
Chilaquiles With Avocados & Queso Fresco
Below is the easy-to-make chilaquiles recipe (more recipe ideas here).`
Ingredients:
4 tomatoes
2 jalapeños
1/2 clove of garlic
1/2 large white onion
Cilantro
Soft white corn tortillas
Queso fresco
Avocado
Instructions for Salsa: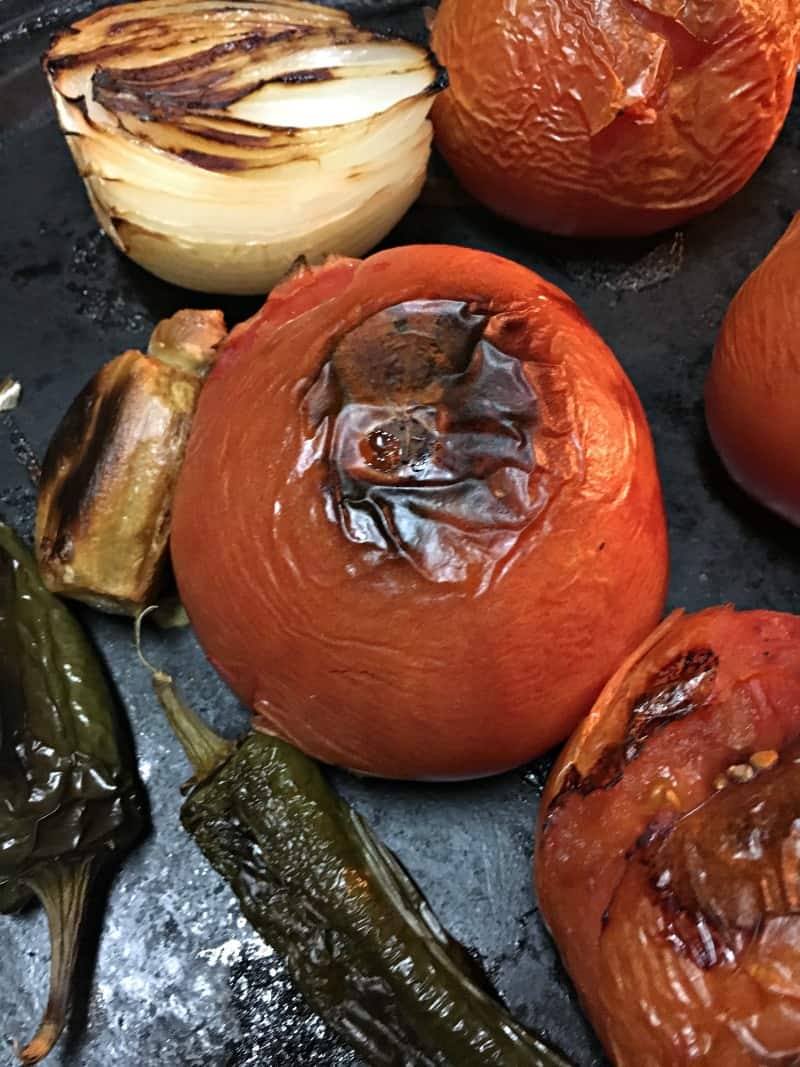 Heat oven to broil. Place vegetables on baking pan and broil, turning occasionally as the tomato skins start to blister and blacken, about 10 minutes. Transfer roasted vegetables to a blender. Add 2 tbsp. a handful of cilantro, salt and pepper to your liking to the blender and purée until smooth. Set sauce aside.
---
Chilaquiles
Pour about 1/4 cup of oil into a large frying pan over medium heat. When the oil is hot, add  tortillas, until lightly brown and slightly crisp. Place tortillas aside and drain pool from frying pan. **We used a cast iron skillet but any kind will work.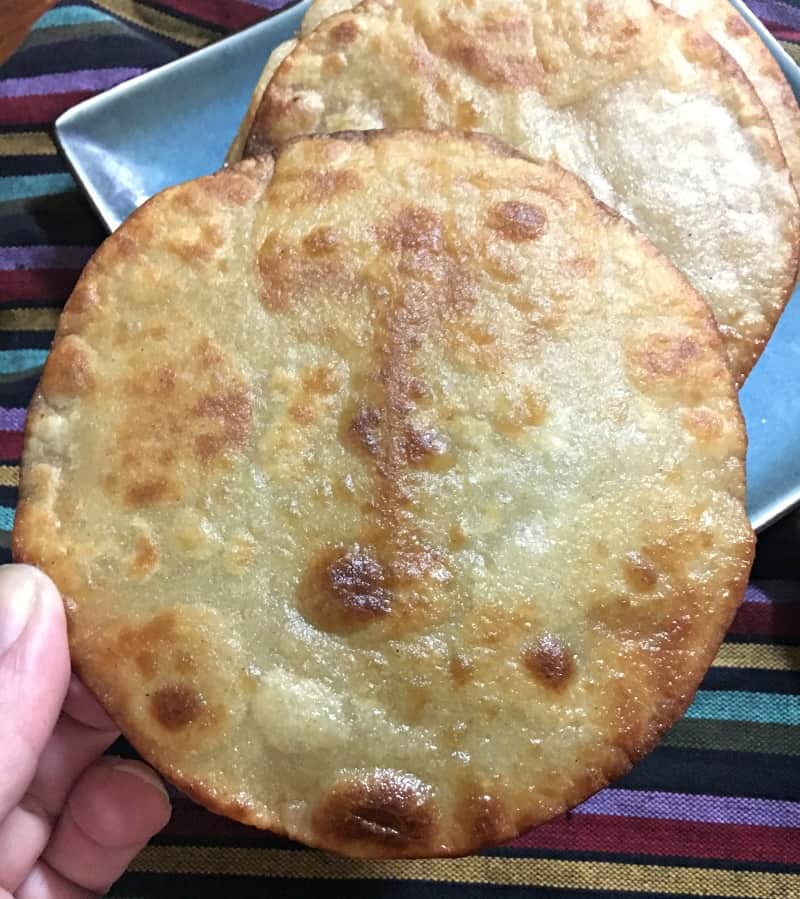 Place tortilla back in frying pan, slowly adding 2-3 at a time and add salsa and cook until tortillas are soft. Season with salt and pepper.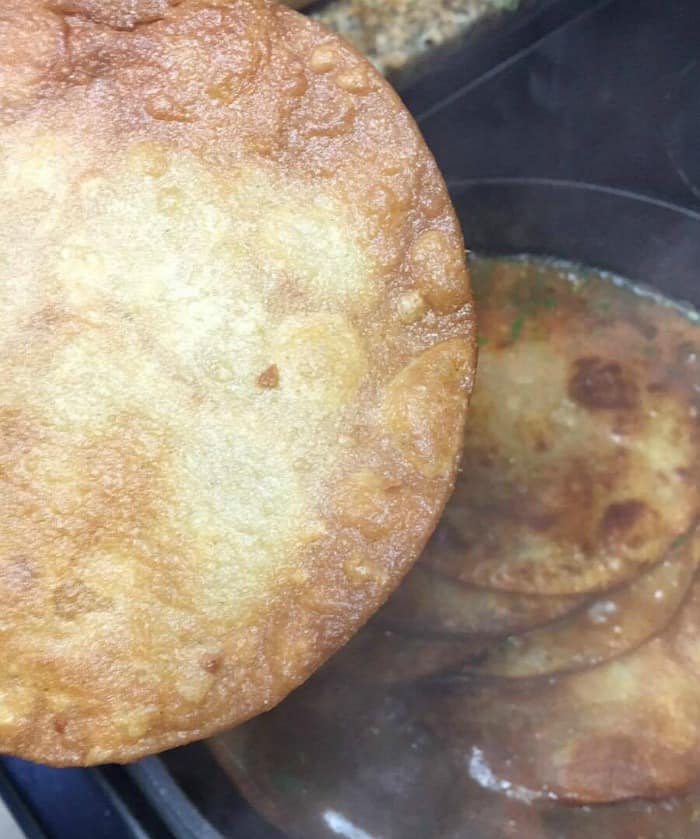 Add your toppings and serve! We topped ours with half of an avocado, a handful of cilantro and 3 ounces of queso fresco.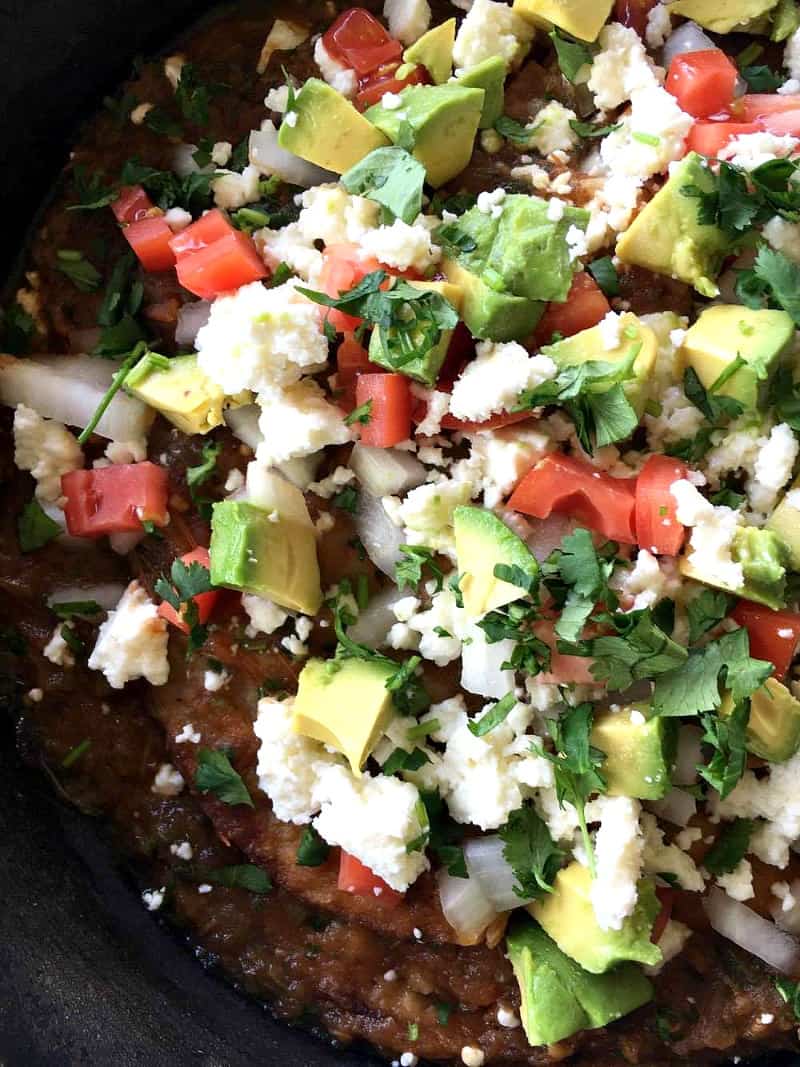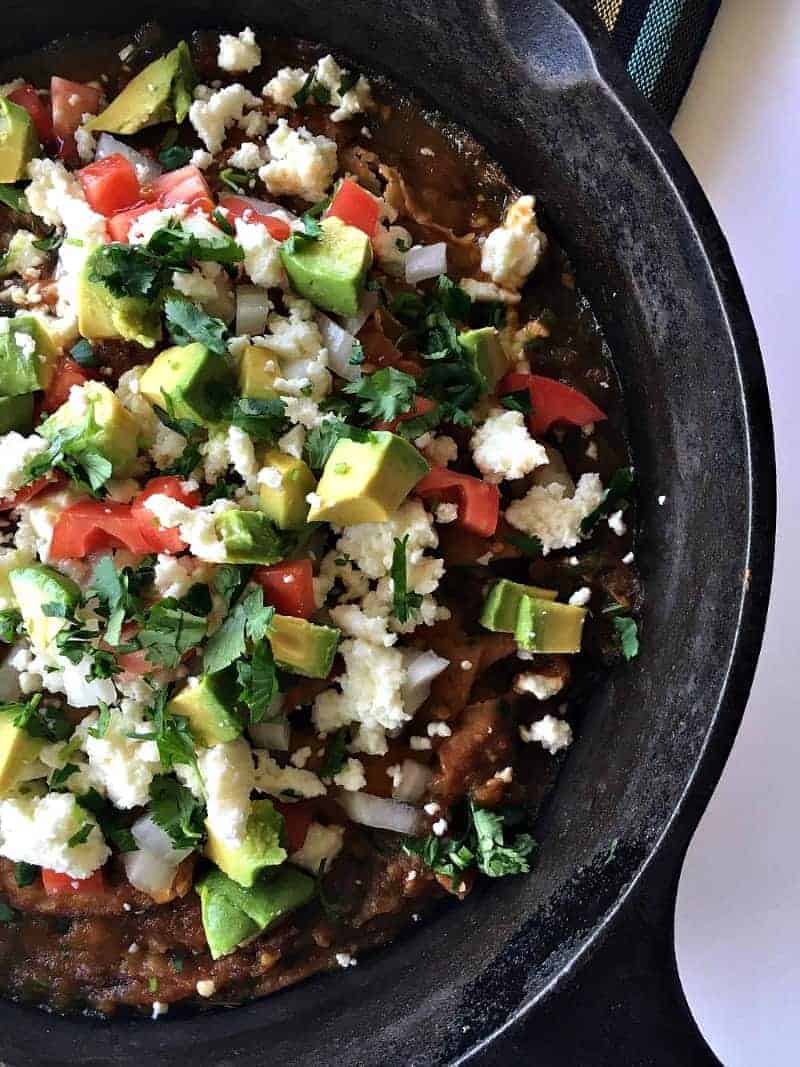 Have you ever had chilaquiles? What are some of your favorite toppings?
Chilaquiles With Avocados & Queso Fresco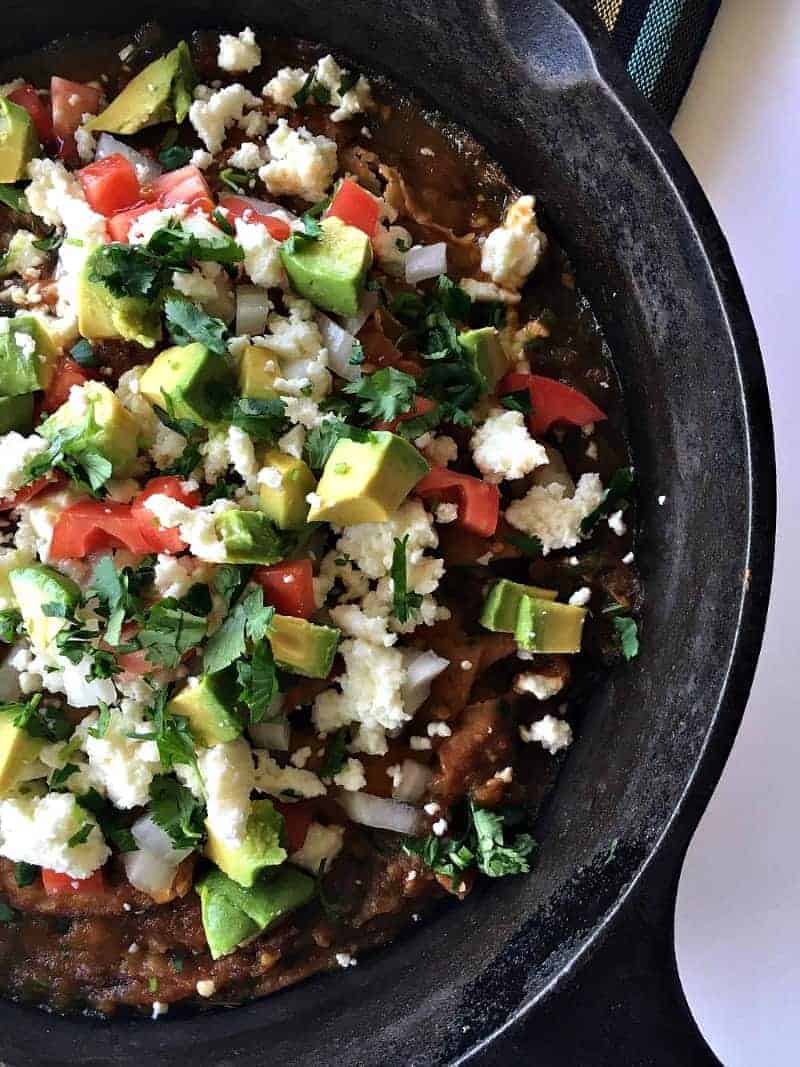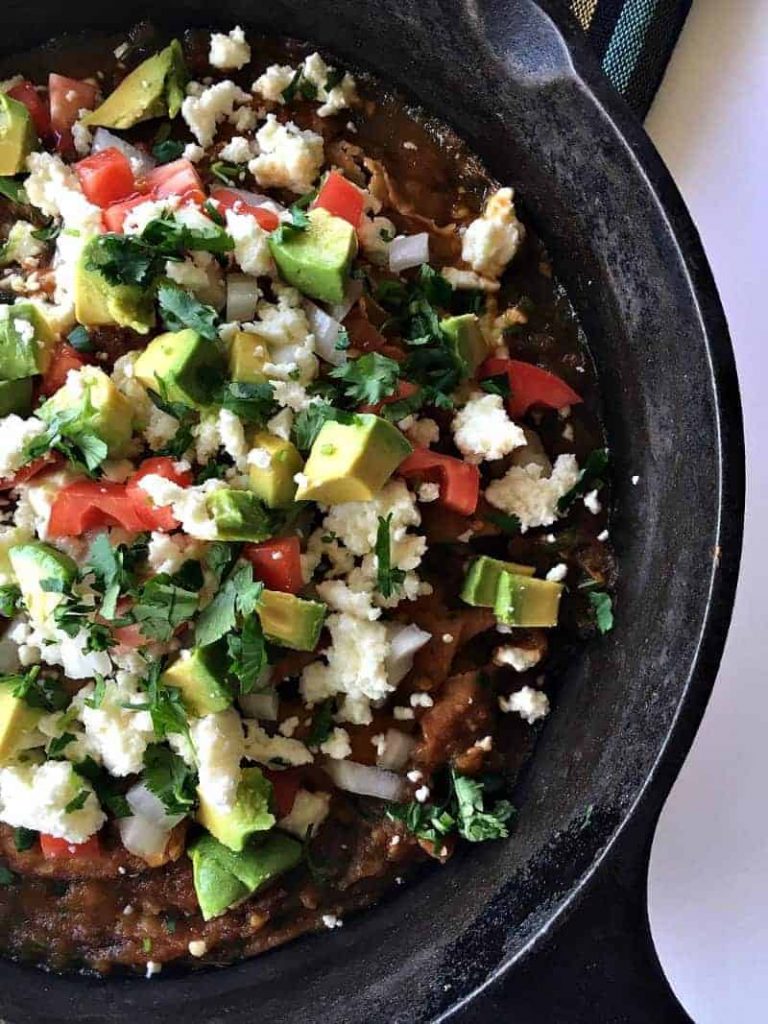 Pin for later!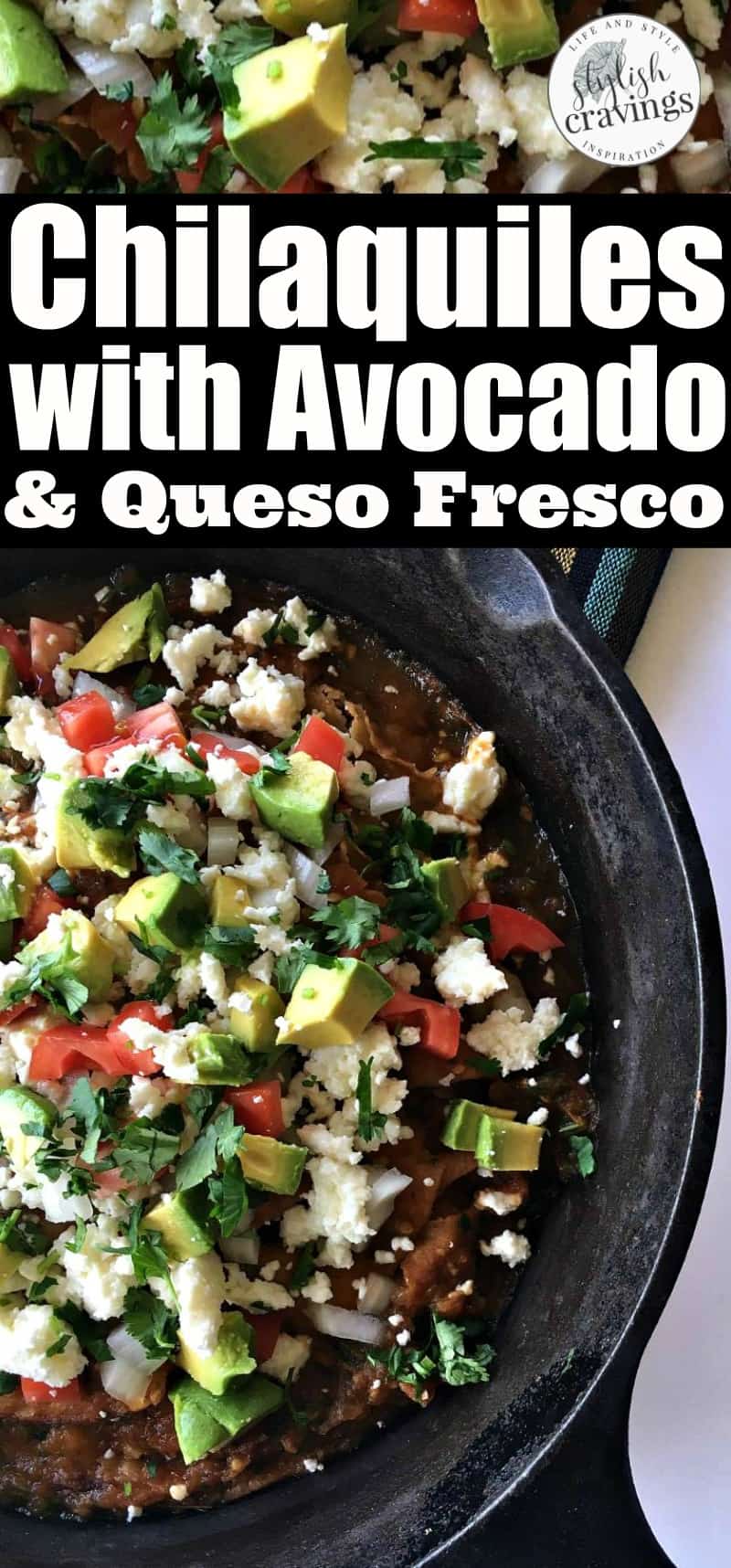 Looking for some more dinner ideas? Click images below for some of our favorite recipes.
MINI MUSHROOM & WILD RICE BURRITO + JALAPEÑO CILANTRO DIPPING SAUCE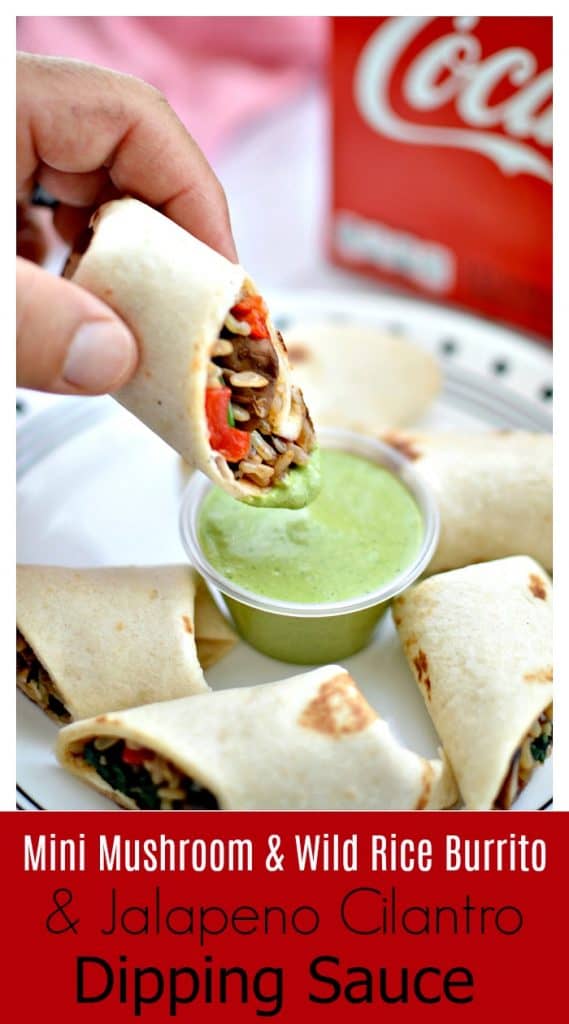 Vegan Dominican Chimi Burger