This post may contain affiliate links.
I love sweet potatoes and often make them with eggs for breakfast, with fish and veggies for lunch or dinner and as of lately we've been baking them for a crispy snack. Since Valentines Day is right around the corner I thought it would be fun to make some sweet potato hearts. Originally we were just going to use a cookie cutter and make some sweet potato hearts sprinkled with sea salt and bake chips but I decided to add a sweet twist to them and made chocolate sweet potato hearts and add some shredded coconut.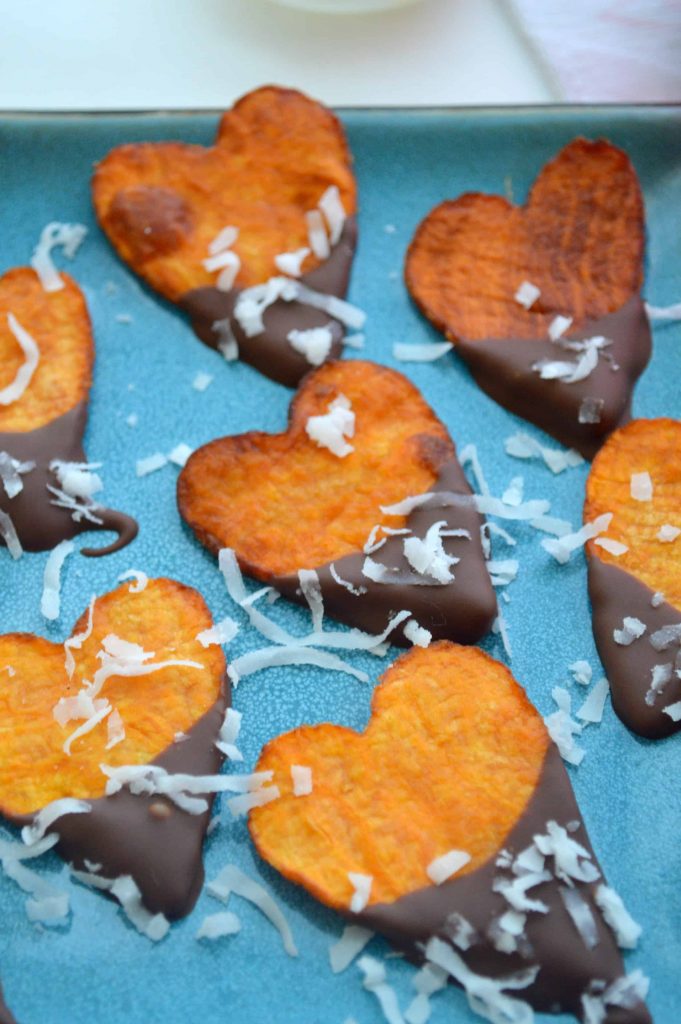 We still baked the sweet potatoes and sprinkled with sea salt, but we then dipped into chocolate and topped with shredded coconut. It's a different combo but these chocolate sweet potato hearts taste absolutely amazing, and even Joseph who's my pickiest eaters was devouring them! See the easy to make chocolate sweet potato hearts with shredded coconut recipe below!
Chocolate Sweet Potato Hearts
What you'll need: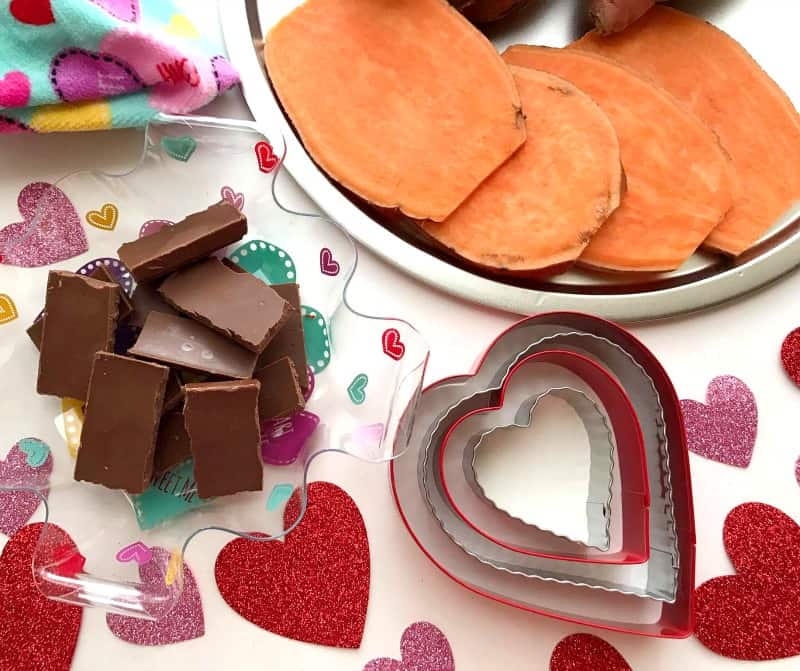 Sweet Potatoes
Heart Cookie Cutters
Sea Salt
Melting Chocolate
Shredded Coconut
Olive Oil
Instructions:
Preheat oven to 350 degrees
Rinse sweet potatoes, dry and slice sweet potatoes. **If you want them really crispy slice as thin as you possibly can. My sweet potato hearts do not have chip crispiness, but they're crispy enough to have a slight crunch.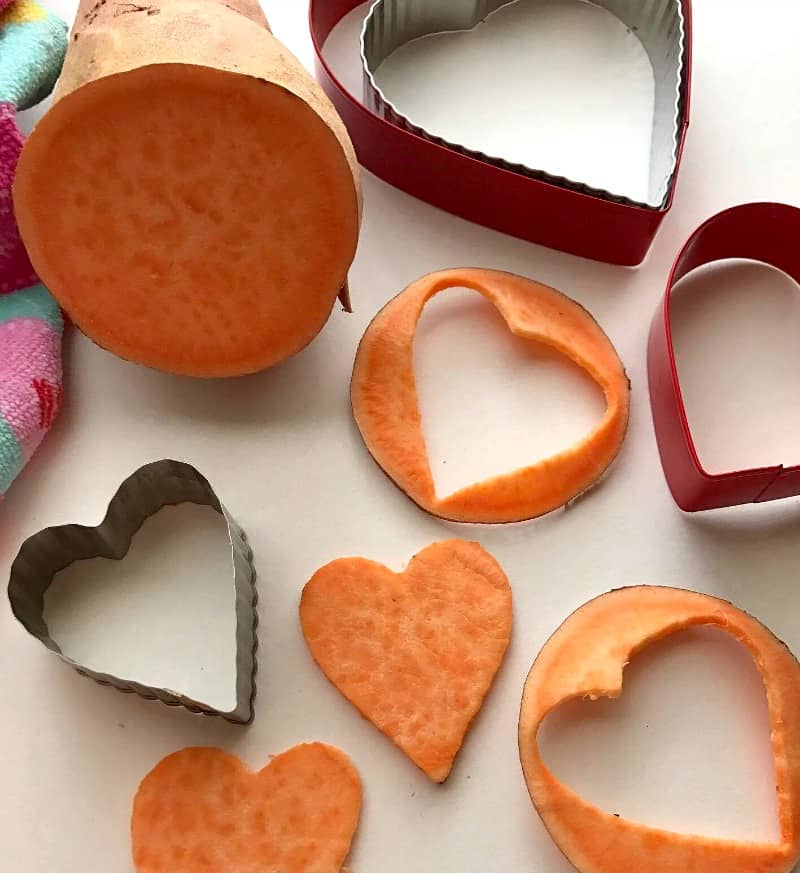 Toss hearts in olive oil and sprinkle with a pinch or two of sea salt.
Lay out on baking sheet and bake for about 1 hour and flipping half way through. **Bake for 2 hours if you're going for chip like crispiness.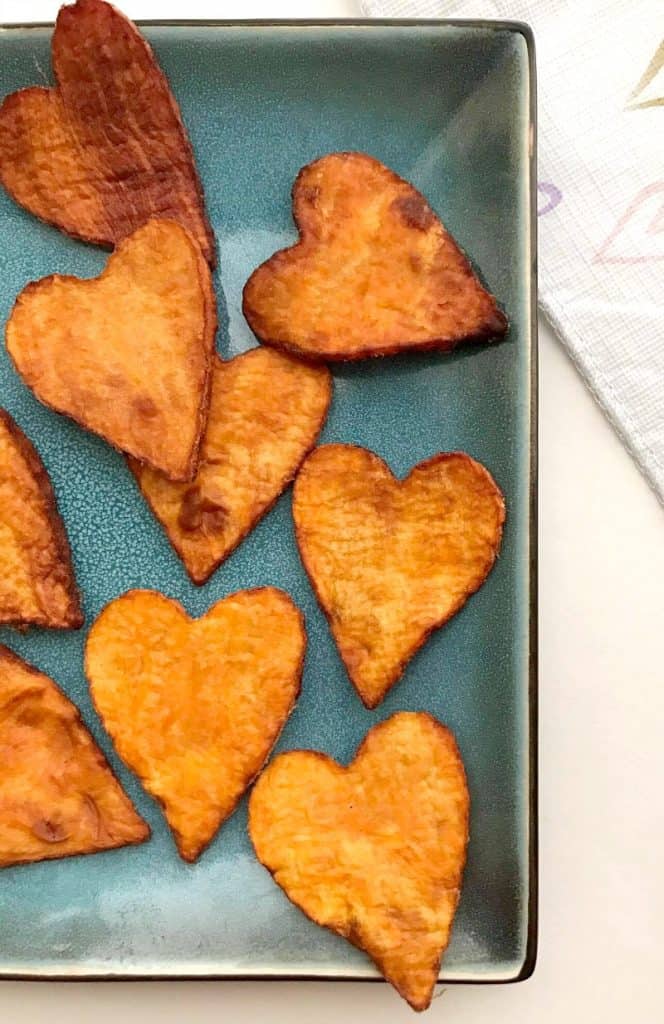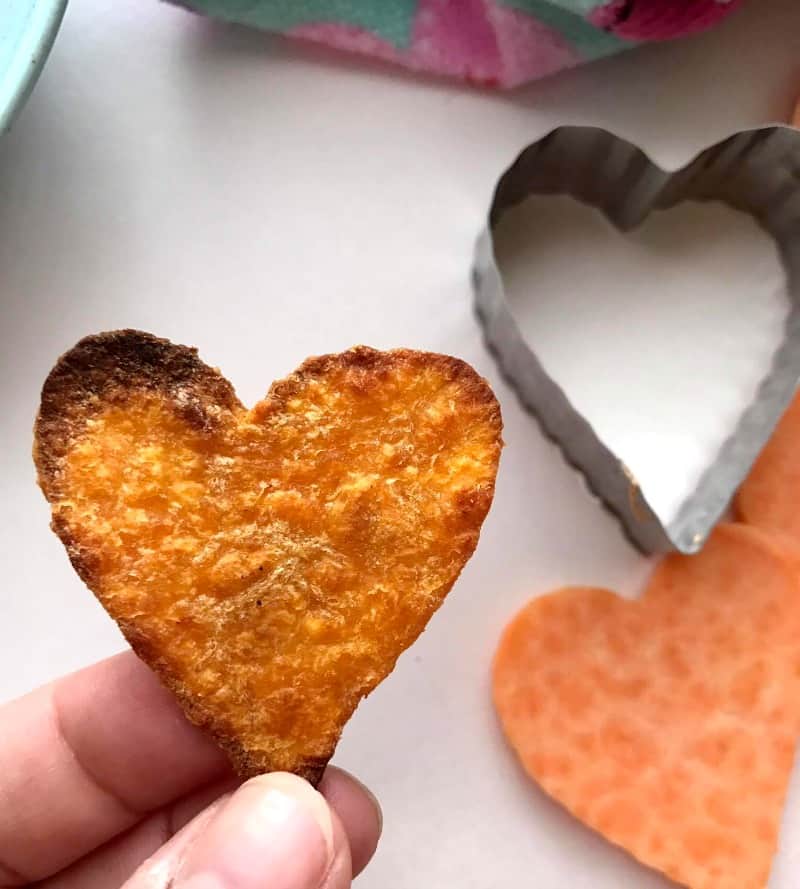 Remove when crisp and edges have browned. Set aside to cool.
Melt chocolate (you can use a microwave at 30 second intervals or the handy Crock-Pot Little Dipper)
Once sweet potato hearts have cooled down, start dipping hearts into melted chocolate and then sprinkle with shredded coconut.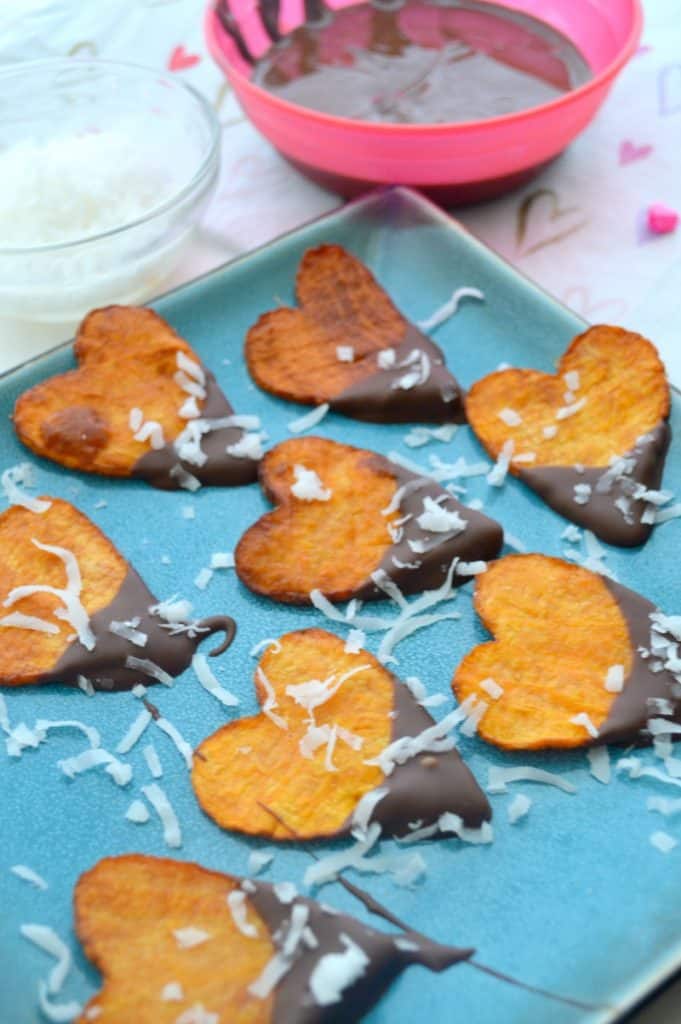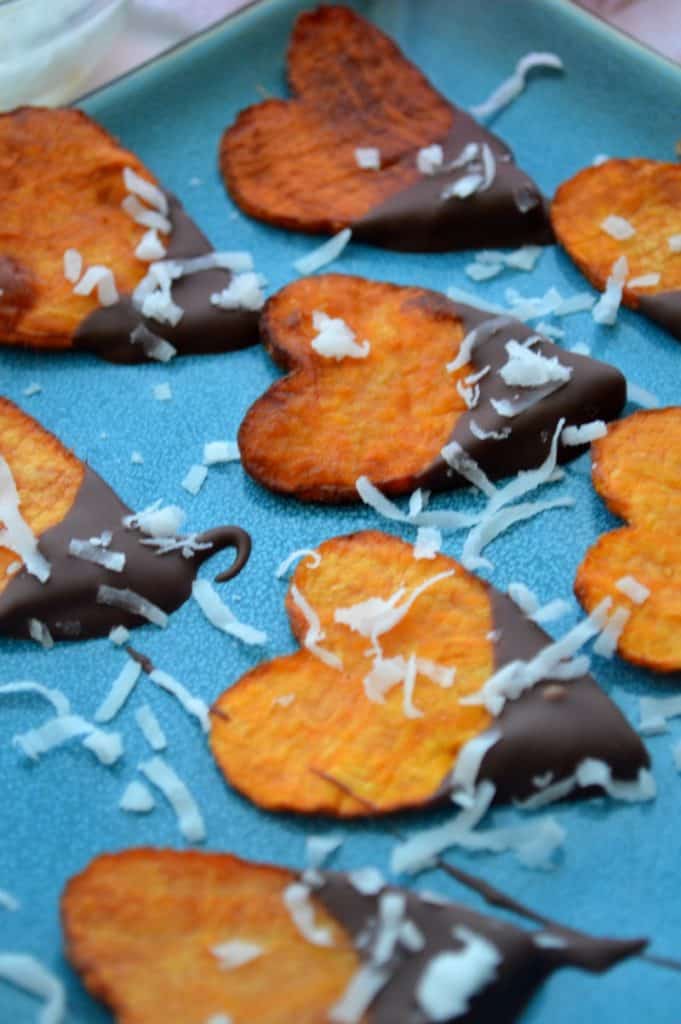 Refrigerate until chocolate is firm and serve.
These chocolate sweet potato hearts recipe is perfect for Valentines day, desert or as a after school treat or dessert!
Pin for later!
More sweet treats below!