While it seems that most kids are officially back into their normal school routine my kids are still home until next week. If your kids are still home and bored like mine these sprinkle marshmallow pops are a fun and easy recipe that a you can make with the kids. All you need are a few ingredients to make these pretty sprinkle marshmallow pops that would make the perfect treat for parties!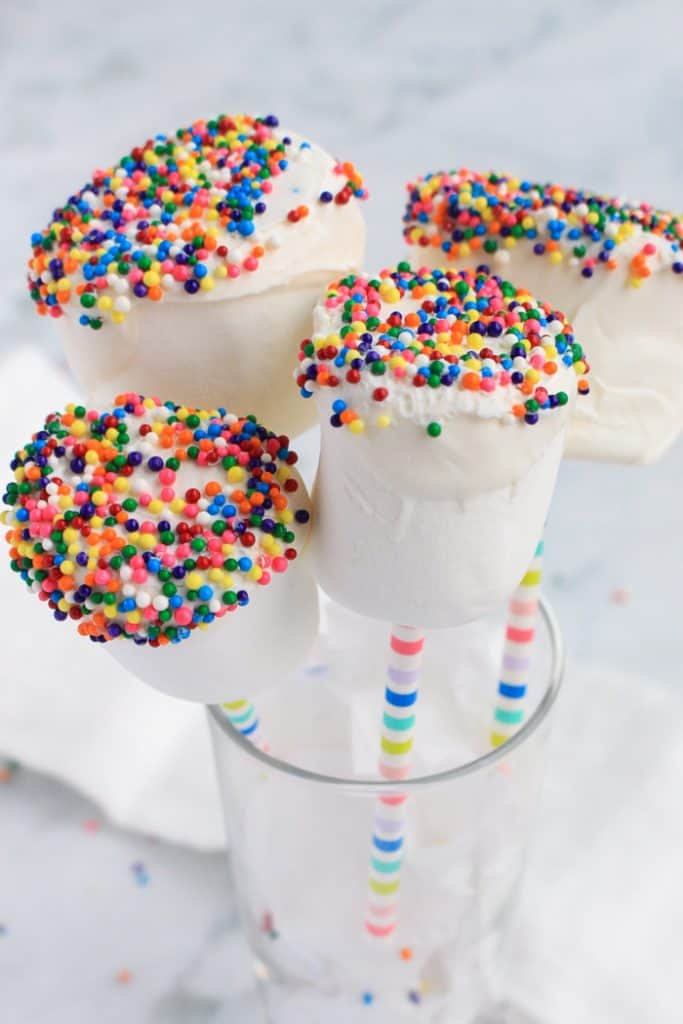 Sprinkle Marshmallow Pops
What You'll Need: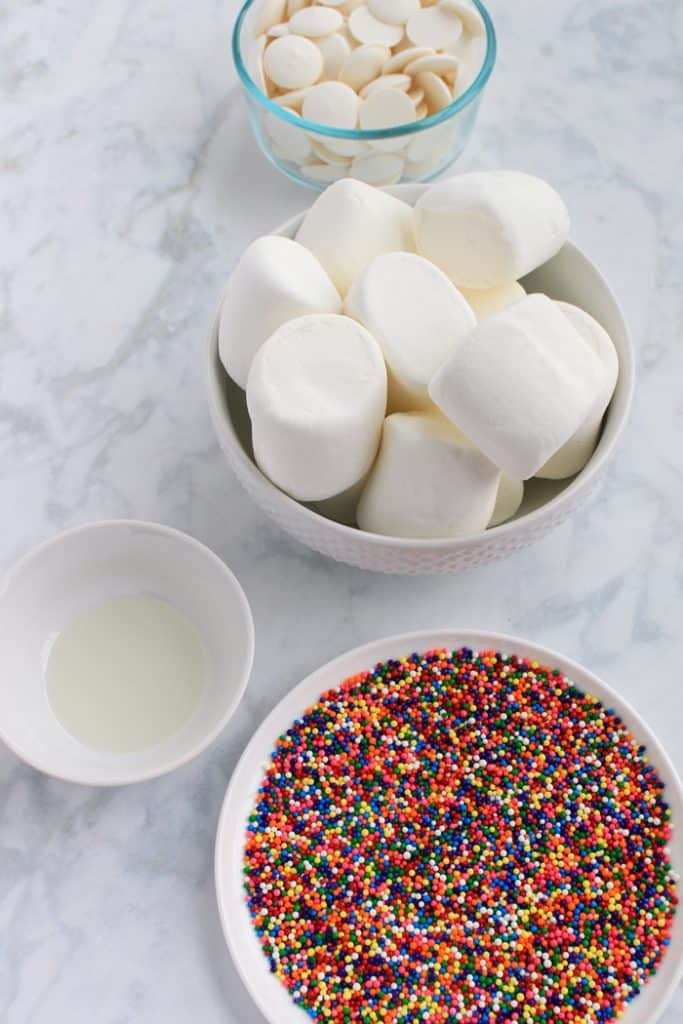 12 Jumbo Marshmallows
2 Cups White Candy Melts (12 oz. Bag)
1 1/2 tbsp. Vegetable Oil
Sprinkles of Choice
12 Paper Straws
Instructions:
Place marshmallows on a flat surface and firmly twist in straw about 3/4 of the way.
Pour candy melts and vegetable oil into a microwave-safe cup. Microwave in 30 second increments until fully melted (about 90 seconds), mixing well each time. Allow to cool for about five minutes.
Dip half of the marshmallow into melted chocolate and twist to allow excess to drip off.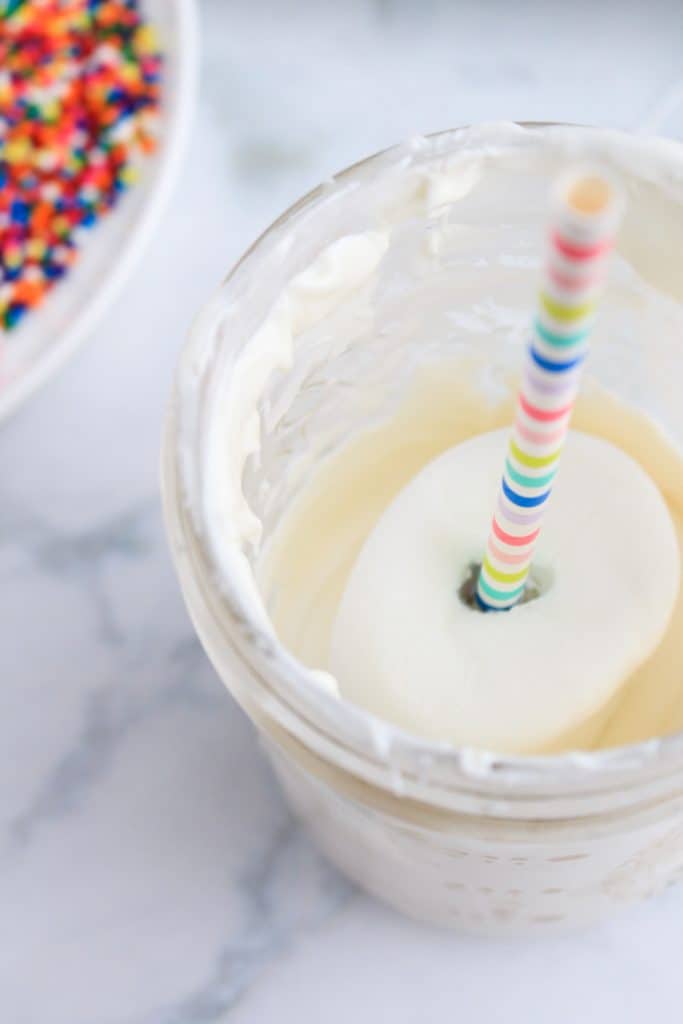 If you'd prefer to fill the gaps around the straw and create a hard shell around the marshmallow, submerge the marshmallow completely until the chocolate reaches the base of the straw. When allowing the excess to drip off, hold the pop horizontally so the weight of the chocolate doesn't loosen the grip of the straw.
Note: If using this method for all pops, you'll need an additional bag of candy melts.
Place on a parchment-lined surface to dry (straw side up) until tacky, but not completely dry. You'll know it's ready when it's still wet, but no longer drips when you lift it off the parchment.
Firmly press bottom of marshmallows into a plate of sprinkles, being sure to roll sprinkles onto the bottom edges so some sprinkles are visible when marshmallows are flat.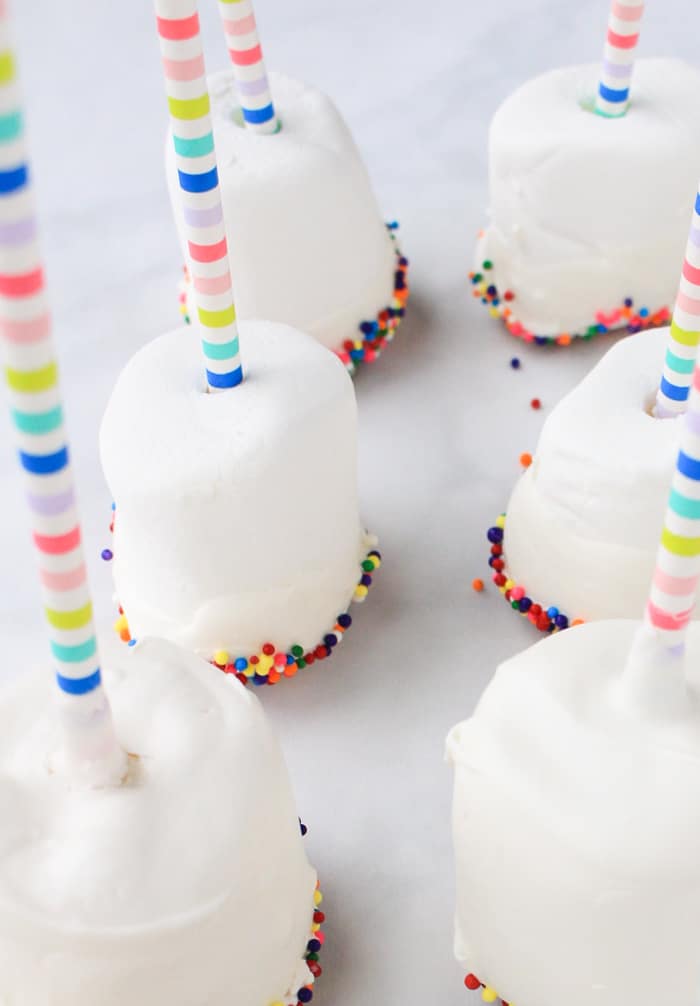 Allow to dry completely before serving.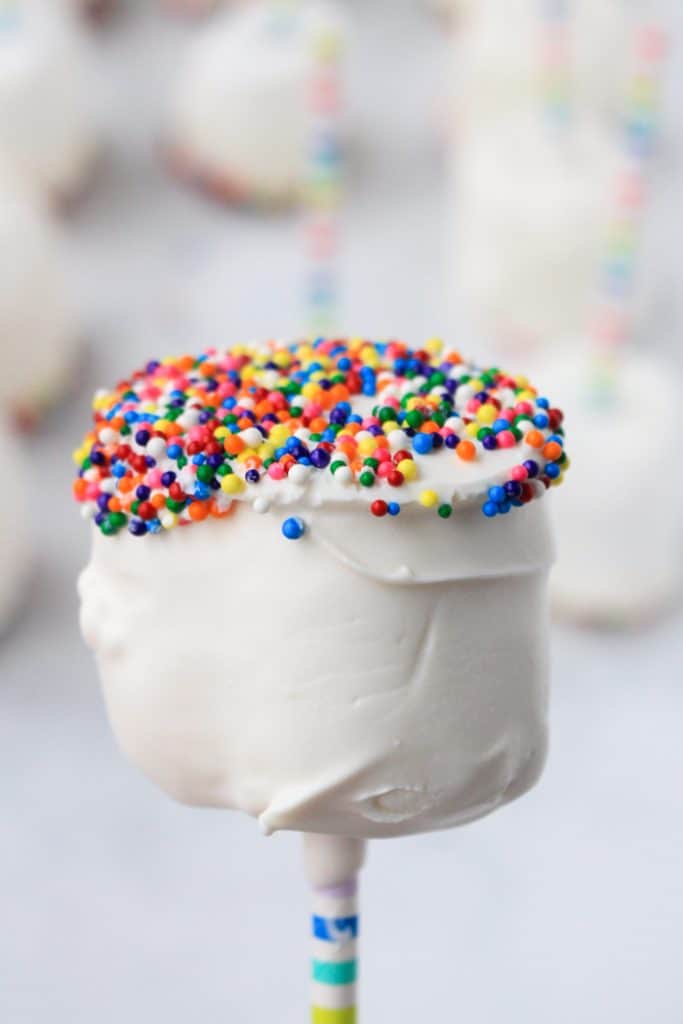 Click on image below to pin and save for later
Tip:
If marshmallows have dried before dipping into sprinkles, microwave water in a bowl until boiling, pour off water and dry off bowl. Then twist the marshmallow pop around the hot bowl to slightly melt the bottom of the marshmallow pop.
Aren't they Sprinkle Marshmallow Pops pretty!?
Click on images below for some more sweet treats!