All you need to make these mouthwatering crispy chicken wrapped jalapeno poppers are four ingredients! This tasty twist on the favorite jalapeño popper recipe makes for the perfect finger food for guests!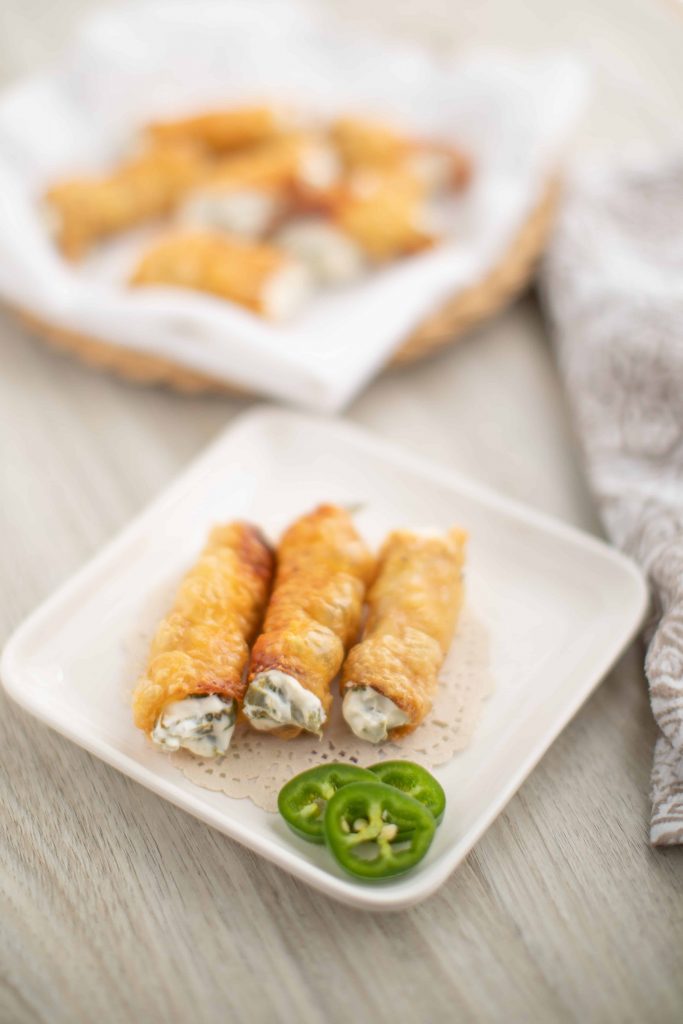 I've made jalapeño popper empanadas, I've even made jalapeño popper stuffed chicken, and now, I've decided to make these crispy chicken wrapped jalapeño poppers! A unique take on the jalapeño popper appetizer that everyone loves! This recipe finger licking good recipe also happens to be low carb and Keto friendly!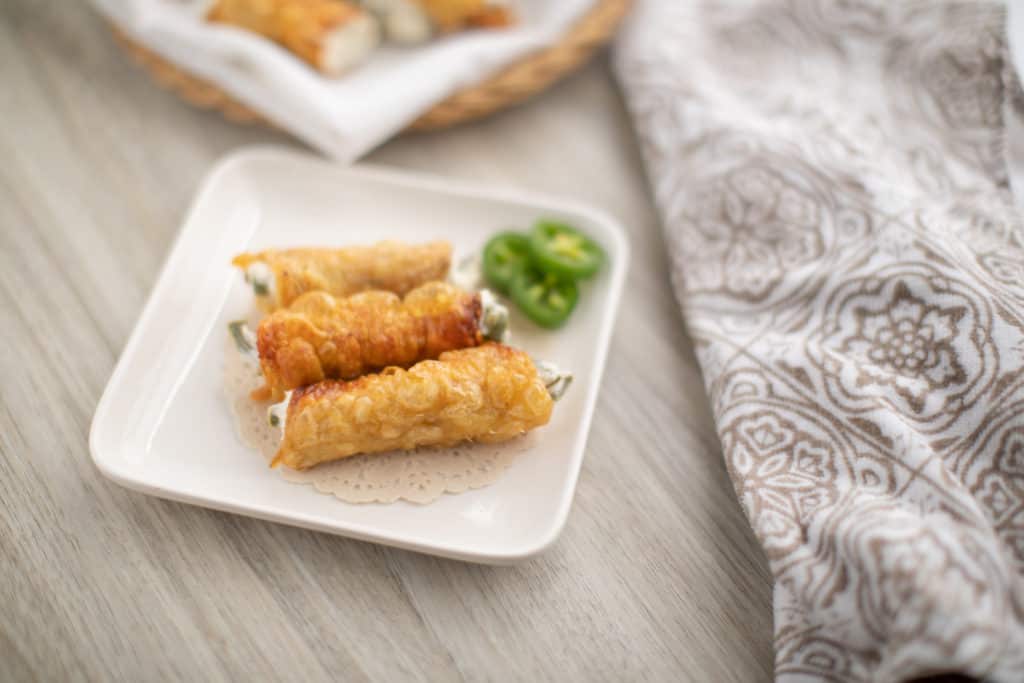 More Recipes You'll Love:
Keto Avocado Chips
Bacon Cheeseball Bites
Taco Stuffed Avocado
How To Make Crispy Chicken Wrapped Jalapeno Poppers
All you need to make these tasty jalapeño poppers is a dozen skins from chicken thighs, a block (8 ounces) of cream cheese, 2 tablespoons of olive oil, and 6 large jalapenos. You can, of course, also add a sprinkle of either shredded sharp cheddar cheese or pepper jack cheese to the filling.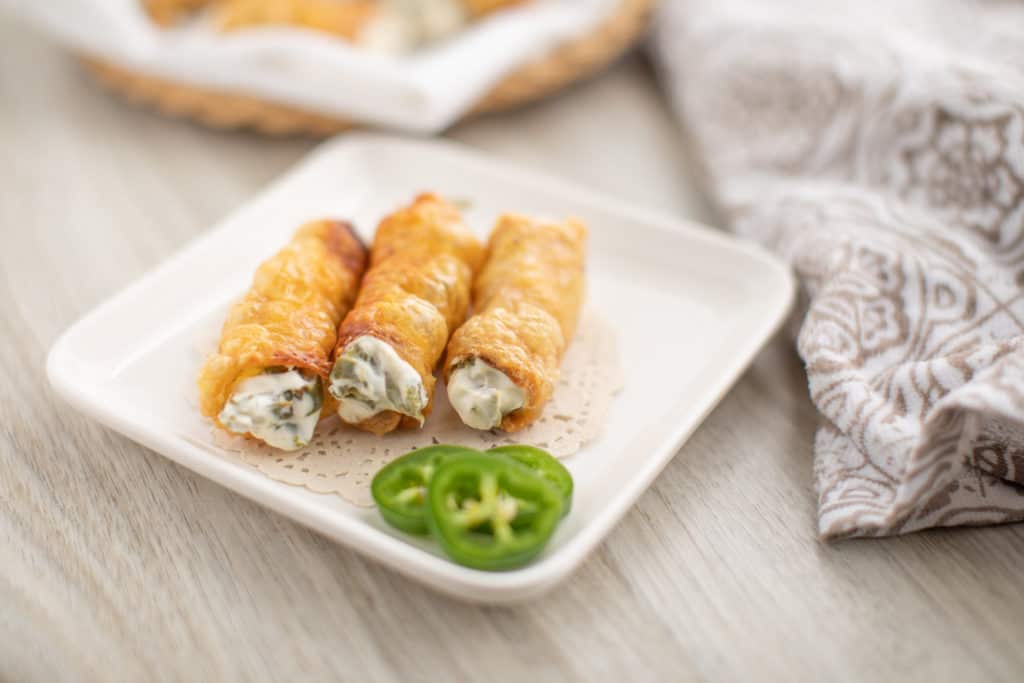 Ingredients:
For a dipping sauce, you can choose between a buffalo hot sauce (my personal favorite) or a creamy avocado dipping sauce. Both are great options, but in my opinion, the crispy chicken skin gives the jalapeño popper the perfect amount of flavor! It's so yummy!
All you need to make these mouthwatering crispy chicken wrapped jalapeno poppers are four ingredients!
A dozen skins from chicken thighs
8 ounces cream cheese
2 tablespoons olive oil
6 large jalapenos
Wash and cut jalapenos lengthwise, and remove seeds.

Place on a baking sheet and coat with olive oil.
Place under high broiler for about 5-8 minutes or until done.
Dice jalapenos once slightly cooled.
Preheat oven to 250 degrees F.
Cut sheets of parchment paper into 4 x 8 inch rectangles.
Roll parchment paper into 4 inch-long tubes.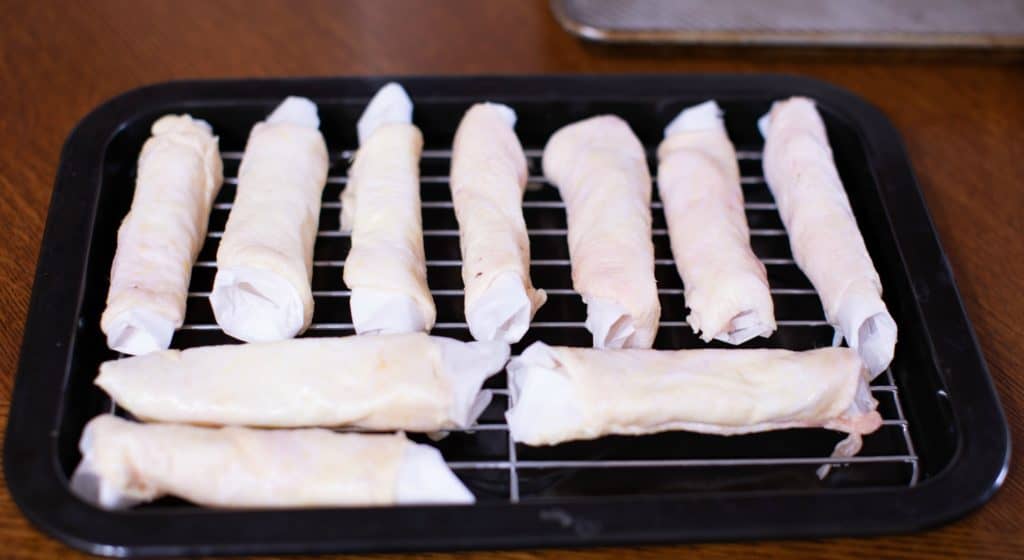 Wrap chicken around parchment paper tubes.
And place on baking sheet, wrap side down.
Bake for 10 minutes, then increase oven temp to 450 degrees F and bake an additional 10 minutes.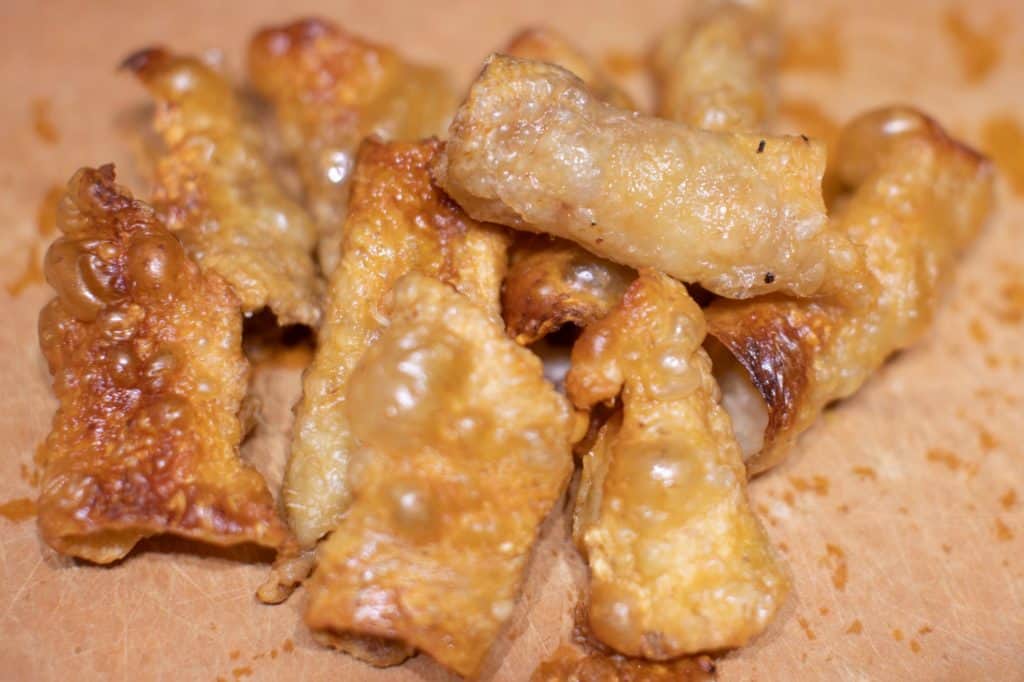 Flip and bake an additional 5 minutes, or until brown and crispy.
Remove from pan and work parchment paper wraps out of skins by twisting paper. Twist paper from the ends. Be gentle not to squeeze the skins, as they are very crispy and delicate.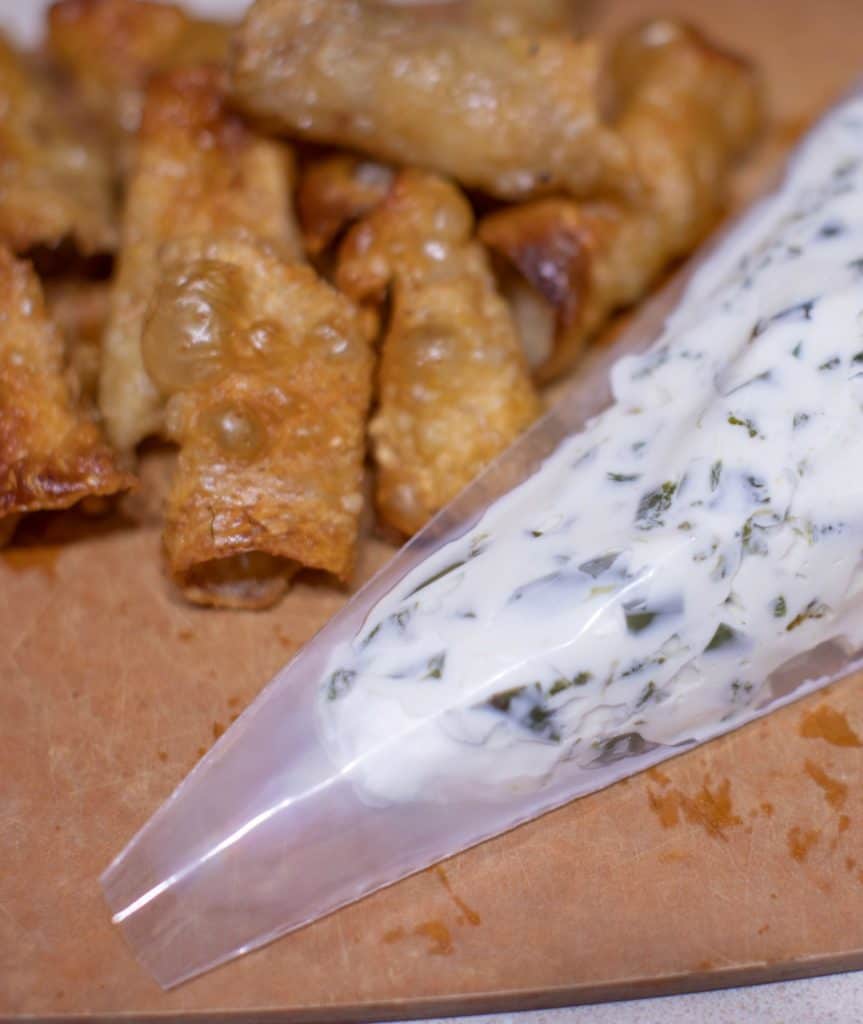 Heat cream cheese in the microwave for about 45 seconds, or until warm.
Gently mix in the jalapeno pieces.
Pipe cream cheese mix into chicken skins, and serve.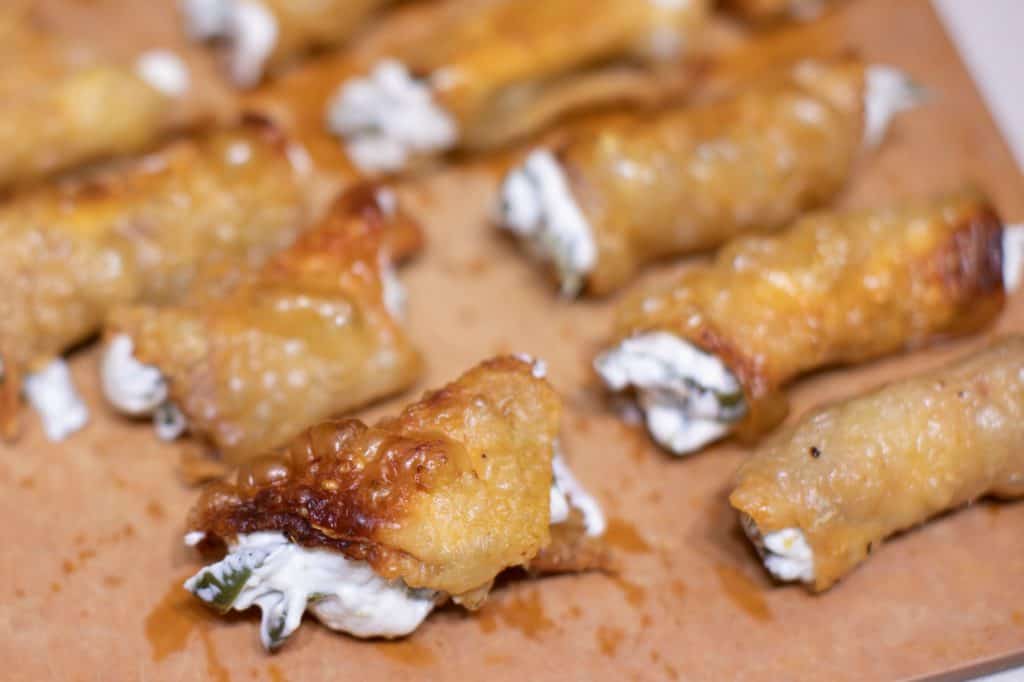 Pin for later!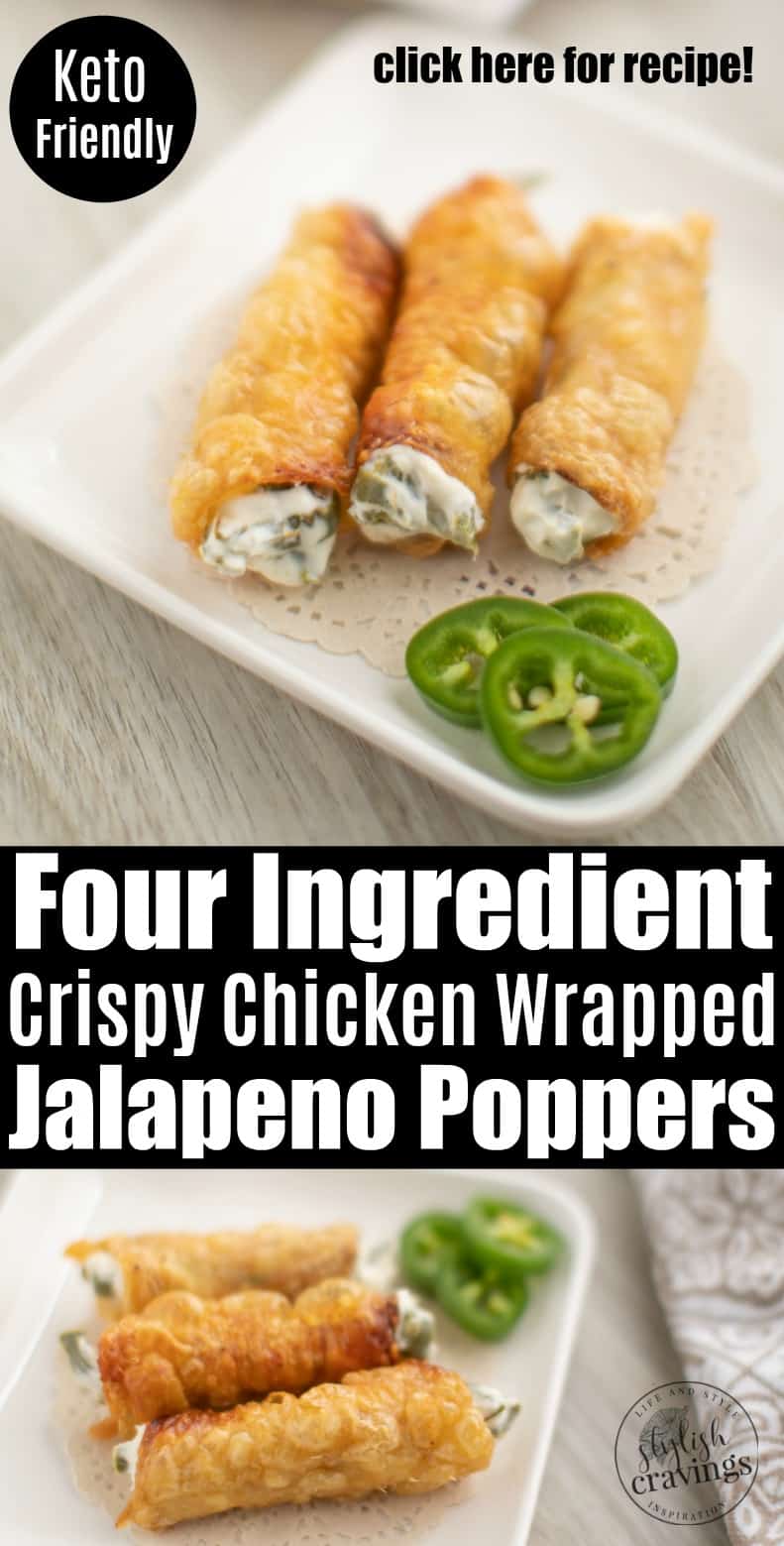 Follow me on Pinterest where I share more yummy recipes!