This shop has been compensated by Collective Bias, Inc. and its advertiser. All opinions are mine alone. #HappierFirstMoments #ForBetterBeginnings #CollectiveBias
The last time  I wrote about Playtex Baby™ Bottles (click here to read), it was about how important a role they played in creating a better beginning in each one of my six kids, but I didn't realize that Lauren (number 7), who was on her way, would be needing them even more. She had a pretty bad case of reflux from about the second week she was born while I was breast feeding her. We went back and forth between breast feeding and bottle feeding (Playtex Baby Bottles use the "Naturalatch Nipple" to help the baby latch on naturally) but it wasn't until we not only switched formulas, but also stuck to using Playtex Baby™ VentAire® bottles that we saw a real difference. Their angled bottle design helps promote semi-upright feeding which is recommended by pediatricians to help prevent reflux and ear infections as well. Scroll down to see how I used the Playtex bottles for a super cute DIY baby bottle place card holders!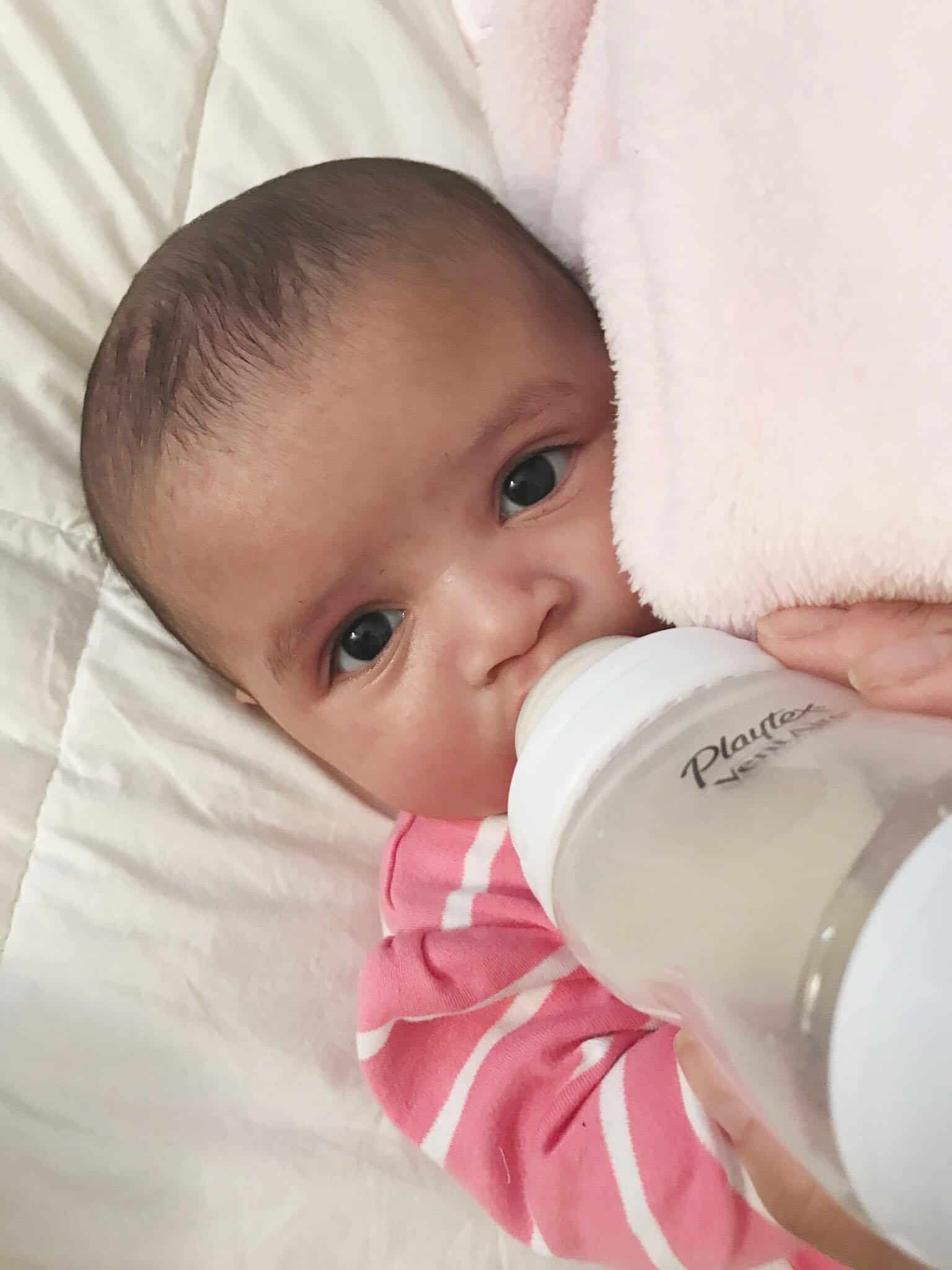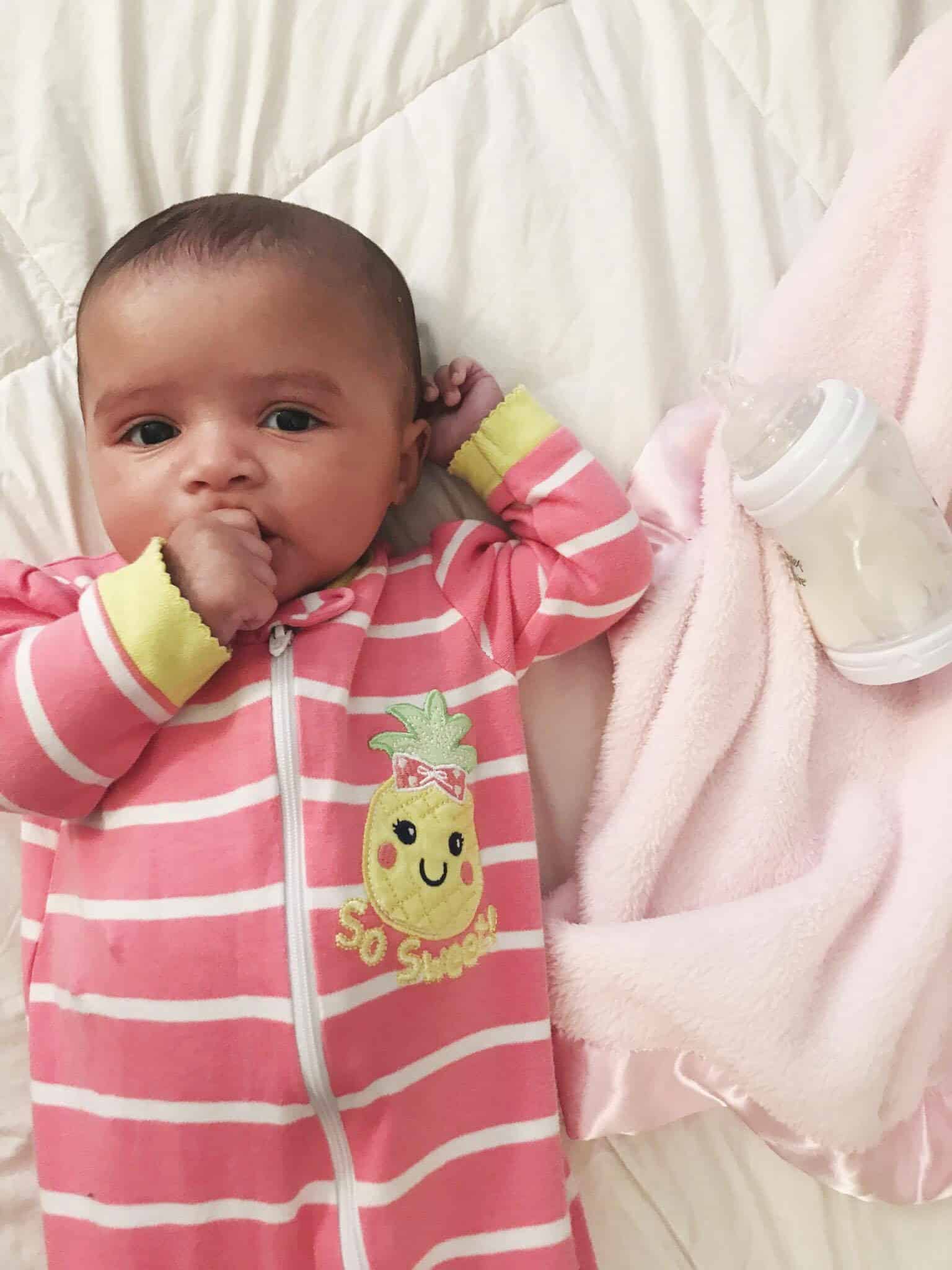 It wasn't fun watching her feed uncomfortably and always moaning, groaning and exhausted because she couldn't sleep. The Playtex Baby™ VentAire® bottles that I bought at Target have a unique bottom vent  designed to keep air at the back of bottles and out of the baby's tummy. It provided lots of tummy comfort and even helped Lauren be my FIRST (after 6 kids) all night sleeper before she even turned 3 months. I was once again shown why I've depended on and loved the BPA-free Playtex  Baby bottles for so long, because they've always provided less colic and reflux, which results in happy feedings with complete Tummy Comfort and for me (and Lauren, of course), is just priceless!
Want to give Playtex Baby™ VentAire® bottles a try? Hover over the photo to click through to Target.com and buy them!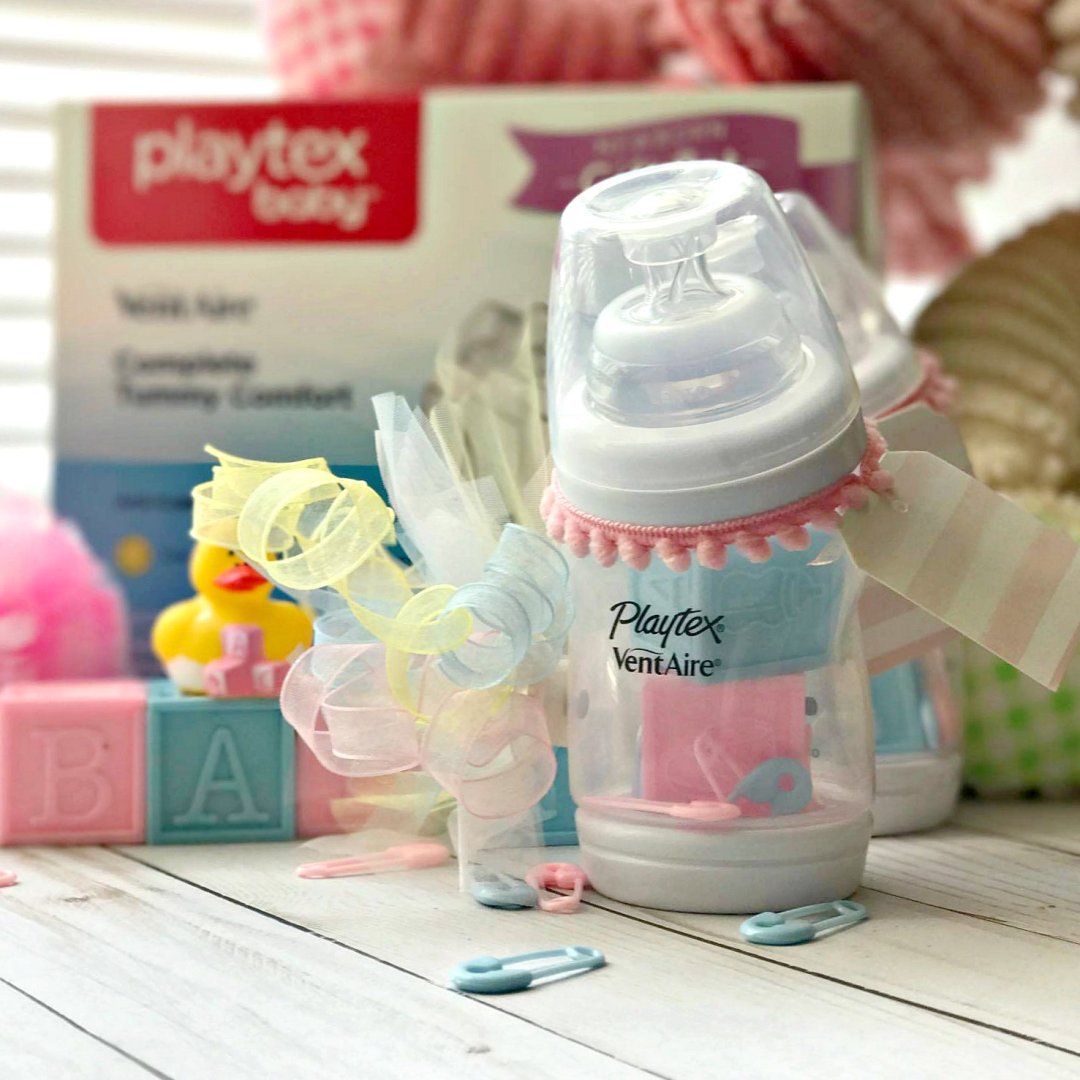 Playtex Baby Bottles are clinically proven to allow for a more natural feeding rhythm and promotes easy switching between breast and bottle feeding, making them perfect to gift them at baby showers. I even suggested the DIY baby bottle place card holder tutorial to a friend of mine and they were a hit! Scroll down for instructions on how to make the DIY baby bottle place card holders.
DIY Baby Bottle Place Card Holders
Supplies:
Playtex Baby™ VentAire®
Gift tags
Pom pom strips
Ribbon
Assorted baby themed party favors
How To: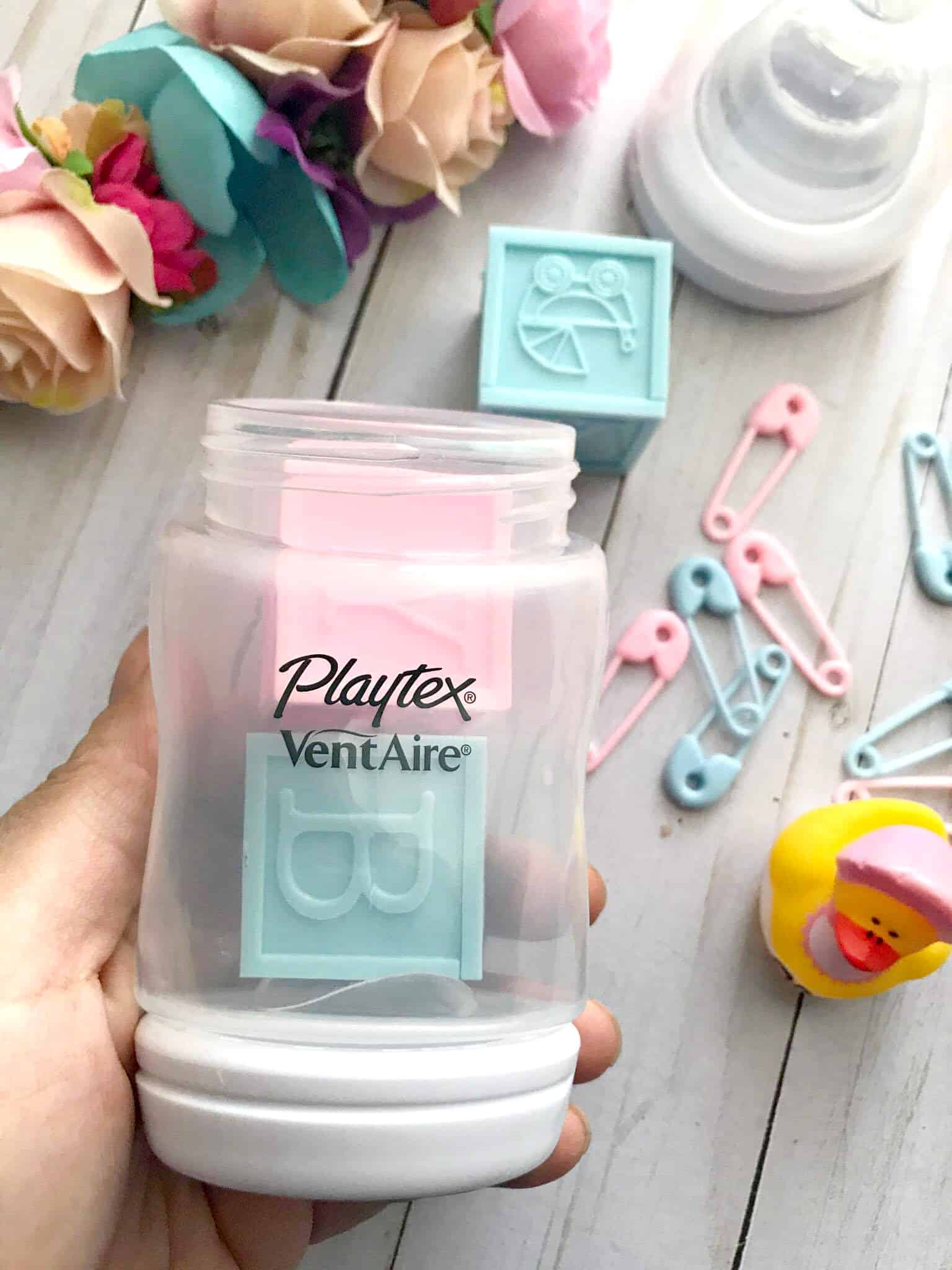 Grab your baby bottle and fill it with assorted party favors.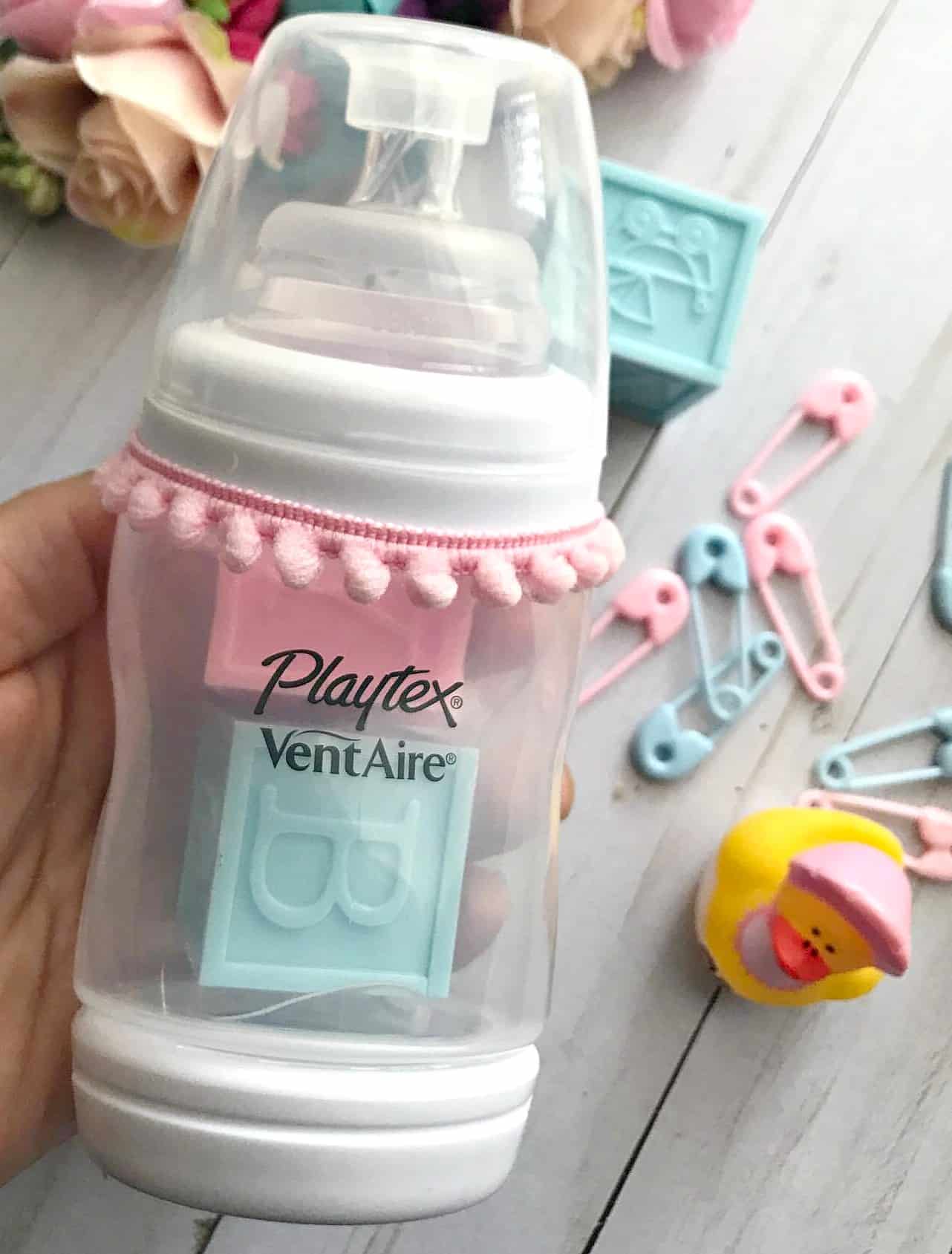 Place back your nipple and tie on your pom pom strip. Trim back and tie on your gift tag.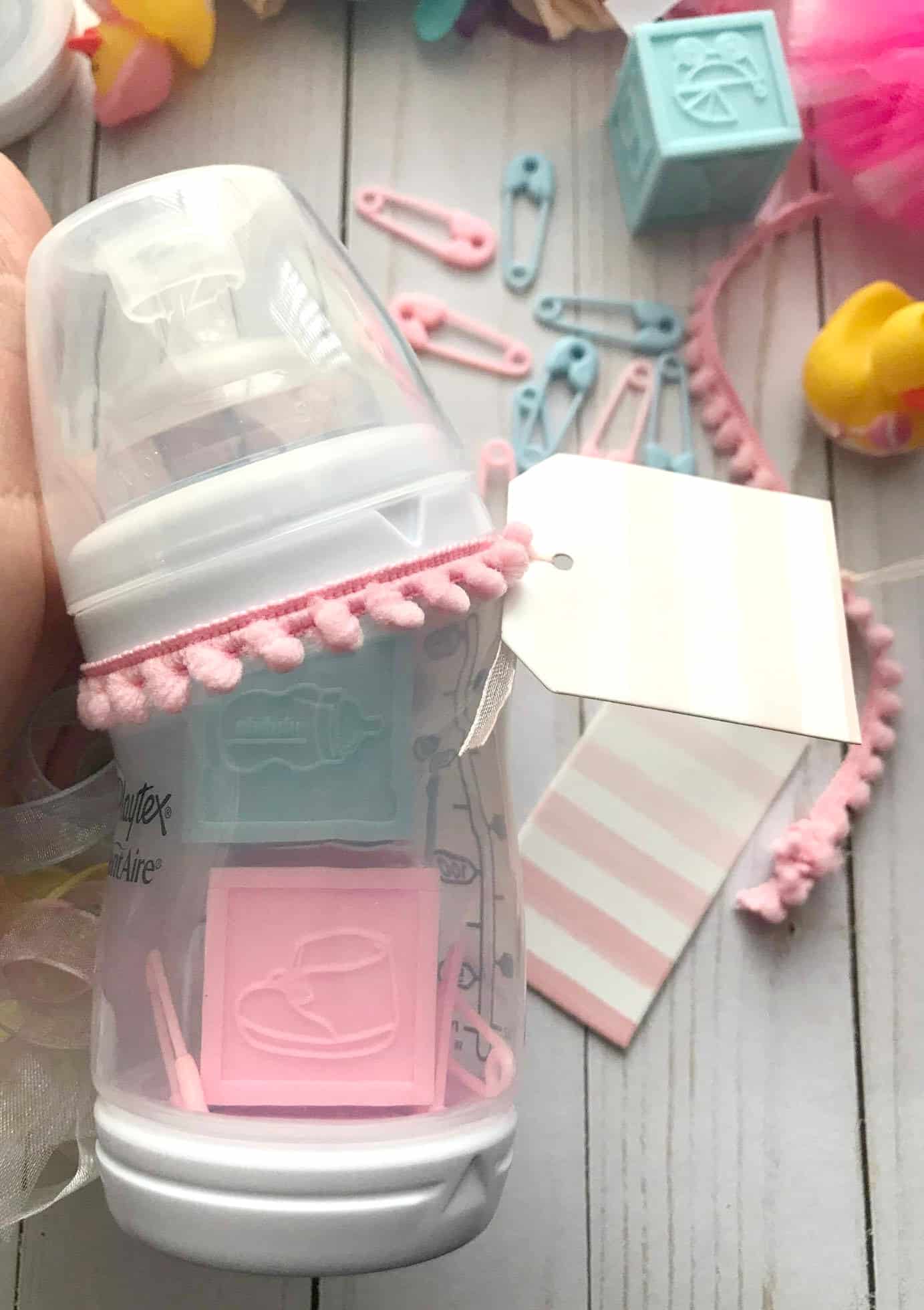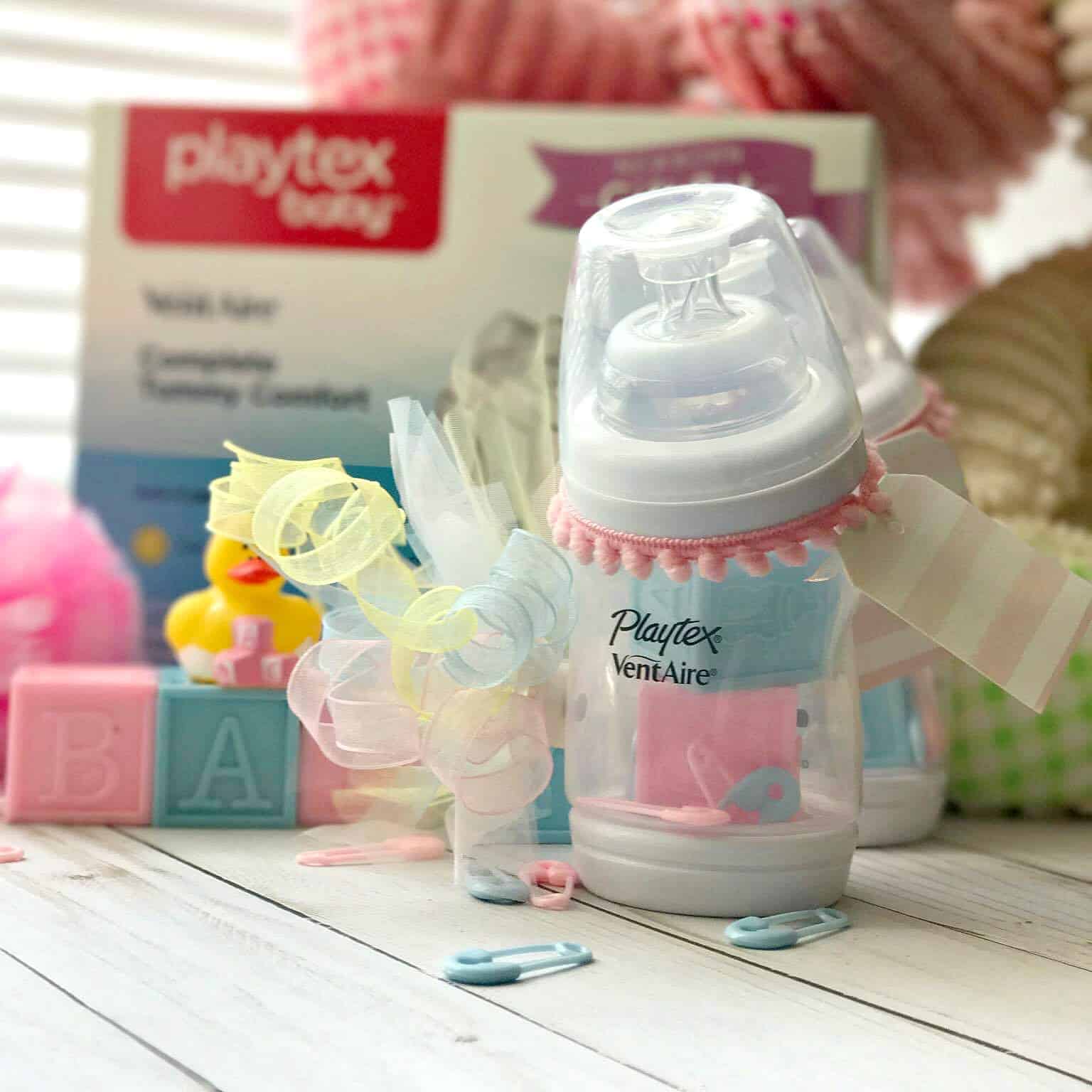 Place pretty ribbon on opposite side of gift tag and you're done!
Pin DIY Baby Bottle Place Card Holders for later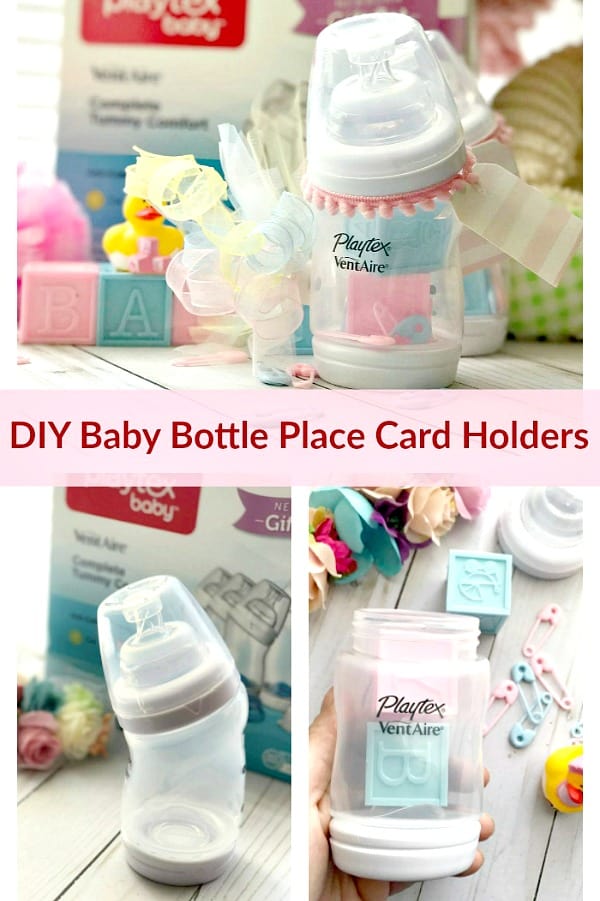 These DIY baby bottle place card holders are perfect baby shower souvenir or used as table settings and kept afterwards for the baby.
Want to gift the Playtex Baby™ VentAire® gift set or give the them a try yourself? You're in luck because if you download Cartwheel you can save 25% on Playtex Baby Bottle Gift Sets (Nurser or VentAire), 7/15 – 7/28. Click on image below for more info.

Get social and like Playtex on Facebook, follow on Instagram or watch along on Youtube.