This shop has been compensated by Collective Bias, Inc. and its advertiser. All opinions are mine alone. #FirstsMadeEasy  #ForBetterBeginnings #MomsFirsts #CollectiveBias
With baby girl #2 due to make her arrival soon, I've been busy adding the finishing touch to her nursery. One of the questions I get asked the most about parenting 6, is how I keep it all together. It certainly takes a whole village to raise them, but when it is just me and the kids I heavily rely on a routine. See my five ways to create an enjoyable bedtime routine right from the start.
Five Ways To Create An Enjoyable Bedtime Routine Right From The Start
A solid bedtime routine for me is essential and only works if the kids entire days schedule is on point but I'm realistic in knowing that that is not always easy to maintain.  I've found that as long as you can at the very least stick to it on most days, you'll be fine and on days that you can't, simply try to create the same environment. Since I'm in total nesting/baby mode, I decided to share my top five ways to create an enjoyable bedtime routine right from the start.
1. Pick a bedtime that works for you and your baby. Everyone has their ideal bedtime, but for me it's whatever works for YOU. I remember when I worked retail for many years and my boys bedtime was always on the late side. That worked because I got to spend more time with them and we all got to sleep in a little later. Now that I work from home, their bedtime is much earlier, giving me and my husband some much needed time to ourselves. Push aside all the advice and do what works for you!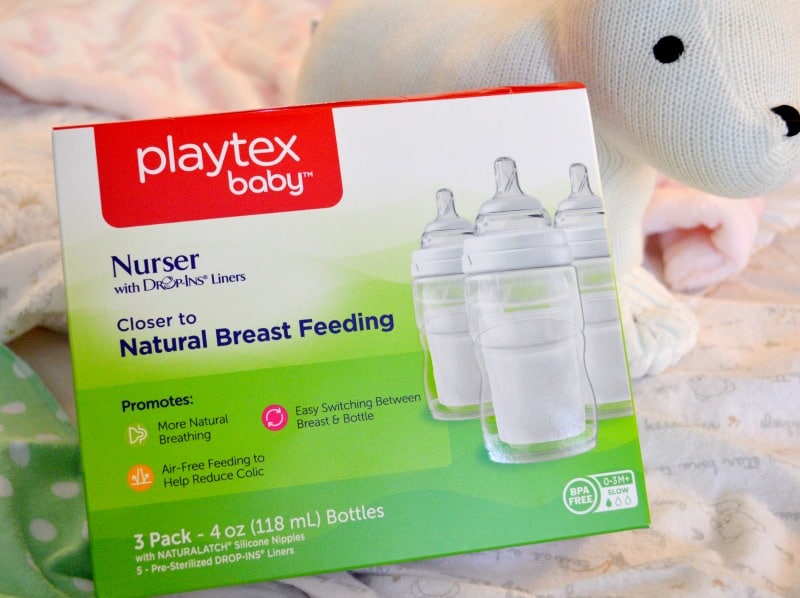 2.***Whether you're breast feeding or bottle feeding, finding the right bottle is the most important part of any bedtime routine when your baby is born. I've tried dozens of bottles but I always went back to what worked best for all of my kids;Playtex Baby Nurser® with Drop-Ins® Liners! As babies feed, the soft disposable liner inside the bottle gently collapses (like the breast does naturally when breastfeeding) to prevent air from mixing with the milk and getting into baby's tummy. Another plus: I've bottle fed and breast fed with all of my kids and the Most Like Mom® NaturaLatch® Nipple has a natural wide shape and a raised texture which helps the baby latch on naturally, promoting easy switching between breast and bottle. It's priceless!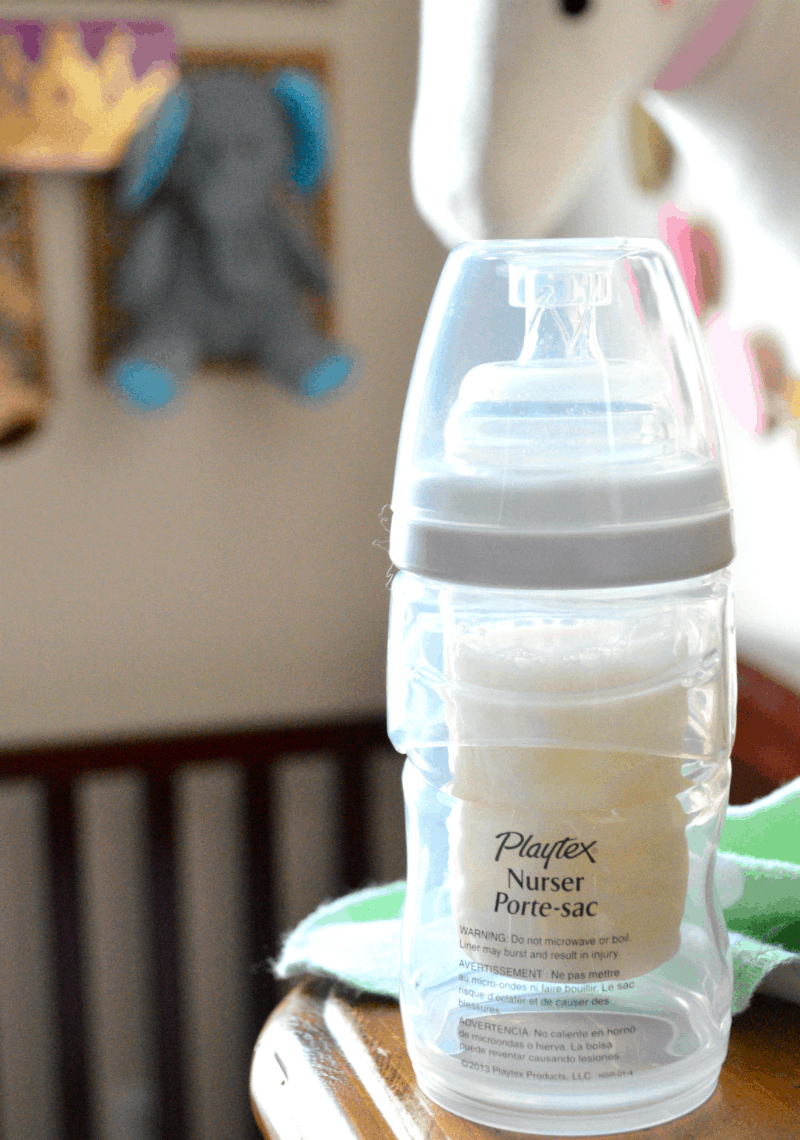 The liners (my favorite part) are pre-formed, pre-sterilized and are easy to use. Simply match the liner size (4oz or 8oz) to the size of your bottle, place liner into Nurser bottle (click here to see a cute DIY baby bottle place card holders using Playtex bottles that's perfect for baby showers) and fill it with milk or formula. You can recycle and use again or discard after each use. Either way, they're super convenient to take along with you in a baby bag on the go. The air-free feeding that the Playtex Baby Nurser® provides help to reduce colic in breast and bottle fed babies, and I couldn't praise these bottles enough, they really do work and it's the biggest reason I just bought them again for my seventh baby!
FYI: Playtex also makes the equally amazing VentAire that we've also used and they too provide complete tummy comfort.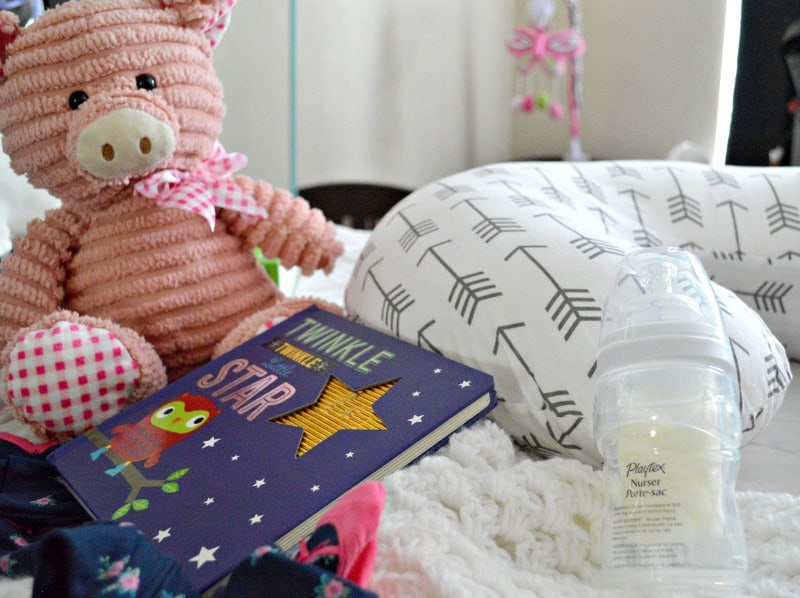 3. Make bedtime something they look forward to. Include a book, song or playing with a stuffed animal. This can be applied as soon as the first night you get home with the baby. The sooner, the better! Your baby will recognize and look forward to the routine you create for them. Each one of my kids liked the whole package so we started with a bath, followed by having them select which stuffed animal they'd like to be cuddling up while we read. To include older kids and babies: simply bring along their feeding pillow and blanket so you can prop them up. Also make sure to include them in the bedtime routine with their siblings. The idea is to do the same thing every night at the same time to ease bedtime meltdowns. Continue reading my Five Ways To Create An Enjoyable Bedtime Routine Right From The Start below.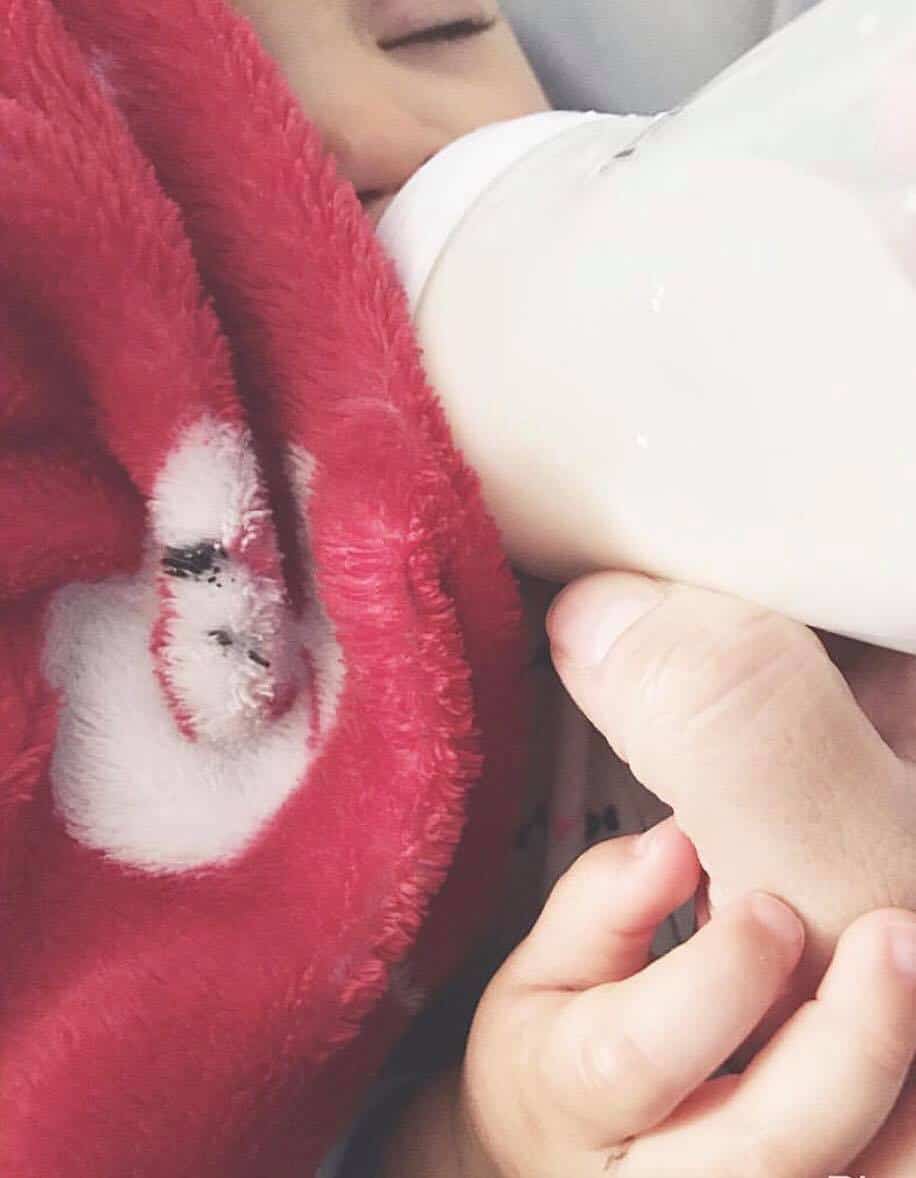 4. Save the last bottle for bedtime. It's the perfect time to cuddle and that last bottle can be the start of your very first nightly routine. Just make sure to lay the baby down before they're completely asleep so that you don't disturb them as you lay them down. This is also a good way for them to learn how to put themselves to sleep.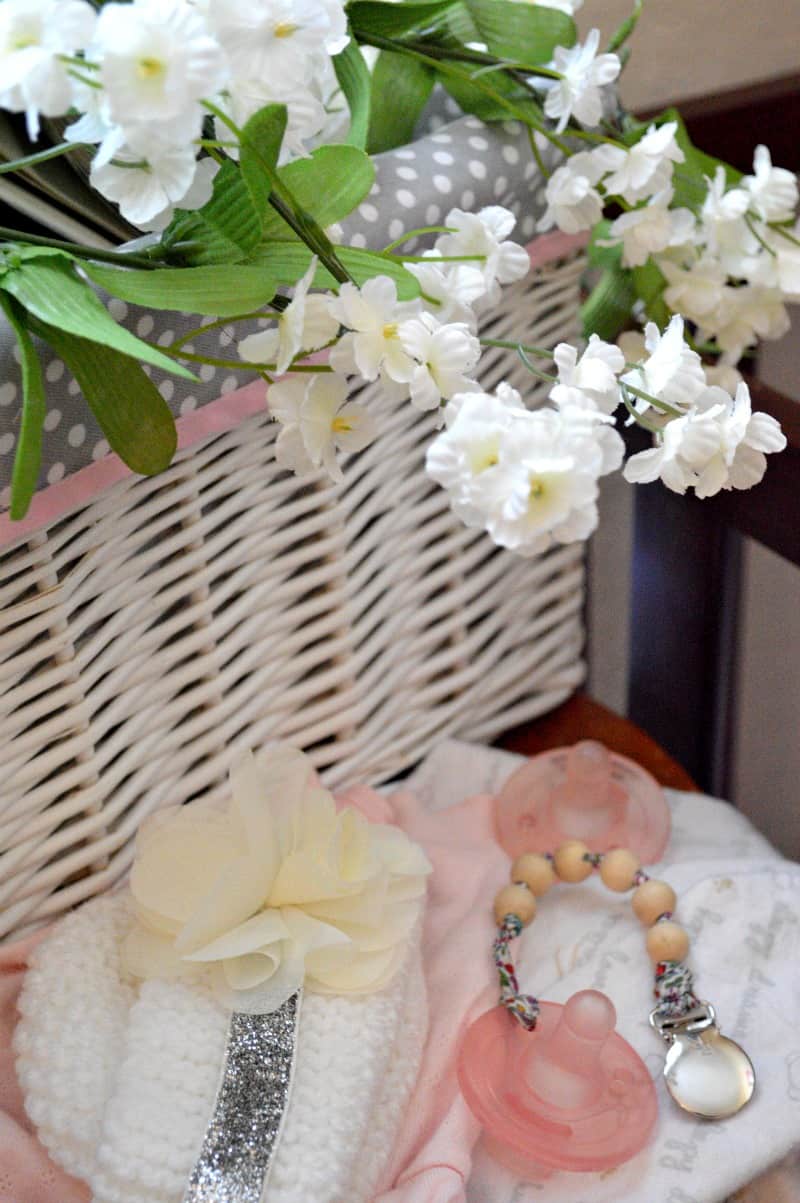 5. Keep an extra binky nearby. If you have a binky using baby, keeping a spare on the nightstand can be a lifesaver! There have been nights where I find myself crawling all over the place looking for a binky!  It's nerve wrecking because the longer it takes you to find it, the more awake baby gets. It can make or break the rest of the night. Keep a stash and thank me later! During the day I use a paci clip and even keep them on for the first month or so where the baby isn't able to move much. **Once baby can roll over and starts grabbing things utilize clips during the day to keep binky off the floor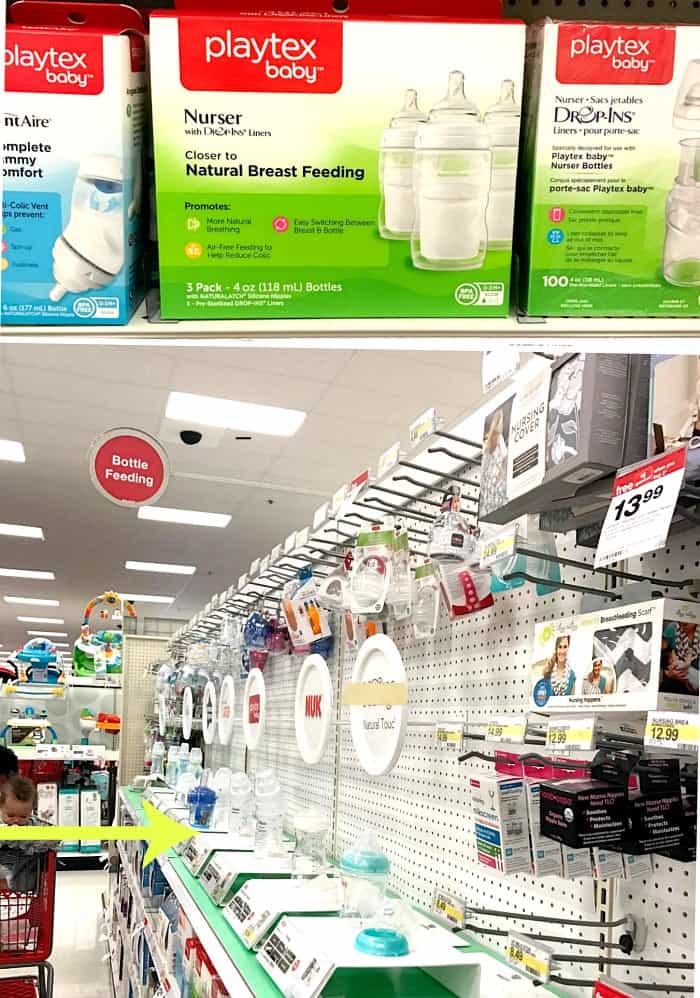 There you have it! My top five ways to create an enjoyable bedtime routine right from the start! Looking to give Playtex Baby Nurser® with Drop-Ins® Liners a try or gift them to an expecting mom? Target now has a Cartwheel offer with 15% Off All Playtex Baby Bottles starting 4/2-4/8.