It seems that I always end up with a new favorite salad every summer. This year, I'm making a concerted effort to really come up new recipes like this hearts of palm salad rather than just one to keep from getting bored and motivate me to eat better while I'm still trying to lose the baby weight. Weight, may I add, from three back to back pregnancies. I lost all the baby weight from having Lauren but I still have a good amount left over from Olivia and Joseph. Normally, I wouldn't even be in such a rush to lose the baby weight, but after two consecutive c-sections, I'm determined to get back to looking like myself. Right now I'm loving this fresh and vibrant Hearts of Palm, Red Onion & Avocado Salad that I found in this William Sonoma cookbook.
Hearts of Palm, Red Onion & Avocado Salad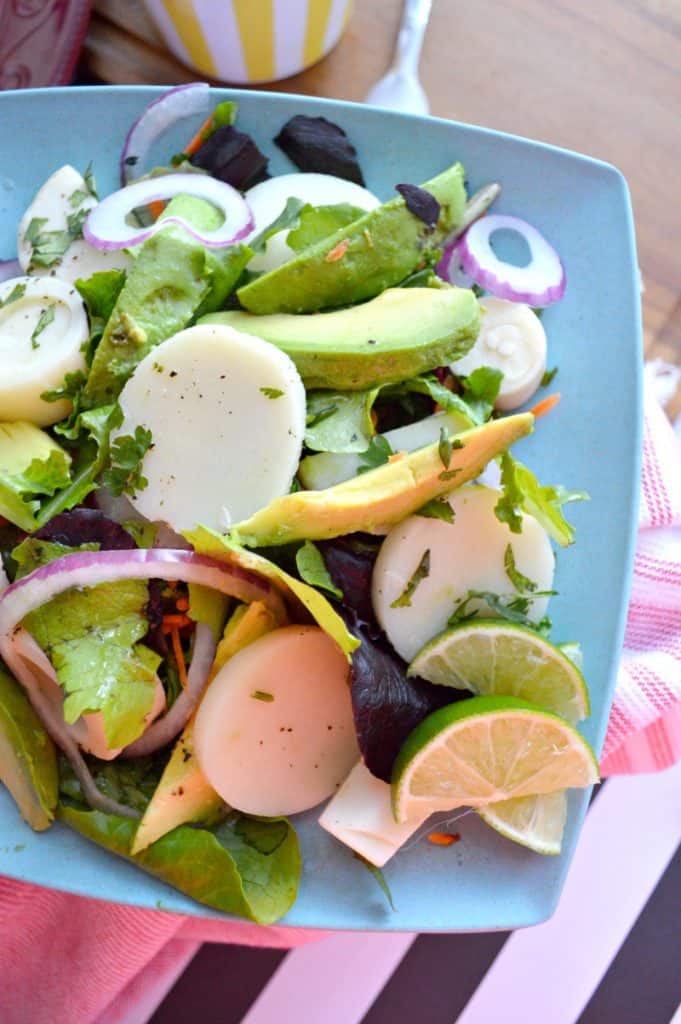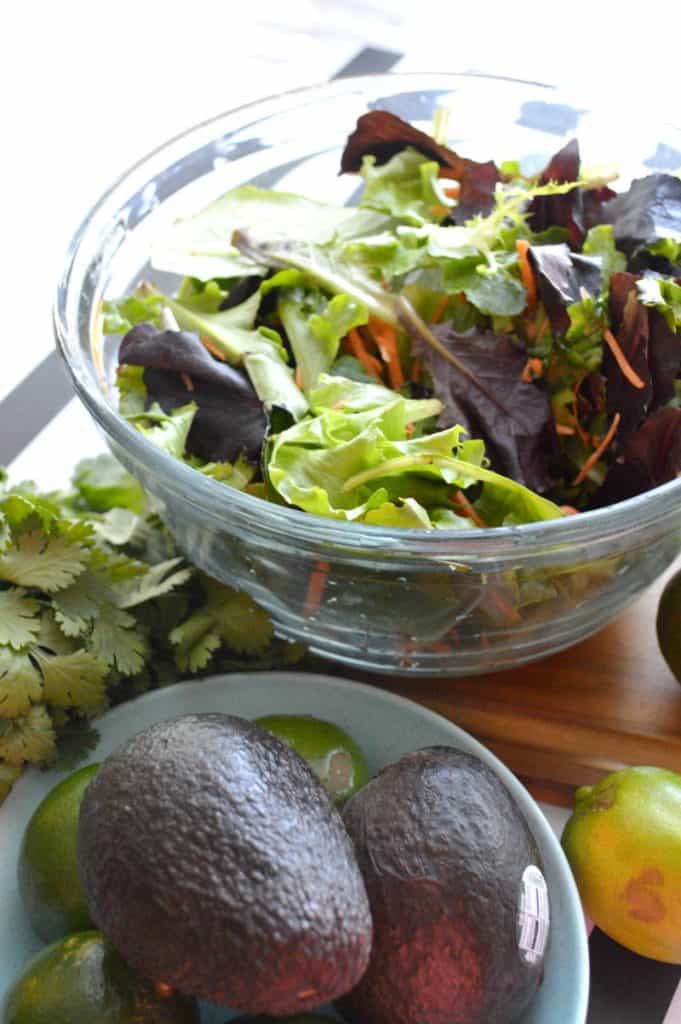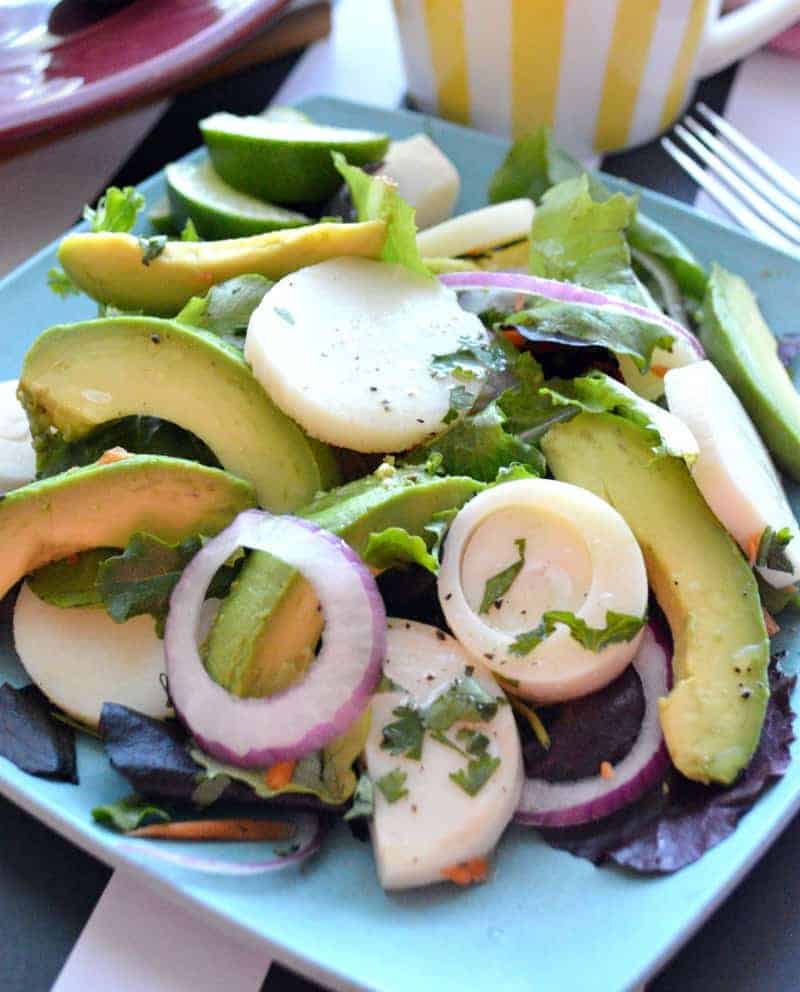 I love that just about any type of lettuces will work with this salad! We've tried it with red and green butter lettuce, arugula, and many times with baby spinach (one of my faves). I honestly would never have thought to add hearts of palms to my salad. It's perfect to eat on its own for lunch, with some fish for dinner or with a bowl of soup! Right now, I've been eating it on its own for lunch and it's pretty filling. Scroll down to see the recipe for Hearts of Palm, Red Onion & Avocado Salad.
Hearts of Palm, Red Onion & Avocado Salad
Salad Ingredients:
6-8 cups of baby greens
2 avocados
1/2 red onion, thinly sliced
1 can hearts of palms
3 tablespoons minced cilantro
Dressing:
2 tablespoons fresh lime juice
Salt and freshly ground pepper
2 teaspoons of extra virgin olive oil
Dressing Instructions:
Small bowl add lime juice, olive oil, salt and pepper and mix.
Salad:
Add greens into a large bowl and mix with dressing.
Drain hearts of palm and pat dry.
Toss greens with onions and parsley.
Top with hearts of palm, avocado and then drizzle the remainder of  dressing. This hearts of palm, red onion & avocado salad makes the perfect light lunch or starter salad!
What are some of your favorite summer salads?
Click on images below for more recipes!
Ginger Chicken Pasta Salad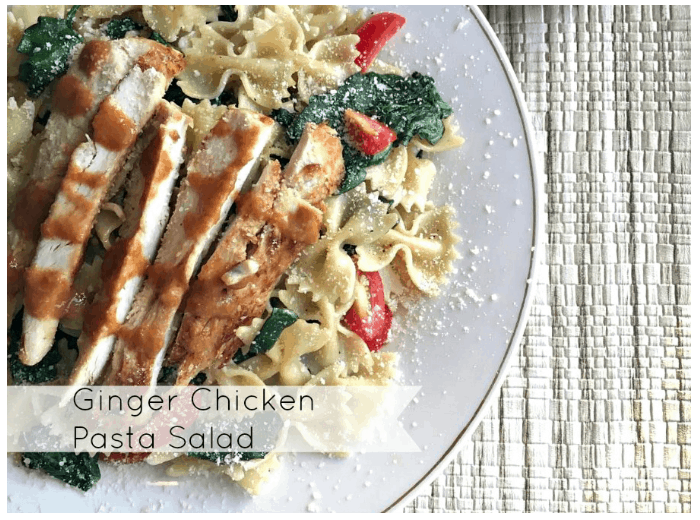 Classic Tuna Pasta Salad