This keto bacon wrapped asparagus makes for a tasty low carb snack, appetizer, or side dish! Scroll down to see the easy steps to make them below!
I've been making bacon wrapped asparagus ever since I started eating low carb. It's one of my very favorite recipes and a go-to side dish that my entire family enjoys! Who doesn't love bacon?! Not sure why it took me so long to share, but I figured it's never too late.
More Recipes You'll Love:
Jalapeno Popper Stuffed Chicken
Low Carb Mushroom & Spinach Cauliflower Rice
Keto Avocado Chips
Asparagus is a veggie that I do enjoy on its own, but the bacon gives it an irresistible taste that's seriously hard to resist! My kids even fight over the crispy bacon wrapped asparagus. They're that good! This a simple yet delicious Keto side dish that is on the table and ready to eat in less than 30 minutes! I've served this recipe with salmon, steak, and I've also chopped and tossed into the kid's pasta!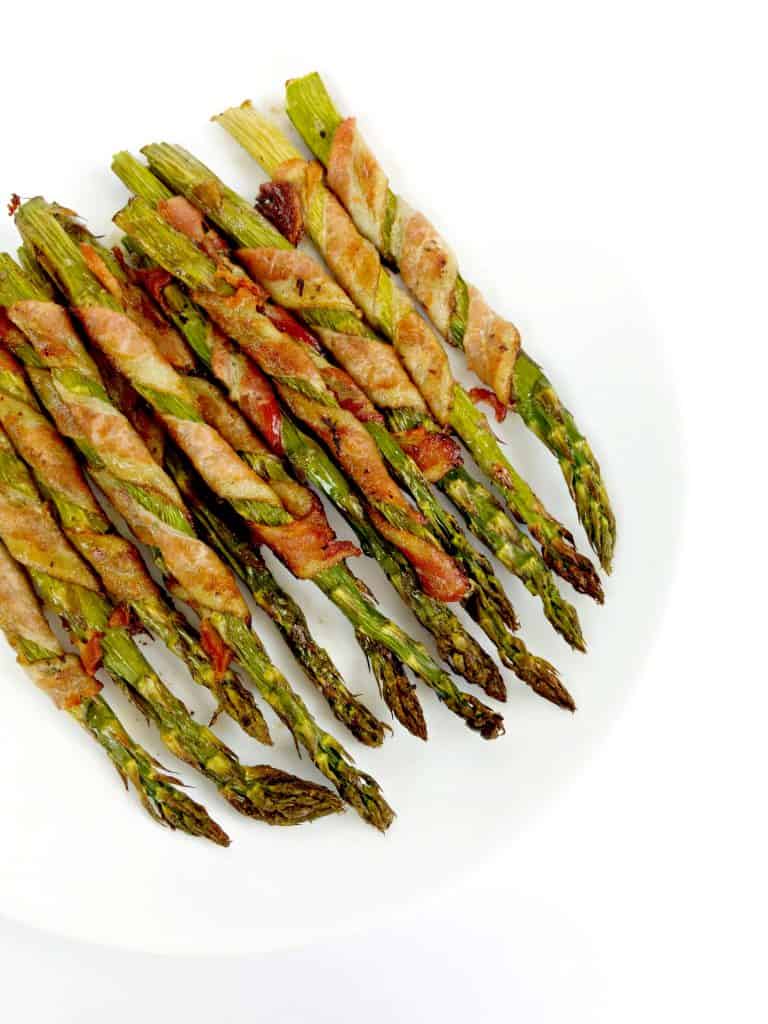 Tips for crispy bacon
The first time I made these Keto bacon wrapped asparagus, I wrapped my bacon around and the end result was overcooked asparagus and burnt bacon. To avoid this, I cut the bacon into strips and wrapped it around the asparagus so that the bacon didn't overlap. This allows the bacon to cook quicker!
Flip your asparagus halfway through baking. Don't skip this step, because this will ensure your asparagus is evenly crispy all the way around!
For extra crispiness, place your asparagus under a broiler until desired crispiness.
How to make Keto bacon wrapped asparagus
Ingredients:
1 lb Asparagus
2 lb of Bacon
Salt and pepper to taste
Olive oil
Instructions:
Trim the woody ends of the asparagus.
Drizzle with olive and season with salt and pepper.
Slice bacon down the center to create two long strips.

Wrap bacon around asparagus and place on baking sheet or rack.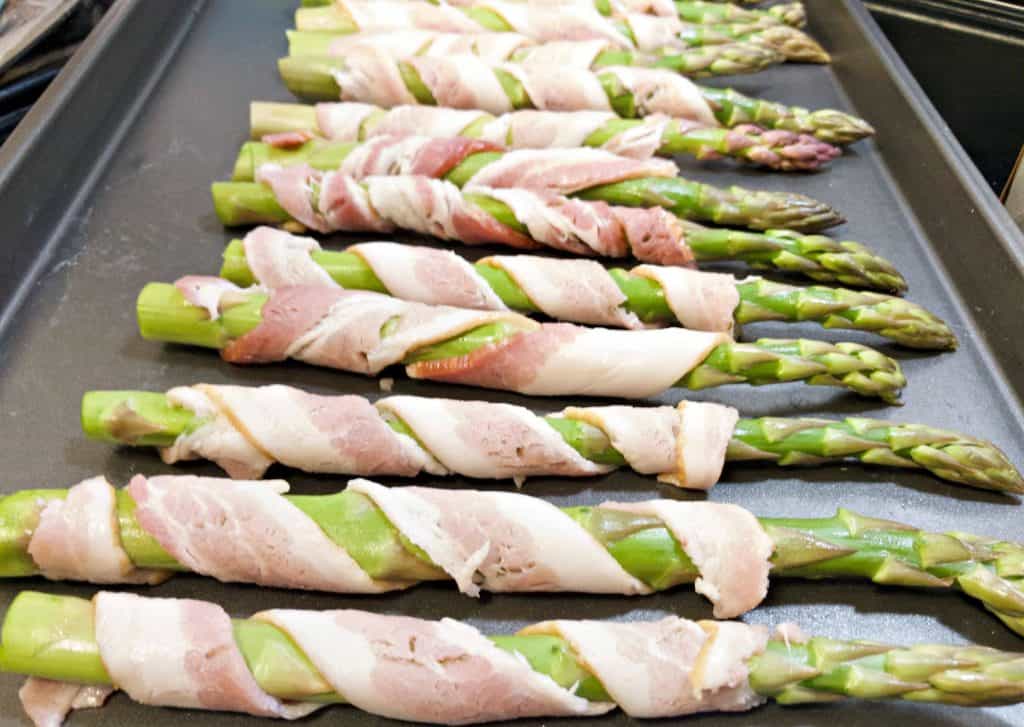 Place baking sheet in oven and turn over to 400 degrees.
Bake for 10 minutes and flip the bacon
Repeat for another 10 minutes, or until the bacon is crisp.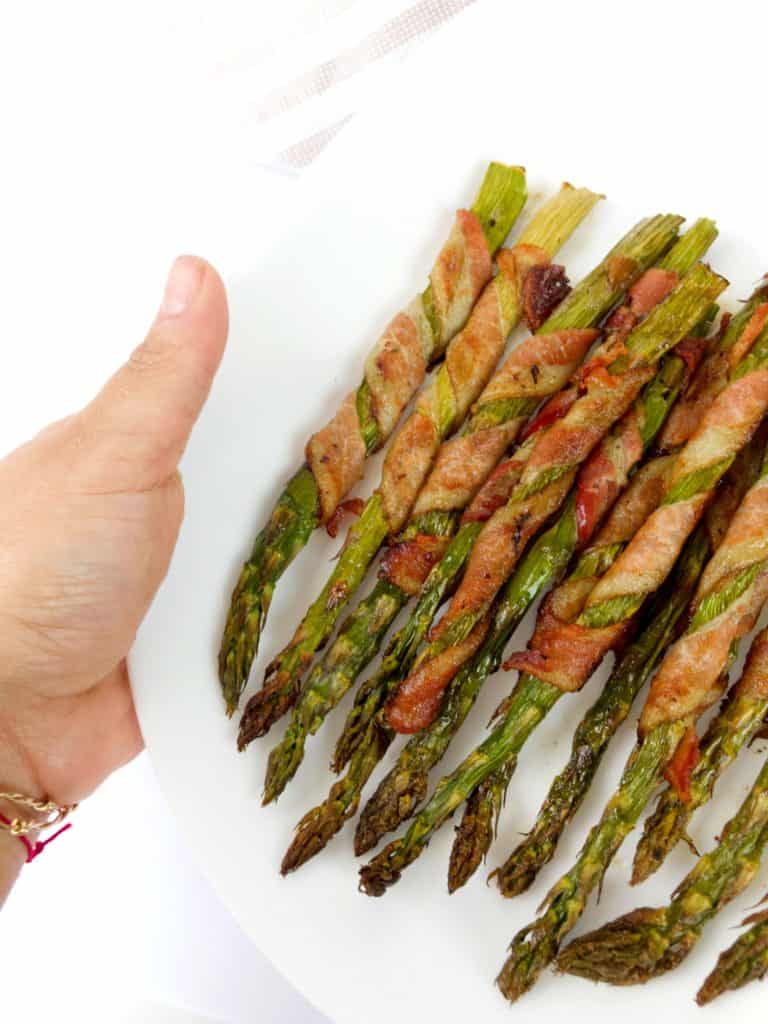 Optional: 
Drizzle some balsamic vinegar or sprinkle with Everything seasoning!
Pin for later!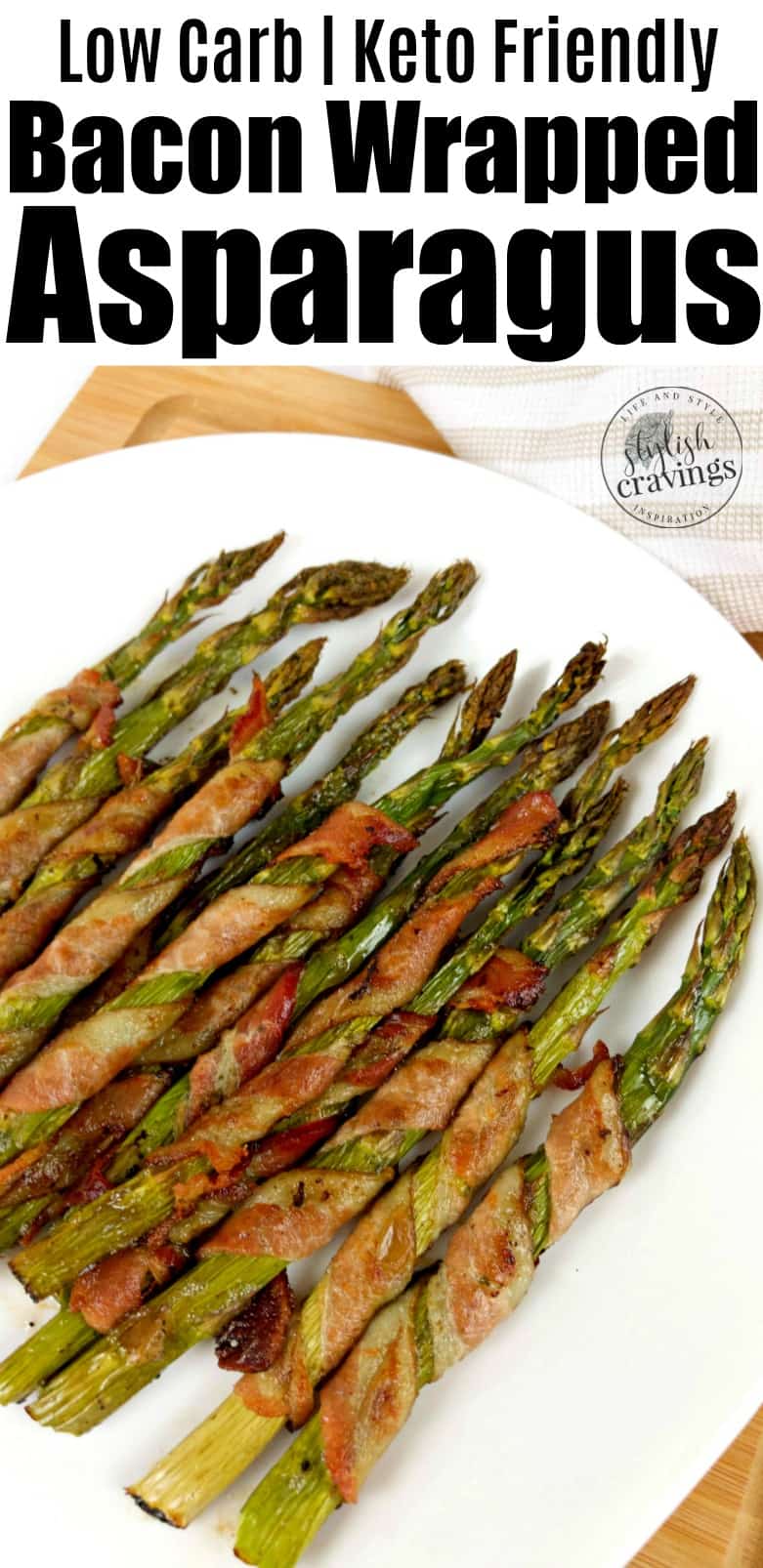 This recipe can also be made on an outdoor grill! Serve with other low carb recipes like our Everything Chicken, on its own as an appetizer or with cauliflower mashed potatoes!
Don't forget to follow me on Pinterest where I share a ton of Keto recipes!