This low carb, Keto friendly everything chicken recipe is as easy as it gets! If you are a fan of everything bagel seasoning then this recipe is for you!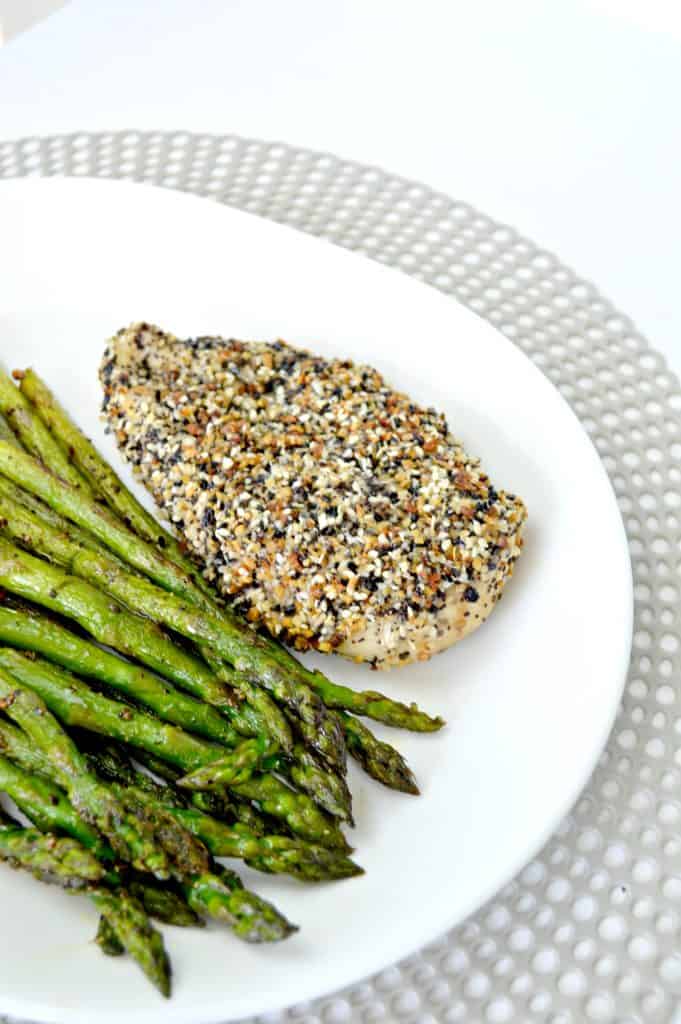 We're huge fans of the everything bagel seasoning and have used it on Keto everything bagels, on string beans and even for meatballs (recipe coming soon)! This Keto friendly recipe is perfect for meal planning and even to add to salads!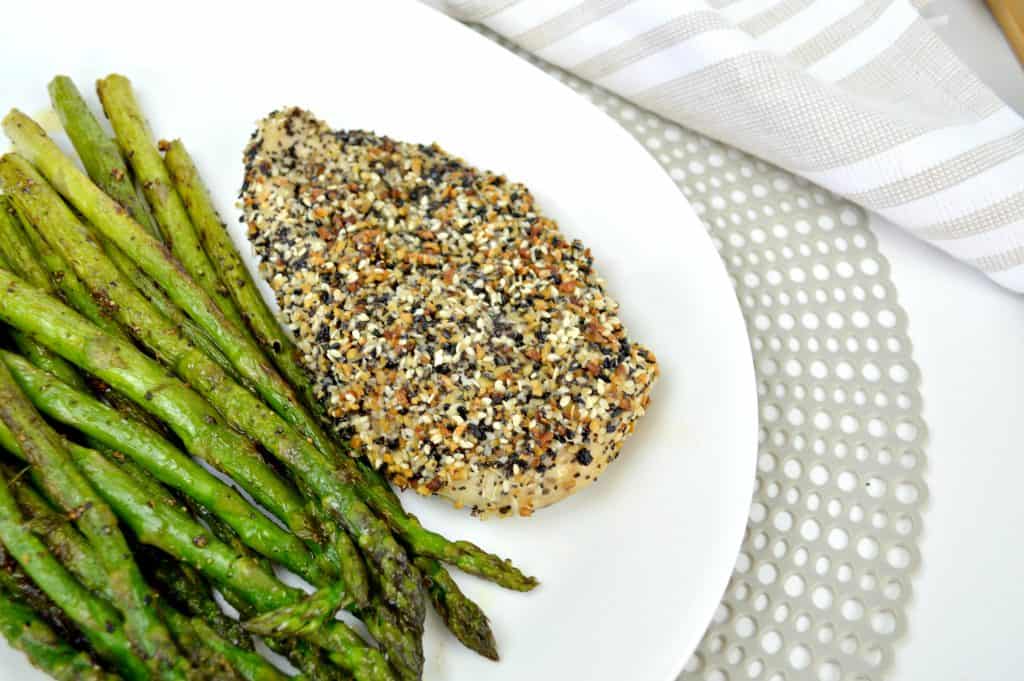 You can also easily stuff the chicken breast with cream cheese, or even better cream cheese, and tomatoes or cut into thin slices for sandwiches! The yummy possibilities are endless!
More recipes you'll love:
Almondine Asparagus
Mushroom & Spinach Cauliflower Rice
Keto Cauliflower Mashed Potatoes
Everything Chicken
Instructions::
The first step is to coat chicken in melted butter so that the everything bagel seasoning sticks. I've seen recipes where they use spray butter and even mustard. I kept it simple and used melted butter that was seasoned with salt and pepper.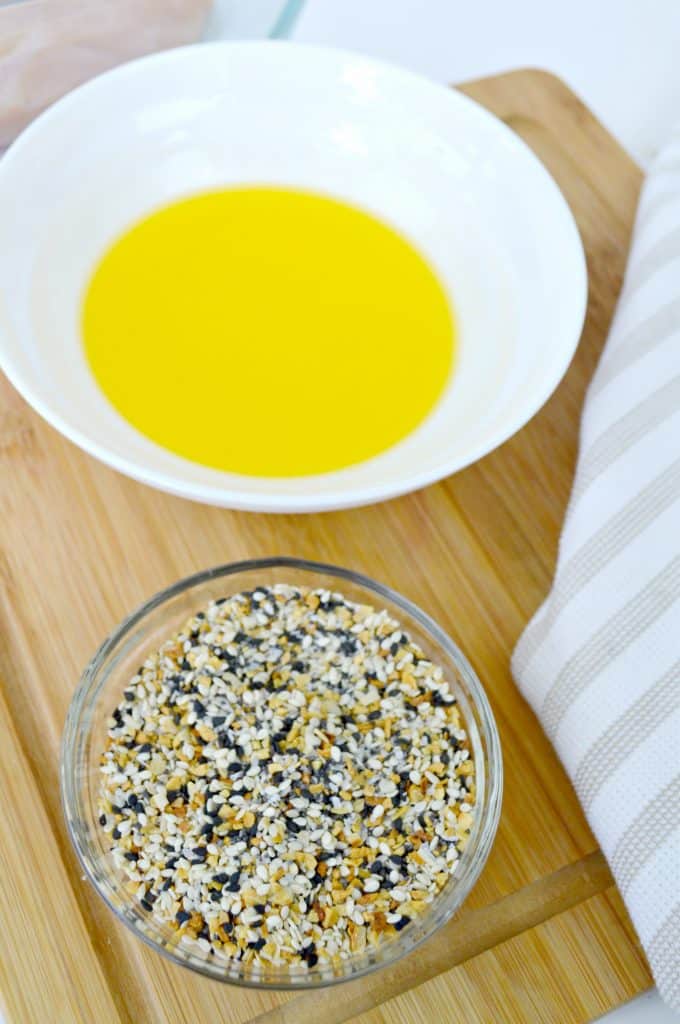 Next, you dip the breast in butter and then sprinkle with everything bagel seasoning. I tried to dip it into the seasoning and yes it's quicker but it doesn't cover the chicken as evenly and it makes a bigger mess.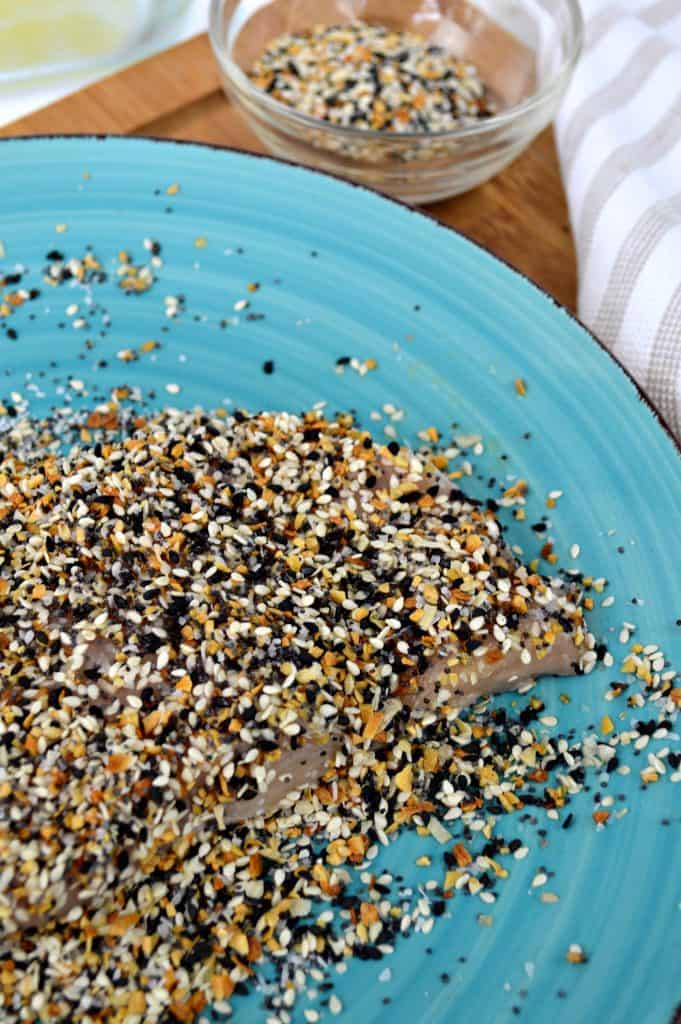 Now spray both sides of chicken with spray butter and place on pan. Bake for 20 minutes.
Remove from oven cover with aluminum foil and allow to rest for 10-15 minutes.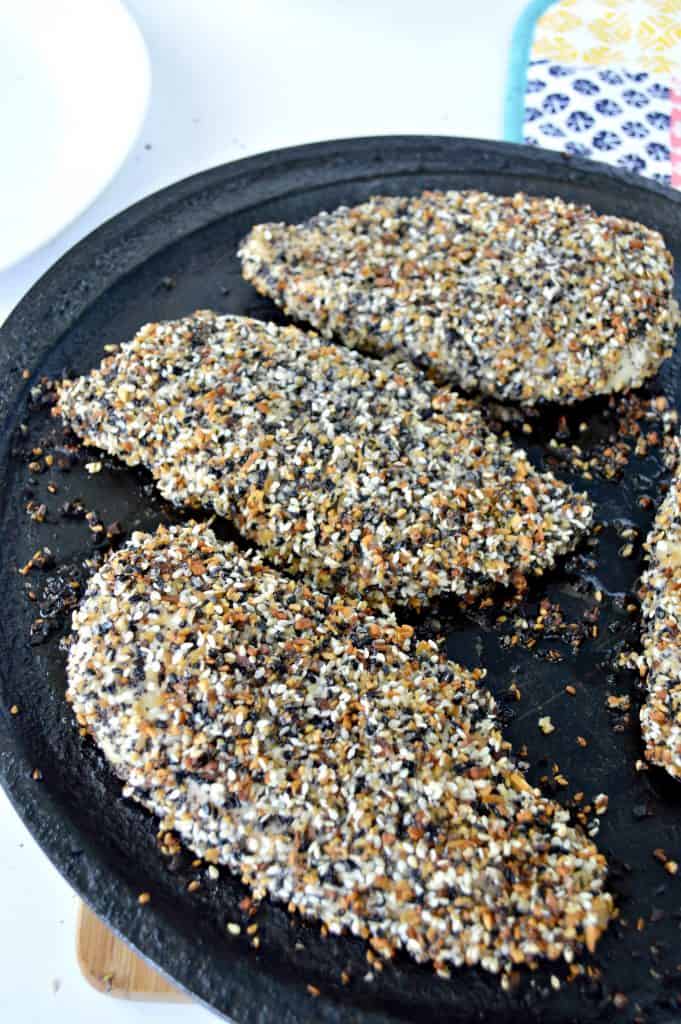 Serve with a side salad or asparagus like I did!
For this recipe, I bought Everything Bagel Seasoning but I've also easily made it at home! Below is the easy recipe!
Everything Bagel Seasoning Recipe:
1 tablespoon Black sesame seeds
1 tablespoon white sesame seeds
3 teaspoons Course Salt
1 tablespoon dried onion flakes
2 tablespoons poppy seeds
2 dried minced garlic
Combine ingredients in a bowl, mix and store in a small container.
Pin for later!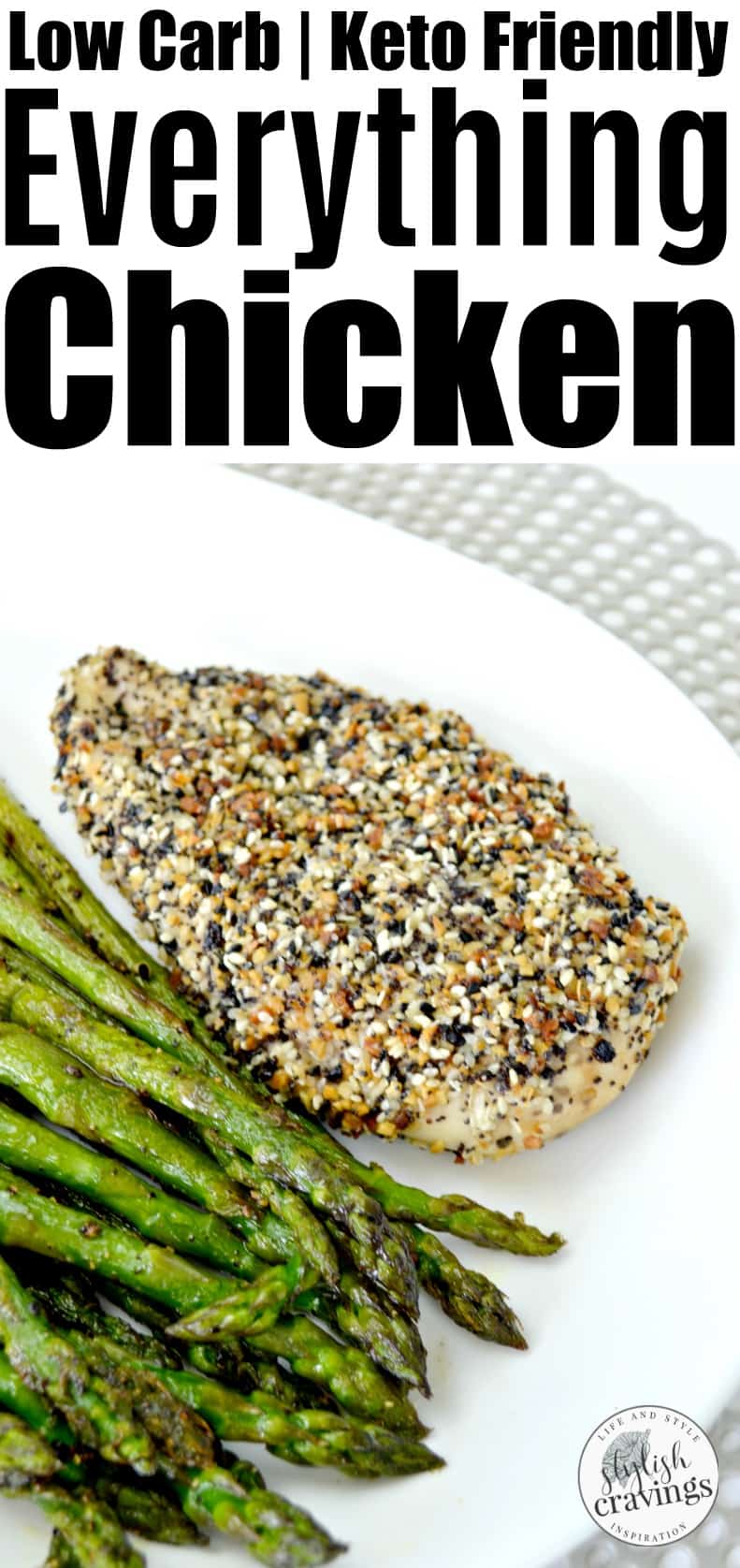 Don't forget to follow me on Pinterest for more low carb Keto friendly recipes!