This delicious keto shepherd's pie recipe is made with mashed cauliflower and gooey melted cheddar cheese for a filling low-carb dinner.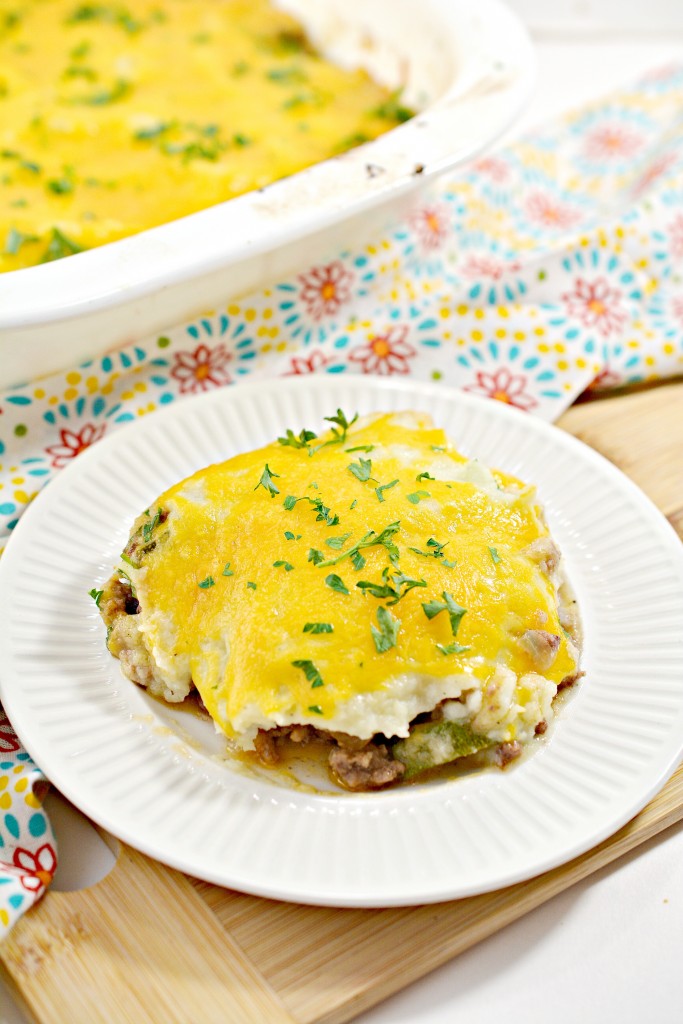 I love casseroles. They are an entire meal in just one dish. No extra mess, no extra food prep. One recipe and dinner is ready! With this casserole, I remade a classic recipe. Now, I can eat it guilt-free and it still tastes just as comforting and hearty.
Low Carb Shepherd's Pie With Cauliflower Mash
Your entire family is going to love this recipe. It's the classic Shepherd's Pie taste without all the carbs. Traditionally, shepherd's pie is made with mashed potatoes and gravy and some corn and ground sausage. As amazing as it tastes, it's definitely not keto-friendly. Everything in it is really high in carbs.
I knew I had to make a few modifications to fit it in my low-carb lifestyle.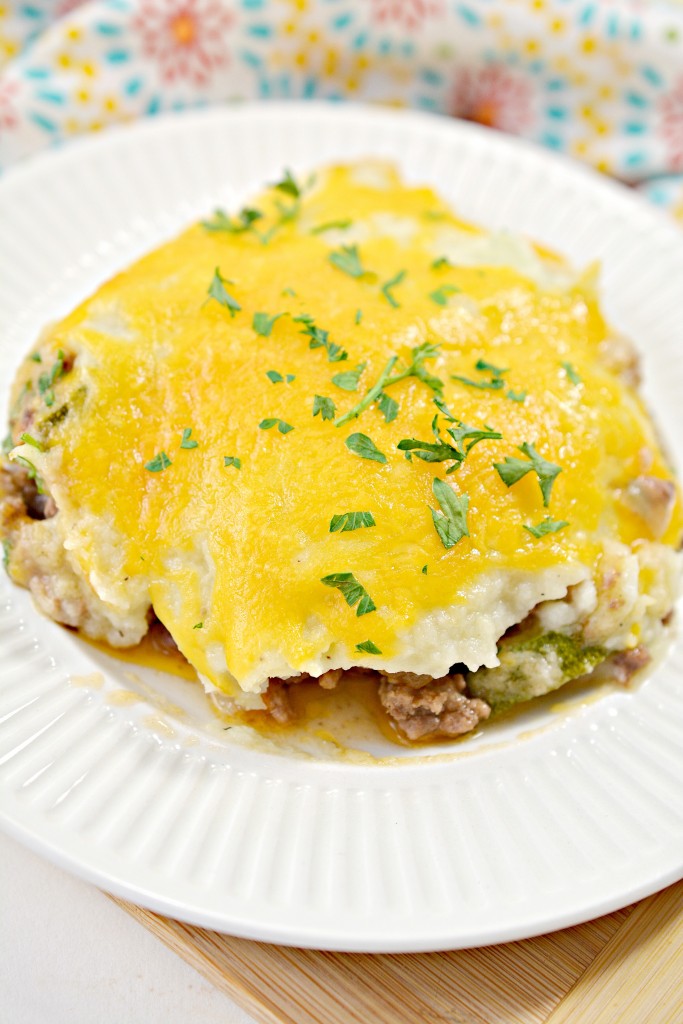 The first thing I replaced was the mashed potatoes. I used mashed cauliflower instead. To get the best mashed cauliflower, let the veggie boils until it is extra tender. Then, use a food processor or blender to blend it with butter and heavy whipping cream. Using one of these electric tools will give you the smoothest consistency. Trying to blend it by hand will take a lot of work and a lot longer time.
Best Keto Shepherd's Pie
This Keto Shepherd's Pie Recipe is hearty comfort food, even without the potatoes and gravy. In fact, the mashed cauliflower mixed with heavy cream and cheese combines to fill your belly.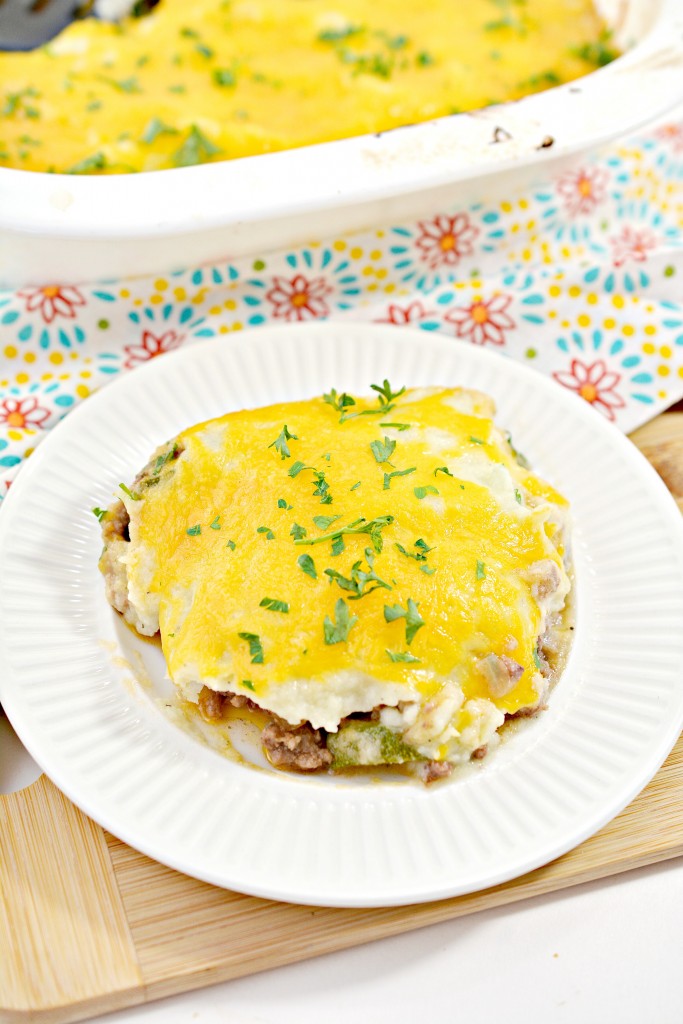 Another secret ingredient to this is the Worcestershire sauce in the beef and tomato sauce. It's so tangy and helps everything melt together. Don't leave out the Worcestershire sauce. It has the right amount of tang for this dish.
How To Store Shepherd's Pie With Cheddar Cheese
This is an easy recipe that you can make ahead. If you have any leftovers, just store them in the refrigerator in an airtight container. They will stay fresh for up to 4 days.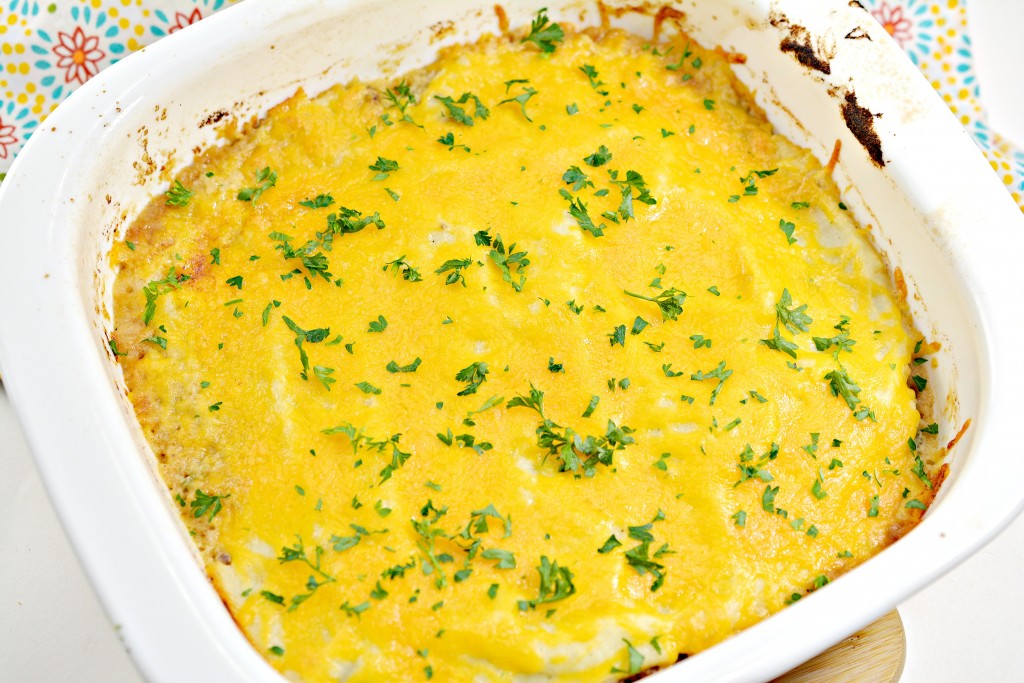 You can also freeze this recipe. Just let it cool completely. Then, cover it with foil or a freezer-safe lid. It will stay fresh in the freezer for up to 6 months. When you are ready to eat it again, let it thaw in the refrigerator overnight and then bake it in the oven to heat it back up.
Low Carb Comfort Food
Here's what I used in my keto Shepherd's pie, along with any replacements or substitutions you can make.
Olive Oil – This is for onions as you saute them. You can use avocado oil instead if you want.
Ground Beef – Replace the beef with ground chicken or ground turkey.
Zucchini – Add green beans and mushrooms to this casserole too. Substitute yellow squash for zucchini.
Minced Garlic
Worcestershire Sauce
Tomato Paste
Beef Broth – You can use beef stock instead of beef broth
Cauliflower
Butter
Heavy Whipping Cream
Cheddar Cheese – You can use your favorite cheese. Try this with some pepper jack cheese for a little spice!
Serve this casserole with some keto garlic knots and or make asparagus with this easy Instant Pot Recipe recipe. This makes a meal everyone will ask for again.
Easy Low Carb Shepherd's Pie
Prep Time: 15 minutes
Cook Time: 35-40 minutes
Servings: 6 
Net Carbs: 5 net carbs per serving
Ingredients:
Olive oil

Ground beef

Medium onion 

Medium zucchini 

Salt and pepper 

Garlic

Worcestershire sauce

Tomato paste

Beef broth

cauliflower

Butter

Heavy whipping cream

Shredded cheddar cheese
Instructions:
1. In a pot over medium high heat on the stove, boil the cauliflower until tender. Rinse, drain and set aside for later.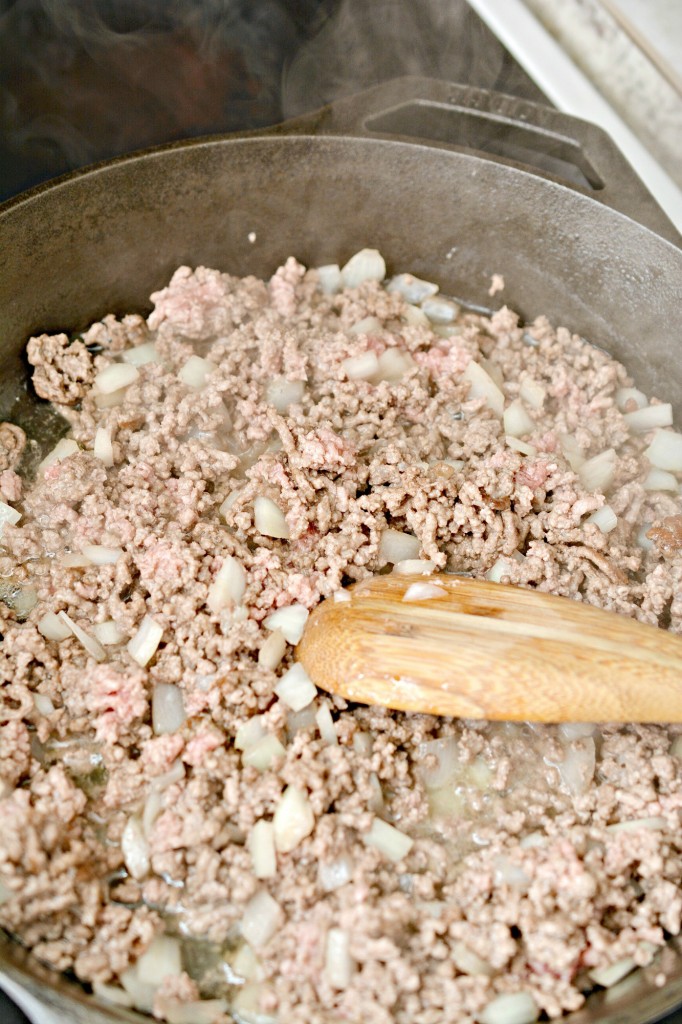 2. Heat the olive oil in a skillet over medium high heat on the stove, and add the ground beef, zucchini and onions to it. Saute until the ground beef is cooked through and the zucchini and onions are beginning to soften.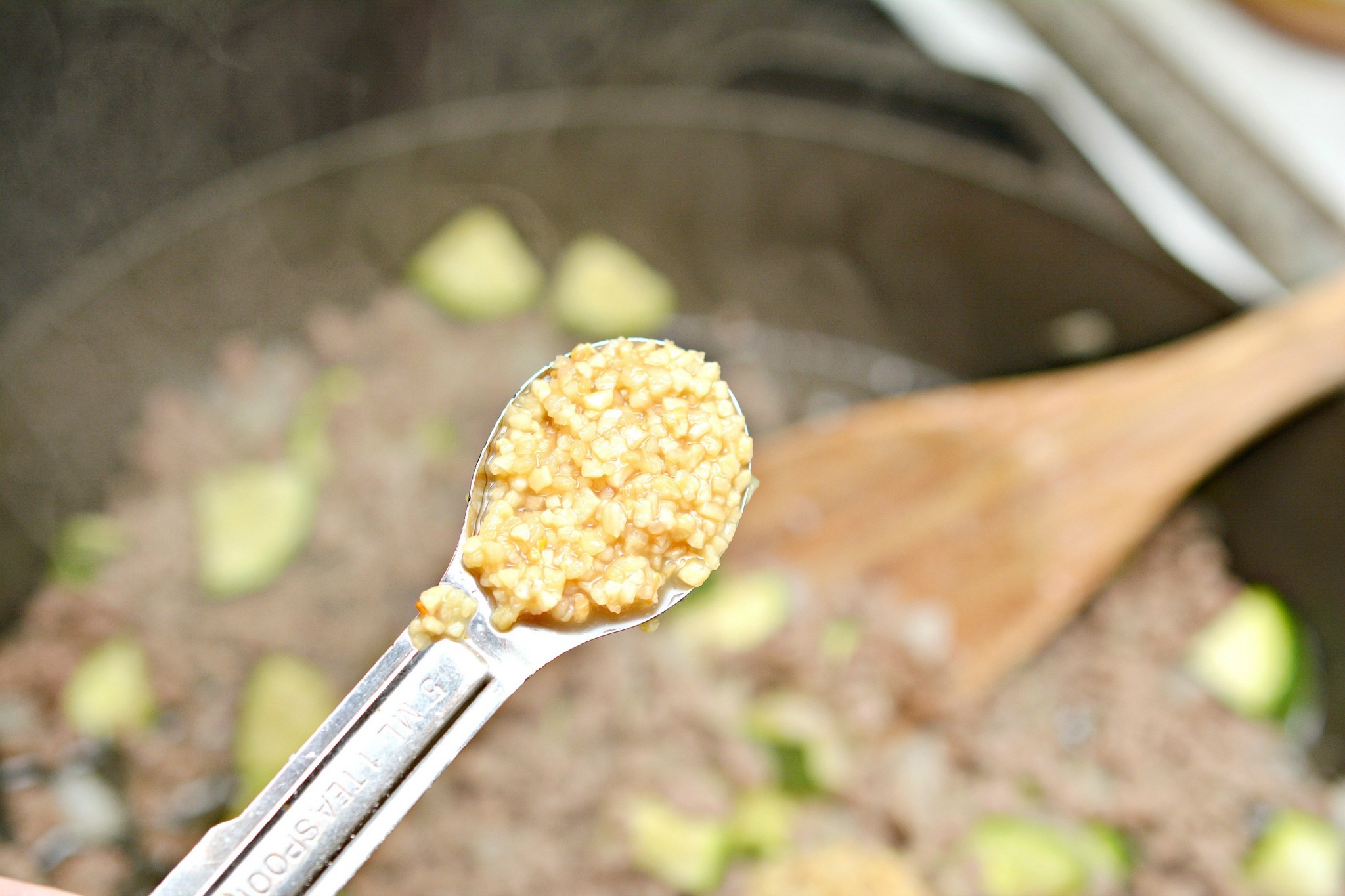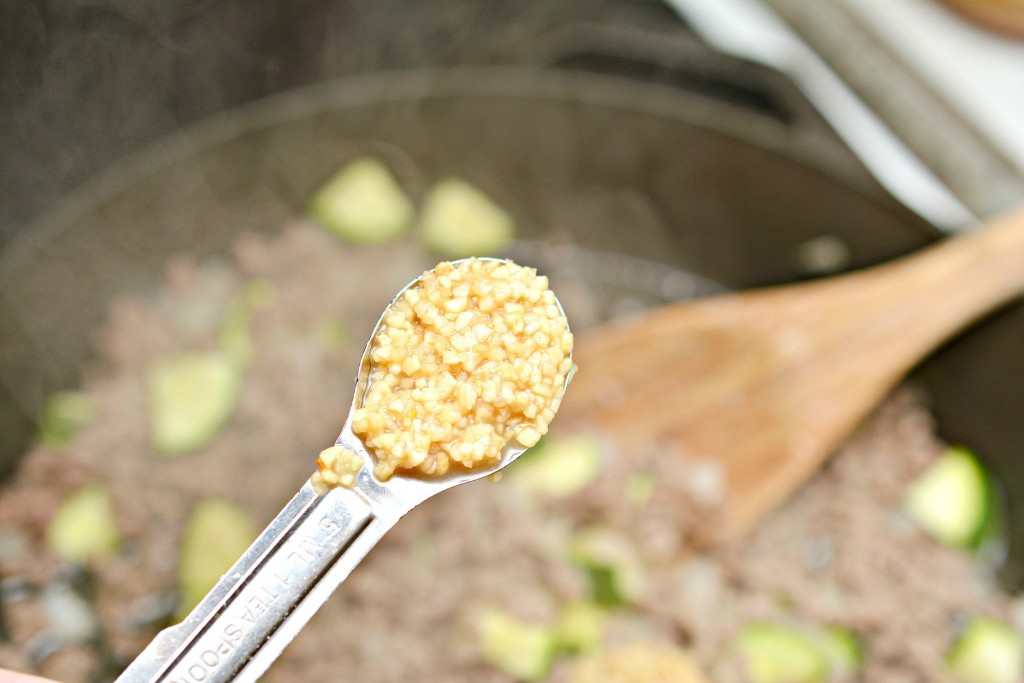 3. Add the minced garlic, worcestershire sauce, tomato paste and beef broth to the skillet along with salt and pepper to taste. Reduce the heat to low, and simmer for 10 minutes.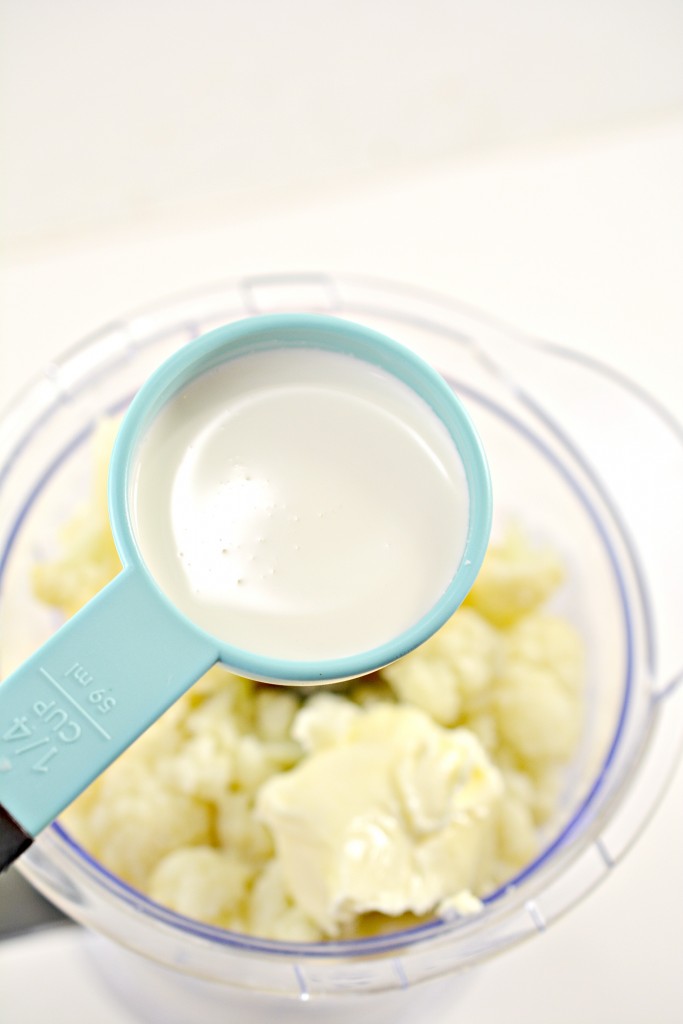 4. Place the cooked cauliflower into a blender or food processor with the butter and heavy whipping cream, as well as salt and pepper. Blend until smooth and creamy.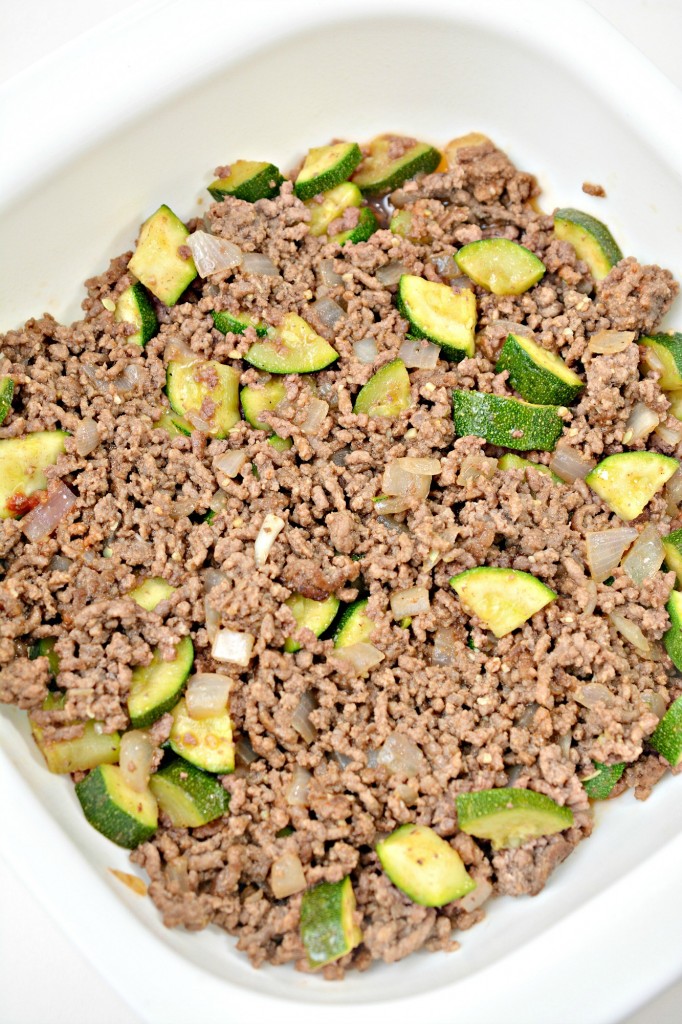 5. Place the meat mixture into the bottom of a 9×9 baking dish.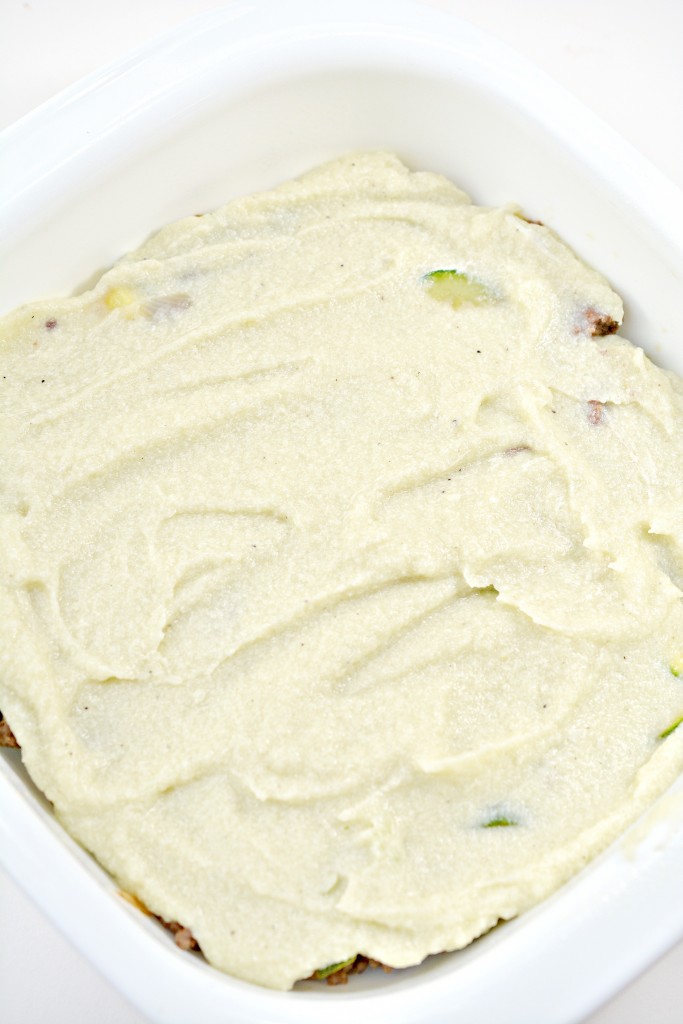 6. Top the meat mixture with the cauliflower in an even layer.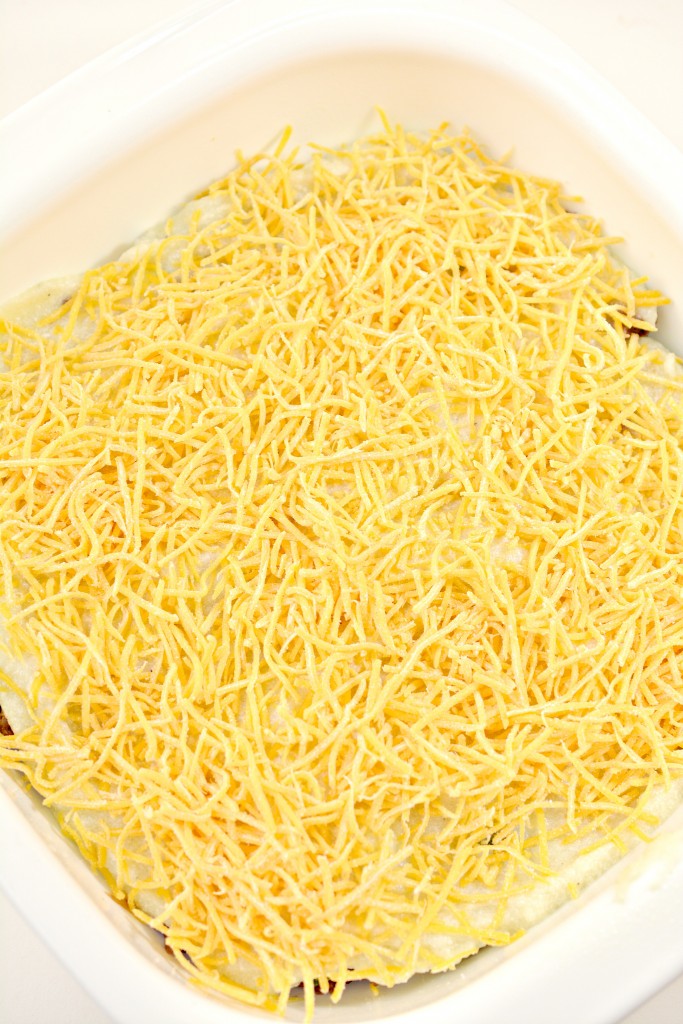 7. Sprinkle the cheese on top of the cauliflower and bake for 20-25 minutes until browned and bubbling.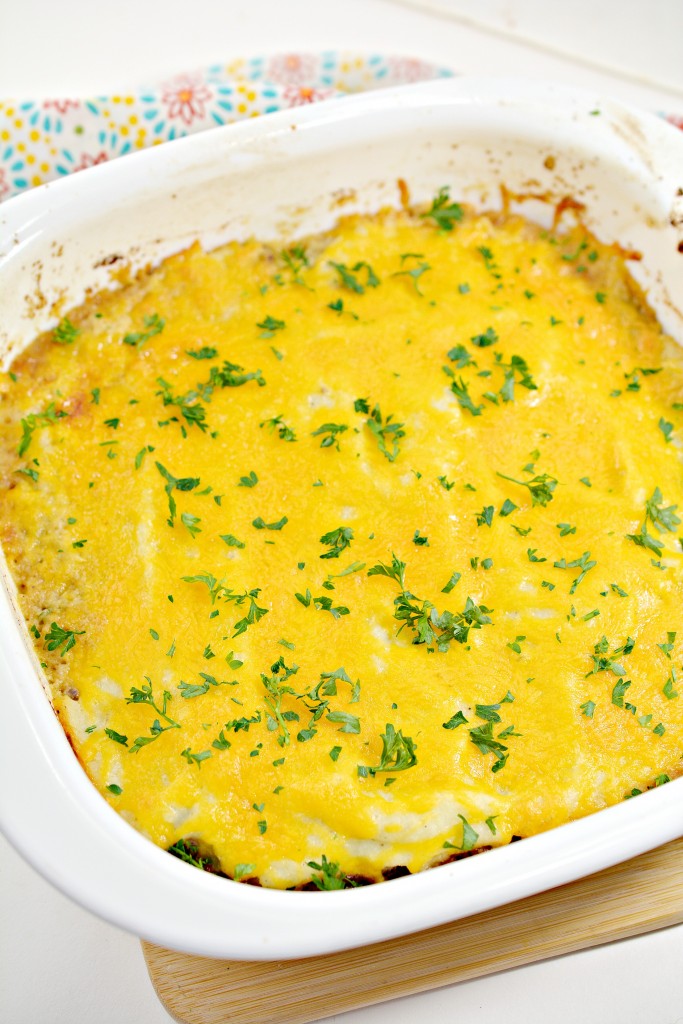 8. Let rest for 15 minutes before serving.
Pin for later!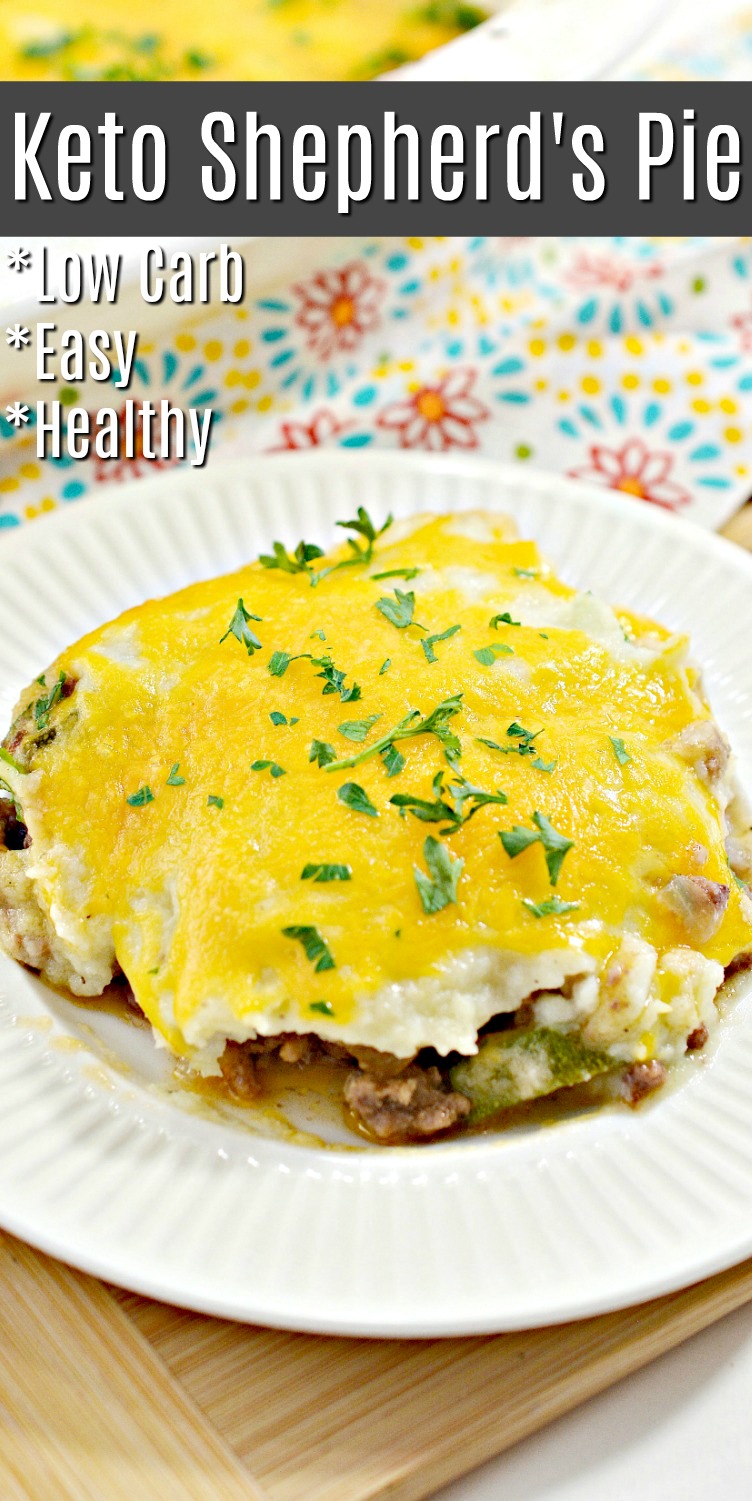 Follow Me on Pinterest!
Keto Shepherd's Pie
This keto shepherd's pie tastes as comforting and filling as the classic recipe.
Ingredients
1

tbsp

olive oil

1

lb

ground beef

1/2

medium onion

chopped

1

medium zucchini

chopped

2

tsp

minced garlic

2

tsp

Worcestershire Sauce

1

tbsp

tomato paste

1

medium head cauliflower

2

tbsp

butter

unsalted

1/4

cup

heavy whipping cream

1

cup

cheddar cheese

shredded
Recipe Notes
Calories: 345
Net Carbs:  5 Net Carbs Per Serving
The nutritional information for this recipe is calculated as a courtesy and is an approximate only. I cannot guarantee the accuracy of the nutritional information for any recipes on this site.
Fall Keto Recipes
If you enjoyed this keto shepherd's pie, then you will love these other hearty family meals that are also low-carb and gluten-free.