Who's excited for fall? This low carb crustless pumpkin pie is an easy way to start indulging in fall treats! Scroll down for the easy to make and low carb recipe!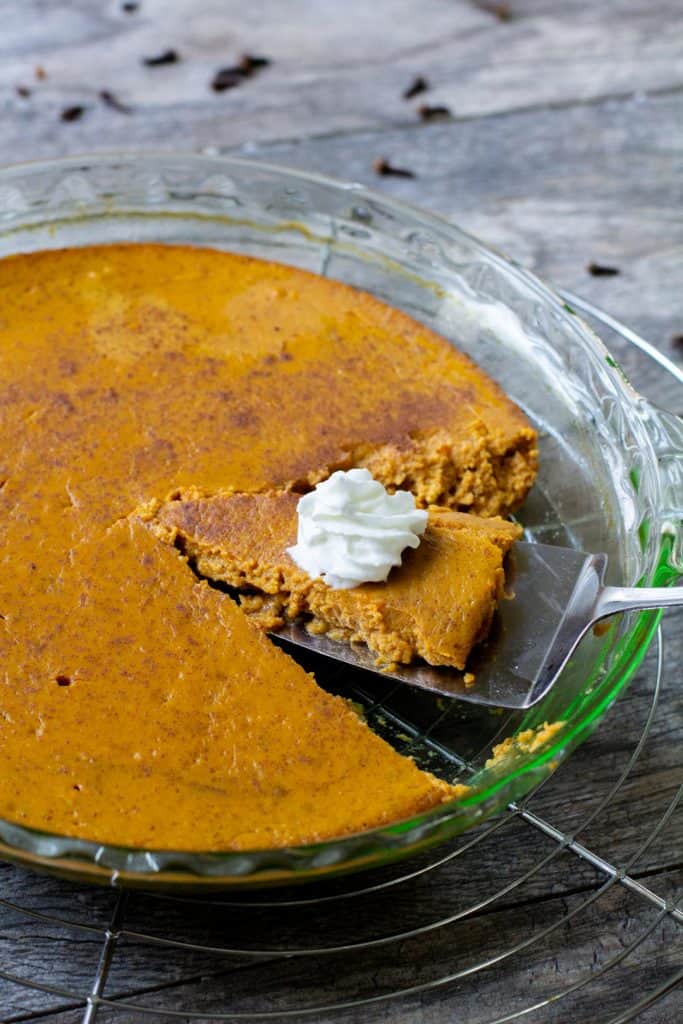 Delicious low carb treats are almost always easy to make, so more often than not, I make our favorite recipes suitable for a low carb/keto lifestyle. I've made Keto blueberry muffins that are great for breakfast, and these chocolate-dipped Keto peanut butter cookies are a hit with the whole family!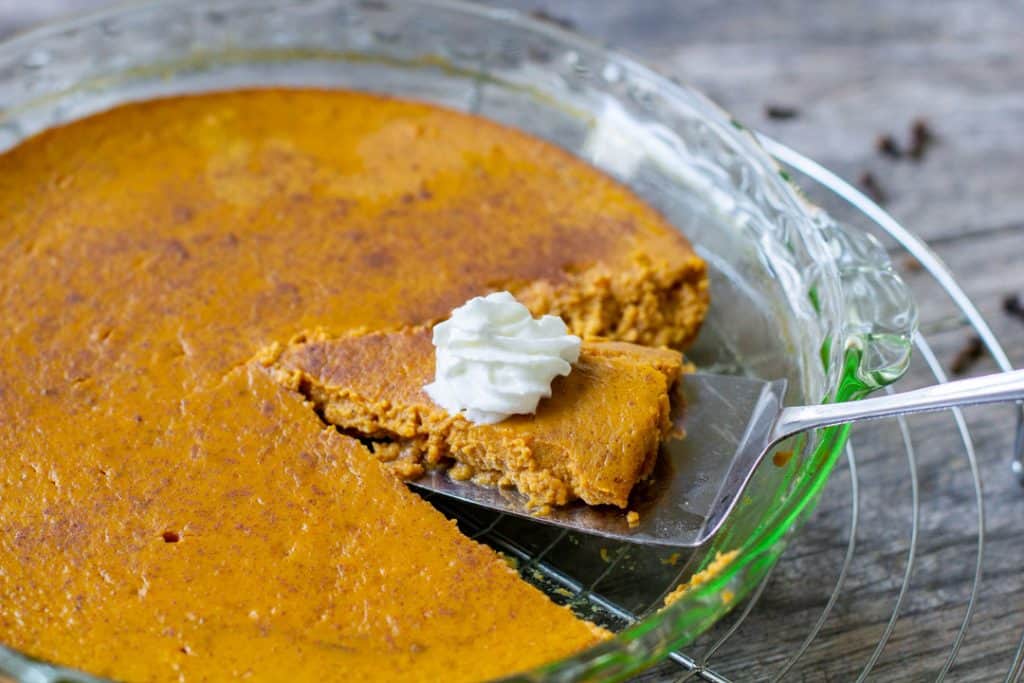 This time I decided to get a head start in celebrating fall, my most favorite time of the year, by making this low carb crustless pumpkin pie! You can also make a low carb crust using almond flour, but I chose this crustless pie because the kids always pick the crust off anyways. It's a win for me though because I'm always looking to make recipes that we all enjoy!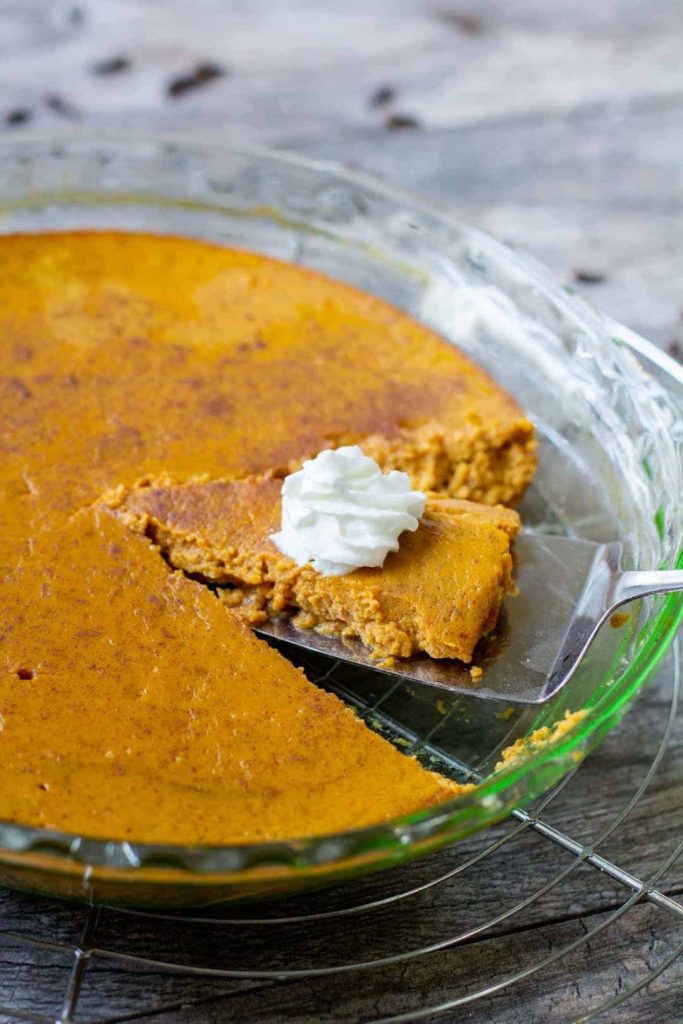 I don't have a big sweet tooth, but I do love anything pumpkin, so I'm definitely looking forward to enjoying a slice or two of the low carb pumpkin pie. It's everyone's favorite fall and thanksgiving treat, AND it's low carb, what could be better?!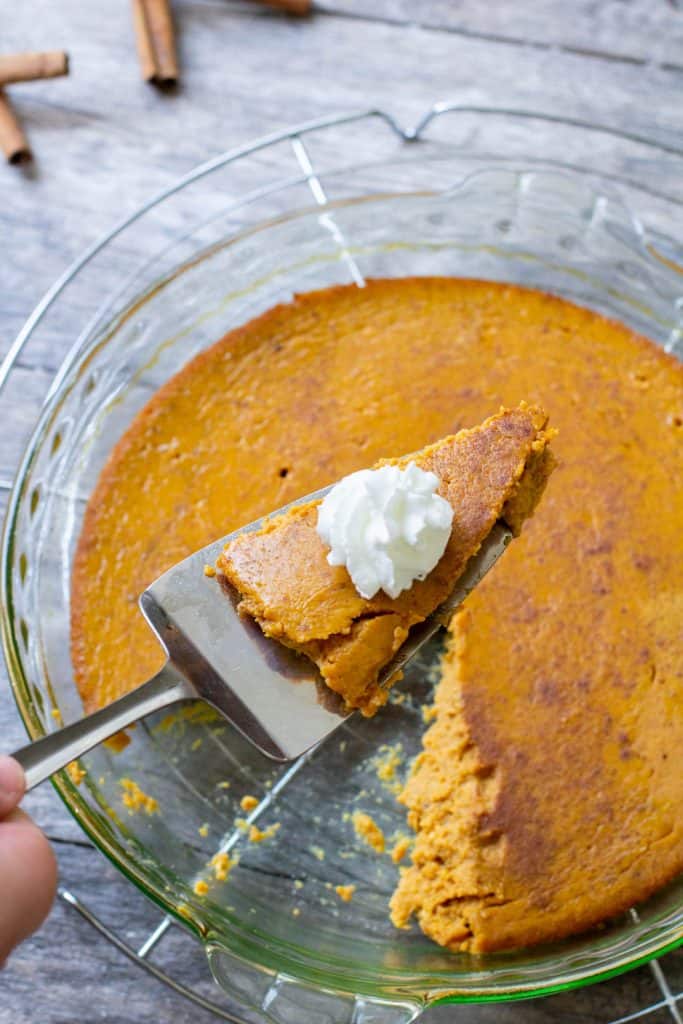 This simple recipe is perfect for those following a low carb/keto lifestyle. It's also dairy-free!
Low Carb Crustless Pumpkin Pie
How easy is this recipe to make? All you need to do to make this low carb pumpkin pie is mix all of the ingredients into a bowl, pour it into a pan, and bake! Easy enough for kids to help make and delicious enough to impress your guests! Get ready to get your early pumpkin fix!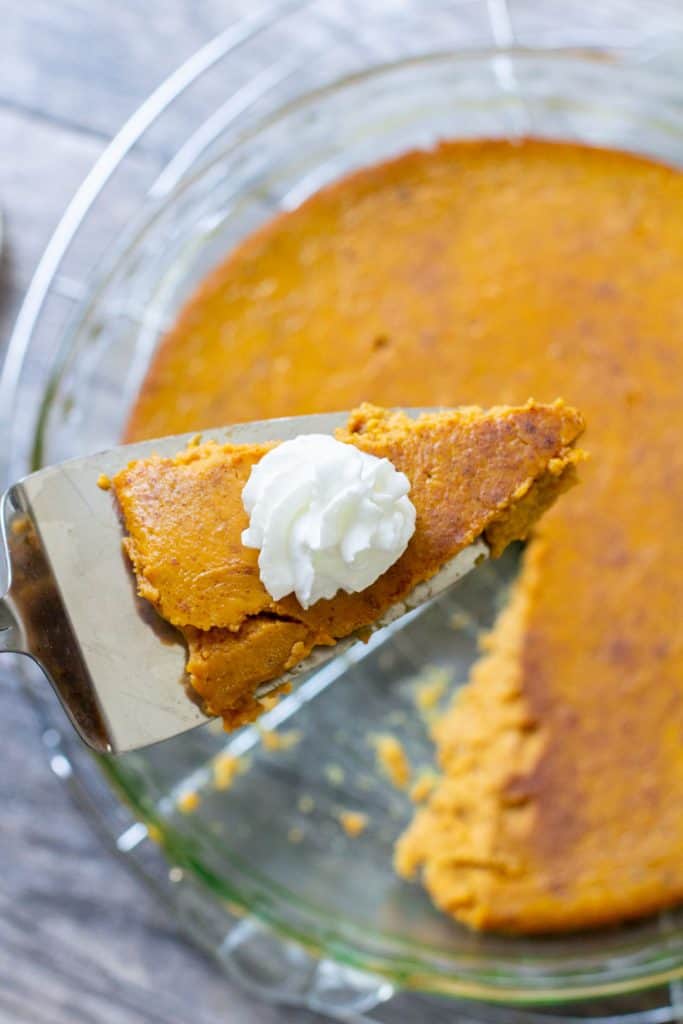 More recipes you'll love:
Cranberry Quinoa Stuffing
Keto Almondine Asparagus
Pesto Cauliflower Mashed Potatoes
Ingredients:
100% canned pumpkin puree – 1 (15 oz) can
Granulated sugar substitute – 1/3 cup
Cinnamon – 1 tsp
Nutmeg – 1/2 tsp
Vanilla extract – 1/2 tsp
Pumpkin spice – 1 tsp
2 large eggs
Unsweetened almond milk – 8 oz.
1. Preheat oven to 375 degrees Fahrenheit.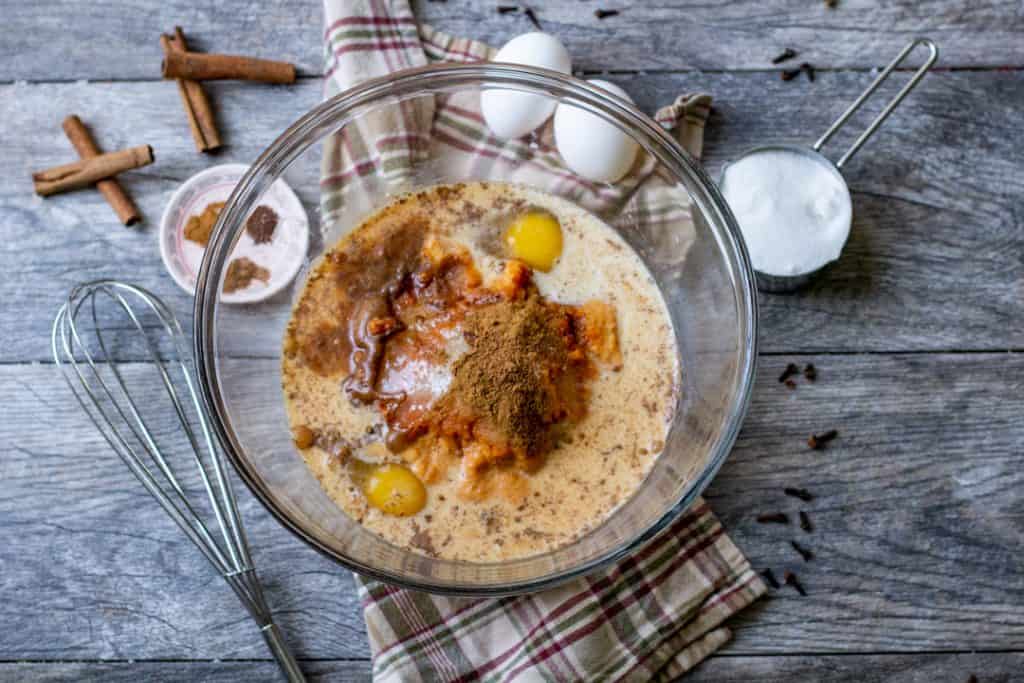 2. In a large bowl, mix together the ingredients well.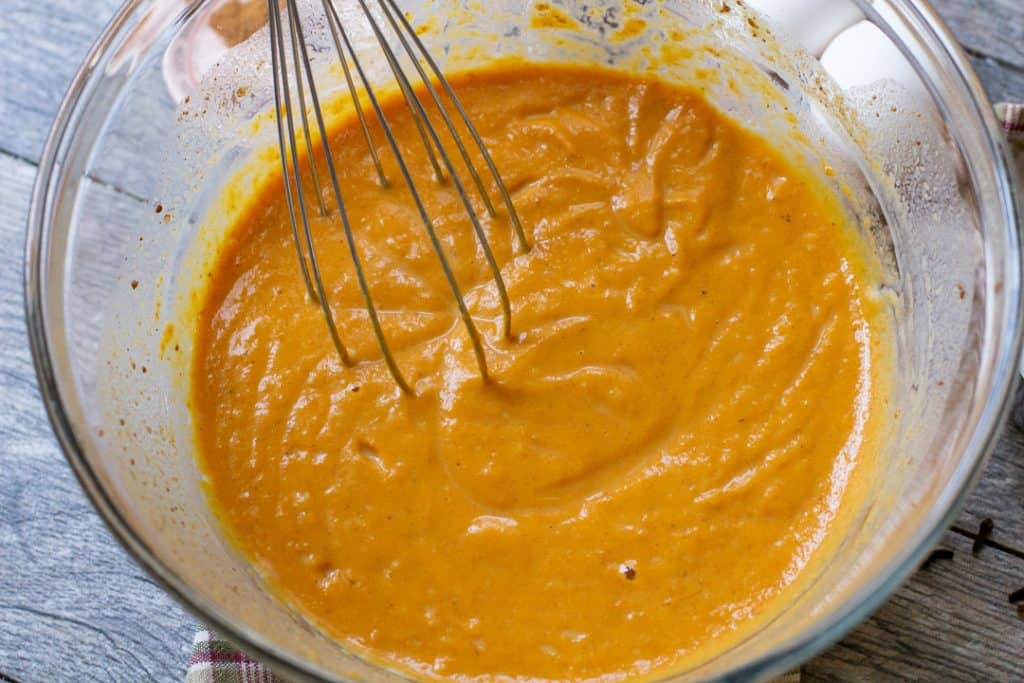 3. Grease a 9 inch pie pan.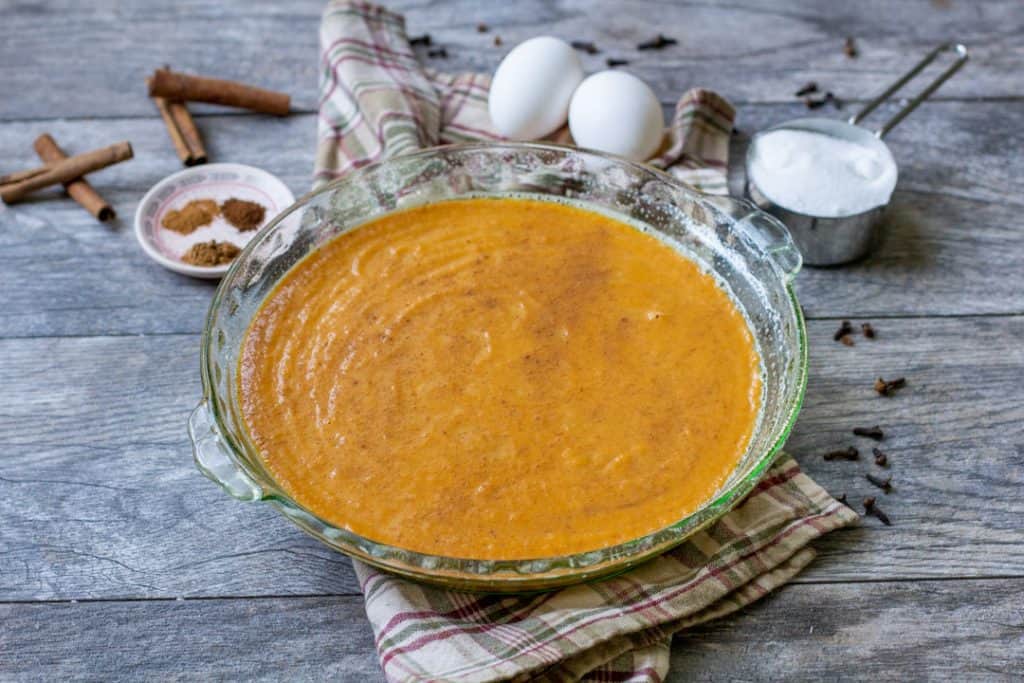 4. Pour mixture into the pan and bake for 40-45 minutes, or until a toothpick comes out clean.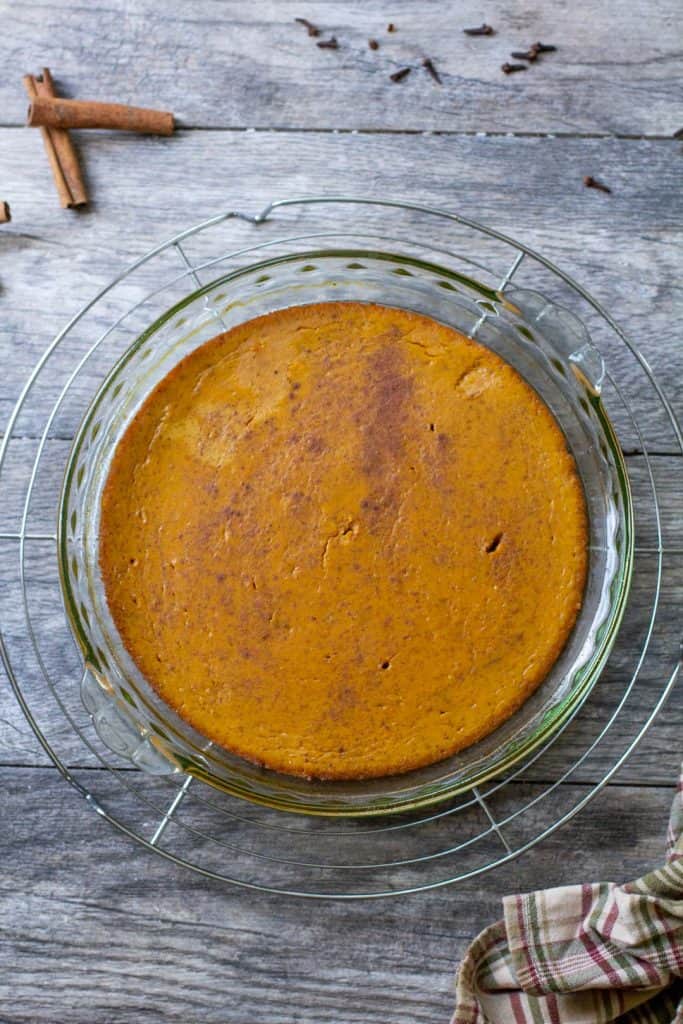 5. Allow pie to cool before cutting and serving.
Pin for later!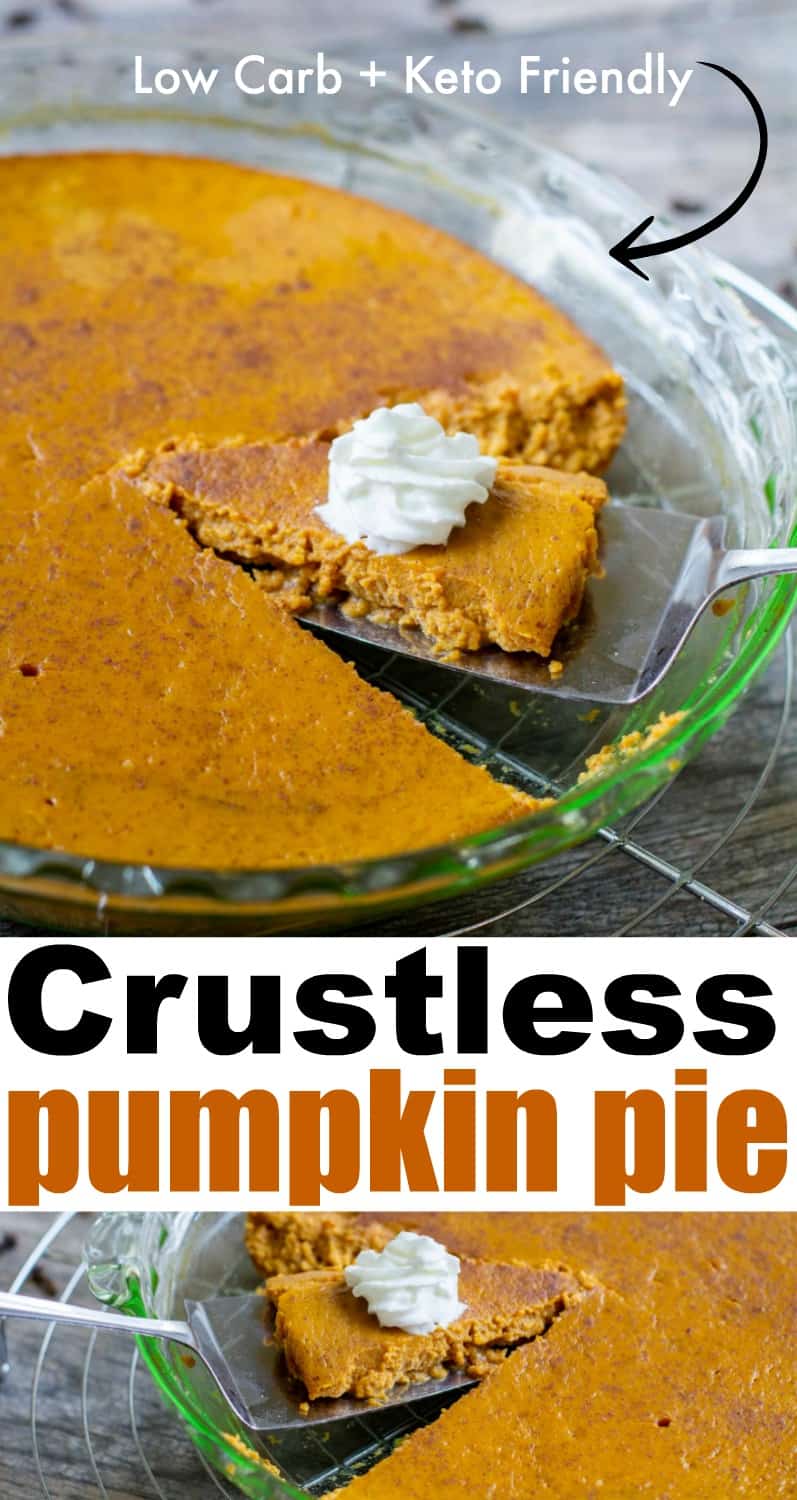 Follow me on Pinterest for all things fall!