This Keto Asparagus recipe is an easy and delicious side dish that's perfect for the holidays!
I've been having a hard time getting creative with my low-carb diet lately. To break out of this rut, I've started adding different Keto friendly sides like this low-carb asparagus almondine recipe. The delicious combo of lemon and almonds makes this  a perfect match to just about any keto recipe! Serve with fish, or with cauliflowered rice!
I haven't been very diligent with exercising (it's actually been pretty non-existent lately) and I've been a little too lenient with carbs, but I'm still enjoying the added energy that comes with eating the lazy keto/low carb way. I'm looking forward to getting back to focusing on the Keto diet and introducing intermittent fasting after Thanksgiving.
Keto Asparagus Almondine
This easy asparagus almondine recipe would even make a delicious low-carb Thanksgiving side dish to serve with your turkey! Looking for more quick keto recipes? I'll be sharing some more of my favorites in the next couple of days, but for now, you can check this low carb bacon chicken bites, or my favorite egg roll in a bowl recipe!
Serves 4
Ingredients:
1 lb. asparagus spears
5 tbsp. butter unsalted
½ a lemon
¼ c. sliced almonds
Salt and pepper
Instructions:
Wash your asparagus spears and break off the woody sections at the bottom. Bring a pot of water to a boil over high heat on the stove.
Place the asparagus into the boiling water, and cook for 2-3 minutes until tender.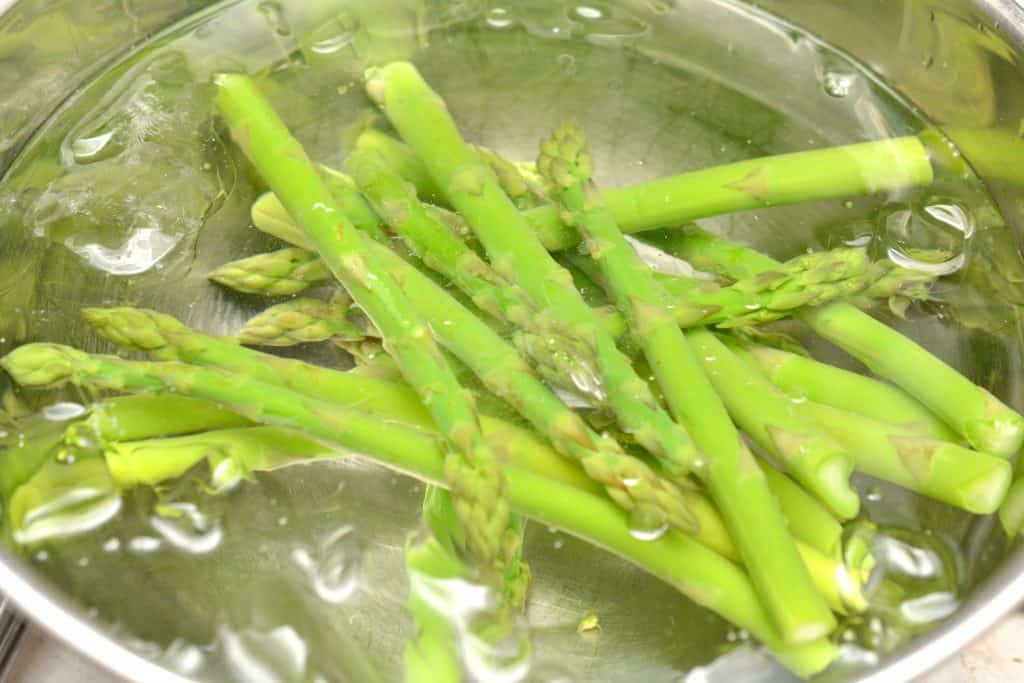 Immediately place the asparagus into a bath of ice water to stop the cooking.
Heat 5 tbsp. of unsalted butter in a skillet over medium-high heat on the stove. Place the asparagus into the butter, and sautèe for 1-2 minutes.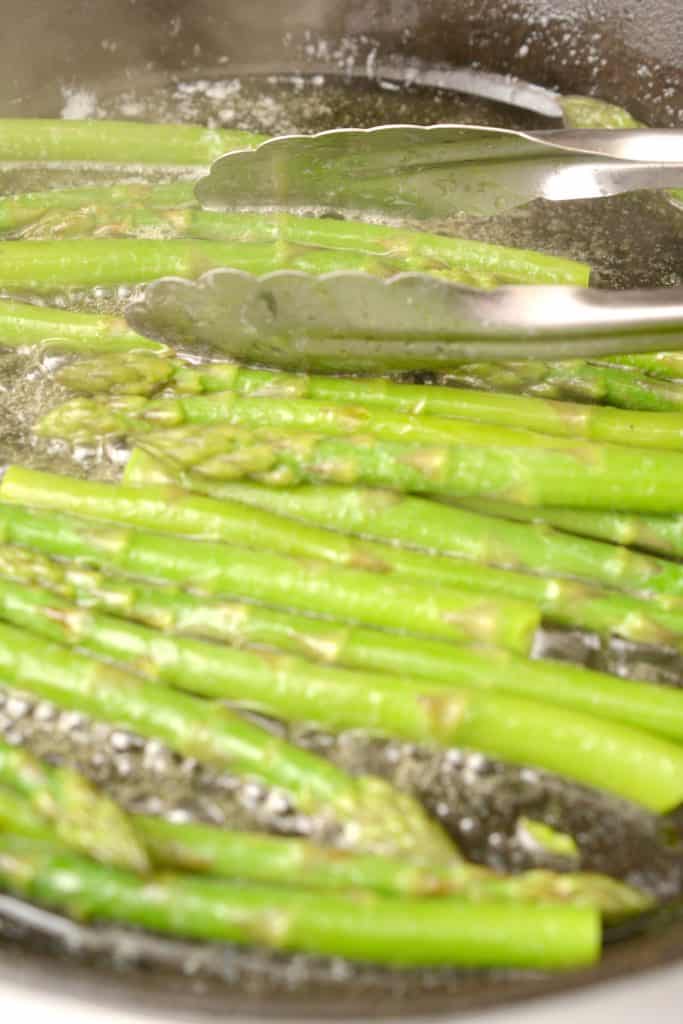 Squeeze in the juice from half of a lemon.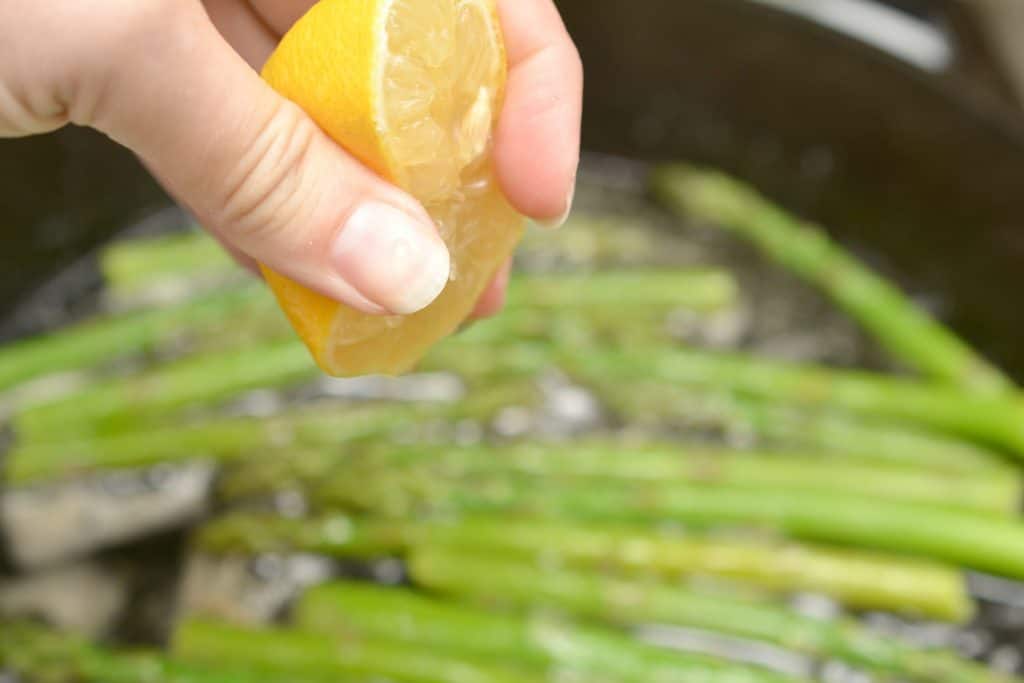 Add salt and pepper to taste.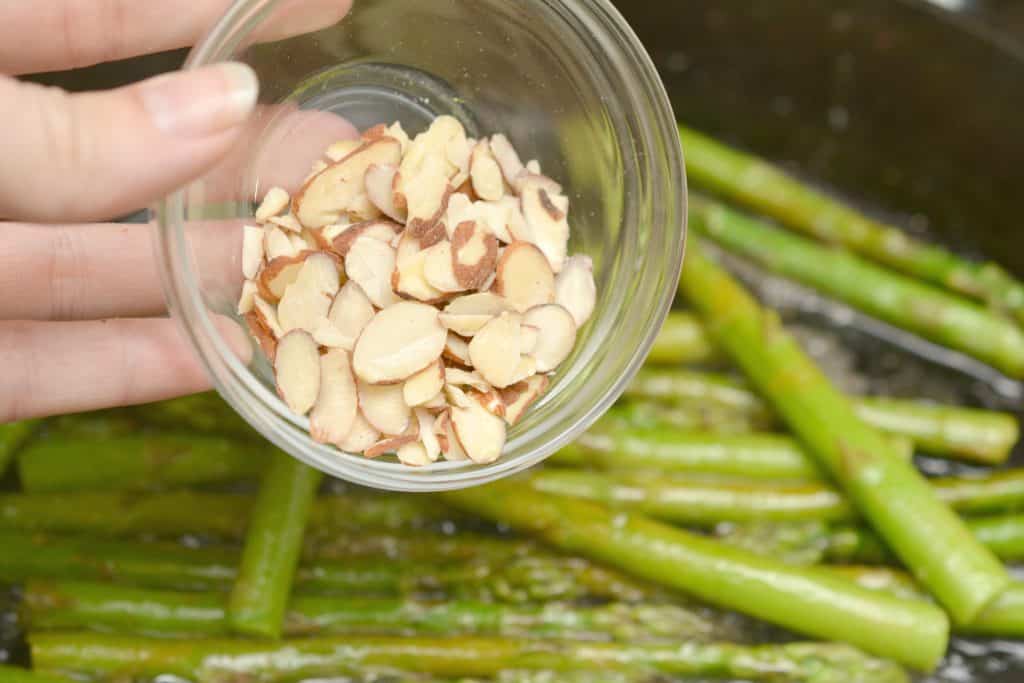 Sprinkle ¼ c. of almonds into the skillet and cook for an additional minute.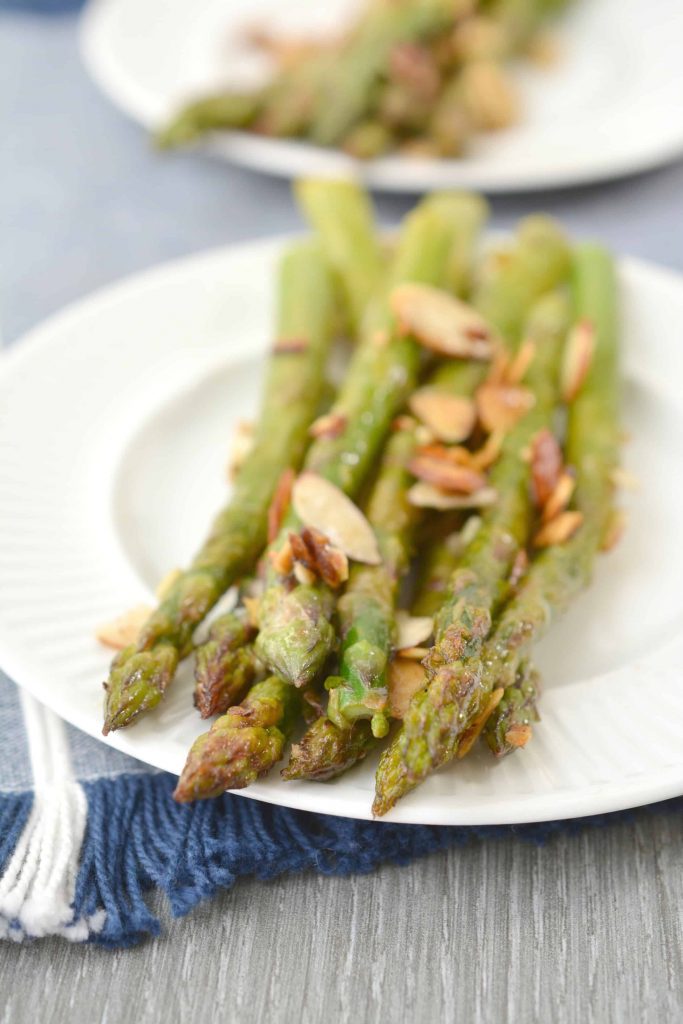 Place the asparagus on a serving platter and top it with the rest of the melted butter and toasted almonds from the pan.
Pin for later!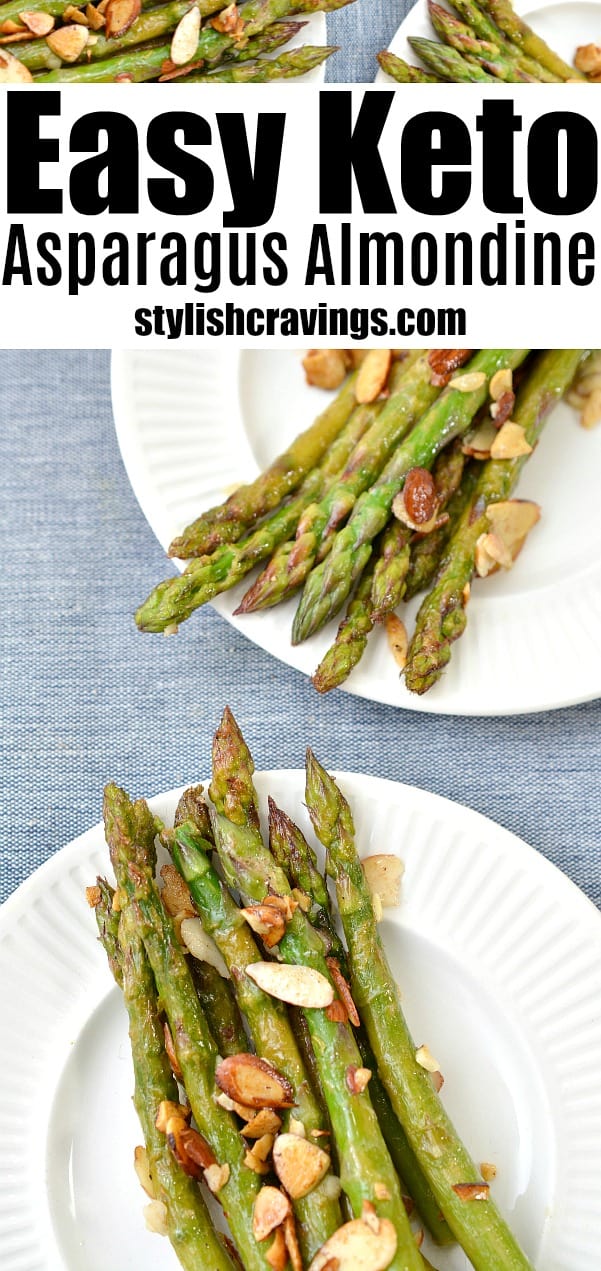 Enjoy! Keep an eye out for even more keto recipes and for those who are interested, I will be sharing more on my weight loss journey.
Check out these easy and delicious Keto side dishes from my friends:
Sauteed Greens With Onions Garlic & Bacon