Quick, easy dinner recipes are a must during the busy weeknights. This low carb sausage and cauliflower rice skillet recipe is delicious keto-friendly dinner that's ready in less than 30 minutes!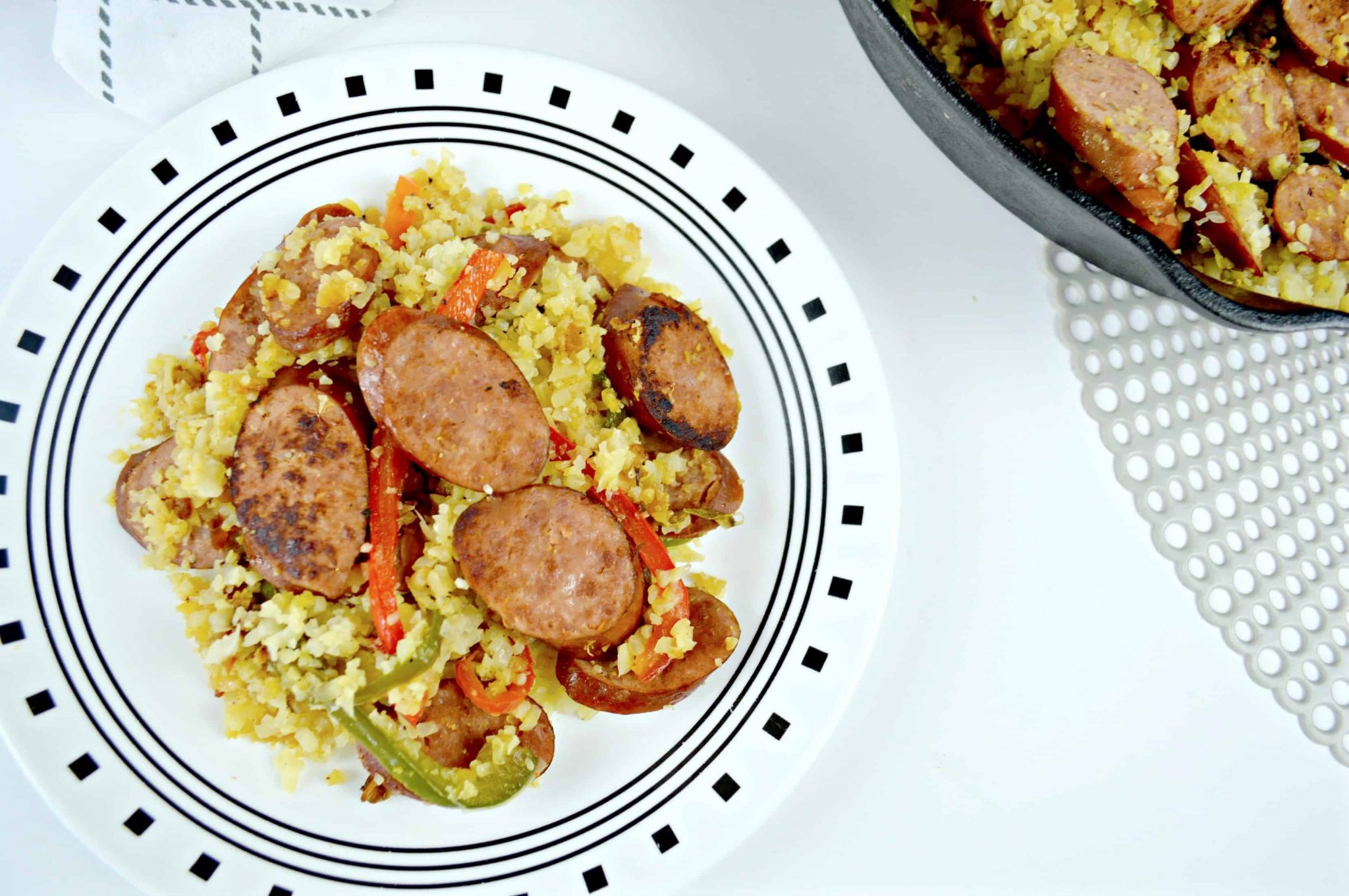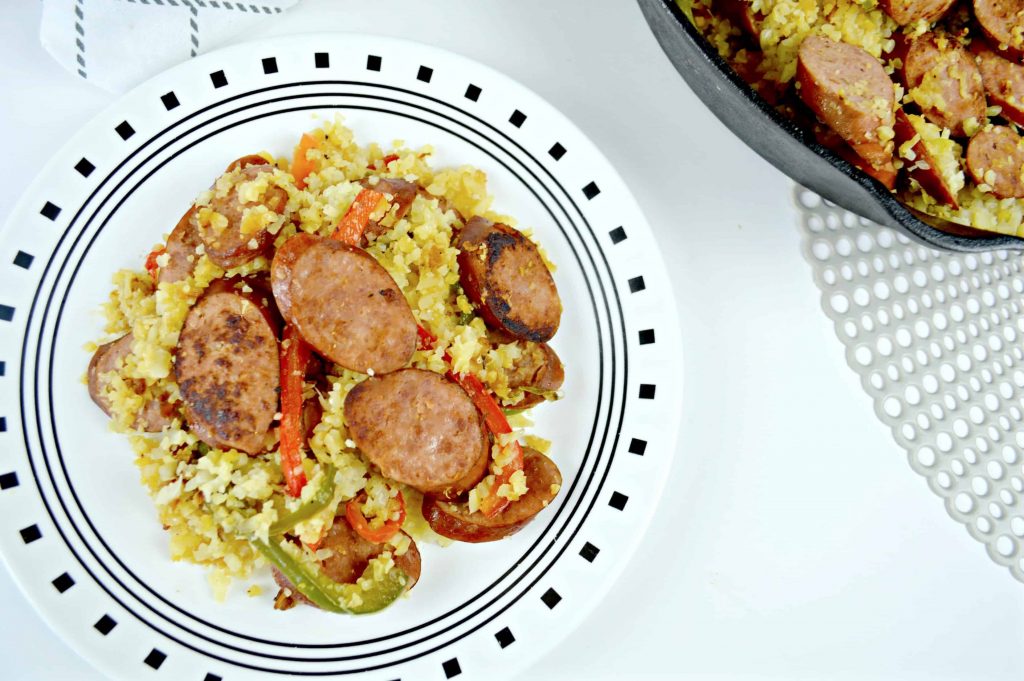 This recipe isn't chock full of pictures but I did take a few last-minute ones to share here. I love using kielbasa as a flavorful addition to my favorite low carb staples. For this recipe, I kept it really simple and added cauliflower flower rice and added in some red and green pepper.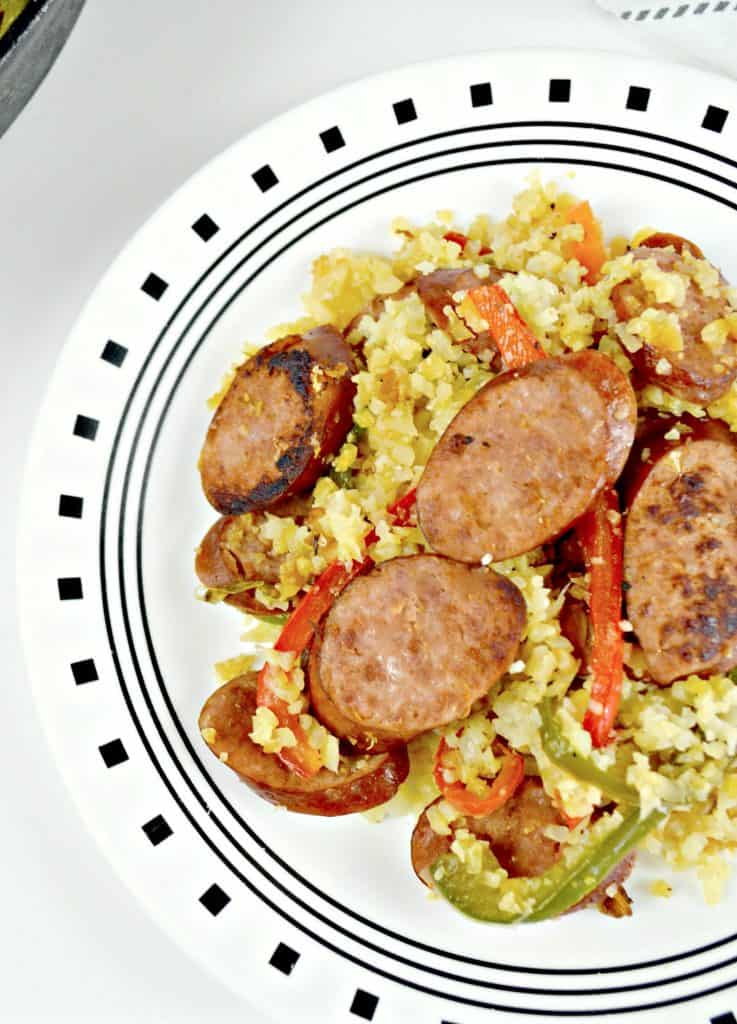 We actually eat this quite often and for good reason; it's tasty, quick and easy to make and it's actually really inexpensive to make! The fact that it's made within minutes makes this low carb dinner a go-to when I'm running short on time.
Similar: Low Carb Mushroom & Spinach Cauliflower Rice
I like to top my dish with red pepper flakes for some extra kick but the kids prefer to top theirs with shredded cheese.
More Low Carb Recipes You'll Love:
Low Carb Instant Pot Pork Tenderloin
Low Carb Lemon Chicken
Can You Buy Cauliflower Rice?
Absolutely! I've seen bags of cauliflower rice in the produce section but I prefer frozen cauliflower rice. It's my go-to low carb side dish because it's so quick and easy to make. Frozen cauliflower rice also last longer and perfect for meal planning.
When using frozen cauliflower in a recipe you can either microwave and drain excess water (my preferred method) from freezing or you can saute it in a pan directly from the bag.
How long does Kielbasa and cauliflower rice last?
The low carb recipe can easily be stored in an airtight container for up to 4 days or you can freeze in a freezer bag (I use this) and it will last for an entire month.
Make it your own!
Swap Kielbasa for chicken or even beef
Instead of cauliflower rice use cauliflower or broccoli florets
Toss with pesto
Ingredients:
2 bags of frozen cauliflower rice
1 pound sliced kielbasa sausage
1 tablespoon olive oil
1/4 cup of butter
2 tsp salt
Juice from half a lemon
2 tsp pepper
1/4 tsp of cayenne pepper
Instructions:
In a skillet add olive oil to skillet and kielbasa. Cook for about 2-3 minutes or until browned on all sides. Set aside.
Cook cauliflower rice according to instructions on the back, drain and set aside.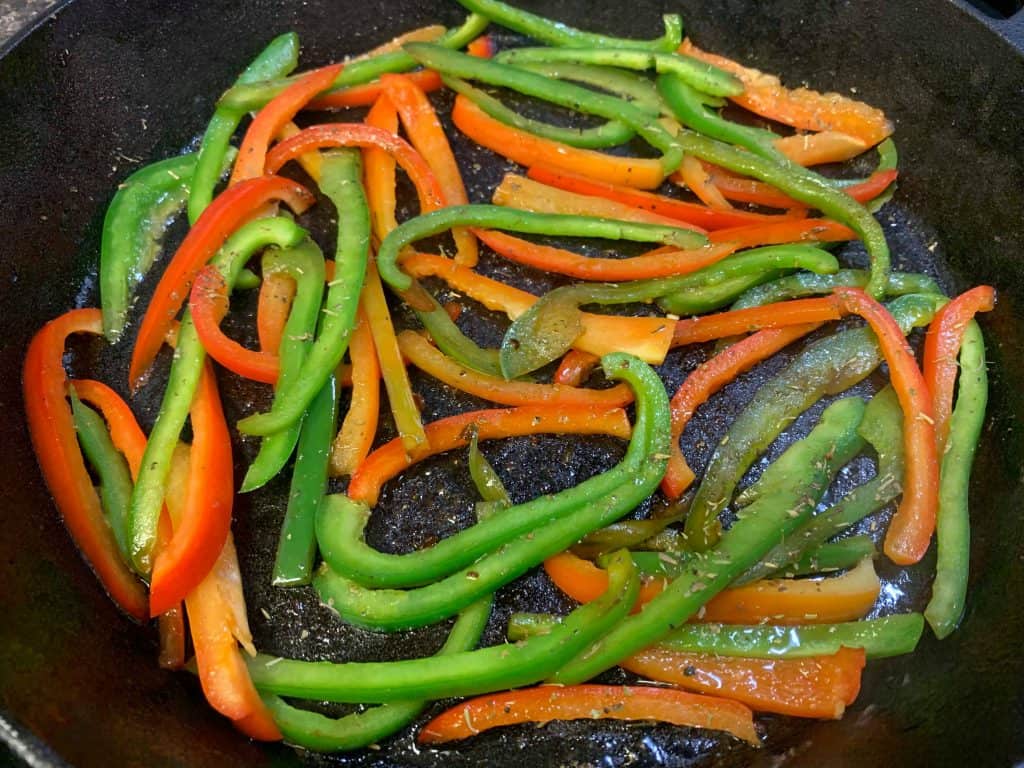 Add butter to the same skillet and add red pepper and green pepper and cook until soft.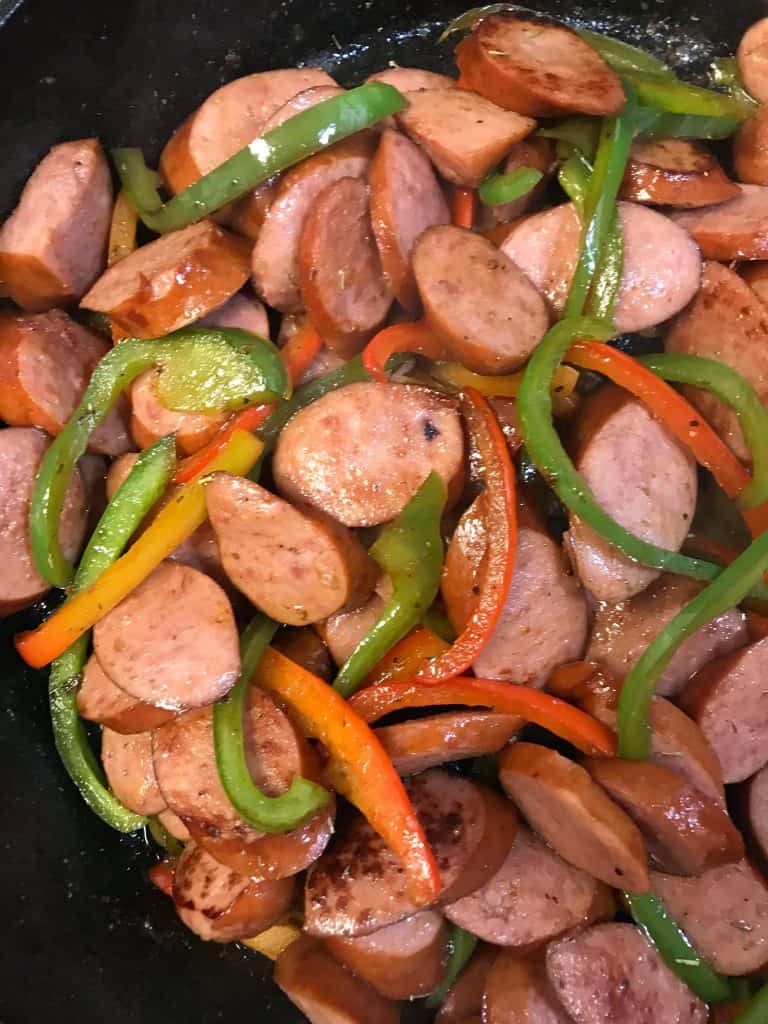 Return sausage to skillet and top with cauliflower rice.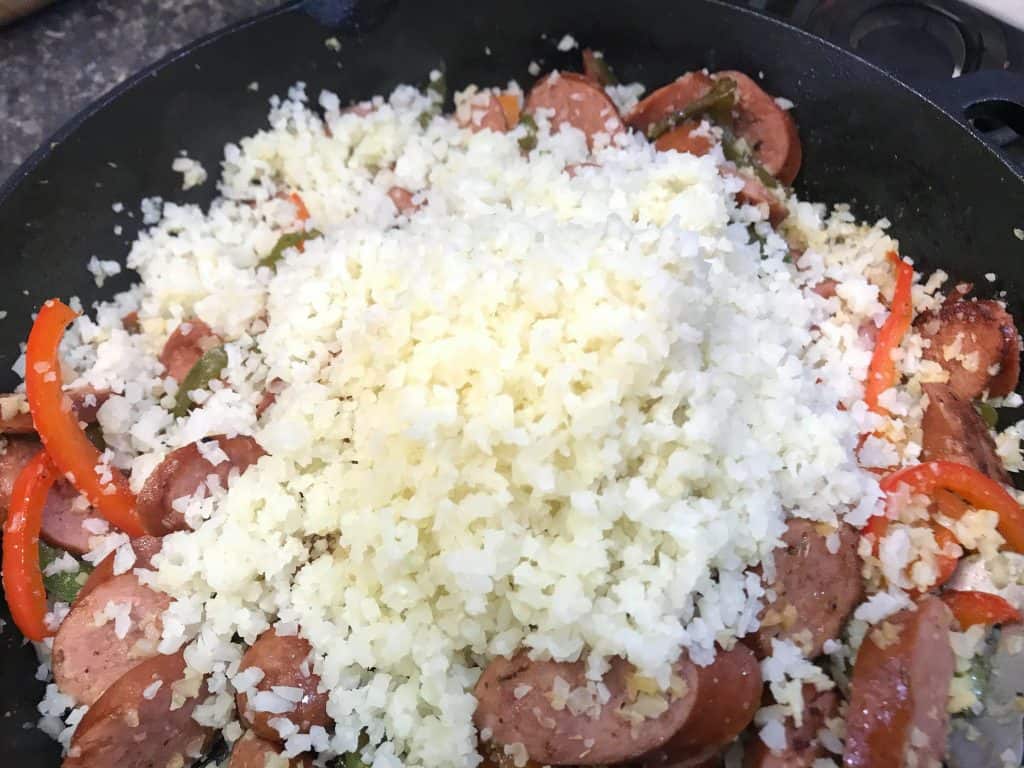 Season with salt, pepper, cayenne pepper, and lemon juice and stir until combined. Cook for 2-3 minutes.
Pin for later!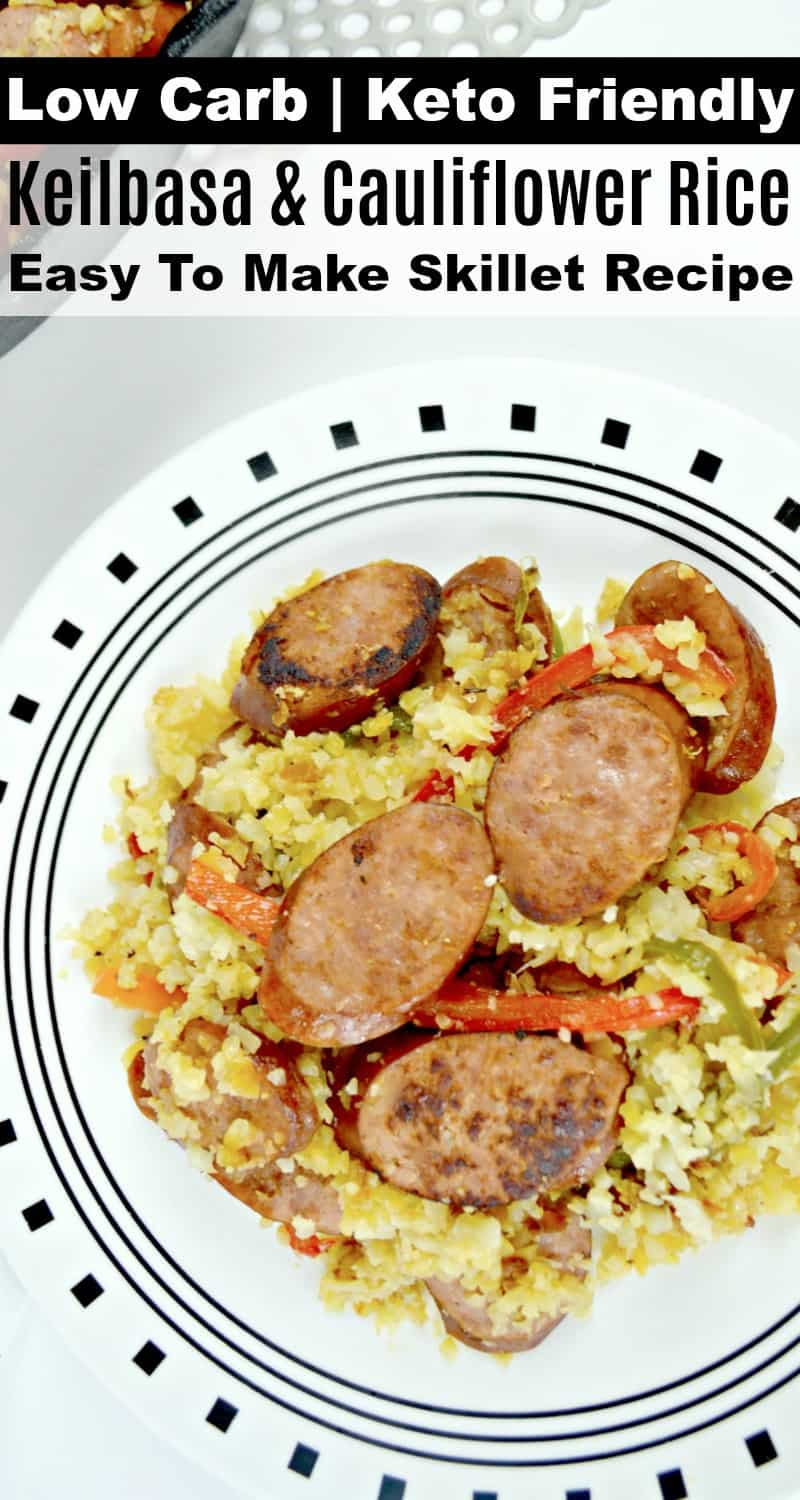 Follow me on Pinterest for more low carb dinner ideas!