Believe it or not this no bake keto blueberry cheesecake is quick and easy to make! A low carb dessert that perfect to serve for the holidays or any day for dessert! No one will even think it's low carb!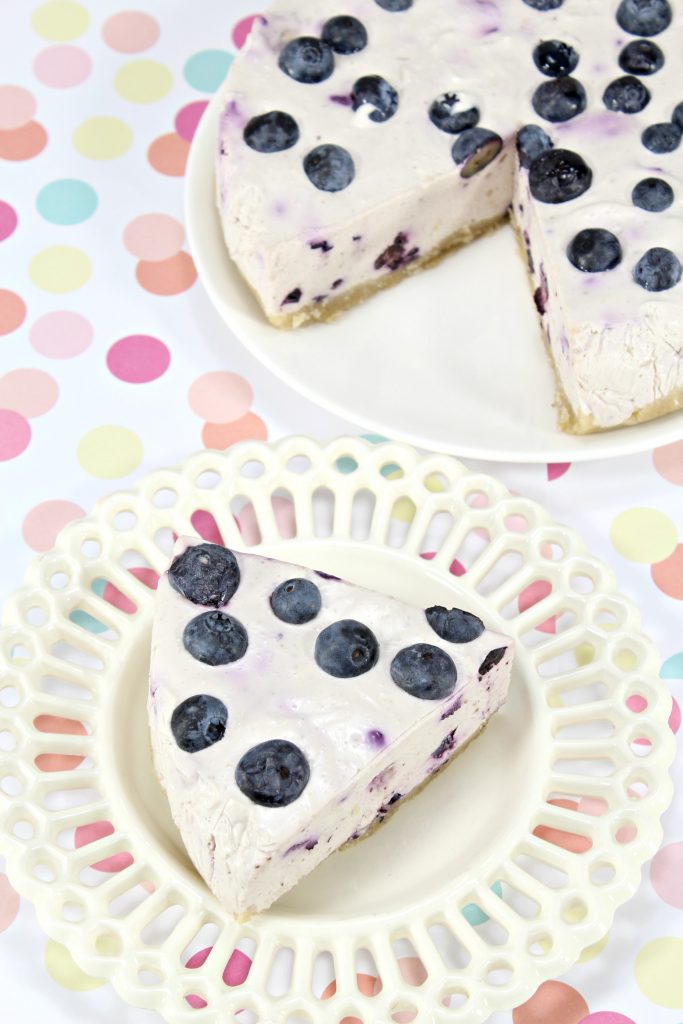 The holidays aren't the holidays if there isn't any cheesecake! This has been a tradition for as long as I can remember and With the holiday baking season rapidly approaching I knew I had to come up with a low carb version.
I like to keep recipes as simple as possible, especially during the busy holiday season. This no bake keto cheesecake is perfect when it's super busy and I don't want to turn on the oven. The best part: the kids can even help make it!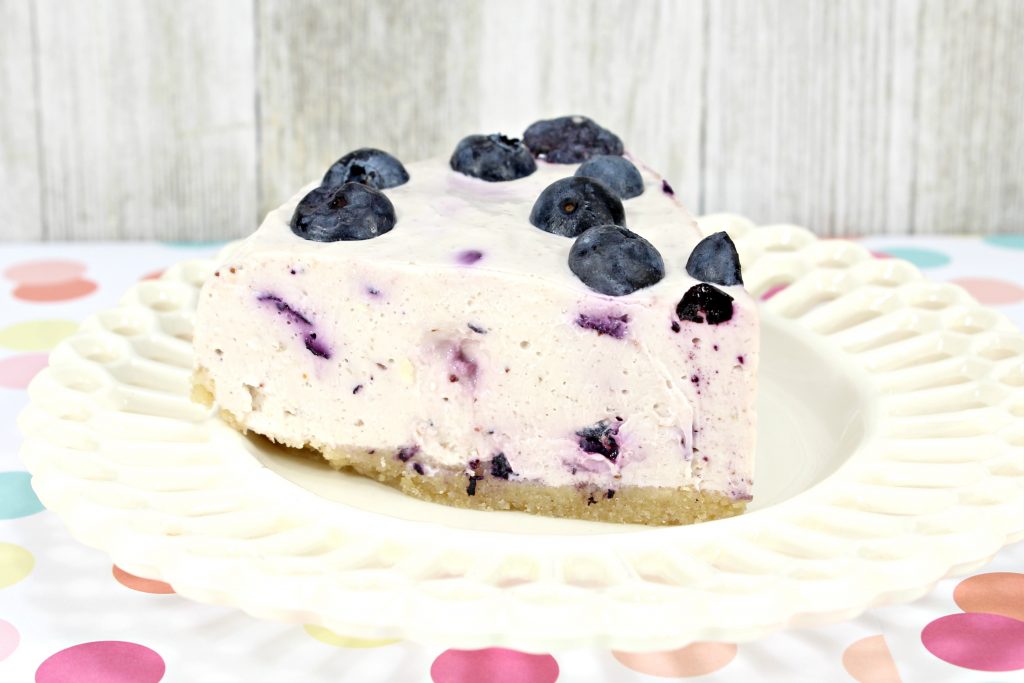 More keto dessert recipes you'll love:
Crustless pumpkin pie
Peanut Butter Cookies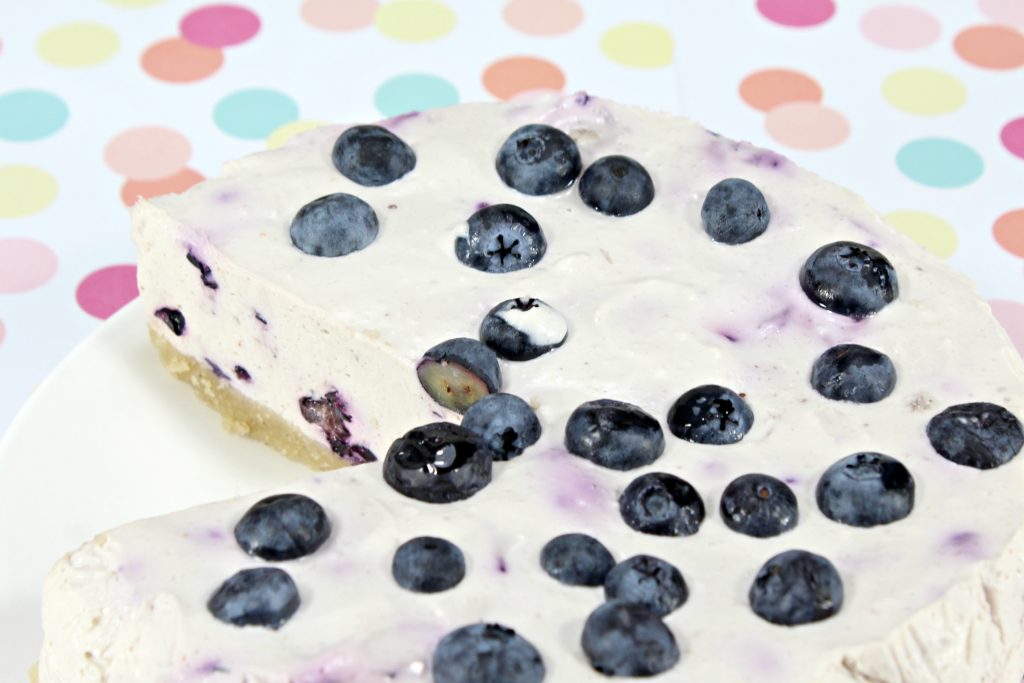 This rich and creamy Keto cheesecake has an almond flour crust and it can also conveniently be made ahead of time! A fantastic low carb dessert to have handy for last-minute guests!
How long can you store this Keto cheesecake?
This keto cheesecake can be covered in plastic wrap and stored for up to one week! You can also wrap and freeze for up to one month.
Are Blueberries Keto?
Absolutely, Blueberries are a fantastic healthy treat to snack on and they're a much better option than lots of other fruit that are higher in carbs. Blueberries have 17 grams of net carbs but you can easily eat about 1/4 and still remain in Ketosis.
Addition toppings:
Toasted Coconut flakes
Almonds
How To Make Keto No bake blueberry cheesecake
Ingredients:
For the crust:
1 cup almond flour
Half of .25 ounce unflavored gelatin packet
softened cream cheese – 1 ounce
1 tbl heavy cream
1 tsp vegetable shortening
1/3 cup stevia
1 tsp vanilla extract
1/2 tsp lemon juice
1/8 tsp salt
Low Carb Cheesecake Filling:
one .25 ounce unflavored gelatin packet
2/3 cup heavy cream
16 ounces cream cheese, softened
1 1/4 cups stevia
1 1/2 tsp lemon juice
2 tsp vanilla extract
1 1/4 cup fresh or frozen blueberries, mashed
Preparation:
Line a 8-inch diameter springform pan with 2 layers of plastic wrap allowing 3 to 4 inches to overlap the top all the way around. The plastic will make separating the cheesecake from the pan simple.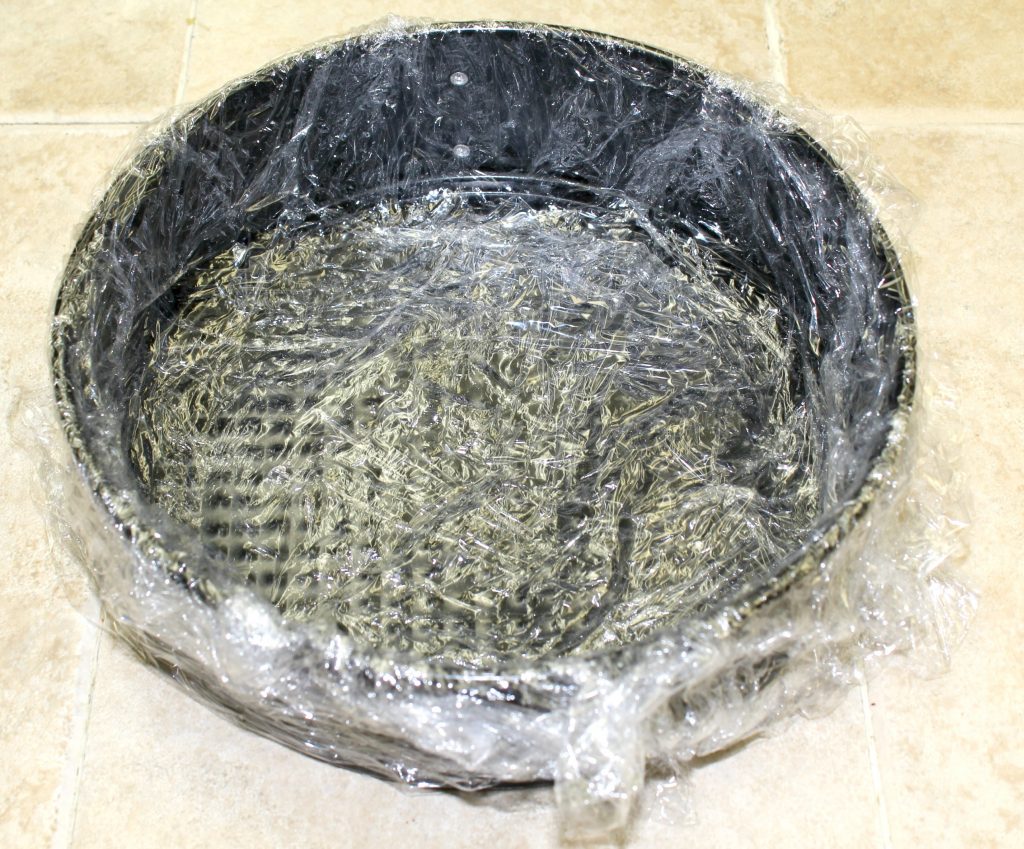 Make the crust first. Mix the gelatin with the almond flour and then add the stevia powder and salt. Drop in the softened cream cheese, heavy cream, shortening, vanilla extract, and lemon juice. Mix these with the dry ingredients to form a loose dough. You may find it easier to do this with your fingers. Press the dough into the bottom of the pan, evenly.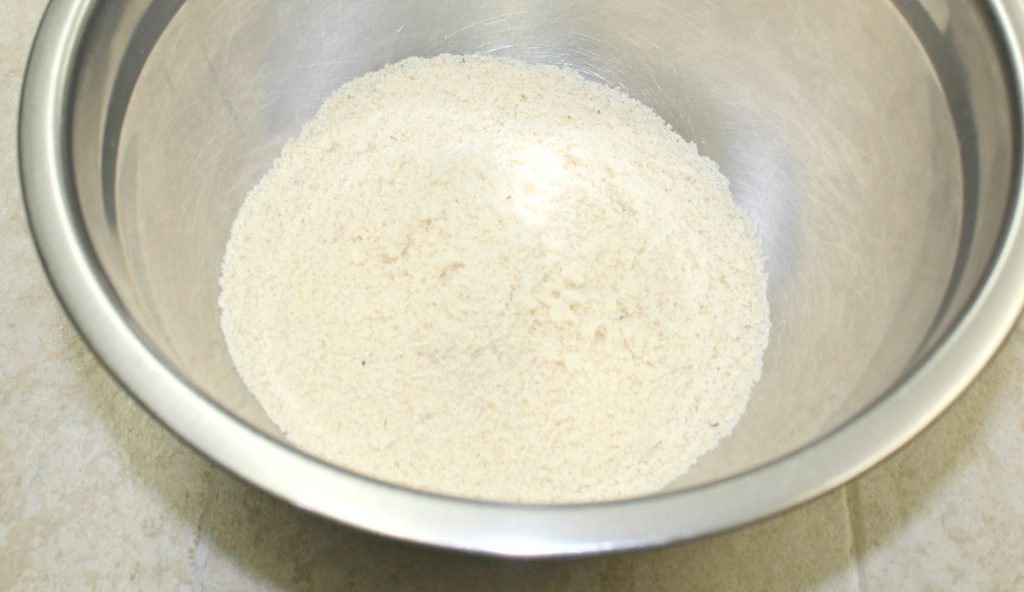 **You can use a small piece of parchment paper to help keep the dough from sticking to your fingers as you press it into place.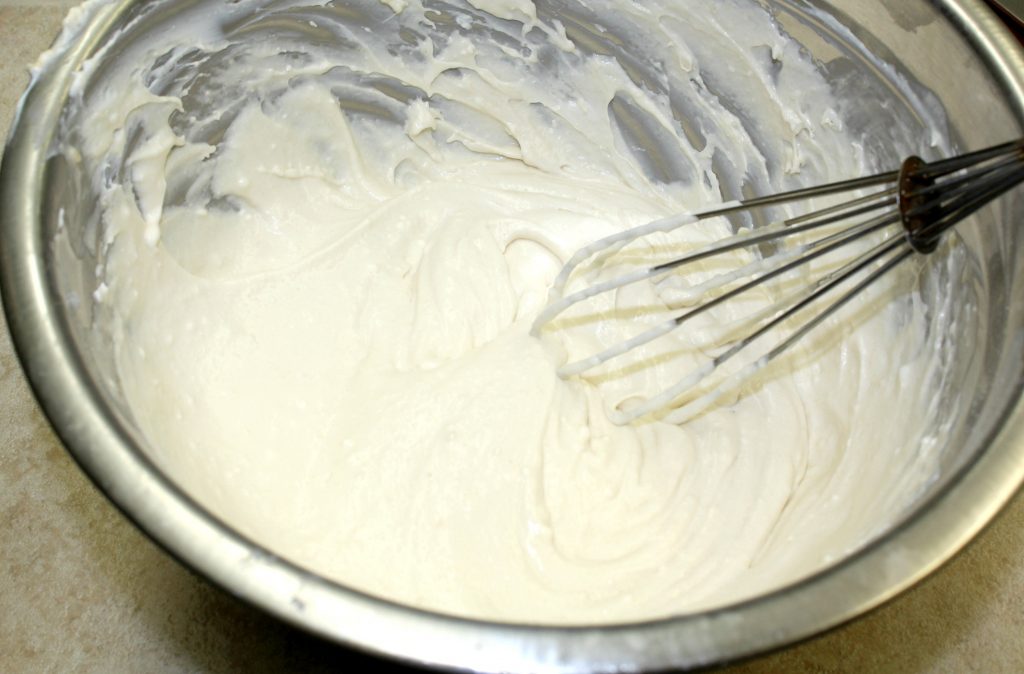 For the filling, combine the gelatin and heavy cream and add it to the softened cream cheese. Add the stevia powder, vanilla extract, and lemon juice and stir until everything is well mixed and no lumps or clumps exist.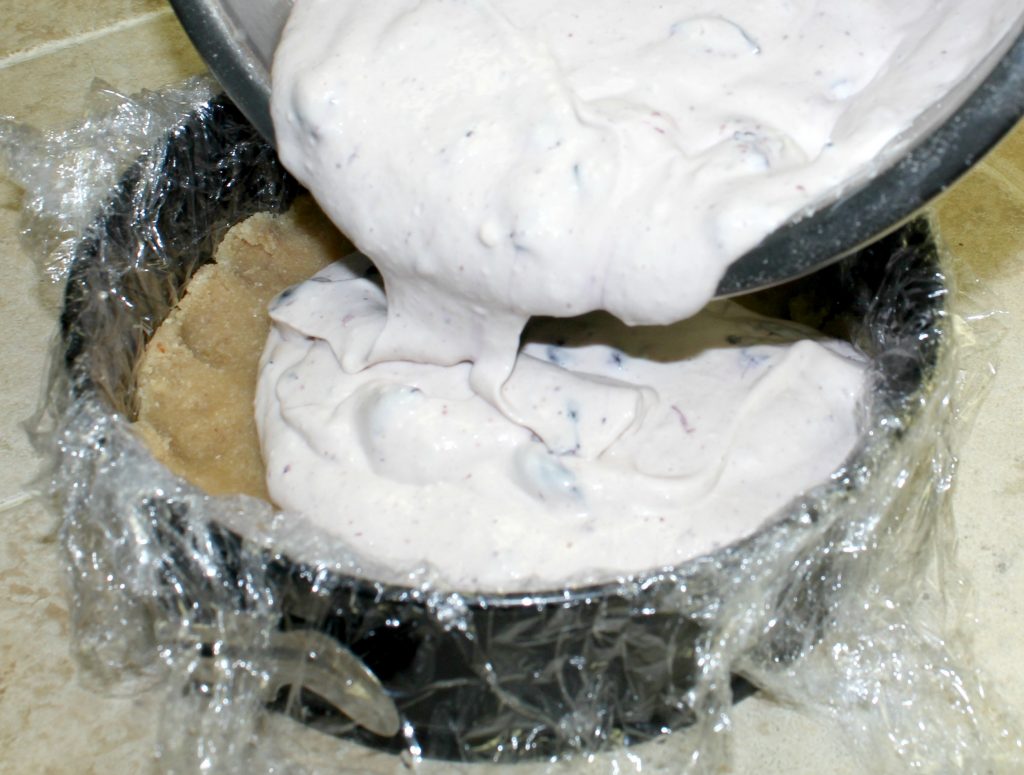 Stir in mashed blueberries into the cheese mixture. Spoon this mixture into the pan over the crust and smooth it with a spatula. with plastic and refrigerate until everything is firm which takes about 2 hours. Letting the cheesecake refrigerate for longer periods allows for flavors to mingle.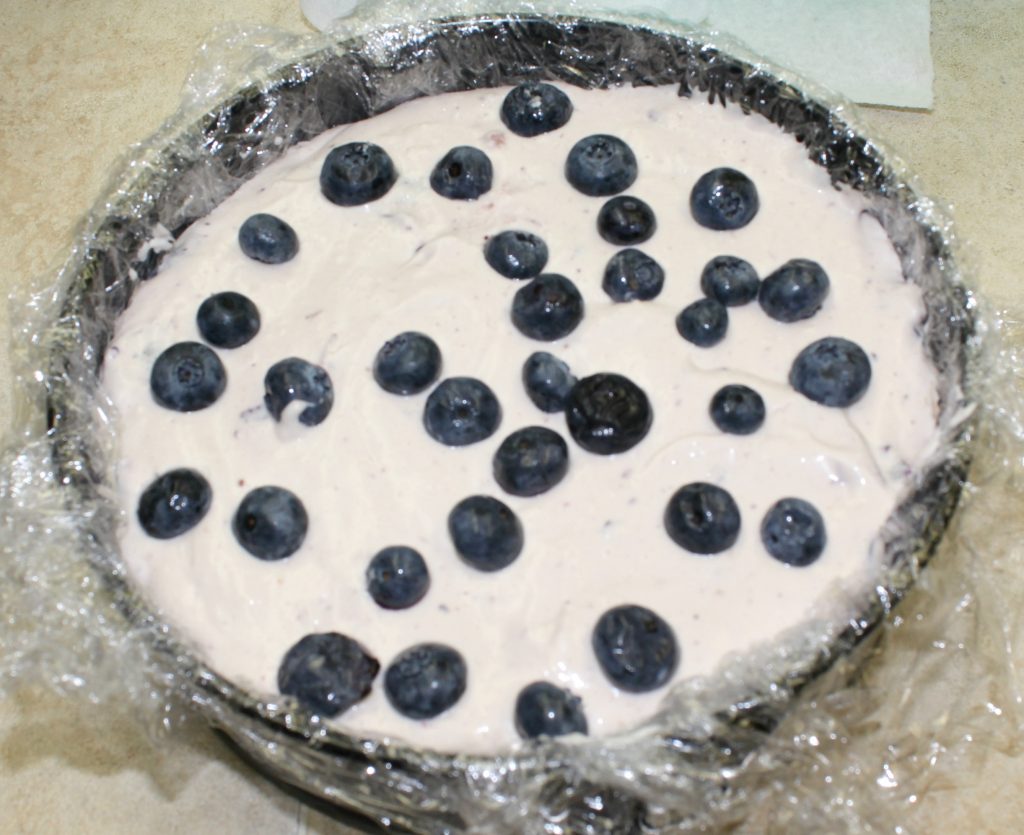 Remove the cheesecake out from the springform and gently peel the plastic away. The crust should be firm enough to be handled carefully. Place the cake on a serving plate and serve cold. Garnish with whole blueberries.
Pin for later!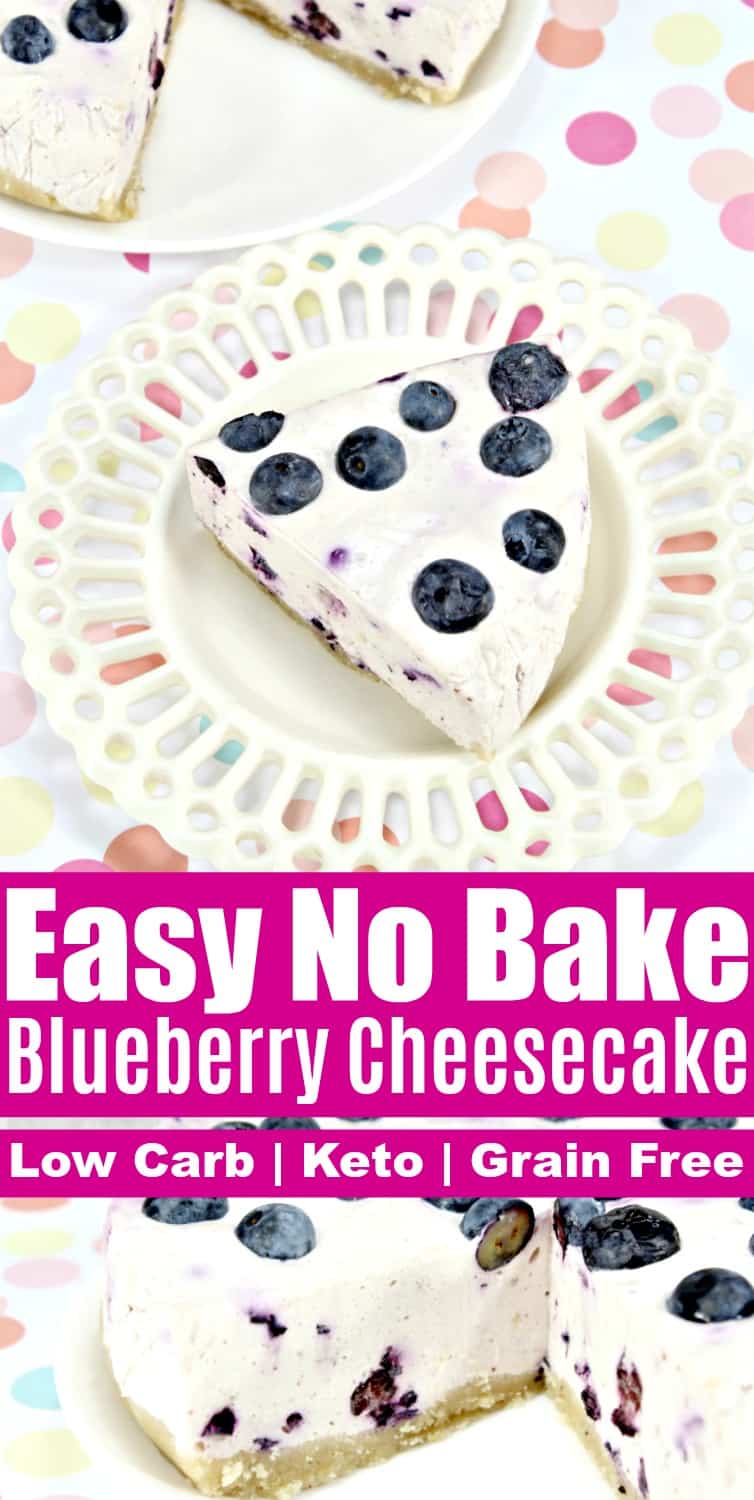 Follow me on Pinterest!