I'm forever struggling to make or buy snacks that my kids like. In a perfect world, I'd bake or make everything they ate but with three under three, a preteen and a teen at home, it's hard to find the time and the ability to please everyone. Normally the older kids just grab a bowl of cereal or make some popcorn, but I can tell with the long summer days they're getting bored of the selection. This past weekend I had a little bit of free time on my hands, so I decided to grab whatever little cereal was left and some bananas to try and make a 3 ingredient peanut butter banana snack for kids.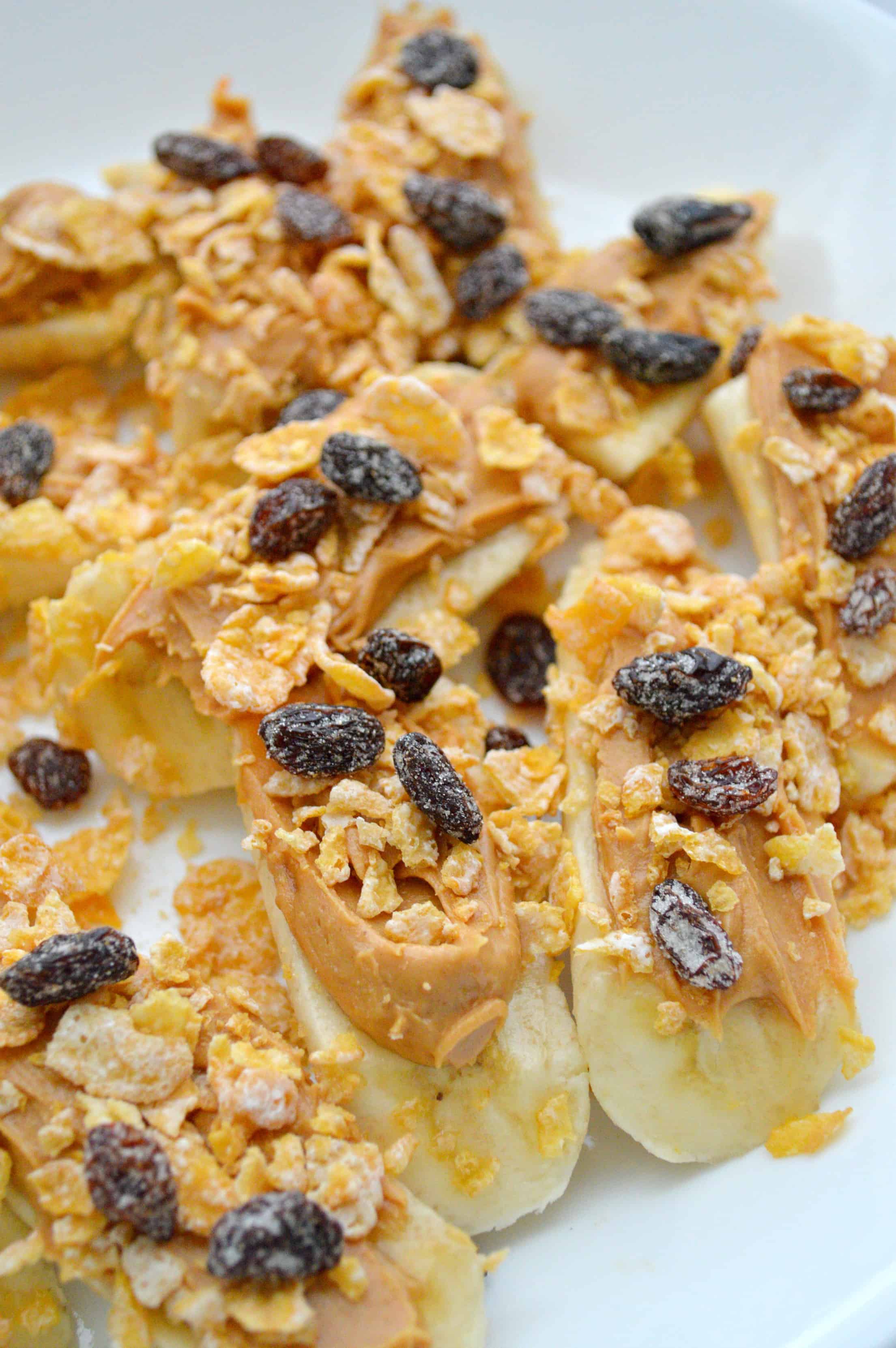 These 3 ingredient peanut butter banana snack for kids are super easy and fun to make! I chose peanut butter for the protein, and my choice of cereal was completely based on what I had on hand, Raisin Bran. I just bought a box of Cocoa Pebbles and I'm thinking that the kids would love the bananas dipped into something a little sweeter. It makes for a perfect after school snack or a quick breakfast! Check out the quick and easy to make 3 ingredient peanut butter banana snack for kids below.
Ingredients:
Bananas
Cereal
Peanut Butter
Simply cut your bananas into three section, top with peanut butter and sprinkle with cereal of your choice!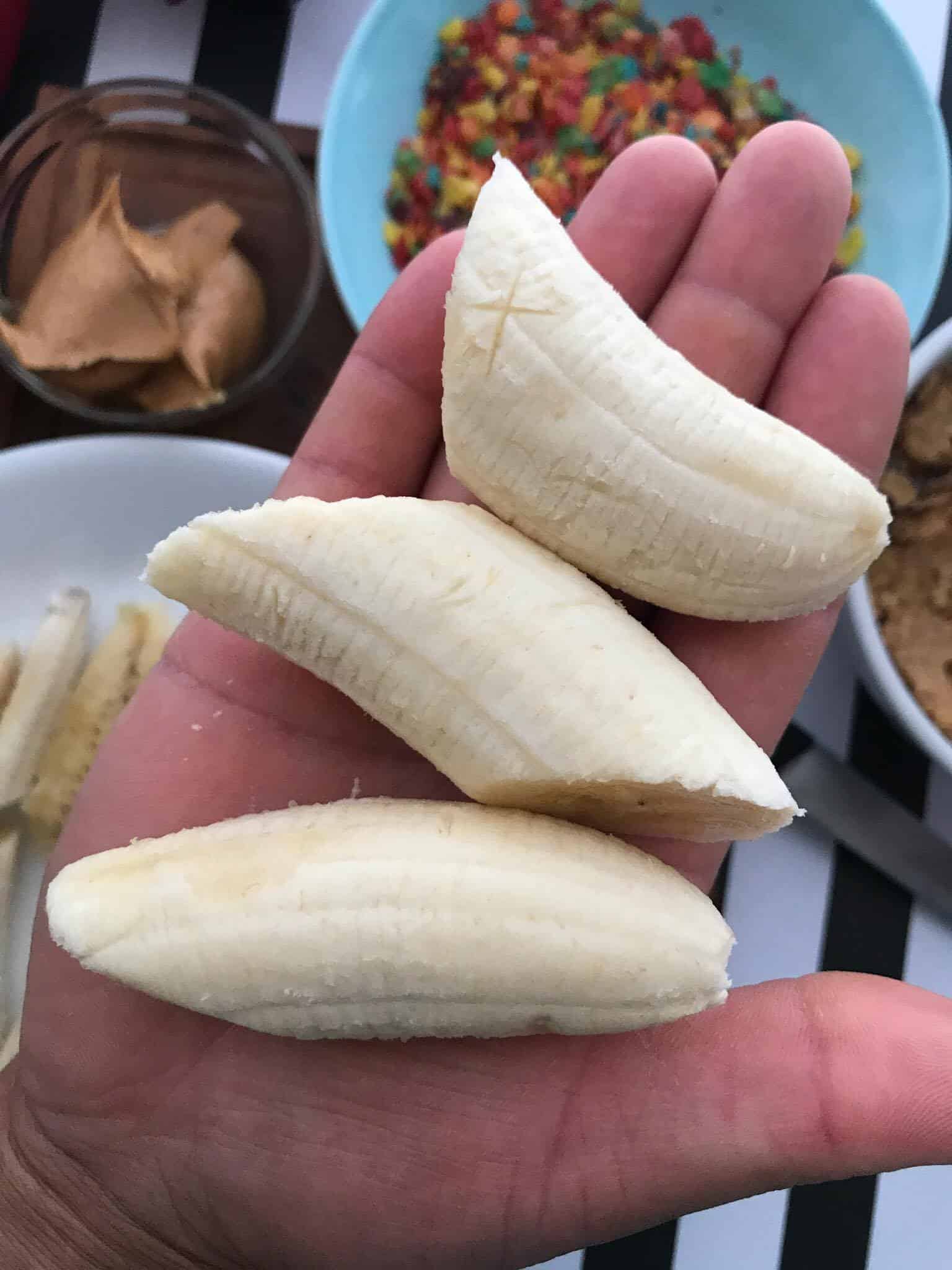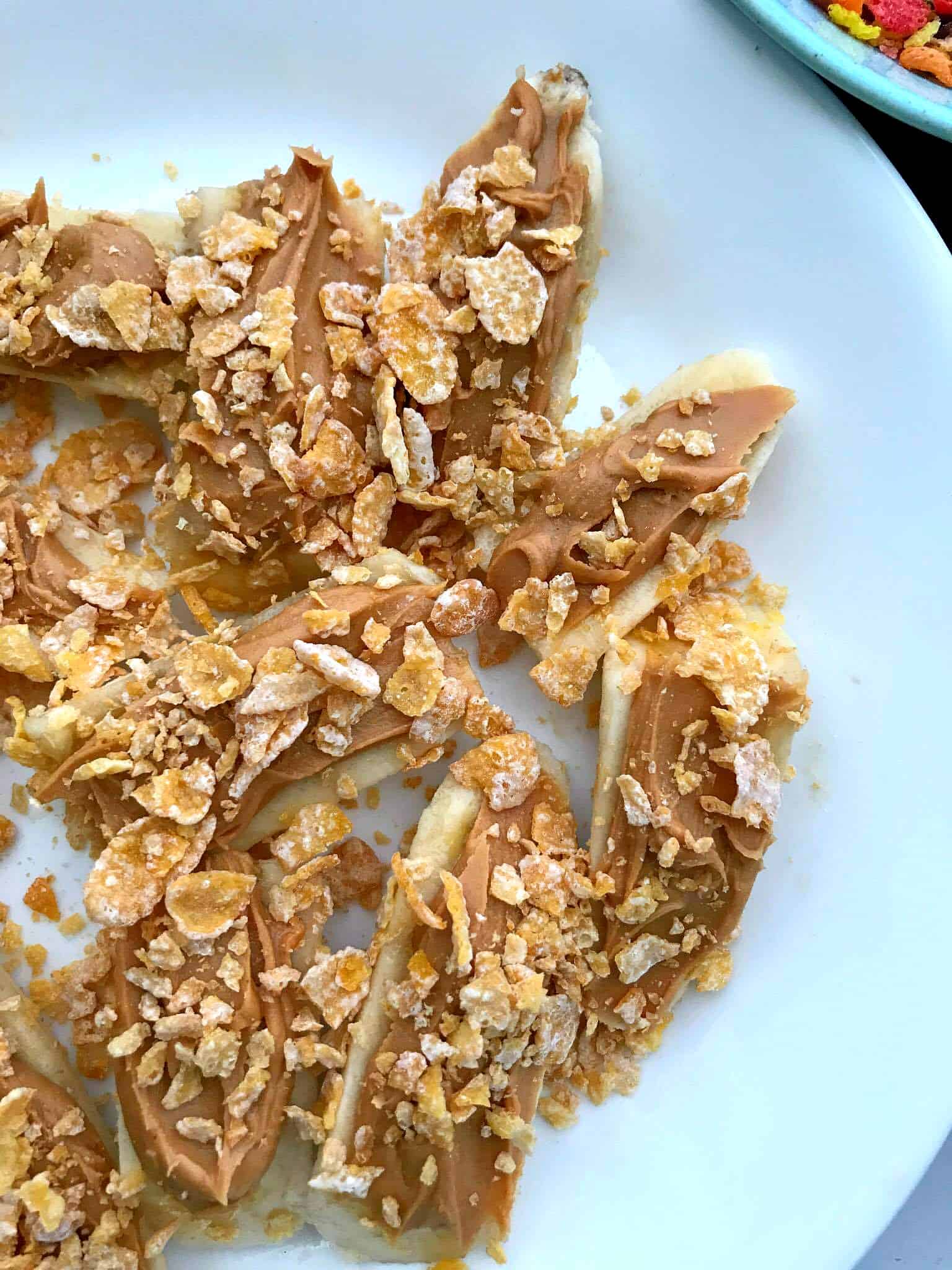 Pin 3 Ingredient Peanut Butter Banana Snack For Kids For Later
Click on images below for more easy to make recipes!