Looking for a easy way to feed guests during the holidays? This ham and jalapeño chips tortilla is tasty and super easy to make!  I found this recipe in an old cookbook a few years back and what instantly caught my attention was the jalapeño chips. You guys know that we're HUGE fans of making just about any dish we can spicy, so when I saw our very favorite jalapeño chips mixed into this tortilla I jumped at the chance to make it!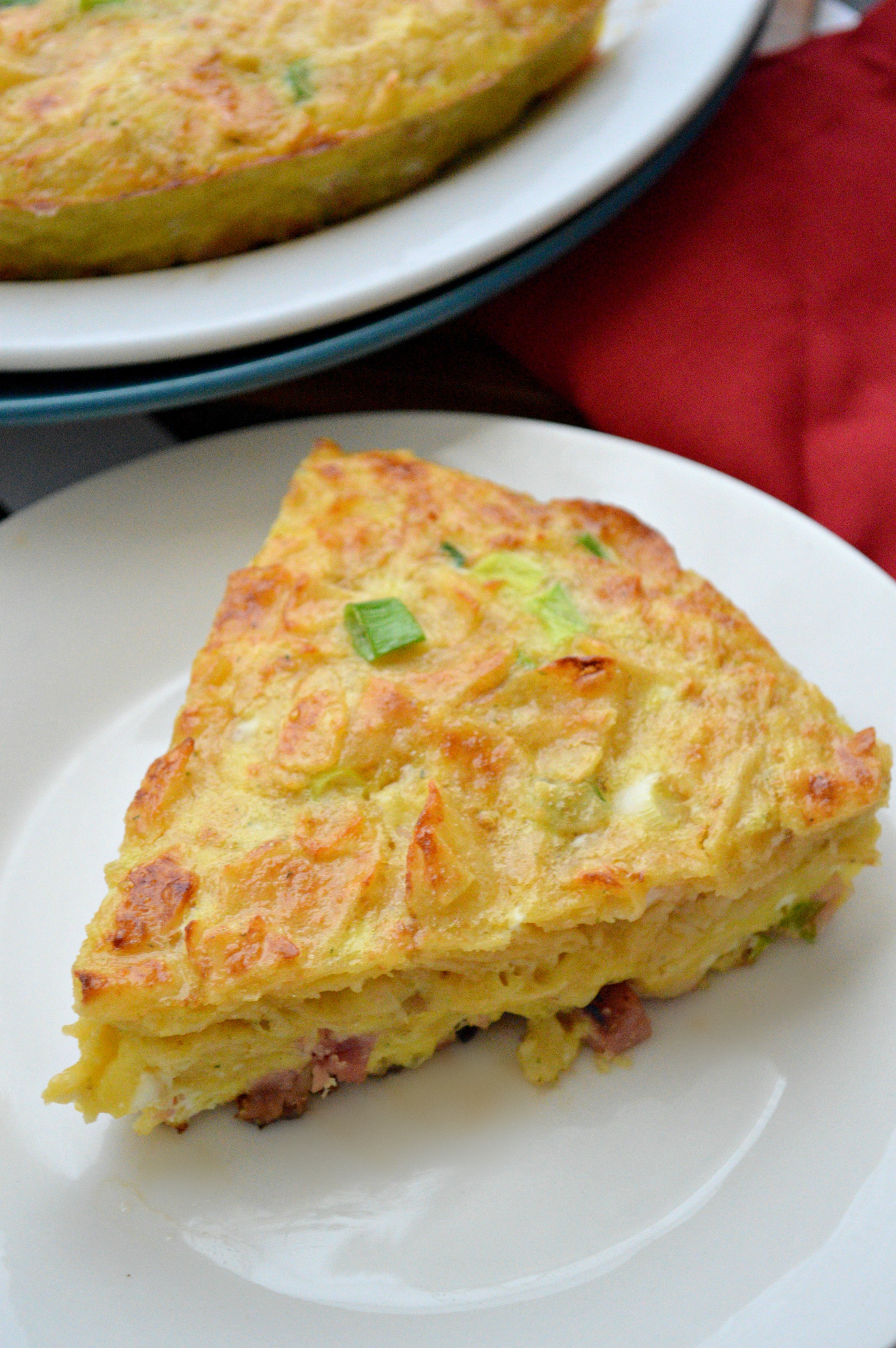 When I tell you a recipe is easy to make, believe me, because we're not one that likes to stand in the kitchen for hours cooking. Well, actually, Franklyn does love cooking, and that's why you often see the recipes he makes here (click here to see his chilaquiles another fave of mine). But this ham and jalapeno chips tortilla takes less than 15 minutes to make and is perfect for breakfast, brunch and even dinner! Seriously, give it a try, and thank me later! Scroll down to see the yummy ham and jalapeno chips tortilla below!
Ingredients: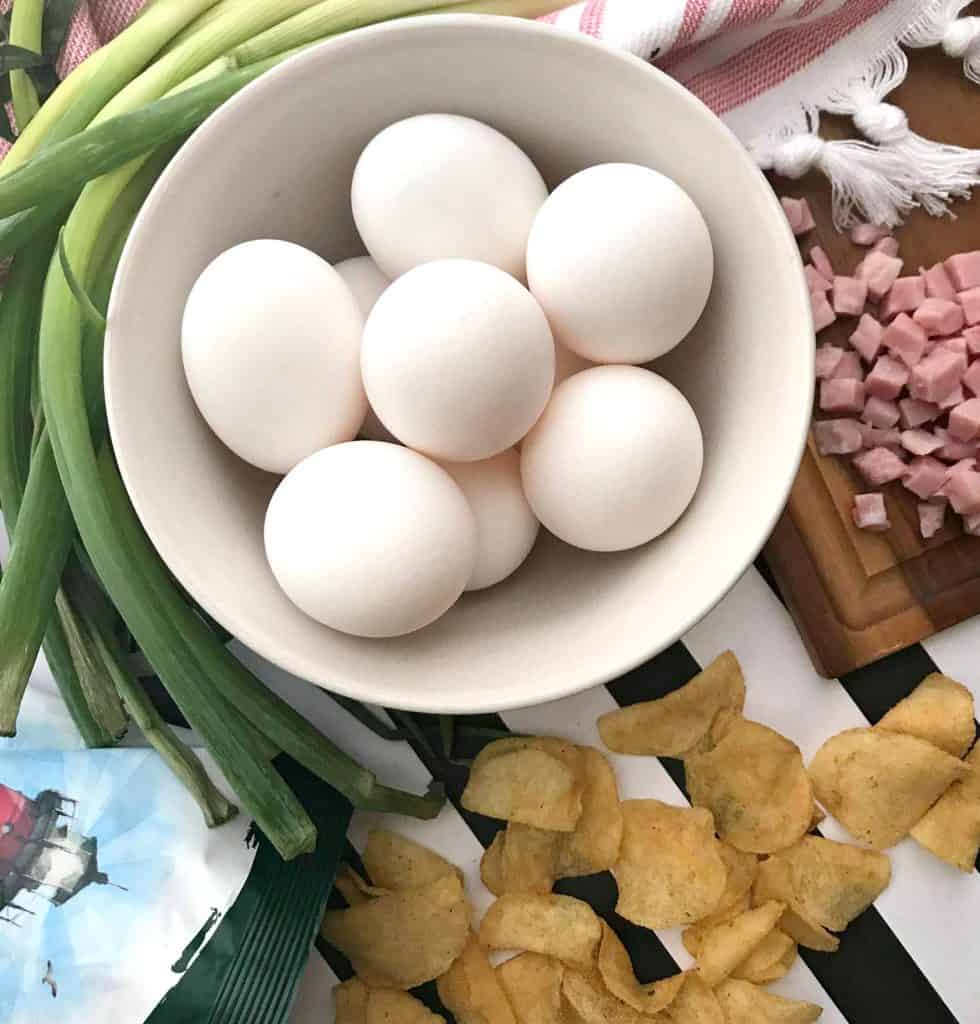 Olive oil
Eggs
Steak ham
3 large scallions
Jalapeno chips
Instructions: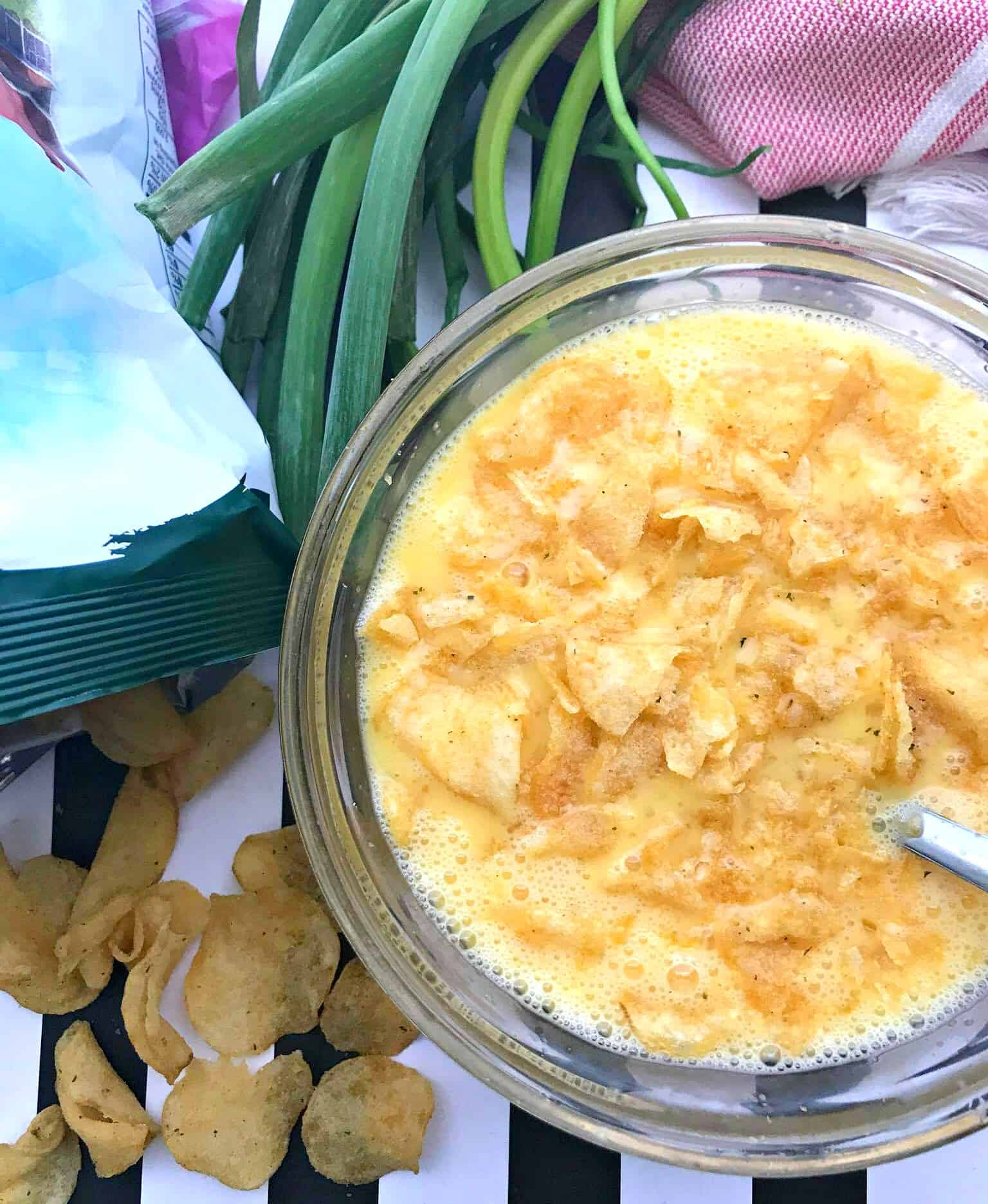 In a bowl, add eggs and slightly crumbled chips and mix.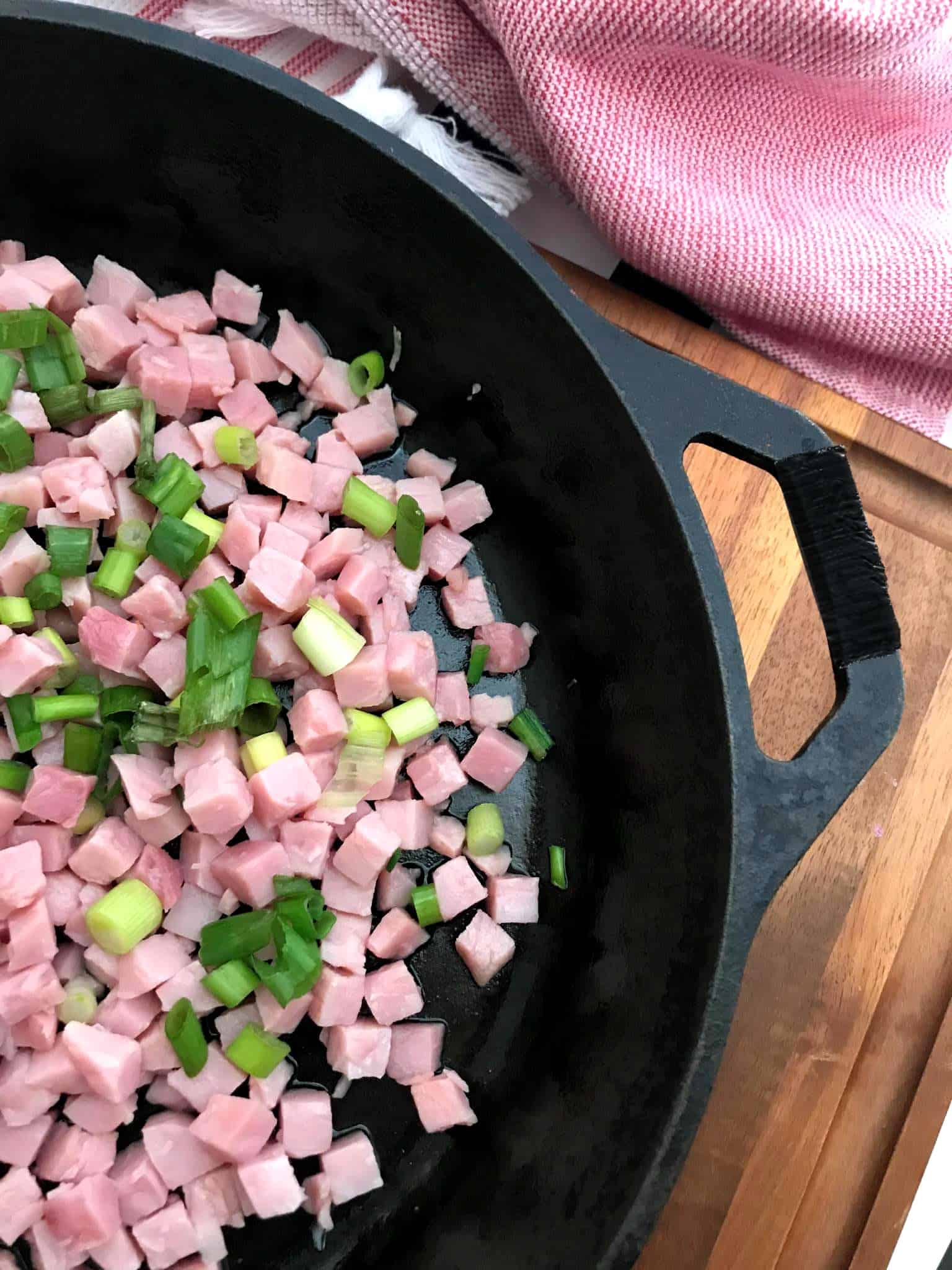 In a frying pan, add oil and fry the ham and scallions for about two minutes.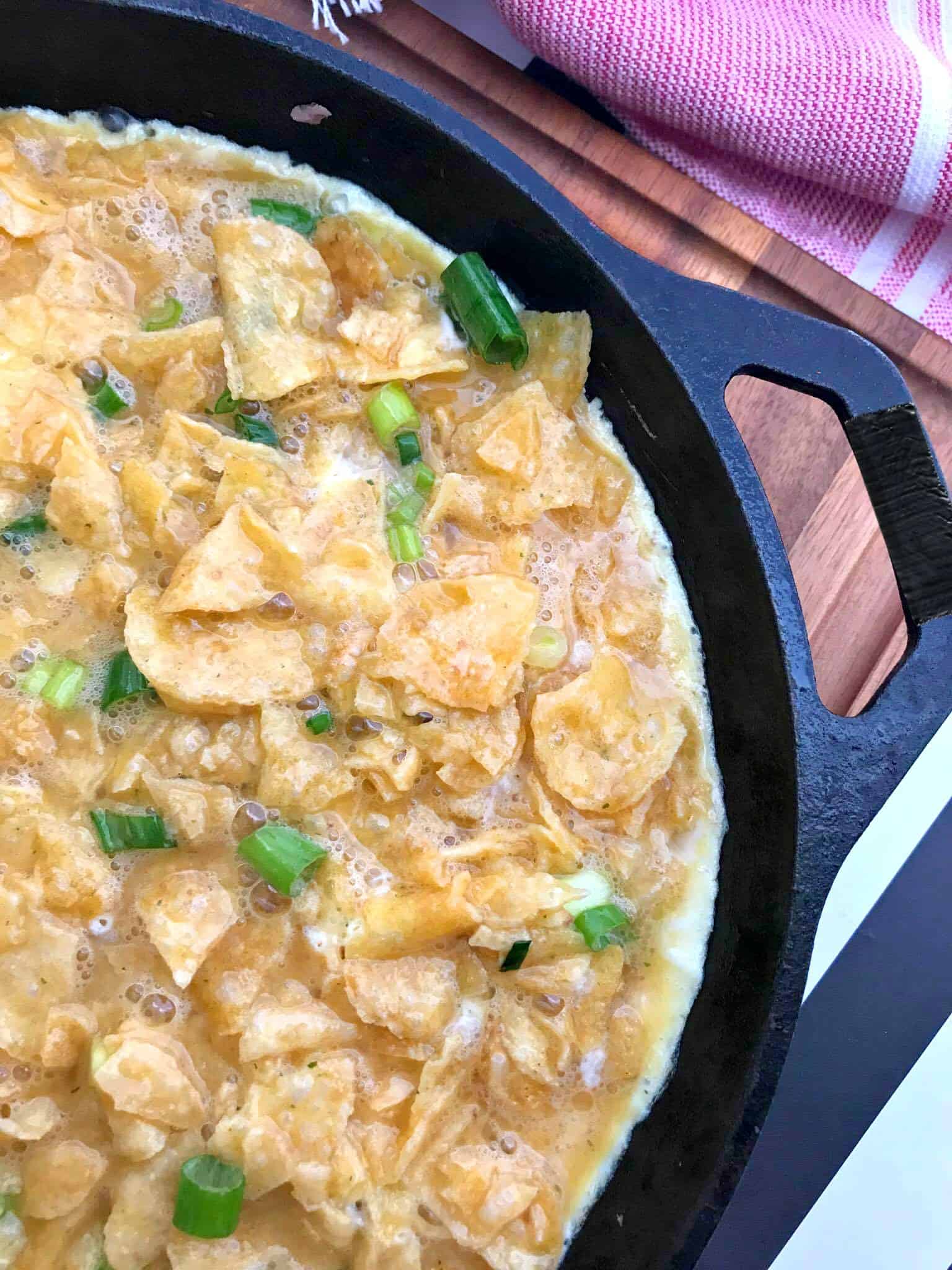 Add eggs and let it cook until sides and bottom have set.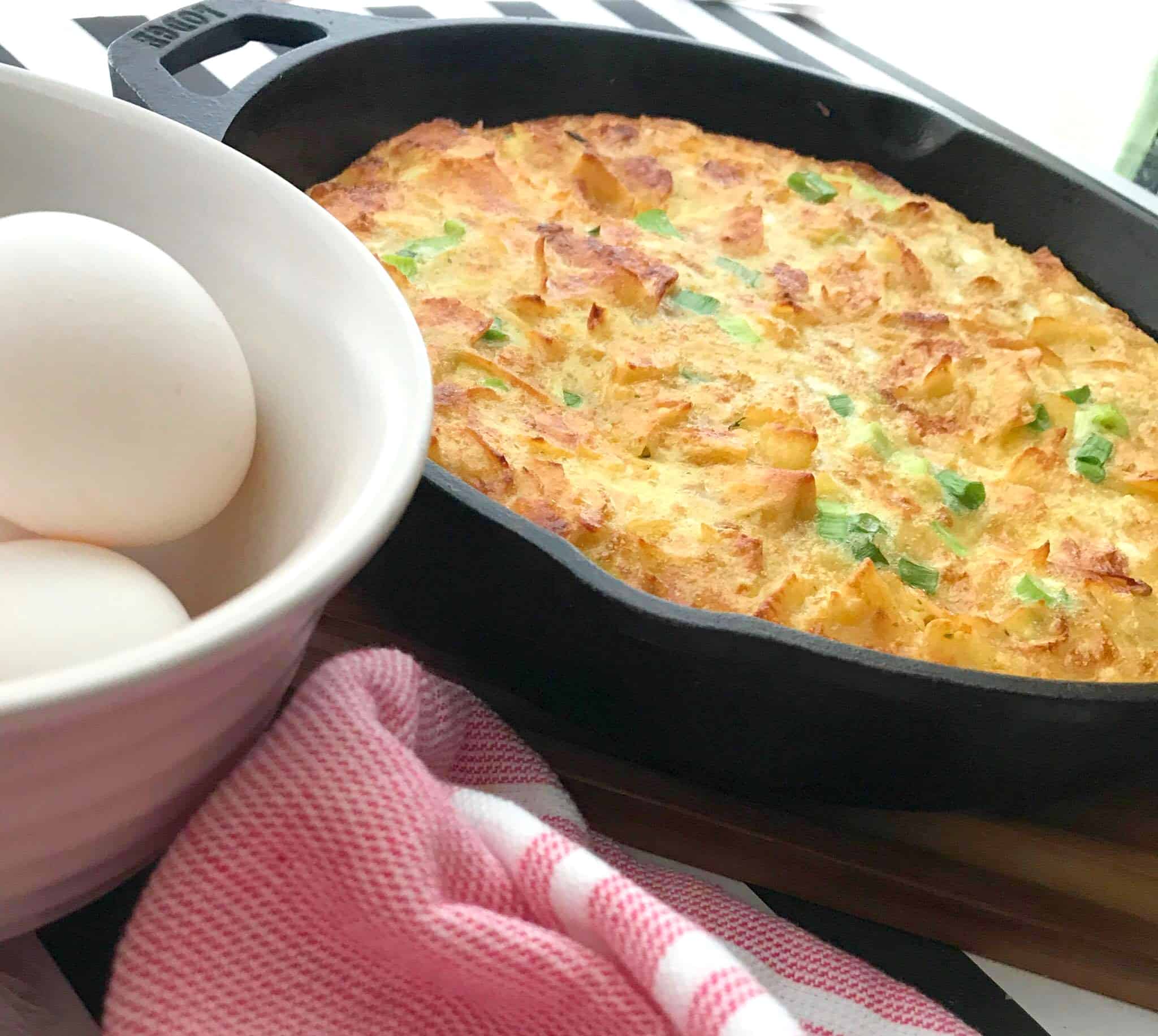 Place in oven and broil for 2-3 minutes or until top is brown and eggs have set.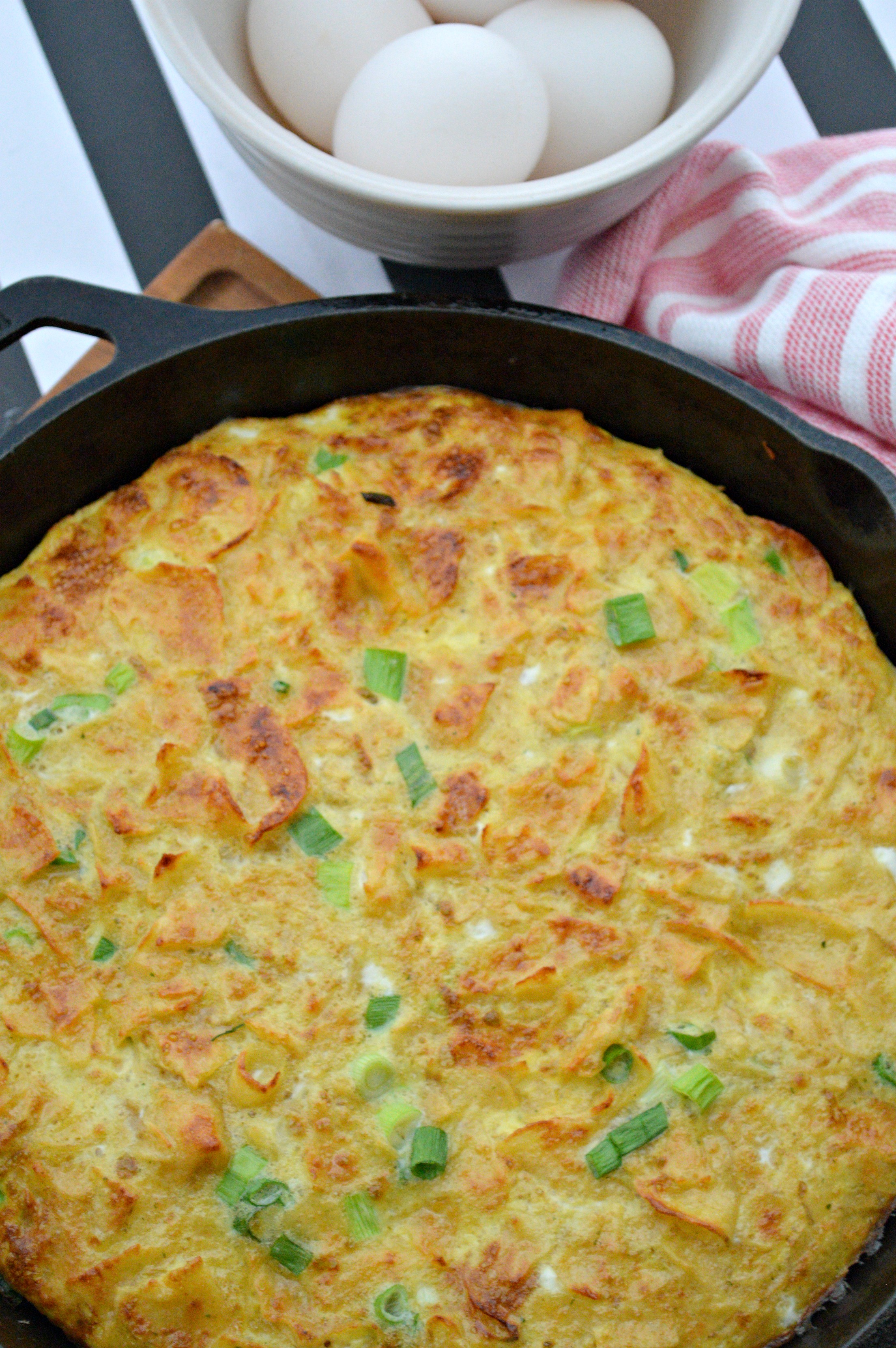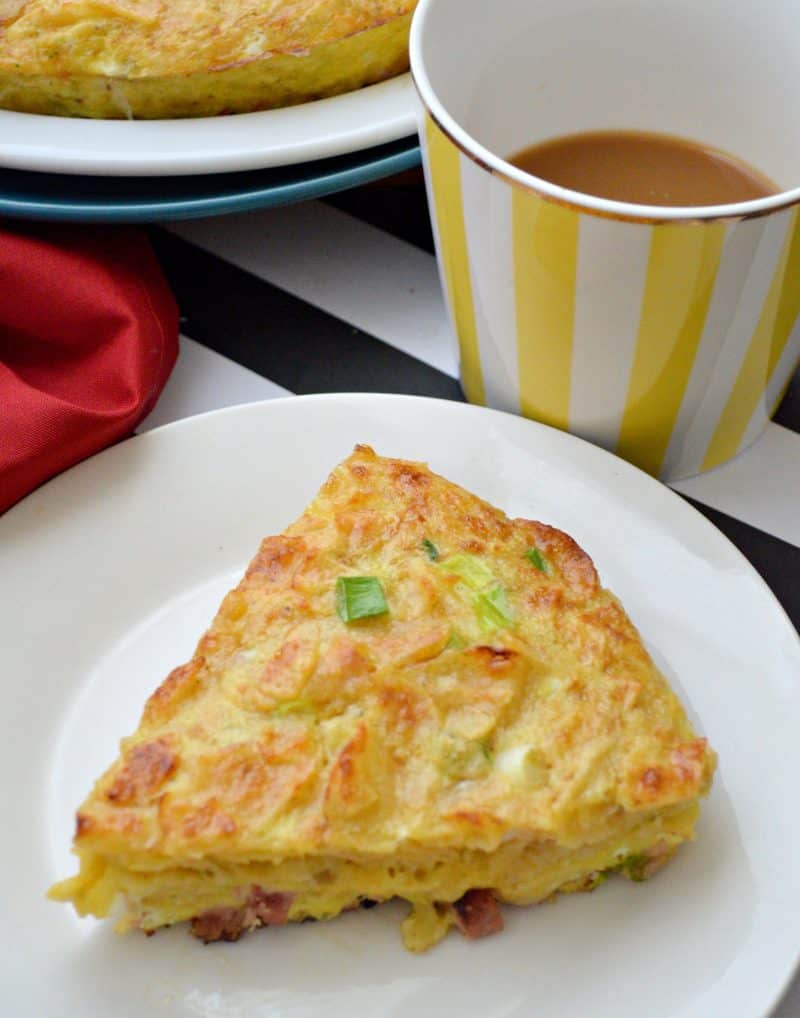 To give your ham and jalapeño chips tortilla  more of a kick, drizzle with hot sauce. Serve with a dollop of sour cream, garlic toast or on top of some sweet potato toast (slice and place in toaster). What's your favorite egg recipe?
ham and jalapeño chips tortilla

Click on images below for more easy to make recipes!
Three ingredient chicken empanadas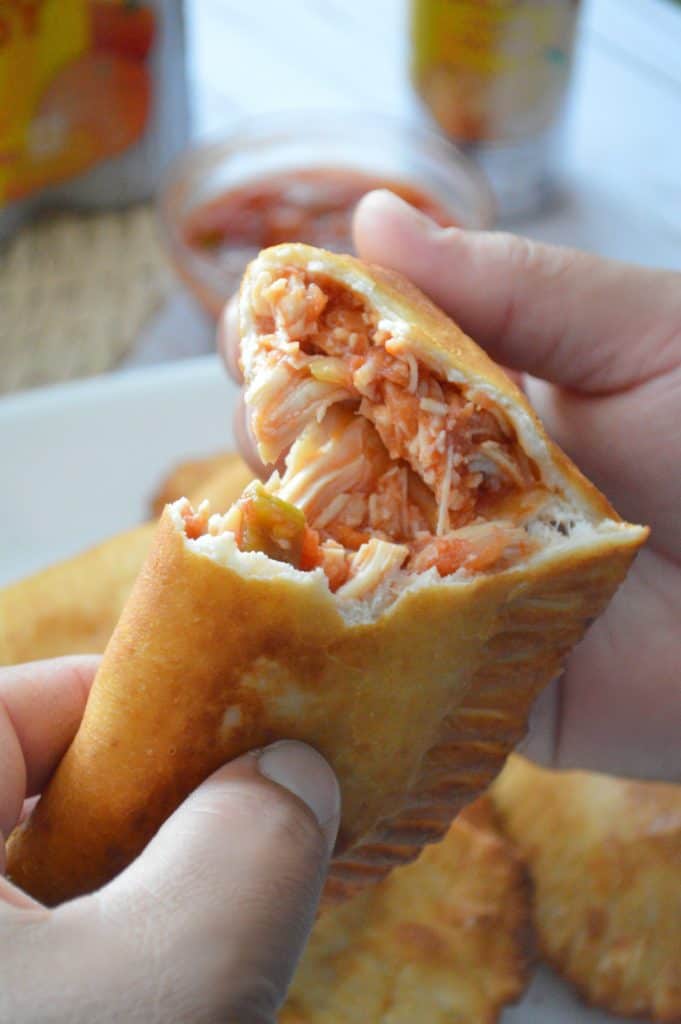 QUICK & EASY TO MAKE ARROZ CON GANDULE USING LIQUID COCONUT OIL