This shop has been compensated by Collective Bias, Inc. and its advertiser. All opinions are mine alone. #SpoonfulsOfGoodness #CerealAnytime #CollectiveBias
Growing up, breakfast wasn't breakfast without a big bowl of confle (cereal in spanish)! It didn't matter what the brand, we just knew that our day started with a bowl of confle. We still call all of our favorite cereals confle, but now as a mom, I try to find  ways to add some nutritious add-ons. As of late, we've been using our confle with a breakfast waffle cake. As much as this breakfast waffle cake sounds and looks decadent, it's just a waffle cake that's filled with yogurt, bananas and Honey Bunches of Oats and it awesome combination of textures and flavors (also happens to be incredibly heart healthy ).
Breakfast Waffle Cake
This breakfast waffle cake ingredients can be placed in bowls on table along with their favorite yogurt and waffles, crumbled Honey Bunches of Oats, Post Cereals Raisin Bran and even Grape Nuts (a morning staple that will give your breakfast waffle some crunch and 7 grams of fiber), giving families the option to make each waffle cake differently. This confle and fruit waffle cake is a great way to make mornings creative and interactive.
Breakfast Waffle Cake
What you'll Need: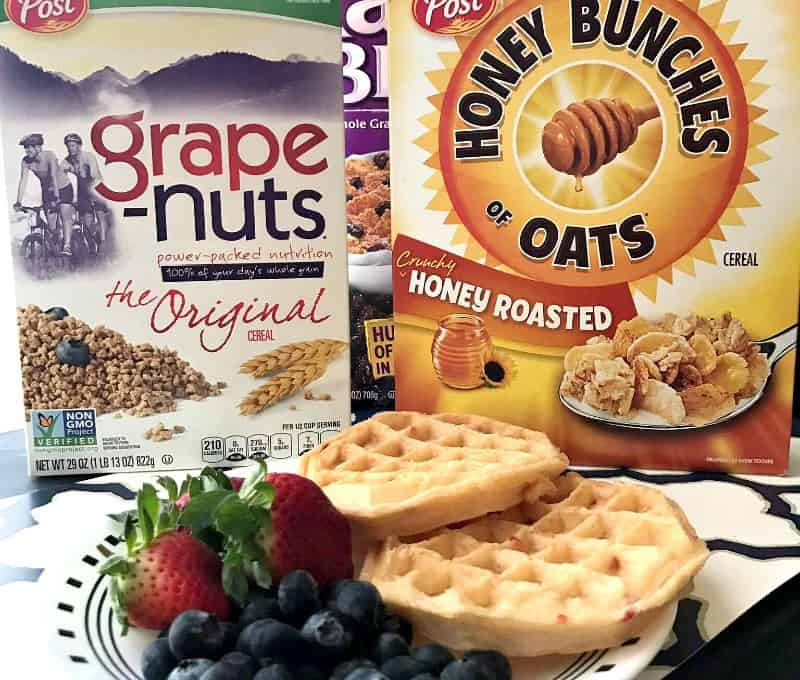 Your favorite waffles
Bananas, blueberries and strawberries
Vanilla yogurt
Honey Bunches of Oats
Syrup
How To:
First start by laying out bowls of assorted fresh fruit, yogurt and cereal.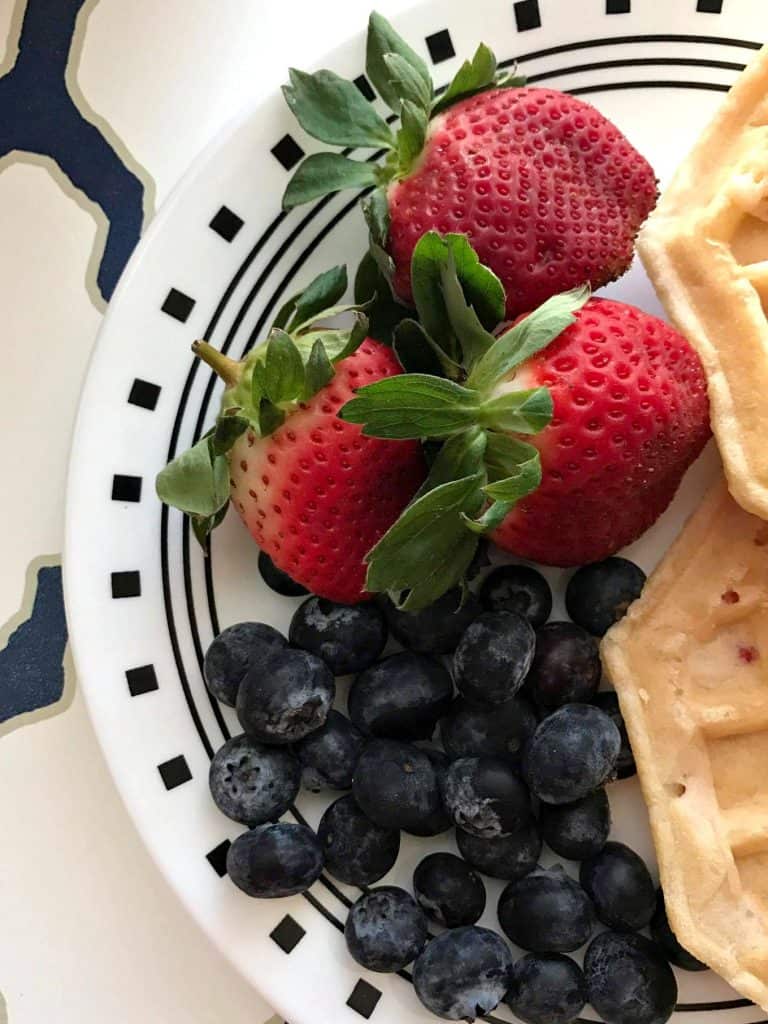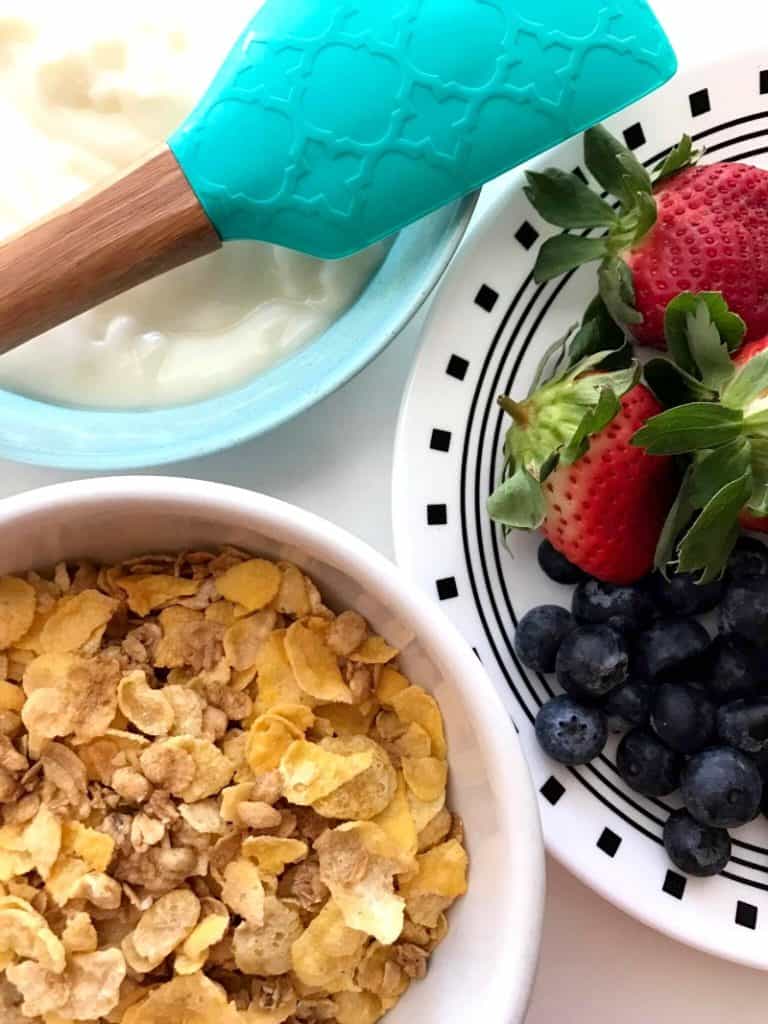 Toast your waffles.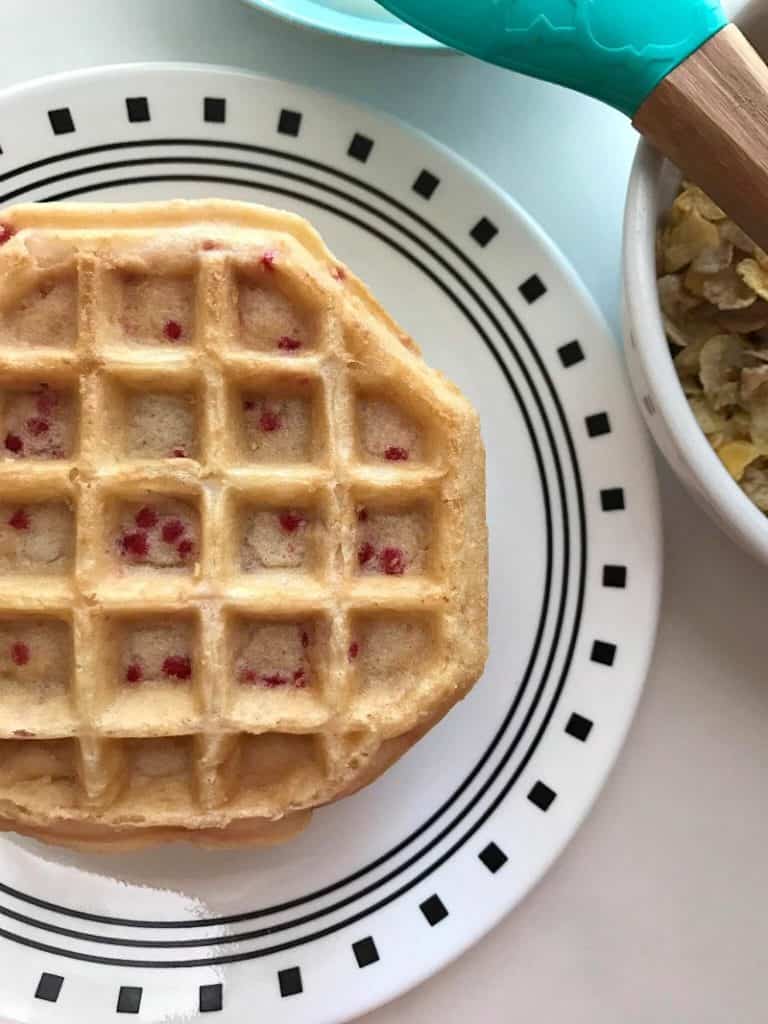 Start layering bananas, yogurt and crumbled cereal.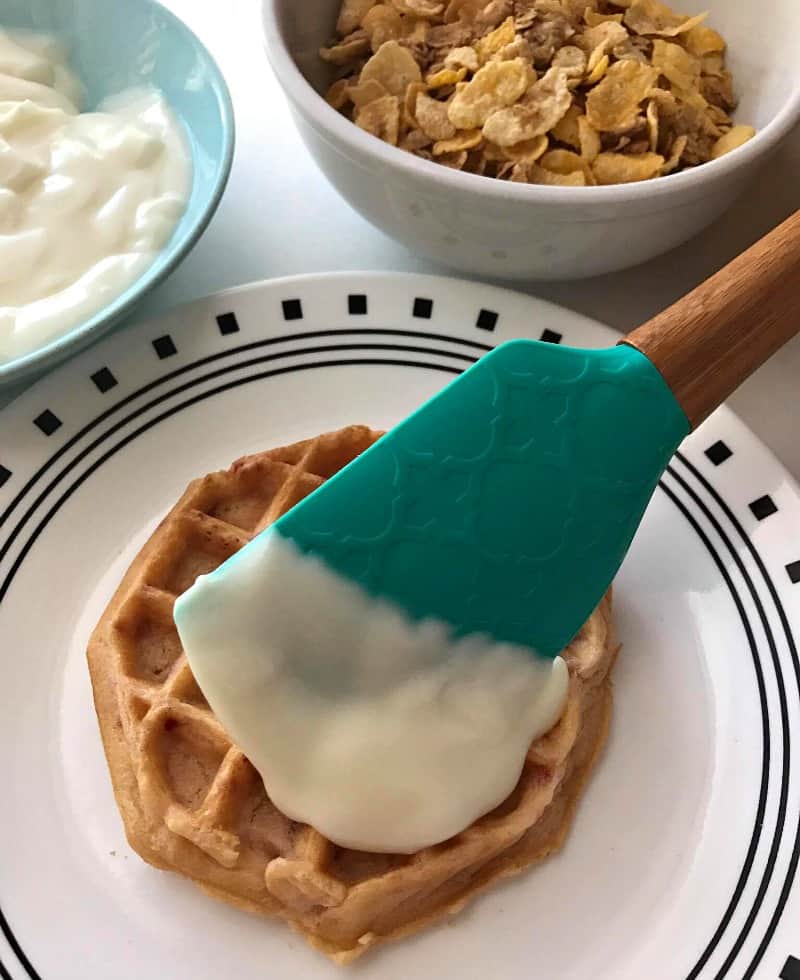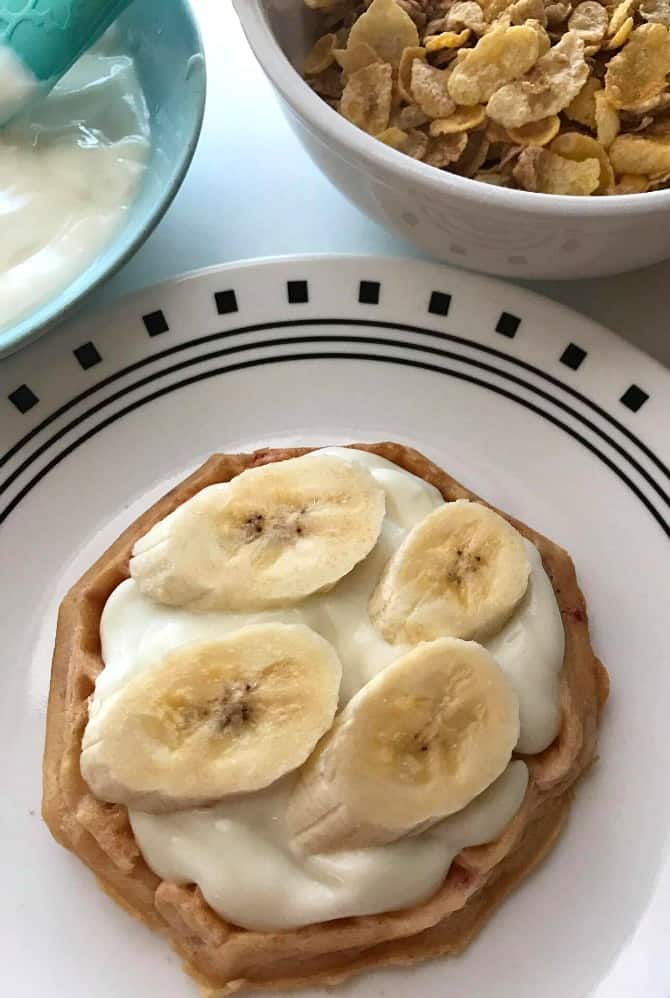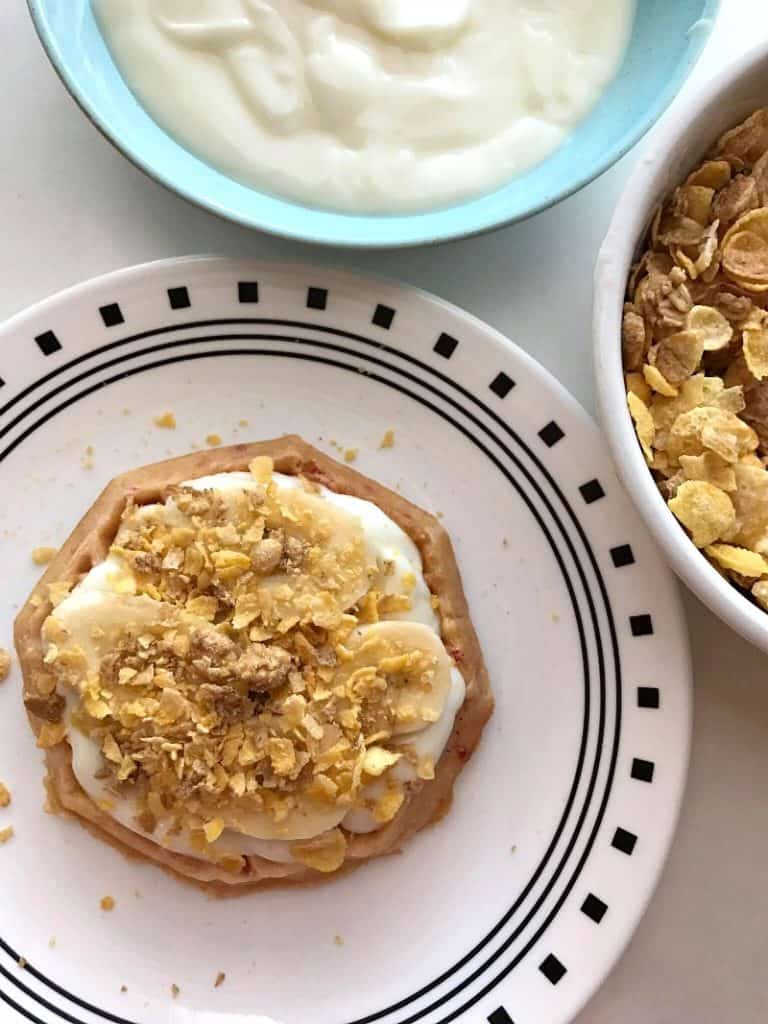 Repeat three times for individual servings.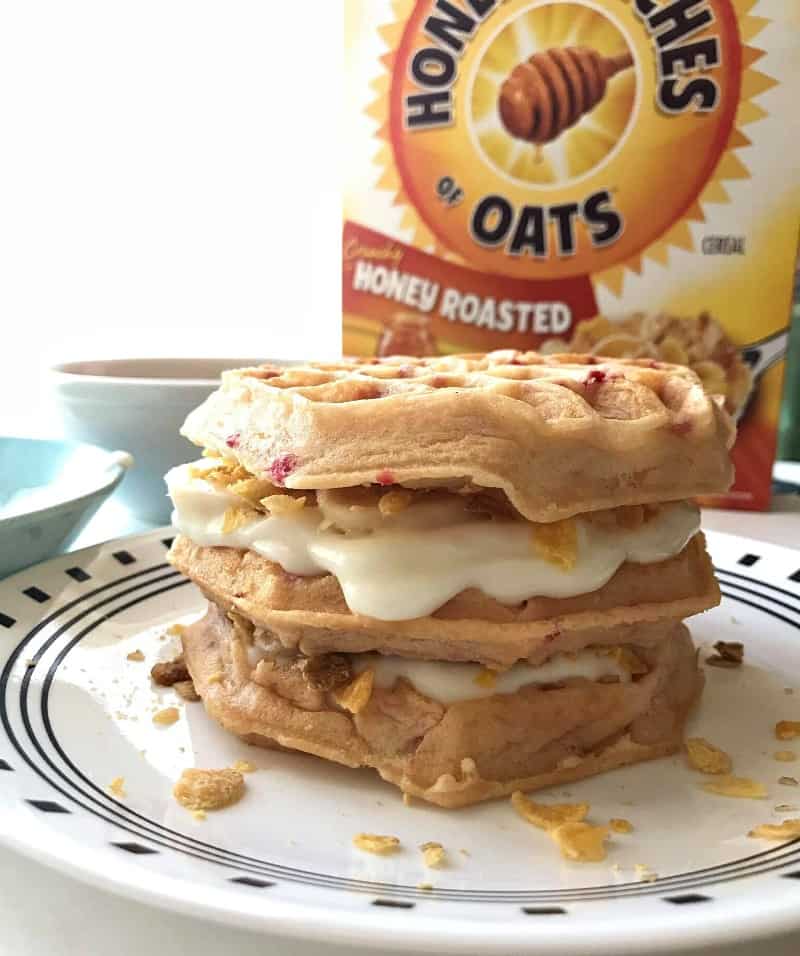 Top with fruit, more yogurt, cereal and then syrup.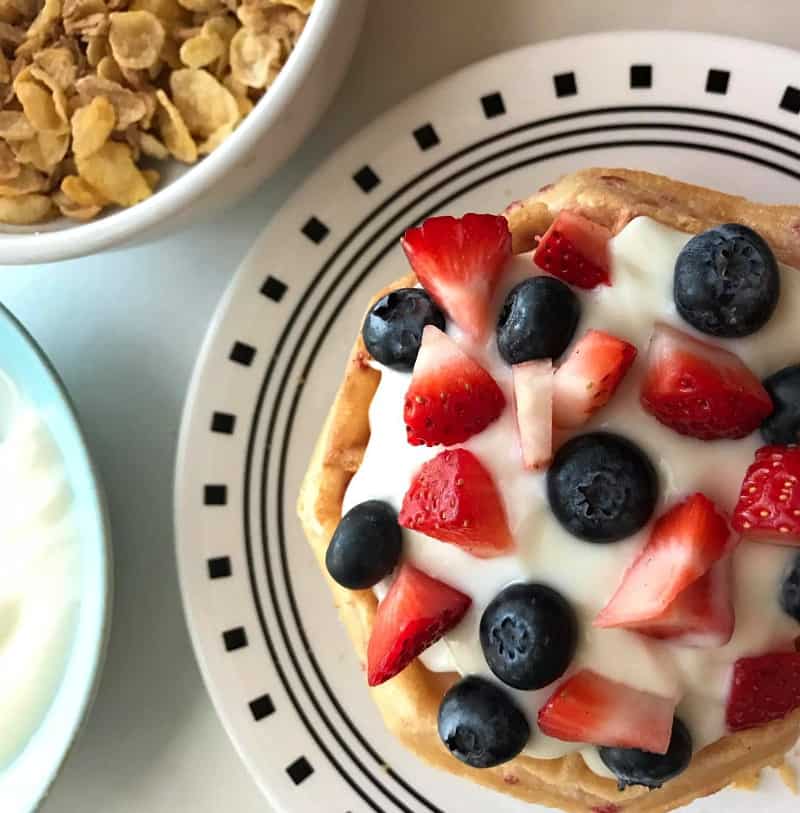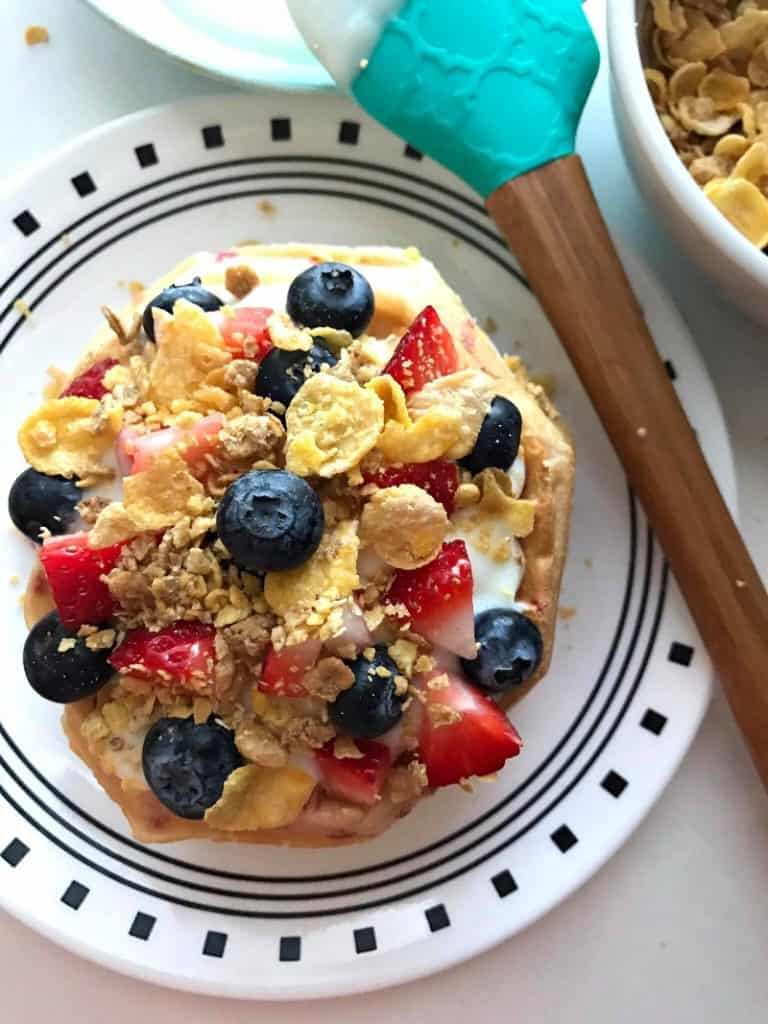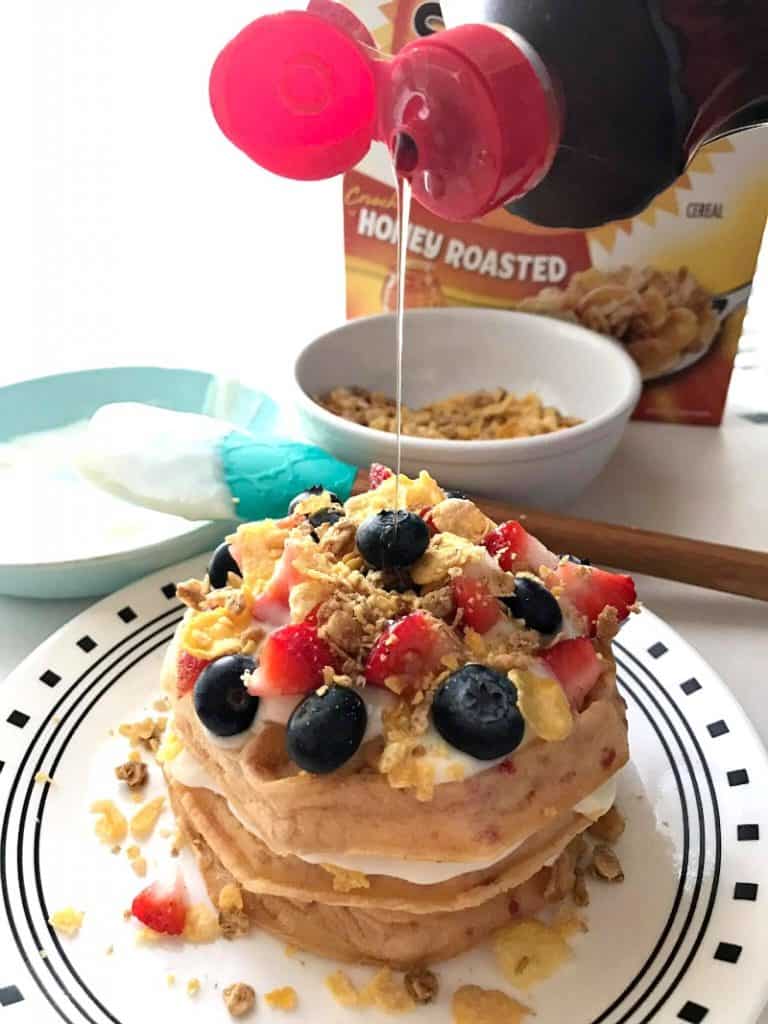 Isn't that pretty!? This breakfast waffle cake is also perfect to celebrate a birthday!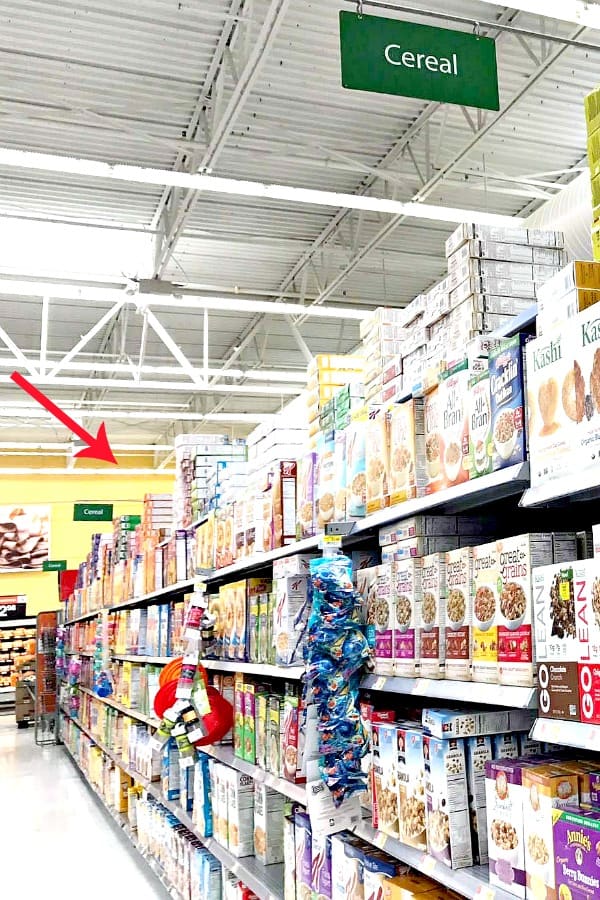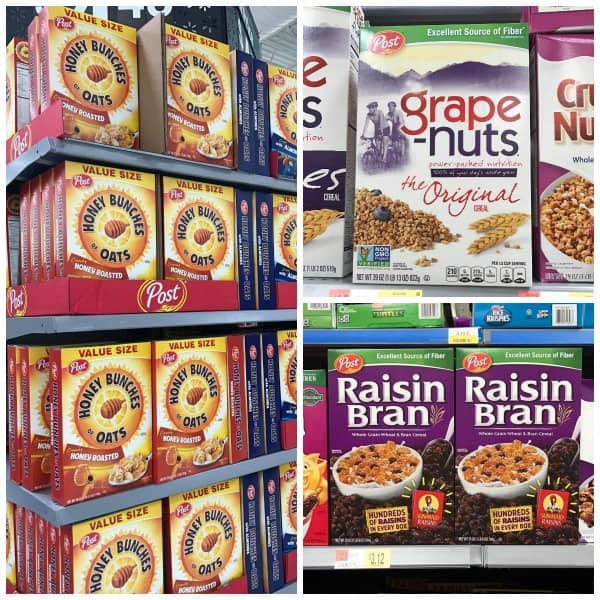 Do you start your day with a bowl of confle? Click here for some more creative ways to enjoy your bowl of confle!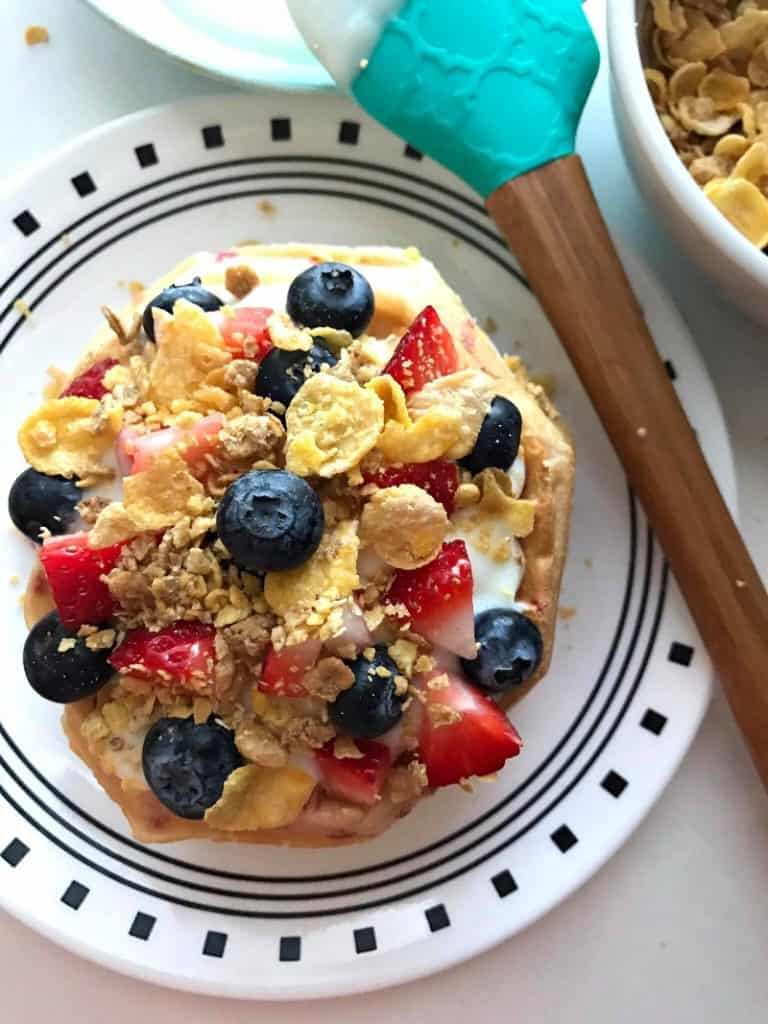 Pin for later!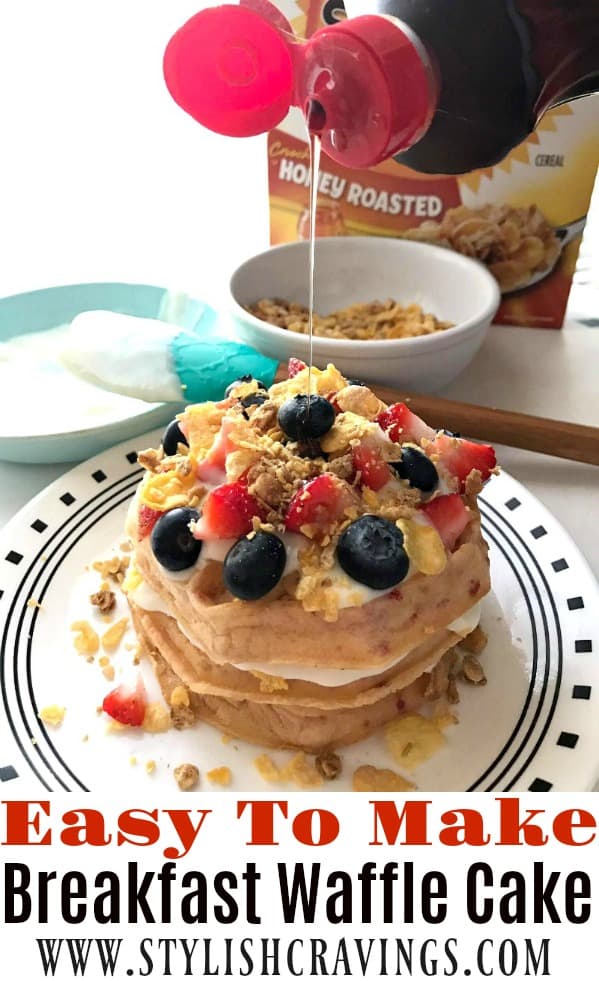 More Easy To Make Recipes: