These bacon cheese ball bites are the perfect appetizer for the holidays! Scroll down for the tasty recipe!
Bacon Cheese Ball Bites Recipe
If you're looking for an easy appetizer recipe that everyone will love – this is it! Who doesn't love bacon and cheese!? You can serve them with crackers for guests or if you're watching your carbs you skip the crackers and instead serve with a sugar-free dipping sauce or with celery sticks!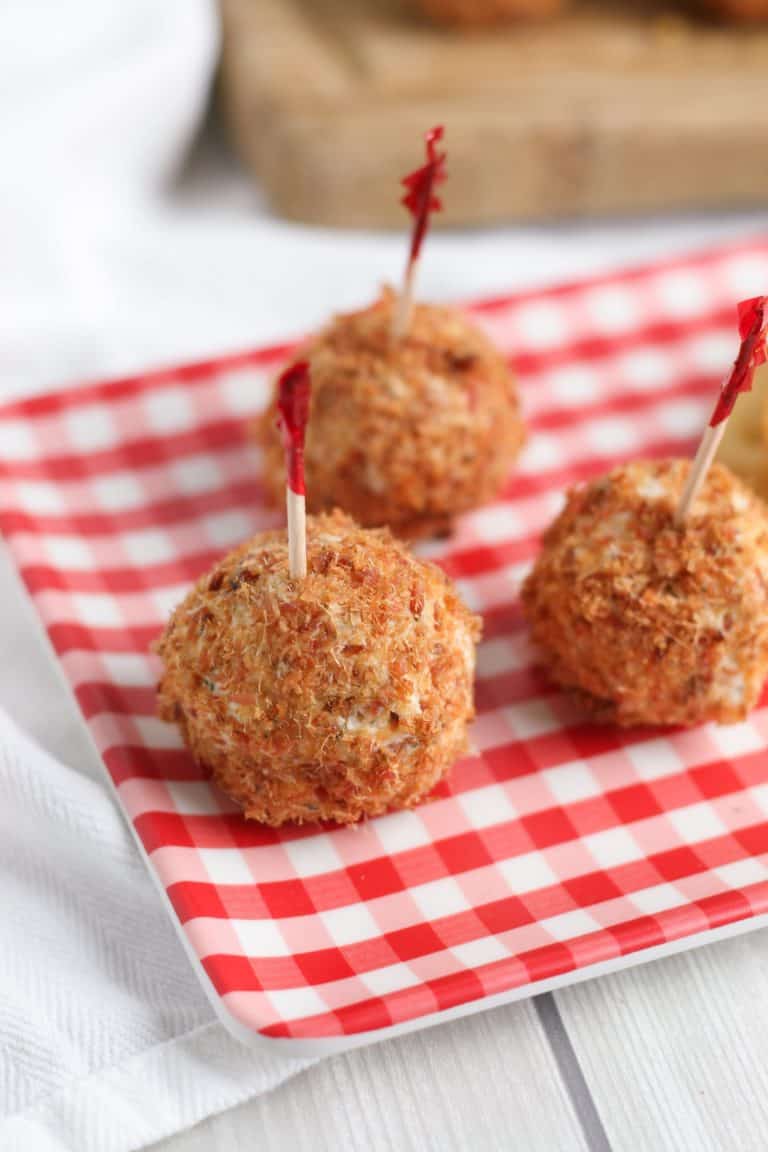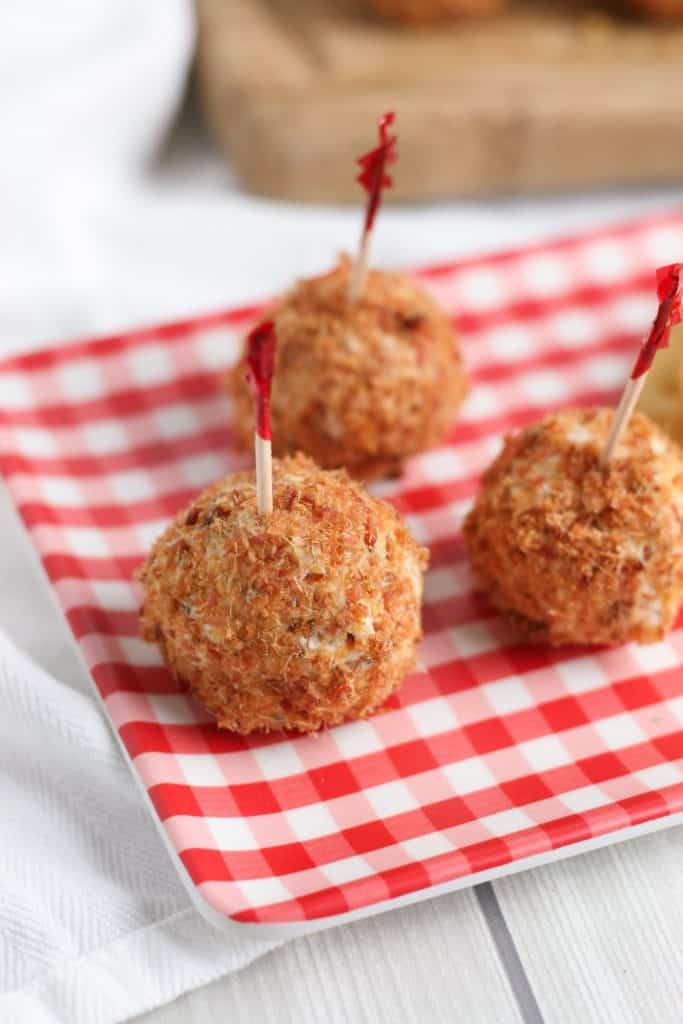 Bacon Cheese Ball Bites
Easy to make cheese ball appetizer!
These bite size bacon cheese ball appetizer can be eaten with crackers or on their own!  These cheese balls are a great appetizer for New Year (bonus points if you serve with wine), football ball games or even to bring along to a party you're attending.
Looking for more easy to make holiday recipes? Try these low carb mozzarella meatballs or these mini burritos that are served with a jalapeño cilantro dipping sauce or these three ingredients empanadas!
Bacon Cheeseball Bites
Ingredients:
Bacon Cheeseball Bites
Yield: 15 cheeseballs
5 strips of bacon, cooked and divided
1 package cream cheese
1 ½ teaspoon parsley
Dill ¼ teaspoon
¼ teaspoon garlic powder
½ teaspoon onion powder
Pepper – ¼ teaspoon
¼ teaspoon salt
1 cup sharp cheddar cheese
Instructions:
1. Place two strips of bacon in a food processor or blender and pulse until fine. Set aside.

2. Cube the cream cheese and place it in a food processor or blender with remaining strips of bacon, parsley, dill, garlic powder, onion powder, pepper, and salt. Pulse until combined.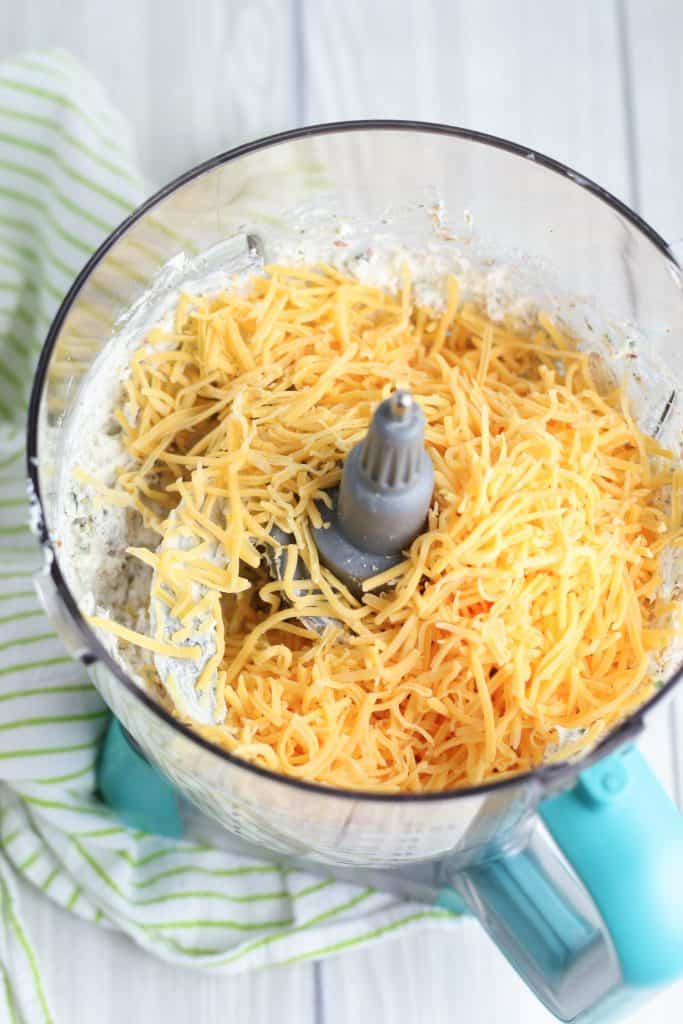 3. Add cheese and pulse until combined.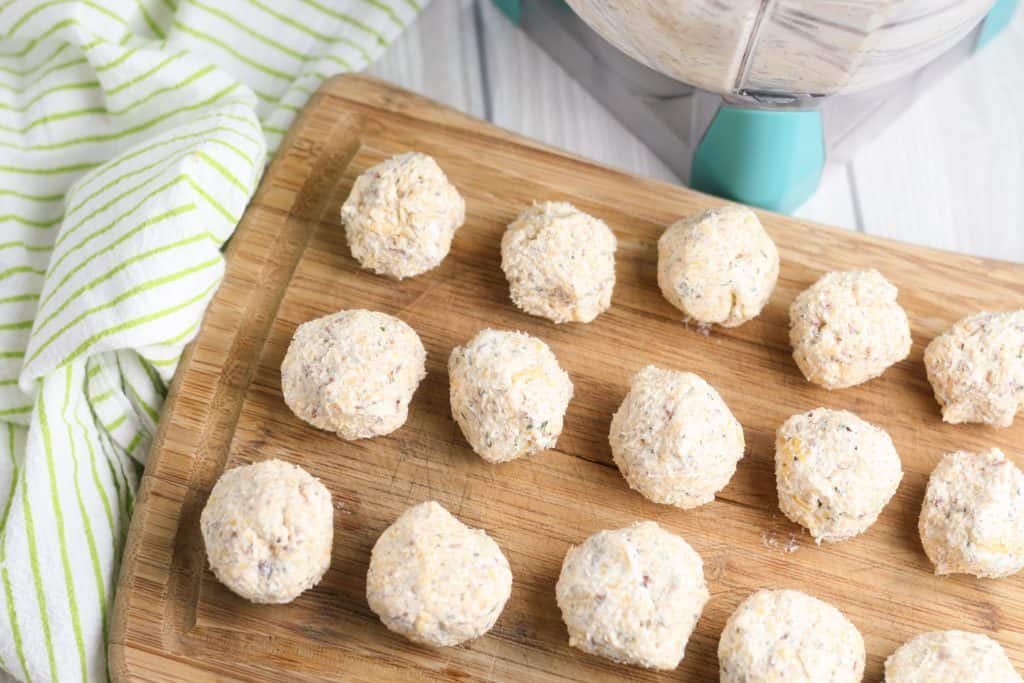 4. Using a spoon, form balls of cream cheese mixture.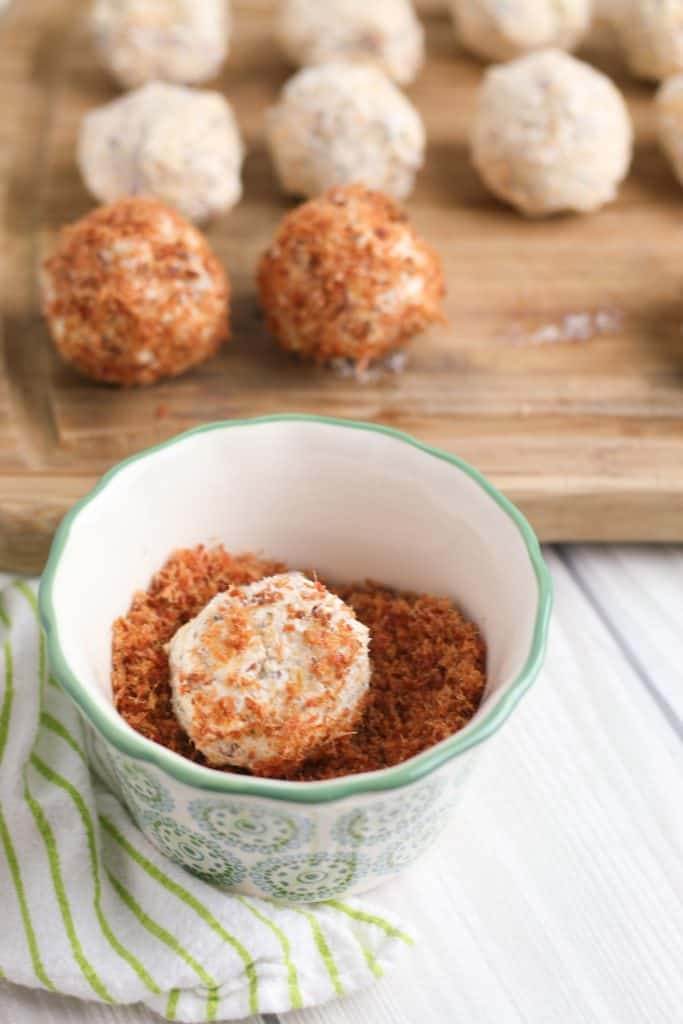 5. Pour fine bacon pieces in a small bowl and roll each ball in the bacon.
6. Refrigerate the balls for at least an hour before serving.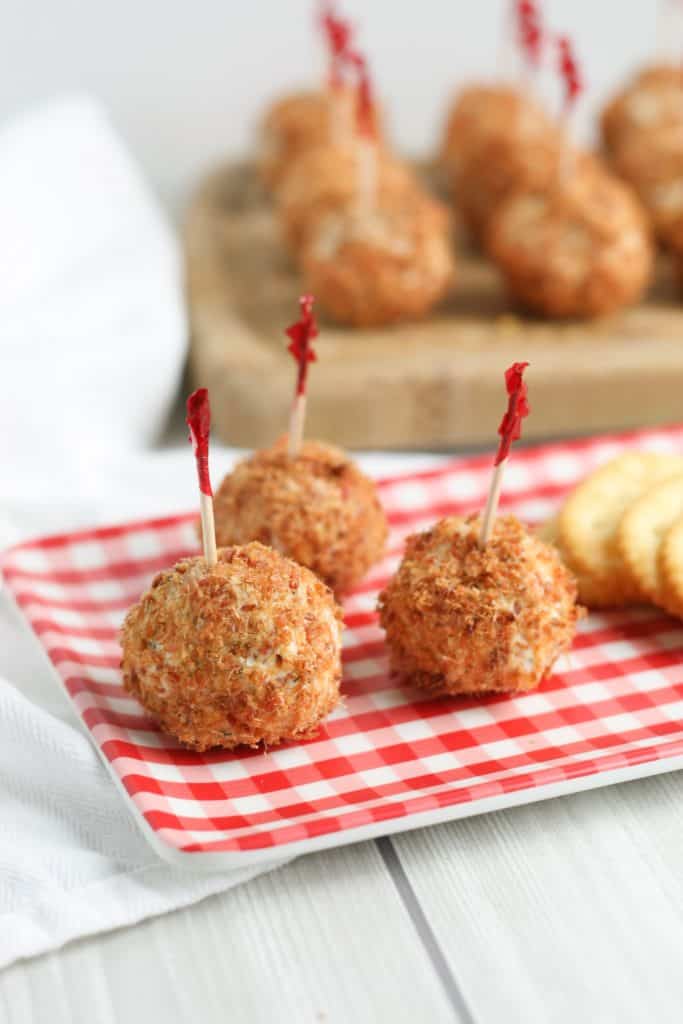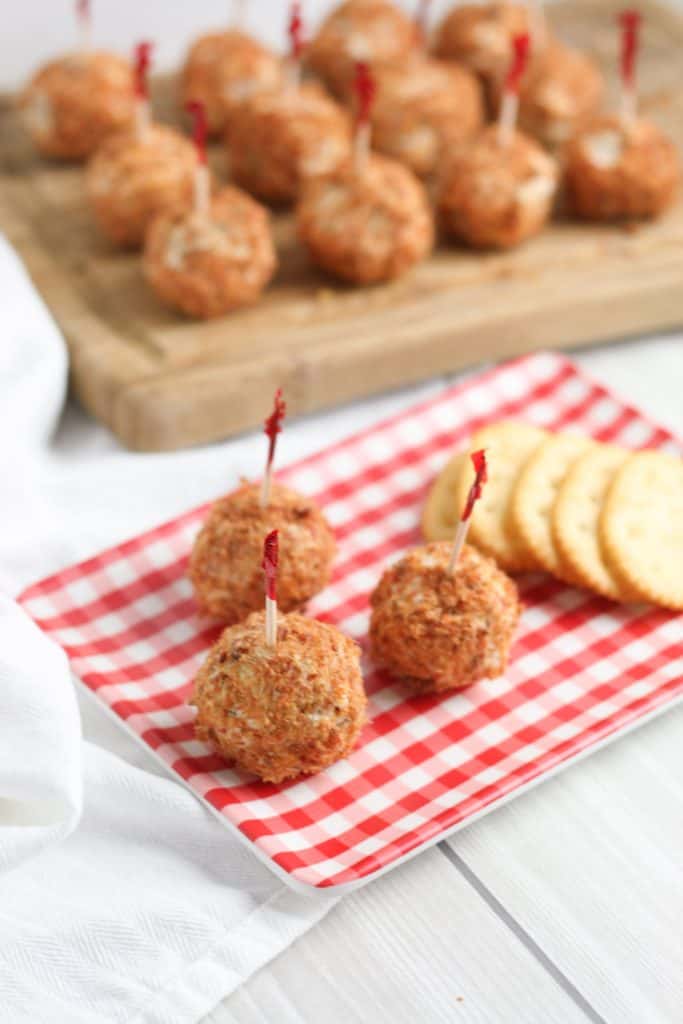 Pin for later!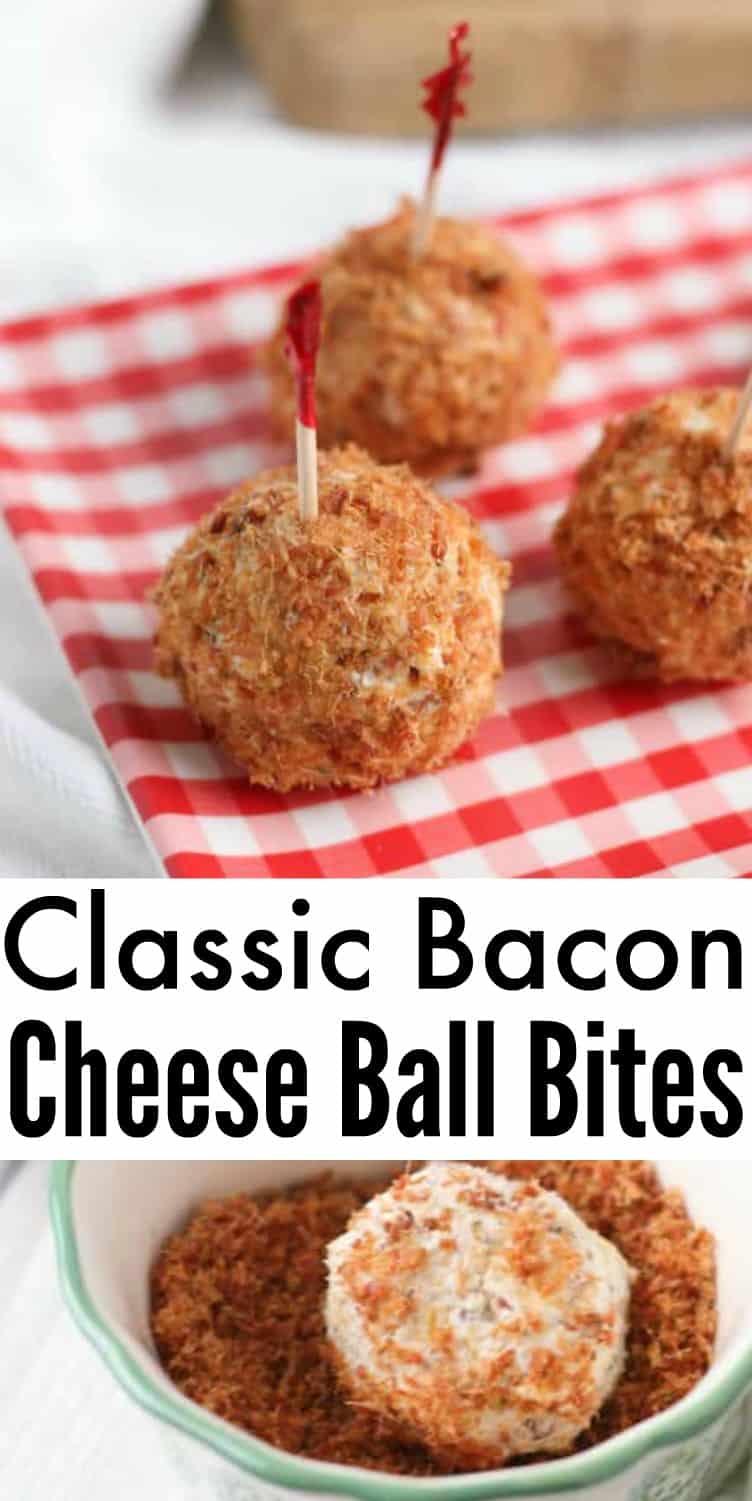 More easy holiday recipes: