Disclosure: This shop has been compensated by Collective Bias, Inc. and its advertiser. All opinions are mine alone. #40DaysOfFlavor
When I was growing up, I always enjoyed seeing how creative my abuela and my mom used to get in the kitchen to celebrate Lent. We'd have bacalao con arroz blanco, ensalada de pulpo, and sopa de marisco. Scroll down for a crab coleslaw salad & spicy Clamato® Tomato Cocktail dressing.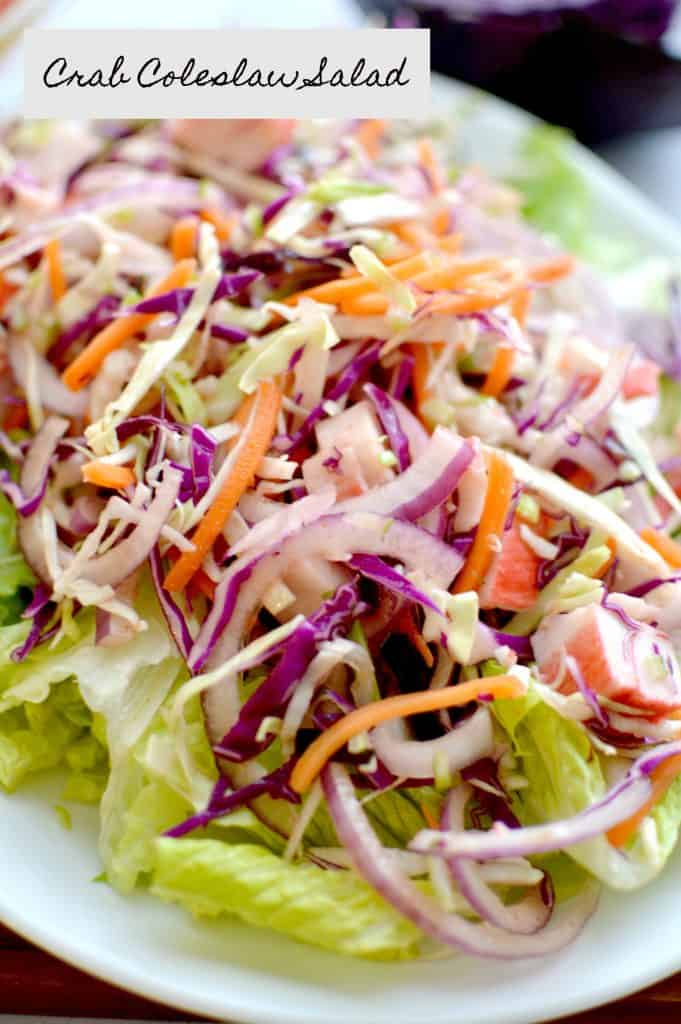 They went all out with their seafood dishes! These days, Franklyn and I try to have just as much fun in the kitchen for Lent. I love to see how Franklyn adds a little Dominican flavor to our seafood dishes and how he always adds a fresh splash of Clamato Tomato Cocktail that we buy at Walmart to just about everything. This year (last year we made a shrimp ceviche lasagna) for Lent, we decided to make a crab coleslaw salad with spicy Clamato dressing. Scroll for the crab coleslaw salad & spicy Clamato dressing recipe.
For more recipe inspiration with Clamato Tomato Cocktail, click here!

It always fascinated me how my abuela's cooking could bring our family together to sit down and eat in harmony. It was, and still is, how I defined convivir: to live among others in harmony. In my opinion, food has a natural unspoken way of bringing people from all walks of life together.
When our family got together to eat and celebrate Lent, they took Lent seriously and would not allow us to listen to anything but baladas vieja. They scolded us if we got too loud or had too much fun. Now, as a mom, I'm not too strict, but I do try and incorporate the same values (and ballads that I now enjoy) by gathering my own family to celebrate Lent and cooking dishes like this fresh and flavorful crab coleslaw salad with spicy Clamato dressing.
Crab Coleslaw Salad & Spicy Clamato Dressing
Ingredients:
Crab Coleslaw Salad
1 pound of crab meat
Shredded red coleslaw
1 shredded white coleslaw
1 red onion
2 cups of shredded carrots
2 stalks of celery
1 head of romaine lettuce
Dressing
32 ounces of Clamato® Tomato Cocktail **This is to serve a large crowd. You can also purchase the 64oz to serve even more family and friends.
Juice from 1 lemon
2 tablespoons Worcestershire sauce
Ginger powder – 2 Tablespoons
Garlic powder – 2 Tablespoons
Onion powder – 1 Tablespoons
1 Tablespoon cayenne pepper
Salt & pepper to taste
Instructions:
In a large bowl, combine shredded cabbage, carrots, and celery.
In a separate bowl, add Clamato and stir in the rest of the ingredients for the dressing.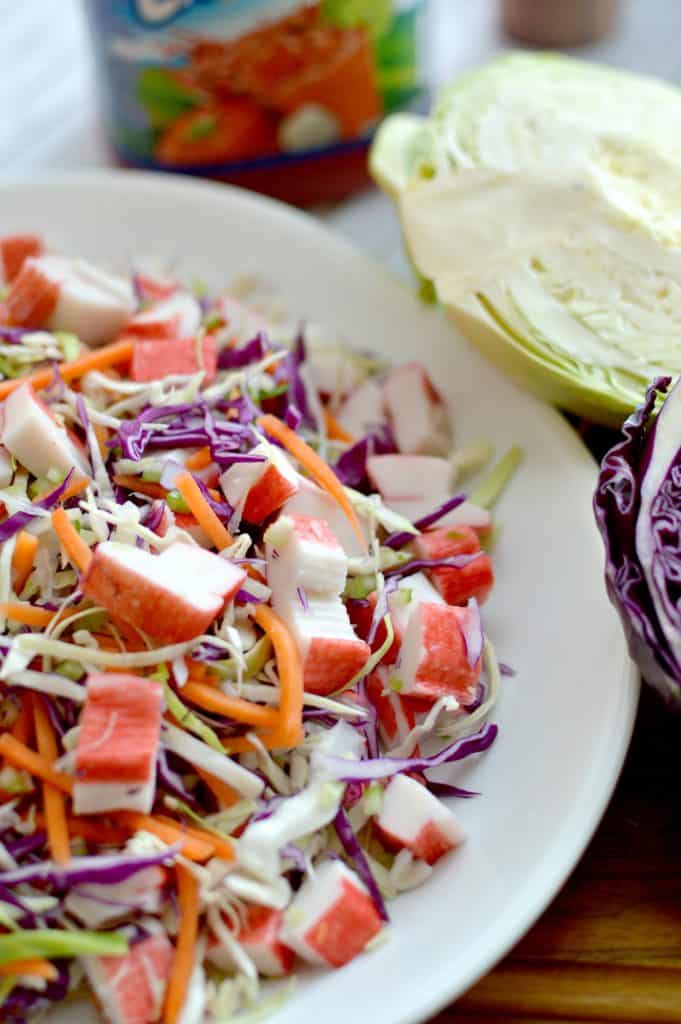 Pour half of the dressing into a large bowl with crab coleslaw and then toss.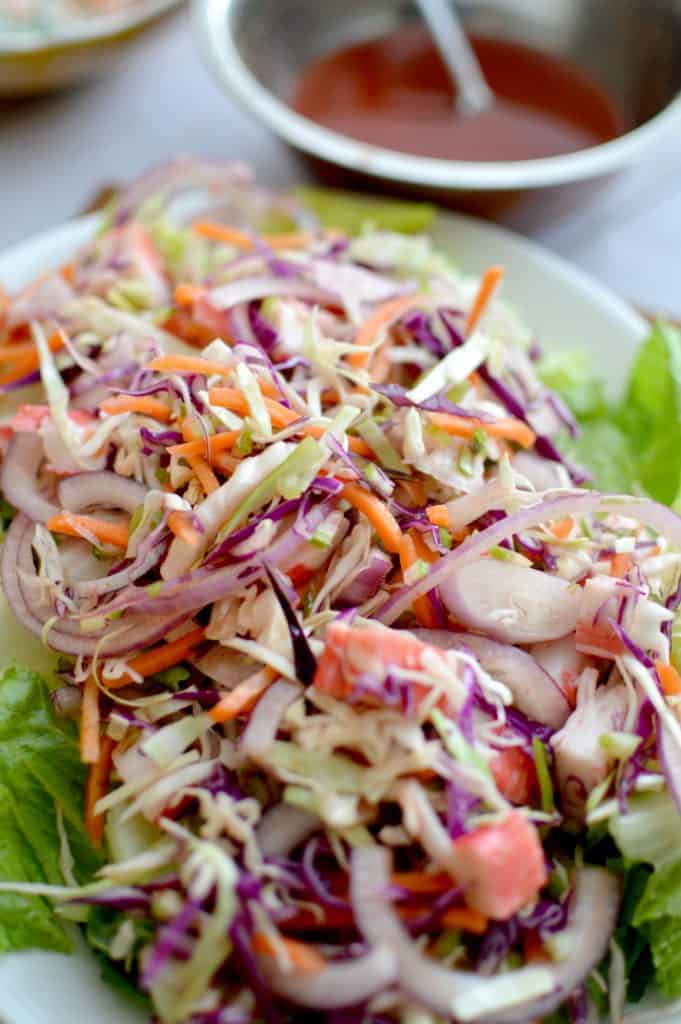 Serve crab & coleslaw on a plate of romaine lettuce and top it with onions.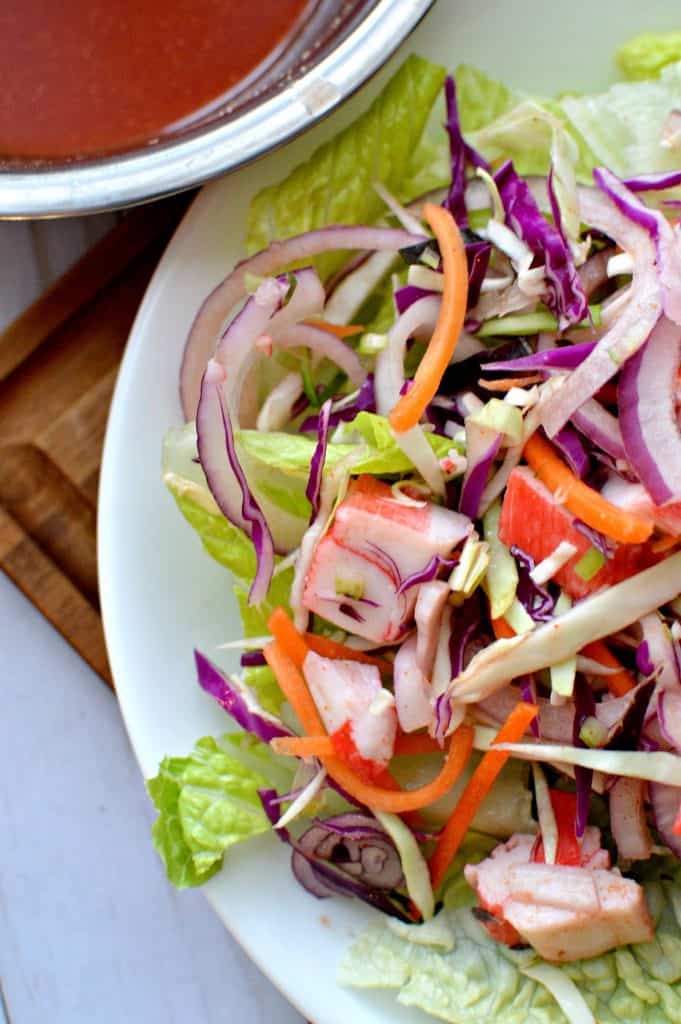 You can either pour the remaining dressing above the crab coleslaw salad or serve on the side for your guests.
Crab Coleslaw Salad & Spicy Clamato Dressing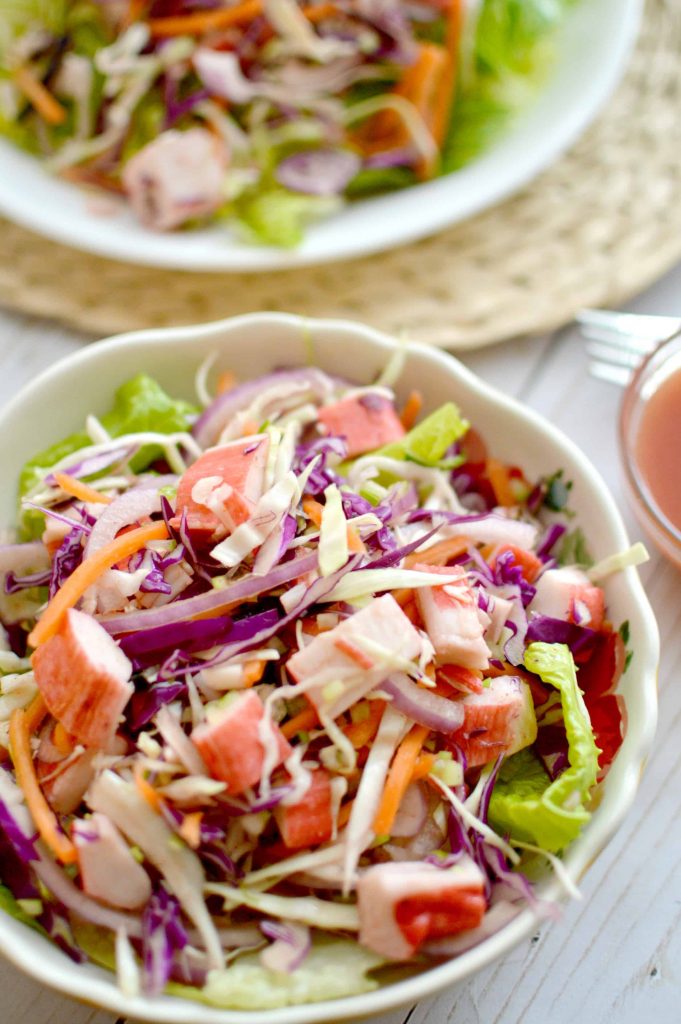 Pin the crab coleslaw salad & spicy Clamato dressing for later!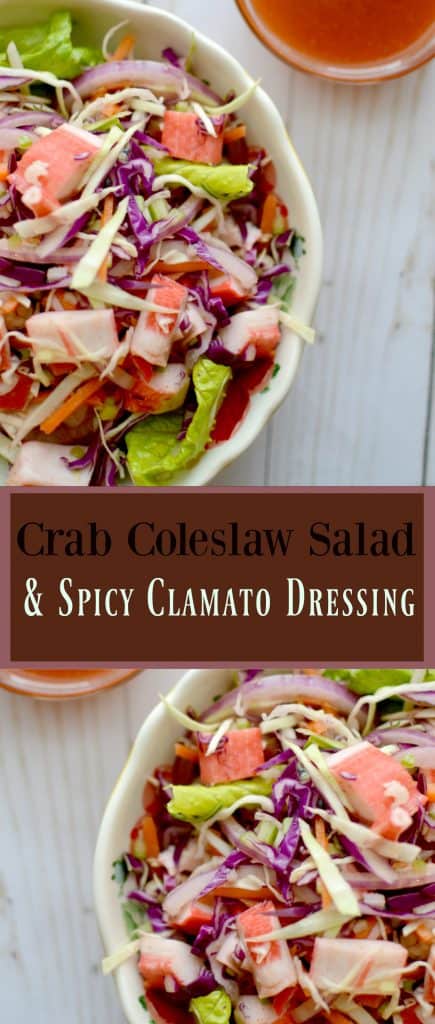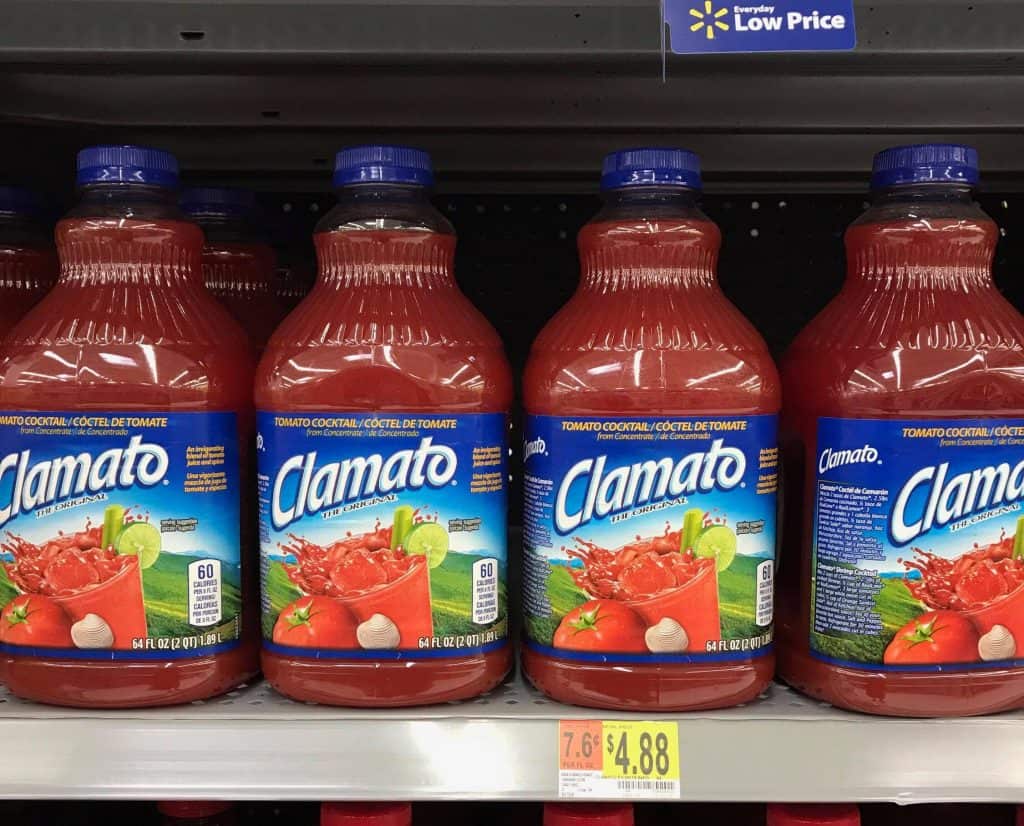 For those of you who celebrate, what do you serve your family for Lent?