Our easy skillet keto cornbread is a delicious low carb take on a classic favorite! Scroll down the grain and sugar free recipe that will be your new go-to fall side dish!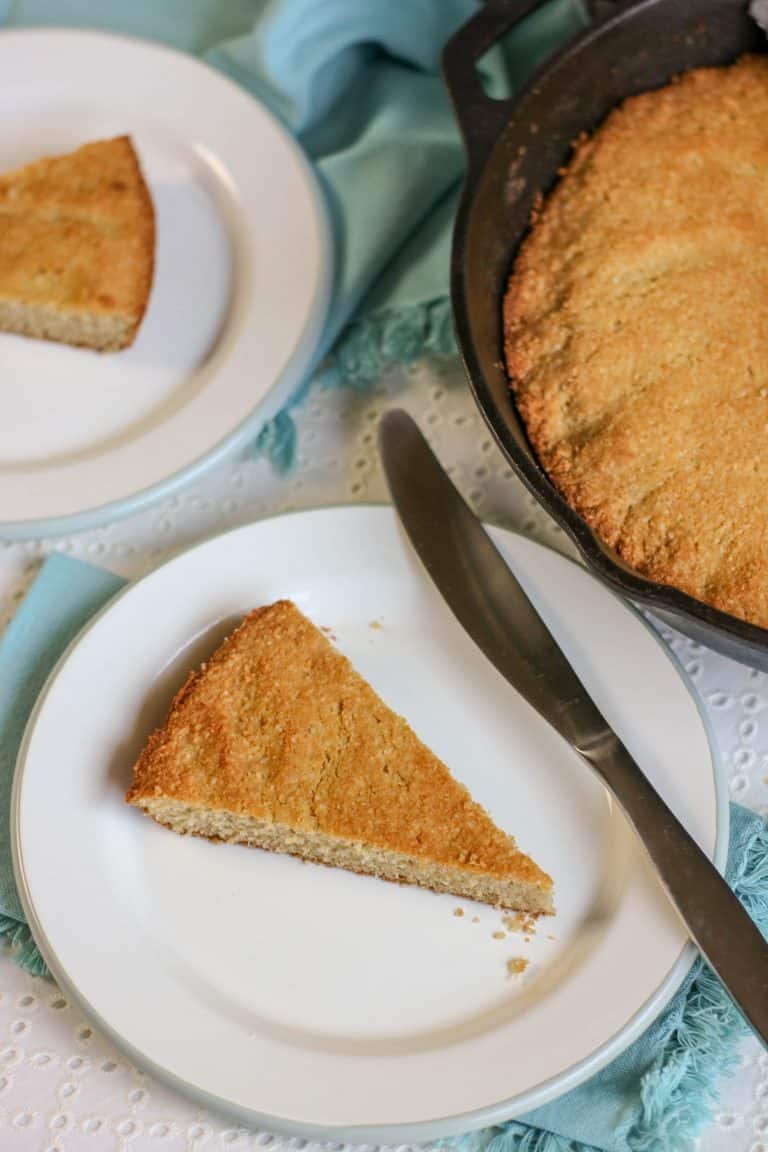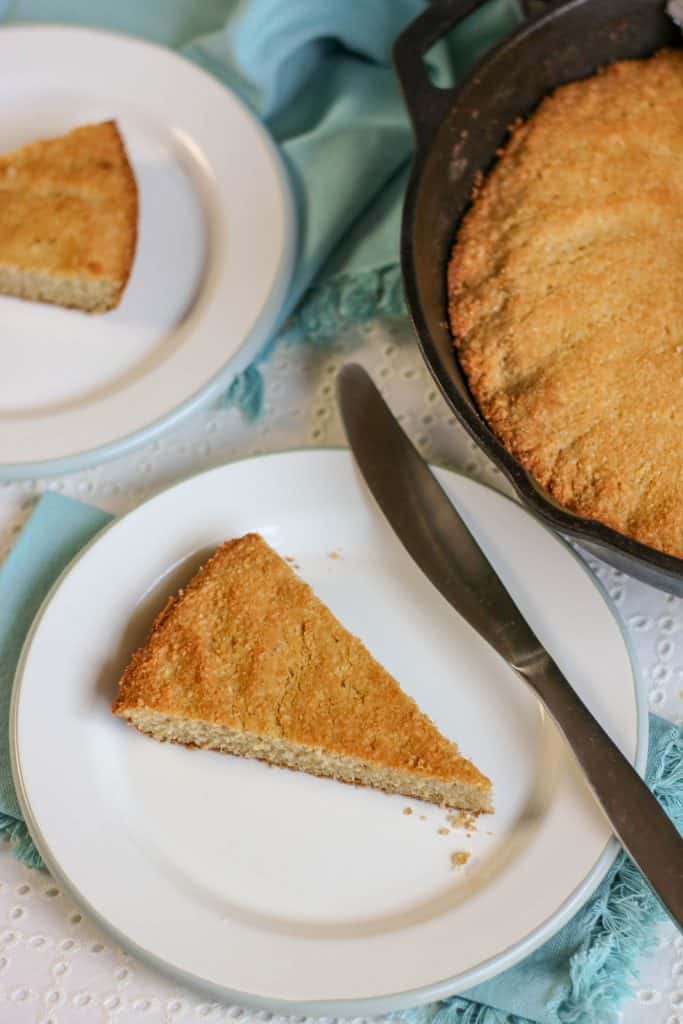 One of my favorite fall-time recipes has always been cornbread! It's perfect to serve with a bowl of chili or your favorite soup! Lately, I've been craving the taste of cornbread but it doesn't exactly fit a low carb lifestyle.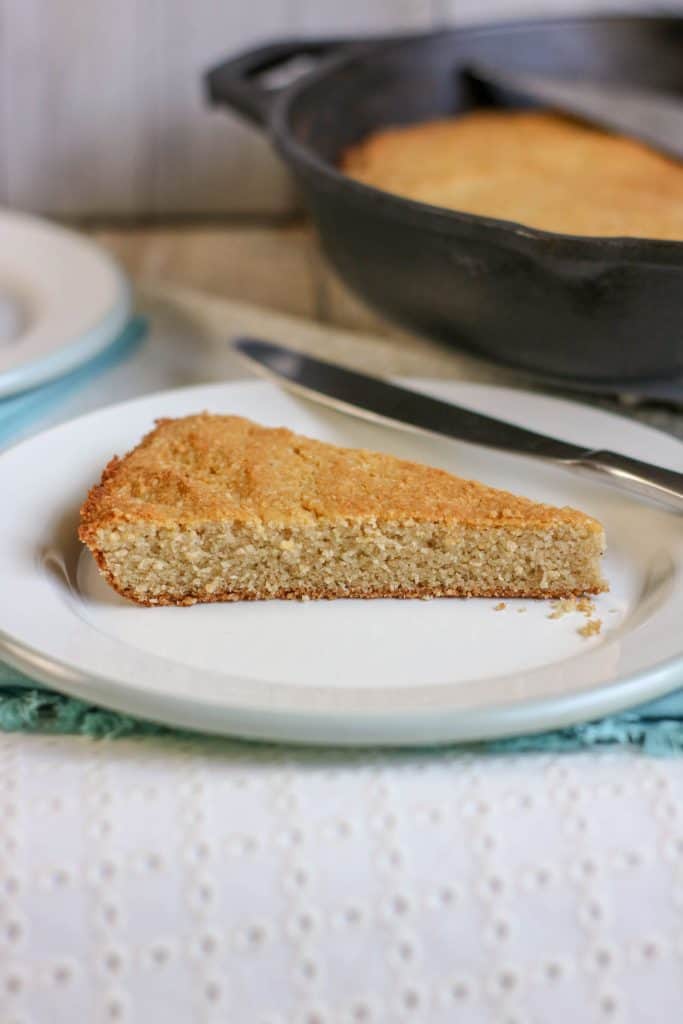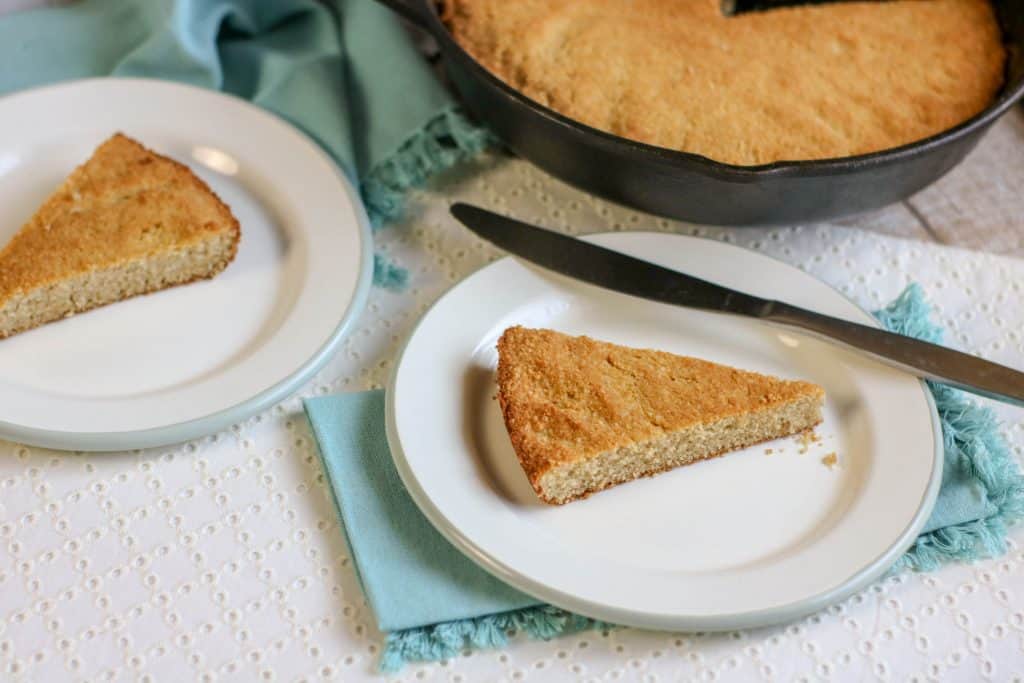 More Keto Recipes You'll Love:
Low Carb Crustless Pumpkin Pie
Keto Pumpkin Soup
Easy Keto Beef Stew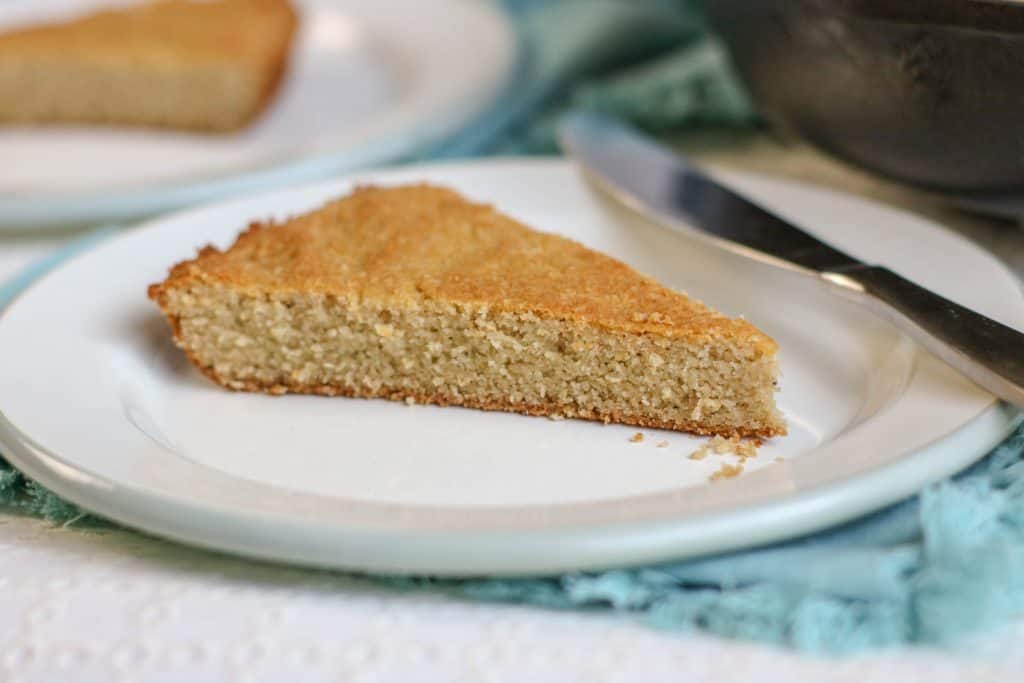 Is Cornbread keto?
A traditional cornbread recipe is NOT Keto because of the sugar and corn which is a starchy vegetable and high in carbs. This recipe has no sugar, corn or cornmeal but tastes just like the real thing!
Can you substitute almond flour for cornmeal?
Almond flour has a very similar texture to cornmeal and is a great low carb substitute!
How to make keto cornbread
Making this easy keto skillet cornbread recipe is really easy! All you need to do is combine the ingredients for the batter and then transfer it to the skillet, smooth the top and bake. Easy peasy and SO good!
Make it yours
Add jalapenos and or shredded cheddar cheese.
Toss in some bacon.
Stir in pumpkin puree.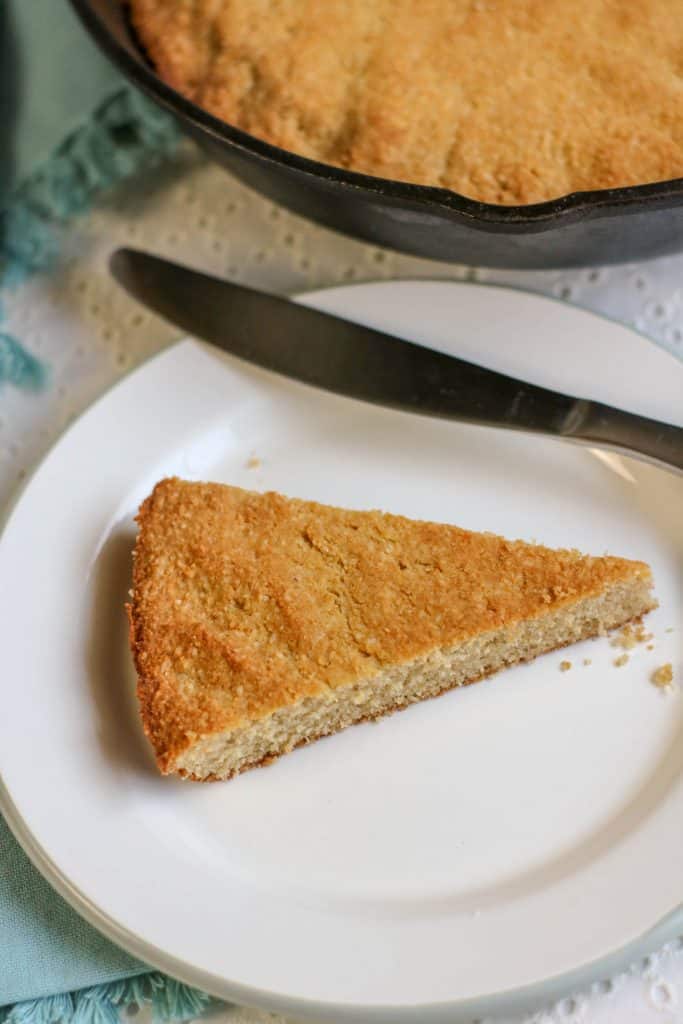 Serve this low carb cornbread with butter and you can even use the cornbread to make a low carb stuffing for the holidays (recipe coming soon).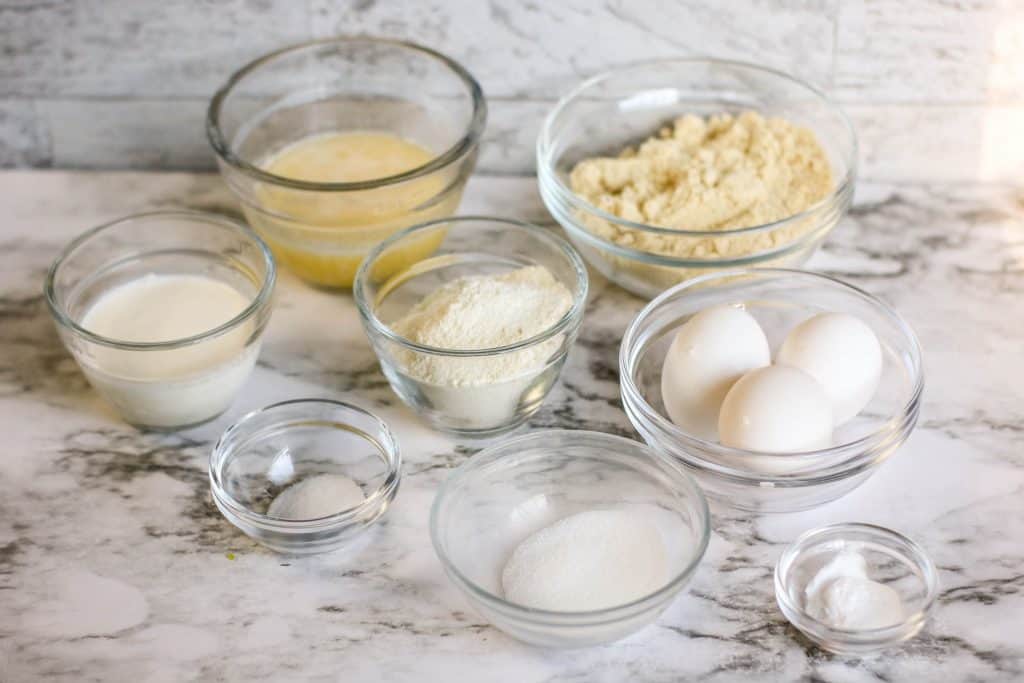 Ingredients:
1 ¼ cup almond flour
½ cup coconut flour
1 teaspoon baking soda
1 tablespoon granulated monk fruit sweetener
3 eggs
½ cup butter, melted
⅓ cup heavy cream
Instructions:
Preheat oven to 350 degrees. Melt 1 tablespoon butter in a 9 to 10 inch cast iron skillet over medium heat.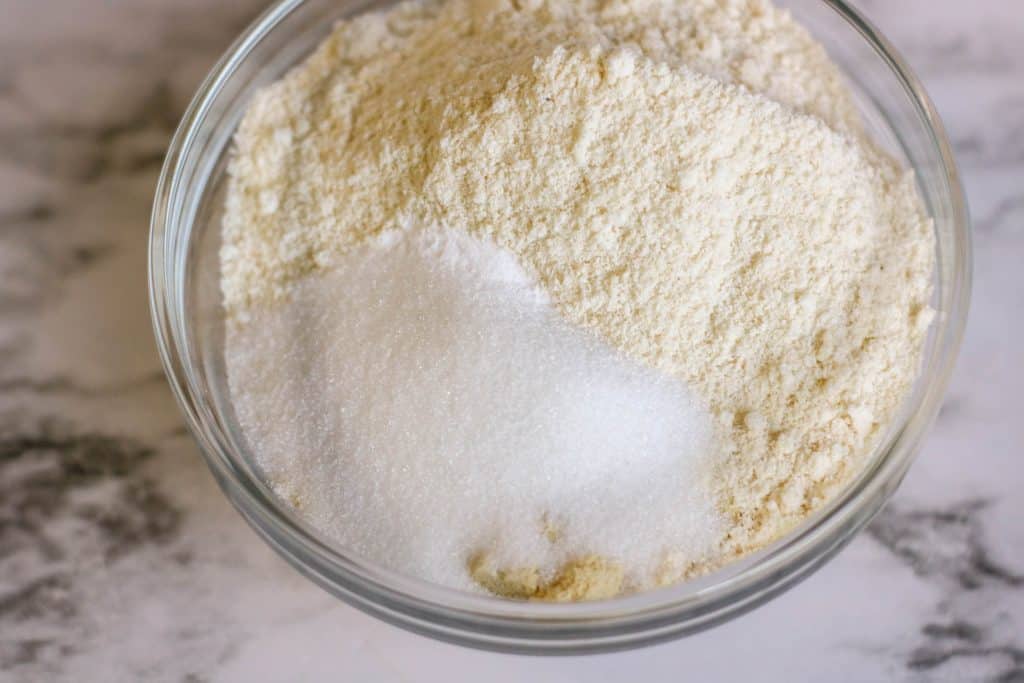 In a large bowl, whisk together almond flour, coconut flour, baking soda, and sweetener.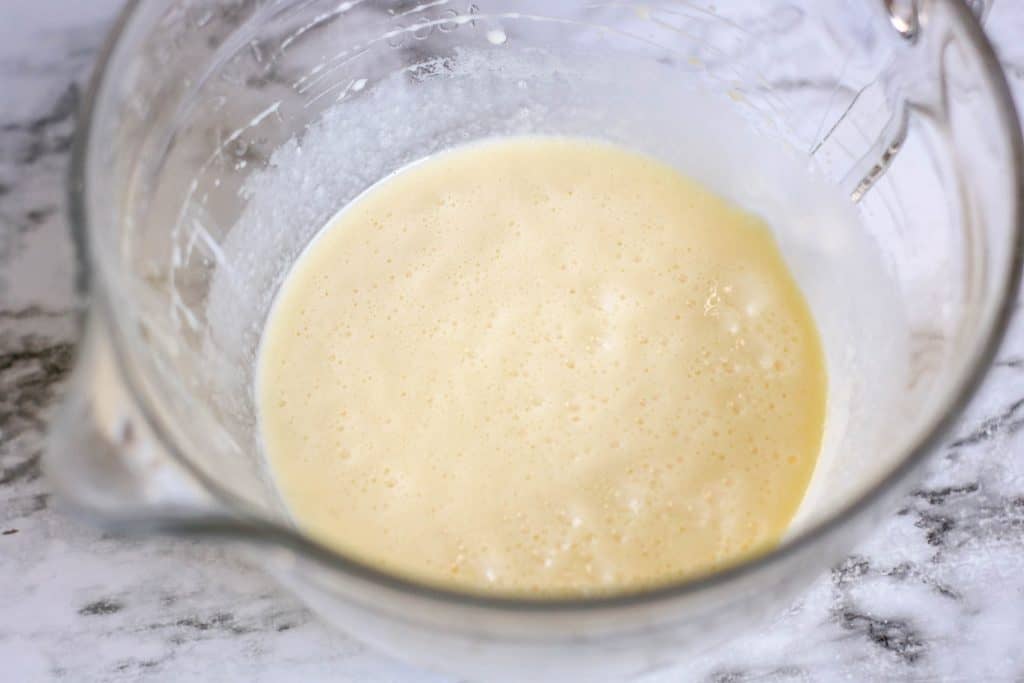 In another bowl, whisk together eggs and heavy cream. Slowly add butter.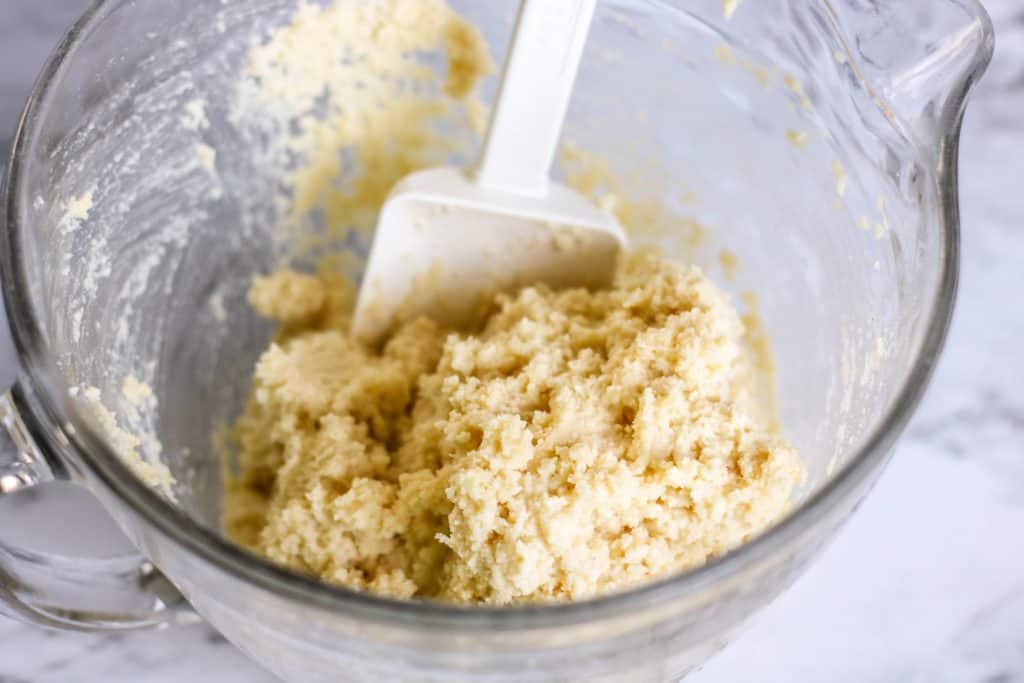 Stir wet ingredients into the dry ingredients until just combined.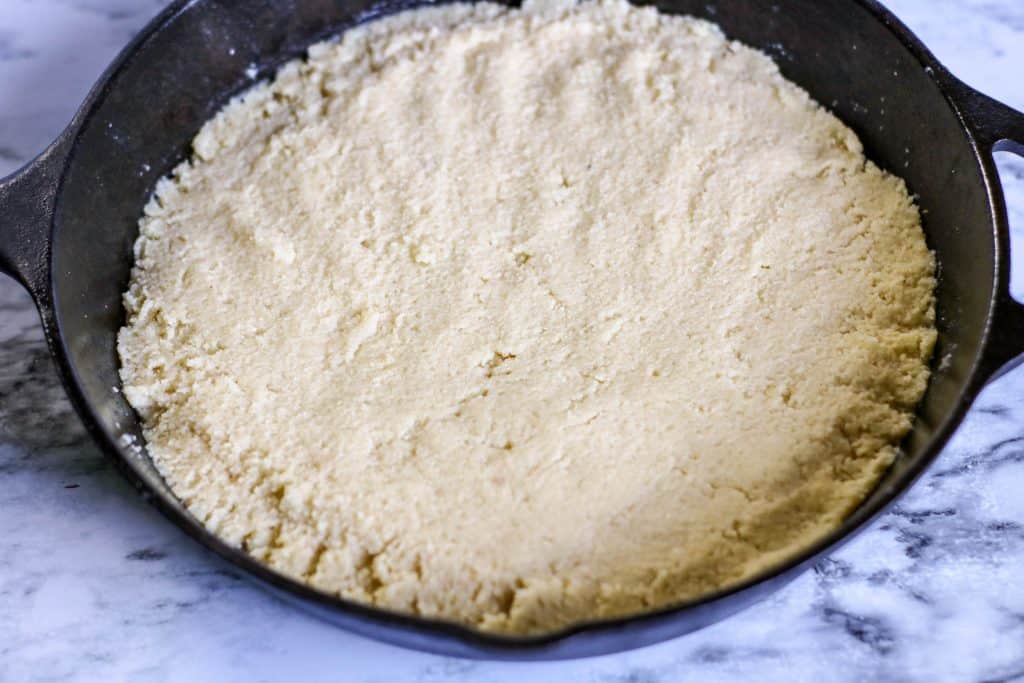 Transfer batter to skillet and smooth the top.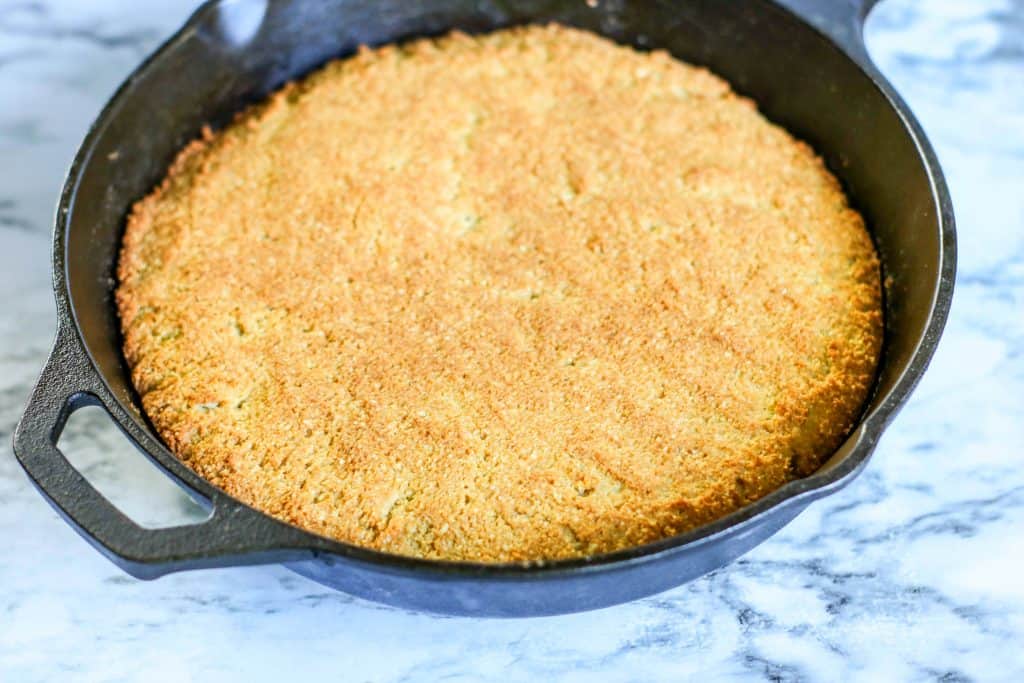 Bake for 30 minutes or until the cornbread is golden.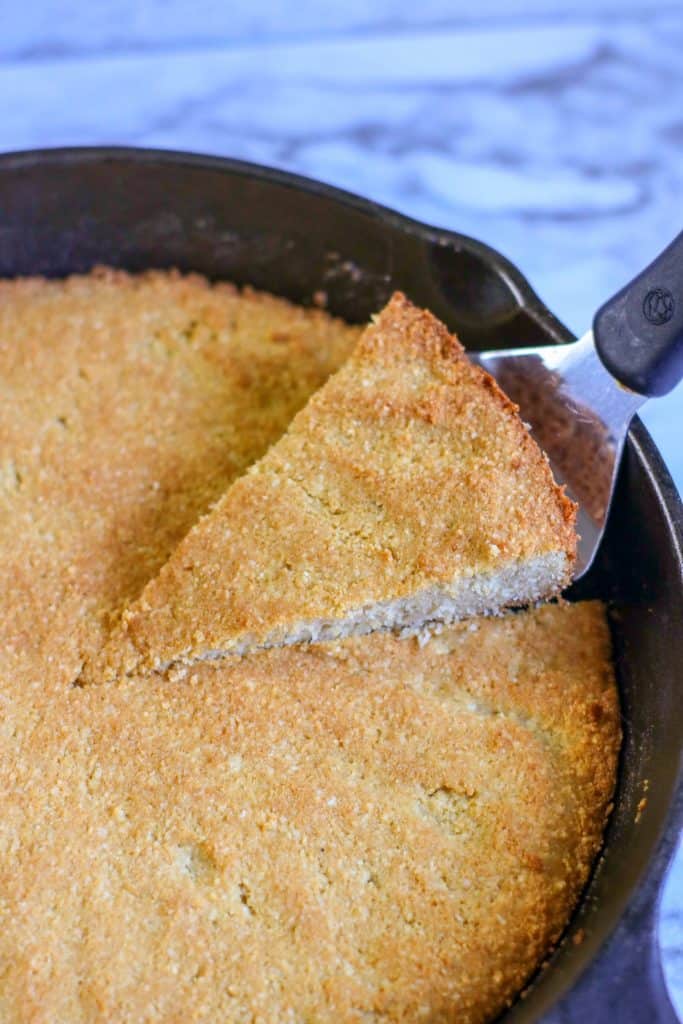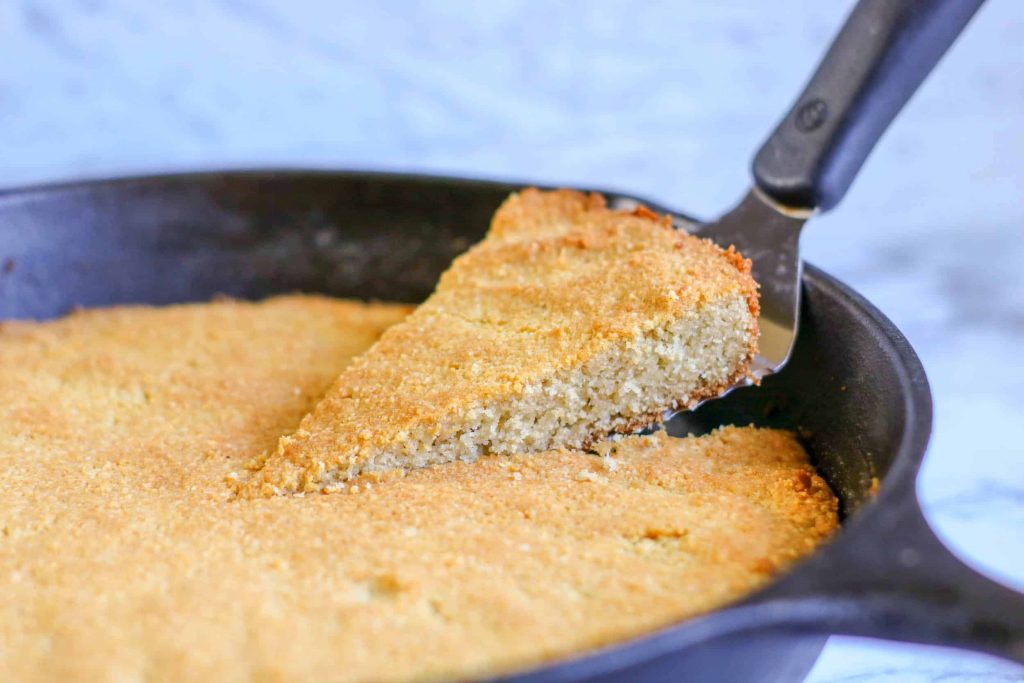 Pin for later!
Don't forget to follow me on Pinterest!
Make sure to check back in, we'll be sharing lots of low carb holiday recipes!