This Keto beef stew is delicious and easy to make comfort food! Scroll down for the low carb recipe that everyone will love!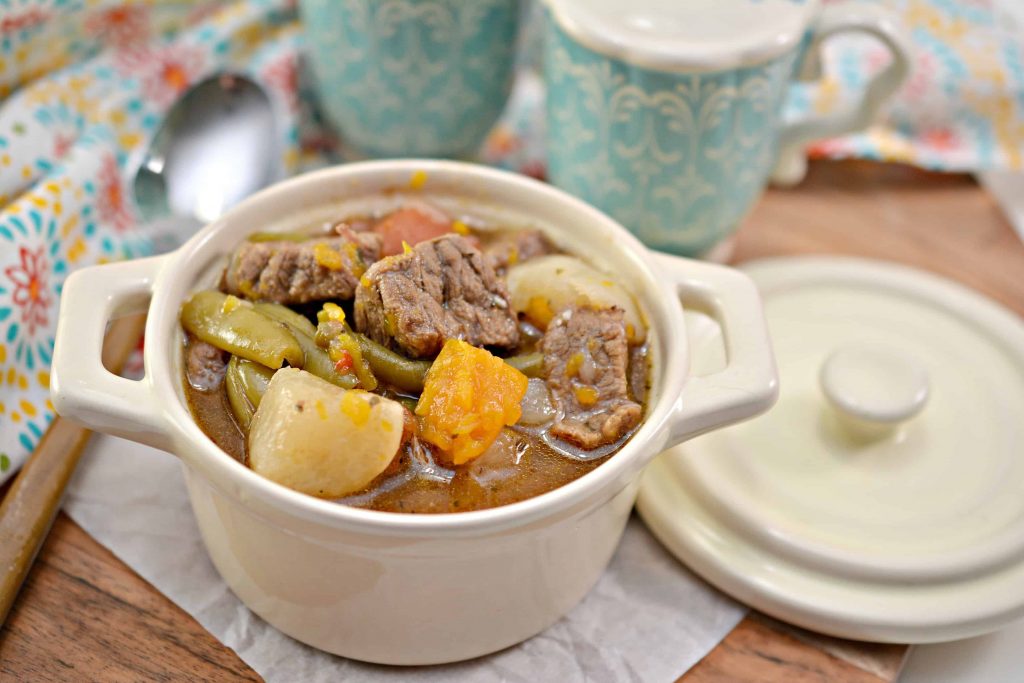 Our weather down here in Florida doesn't change much. We get the occasional chilly day and then we're back to warm weather. I happen to love the cooler weather and will be enjoying the next couple of days that will be cloudy and chilly. It's the perfect weather to make this Keto Instant Pot Beef Stew and for dessert these Low Carb Peaches and Cream Turnovers!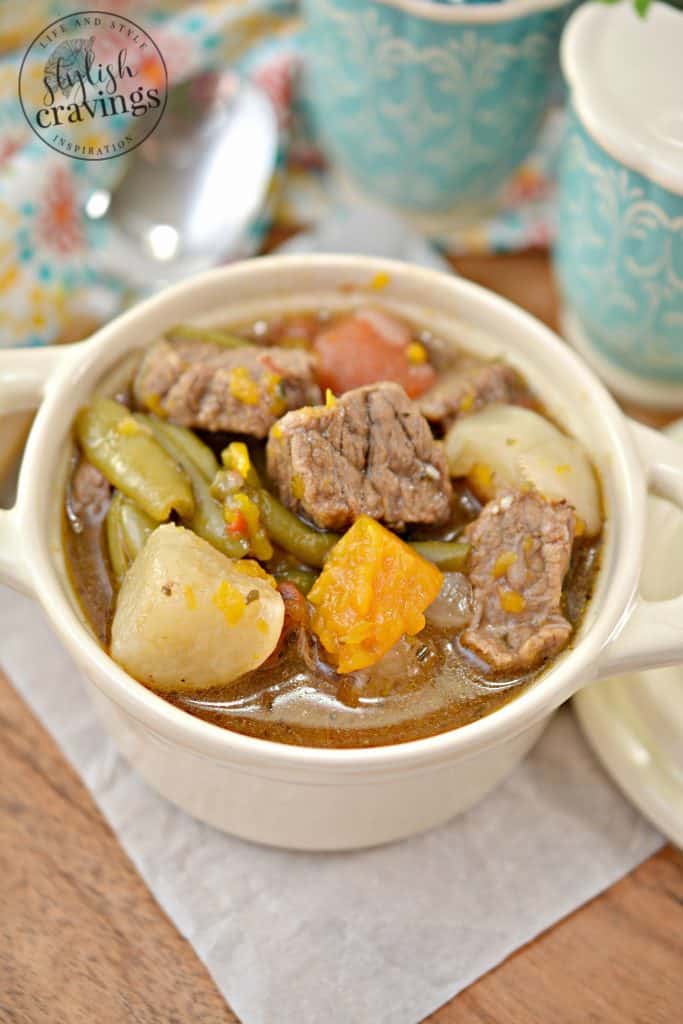 Keto Beef Stew
This Keto version of classic comfort food that everyone loves is done in under 40 minutes and the cleanup is minimal! A total win-win for me!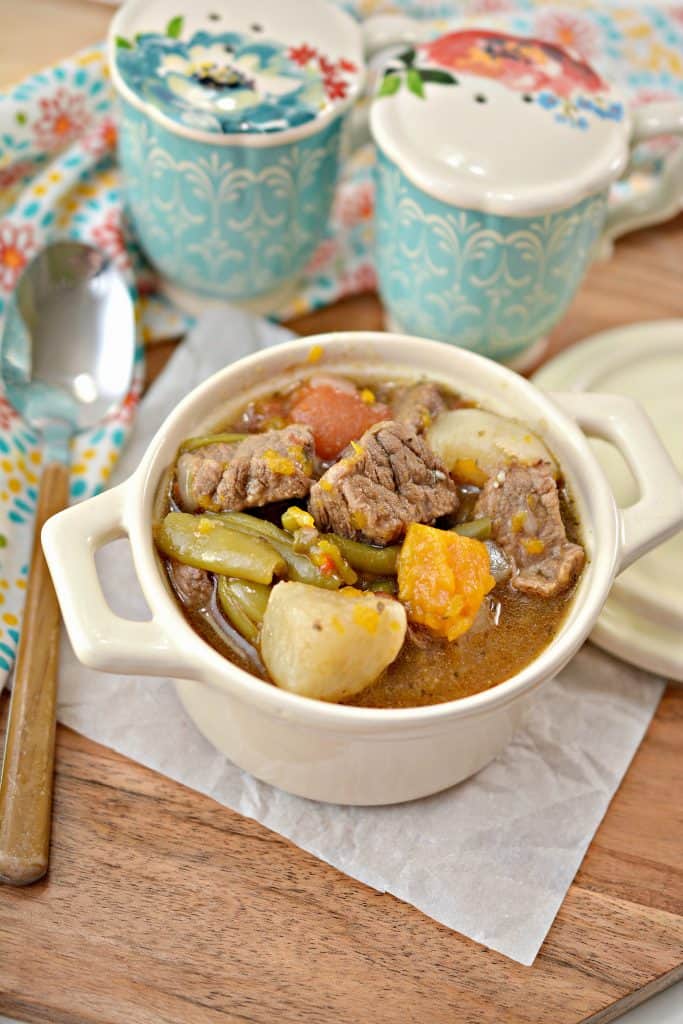 This Keto beef stew packs lots of protein and good for you veggies! This recipe swaps out potatoes and other carb-heavy root vegetables found in stews with butternut squash, turnips, and green beans but you can also add celery, asparagus, and even cauliflower!
That's the best part about stews, you can add whatever veggies you have available!
More Keto Recipes You'll Love:
Keto Garlic Herb Steak Packets
Low Carb Egg Roll In A Bowl
Easy Keto Pizza Casserole
The Instant Pot is what's key to making this keto beef stew recipe easy to make! I brown my meat right in the Instant Pot and start adding the rest of the ingredients and walk away! If you don't have an Instant Pot a slow cooker will work too! If you're looking for another Keto comfort food, make sure you give this broccoli cheese soup a try!
Keto Instant Pot Beef Stew
Prep Time: 15 minutes
Cook Time: 30-40 minutes
Servings: 6
Ingredients:
2 lbs stew meat
Cup of Chopped pumpkin or butternut squash
4 Small chopped turnips
½ Onion diced
One Cup of Green beans sliced into 1 inch pieces
Minced garlic 2 tsp
Oregano 1 tsp
Thyme 1 tsp
Worcestershire sauce 2 tbsp
Balsamic vinegar 1 tbsp
Olive oil 1 tbsp
Xanthan gum 1 tsp
4 c Beef broth
2 Bay leaves
½ c. Diced tomatoes
Instructions:
1. Turn the instant pot to Saute, and wait until it comes to heat.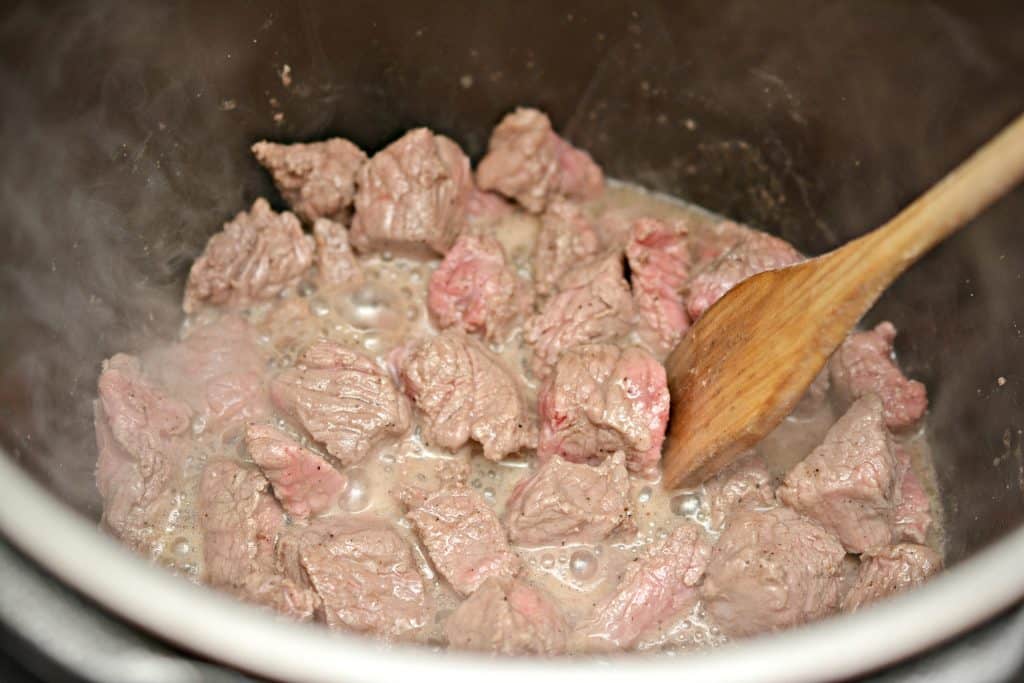 2. Add in 1 tbsp of olive oil, and your stew meat, and saute until browned well. Add salt and pepper to taste to the meat.
3. Mix in the minced garlic, bay leaves, oregano and thyme, and continue cooking for another minute.
4. Stir in the onions, butternut squash, green beans, and turnips.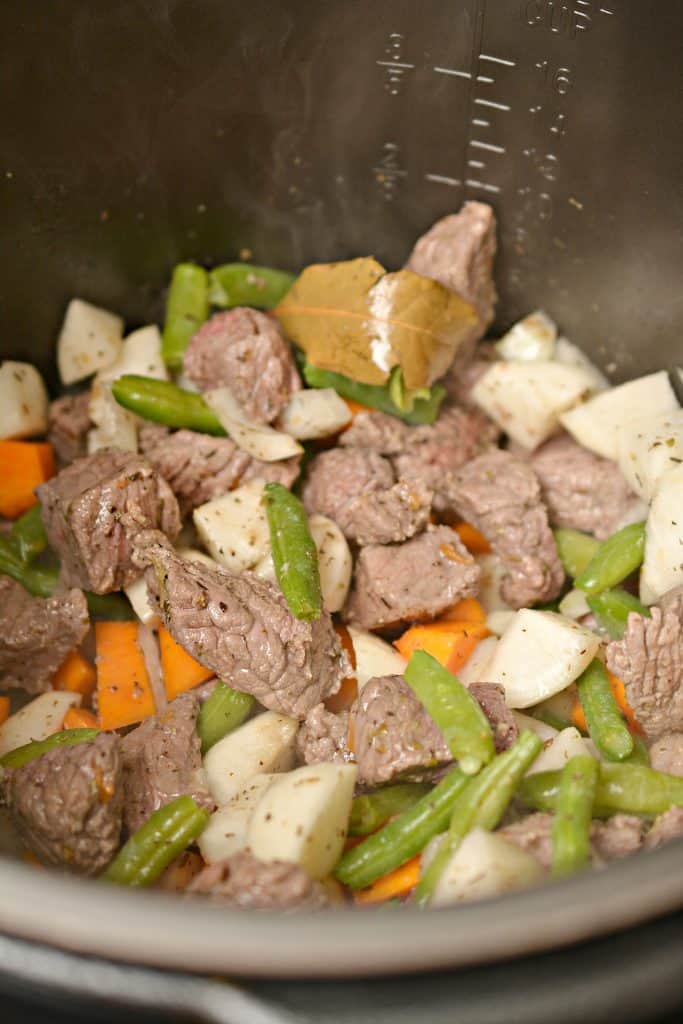 5. Pour in the beef broth.
6. Mix in the Worcestershire sauce and balsamic vinegar, stirring to combine.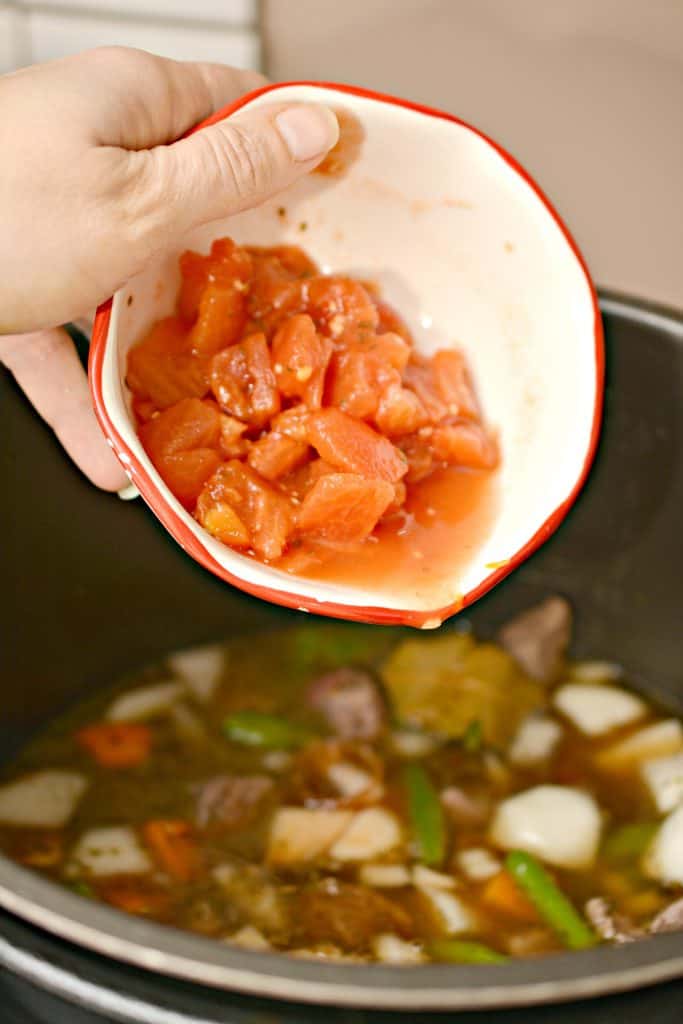 7. Add in the diced tomatoes.
8. Close the lid on the Instant Pot, and select 30 minutes on the "soup" option.
9. You can choose to do a quick release, or allow for an additional few minutes for a natural release.
10. Sprinkle the xanthan gum on the surface of the beef stew ¼ tsp at a time until the whole teaspoon has been added. Stir, and allow a minute or two for the stew to thicken slightly. Serve immediately.
Keto Beef Stew
Pin for later!
Serve with: Keto cloud bread – recipe at Mom Foodie  or with Cheese crisps – recipe at  730 Sage Street.