This homemade restaurant style salsa recipe is perfect to have on hand and serve with these Keto avocado chips, as a topping on tacos, and so much more!! Scroll down for the must-have party food recipe that can easily be made in batches and frozen for later use.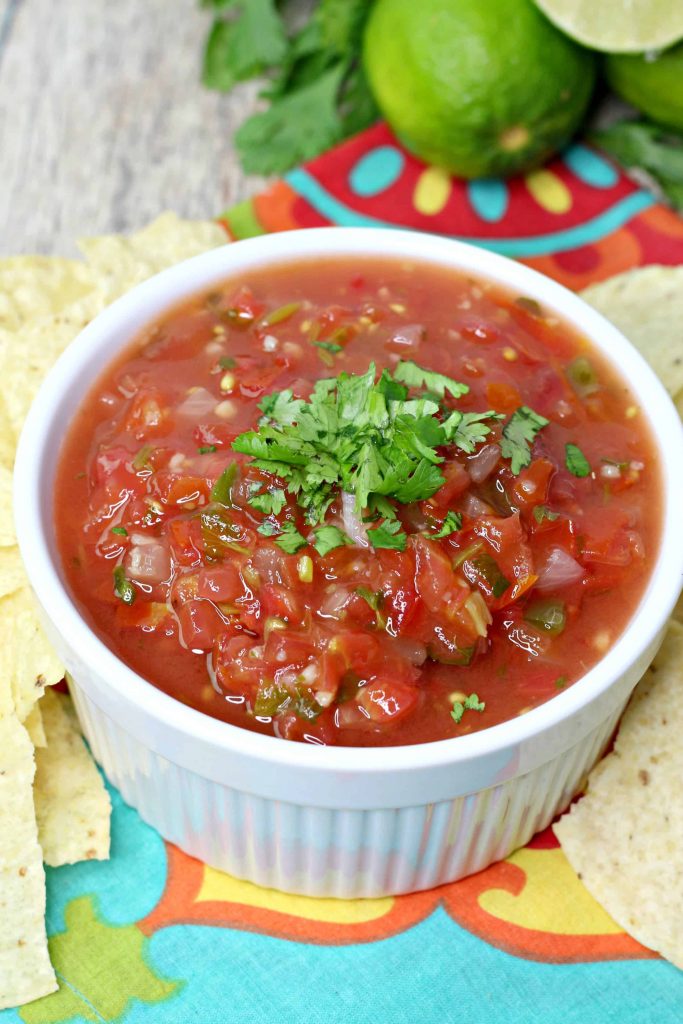 I don't make many recipes in big batches, but to be honest, it's only ever because I'm in need of a new fridge. My fridge is often overflowing with leftovers and recipes that I make to share here! The few recipes I do make in batches are this easy homemade restaurant style salsa, cauliflower mashed potatoes, and sometimes even this Keto chicken cabbage soup.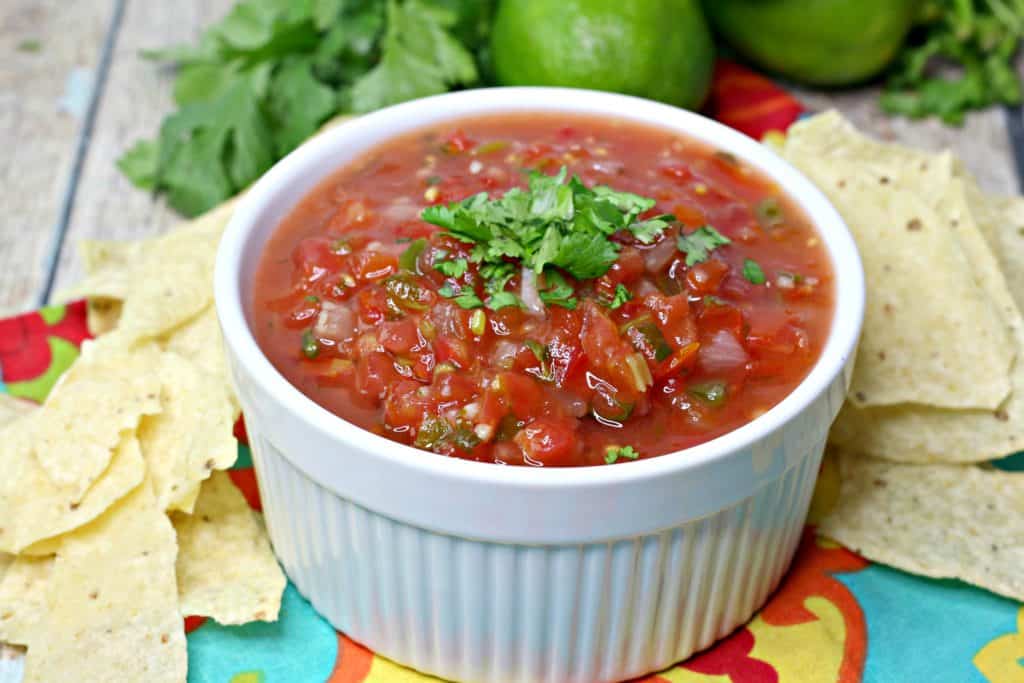 I use this vacuum sealer to keep food fresh and it's been such a lifesaver!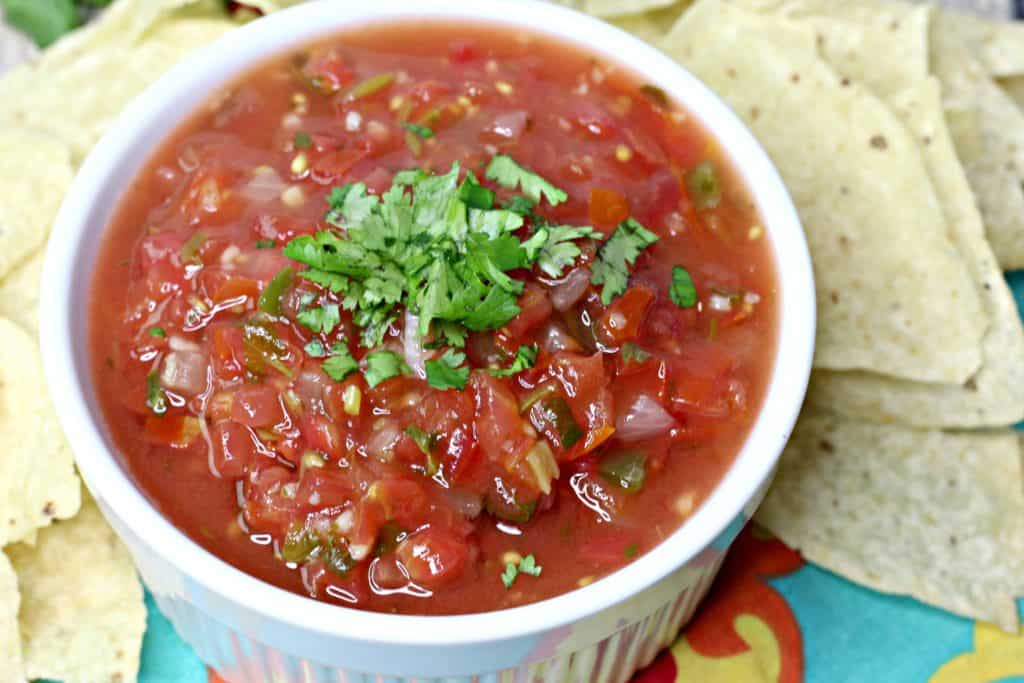 Fresh tomatoes are my go-to to make salsa, but you can also use canned tomatoes in a pinch! To make this salsa, all you need is tomatoes, garlic, lime juice, red onion, cilantro, a pinch or two of salt, and of course jalapeño!
More Recipes You'll Love:
Crispy Chicken Wrapped Jalapeno Poppers
Mexican Street Corn Salad With Avocado
Homemade Restaurant Style Salsa
With the summer quickly approaching us, this salsa recipe is perfect for entertaining guests! I often set out a bowl of salsa and everyone always comments on how fresh my salsa tastes!
More Recipes You'll Love:
Corn salad
Keto pork chops
Weight Watcher Salsa
Prep time: 5 min
Total time: 5 min
Freestyle points: 0
Ingredients:
4-5 diced tomatoes
2 tbsp. minced garlic
2 limes
A pinch or two of salt
1/2 chopped red onion
1/4 chopped cilantro
2 jalapeños diced and seeds removed
Directions:
Add all ingredients to a blender.
Blend ingredients for 2 min until smooth.
ENJOY!!
Pin for later!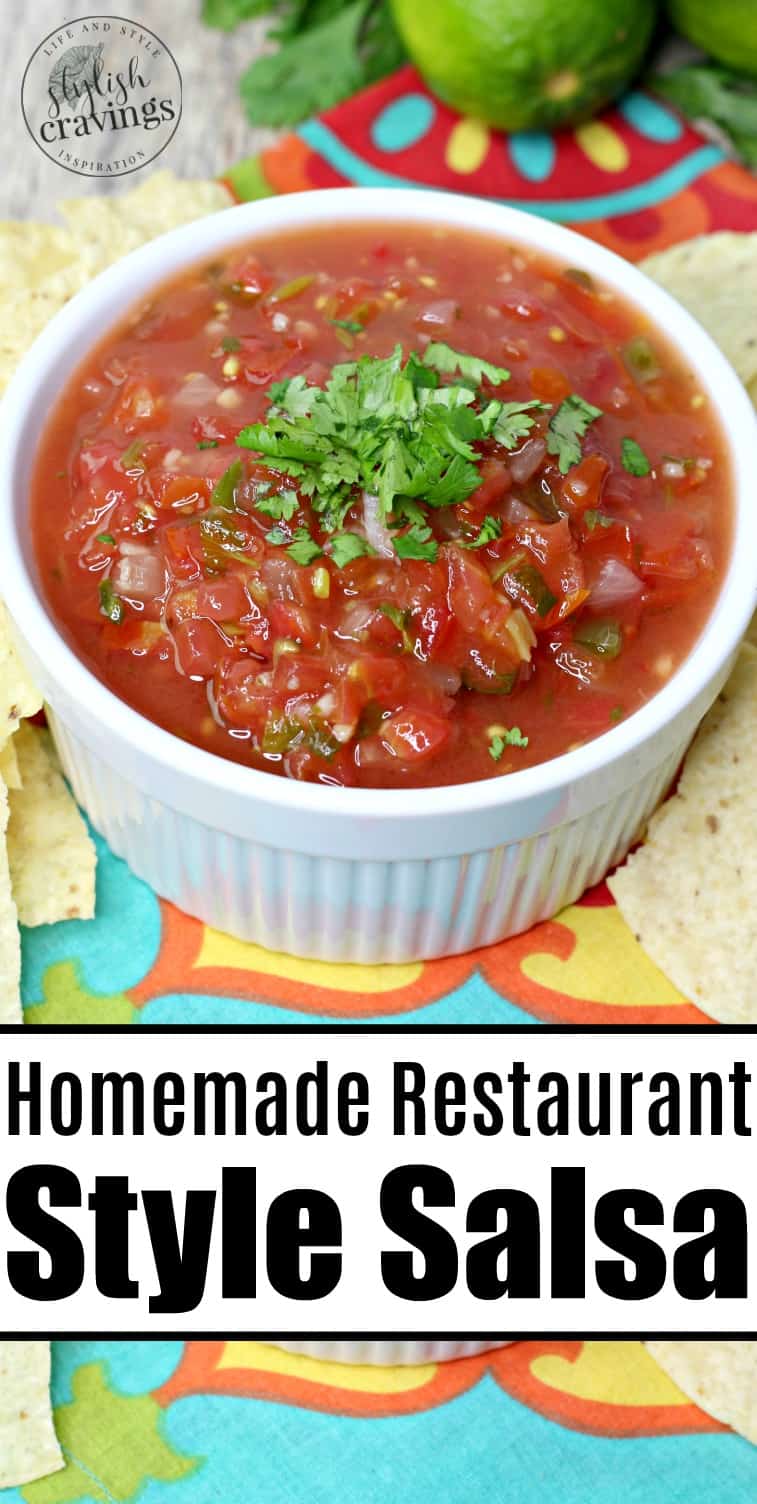 Make sure to follow me on Pinterest for more easy to make recipes!
How To Freeze Salsa:
When you freeze salsa, it will lose its vibrant coloring and become a bit watered down. If you need to keep a few servings in your freezer, you're better off storing multiple sandwich bags with only one cup of salsa in each bag. Make sure to seal the bags tightly!