This creamy Keto avocado chicken salad is an easy low carb recipe you can make for lunch or dinner! It's made with avocado, chicken, green onions and bacon with a light lemon dressing.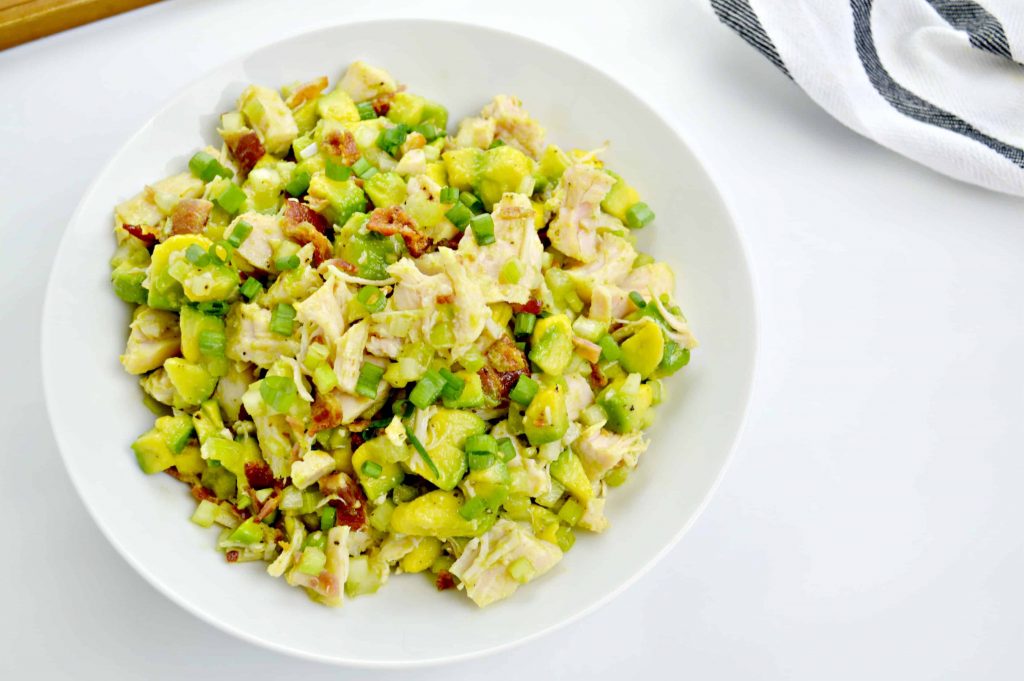 This keto chicken salad is another favorite of ours! I love how easy and quick this recipe is to make and everyone including the kids enjoyed it! They also like this easy creamy avocado cucumber salad and they even like when I make these Keto avocado chips!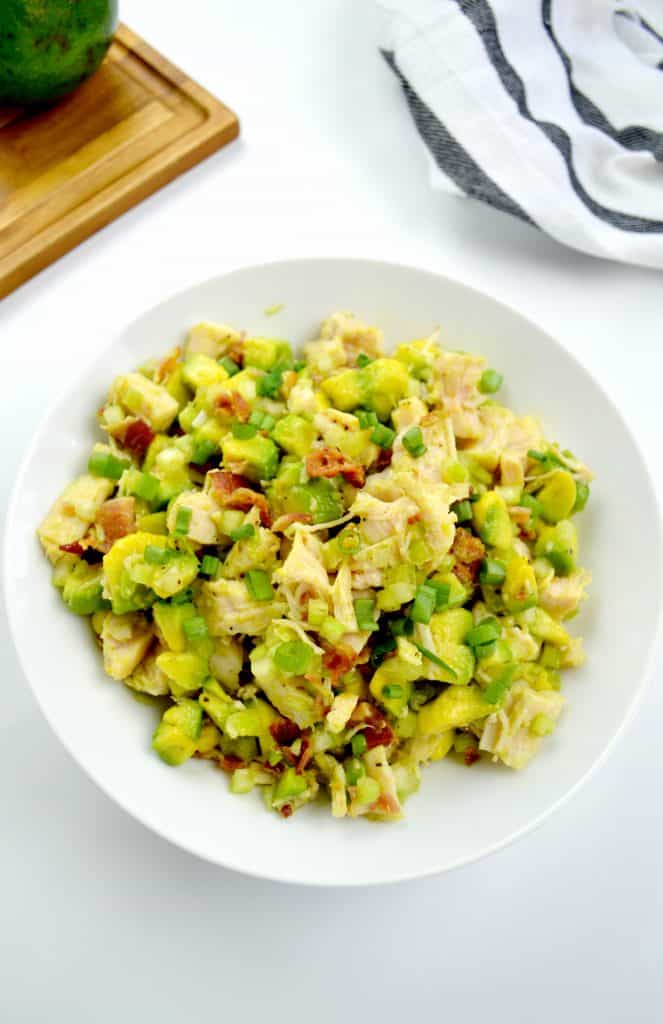 For this recipe, I chose to use canned chicken because that's what I had on hand but you can also use a premade rotisserie chicken, or you can season and cook chicken breast. Either way, the results will be delicious!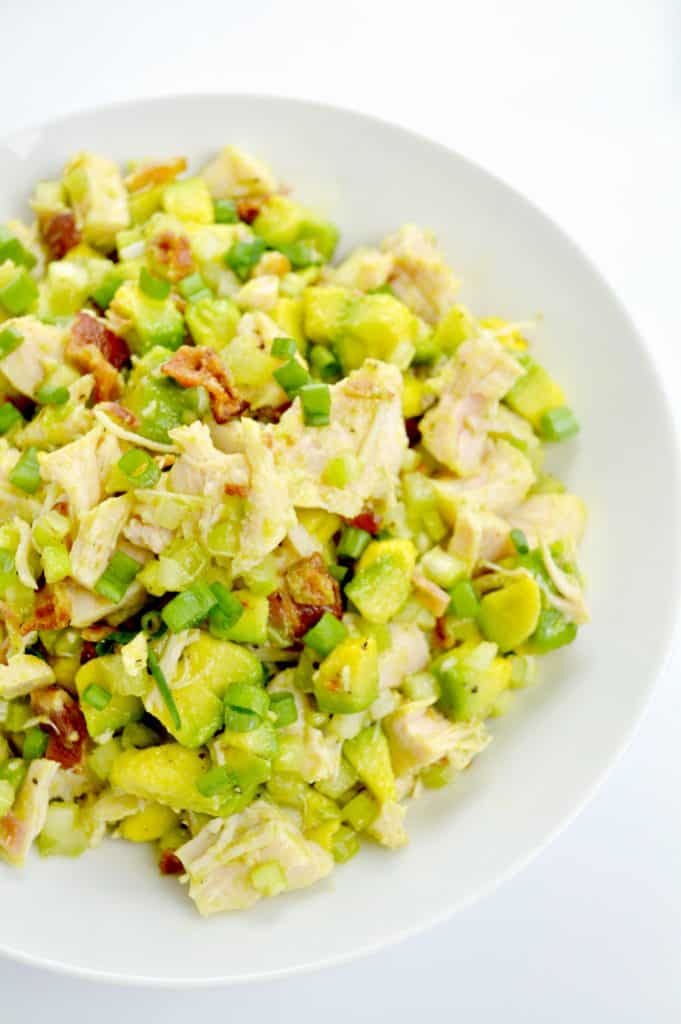 More Keto Recipes You'll Love:
Low Carb Bacon Fried Cabbage
Keto Reuben In A Bowl
Keto Pizza Casserole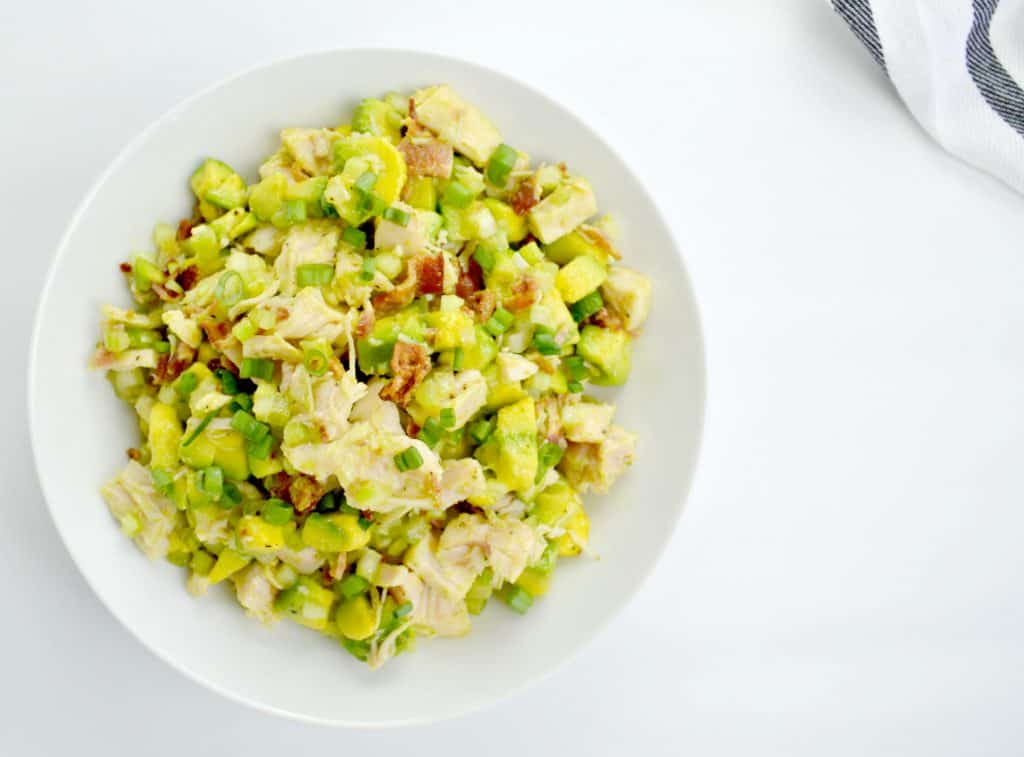 How to serve avocado chicken salad:
This Keto chicken salad is hearty enough to eat on its own but you can also serve it on low carb Pita Bread, this Keto Farmers Bread or on a bed of lettuce!
Make it your own
For some kick top with diced jalapeños or drizzle with hot sauce.
Add shredded cheese.
Toss in some chopped tomatoes or hard-boiled eggs.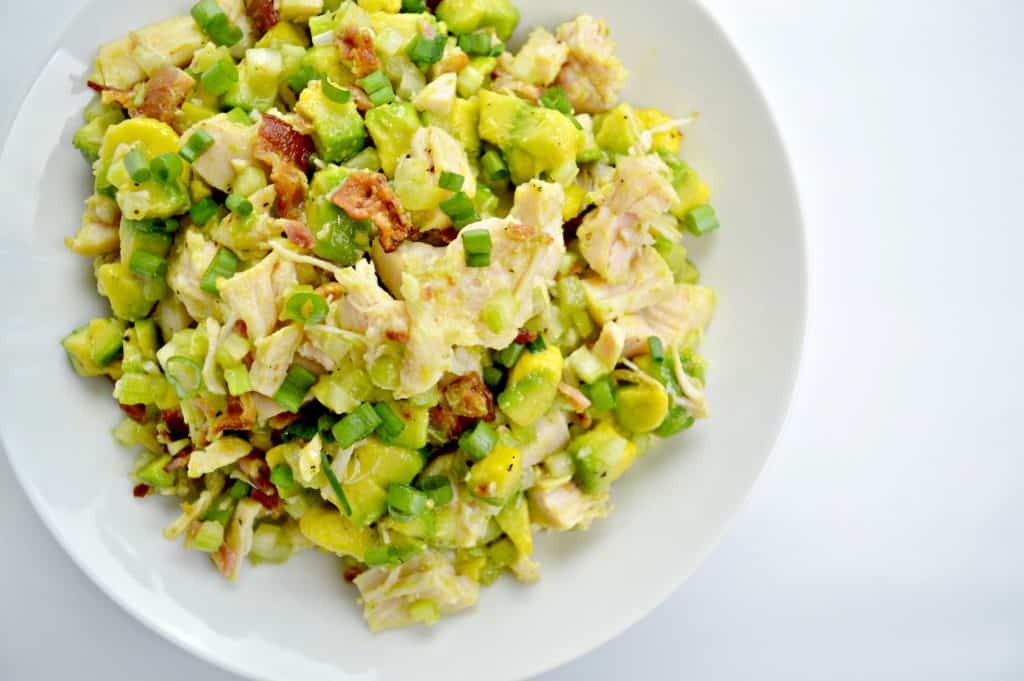 How To Store Chicken Salad:
Cover avocado chicken salad with plastic wrap and refrigerate. Make sure plastic wrap is directly over your salad to prevent any browning.
How To Make Avocado Chicken salad with bacon
Making this keto chicken salad is super easy and you'll only need 6 simple ingredients!
Ingredients:
2 cans of canned Chicken or 2 cooked chicken breasts, chopped
2 Avocados pitted and chopped
1 cup of celery
6 slices of Bacon
3 tablespoons of Olive Oil
1 tsp Salt
1 tsp pepper
1/4 cup green onions or Scallions
3 tbsp Lemon juice
Instructions:
Drain chicken and add to a large bowl.
Shred chicken with a fork.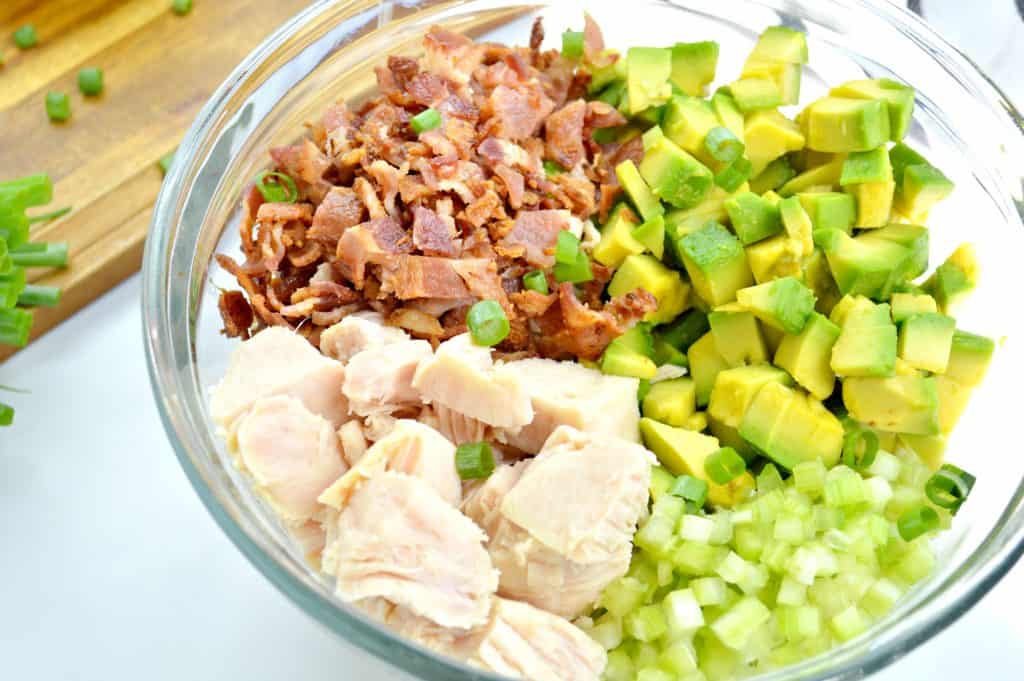 Pit avocados, chop and add to bowl.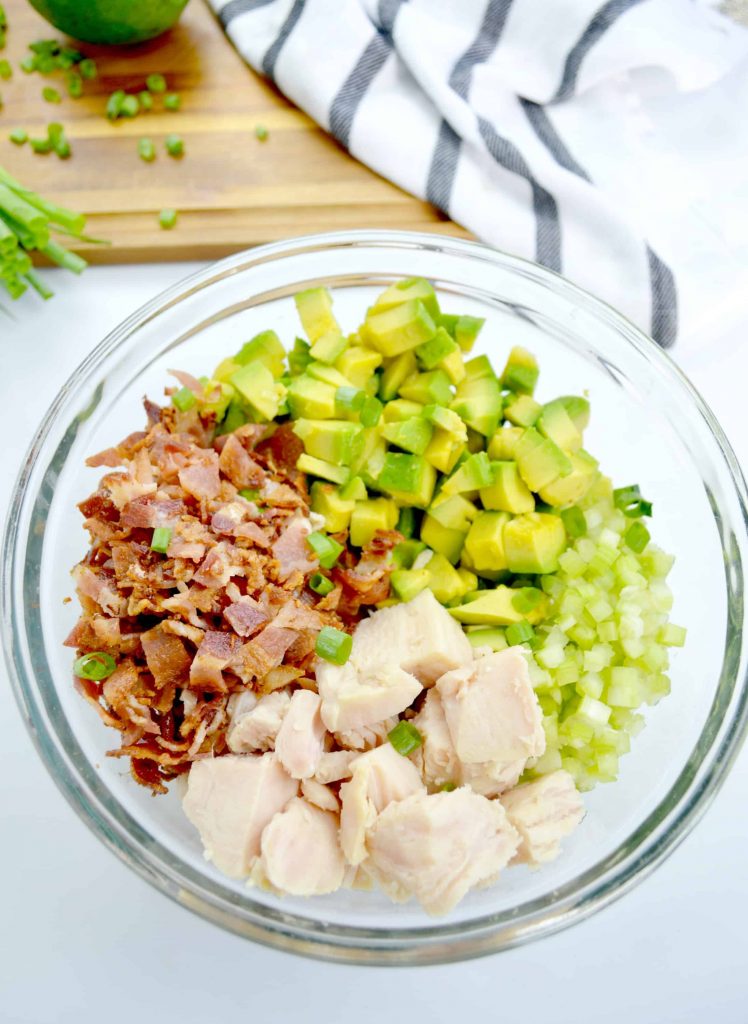 Toss in bacon, green onions, and celery.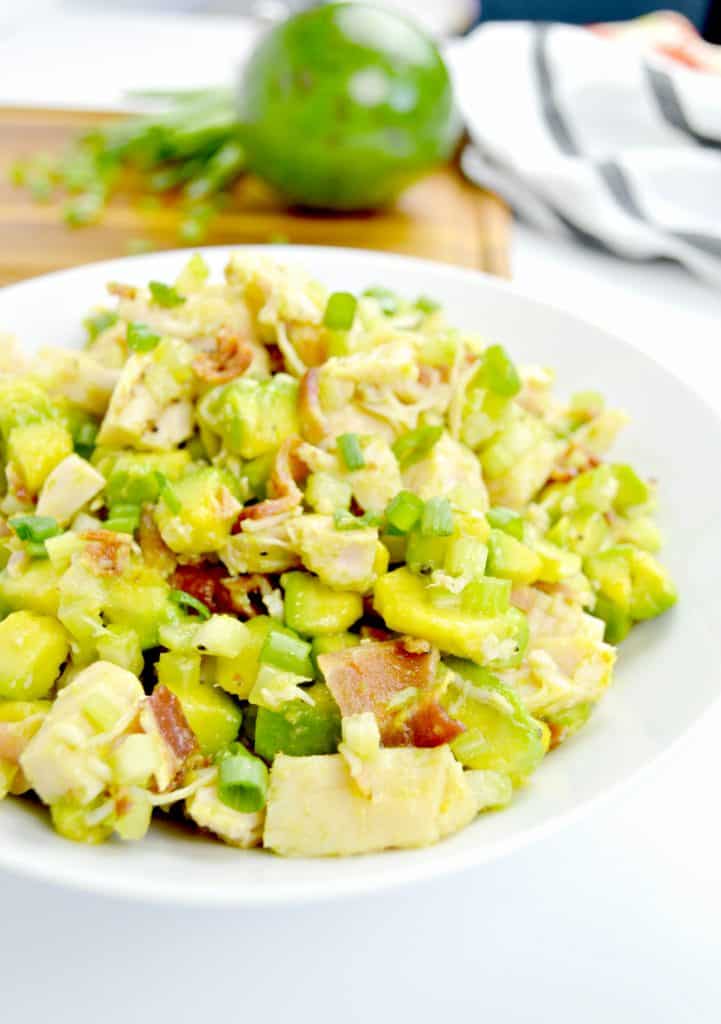 Add dressing ingredients in a small bowl and stir.
Pour dressing over salad and toss until combined.
Pin for later!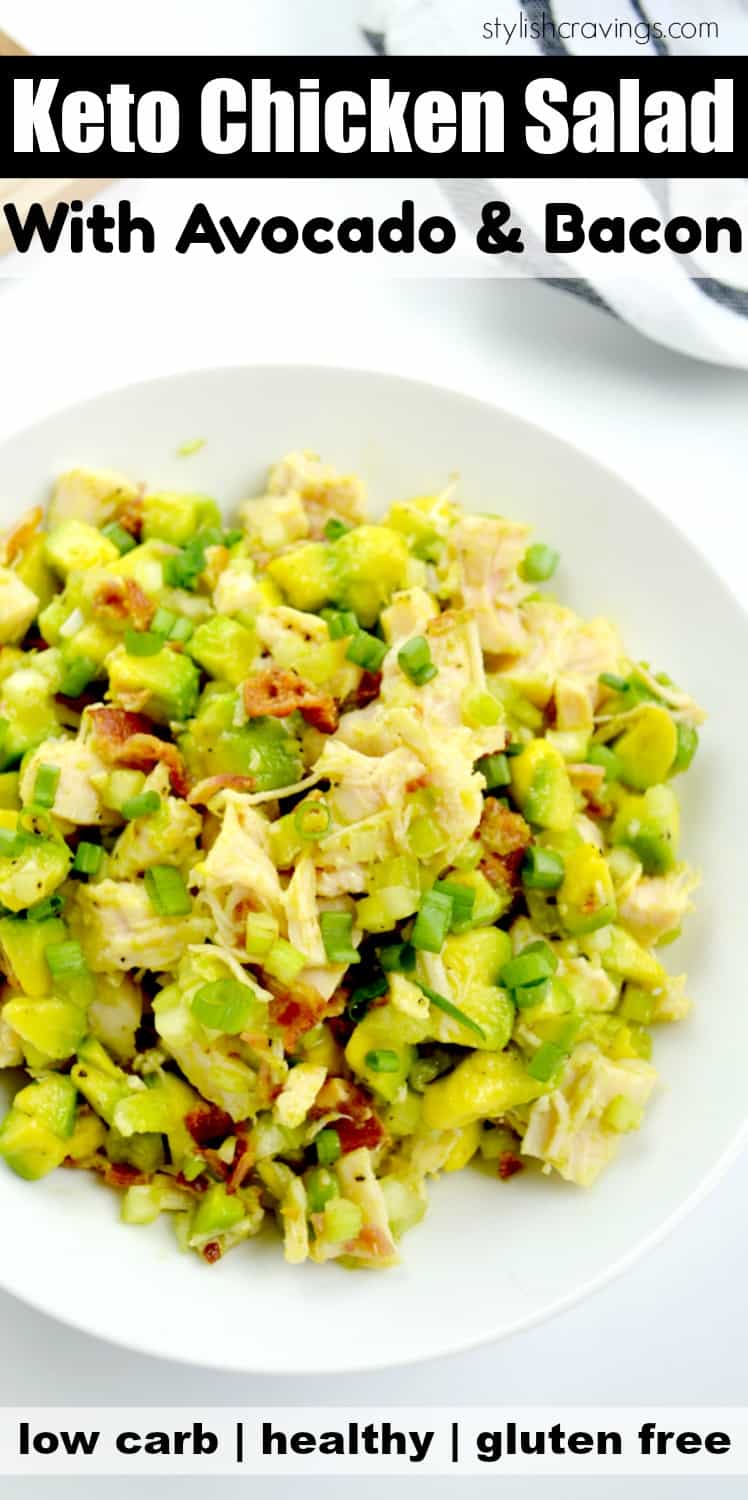 Follow me on Pinterest!