These no-bake Keto jalapeno popper fat bombs are a savory snack that is Easy to whip up and have handy for snacking, or even as an appetizer!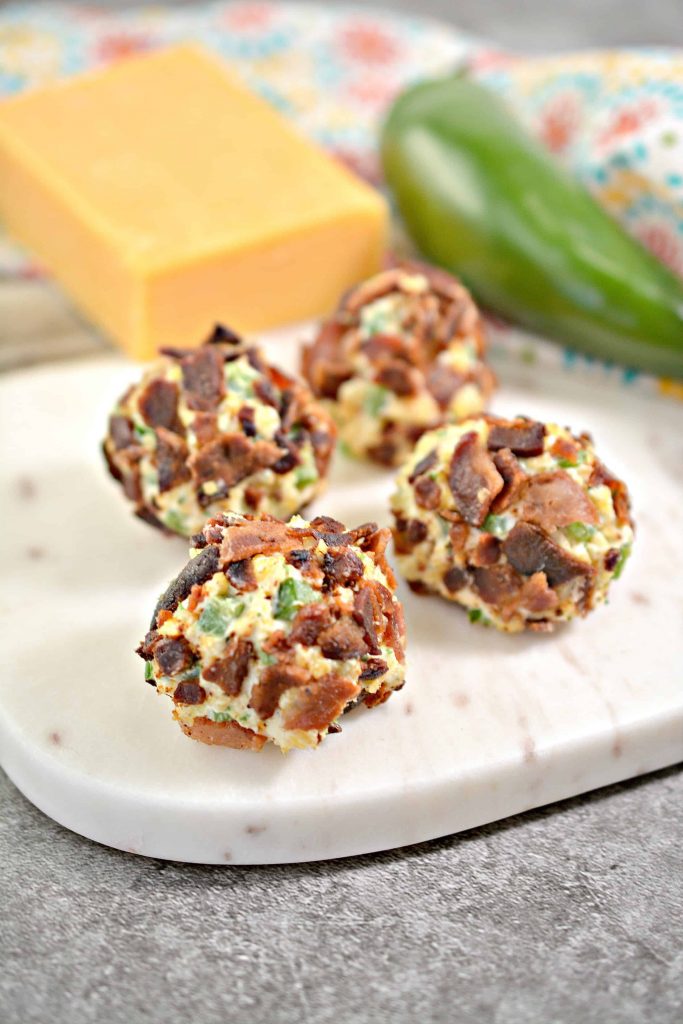 I've been on major jalapeño popper kick lately! Last time I made this jalapeño popper stuffed chicken and these crispy chicken wrapped jalapeño poppers. These equally delicious jalapeño popper fat bombs require no cooking except making the bacon and only have 1 net carb per serving!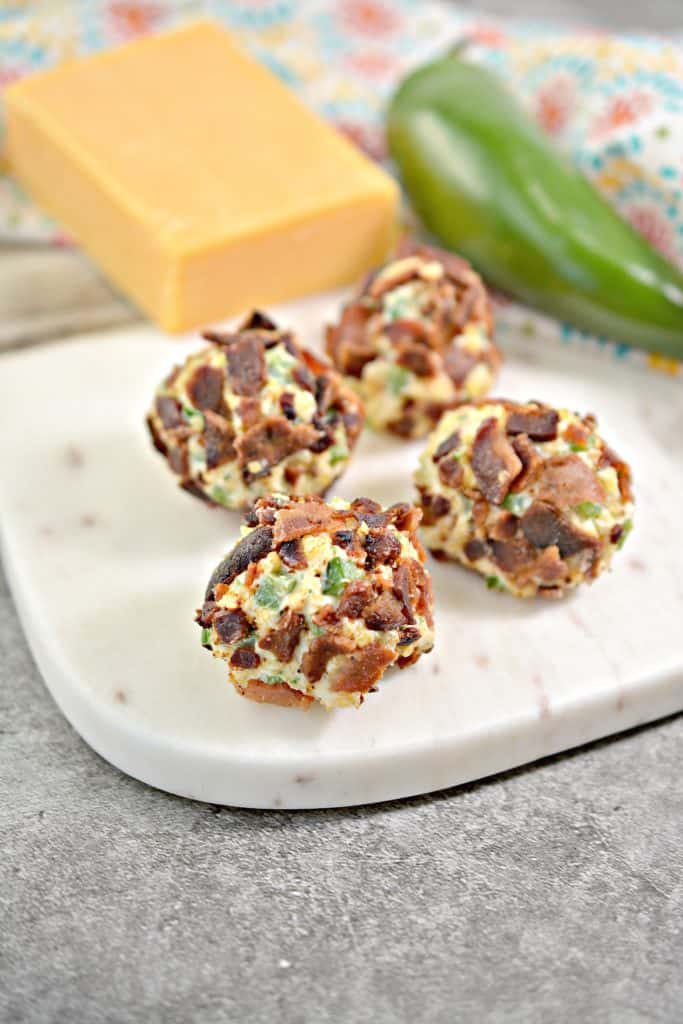 More Keto Recipes You'll Love:
Keto Zucchini Fritters
Bacon Wrapped Brussel sprouts
Easy Four Ingredient Ket Pizza Casserole
To make these jalapeño popper fat bombs all you need is five ingredients! You'll need cream cheese, cheddar cheese jalapeño peppers, bacon, and ranch seasoning. They're definitely spicy and taste just as tasty as the classic jalapeño popper!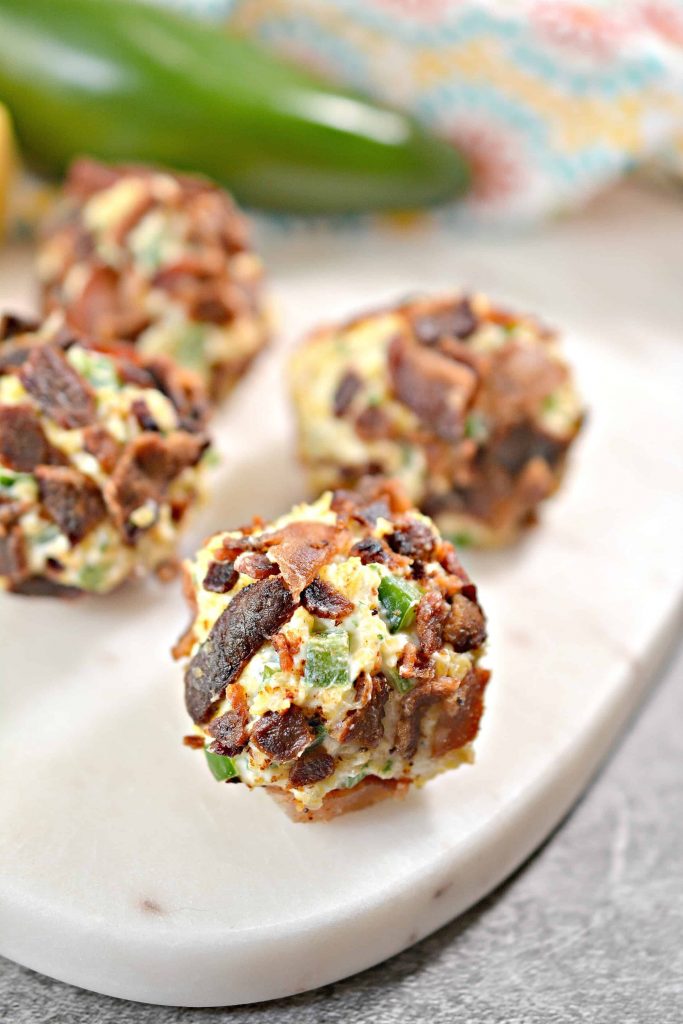 These fat bombs can also easily be made in a big batch then store in a plastic container. Perfect to take along with you and eaten anywhere! Keeping low carb snacks readily available is the key in sticking with a low carb diet and these Keto jalapeño popper fat bombs are perfect to snack on in between meals!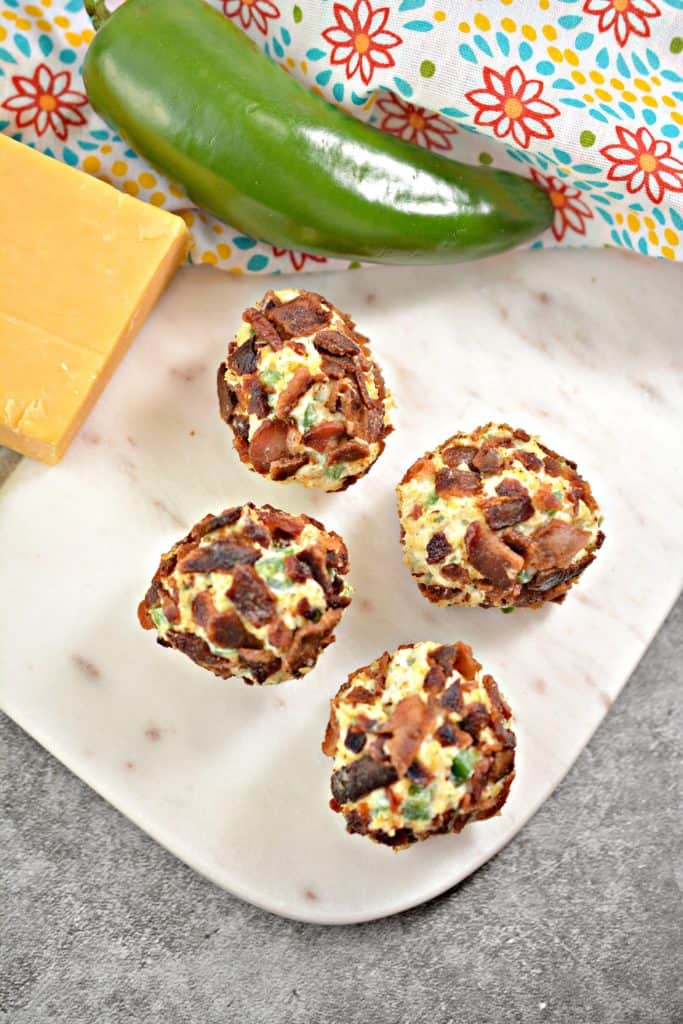 In a pinch, you can also have these fat bombs along with a small salad for lunch!
Keto Jalapeno Popper Fat Bombs
Prep Time: 10 minutes
Cook Time: 5-10 minutes
Servings: 8
Net Carbs: 1 net carb per serving
Ingredients:
Cream cheese softened – 4 oz.
Shredded cheddar cheese – 1 ½ c.
2 Jalapeno peppers finely chopped
6 Slices of bacon
Ranch seasoning – 1 tbsp
Instructions:
1. Cook the bacon slices in a skillet over medium-high heat until they are crispy. Remove, and set aside to drain on a paper towel until ready to use.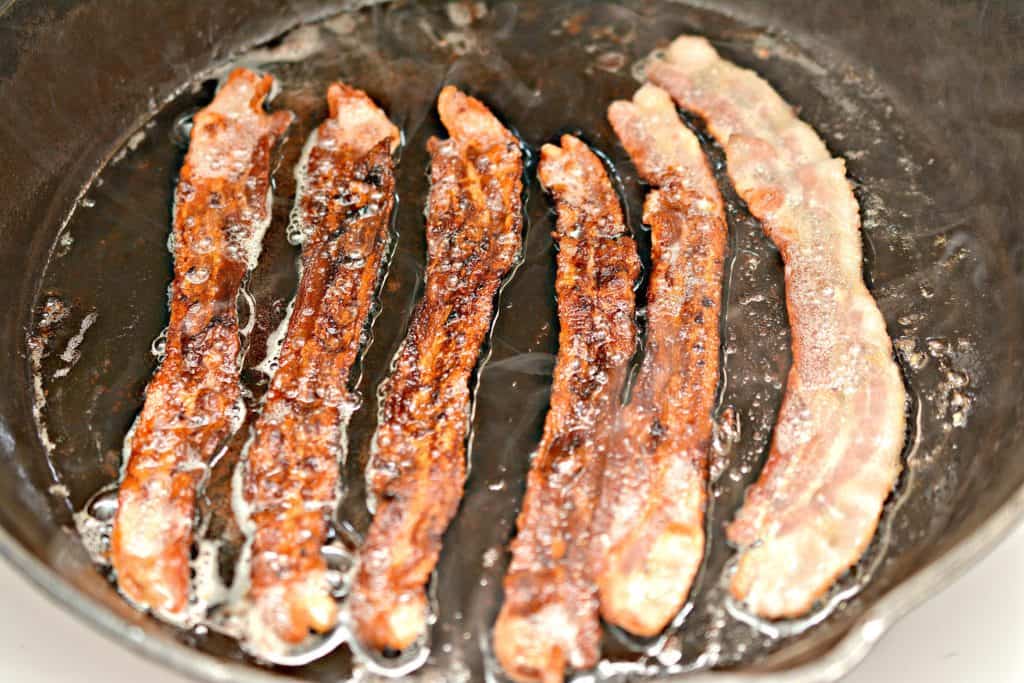 2. In a mixing bowl, beat the cream cheese, shredded cheddar cheese, jalapenos and ranch seasoning until well combined.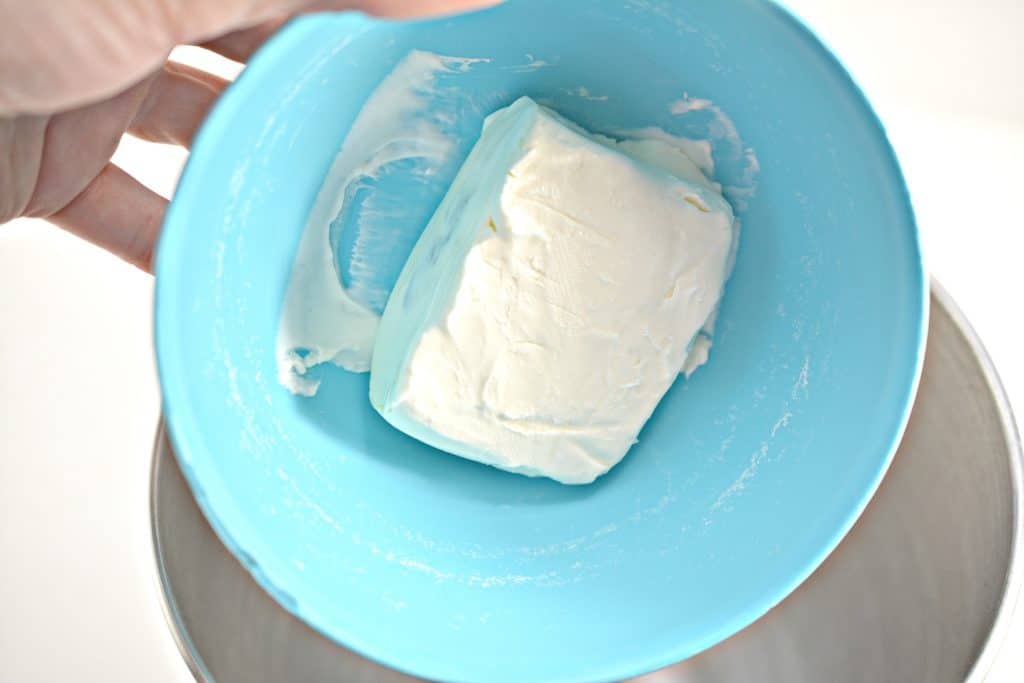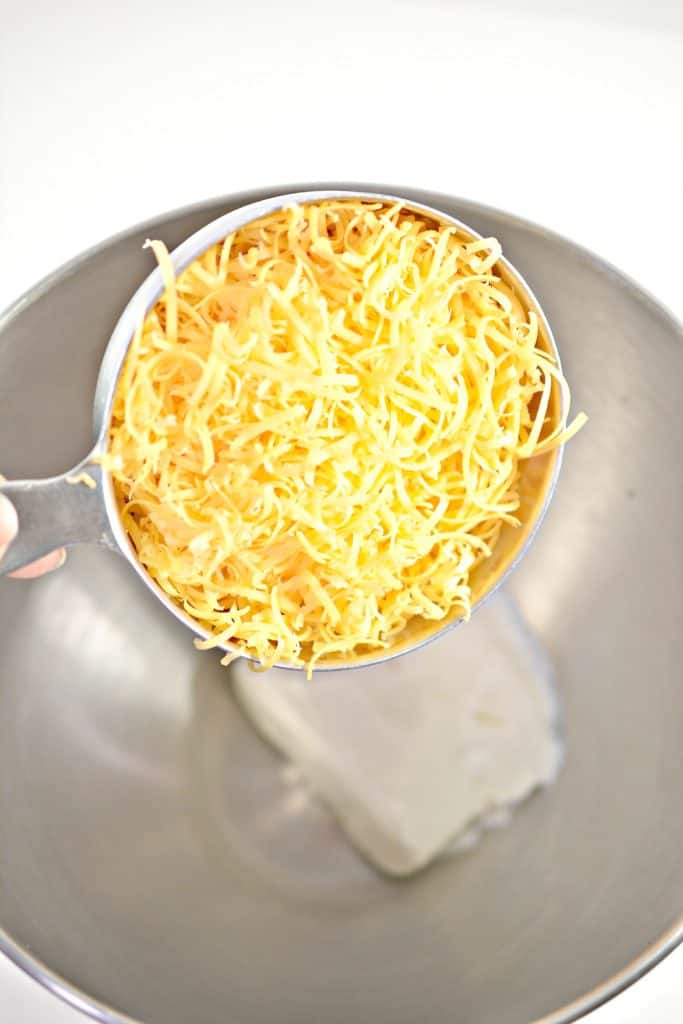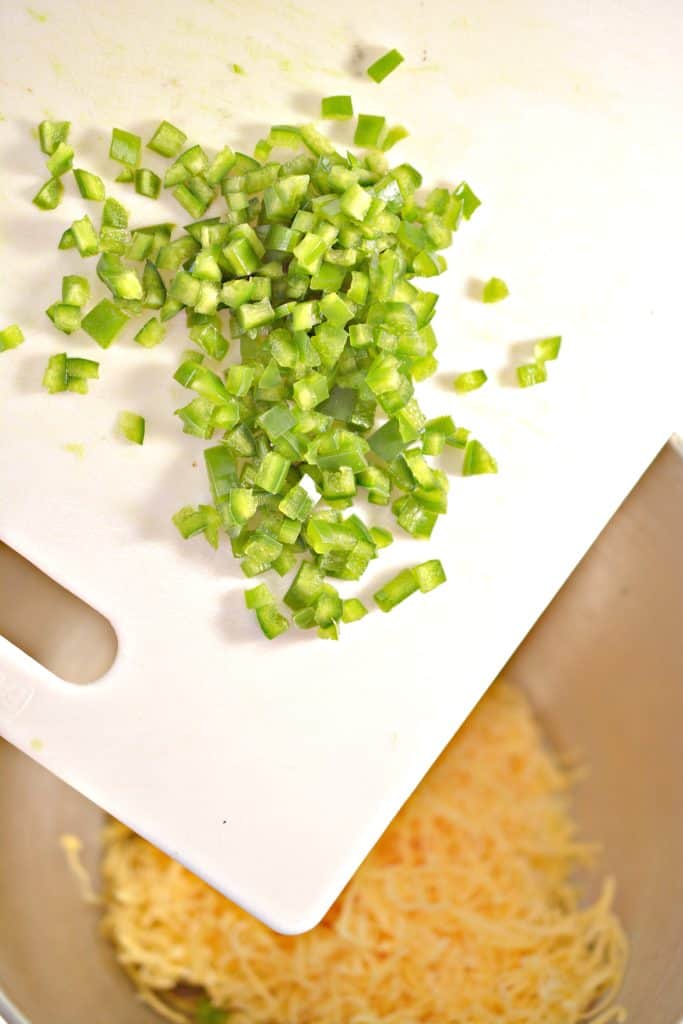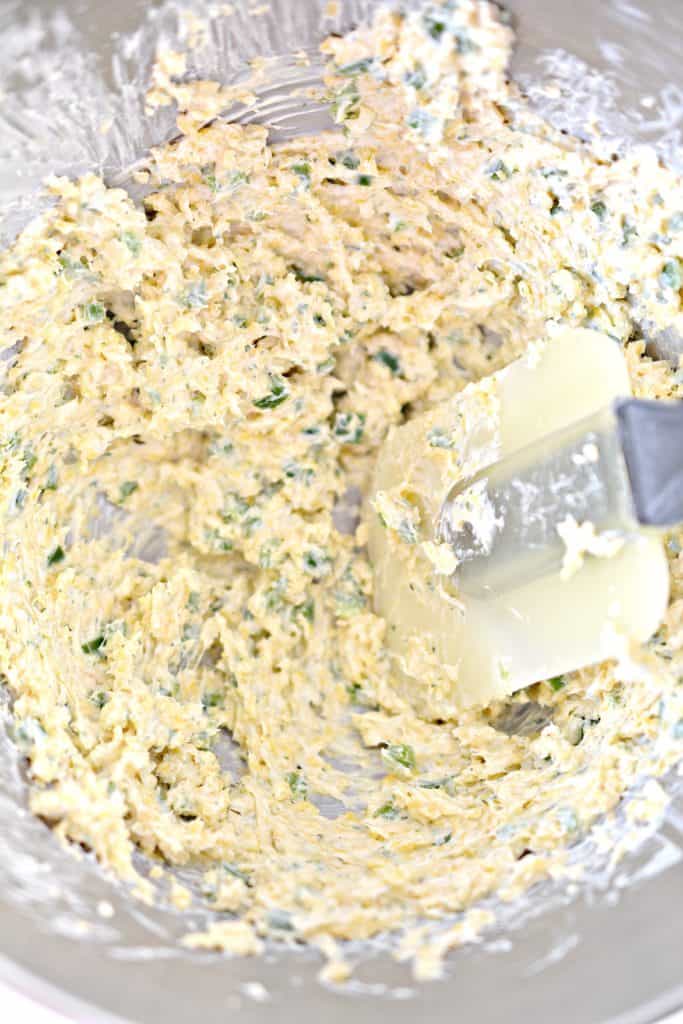 3. Crumble the bacon pieces and place them on a plate.

4. Form a tablespoon of the jalapeno mixture into a ball, and roll it in the crumbled bacon.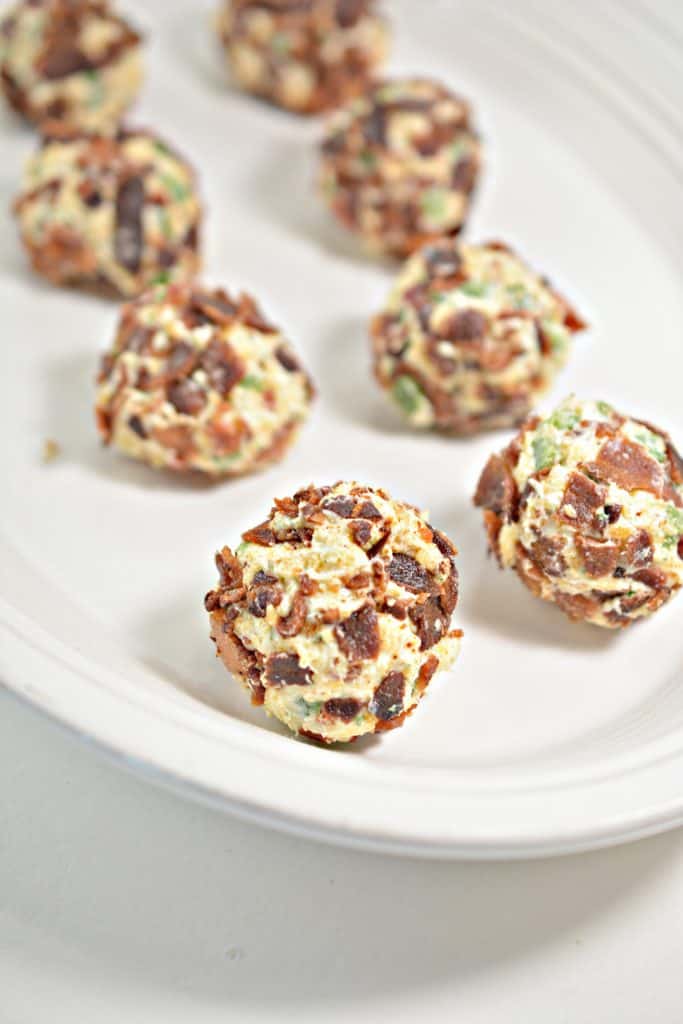 5. Repeat step 4 for the remaining servings, and place the finished bites on a plate.
6. Refrigerate the jalapeno ranch cream cheese bites for at least 1 hour, and then serve.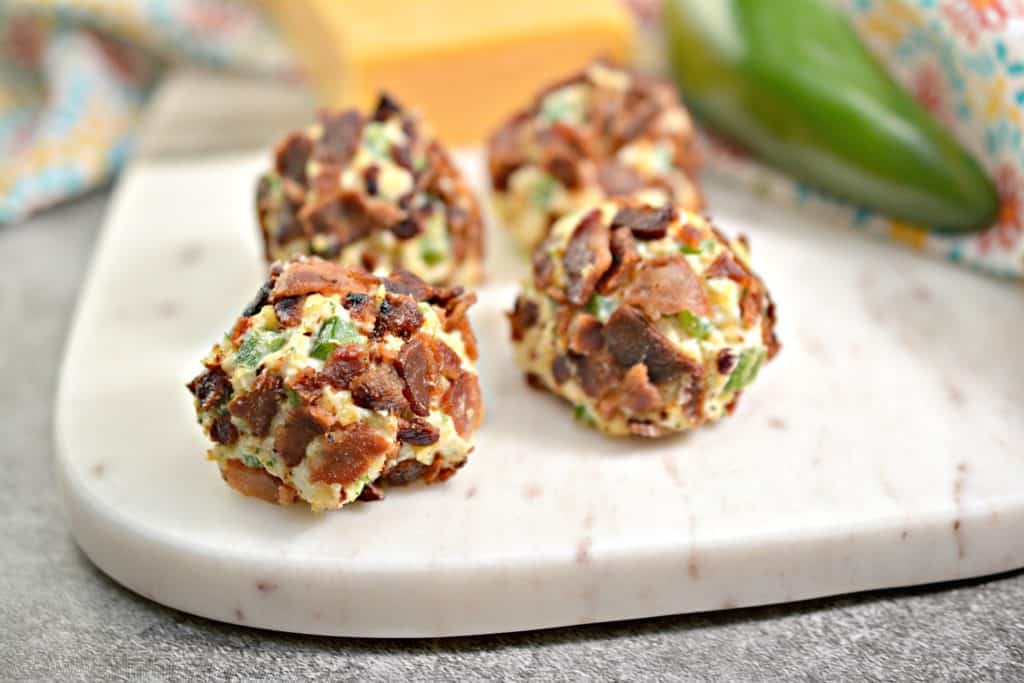 7. Store any remaining bites in an airtight container in the fridge.
Pin for later!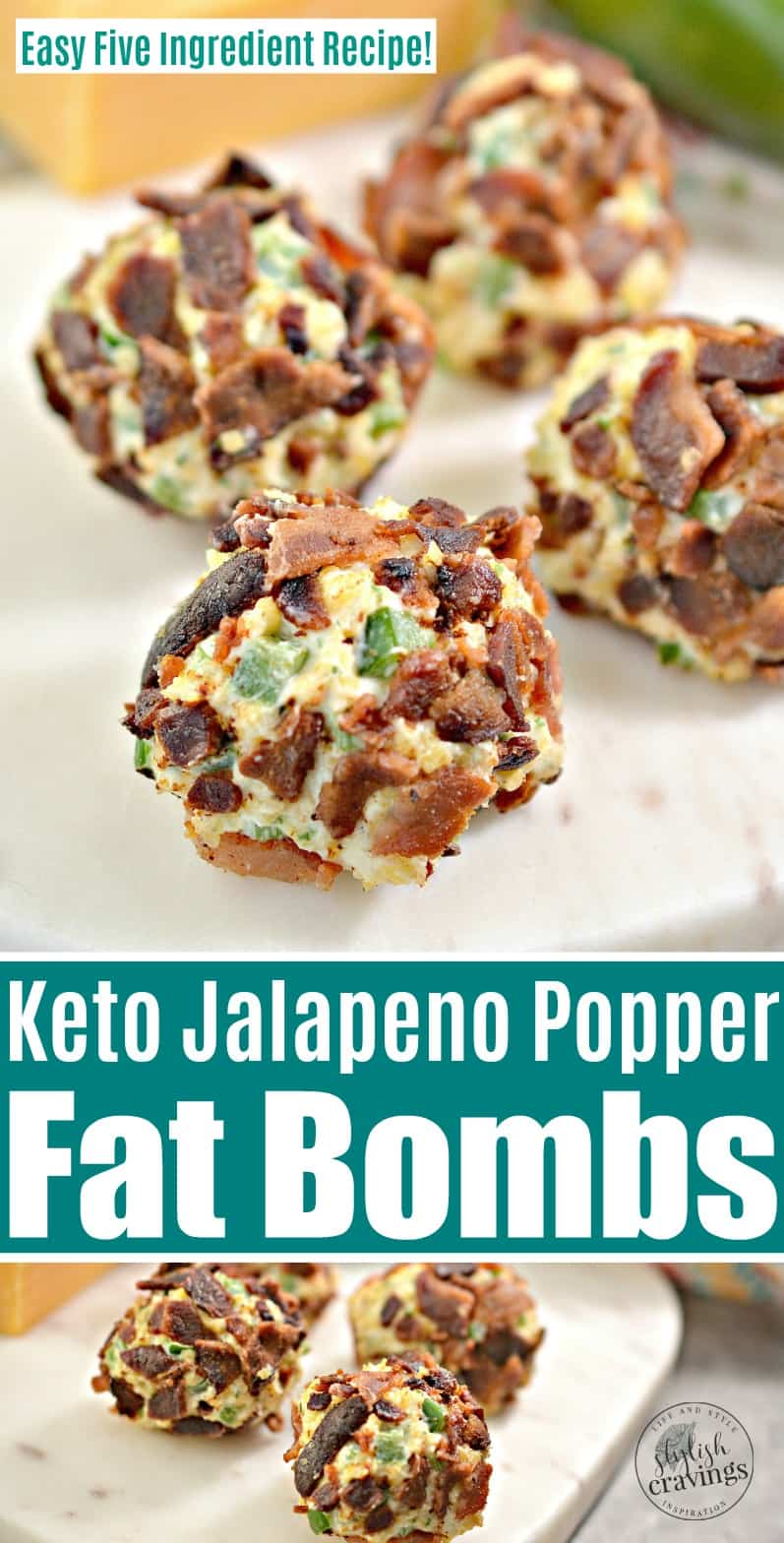 Follow me on Pinterest where I share more Keto recipes!