These crispy keto parmesan zucchini sticks make a great low carb snack or appetizer! They are not only delicious but they also happen to be very healthy, and low carb! Scroll down for the easy recipe!
I'm always looking for snacks that are nutritious and easy to make but more importantly that my kids will enjoy as well. These zucchini sticks are a recent favorite that I made last weekend. I love that they're bursting with flavor and really easy to make too!
I honestly don't know why it took me so long to make these! The kids loved them and even requested them again the next day.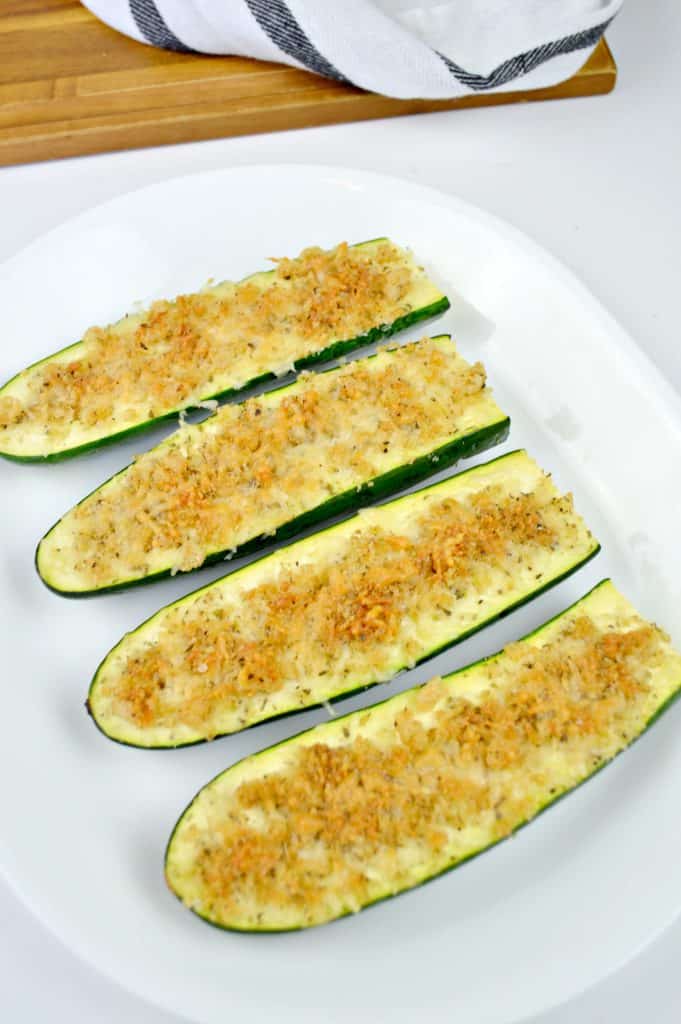 It's always a major win for me when I find veggie recipes the kids love and zucchini is always a favorite around here! If you're looking for a healthy side dish or snack, look no further than this zucchini sticks recipe! They also taste amazing when paired with these mustard cream sauce pork chops.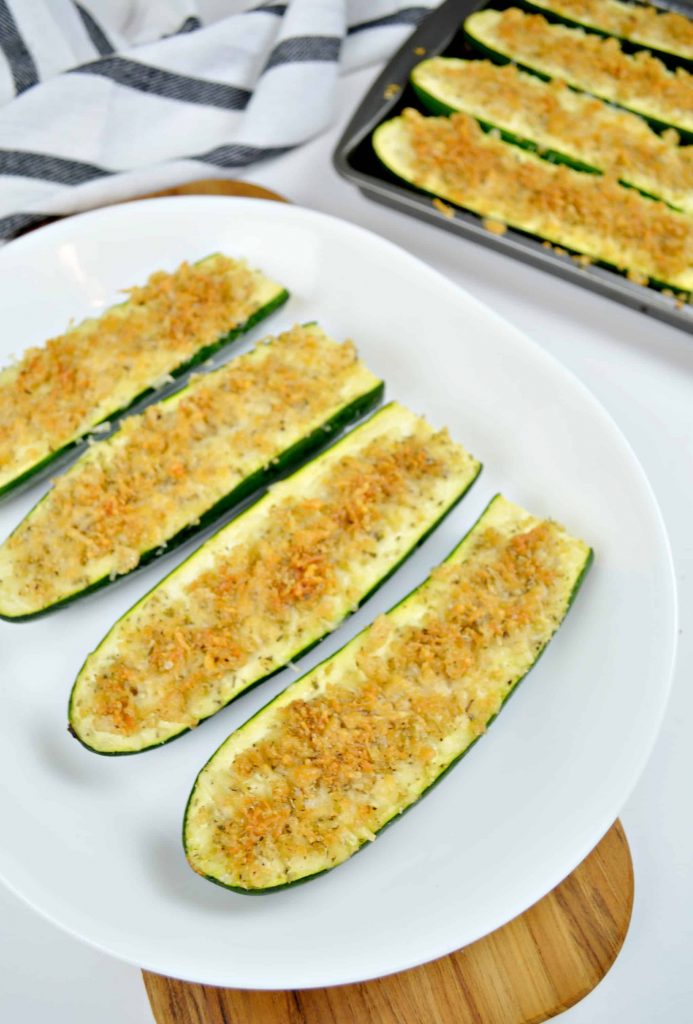 Can you Have zucchini on Keto?
Zucchini is a cruciferous veggie that has about 1.5 net carbs per half cup making them a great option when you're on keto!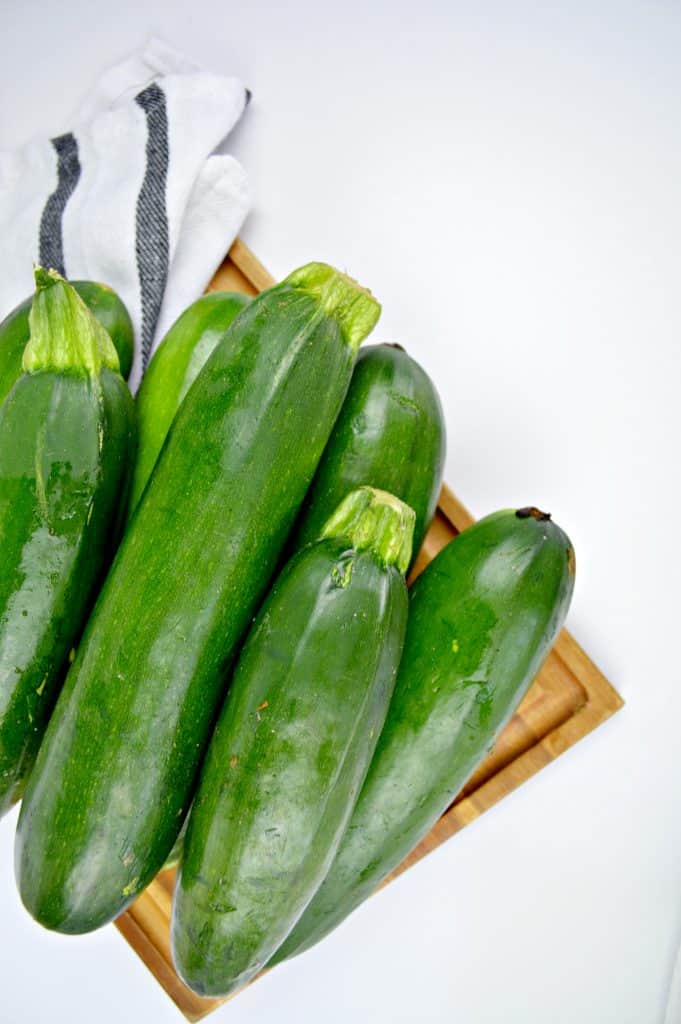 I love using zucchini to make zoodles, zucchini fritters, for baking and even for making a pizza crust (recipe coming soon).
How To Make Keto Parmesan Zucchini Sticks
Zucchini sticks are fairly easy to make. All you need to do cut them in half the long way and top with my "breadcrumb" mixture. This low carb topping tastes a lot like breadcrumbs and is made with parmesan cheese, crushed pork rinds, salt, pepper, and oregano.
How long to bake zucchini sticks?
Zucchini sticks are baked for 15 minutes and then broiled for another 5-7 minutes The results are zucchini sticks that are crispy on the outside and tender on the inside!
Ingredients:
8 zucchini cut in half
1 cup parmesan cheese
1 cup of crushed pork rinds
1/2 tbsp of oregano
1/4 tsp coarse sea salt
1/2 tsp pepper
Instructions:
Preheat oven to 350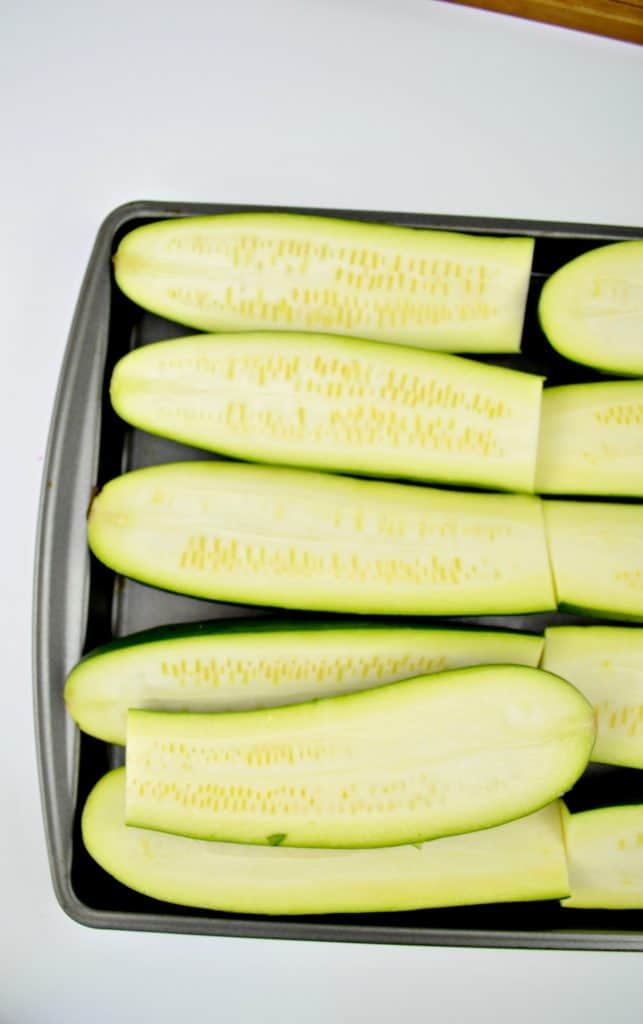 Place zucchini sticks on baking sheet.

In a small bow add parmesan cheese, crushed pork rinds. Oregano, salt, and black pepper.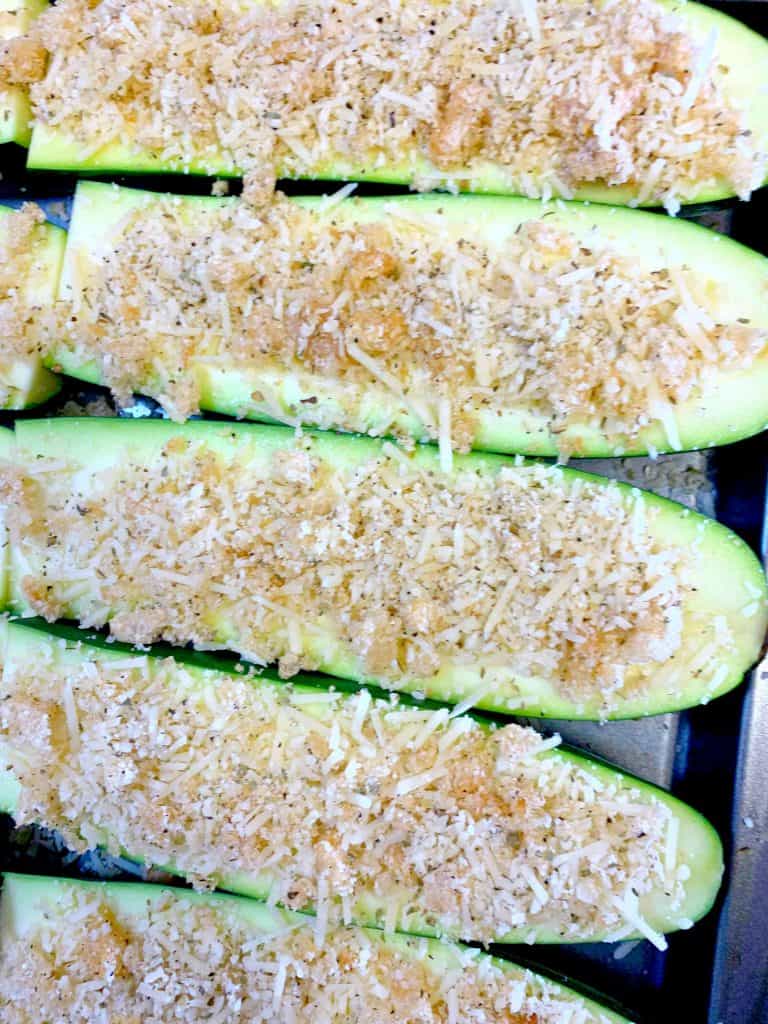 Top your zucchini with mixture (about 1.5 – 2 tbsp).

Bake sticks for 15 and then broil for 5-6 minutes.
Serve with marinara sauce, this veggie dip or drizzle with hot sauce!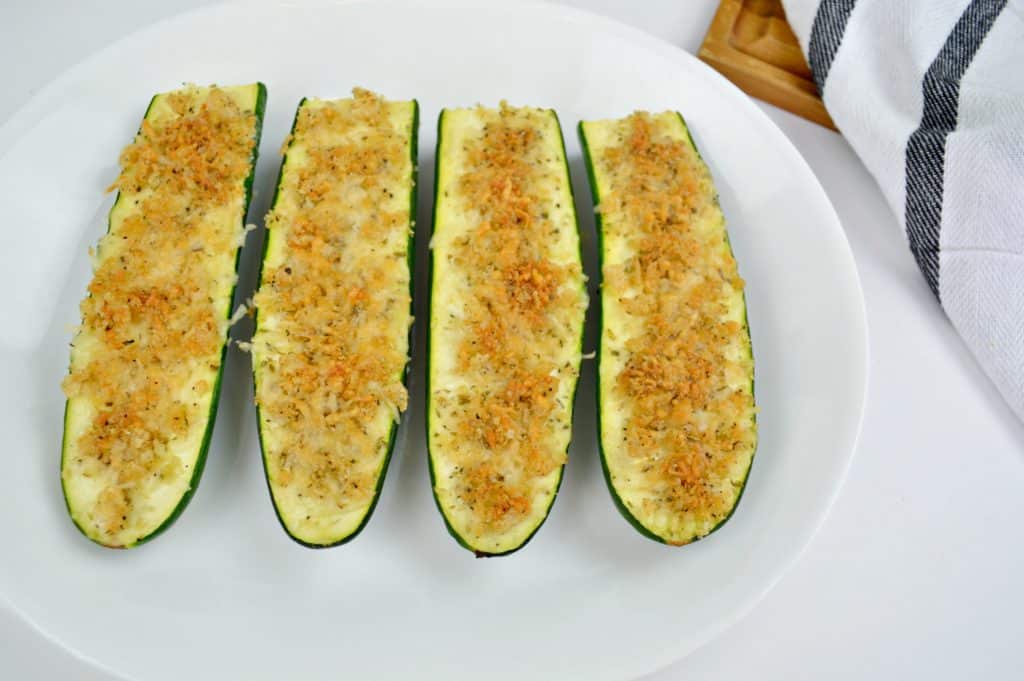 These parmesan zucchini sticks can be covered and stored in the refrigerator for up to 3 days. They can be eaten cold or you can reheat quickly in an Air Fryer or oven.
Pin for later!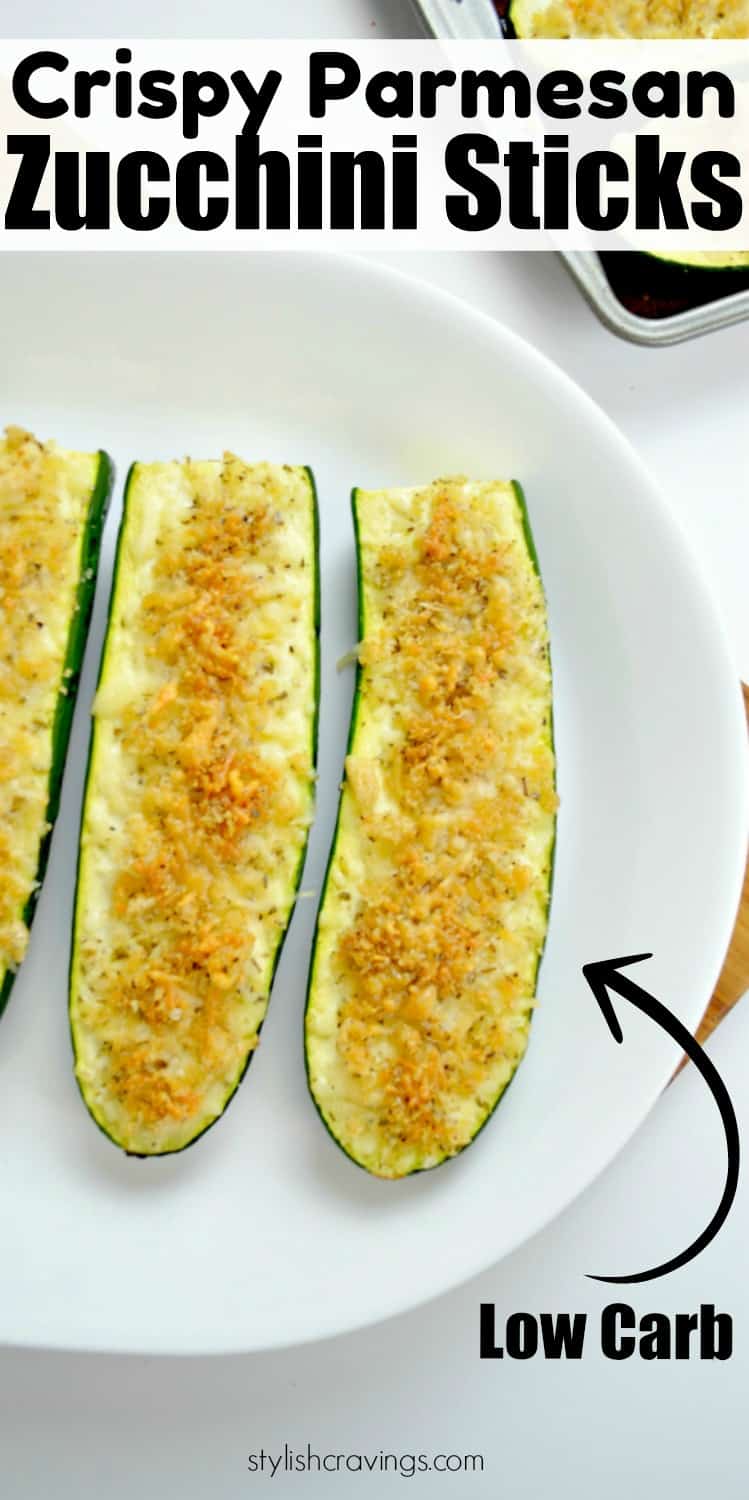 Follow me on Pinterest!