This classic low carb Air Fryer meatloaf is the perfect comfort food dinner that everyone loves. Super easy to make and you can choose to make your low carb meatloaf in the oven or the Air Fryer.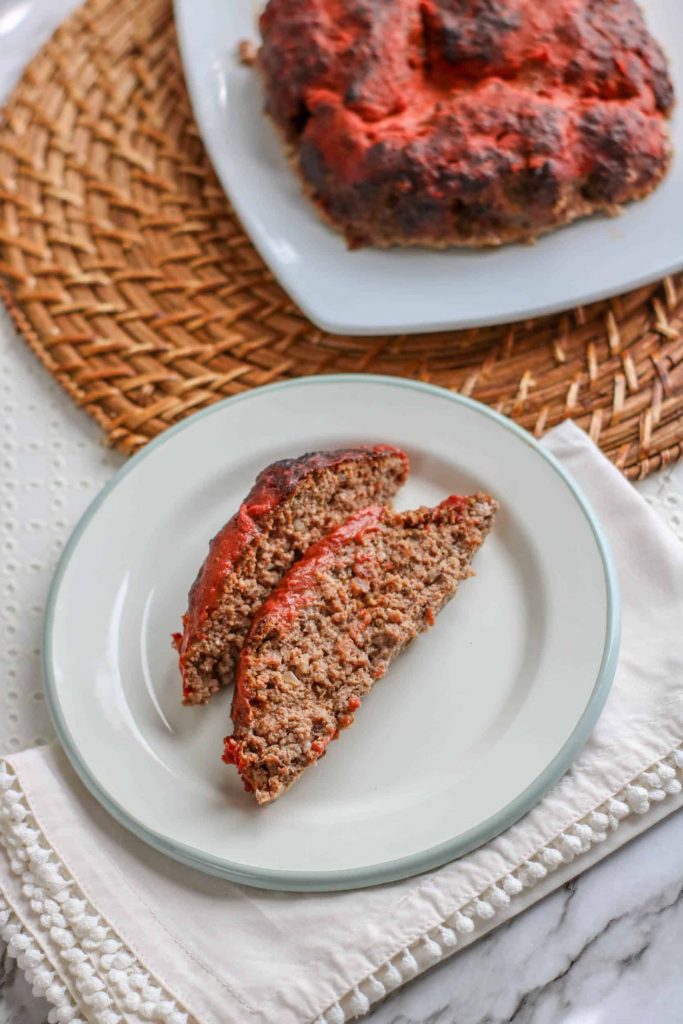 My air fryer was bought on a whim because I wanted to have another option to help make better for me lunch quick and easy but my Air Fryer has done that and so much more!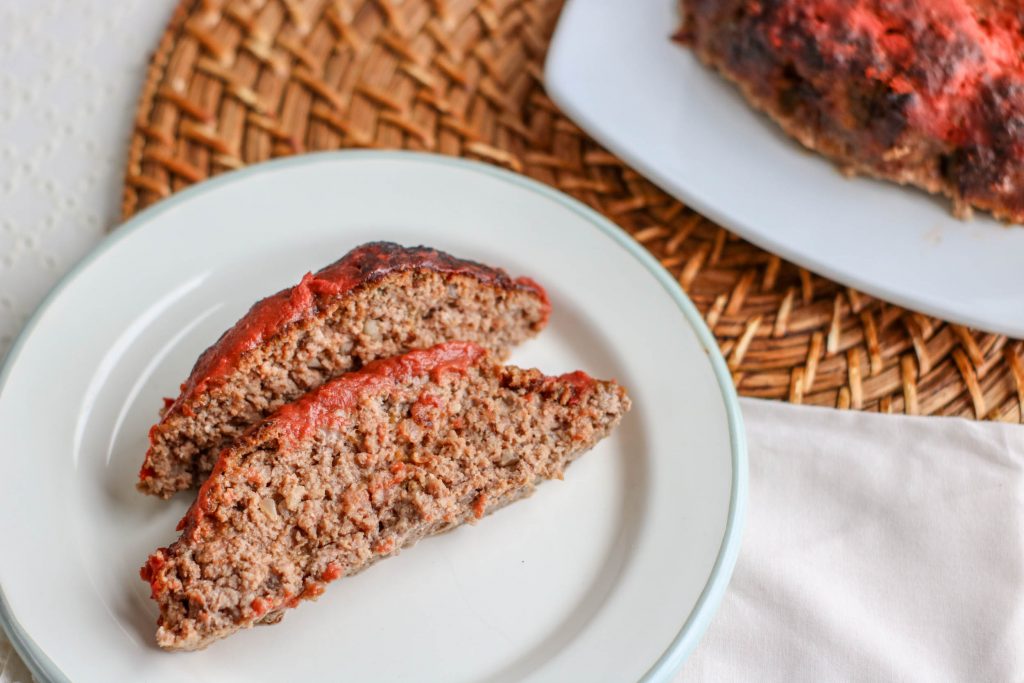 I've been obsessed with my Air fryer from day one and I often make things like chicken parmesan, bacon wrapped Brussel sprouts and even Air Fryer corn on the cob.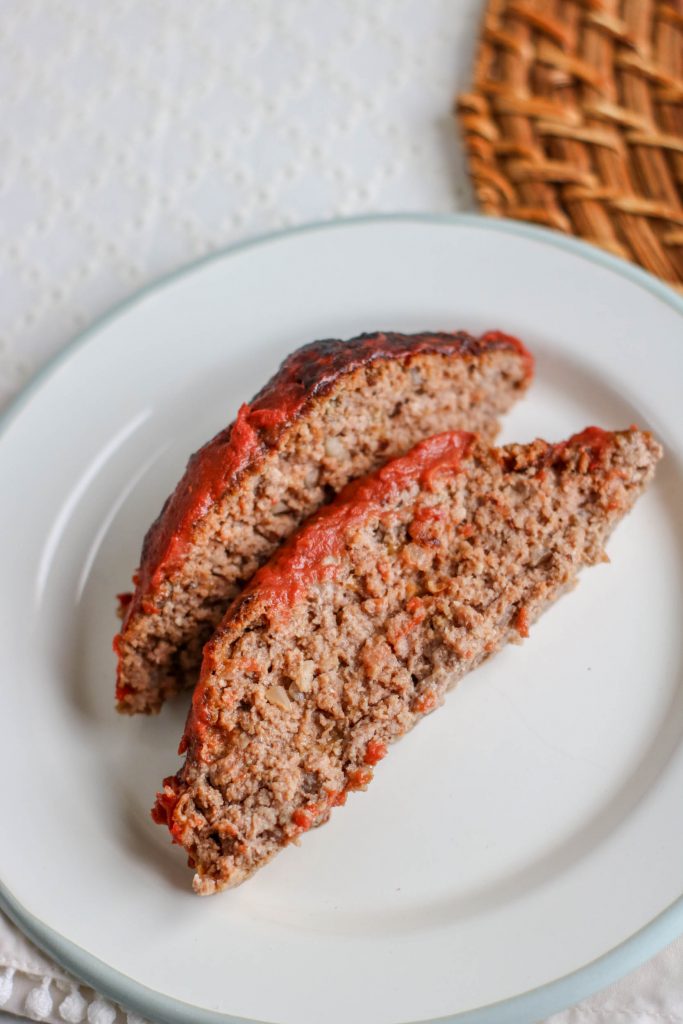 It's one of my most used kitchen appliances and in addition,  I'm hoping I can snag a larger one on Black Friday.
Initially, I wanted to make a bacon wrapped meatloaf but I decided instead to go with a classic low carb version because it reheats a lot quicker and I'm all about meal prepping for the week.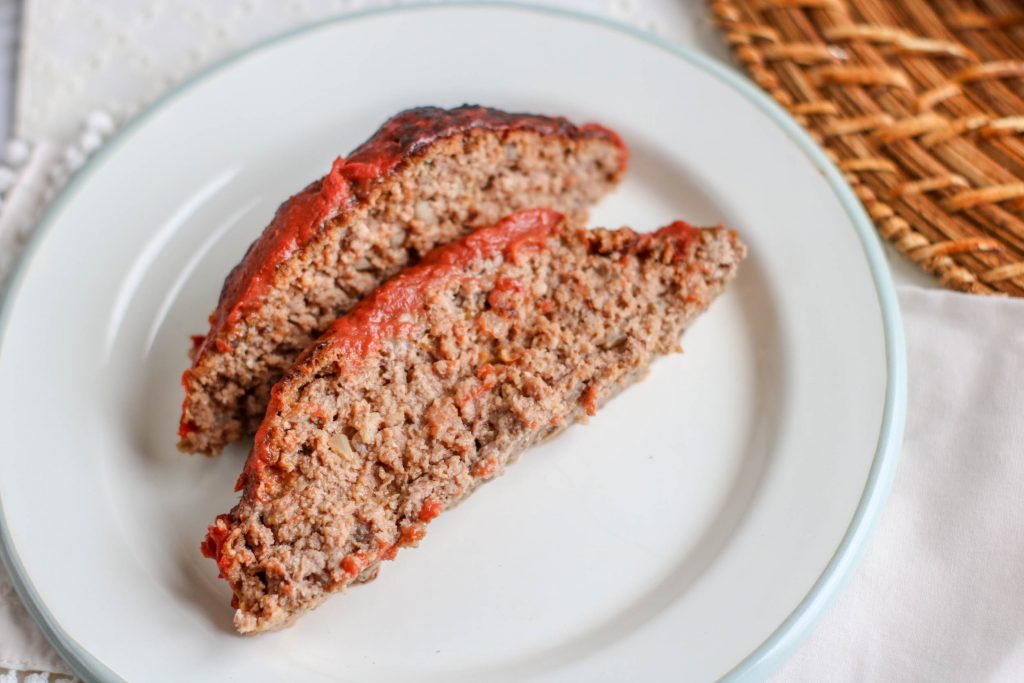 A classic low carb Air fryer meatloaf has been on my list of must make for some time because it's such a huge hit with everyone. It wasn't until now that the kids requested it that I actually got around to making it and I'm so glad I did!
Leftover meatloaf is perfect low carb comfort food to serve with cauliflower mashed potatoes and bacon wrapped asparagus, or a side salad! Serve this low carb meatloaf on this cloud bread or cut your meatloaf into slices, top with cheese and crumbled bacon and turn it into a casserole!
More Low carb Recipes You'll Love:
Low Carb Slow Cooker Lemon Chicken
Keto Bacon Wrapped Onion Rings
Can you make meatloaf ahead of time
Meatloaf makes delicious leftovers and reheats very well! Feel free to make your meatloaf ahead of time! To store simply follow instructions below, allow the meatloaf to cool and cover in plastic wrap for up to 3-4 days. You can even freeze until you're ready to eat!
To freeze a meatloaf it's best to cook first, allow to cool and then wrap in aluminum foil. Afterward, you can place in a sealed plastic bag.
I also use this to vacuum food sealer to save more room, and cut meatloaf into slices before I store in the fridge or freeze
How do you reheat meatloaf in the air fryer?
To reheat your meatloaf spray slices of meatloaf with cooking spray and place in the air Fryer for 10 minutes and flip halfway.
Make it yours
Top with crumbled bacon
Stuff with your favorite cheese
Cook and top with a layer of peas
How To Make A Meatloaf In Air Fryer
Ingredients:
2 pounds ground chuck
1 small onion, finely chopped
Almond flour – ½ cup
Shredded cheddar cheese – ½ cup
2 eggs
1 (15 ounce) can tomato sauce, divided
Dijon mustard, divided – 1 tablespoon AND 1 teaspoon
Worcestershire sauce – 1 tablespoon AND 1 teaspoon
1 teaspoon salt
½ teaspoon black pepper
Instructions:
Preheat air fryer to 390 degrees. Line air fryer pan or basket with aluminum foil.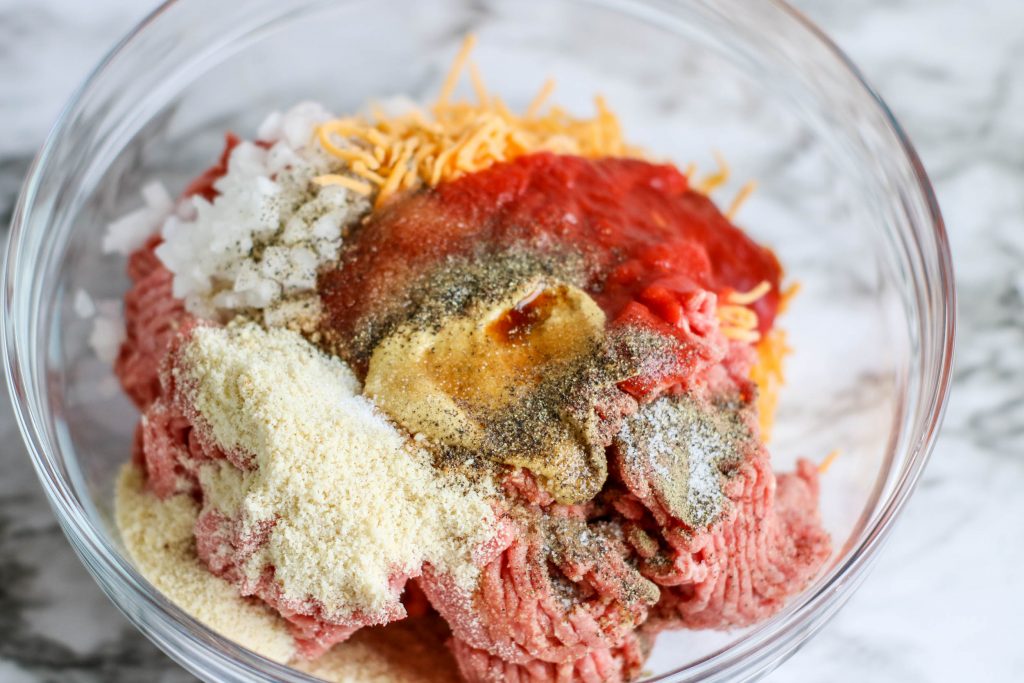 In a large bowl, mix together ground chuck, onion, almond flour, cheese, eggs, ½ can of tomato sauce, 1 tablespoon dijon mustard, 1 tablespoon Worcestershire sauce, salt, and pepper.

Place the meat mixture on foil and Shape it into a loaf.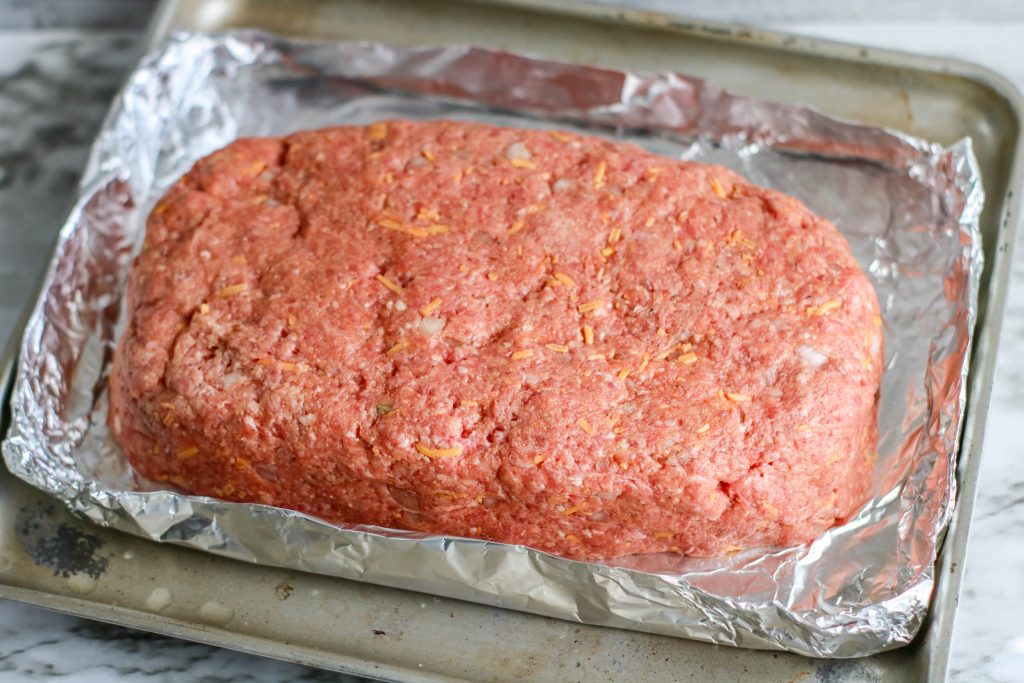 Cook for 25 minutes (maybe more for a thicker loaf or depending on the wattage of the air fryer.) Check the internal temperature for 160 degrees.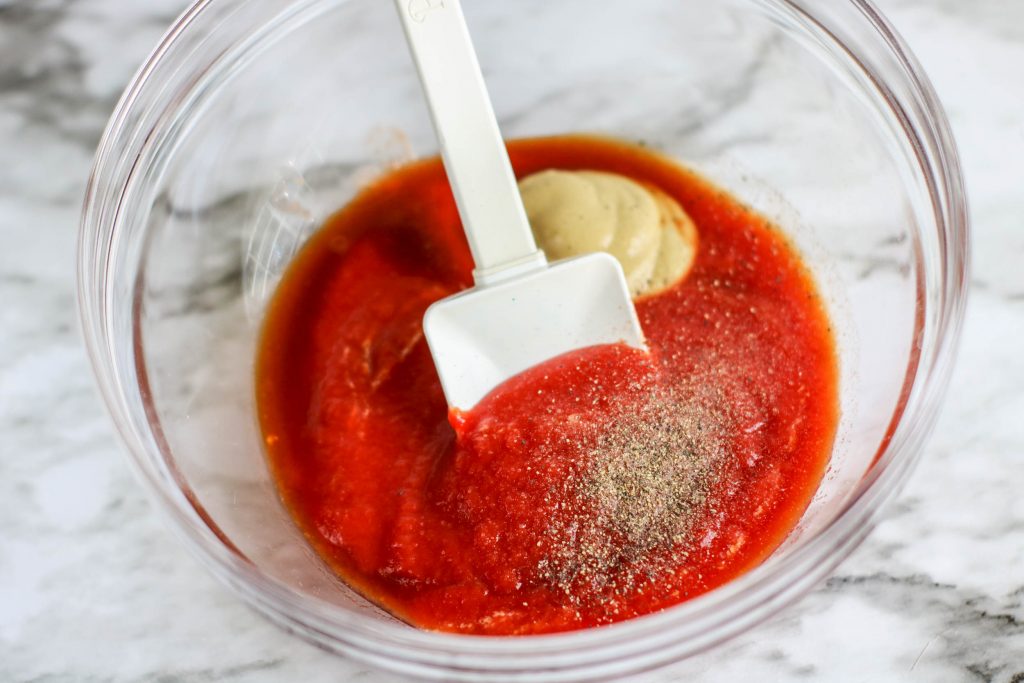 Add dijon mustard, and add Worcestershire sauce. Meanwhile, mix together the remaining tomato sauce.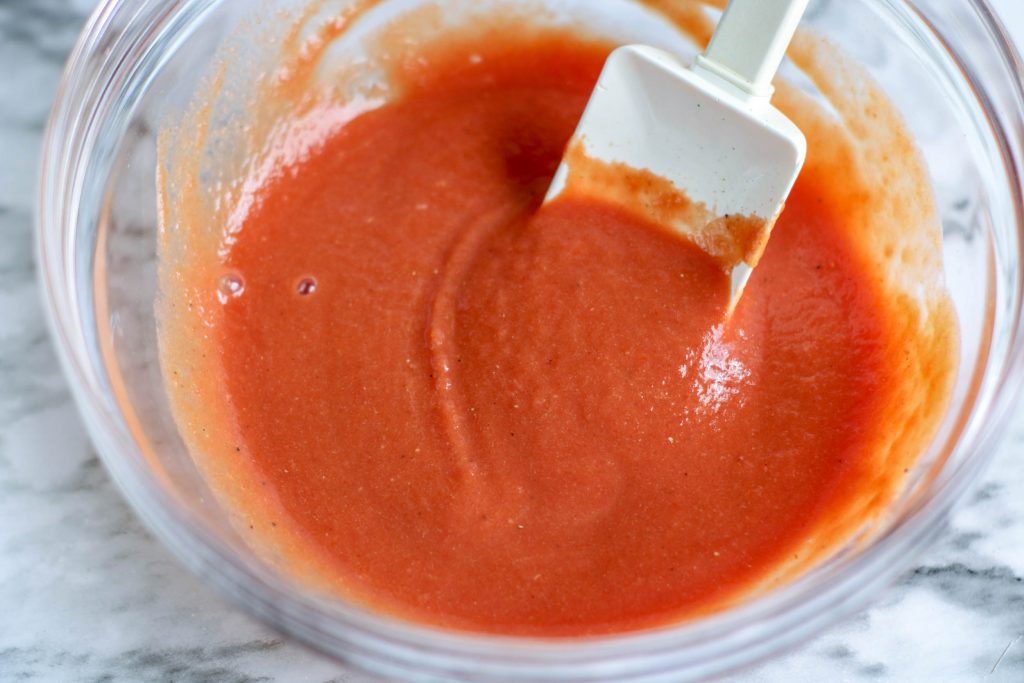 When the meatloaf is almost done, brush sauce over the meatloaf. After that, cook for an additional 5 minutes or until the internal temperature reaches 165 degrees.
Pin for later!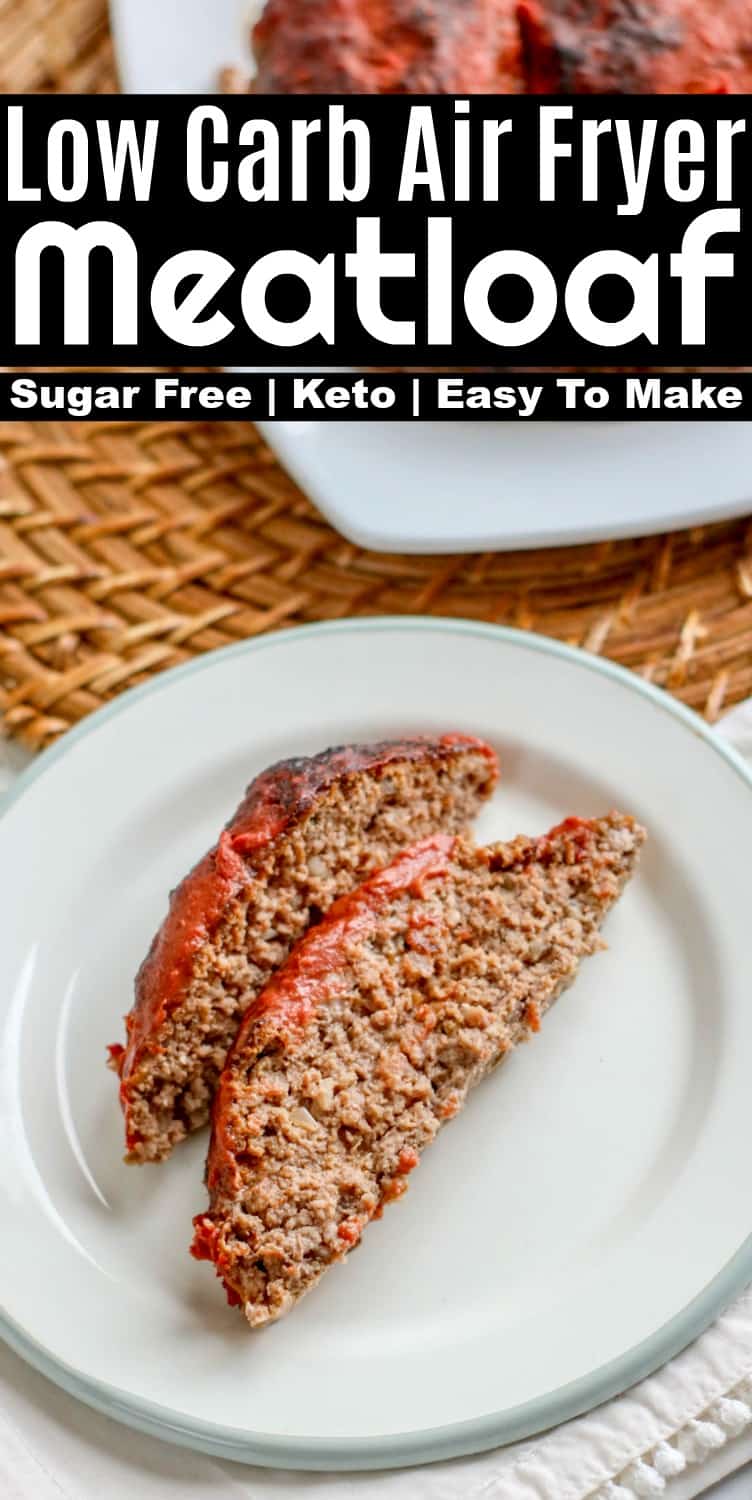 Make sure to follow me on Pinterest!