Air Fryer Corn On The Cob – The perfect summer side dish that's made in less than 15 minutes! Scroll down for the easy steps!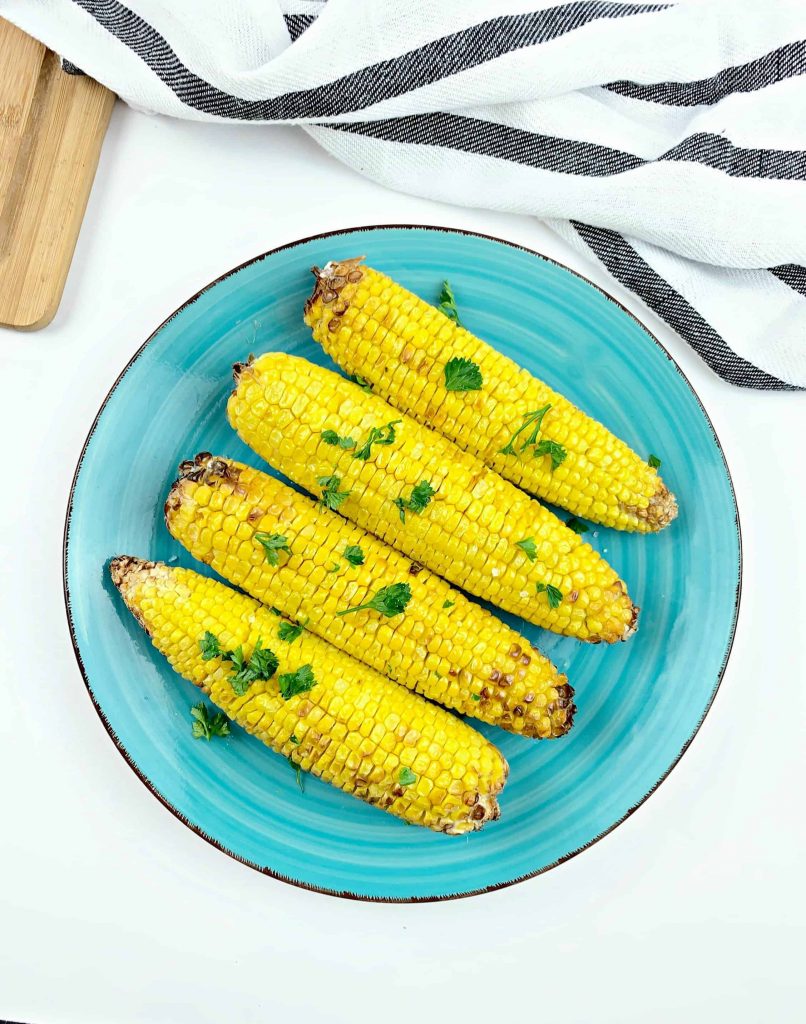 The temps down here in Florida are already hot and so humid! I wish I could say I enjoy the heat but the truth is I try to avoid unless we're at the pool. We do lots of grilling all year round and this summer we'll be making the most of air fryer and making tons of side dishes!
Air Fryer Corn On The Cob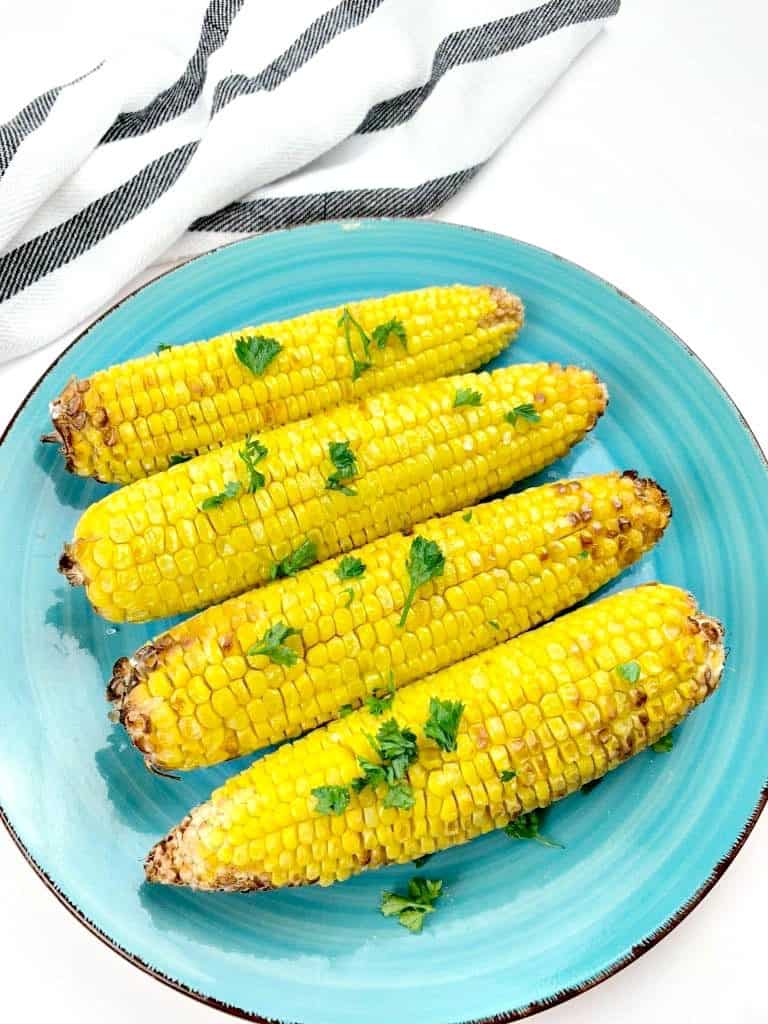 Last time I made bacon wrapped Brussel sprouts that were a huge hit with everyone, just last weekend we made wings and now I decided to try and make air fryer corn on the cob and the results were amazing!
The corn was sweet, perfectly crisp and screamed summer time! Perfect to serve with just about all your summer grilling recipes or even with just a side salad!
More Recipes You'll love:
Zucchini Fritters
Spicy Crab Cakes
Grilled Pork Chops & Peach Salsa Bowl
Lime Chicken Pasa Salad
Ingredients:
Corn
Butter
Salt & pepper
Cilantro
Optional toppings:
Basil & parmesan cheese
Sriracha
Bacon
For a Mexican street corn style top with lots of cojita cheese, chili powder, cilantro lime juice, and butter or mayonnaise.
Instructions:
Prep The Corn
Remove the husk and trim if needed. Lay the cobs flat in the air fryer in a single layer. I have a large air fryer and the most I can fit is four cobs at a time. I normally toss them in as is and cut in half if needed.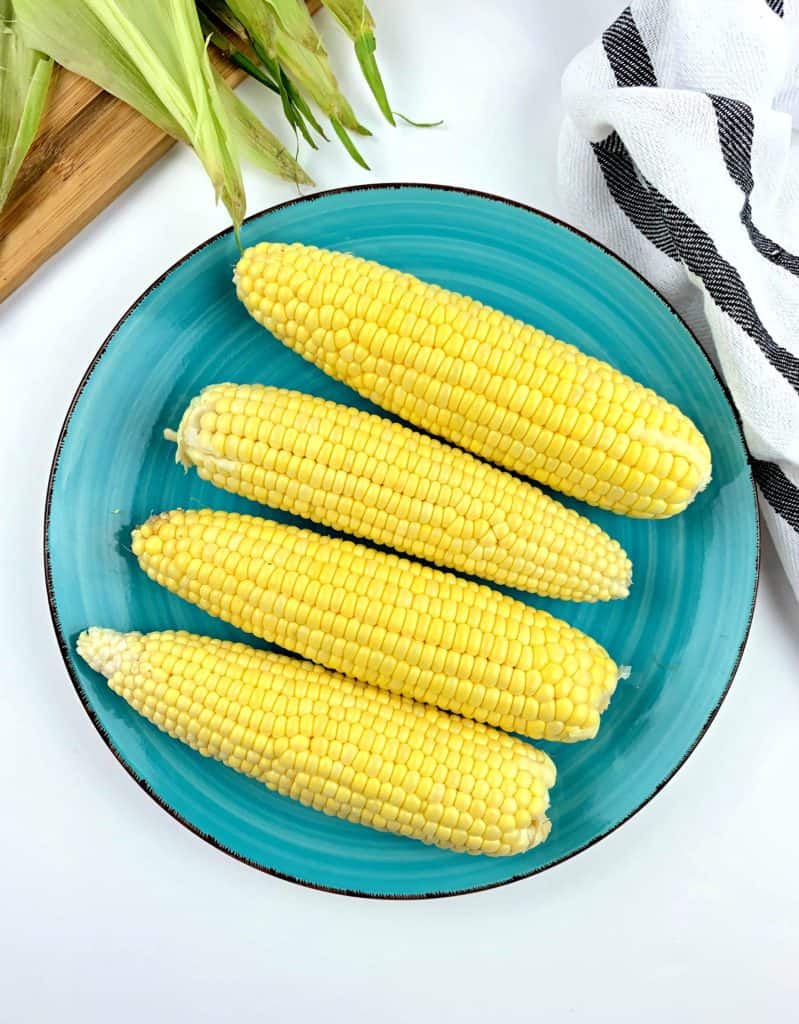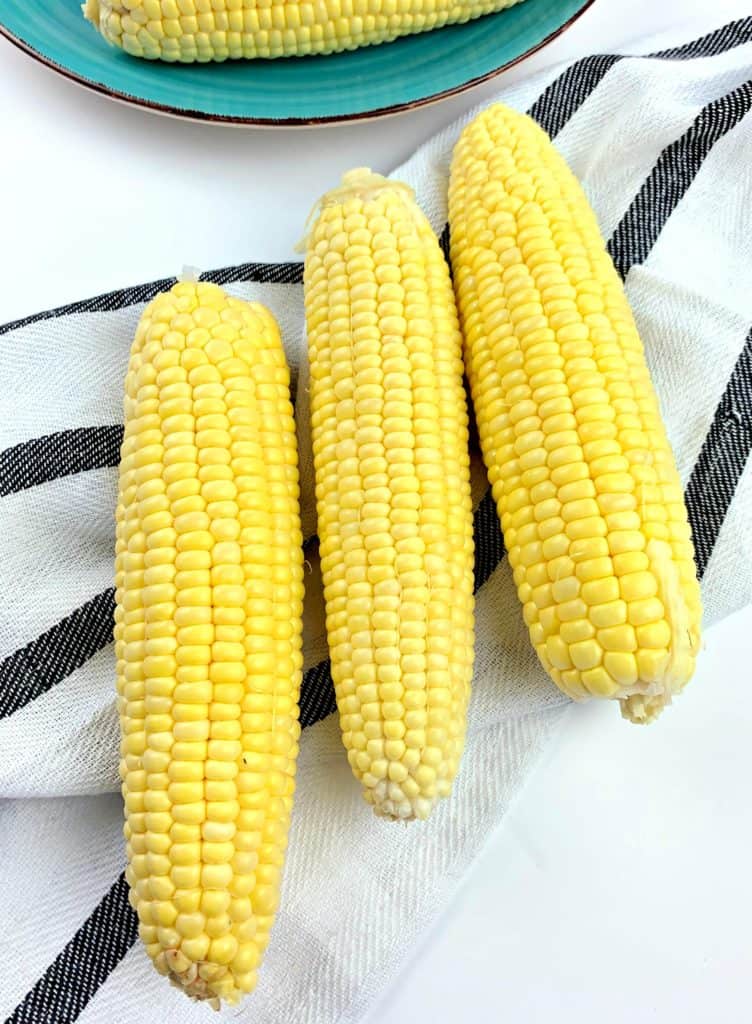 Spray corn with your favorite cooking spray and cook at 400 for 10 -15 minutes (turn over half way) until they're slightly charred.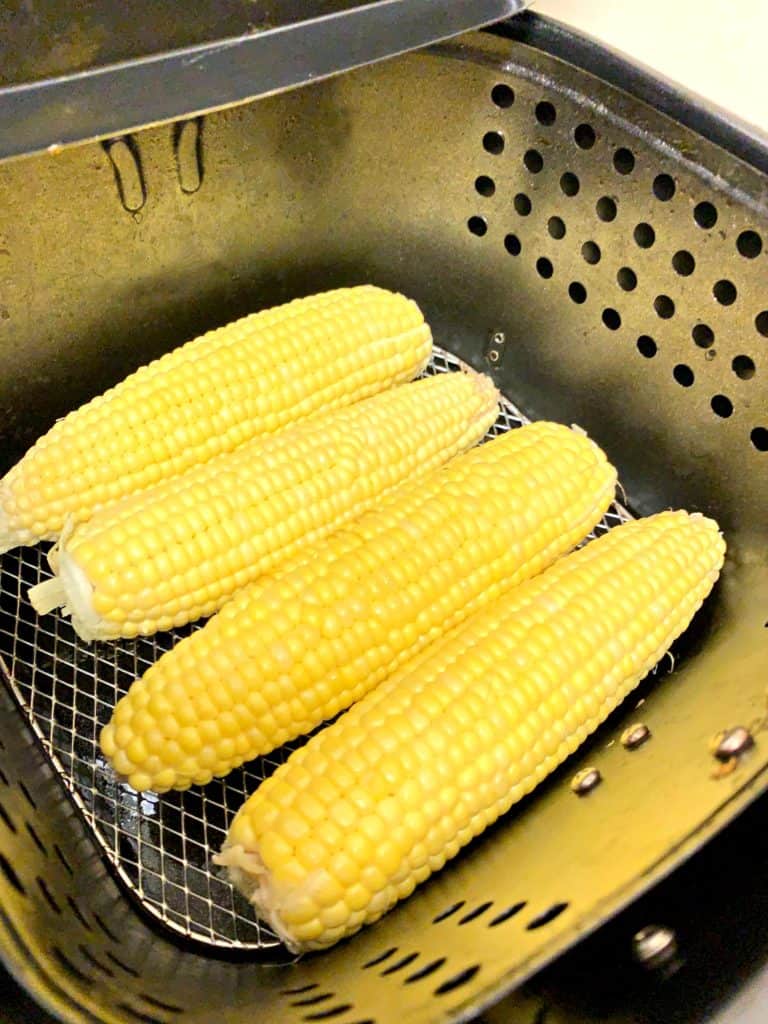 Add butter, salt, and pepper to a bowl and microwave on high until butter is melted.
Pour butter on corn and sprinkle with cilantro.
Pin for later!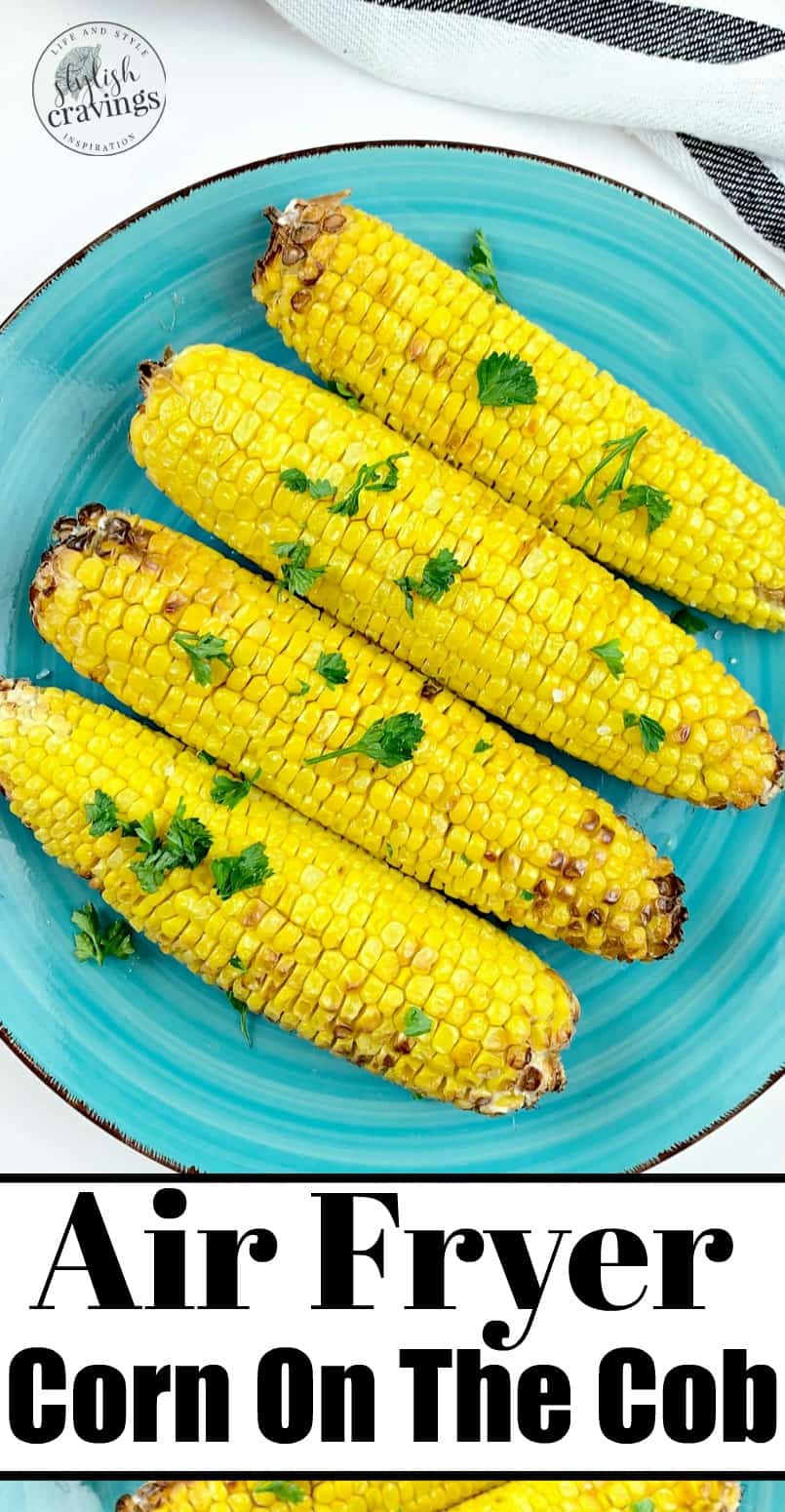 Follow me on Pinterest where I share lots more Air Fryer recipes!