These chocolate peanut butter pretzel bites have the perfect sweet and salty combo! The chocolate and peanut butter combo is so yummy and are actually pretty easy to make! Scroll down to for the easy to follow recipe for these chocolate peanut butter pretzel bites.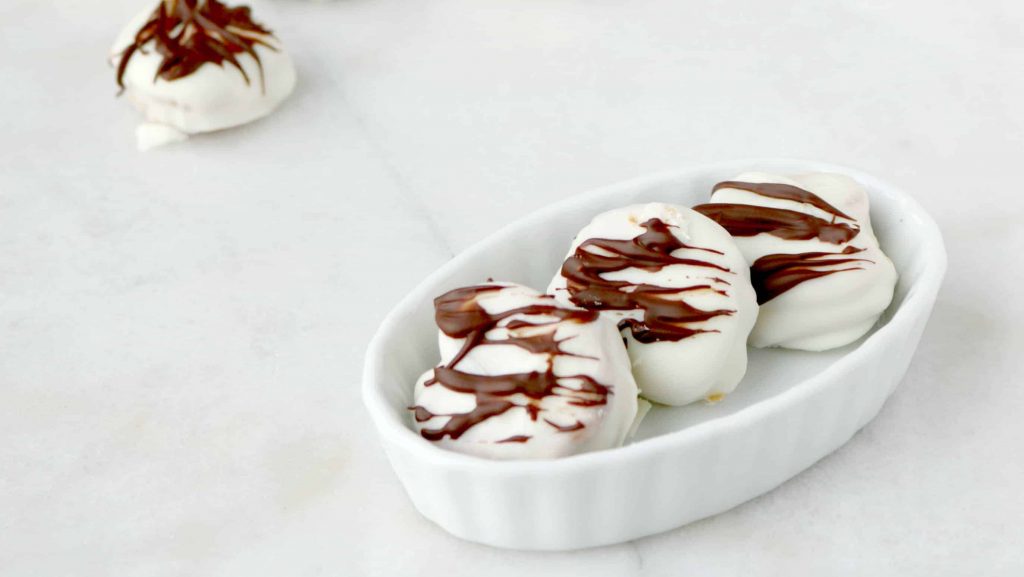 To make this no bake peanut butter pretzel bites recipe all you need are four ingredients and it's easy and safe enough for even the kids to help make (if you don't mind them getting messy). All you'll need to make these peanut butter pretzel bites is pretzels, peanut butter, almond bark and chocolate chips. See ingredients and and step by step instructions below!
Peanut Butter Pretzel Bites
Ingredients
Pretzels
Peanut butter
Almond bark
Chocolate chips
Directions
1. Spread peanut butter over top of pretzel. Top it with a second pretzel.
2. Melt almond bark in microwave by microwaving in a glass bowl and stirring after one minute. Continue microwaving for 30 seconds at a time, stirring in between, until almond bark has melted completely.
3. Dip pretzel sandwiches in almond bark and set on parchment paper or waxed paper to set.
4. Decorate with melted chocolate chips drizzled over the pretzel sandwiches. **To customize use sprinkles or white chocolate and food coloring.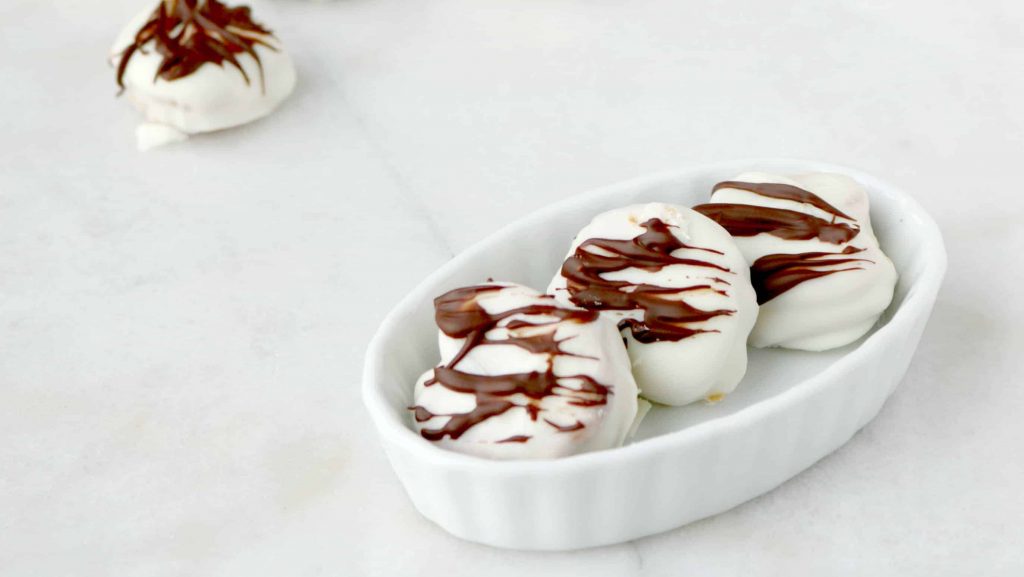 Trust me they're just as yummy as they look! These chocolate peanut butter pretzel bites are a quick and easy to make treat that taste amazing and are perfect to have on hand for guests or gift bags!
Pin these peanut butter pretzel bites for later!
I've always been a huge fan of sweet and salty snacks and these bite size treats are a great way to satisfy my sweet tooth!
See below for more of our favorite easy to make treats!