Post may contain affiliate links. **Thank you FISKARS  for supplying scissors!
One of the easiest ways to decorate for a holiday is with a wreath. They also happen to be a bit expensive, but luckily they're really easy to make. I've made a
plaid rag wreath
that I still use till this day, and more recently, I made a
pom pom clothespin wreath
. This time I decided to make a DIY Valentines Day pipe cleaner wreath. Like most of the crafts I make, this
Valentine's Day
pipe cleaner wreath is easy enough for the kids to even help make.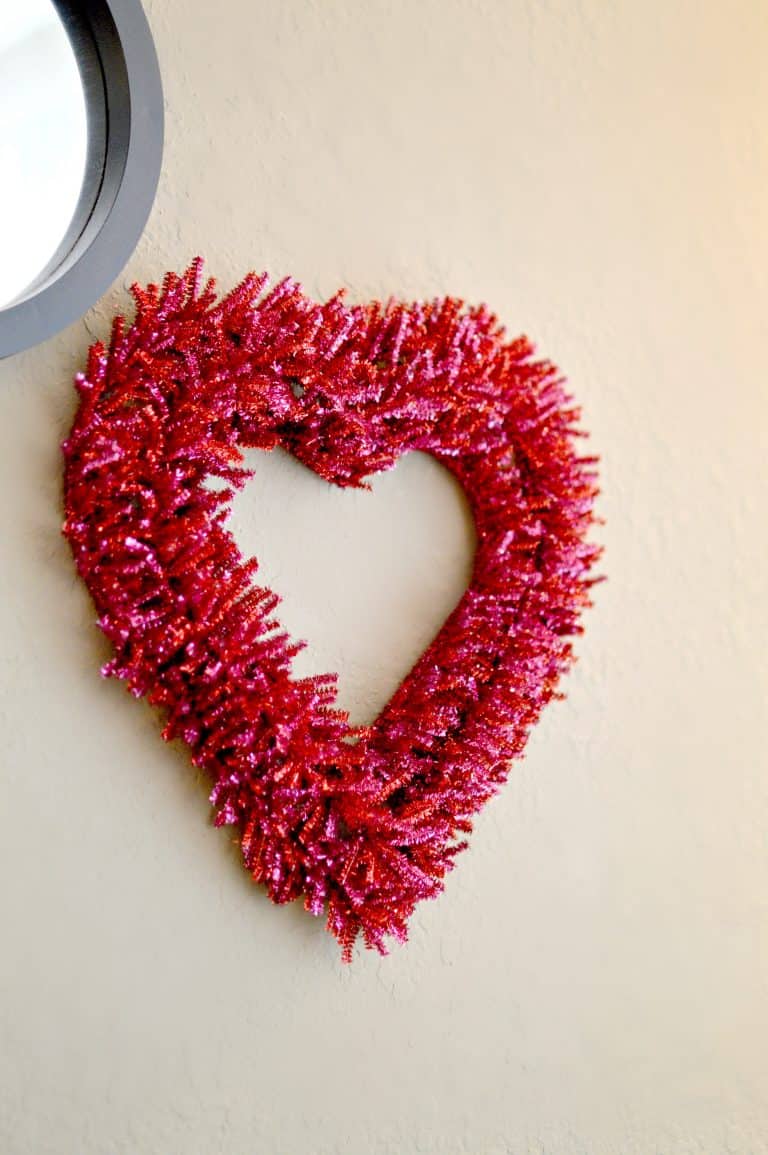 Pipe Cleaner Valentine's Day Wreath
 The key to making this Valentine's Day wreath look really pretty is to use lots of pipe cleaners! I alternated between pink and red for a ombre-ish effect and I think it really made the colors pop!  I bought three and plan on making a wreath for Olivia and Lauren using the colors in their room. Check out the step by step instructions below!
Supplies:
Instructions: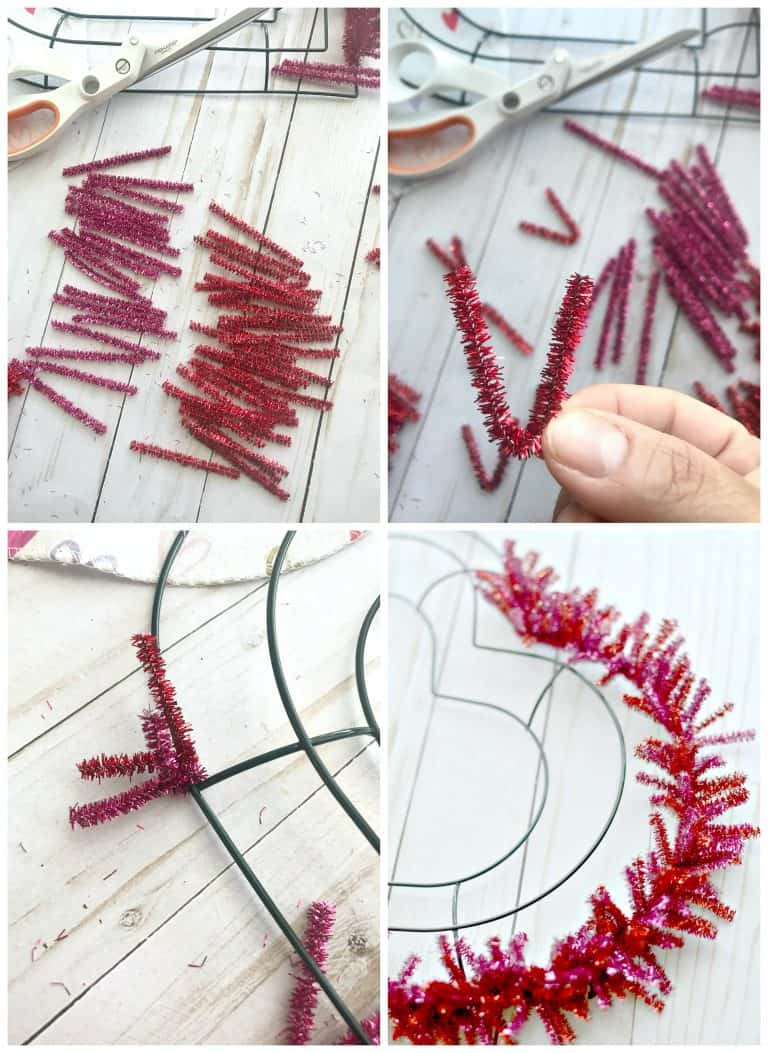 Fold a hand full of pipe cleaners in half and cut in the middle.
Cut in half once more.
Fold pipe cleaners into a V
Slide onto wire frame, twist twice and slide to the side.
Continue all the way around alternating between pink and red.
When done push pipe cleaners up and out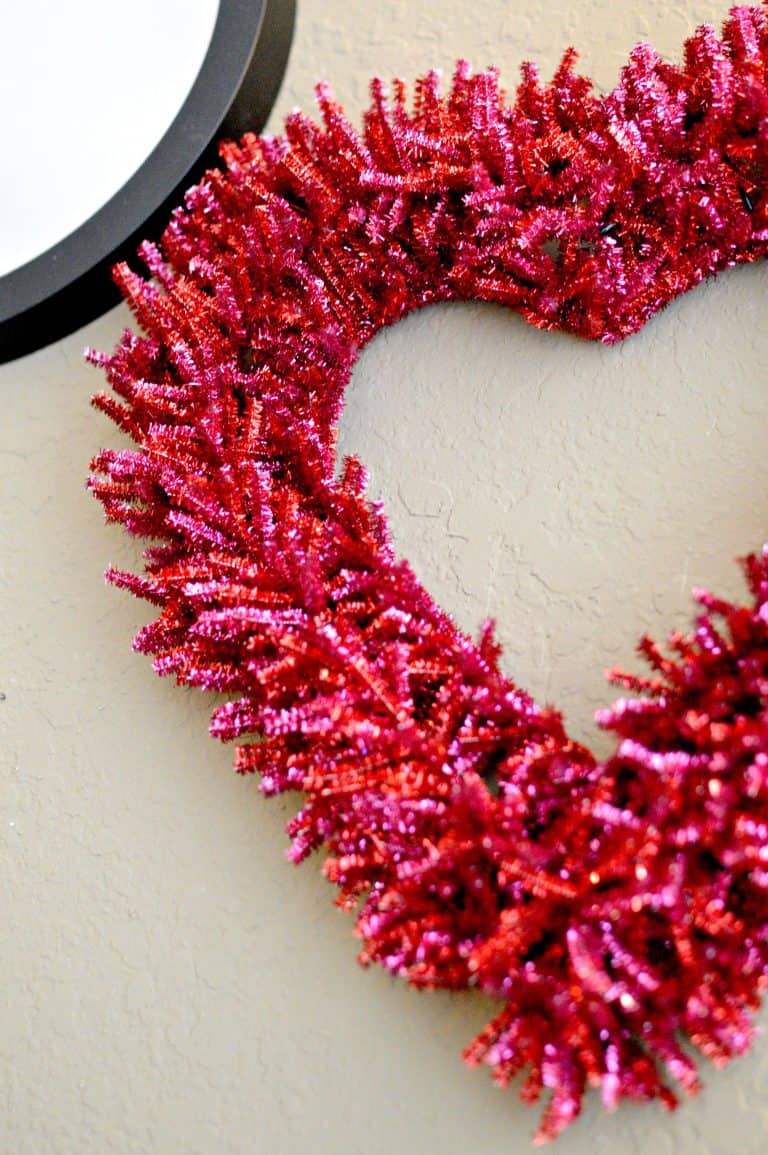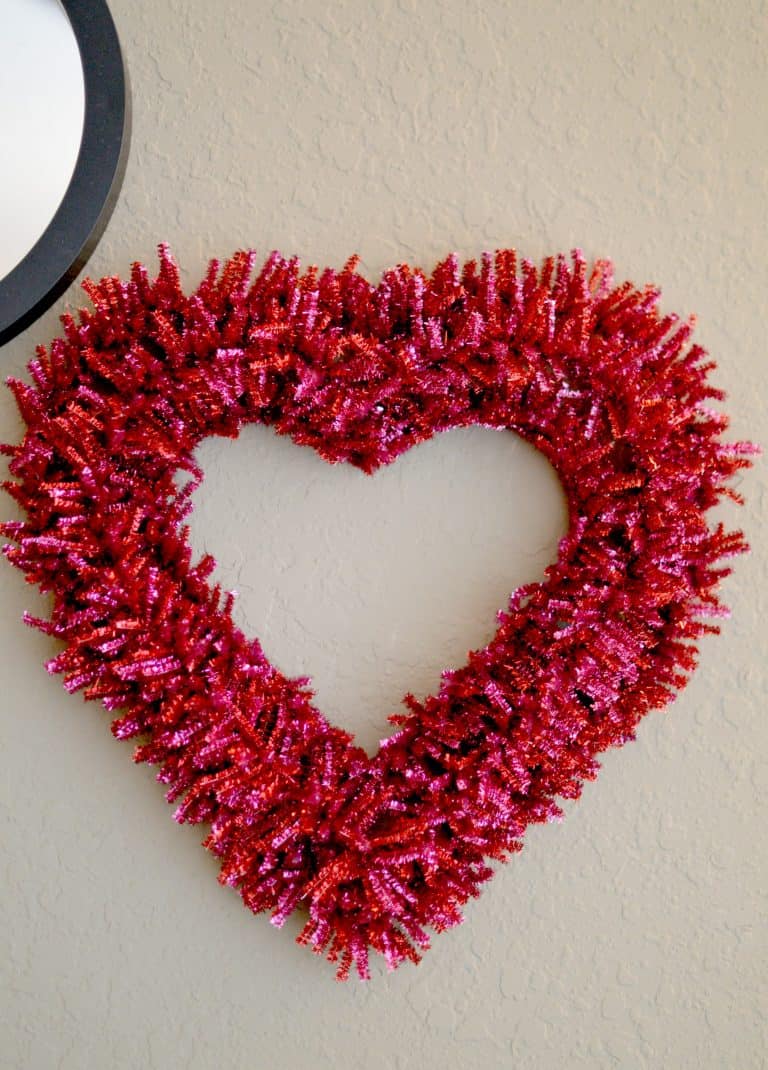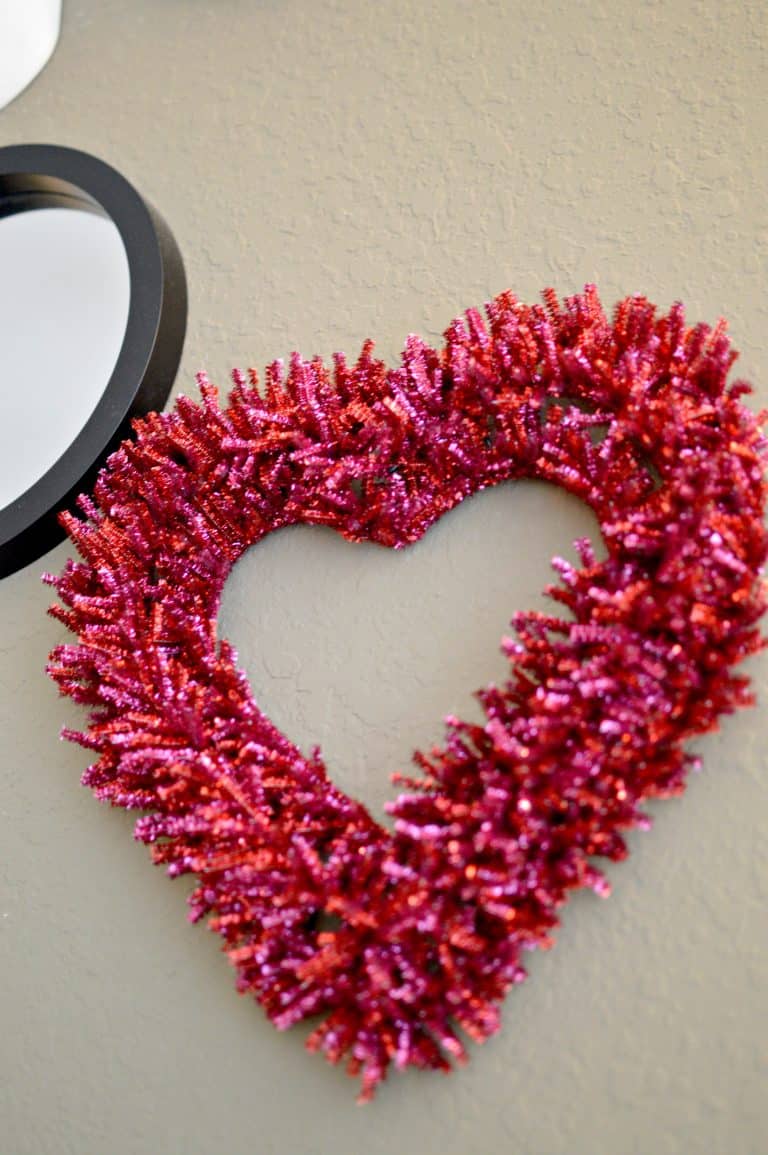 Isn't it pretty!?
Pin this pipe cleaner Valentine's Day Wreath for later