DIY Pom Pom Clothespin Wreath 
This shop has been compensated by Collective Bias, Inc. and its advertiser. All opinions are mine alone. #MembersMarkDetergent #CollectiveBias
Who's ready for New Years Eve? Growing up, my family would start prepping for NYE the day after Christmas. Everyone would blast their favorite salsa and merengue, light some candles, and clean everything in their way! I still do the same, music and all, and I'm even more motivated because New Years day is on a Monday! While I like a clean house to kick off the festivities, I'm also realistic in knowing that my kids will make a mess the second I clean it, so I start with the laundry. With a large family like mine, there's always a lot to do. For New Years I really try to get everyone's clothes  sorted out. I try to remove tough stains and throw out items we don't use. For our laundry this year, I'm turning to the amazing Member's Mark® Ultimate Clean Paradise Splash Detergent that I buy at Sam's Club, not only removes tough stains, but also leaves your clothes clean and fresh! Scroll down for an easy DIY pom pom clothespin Wreath.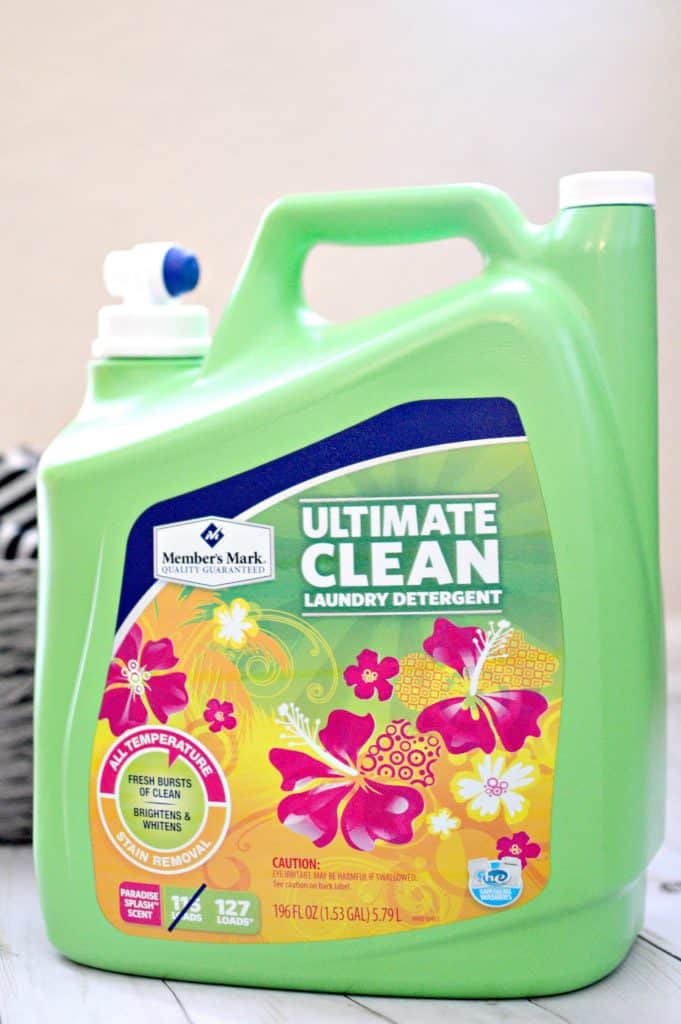 Member's Mark laundry formulas have recently been upgraded for even more stain fighting and whitening/brightening power making it so much easier for me to remove those laundry stains. See my DIY pom pom clothespin wreath below!
Not a day goes by where I'm not in the laundry room scrubbing away some type of stain from the kids or my husband! I don't just do a few loads of laundry every now and then either, a family like mine has several loads of laundry daily, and I love that Member's Mark laundry detergent gives you superior cleaning performance at an exceptionally great value. Also, I love the way my clothes smell after I wash them!
**Heads up: Look out for the Instant Savings Booklet as this product will be promoted in it with $2.00 off between 12/27/17 and 1/28/18.
DIY Pom Pom Clothespin Wreath
Along with getting my house clean and all my laundry done, I also decided to make a fun DIY pom pom clothespin wreath. I'm old school, so I like to hang-dry a lot of our clothes and I always have tons of clothespins handy and I've been meaning to make one of these for a while.
What You'll Need:
About 120 clothespins **fyi – they're a lot more expensive in craft stores.
2 cans of spray paint in your favorite colors
1 medium 12 inch wreath
About 120 1/2 inch pom-poms
How To:
Spray paint the front of your clothes pins. **Don't worry about imperfections, the second set of pins usually conceals them.
Hold wreath backwards with ridges facing down.
Clip the pins onto to the wire. **Make sure you clip all the way in to ensure they stay put.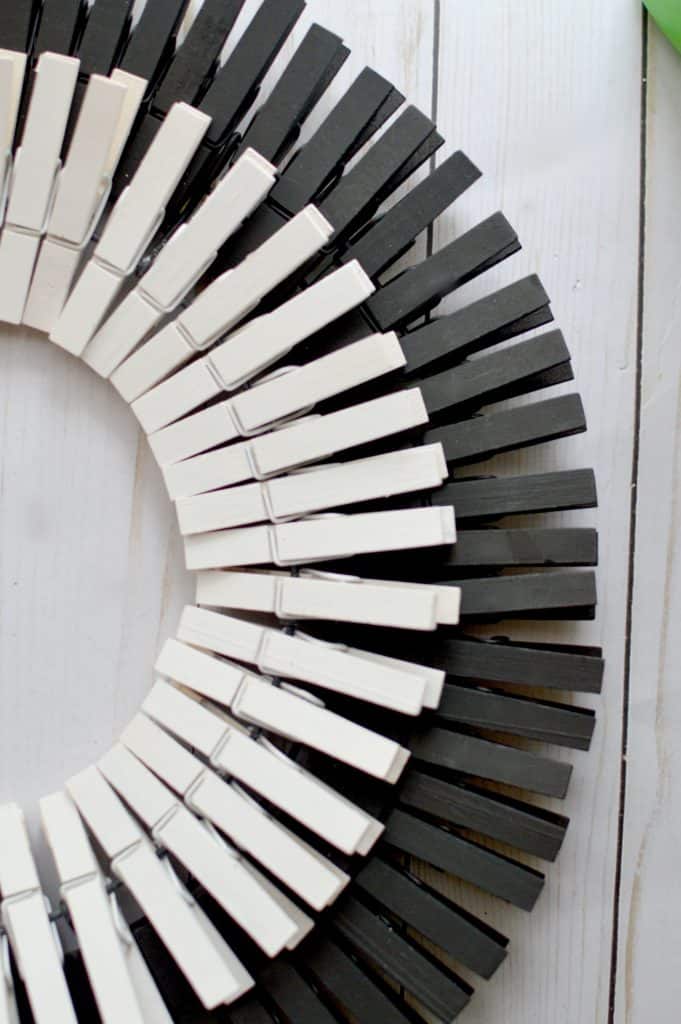 Go all the way around and repeat below with your second set of pins. **You may need to readjust and add more clothespins afterwards.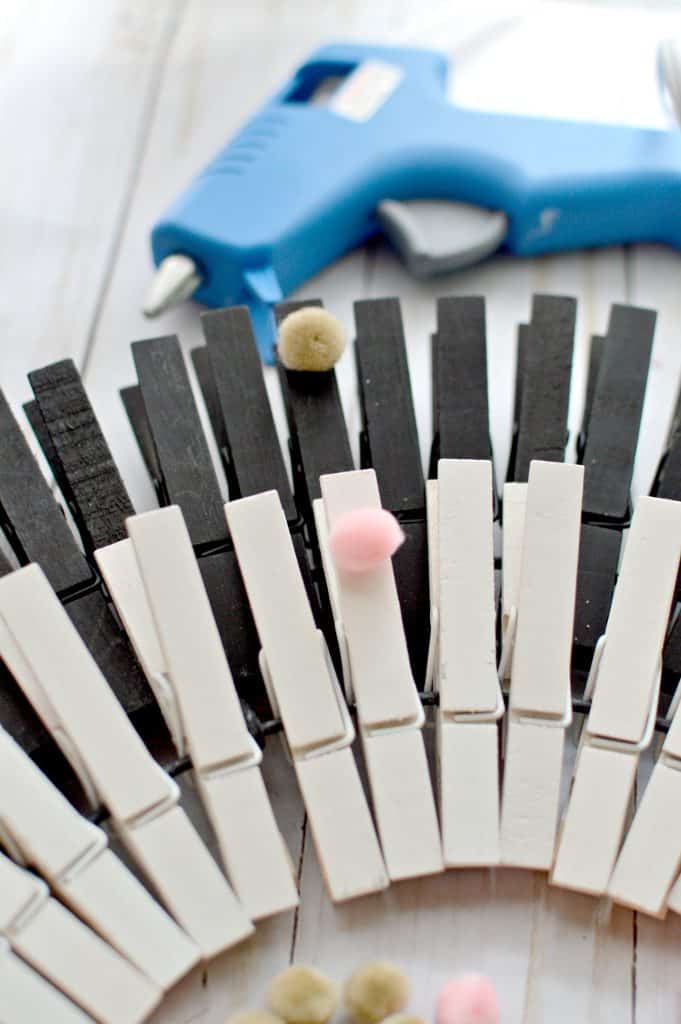 Glue on your pom poms, remove any excess glue and you're done!
DIY Pom Pom Clothespin Wreath
I do believe that kicking off the New Years Eve festivities with this fun DIY pom pom clothes pin wreath, a clean house, and clean clothes is the best way to start a new year! How are you guys celebrating New Years Eve this year?