This shop has been compensated by Collective Bias, Inc. and its advertiser. All opinions are mine alone. #40DaysofFlavor  
Growing up, mi mamá always made us individual servings of shrimp ceviche during Lent. I never quite understood why she would serve them individually, but it felt fancier compared to other dishes we would normally have, and for that reason alone, I would always look forward to it. My mom would head to a seafood market and buy fresh shrimp that she would douse in Clamato The Original, a staple item that we now use in our house to give many dishes and drinks a fresh twist of flavor and color! Nowadays my husband and I, who happen to be a HUGE fan of shrimp ceviche, make the same great tasting ceviche in the form of a shrimp ceviche lasagna to serve our 6 kids. As much as I liked the special way my mom served her ceviche, I think serving 6 kids that same way is too time consuming and, not to mention, not enough for all of them. Our version has the same great sabor that I had growing up, only now it's much quicker to make and has a larger serving.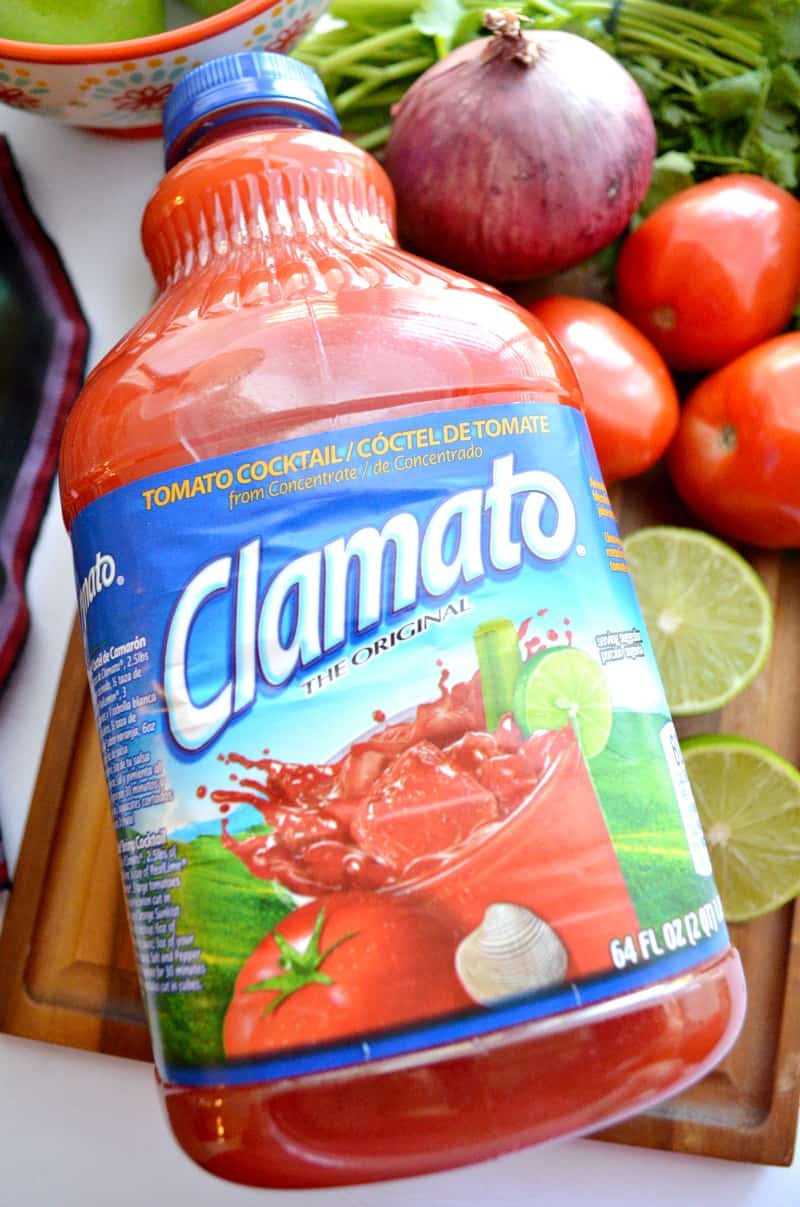 I buy all the same fresh lent ingredients my mom did, such as fish, shrimp, veggies and Clamato The Original at Walmart, and I layer them like I would a lasagna. The pan is lined with tostones, rice and shrimp ceviche, which is followed by a final layer of diced avocados, jalapeños (for a nice kick), and queso fresco. This dish is amazing on so many different levels! It's perfect when you want to serve a special dish like shrimp ceviche for a larger crowd and it looks so pretty all layered up and topped with all that yumminess! See the easy-to-follow step by step instructions to my shrimp ceviche lasagna below.
Ingredients:
2 12 oz bags of peeled and deveined shrimp.
3 small tomatoes
1 small red onion
Lime
3 cups of long grain rice
3 green plantains
Salt & pepper
red cabbage
Queso fresco
1 jalapeño
1 avocado
1 cup of cilantro
1 cup Clamato The Original
Instructions:
Start off by making your rice according to the instructions on the package. **We add a few teaspoons of chicken broth to our rice.
In a large bowl, mix your shrimp, onions, tomatoes,salt & pepper and cilantro. Add lime juice from one lime and 1 cup of Clamato and mix.
Slice and fry your plátanos until they're golden brown.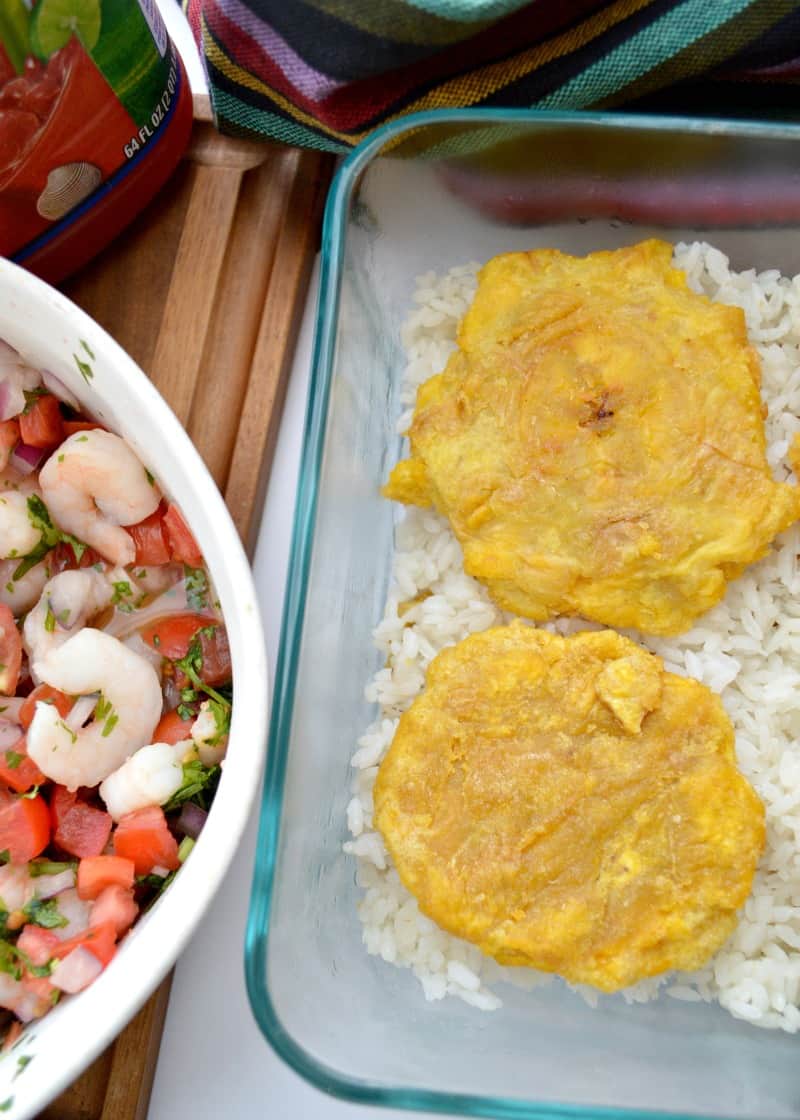 Line lasagna pan with tostones, follow with rice, then ceviche and top with Clamato.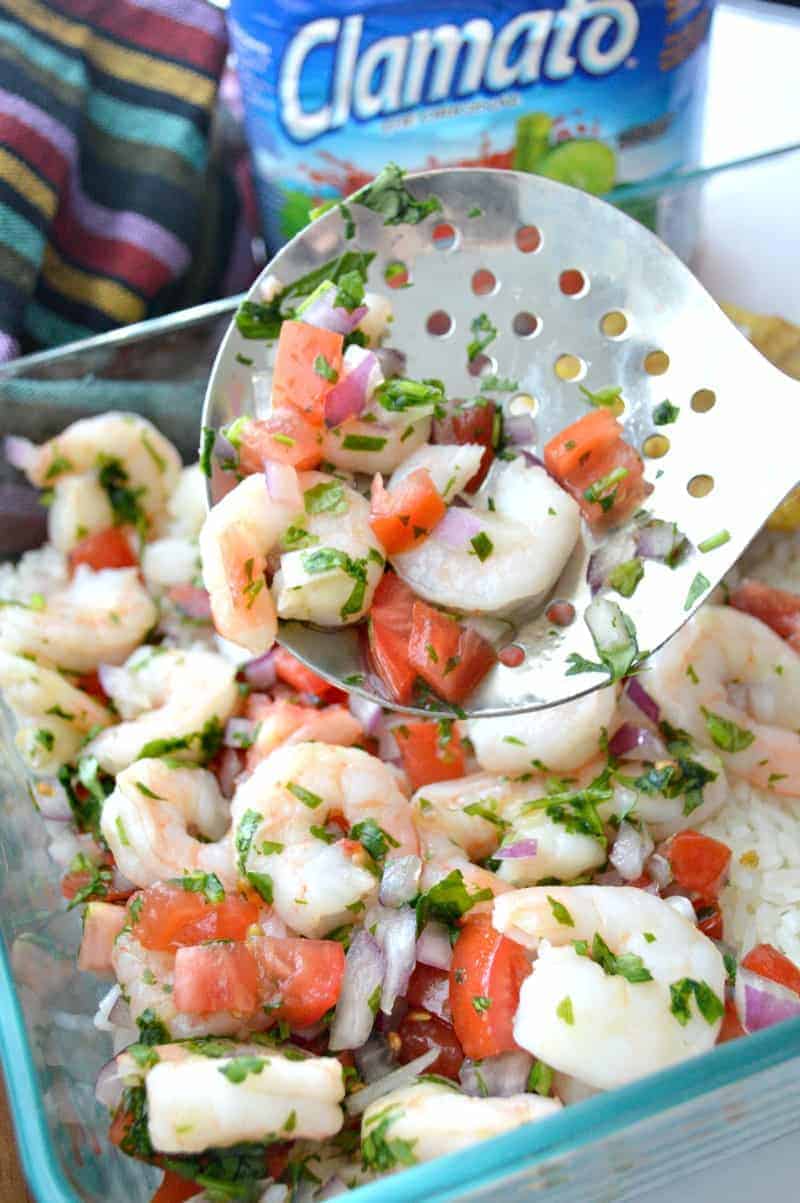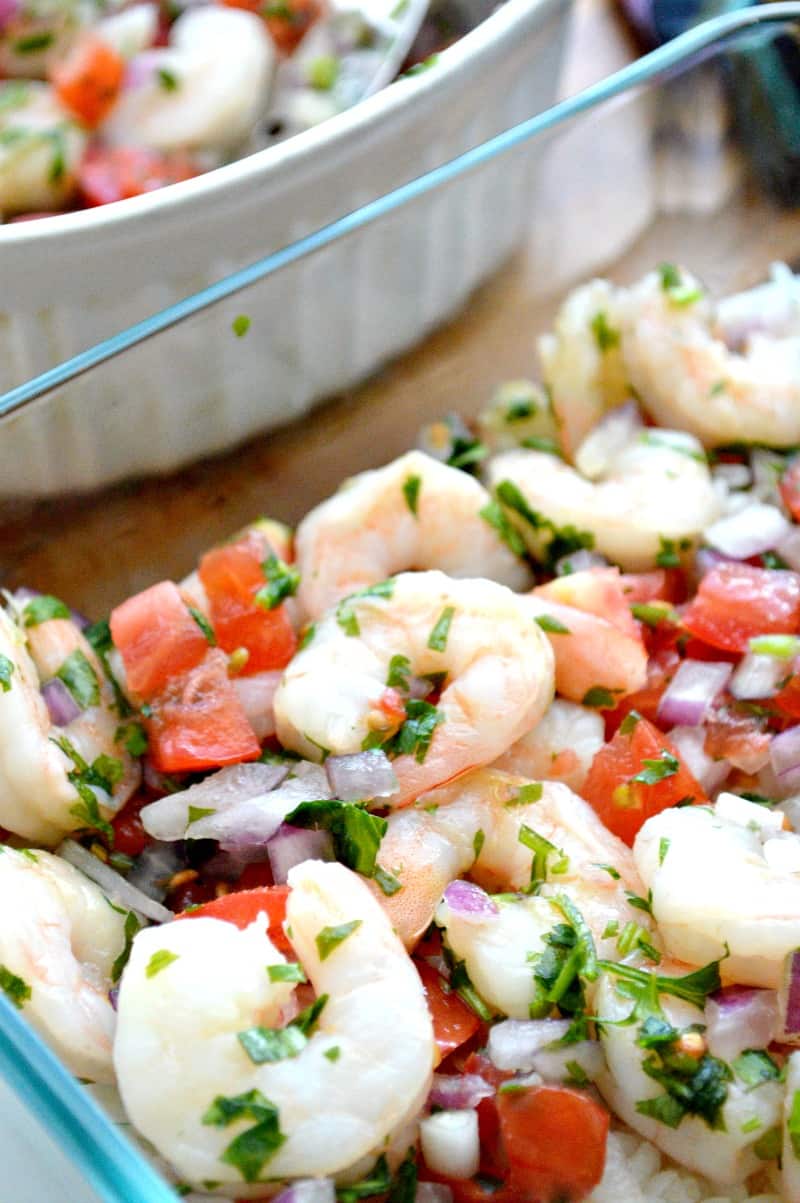 Top with another layer of tostones and repeat once more. You can at this point add the queso fresco and bake until cheese is melted but it taste just as good cold!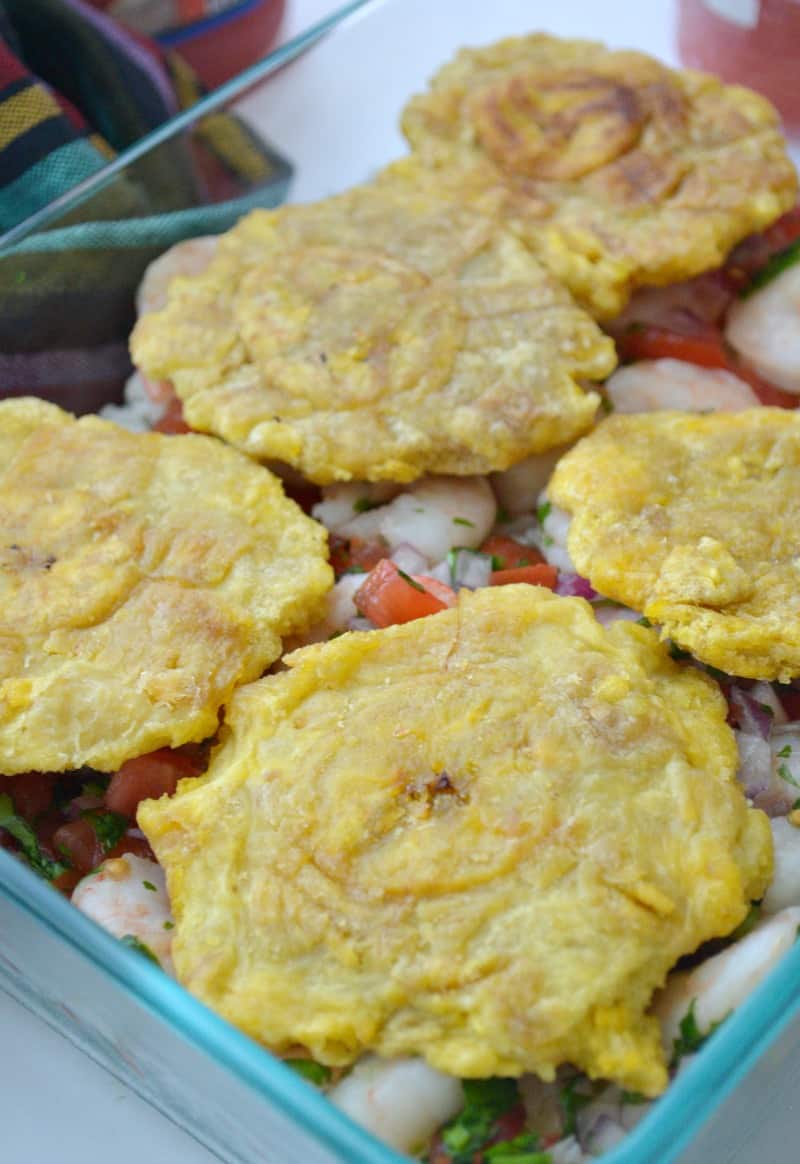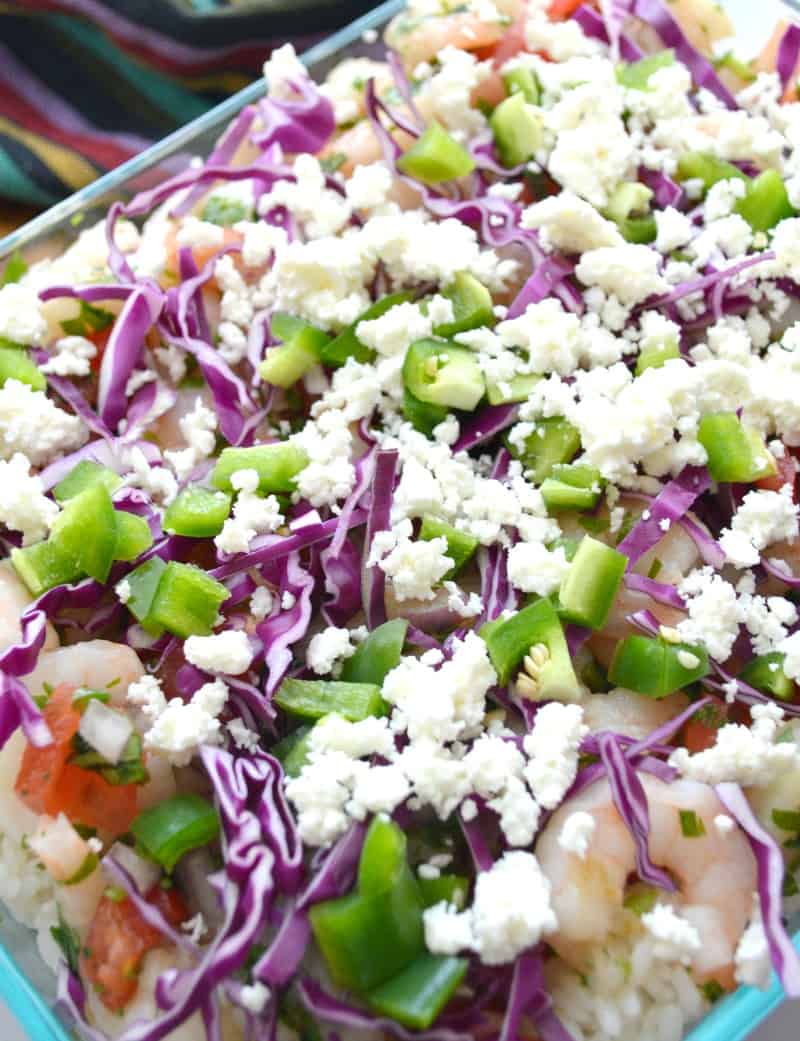 Top your shrimp ceviche lasagna with diced avocados, jalapeños, queso fresco, red cabbage and 1/2 cup of Clamato.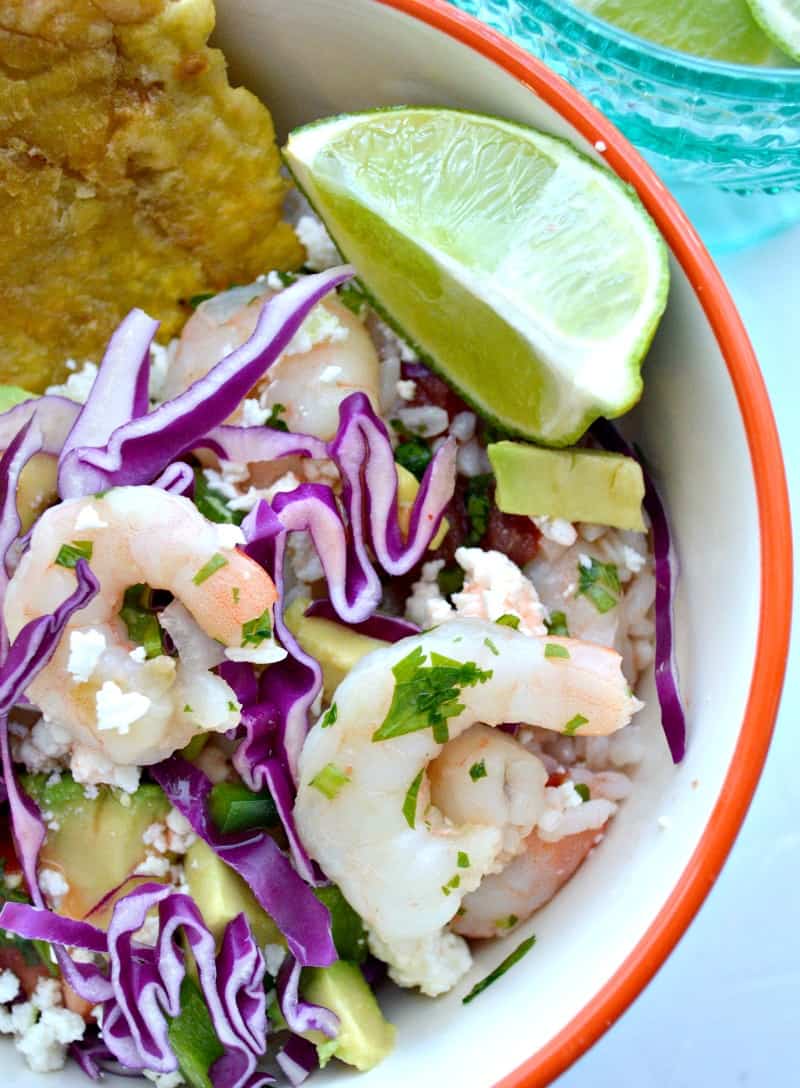 Serve with diced avocado, a salad and slices of lime! Super easy to make and will definitely impress anyone who has a plate (or two).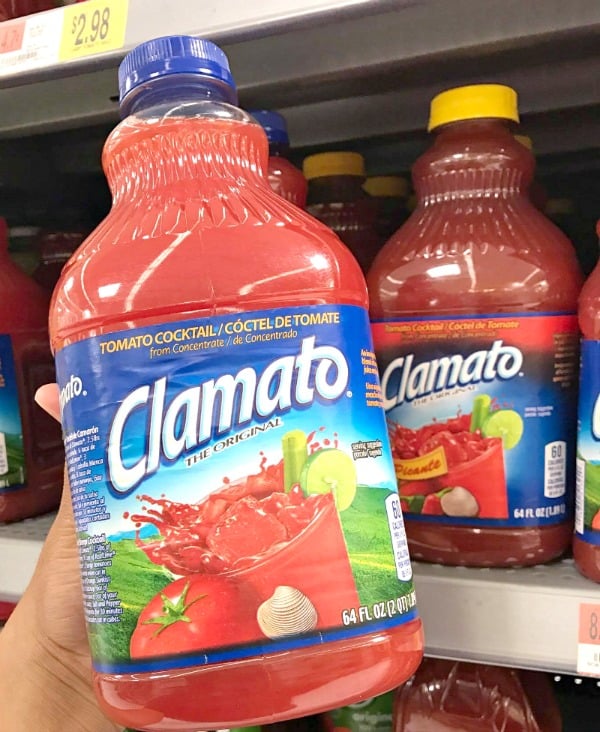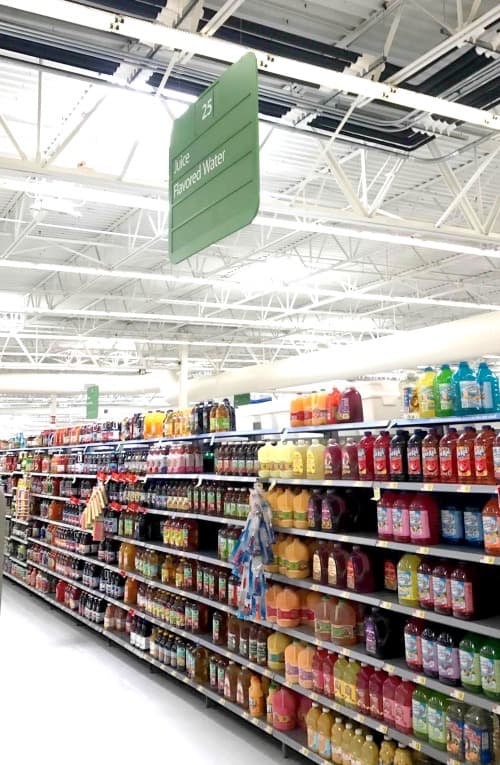 What's your go to dish during Lent?